Ryokan Guide
What is ryokan?

"Ryokan" is Japanese-style traditional inn. Though it is a place to stay, ryokan is totally different from Western-style hotels.
It is not just a place to sleep at night, but ryokan itself is a destination, where you can enjoy traditional Japanese lifestyle and hostpitality. Experience every piece of ryokan for a whole day.
Historically ryokan is health resort with hot spring, so they are mostly in hot spring towns in rural areas.
Each ryokan has different features, from small one with a few rooms to large one with a hundred rooms, from true Japanese-style one to modern one. Also each has its own style of service and hospitality, as ryokan is originally a private place of its owner, not a public place like a hotel.
Usually half board (dinner and breakfast) are included as the standard at ryokan. This is to experience full hospitality of the ryokan. That's why rates are calculated per person, not per room. Also, it is highly recommended to reserve a rate with half board (dinner and breakfast). That is not just because they serve really nice meals, but also because mostly there is no restaurants around ryokans, as most of them stand in rural areas.
Although it is not known by many people, it's cool to hand some tip to staff when you arrive in guestroom at ryokan. It is not required, but with some tip you will enjoy better service and hospitality during your stay.
As ryokan is different style accommodation than Western hotels, there are some procedures and etiquette unfamiliar for visitors. But once you check below, you are ready to fully enjoy an experience at ryokan.
Arrival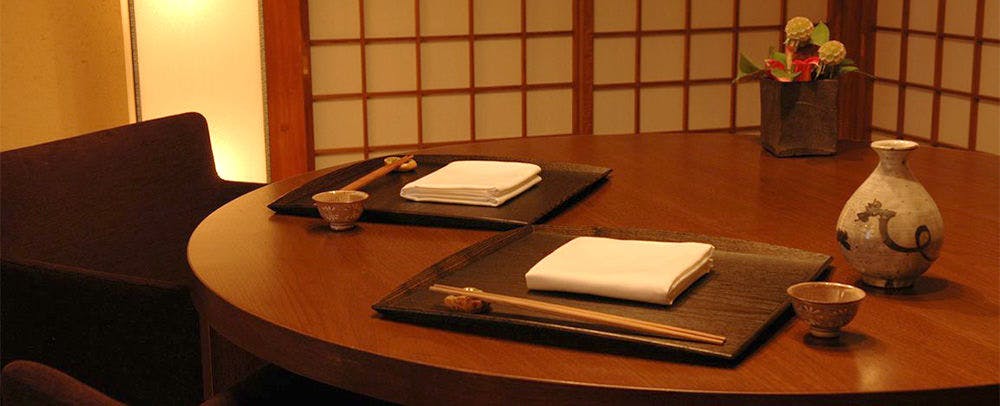 Make sure to check-in by dinner start time (usually 6 to 7pm). This is because chef and staff are waiting for you, preparing dinner wholeheartedly and specially for you, taking a long time before your arrival. It is not like a la carte style restaurant but everything is prepared beforehand. Please don't miss the wonderful dishes! (If you are not able to be in time, make sure to contact the ryokan about that.)
Take off your shoes at the entrance while facing forward, and turn your shoes opposite. It's a private space. And it's sometimes seen and not well-mannered to face rearward to the host.
Rooms

Designed in traditional Japanese-style, though some ryokans are in modern style
Floored with "tatami" mats, made of woven grass
NOTE: Don't pull your suitcase on tatami to avoid damage. Take care delicate tatami as it is made of natural grass.
Sleep on soft "futon" bedding
Fusuma doors and shoji doors with Japanese paper
Foods

Japanese traditional "kaiseki" cuisine

arranged with a variety of seasonal ingredients
served in small but many dishes
beautifully presented with nice plates and bowls
NOTE: Tell the ryokan about food allergies or anything you cannot eat, by 3 days before arrival at the latest. Some ryokans are able to arrange meals for you, while others are not.

Dining in guestroom to relax not at restaurant, dependent on ryokans.
Baths

"Onsen" hot spring with rich skin-friendly minerals
Open-air bath with stunning nature view
Large public bath
NOTE: As it is "public" bath and shared with other guests, please check below etiquette at large public bath beforehand.

Before bathing

  

Check the etiquette of the ryokan where you are staying about wearing "yukata", the Japanese-style robe. Usually guests change their clothes with "yukata" in guestroom, but it depends on each ryokan's style.
Note that there are male and female baths separately.
Take off all clothes including your underwear in the dressing room, and enter the bathroom only with small towel, leaving bath towel in the dressing room.

In the bathroom

Wash your body thoroughly with soap before soaking in the bathtub.
Enjoy bathing to relax. No diving, no swimming, and no laundry.
Keep your towel out of the water.

After bathing

Wipe your body off with the small towel before going back to the dressing room.
Enjoy the great dinner.