Sasayuri-Ann
Rice Terrace Villa "Sasayuri-ann" is a rental villa having its single large newly restored "kominka" or 200 years old Japanese traditional style house with thatched roof which presents short-term lodging service exclusively for a couple or group up to 10 people (negotiable in case of more than 10).Though the style is traditional, the house is equipped with brand-new facilities in air conditioning, heating, bath, toilet, and kitchen. It has large windows and terrace to enjoy a panoramic view of national park and its mountain ranges as well as rice terraces. The kitchen is fully equipped for self-catering so that you can freely bring your favorite foodstuffs, beverages and drinks. For dinner on arrival day, you have several choices of catering such as Top blade slice shabushabu of Iga beef,Iga beef steak, and LIVE Michelin star dinner in front of guest. Besides, we welcome an inquiry from media creators who wish to utilize the whole site of Sasayuri-ann as a unique location. Sasayuri-ann has been listed in its ryokan classification according to comfort : VERY COMFORTABLE in LE GUIDE MICHELIN NARA 2017 SPECIAL EDITION.
Old townhouse (Non-Smoking)

Breakfast included

Japanese futon bedding

Non-smoking

See Details
From $484.89
for 2 guests /night
- VAT is included, but bathing tax (around JPY 150 per adult) may NOT be included.
- Price in USD is based on the exchange rate as of today and might be different from that of the booking date.
Foods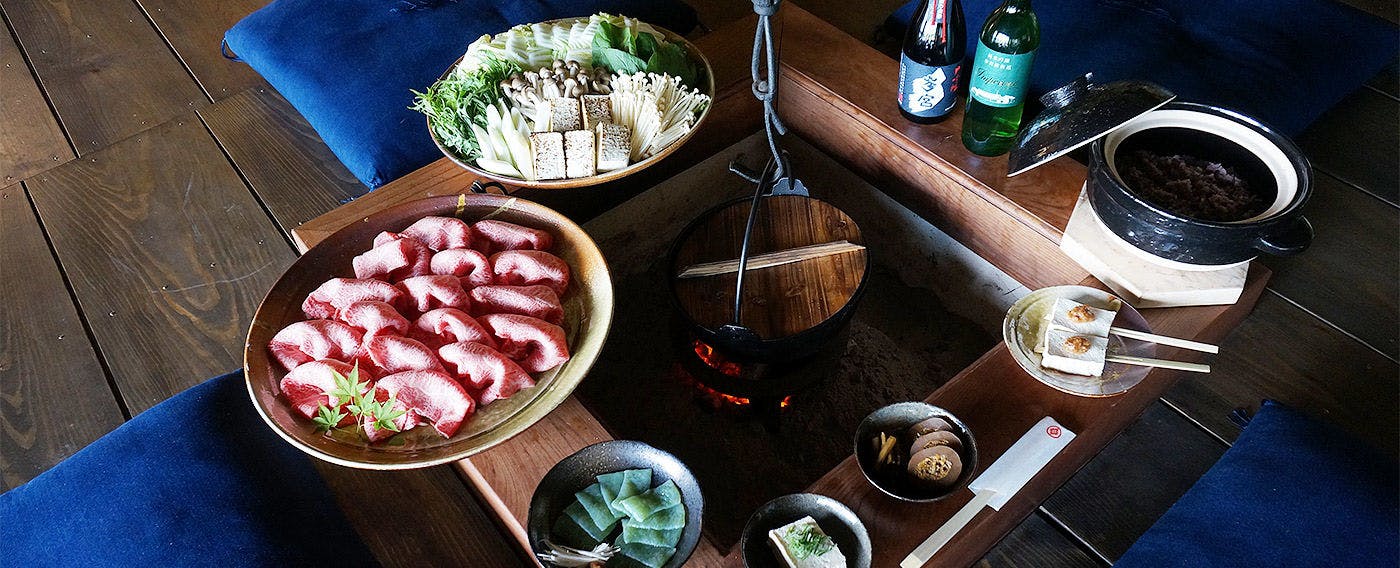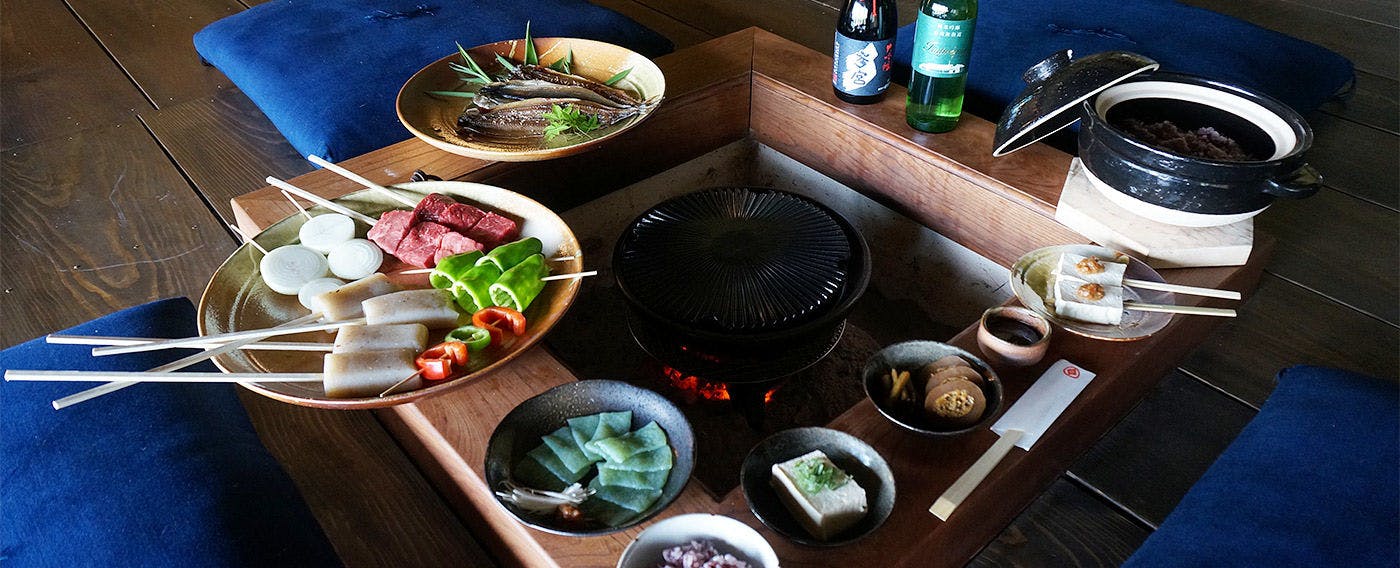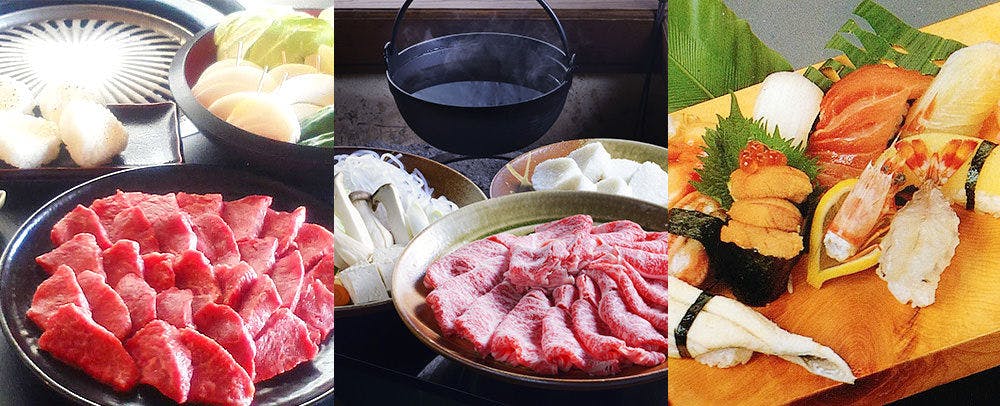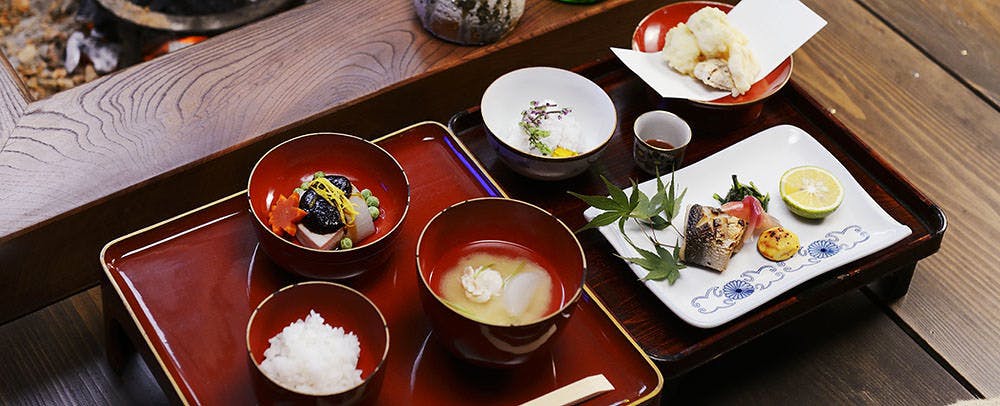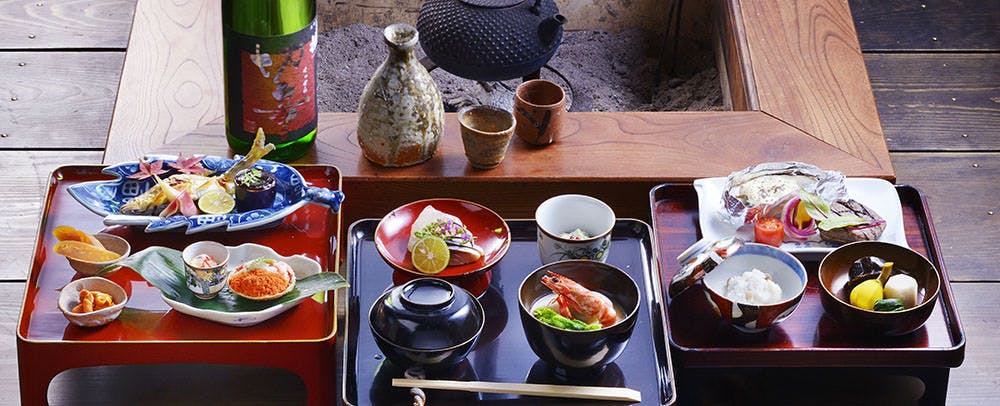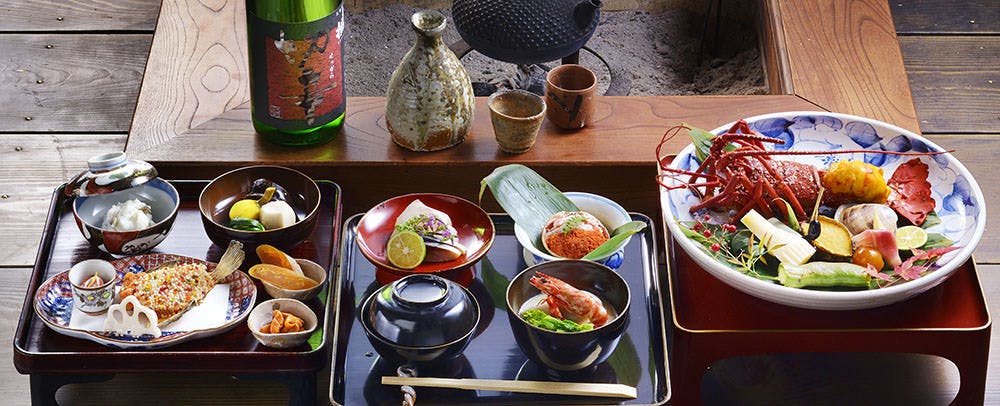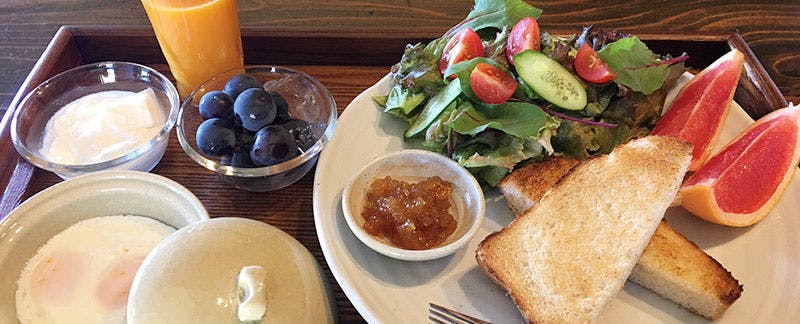 Dinner Manu (★Recommend)

[Special Iga Beef Cuisine]
★A course: Shabu-shabu hot pot with Misuji beef (Top blade beef) JPY 7,500 / person
B course: Iga beef stake grilled JPY 6,000 / person
C course: Organic vegetables with steamed pork and chicken in foil JPY 5,000 / person
Iga beef BBQ (for 2 people or more) JPY 3,500 / person
★Shabu-shabu hot pot (Sirloin beef) (for 2 people or more) JPY 5,000 / person

[Sushi]
★Extra-special hand-rolled sushi JPY 3,200 / person
Special hand-rolled sushi JPY 2,500 / person
Japanese-style box lunch ( for 4 people or more) JPY 3,000 / person

[Catering Dishes]
A local Japanese-style cuisine (for party of 4 or more) JPY 11,000 / person

[Special menu]
Michelin-starred chef (for 4 people or more)
Please enjoy our Michelin-star Japanese-style Live cooking.
Courses: JPY 14,000, JPY 18,000, JPY 23,000 / person

* Please choose your dinner when you book the room.
* We cannot accept reservations on your arrival date.
* Prices are for one person including taxes.
* Special menu offers LIVE dinner that Michelin-starred chef cook your dinner in front of the guest.
* Booking of LIVE dinner should be made 10 days in advance.
* Cancellation is acceptable until 3 days before the date.

[Breakfast]
Room charge including breakfast. It is a continental style with local salad and fresh fruits.
100% Fresh juice, locally grown fresh salad, fresh fruits, Natural yeast bread,
Baked egg, Yogurt.

[Private Kitchen]
There is a clean kitchen and a counter where you can enjoy the view of terraced rice paddy fields in the villa.
Up to 10 people can be comfortably seated.
You can also bring your food material and cook by yourself as if this is your second home.
The cooking tools and tableware is ready here.
Available for espresso premium coffee during your stay and wine cellar.
Baths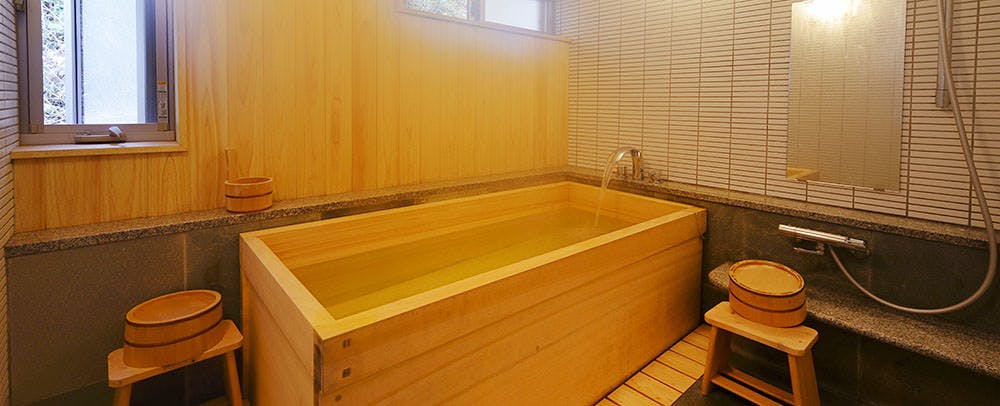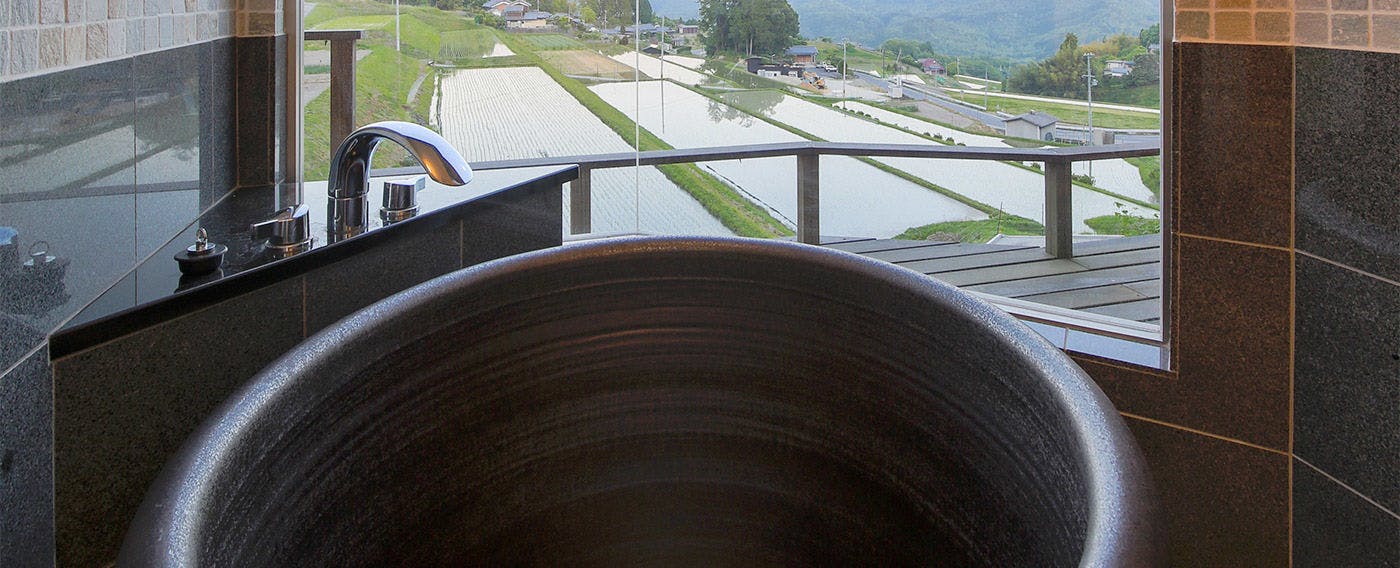 Hot bath with natural herbs Please relax after your travel in the hot bath using natural herbs which are traditionally harvested in Yamato province since ancient times.
Facilities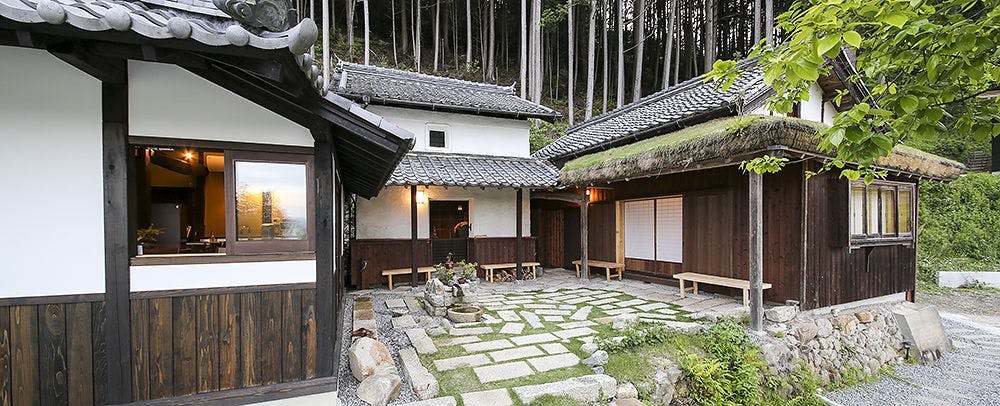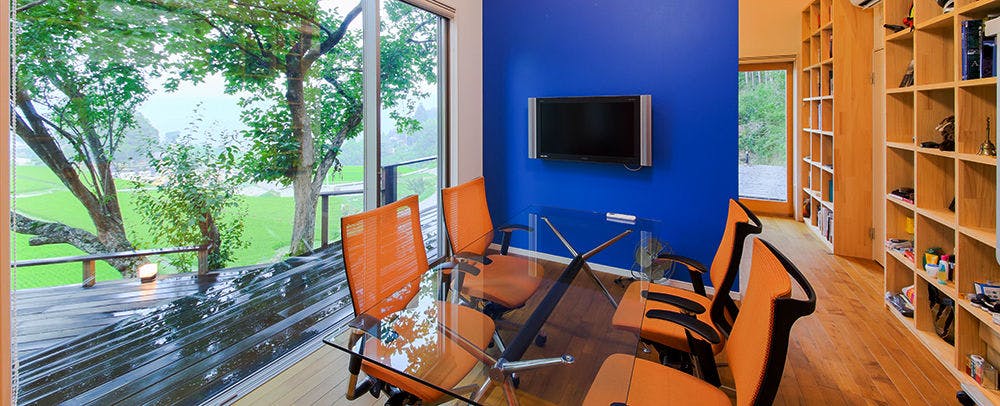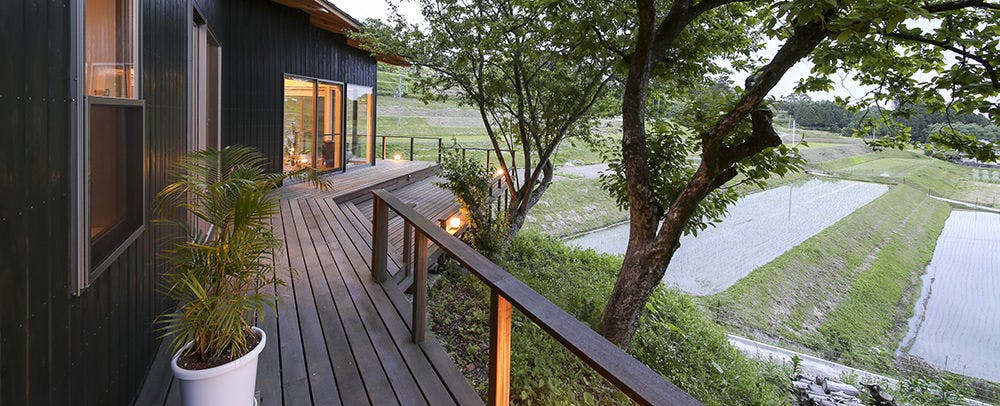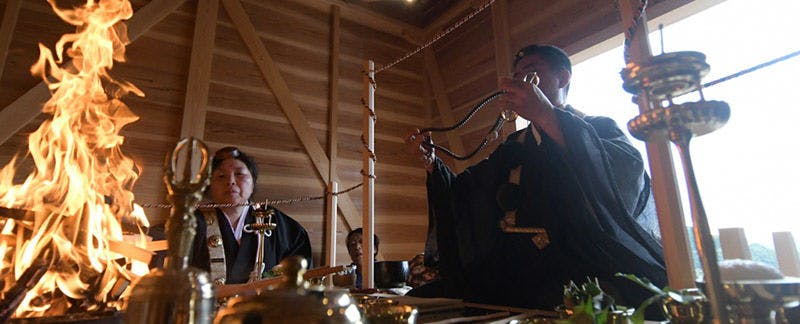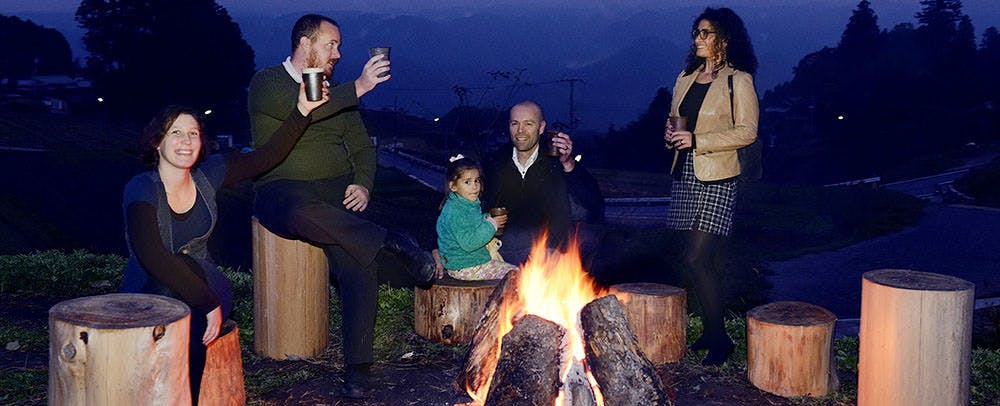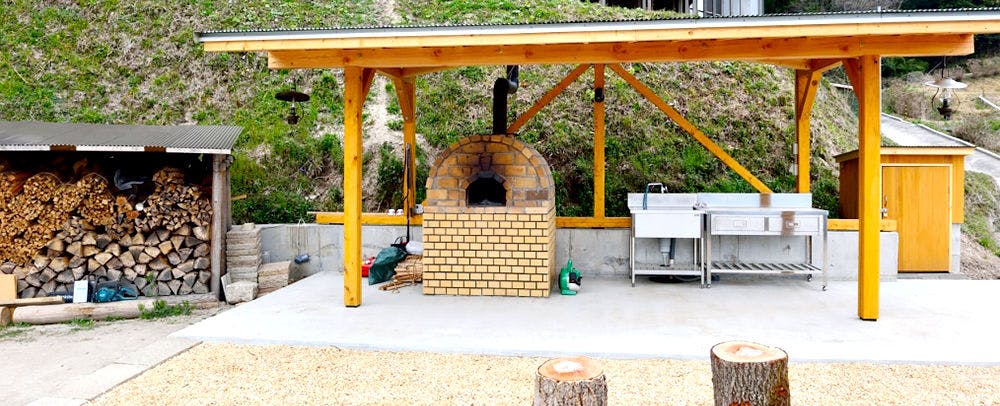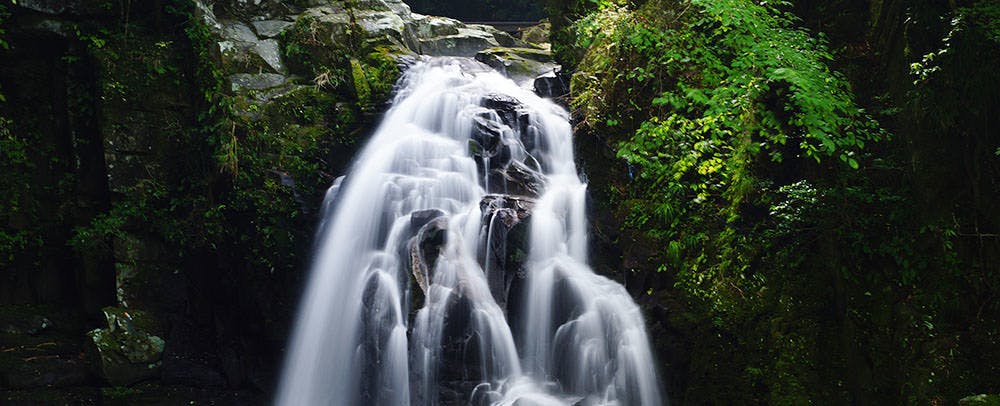 Homa Temple Homa fire offerings are the most important ritual of Shugendo, a Japanese tradition of mountain asceticism that synthesized ancient animism and mountain worship through the syncretism of Shinto and Buddhism. Homa fire offerings originated in tantric Buddhism and in Shugendo they have a history of 1300 years.

In the homa ritual, the mind and body of the Shugendo practitioner becomes one with the Immovable Wisdom King, an avatar of the Primordial Buddha, Mahavairocana, who is a personification of the ultimate reality of the universe. The Shugendo practitioner then burns wood representing the karmic obstructions of suffering and delusion within the purifying flames of the Primordial Buddha's radiant wisdom.

You can experience tantric homa for yourself at the Sasayuri-ann, where owner and Shugendo monk Tetsuji Matsubayashi performs homa rites at a shrine adjacent to the Rice Terrace Villa.
Access
656 Fukano, Muro, Uda-city,Nara,632-0203,JAPAN
The nearest train station
10 minutes by Taxi from Akameguchi Station on the Kintetsu Osaka Line
15 minutes by Taxi from Nabari Station (limited express stop)
* There is a hiking trail for taking a 1 hour walk

ACCESS by train
[Train]
・From Osaka (about 1 hour and 30 minutes to Sasayuri-Ann)
Osaka Station → (The JR Osaka belt line outside) Tsuruhashi → (Kintetsu Osaka Line) Akameguchi Station or Nabari Station

・From Kintetsu Osaka-Namba station,
Get Kintetsu Osaka Line at its Osaka-Namba, Osaka-Uehommachi, or Tsuruhashi St. to take Limited Express, Rapid Express,or Express Train and get off at Akameguchi St. or Nabari St.

・From Nagoya (about 2 hours to Sasayuri-Ann)
Kintetsu Nagoya Station → (Kintetsu Nagoya Line) Isenakagawa → (Kintetsu Osaka Line) Akameguchi Station or Nabari Station
Reviews
I used while attending my buddy's wedding celebration. Nine of us stayed here, but all in all many of us were very satisfied. Until we arrived at the facility we literally saw nothing in the surroundings and it felt a bit strange, but as we arrived there it was like this really nice spacious place. It was spacious enough even with the 9 of us. If you just bring your ingredients you can have a nice BBQ like we did, cuz the staff provides you with a BBQ set. After BBQ we all gathered around the irori hearth and enjoyed chatting. It was a space that made me wanna stay for 2 to 3 days and just chill. By all means, I'd love coming here again.
+ More
2017/05/27
Information
Check-in Time

From 3:00pm to 10:00pm

Check-out Time

Until 11:00am

Tax / Service Charge

Credit cards accepted at this property

VISA / MASTER / JCB / AMEX / DINERS
Children

Children are welcome.

Pets

Pets are NOT allowed.

Parking

Free of charge for guests; Capacity 10 vehicles; No Valet Parking Service

Other policies & conditions

Please be sure to inform us when your check-in time will be late than the scheduled time./No safe in the room. Please keep your valuables yourself.Sorry for the inconvenience./Inside of the facility is completely non-smoking. We are preparing ashtrays for smokers, so please smoke outside./There is a catering service for dinner. Please select from plan options and let us know in advance. /Please note that the cancellation policy varies depending on each dish.