KYOMACHIYA HOTEL SHIKI JURAKU
"SHIKI JURAKU" is located in a quiet residential area in the west side of Kyoto Imperial Palace. You can enjoy your stay like to live in Kyoto in the 10 different Machiya townhouses with a history of nearly 100 year that carries along the tradition but values innovation at the same time.Kyoto is a city known for its rich history and is always seeking for something new.The city is composed of its great aesthetic appreciation of tradition,the seasons and festivals that have been cultivated by the local citizens,in harmony with nature, from a more ancient time.To provide guests the best experience at Four Seasons in Kyoto,we dedicate ourselves to our unique service, "Ju-no-Raku" meaning "Ten Delight",from which the hotel deprives its name "SHIKI JURAKU".The place combines the style of traditional independent machiya of Japan, following an unbroken lineage, and the comfort and convenience of modern day facilities such as check-in counter on site, 24/7 concierge service and beds, not futon bedding, in most of all rooms.
- VAT is included, but bathing tax (around JPY 150 per adult) may NOT be included.
- Price in USD is based on the exchange rate as of today and might be different from that of the booking date.
Foods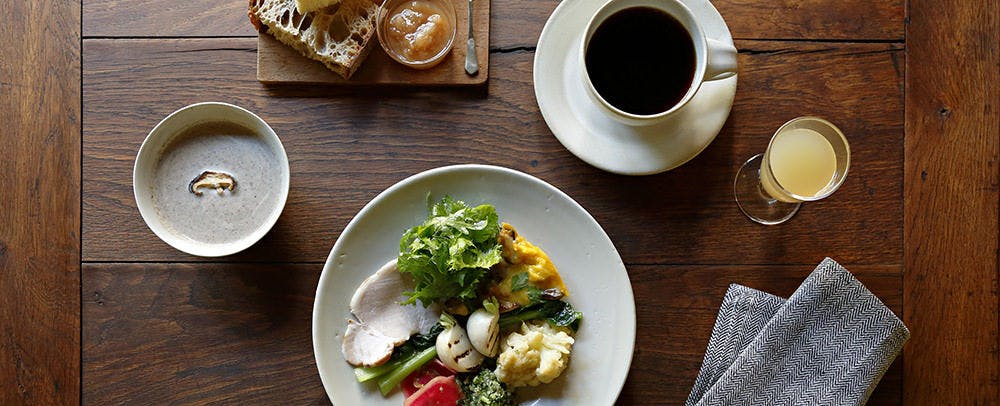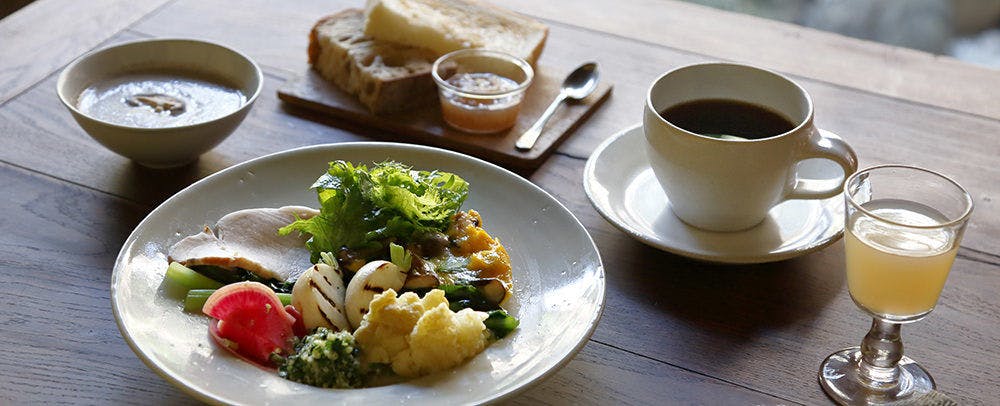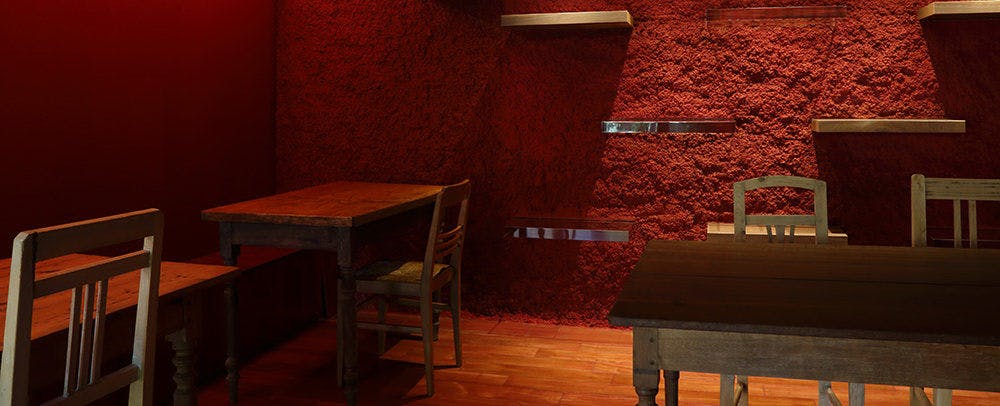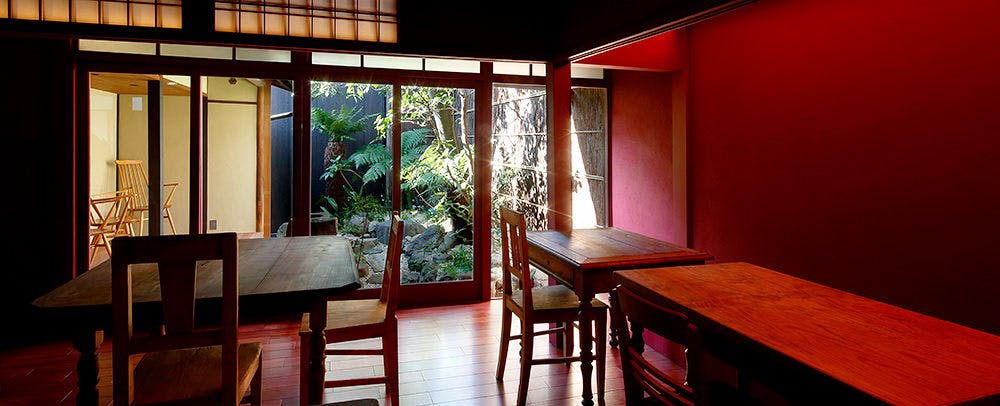 Seasonal Breakfast Menu Shiki Juraku's Breakfast menu is directed by Kimiko Hiyamizu. Ingredients will vary depending upon the season and availability.
Baths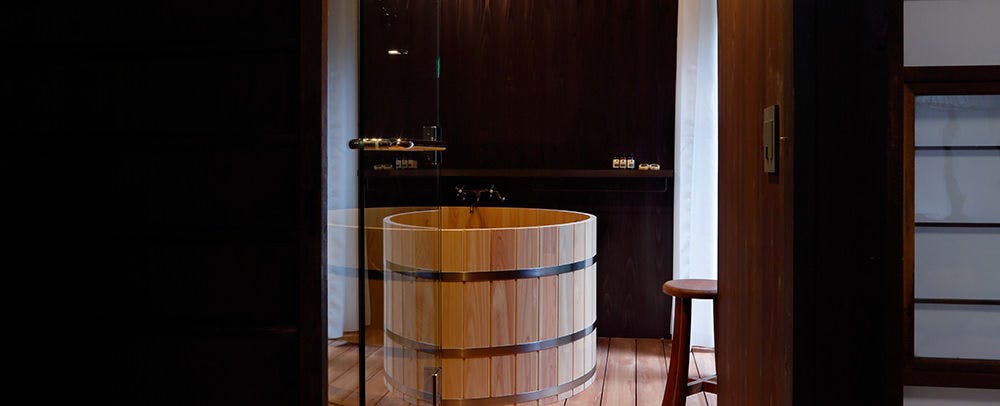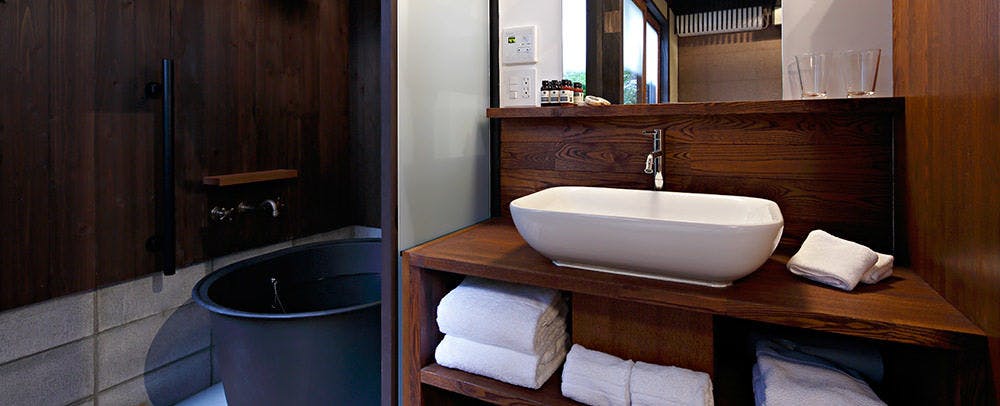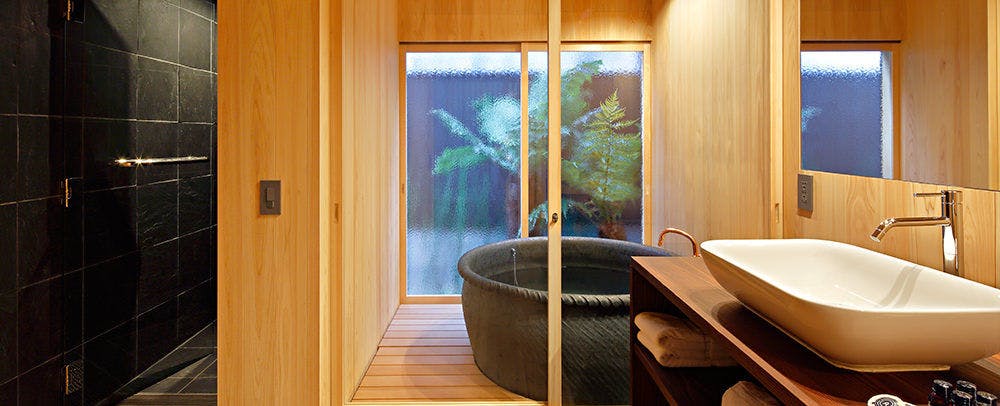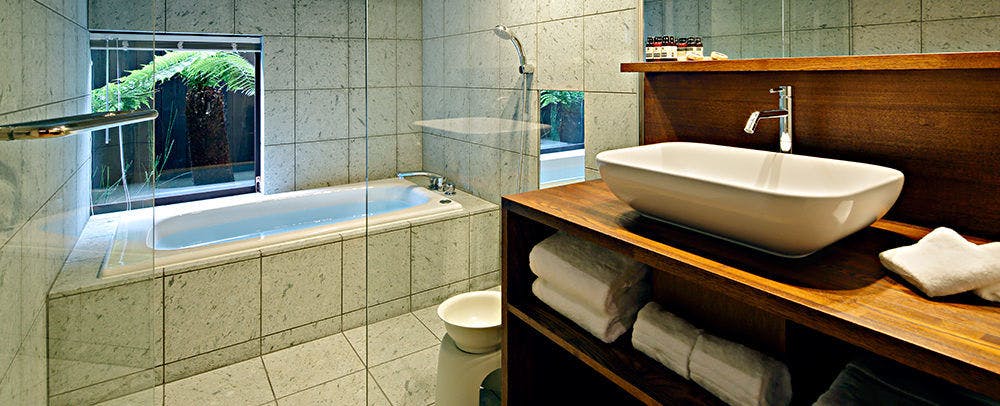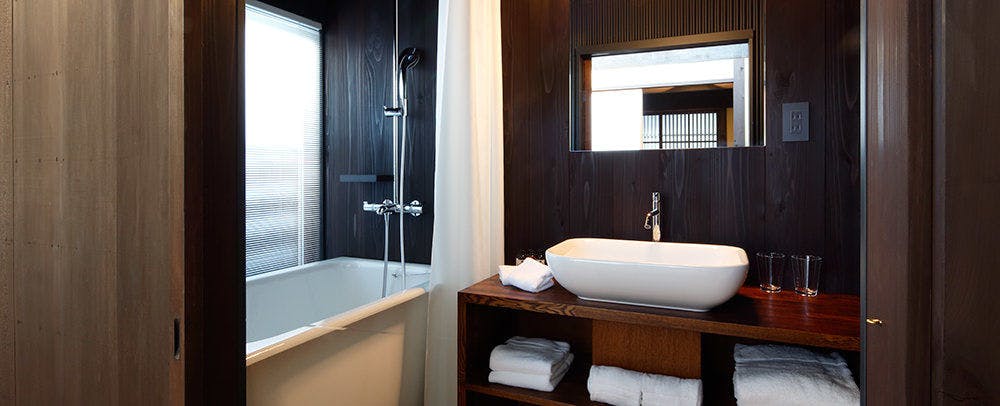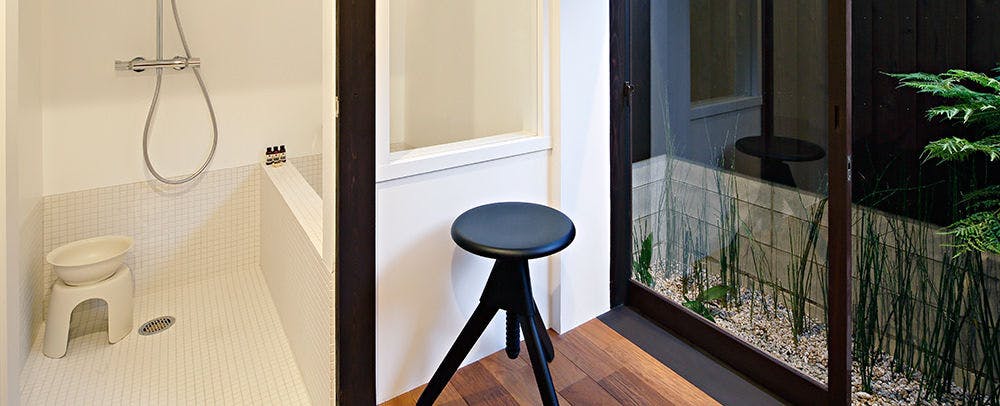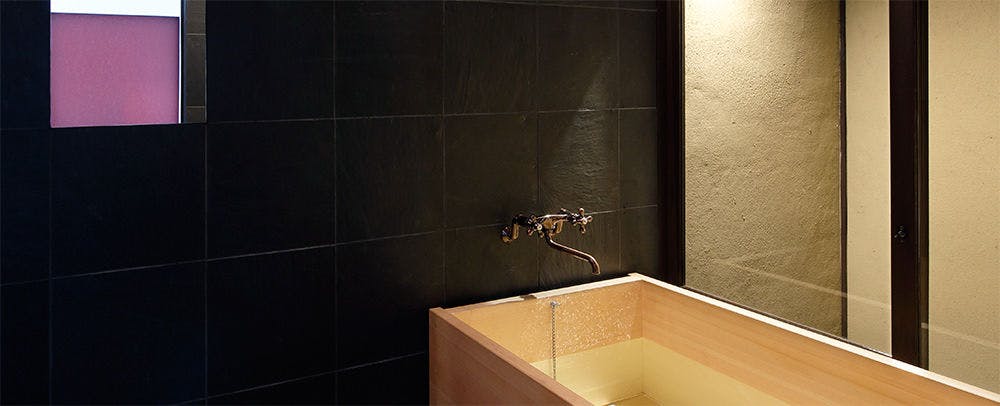 Bath Room Pictures of bath room
Facilities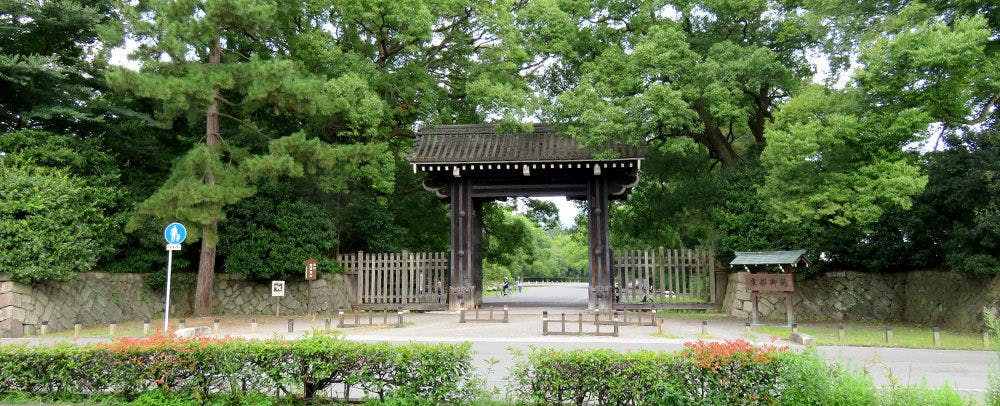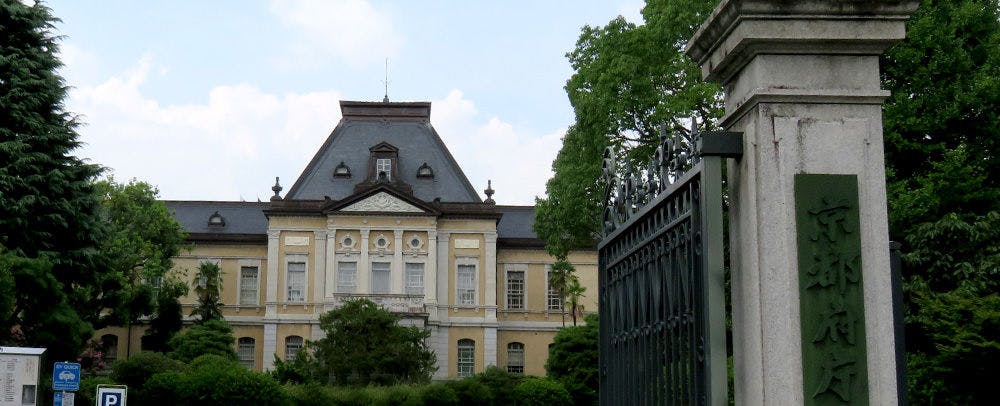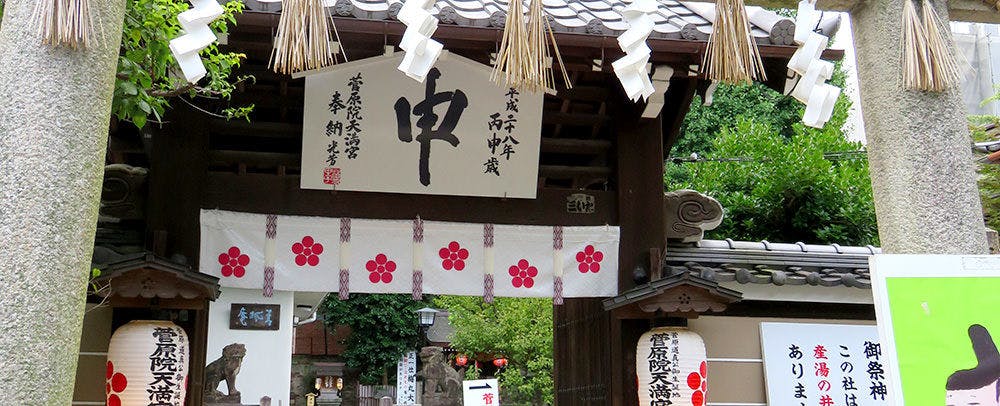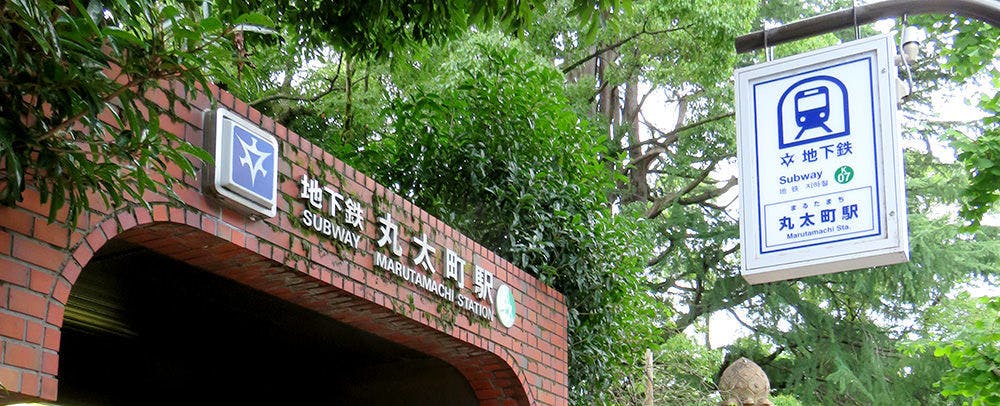 Directed by 10 Different Talents
At Shi-Juraku, our hospitality consists of services directed by 10 different talents.
With their distinctive techniques and creative minds, the "Ten Talents" will create "Ten Delights".
In medieval Japan, "Raku" was referred to as a special space that guarantees people of their freedom.
Kyomachiya Hotel Shiki-Juraku offers "Ju-Raku"; Ten delightful services that will allow you to escape from the stresses of daily life, experience "Time in Kyoto" at the "Heart of Kyoto".
Curated by our creative director Shigeo Goto, the ten distinct talents provide our excellent services.
1. "MI-RAKU" Delight of Taste …… Western style breakfast directed by Kimiko Hiyamizu
2. "BI-RAKU" Delight of Beauty …… Contemporary photographic artworks by Taisuke Koyama
3. "KA-RAKU" Delight of Flower …… Seasonal flowers directed by florist Hayato Nishiyama
4. "SHO-RAKU" Delight of Design …… Gate and Salon designed by Tsuyoshi Tane
5. "SHITSU-RAKU"Delight of Space …… Furniture selected by Kazuto Kobayashi
6. "GA-RAKU"Delight of Graphic …… Hotel curtains and logo designed by Kazuya Takaoka
7. "TEI-RAKU"Delight of Garden …… Garden trees designed by Seijun Nishihata
8. "SHIN-RAKU"Delight of Body …… Machiya style spa directed by Nagisa Teshima
9. "SO-RAKU"Delight of Equipment …… Hoor cushions using organically dyed Fabrics by Haruka Nomura
10. "DOKU-RAKU"Delight of Reading …… Publication on Kyoto selected by Mitsumura-Suiko-Shoin
Access
165 Konoe-cho, Shimodachiuriagaru, Aburanokoji-dori, Kamigyo-ku,Kyoto,602-8046,JAPAN
[FROM KYOTO Station]

By Subway
Take the subway Karasuma line and then get off at Marutamachi Station (Exit No.2).
By Bus
Take the Kyoto City Bus No. 9 or No. 50 from Kyoto Station. Then get off at the Horikawa Shimodachiuri. 5 minutes walk from the Bus Stop.
By Taxi
Please inform the taxi driver to take you to "Shimodachiuri Aburanokoji agaru". We are located on the Northwest side of the Aburanokoji-dori street.


"About the Check-in"
Please come to the front desk. Check-in is from 15:00.
If your arrival will be later than 8:00pm, please inform us.

" Check in Time"
From 3 p.m. to 8 p.m.
This is a Japanese style accommodation as Vacation Rental. It basically offers rooms only. We ask all the guests to confirm the details of "About the Check in" and "Check in Time"

"About the Check-in"
Please come to the front desk. Check-in is from 15:00.
If your arrival will be later than 8:00pm, please inform us.

"Check in Time"
From 3 p.m. to 8 p.m.
Reviews
It is very relaxing. Just being at the townhome made me feel like I could relax just like at home. The nearest subway station is a little bit far, so if it is raining then a taxi from Kyoto station would be the way to go, but walking from the nearest station through the neighbourhood is also fun.
The room itself is quite fulfilling, but only the first floor has a toilet so climbing down from the second floor... can seem a little inconvenient. The staff was really nice, and I personally, also liked the breakfast.
+ More
2017/04/01
I stayed at number-8 with my spouse for one night. Be it the location or the entrance, even the way to the room, everything had a machiya style feeling to it. I felt that everything was made quite good. All the facilities and everything was all modern and easy to use, and we stayed with peace of mind just like at a nice hotel.
Although the meals only included breakfast,it was made with fresh vegetables, had good volume and we found it to be quite tasty. I felt a bit unease since the table inside was a bit wobbly as its legs didn't all seem to match up, but I guess since the lodging is machiya themed some objects were antique-like, so there's that.
Although the interiors were quite clean, there was this one place where there was some dust accumulated, even though it wasn't a hard to reach place. But I guess that's the worker's fault, which I totally expect will be improved. Although we only stayed for one night, we were thoroughly impressed by the style and atmosphere of this Kyoto machiya. If we get the chance, we'd like to come for a stay again.
+ More
2017/04/01
The machiya was cold... well, there were many heaters in place, but it was kind of new for us being used to warm air sealed houses. But you can sleep soundly in the warm bedroom on the second floor. Their staff was young and always greeted us with nice smiles. Their amenities are like even better than luxury hotels. Our townhome faced the street outside, and it kind of felt like we were able to feel how it's like to live in Kyoto. We had a nice memorable experience. Thank you very much.
+ More
2017/04/01
Information
Check-in Time

From 3:00pm to 8:00pm

Check-out Time

Until 11:00am

Tax / Service Charge

Nothing in particular.

Credit cards accepted at this property

VISA / MASTER / JCB / AMEX / DINERS
Children

Children are NOT allowed.

Pets

Pets are NOT allowed.

Parking

No parking space at the hotel.

Other policies & conditions

Since the neighborhood is a quiet residential area, please refrain from making loud noises./Please note that children under junior high school students are not accepted at this property./Smoking is not allowed in our hotel as they are Kyoto's important historical structures that are being preserved. Thank you for your understanding./For customers who are booking breakfast, if you have any allergy, please contact the hotel.