Wakamatsu Chita
One of Japan's one hundred beaches, right in front of your eyes. The best location to view Chidorigahama.Relish in the comfort at "Wakamatsu", a place that inherits the age old tradition of onsen resorts, with loads of adventures waiting to be explored. All 18 rooms feature a view of the Ise bay. Comfort, hospitality and relaxation that the modern times are worthy of, delivered to each and every room.The Chidorigahama that spreads across your field of view is chosen as one of the hundred beaches of Japan, a picturesque sight distinguished to Chita. One can never be tired of gazing at the Ise bay as it changes its expression with every passing moment. The old-style rooms have facilities for your relaxation while having fun, promising a pleasant stay unique to Wakamatsu with the spirit of Japan.
Japanese style Room (Non Smoking)

Half board included

Japanese futon bedding

Non-smoking

See Details
From $333.98
for 2 guests /night
- VAT is included, but bathing tax (around JPY 150 per adult) may NOT be included.
- Price in USD is based on the exchange rate as of today and might be different from that of the booking date.
Foods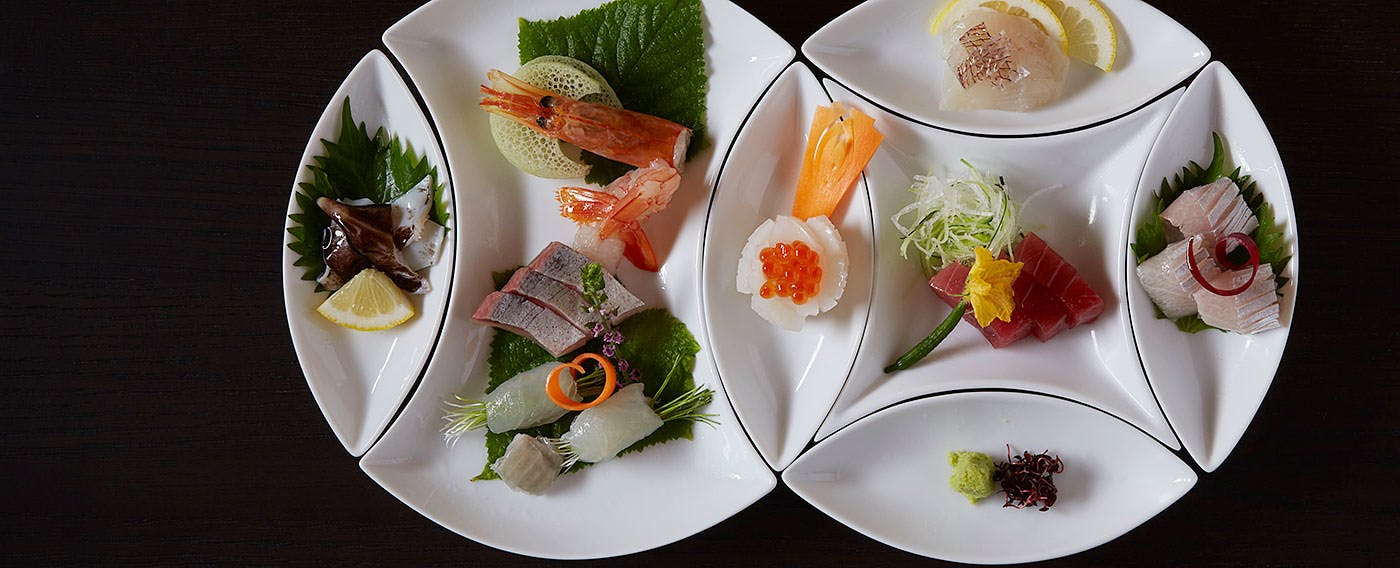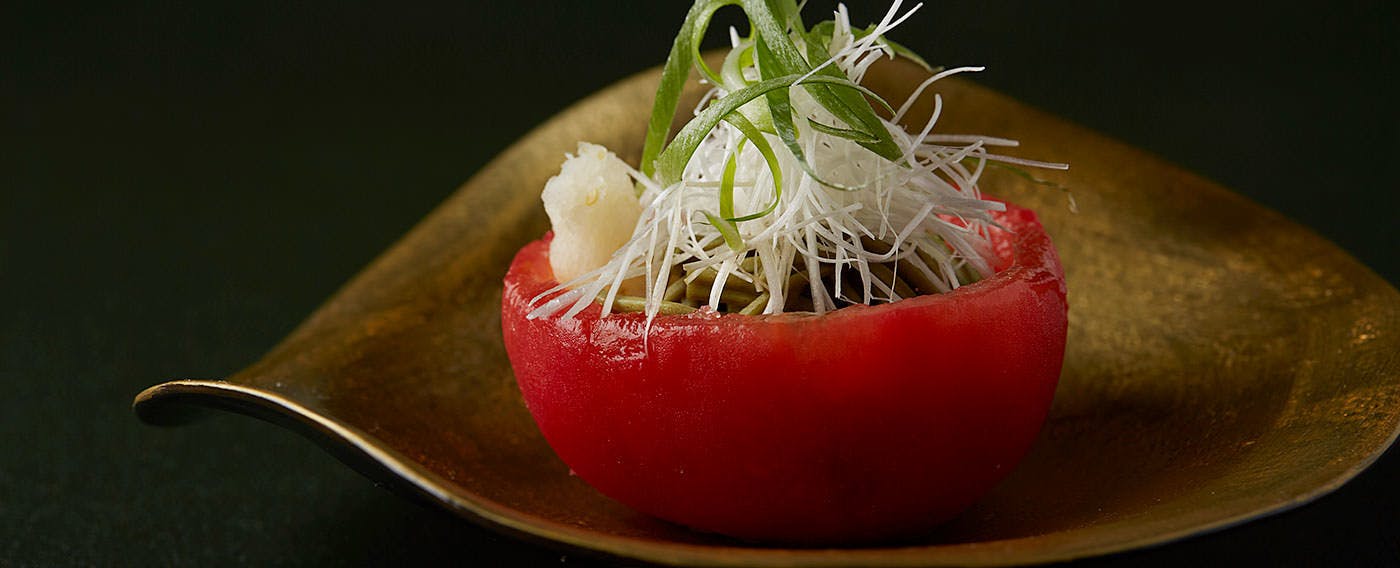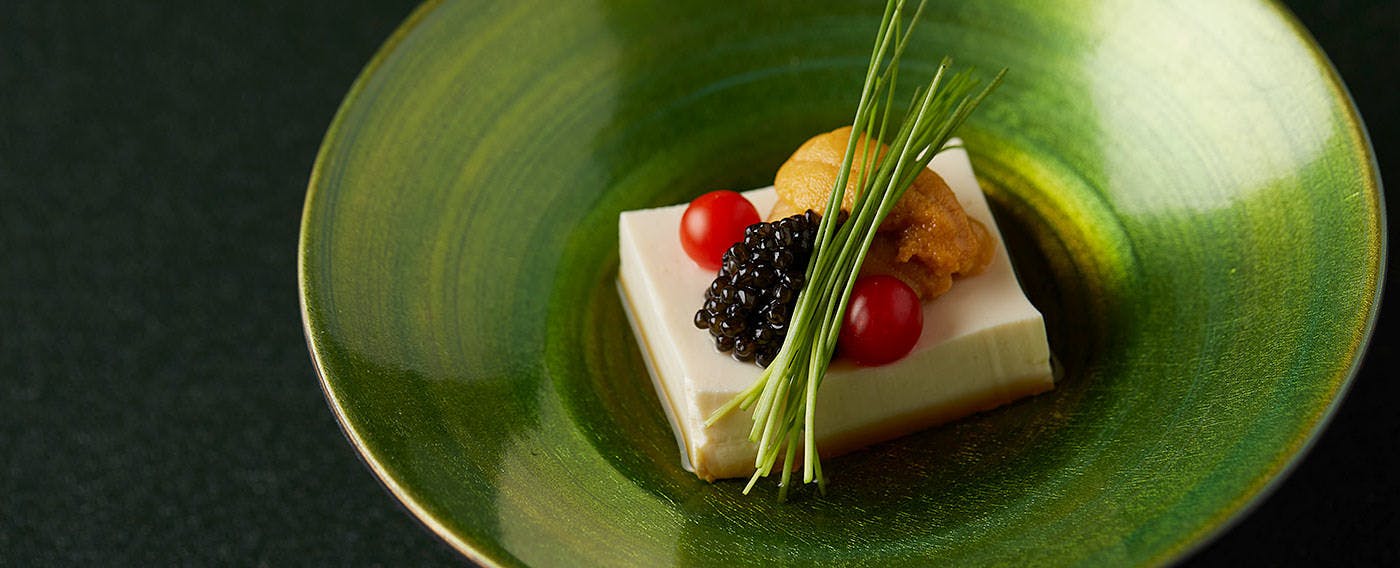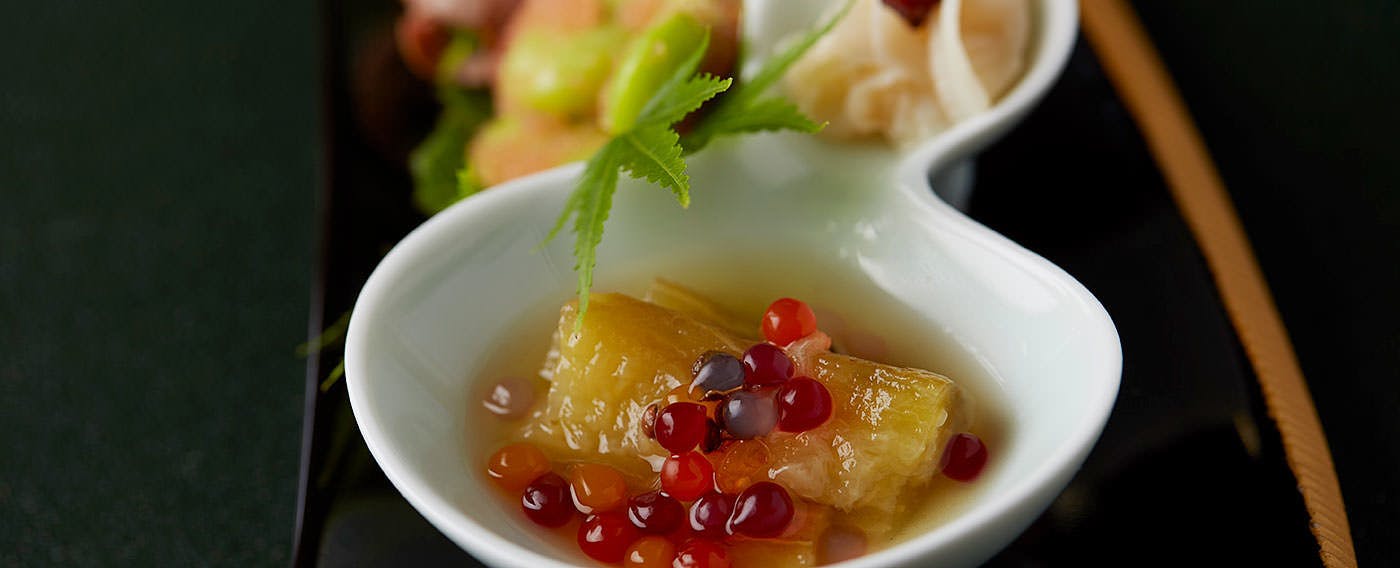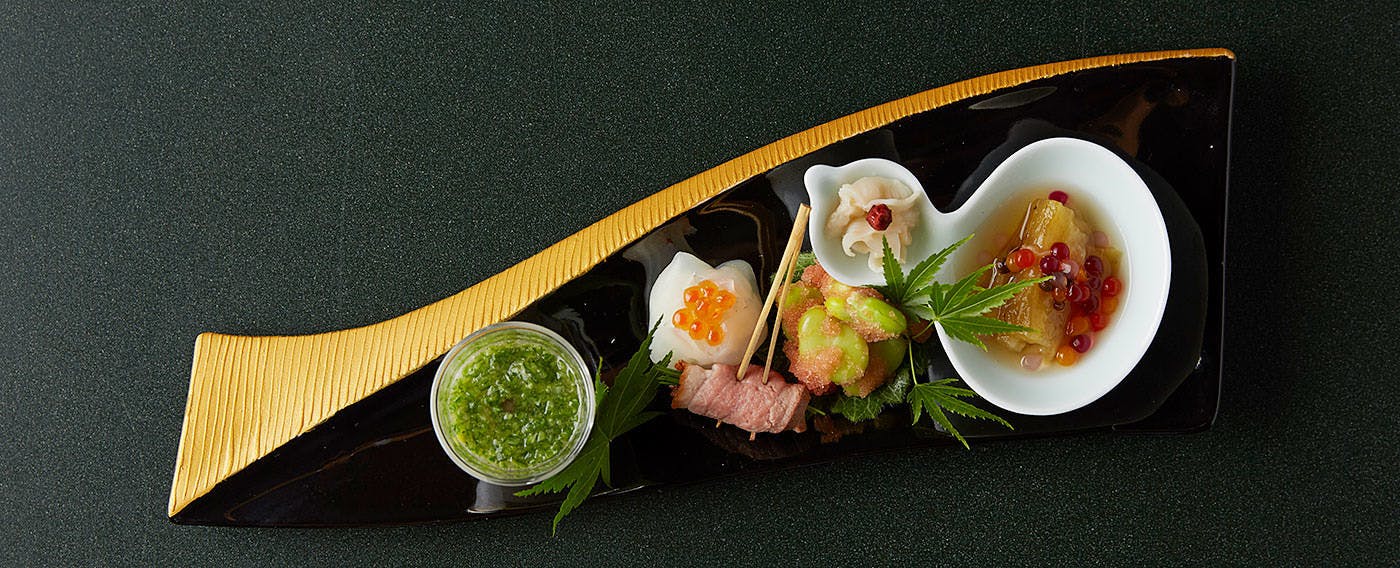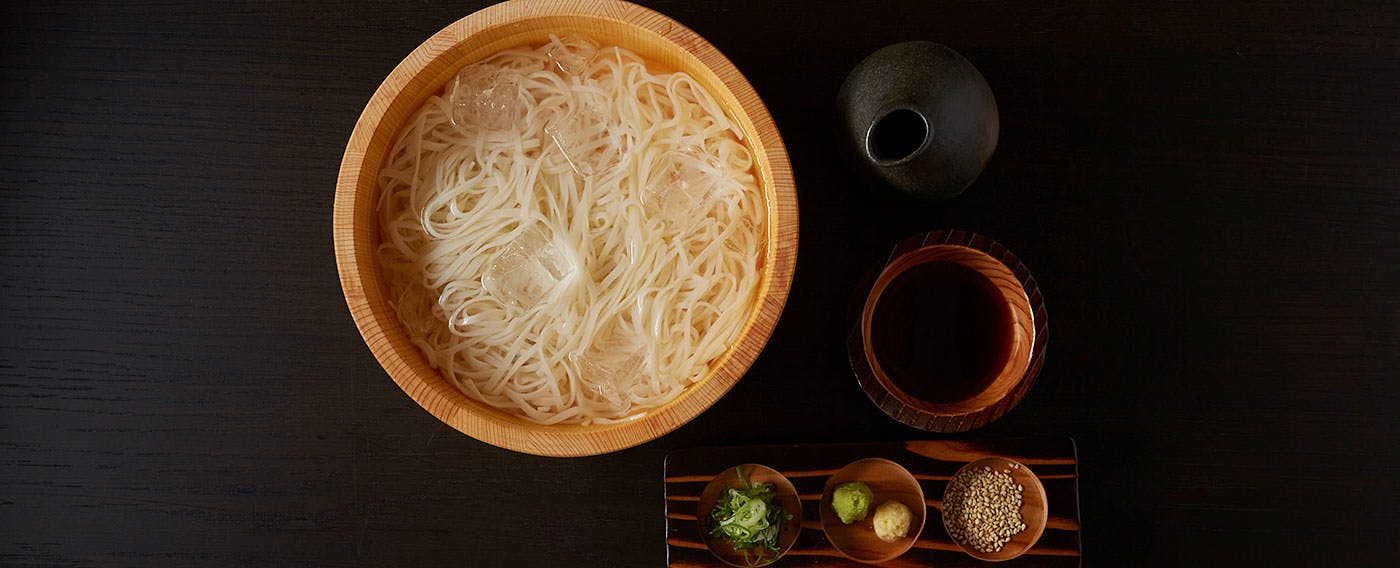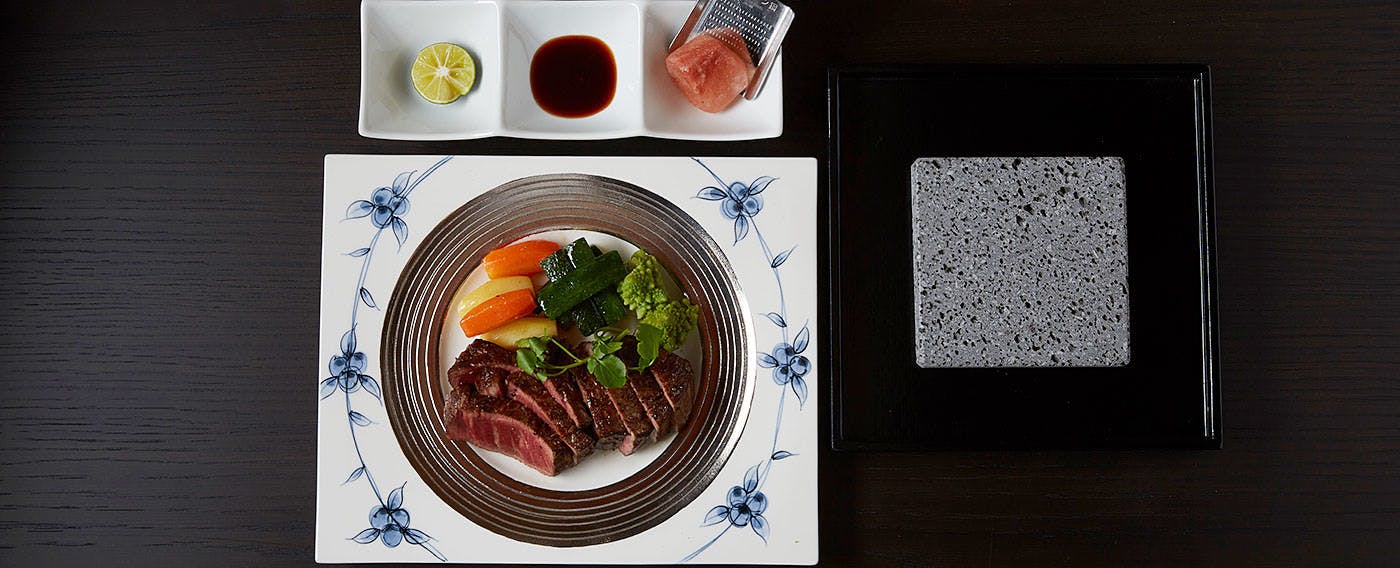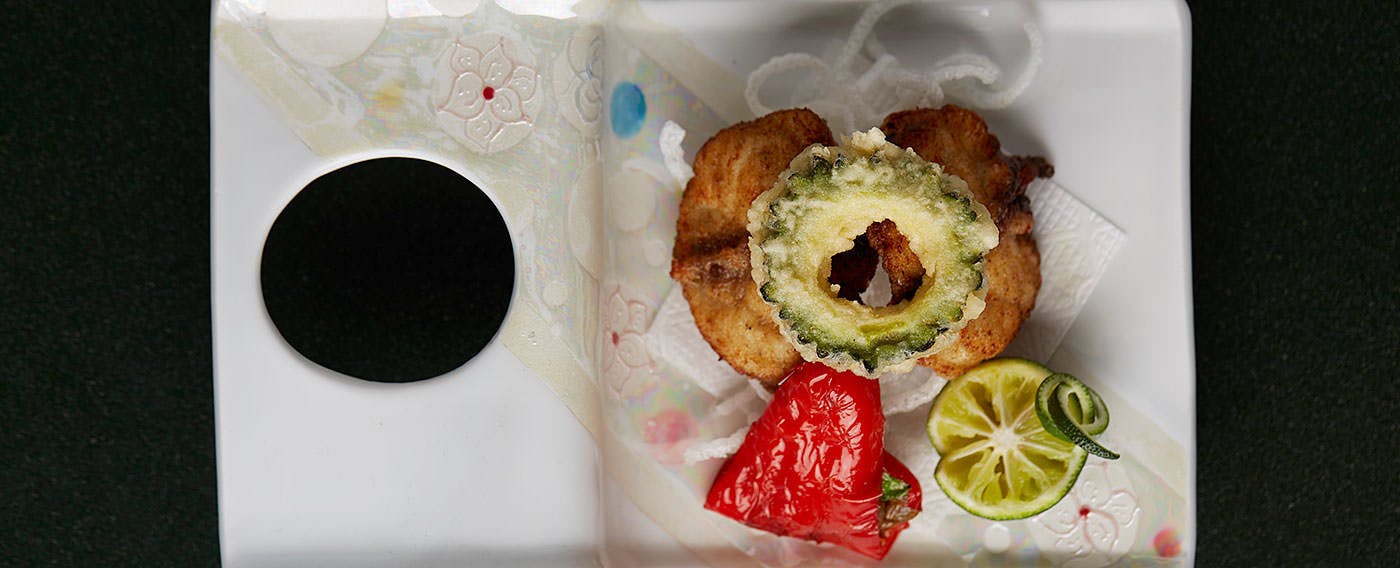 The enjoyment of an onsen resort lies in its cuisine. To enjoy your meal, the resort prepares your meals tailored to your style and various choices as much as possible. The master chef adds a touch of perfection to a variety of dishes, that bring the harvests of the sea and mountains of the Chita peninsula right to your guest room or dining room, all for you to eat.

Enjoy your dinner luxuriously in the restaurant
Not only does the restaurant serve kaiseki cuisine (through reservation), you can also order from a variety of single items from the menu. With seafood full of sea harvests from the Ise bay, and beef of the local "Chitagyū" produce, the chefs here make use of the best ingredients proudly sourced locally and served to all. Spend your evening in luxury as you try beer from all over the world, Japanese sake and wine from a carefully picked selection.

Kaiseki Cuisine
The master chef's skills come alive through kaiseki cuisine, the pride of Wakamatsu, made with a careful selection of ingredients. Enjoy Wakamatsu Chita's kaiseki cuisine. Discover the joy of food, with a different look according to express the season, beautiful in appearance, gentle to the taste a rich experience stimulating conversation.

Single Item Dishes
The restaurant also prepares single item dishes (tanpin ryōri) for customers that find kaiseki cuisine to have a lot of volume. The preparations here aim to deliver the grace of the Ise bay as it is. Featuring chateaubriand steaks made from wholesome Chita beef and the seasonal Fugu only found in Chita. Be sure to delight yourself in a whole new resort experience with great dinner along with a wide variety of beverages.
Baths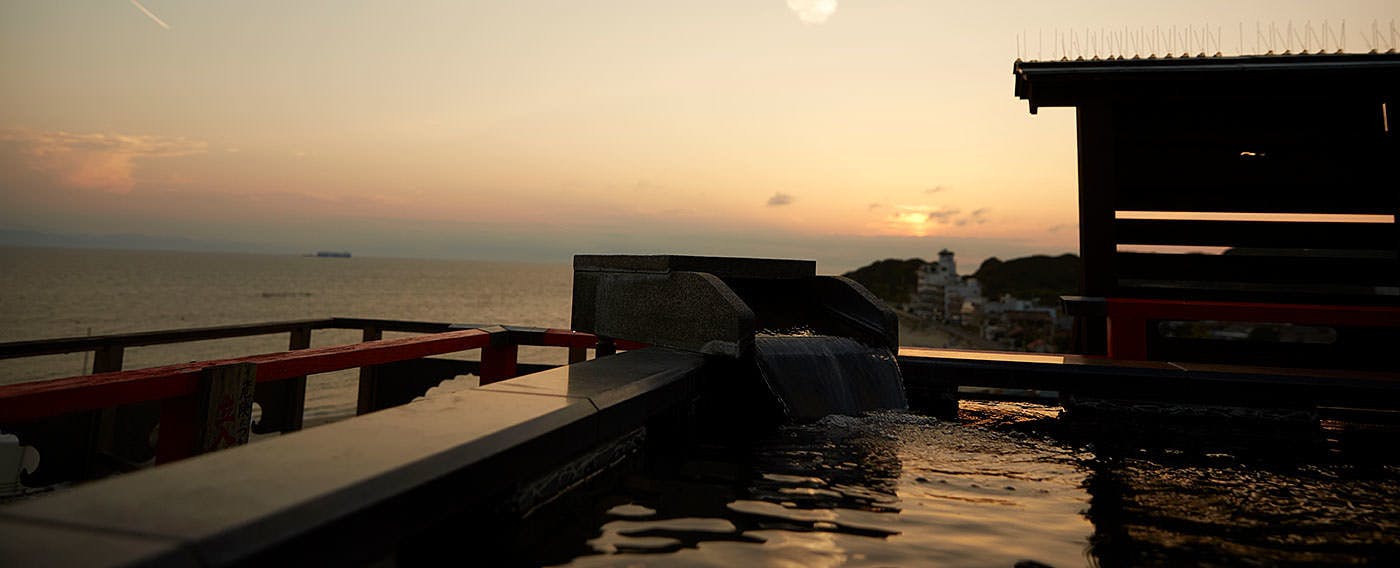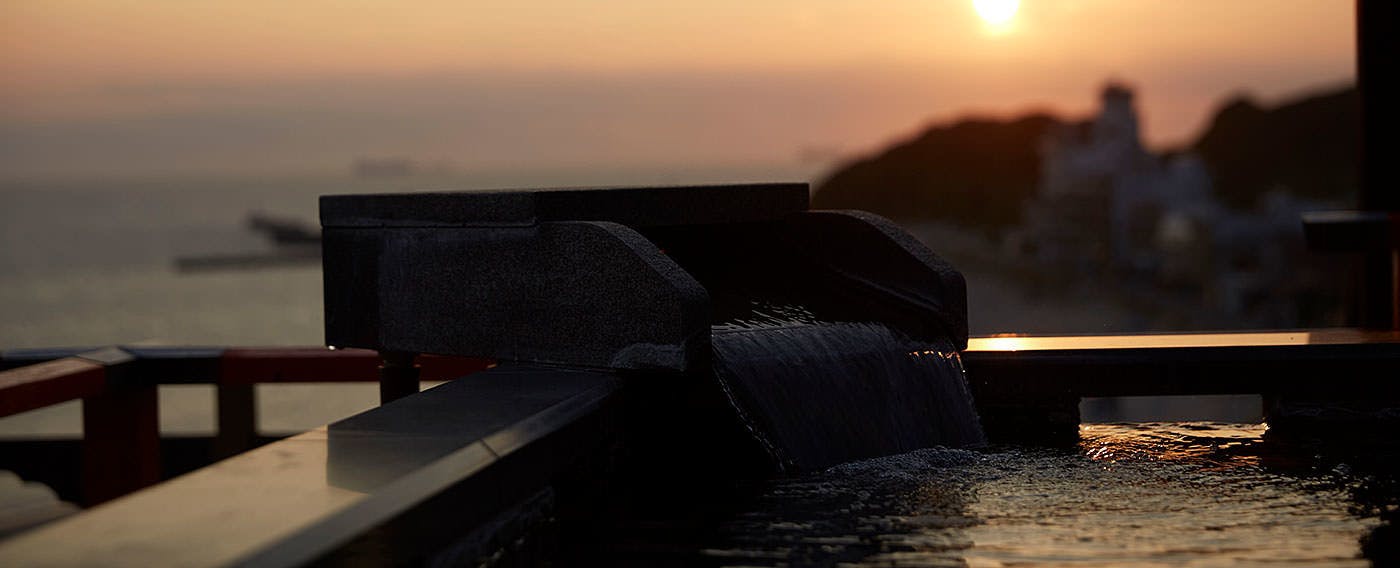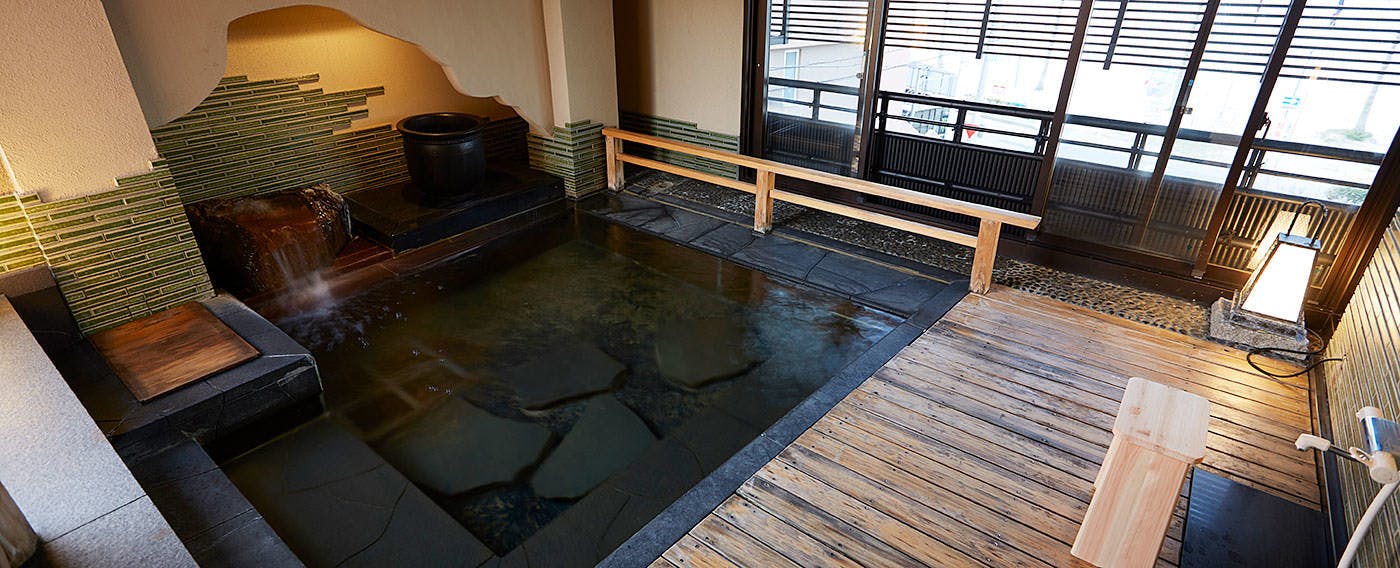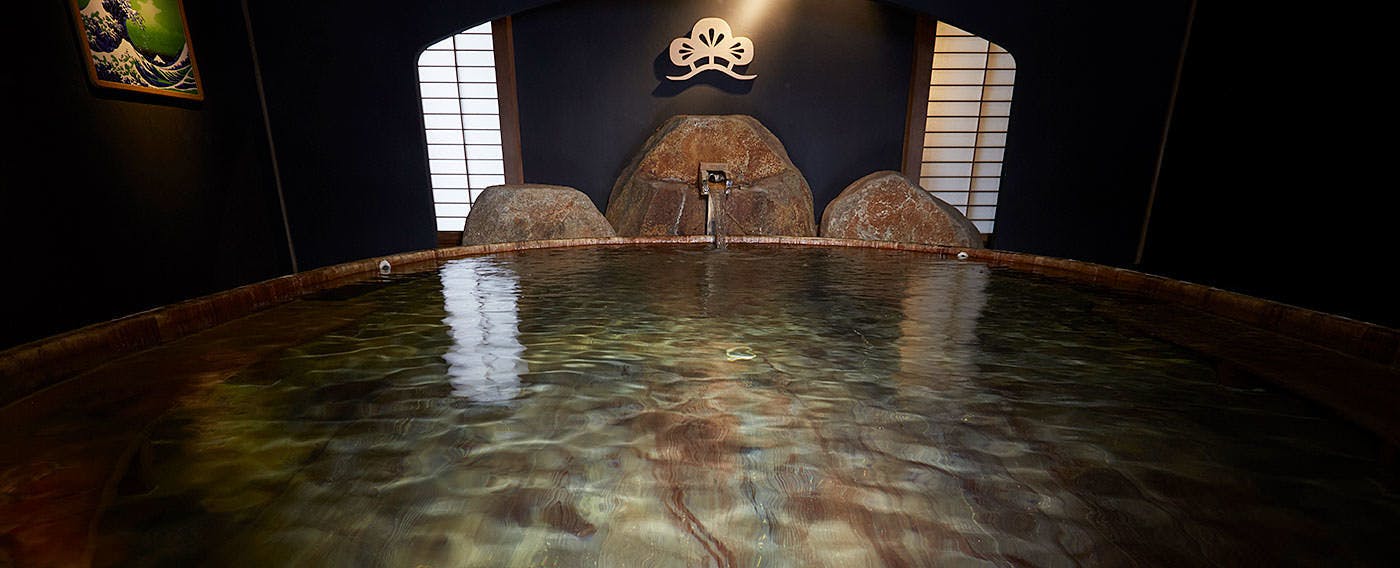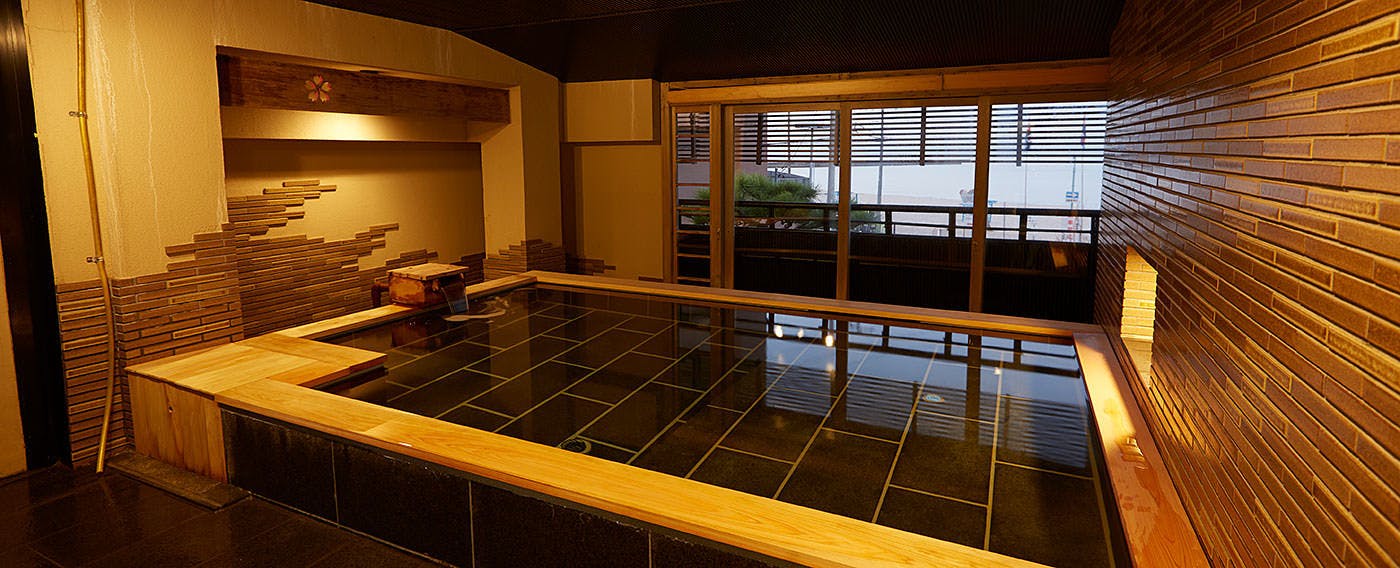 Reservable open-air bath "Tenjouno yu"
Reservable open-air bath "Tenjouno yu" overlooks far over Ise-bay. It's an exceptional experience to take a bath while gazing at the sea changing expressions with the passage of every moment.
You can enjoy all it's moods while taking a bath anytime. It's recommended that you make a reservation at check in and choose a time that you prefer.

Reservable open air bath "Hanano yu"
The onsen featuring granite stone is enjoyed best whilst gazing at the garden and feeling the sea breeze. We take reservations at check in.

Great Public Bath: "Tsukino yu"
Japan's first cypress public bath tub, made by Mr. Eiichi Hara who is master craftsman of cypress.
Made with a gracefully proficient master's skill wrapped in the warmth of lumber.
Baths interchange between male and female.

Great Public Bath: "Matsuno yu"
The bath is made sukiya style, in the image of traditional Japanese architecture. Enjoy the time passing slowly in the air with the hint of fragrance of trees.
Baths interchange between male and female.

Facilities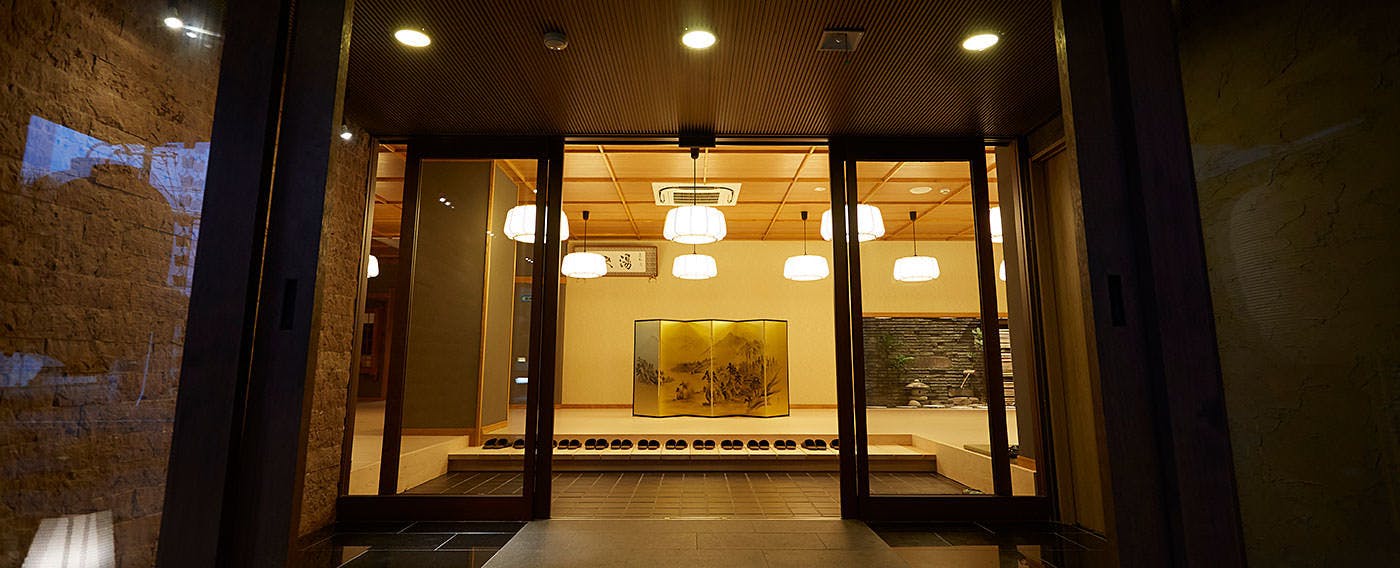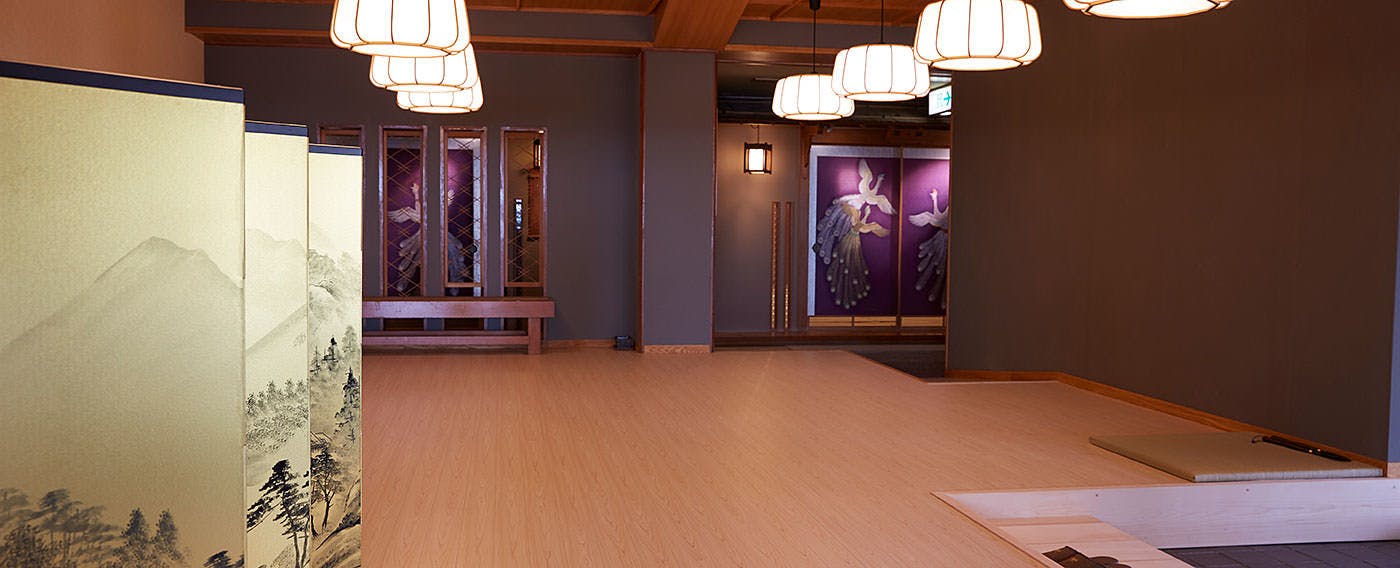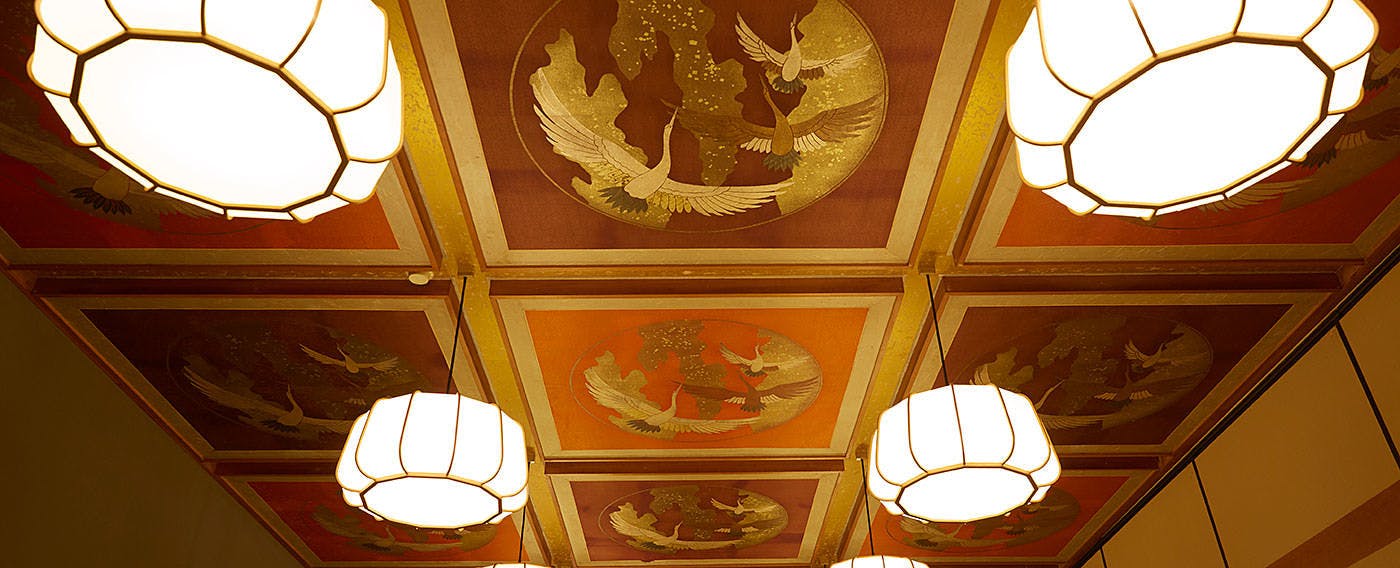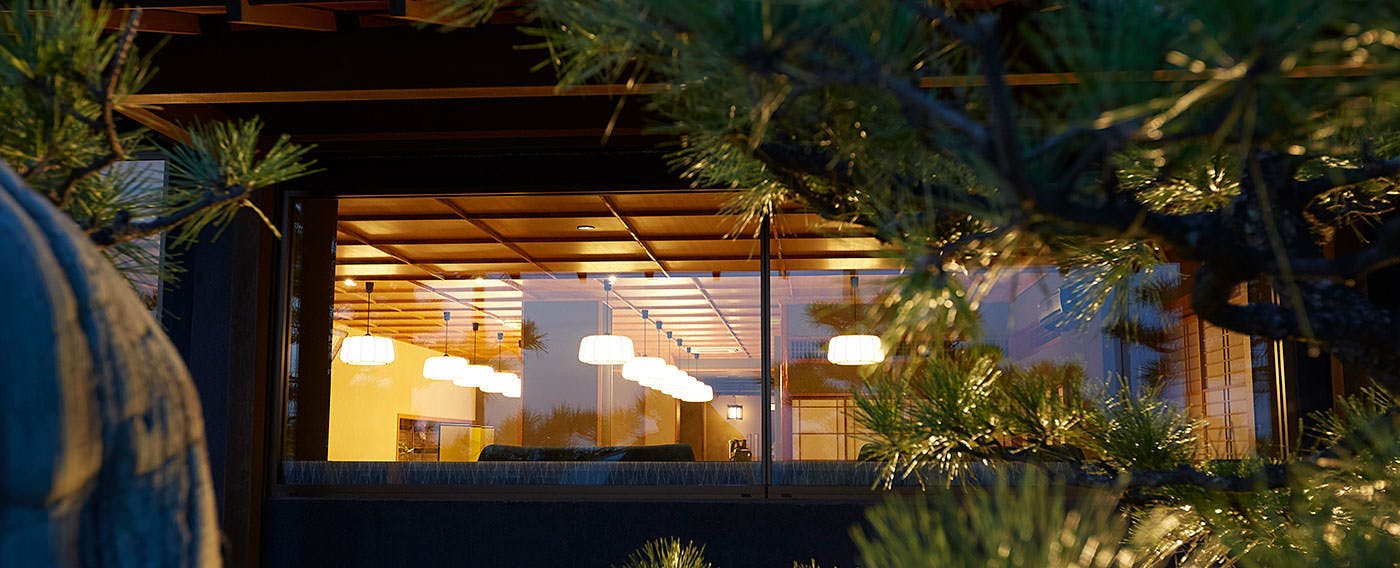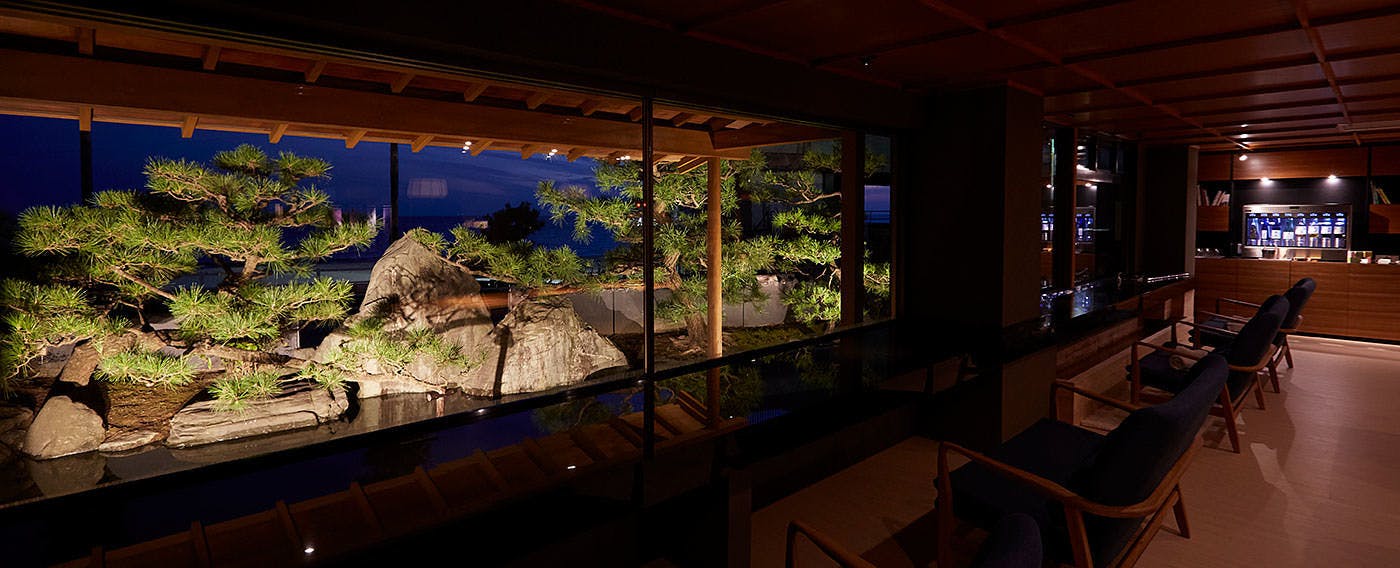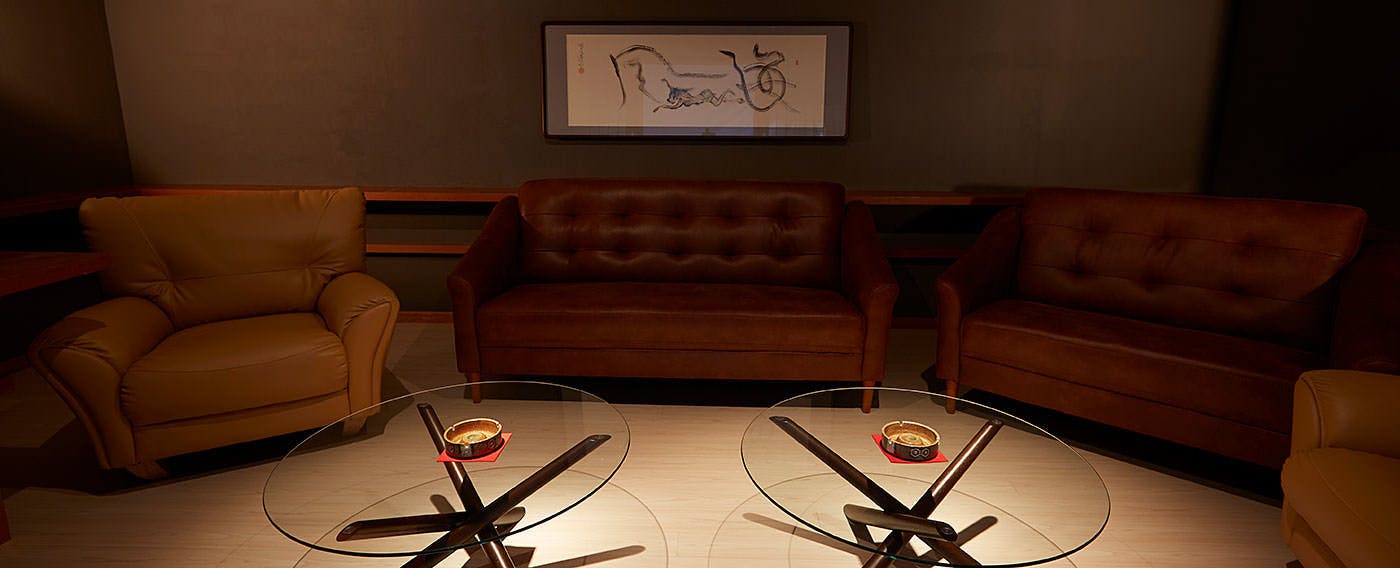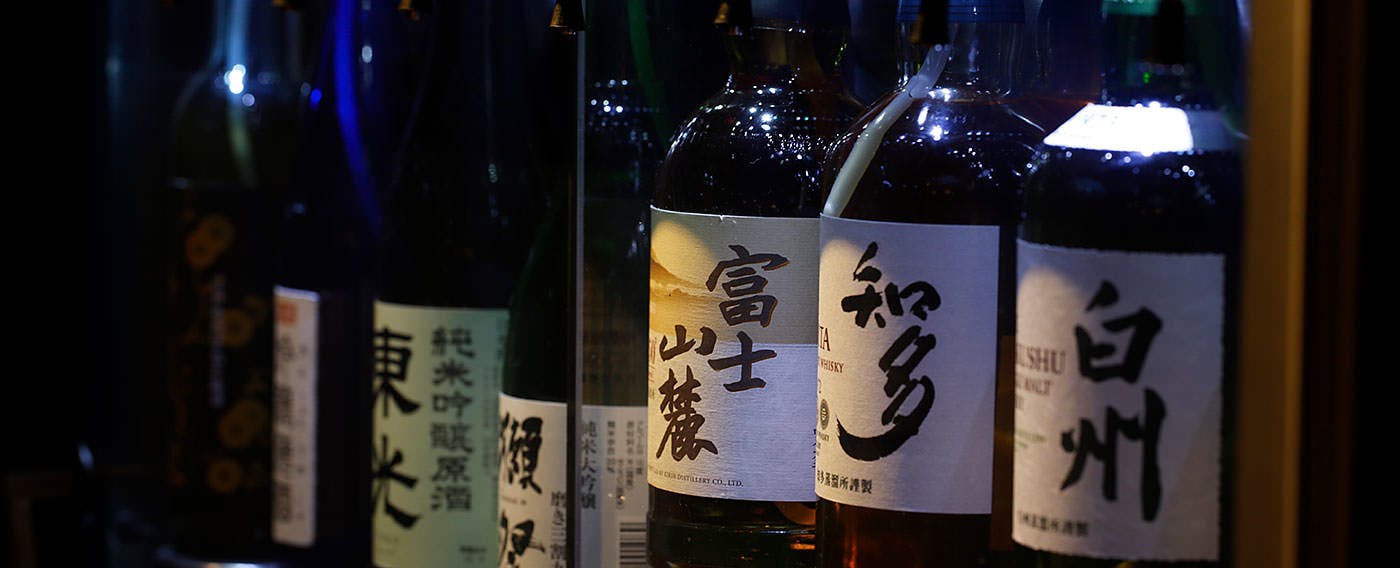 With a great view of the Ise-bay spreading across your field of view, eating a local wholesome sea foods and mountain foods, Wakamatsu Chita presents a lodging suitable for the modern era like an exemplary. Slightly tilt your cup of sake and calmly enjoy a drink while taking a hot foot bath
Enjoy Japanese sake and whiskey selection from the Enomatic system installed at the lobby. Slightly tilt your cup of sake and calmly enjoy a drink while taking a hot foot bath sitting on the sofa, a new way to enjoy your time onsen ryokan.
Access
19-1, Hamaokabe, Utsumi, Minamichita cho, Chita gun,,Aichi,470-3321,JAPAN
By Road:
10 minutes away from Minami Chita IC, Chita Hantō road. National highway 247, running along the coastline.

By Train:
15 minutes on foot from Meitetsu Line Utsumi Station

Pick up service (complimentary)
There is a free pick up service up to Utsumi station on Meitetsu line (by reservation)
Available for both arrival and departure.
Please inform the resort your train time beforehand.
Depending on the season and time, the resort may or may not be able to offer this service, your cooperation is requested. There may be times when the resort may offer you to ride along with other customers, depending on the type of vehicle.
Information
Check-in Time

From 3:00pm to 6:00pm

Check-out Time

Until 10:00am

Tax / Service Charge

Bathing Tax JPY 150 per adult is NOT included in the rates.

Credit cards accepted at this property

VISA / MASTER / AMEX
Children

Children are welcome.

Pets

Pets are NOT allowed.

Parking

Free of charge for guests;Capacity 40 vehicles;

Other policies & conditions

Nothing in Particular