We are sorry but we don't have any rooms available now.

Please select another Ryokan.
- VAT is included, but bathing tax (around JPY 150 per adult) may NOT be included.
- Price in USD is based on the exchange rate as of today and might be different from that of the booking date.
Foods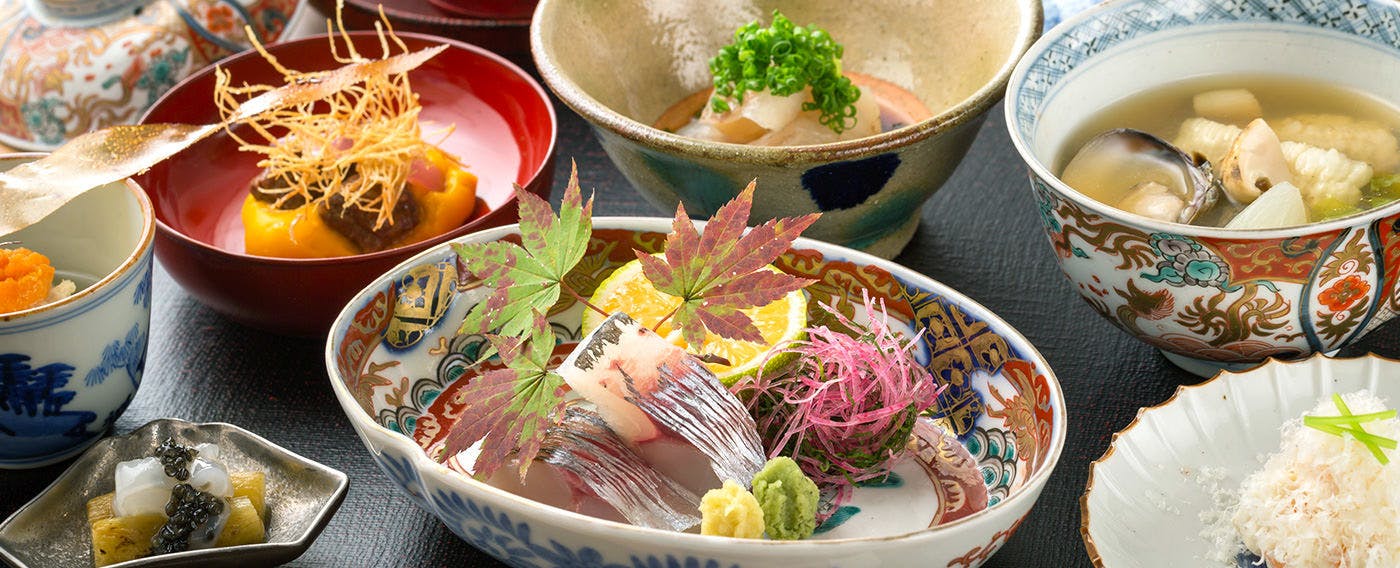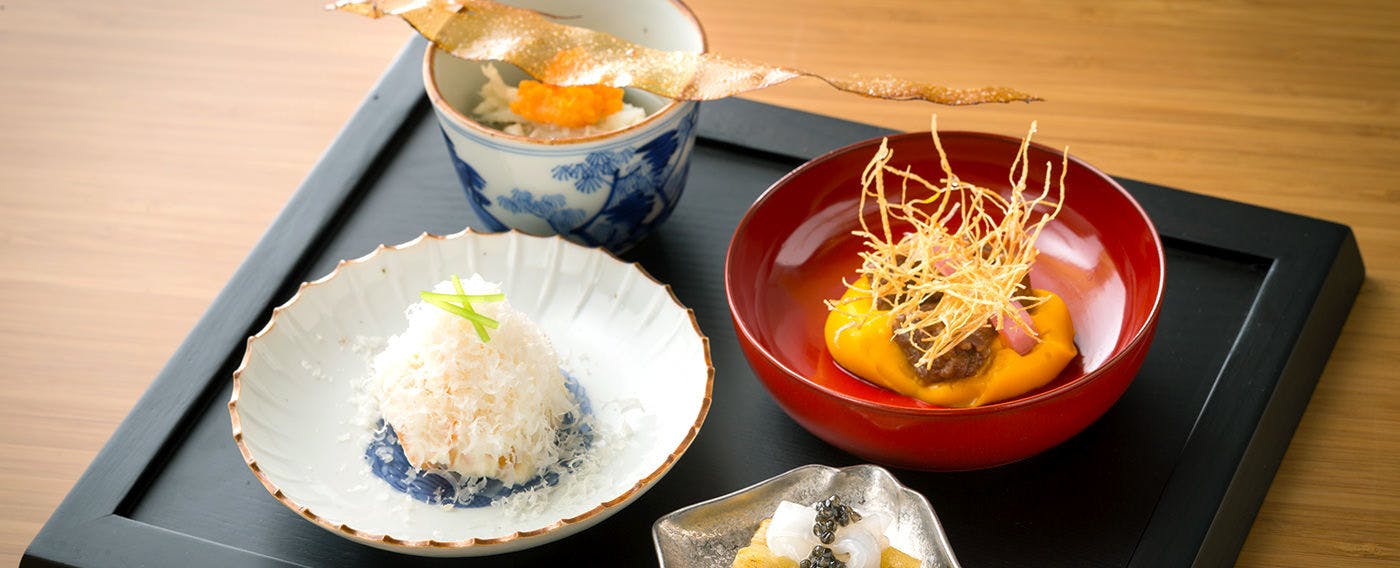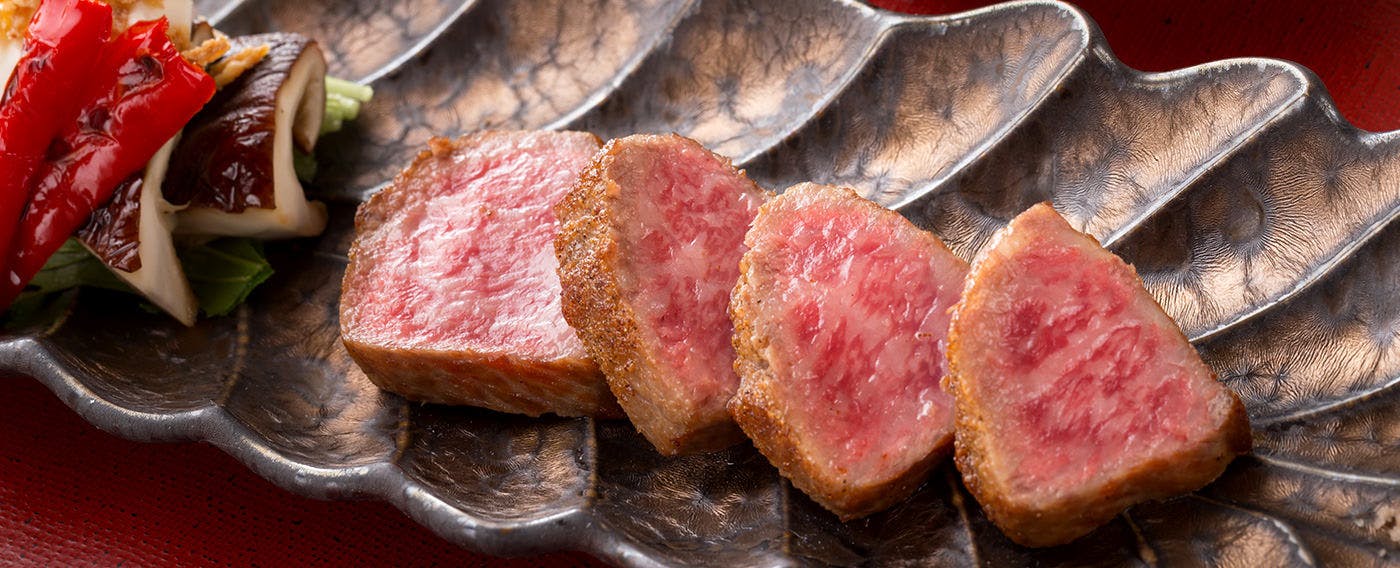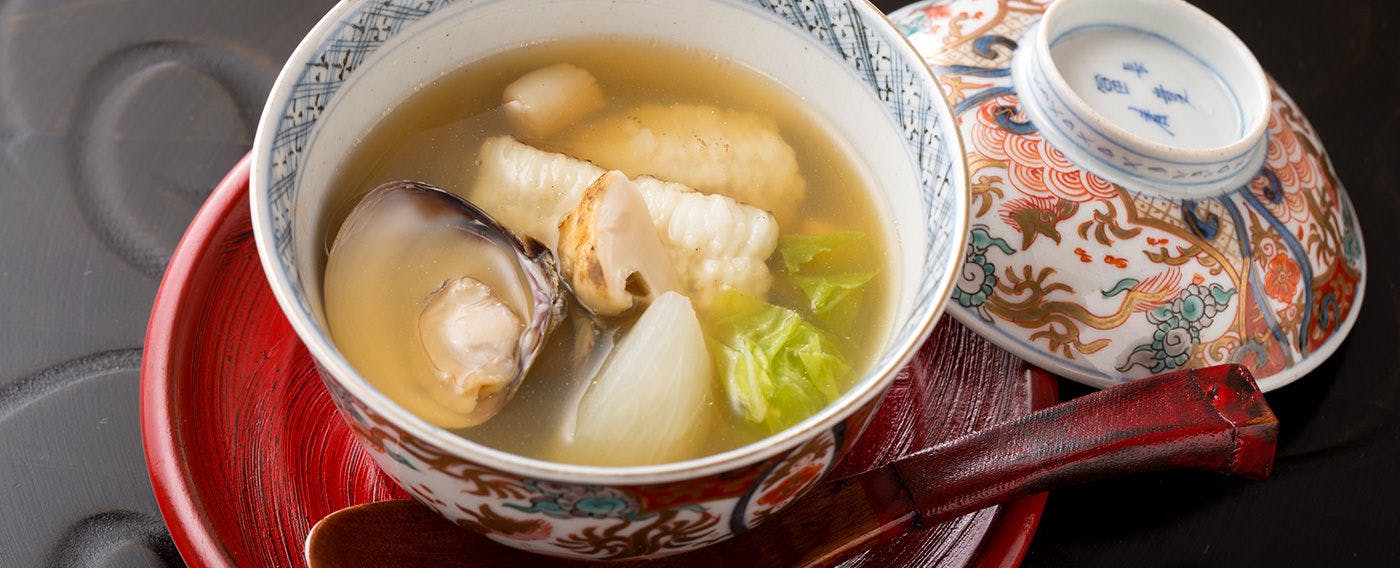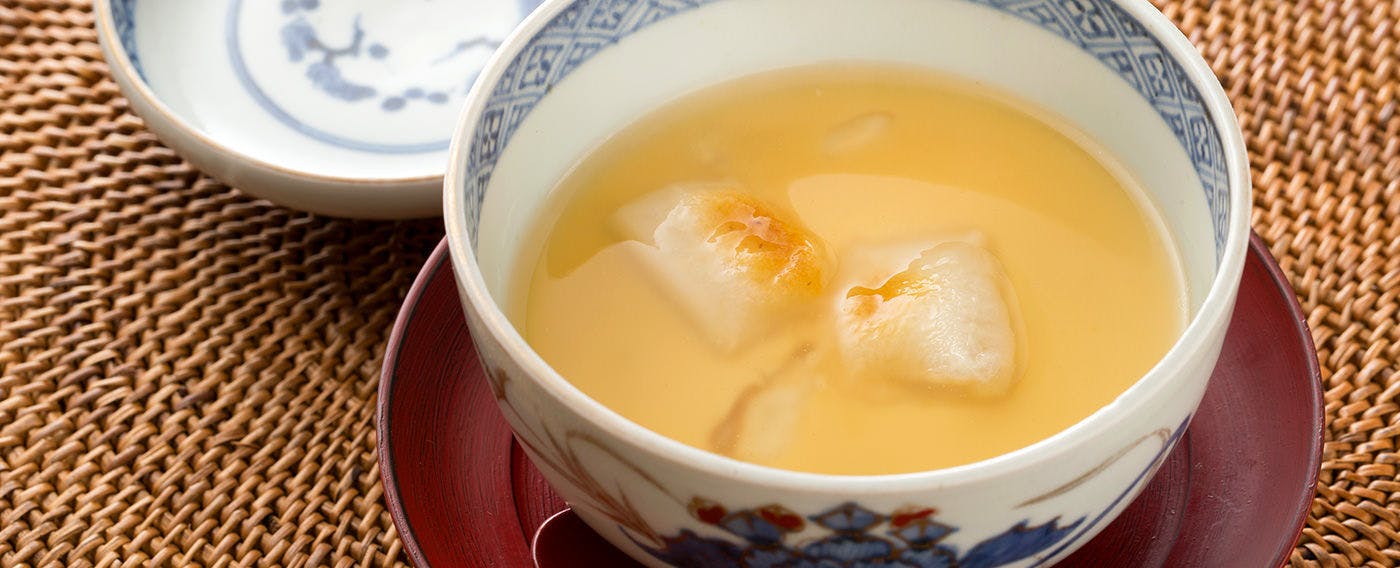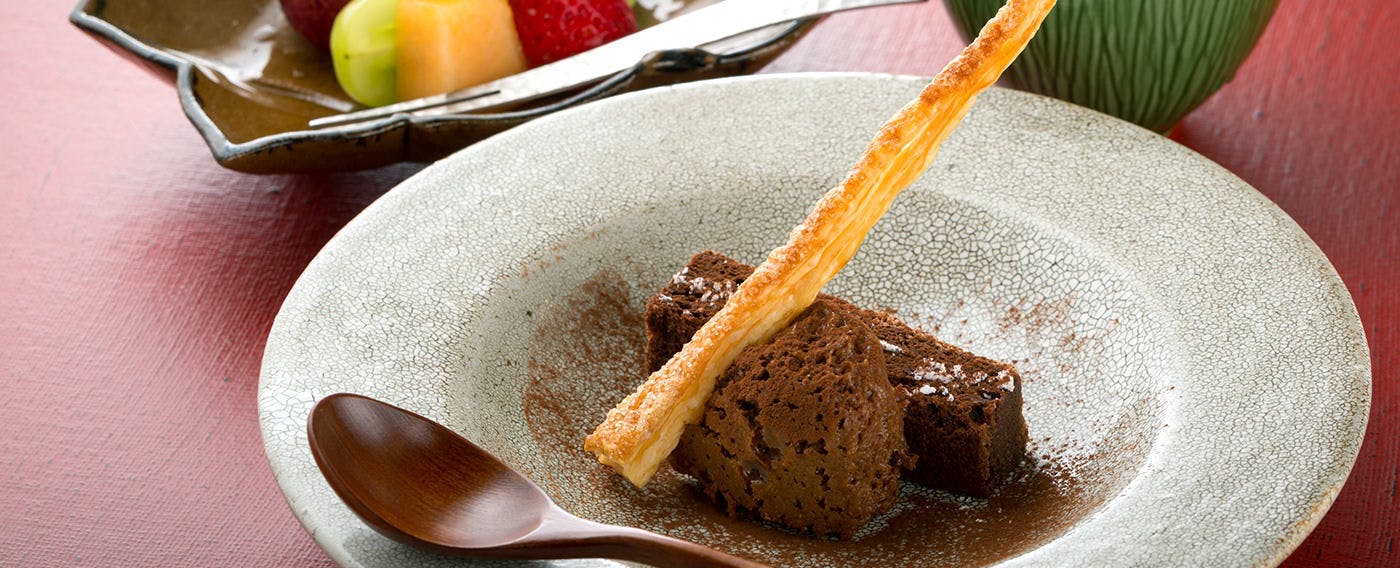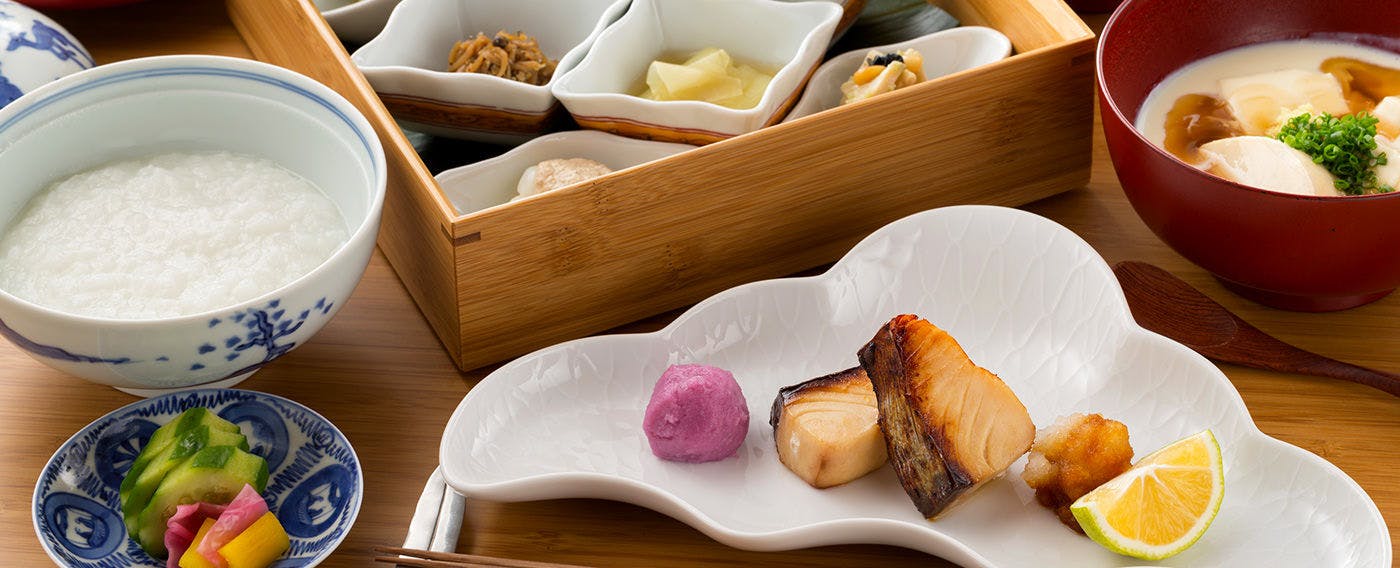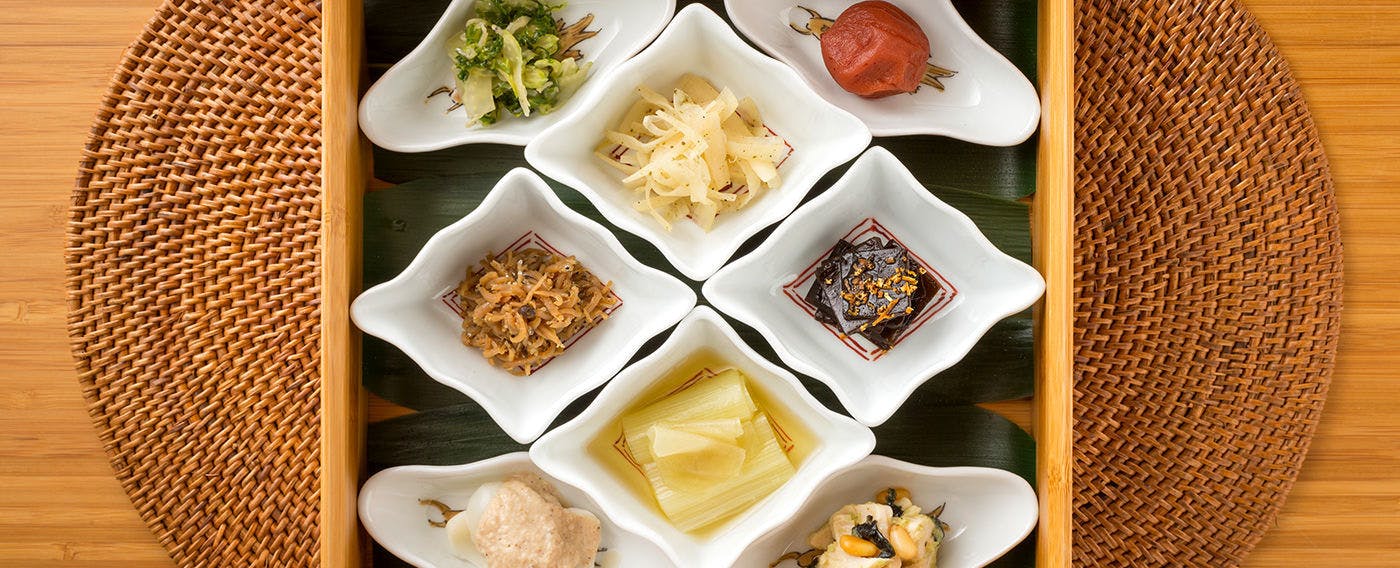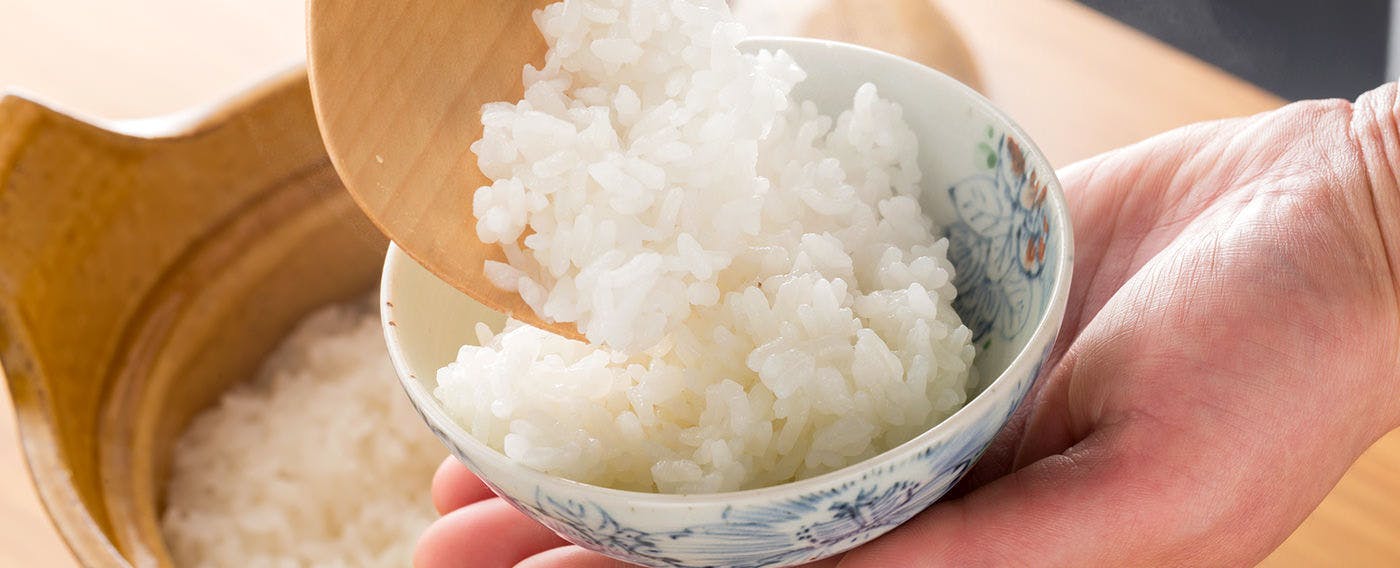 The basin of Yufuin with stark contrasting hot and cold periods naturally cultivates delectable crops all four seasons.
And the fish, that come swimming in from the Bungo channel early in the morning, are a fisherman's treasure. You can achieve peace of mind as you delve into the ryokan's cuisine, gentle to the mind and body, prepared with the best chosen ingredients of the season and served close to nature.
Baths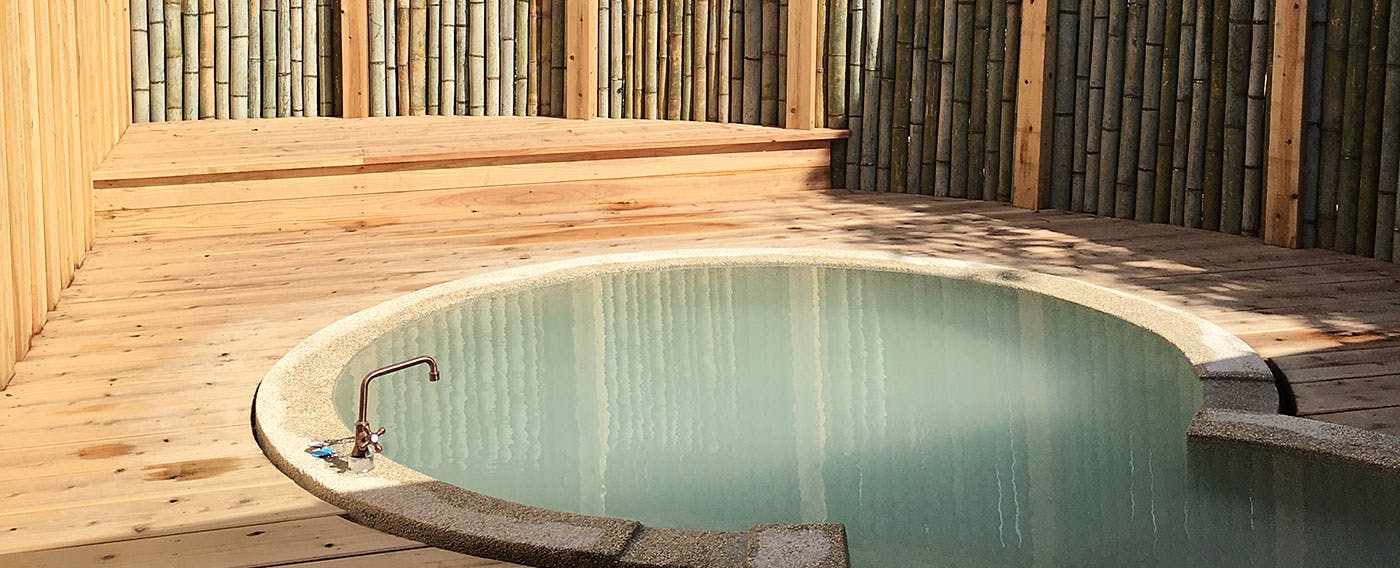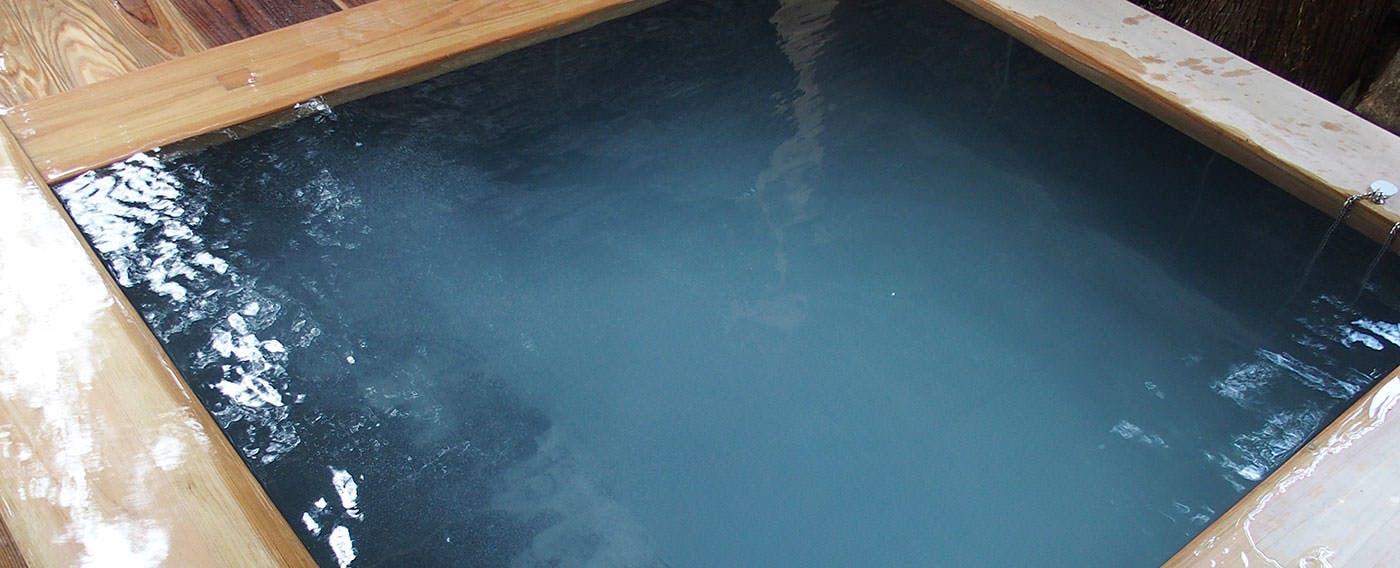 Featuring separate open air baths for men and for women (1 bath each), and reserved baths for families (3 baths).
Since the spring water temperature is high, please add water to your bath as to your preference.
The underground spring water contains natural minerals, that relieve your fatigue and promote your body's well being, and natural moisturisers that make your skin soft and smooth.
Facilities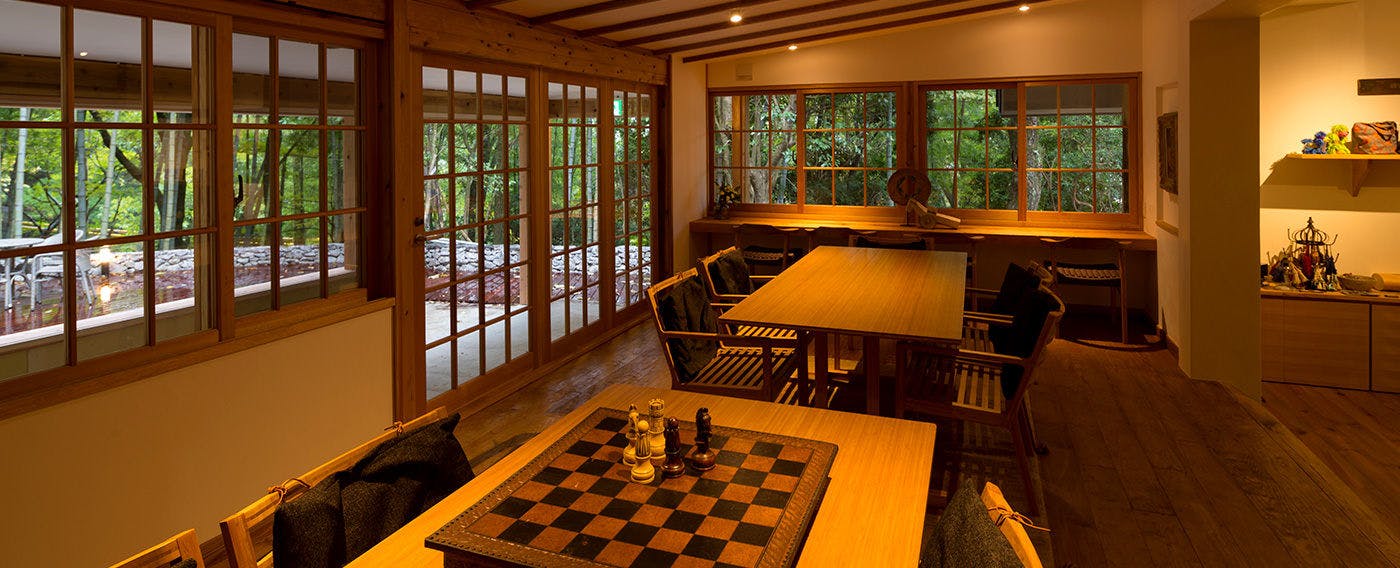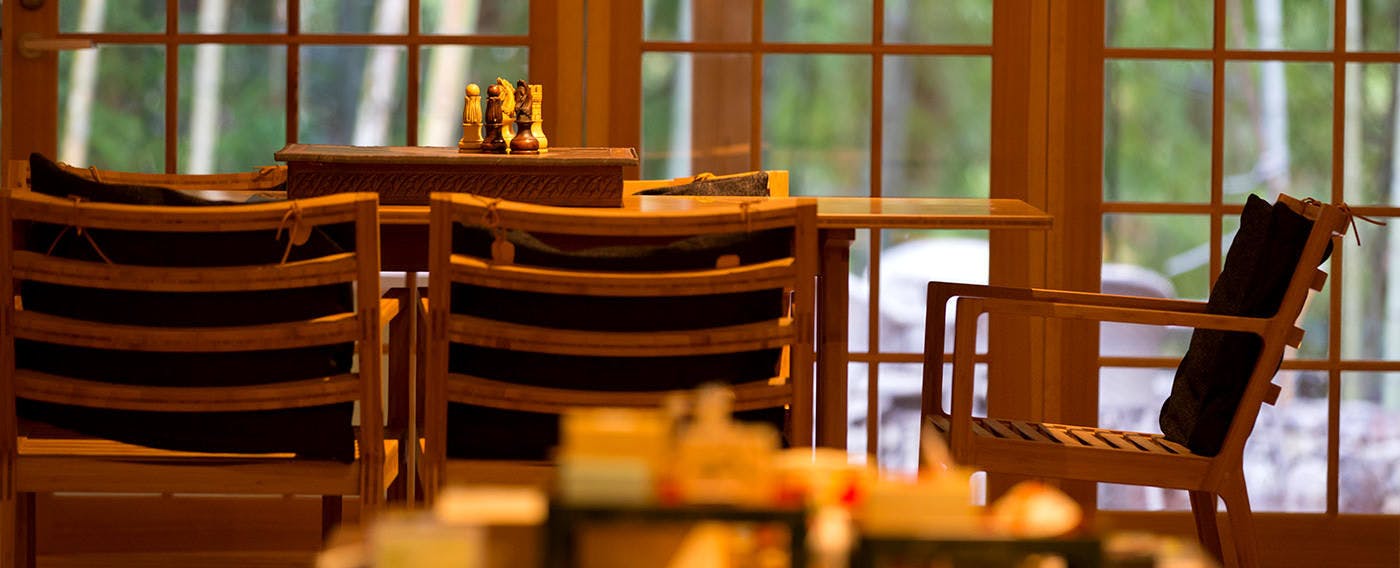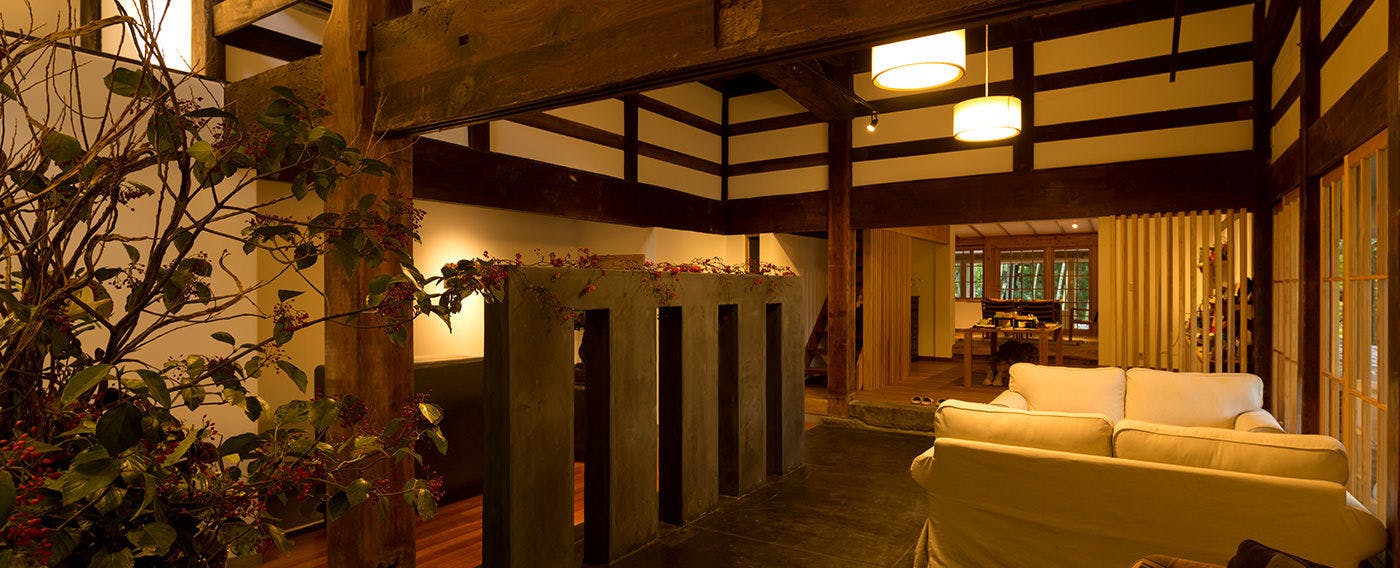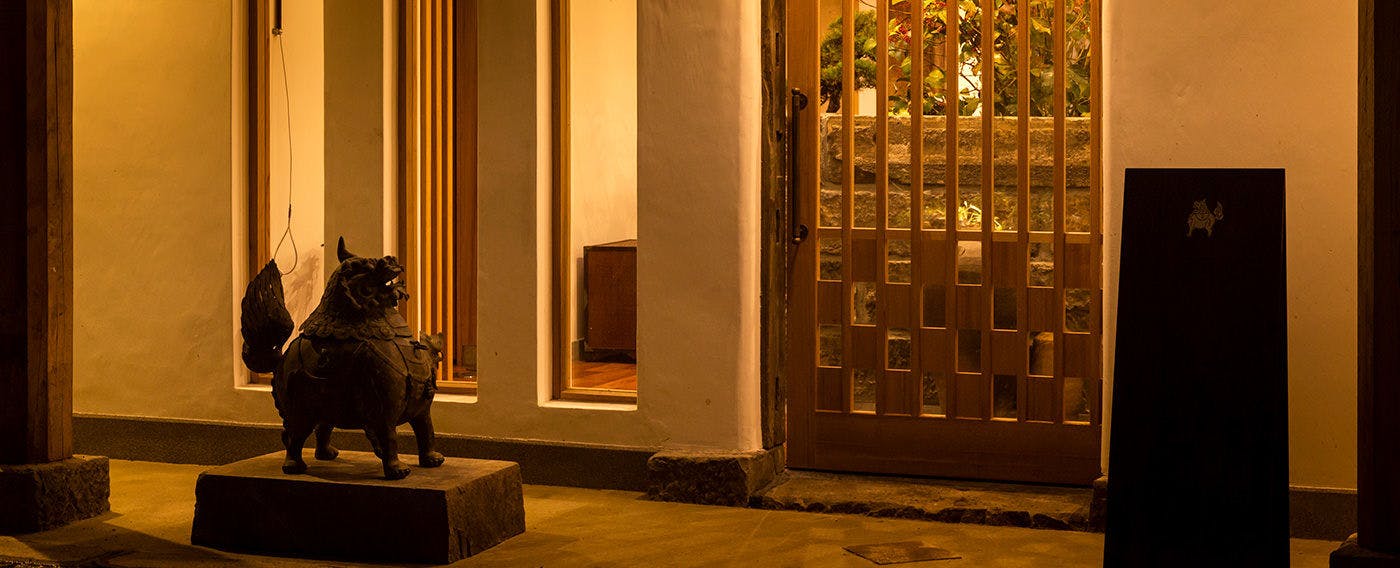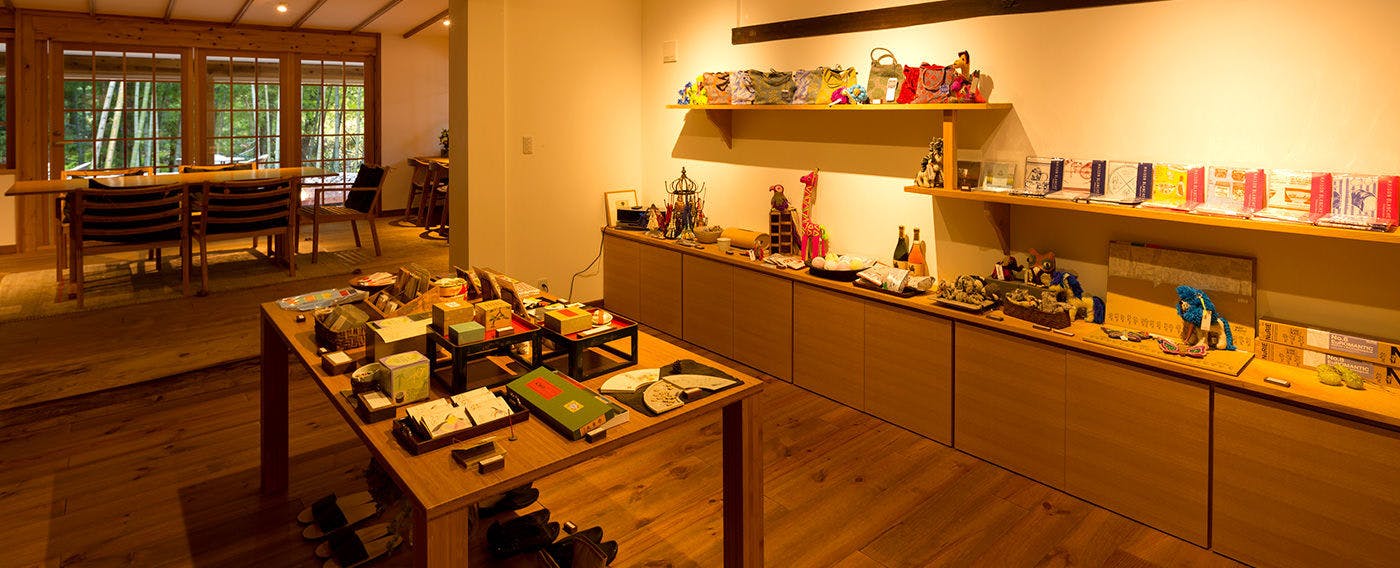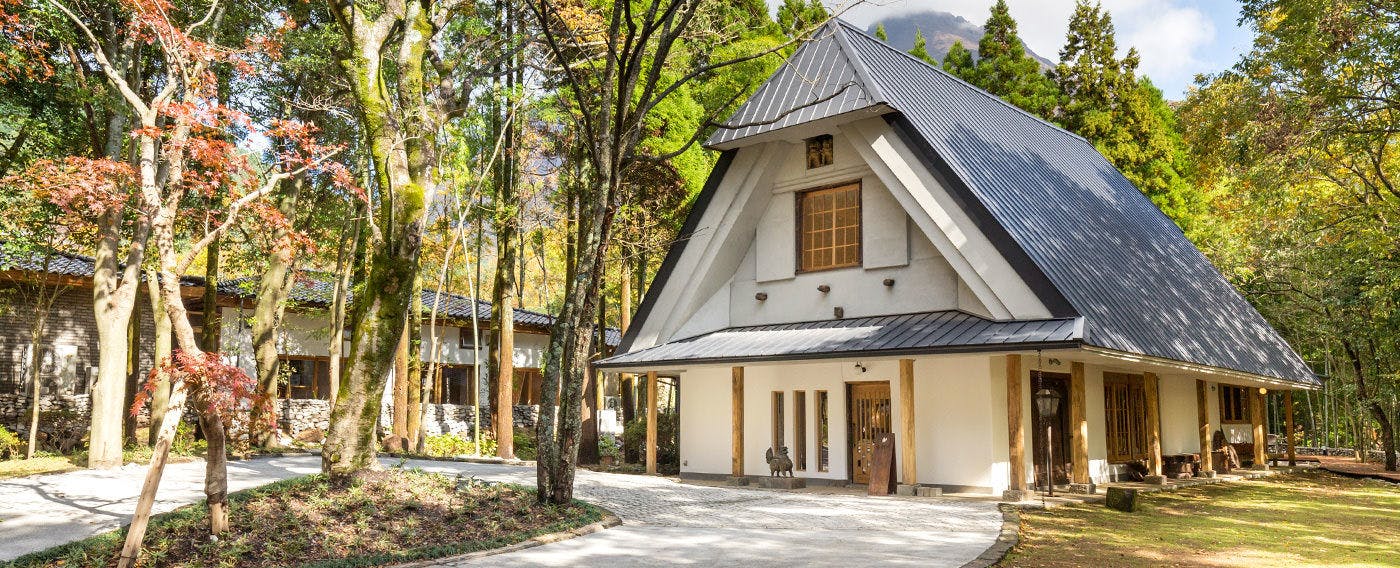 【The Shop】
The shop is located right next to the main wing lobby.
Items such as furniture, cutlery, amenity, stationery etc, specially selected by the ryokan landlady are sold here.

【Attic Library】
Featuring a wide range of books, from old to new, the attic library can be found in the main wing.
Guests staying at the ryokan can use it to their pleasure for free.

【Café Lounge】
Customers not staying at the ryokan are also welcome to use.
※ Business hours: 11:30 a.m. to 3:00 p.m.
※ Holidays not fixed

Access
460-6, Yufuin-cho, Kawakami, Yufu-shi,Oita,879-5102,JAPAN
The ryokan is based a little towards the mountain side from the Yufuin sightseeing spot.
Please do not hesitate to contact the ryokan in case you have trouble finding the way.

About 15 minutes by car from Yufuin IC (4.5km)
About 8 minutes by car from Yufuin Station (1.8km)
※ As there is no pick-up service from the station. Guests arriving by train are advised to take a taxi from the station.
Information
Check-in Time

From 3:00pm to 5:00pm

Check-out Time

Until 11:00am

Tax / Service Charge

Credit cards accepted at this property

VISA / MASTER / JCB / AMEX / DINERS
Children

All children are welcome, with charge as followings.
The age of 9-12 : 70% of the rate
The age of 6-8 : 50% of the rate
The age of 0-5 : Free of charge if meal/bedding is unnecessary.

Please note that children cannot stay some rooms.
Dinner starting time will be at 17:00 or 18:00 for guests with children

Pets

Pets are allowed.

Parking

Rates Guests Free / parking time: 15: 00 ~ next day 11:00 / Parking form: Outdoor / parking spaces: None space restrictions number of 15 units / valet service: None

Other policies & conditions

*On lodging day, if you are unable to check in by 5:00 p.m., please sure to contact the ryokan. * Inform the ryokan about your chosen means of transport (car, train, taxi etc.).Please understand that there is no pick-up service. (Depending on your car navigation system, there may be times where the system cannot guide you the way, please be sure to consult the internet or even the ryokan well in advance.)Cancellation fee applies from 14 days before lodging date.Please refer to the cancellation policy.