- VAT is included, but bathing tax (around JPY 150 per adult) may NOT be included.
- Price in USD is based on the exchange rate as of today and might be different from that of the booking date.
Foods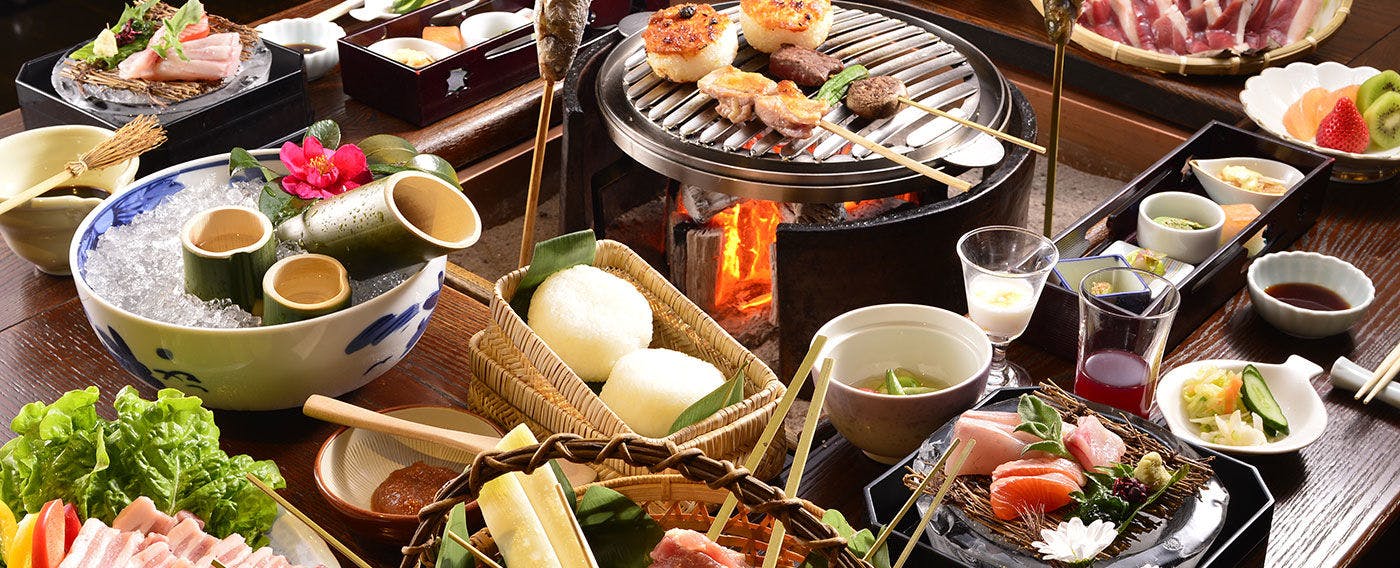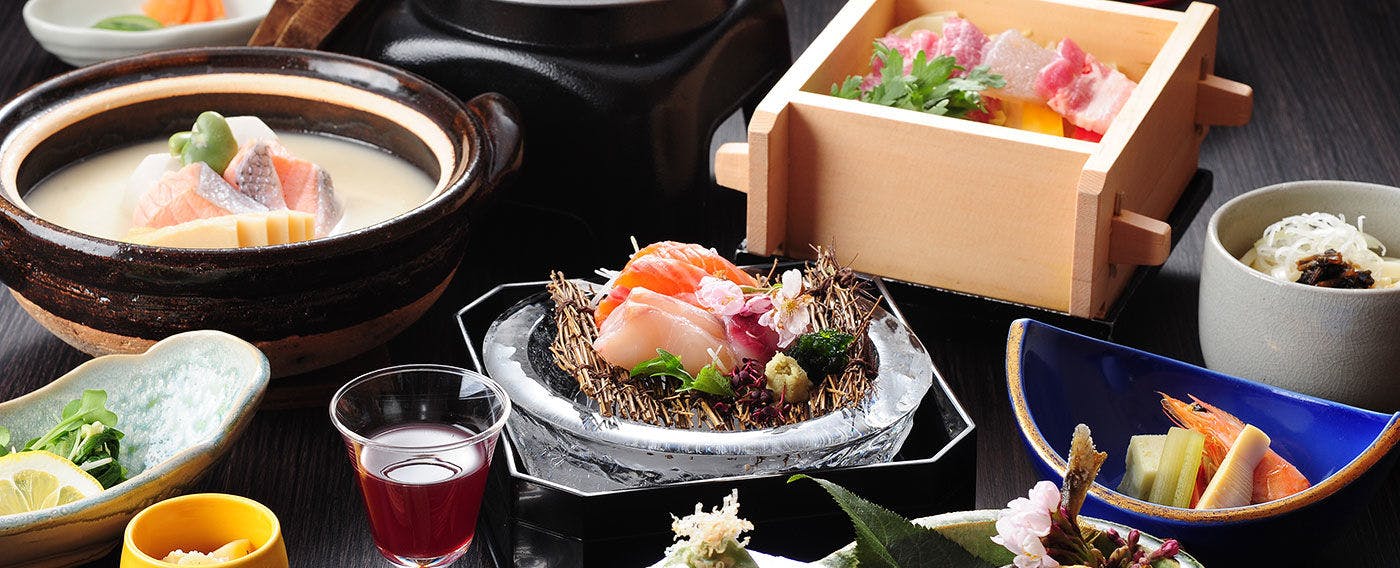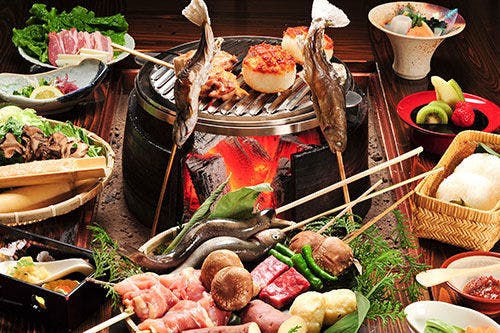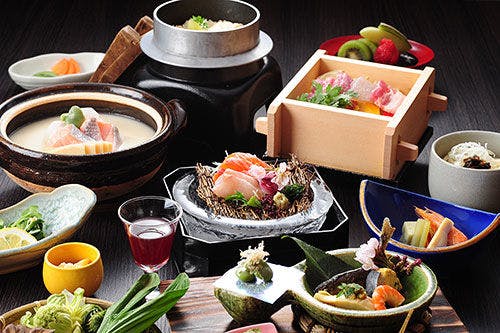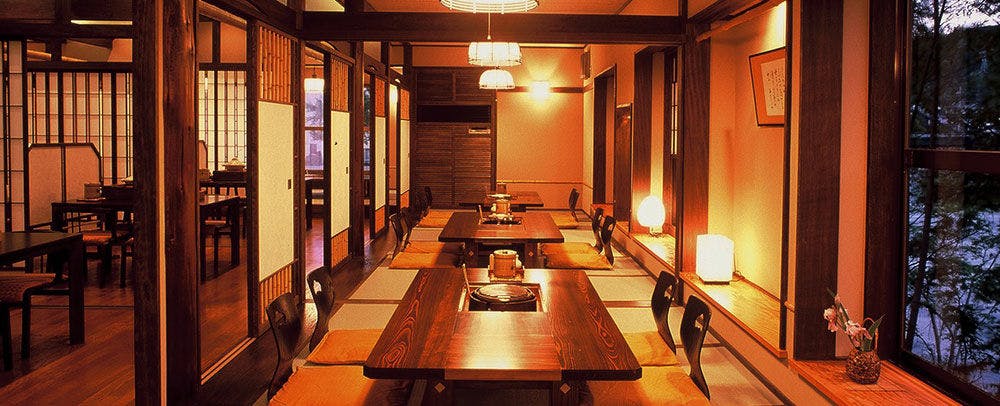 Explore Seasonal Food cooked by Charcoal Fire The cuisine of Kensanyaki, the local dish grilled over charcoal fire was handed down only in snowy Echigo district. It is saying that the dishes were derived from the story that samurai sticked vegitables and river fish to their sword (Kensaki) and grilled by bonfire during a battle long time ago. Please savor our cuisine with carefully selected ingredients in every season.
Baths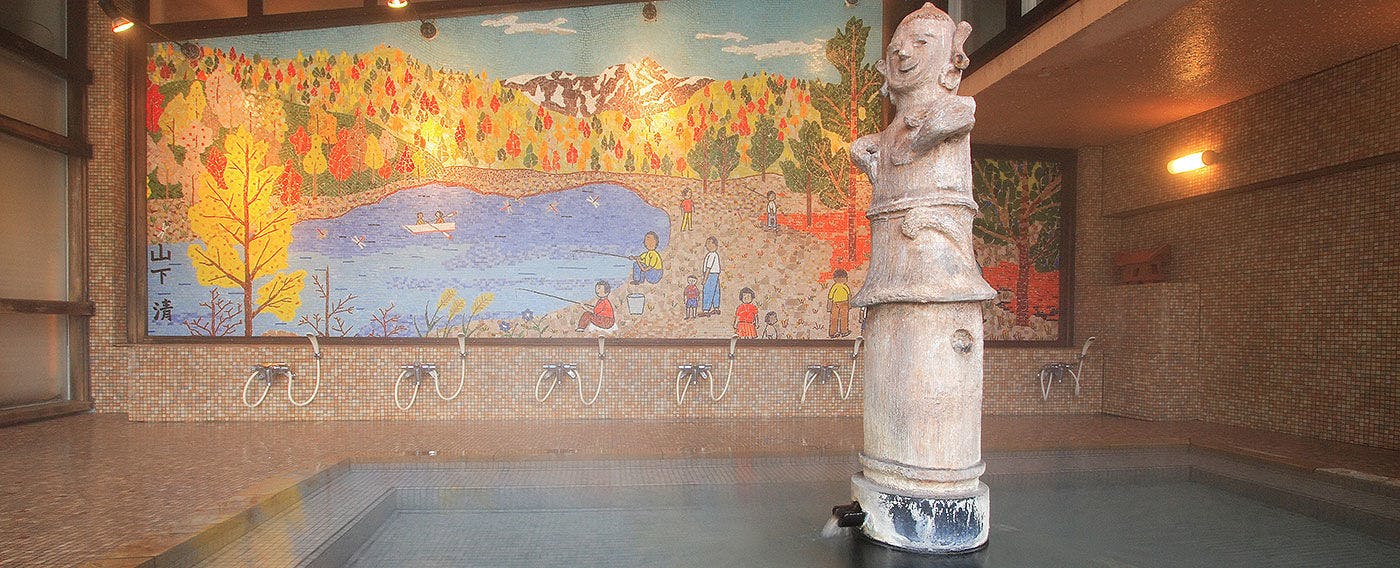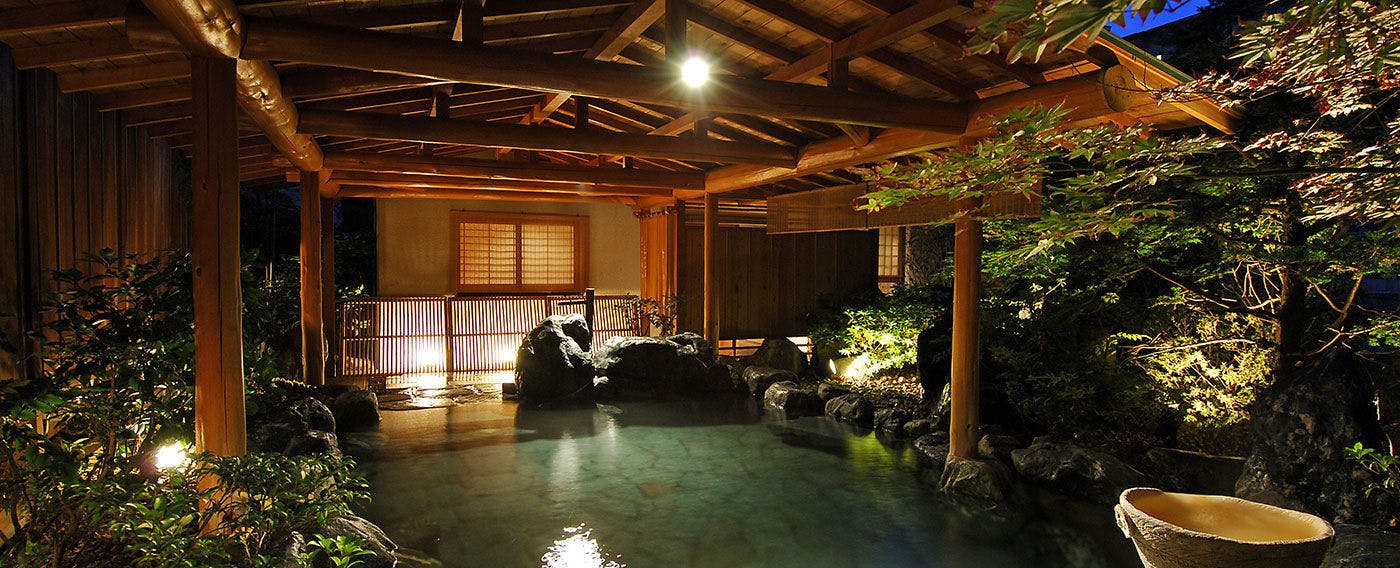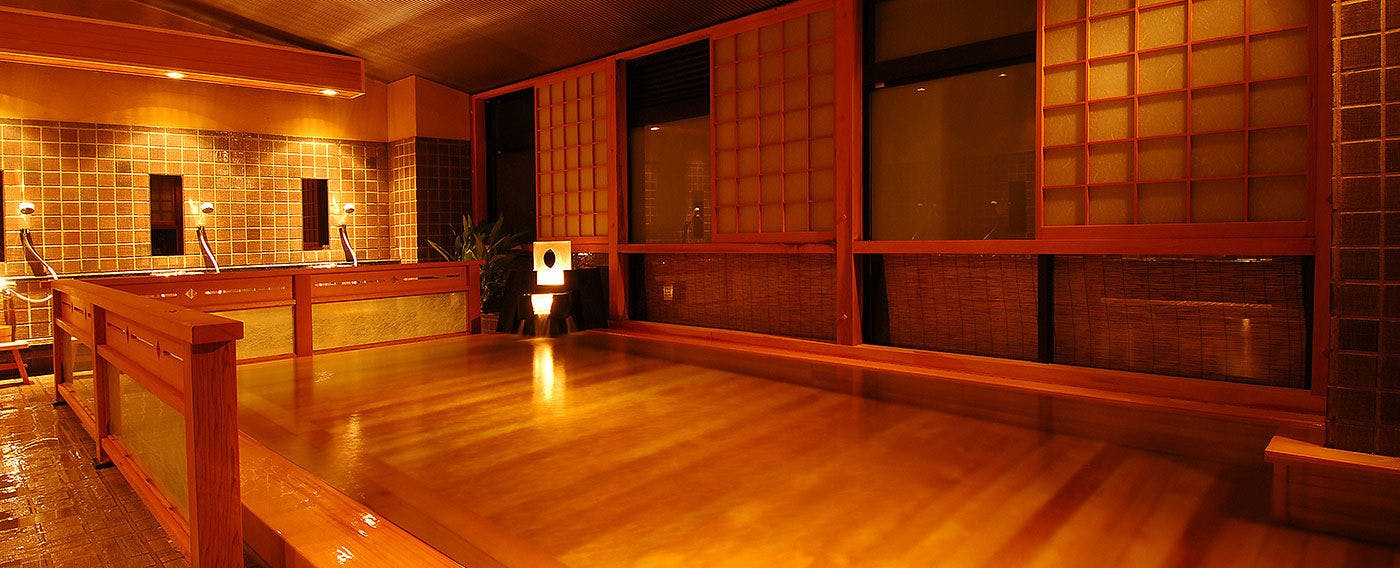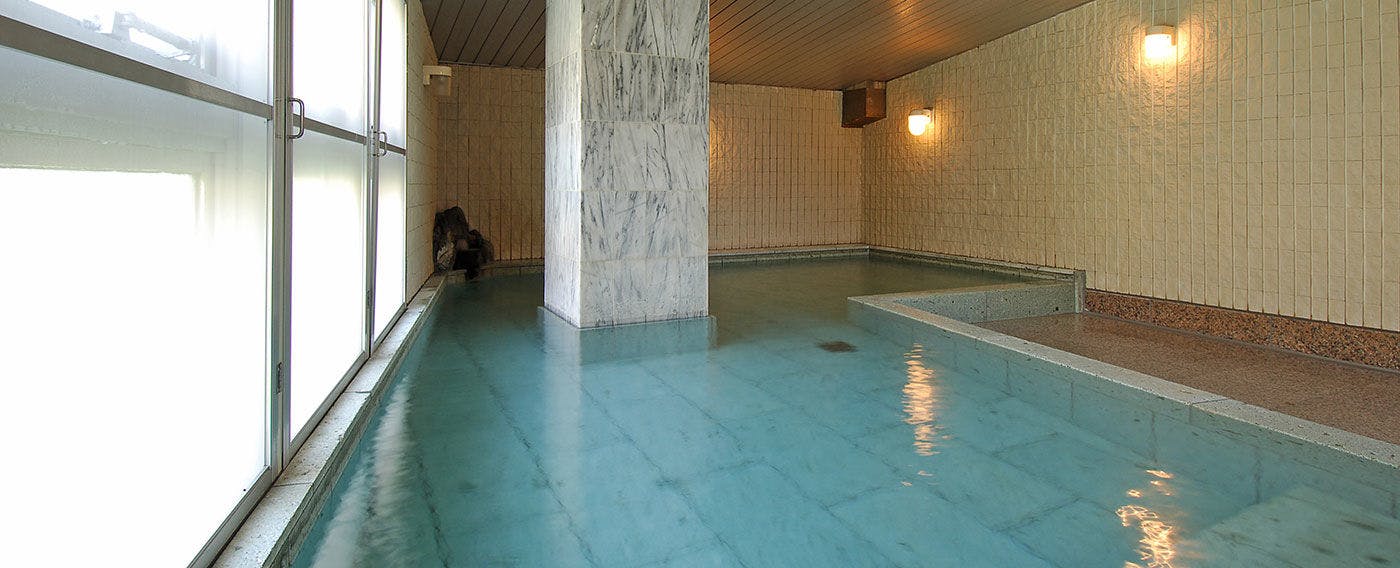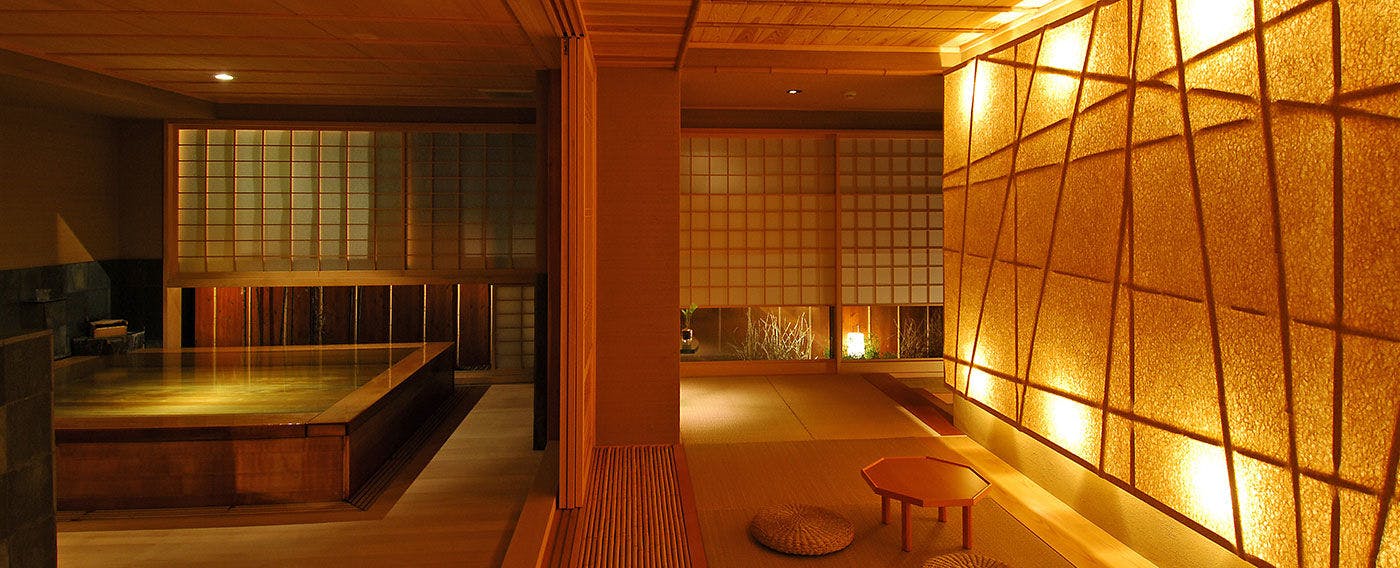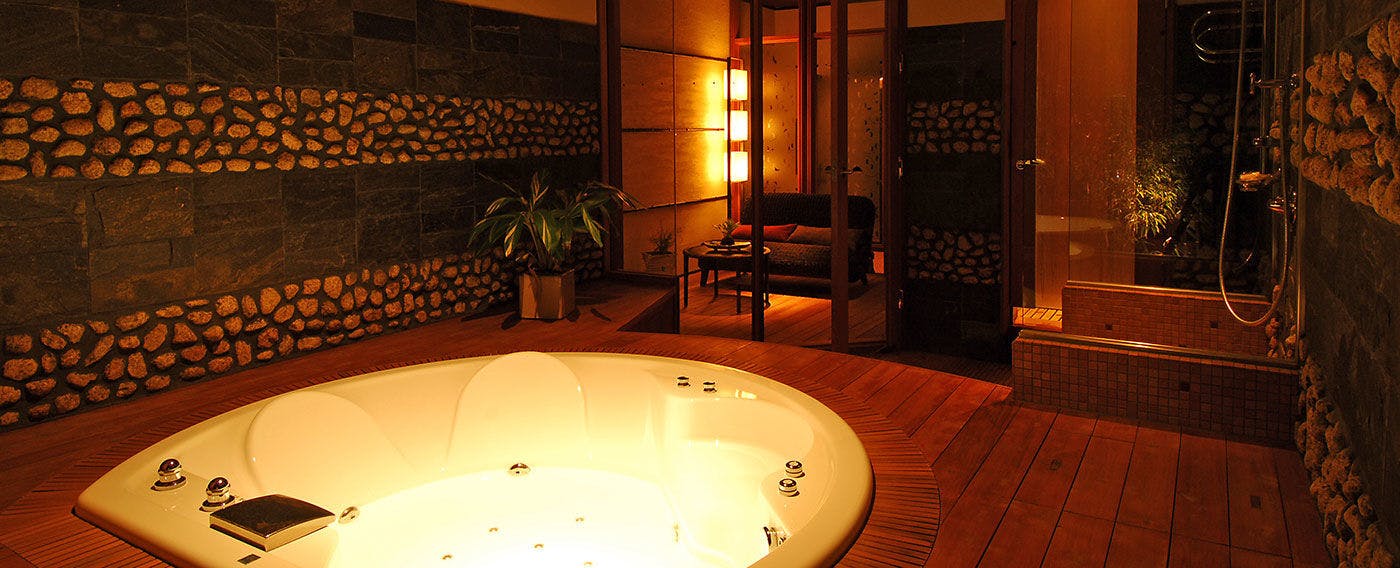 Public and Private Bathes Haniwa Furo
"Ominenuma and Tanigawa," large mural in the hot spring bath is painted by Kiyoshi Yamashita, a Japanese popular painter. "Steam bath" which is transmitted from ancient is available here.
Tamayura no yu (Garden Open-Air Bath)
Tamayura is derived from jewels and the meaning of faint sound of jewel turn to "subtle."
Private bath
To relax sincerely and enjoy the moment to surrender to the nature with large cypress bath, Hina no yu. Fugetsu no yu, including hot spring jacuzzi and steam bath, has an effect on beautiful skin and make the core of the body warm.
Facilities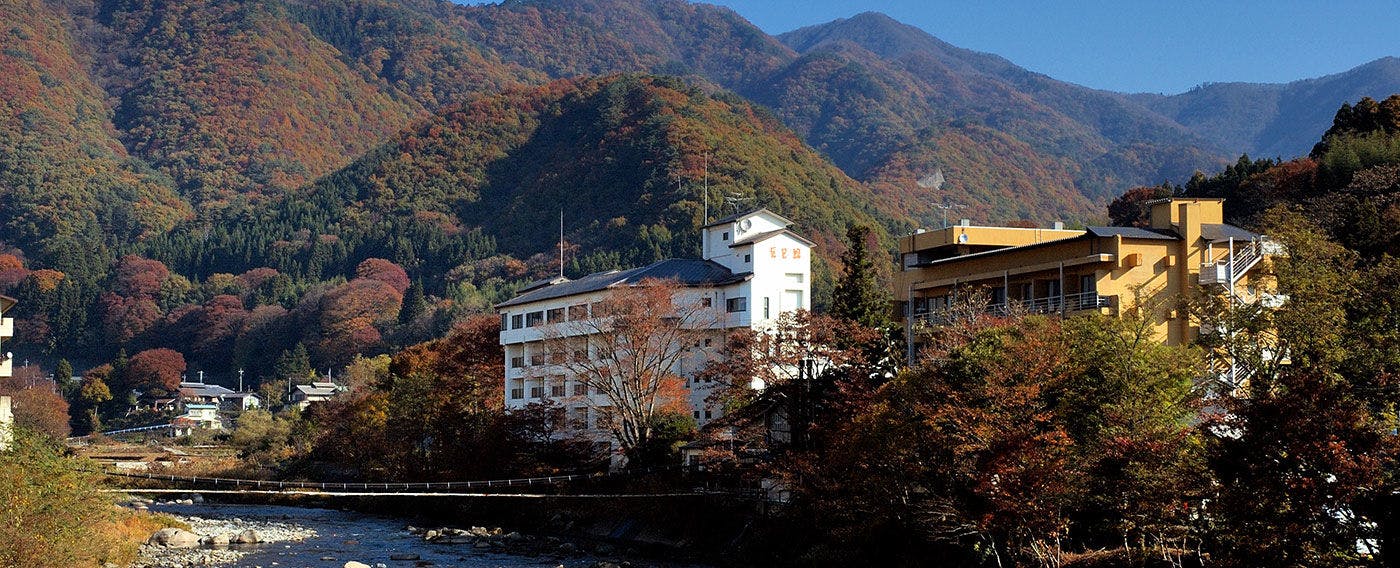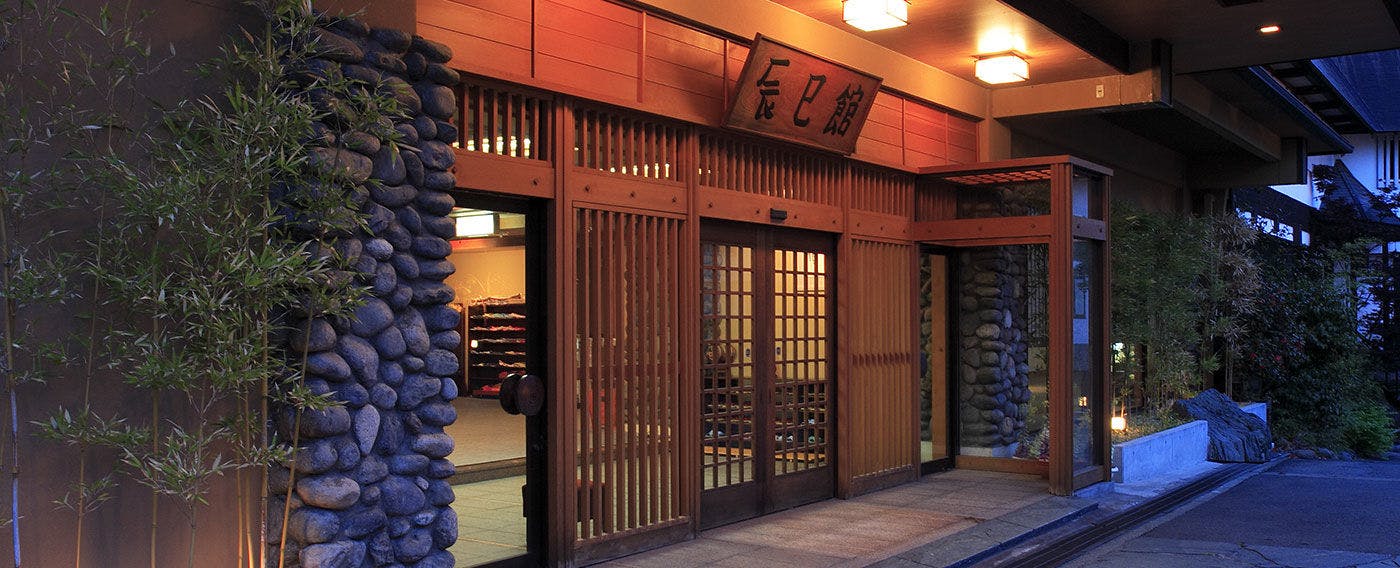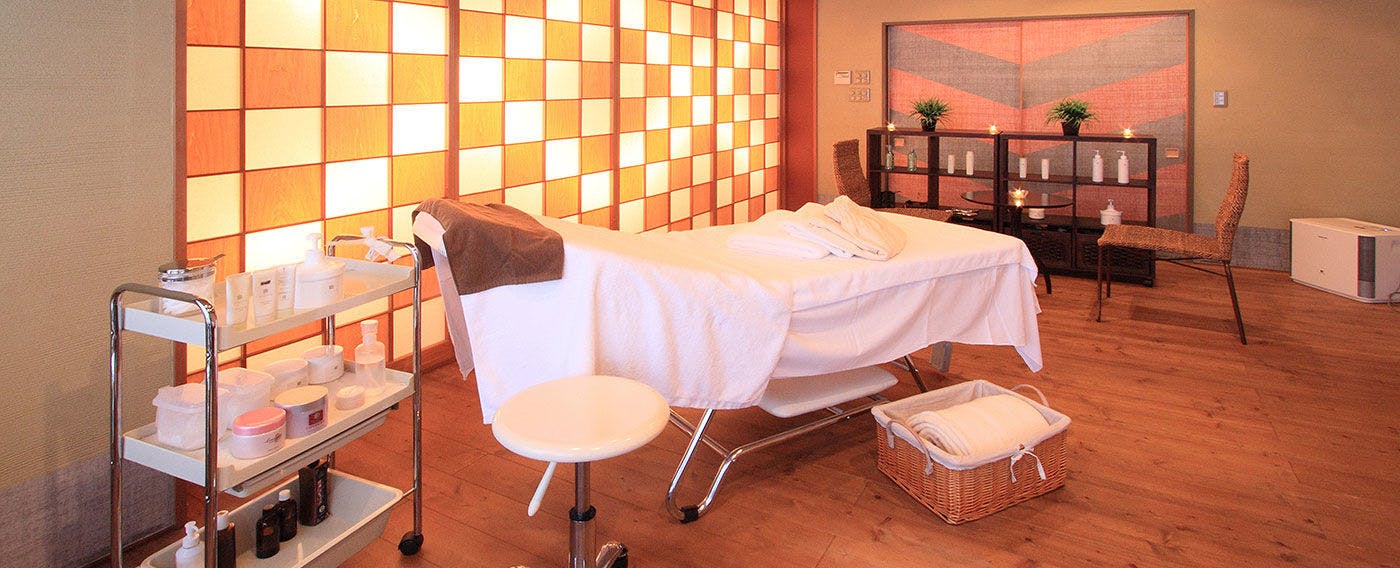 Esthetic Salon, Selene Selene is the goddess of the moon of ancient Greece, and is the symbol of moonlight. There is a story that Selene fell in love with handsome boy Endymion. Since she was afraid that he got old, she made him fall into an eternal slumber to leave the appearance of the boy. From this story, the relationship of "moon and immortality" has been considered from ancient Greece. The name of Tsukiyono Uemaki hot spring, "Tsukiyono" was named by the impressive beautiful and romantic moon since the old Heian period. Please relax at "Selene," as people are healed in the mystical power of the moon.
Access
2052, Kamimoku, Minakamimachi, Tone gun,Gunma,379-1303,JAPAN
By Plane :
From Tokyo to Tottori Airport, 1 hr and 10 min & 1 hr by Airport bus to Miasa Onsen
By Train:
From Osaka to Kurayoshi, 3 hrs/ From Hiroshima via Ehime to Kurayoshi, 3 hrs & 20 min / From Hiroshima via Okayama and Tottori to Kurayoshi, 3 hrs & 40 min.
By Bus
From Osaka City to Kurayoshi, 3 hrs & 40 min / From Hiroshima Bus Center, 3 hrs & 55 min.

Reviews
Four of us stayed, myself, my daughter and my parents. We stayed here for my mother's seventieth birthday celebration. We had a very good time here because not only did we have a memorable photo session with my mother wearing a special purple dress, but also the staff took care of all the details and gave us great hospitality such as in the guest room and dining.) This inn's famous charcoal grilled dinner was a totally different experience than other hotels. My young daughter said it was so delicious. She was so happy with the shaved ice with syrup for the dessert. Also, the hot spring baths were very nice and unique. We enjoyed here a lot. Finally, the staff's hospitality was exceptional they even served us iced water when we were leaving.
+ More
Aug 2016
I stayed here with my family. The hotel's facilities seemed a little bit old, but it had a well-kept and cozy atmosphere. The hot spring were silky and great temperature, I really liked it. Famous Kiyoshi Yamashita's painted bath was great, but I prefer the outdoor hot spring bath with a peaceful atmosphere. For the meals, they provided allergy safe dishes for my child. It was very helpful and also tasty. I would like to stay again in winter time.
+ More
Aug 2016
We stayed here as a group of five, myself, my husband, our daughter, and two grandchildren. Before coming here, we were concerned with the heavy snow on the way, but the kind staff gave us good directions to get there on the phone, so we decided to come. The meal was charcoal grilled, which was so delicious and a great amount. Rice porridge for breakfast was very nice, too. As it was our grand child's birthday, they took photos for us when our grandchild broke open the cooked bream with salt crust. All staff here were very organized and gave us pleasant hospitality, also the hot spring spa was very nice. We made some good memories here.
+ More
Apr 2016
Information
Check-in Time

From 2:00pm to 7:00pm

Check-out Time

Until 10:00am

Tax / Service Charge

N/A

Credit cards accepted at this property

VISA / MASTER / JCB / AMEX / DINERS / DEBIT CARD
Children

All children are welcome.

Pets

Pets are NOT allowed.

Parking

Free of charge for guests;Capacity 60 vehicles;Valet Parking Service Available (free of charge for guests)

Other policies & conditions

N/A