- VAT is included, but bathing tax (around JPY 150 per adult) may NOT be included.
- Price in USD is based on the exchange rate as of today and might be different from that of the booking date.
Foods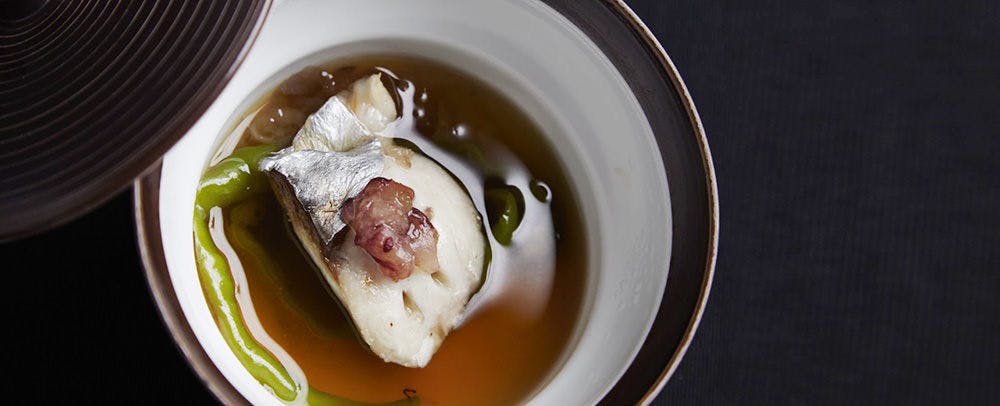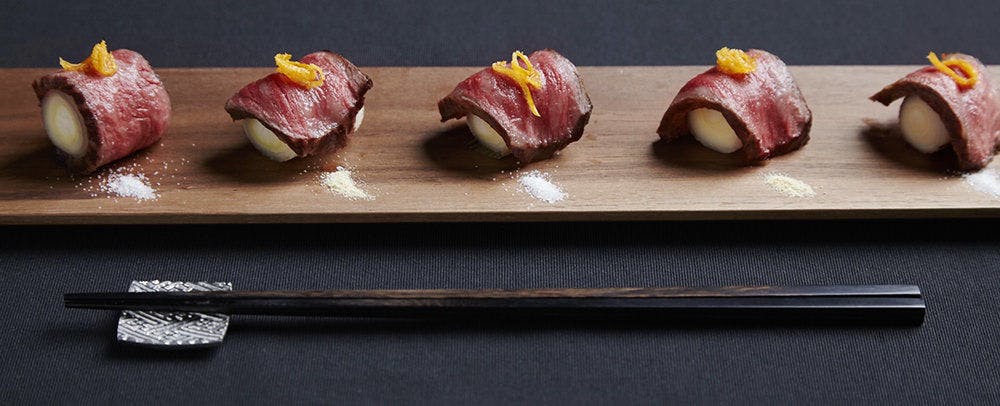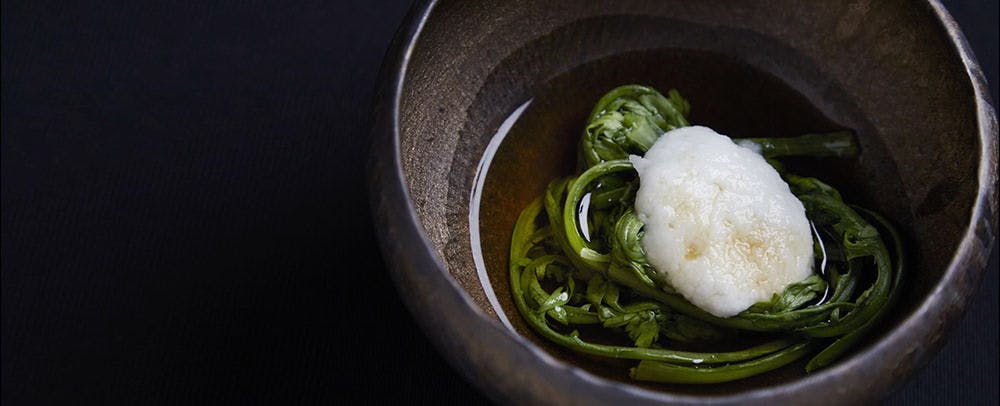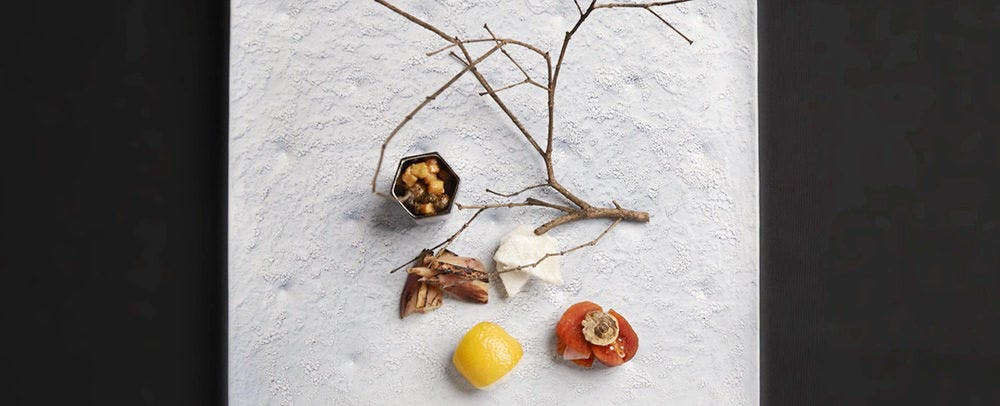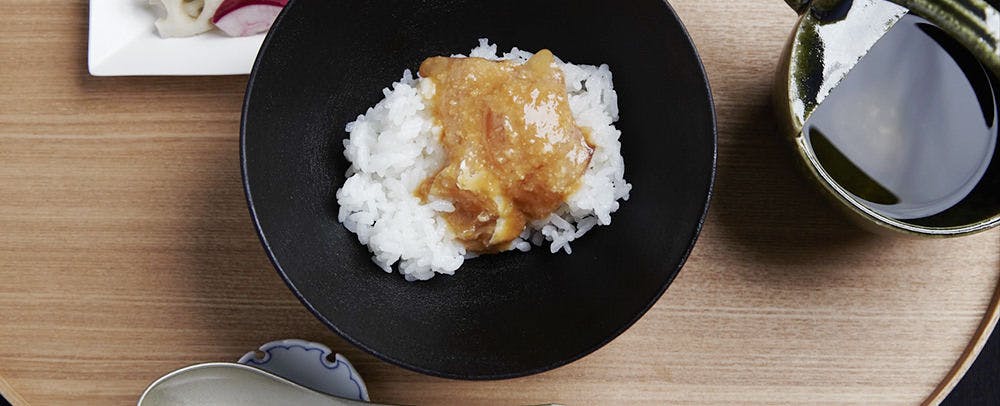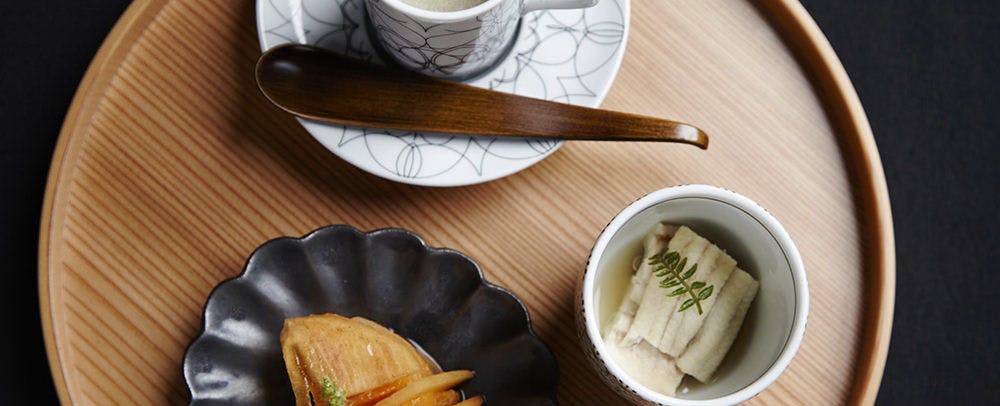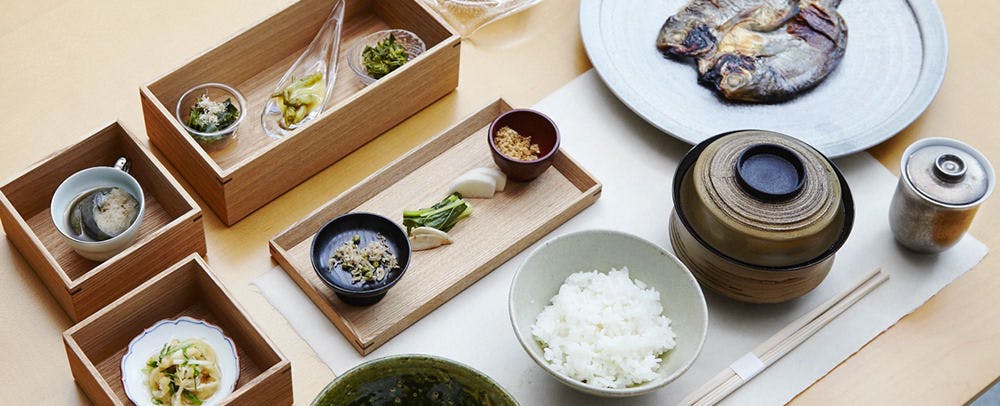 Dining 'Minagi' showcase the seasonal ingredients A new form of the Japanese cuisine is created and offered from our local farms and fisherman. Enjoy the culture and the seasonal ingredients from the region of Seto inland.
Baths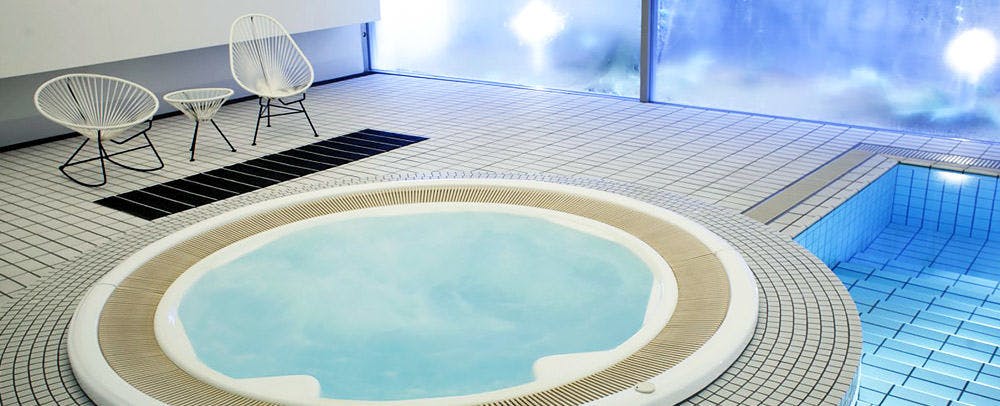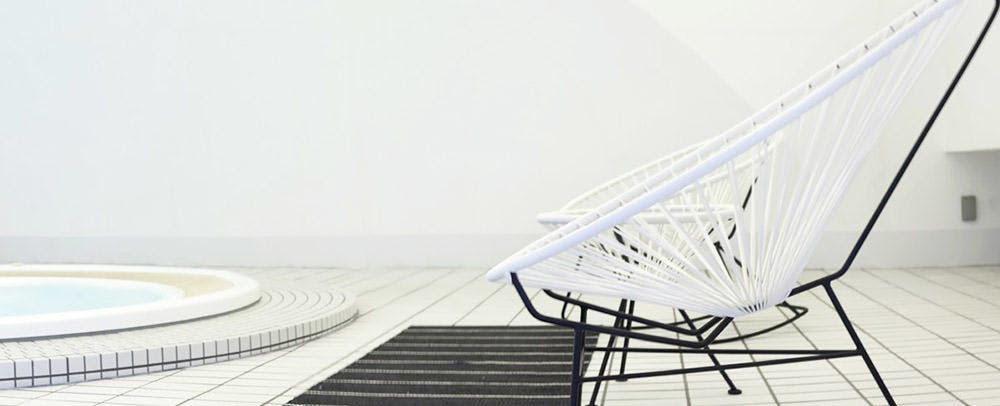 Newly developed bath tubs for enjoy your bath time more! Newly developed full flat bath tub in out "Hot Spring Suite." The space within the open air bath, you can either enjoy a drink, watch TV, or smoke a cigarette. There are 2 types: Hot Spring Suite with Panorama View located on the 3rd and 4th floor, and Hot Spring Suite with Forest View located on the 1st and 2nd floor.
Facilities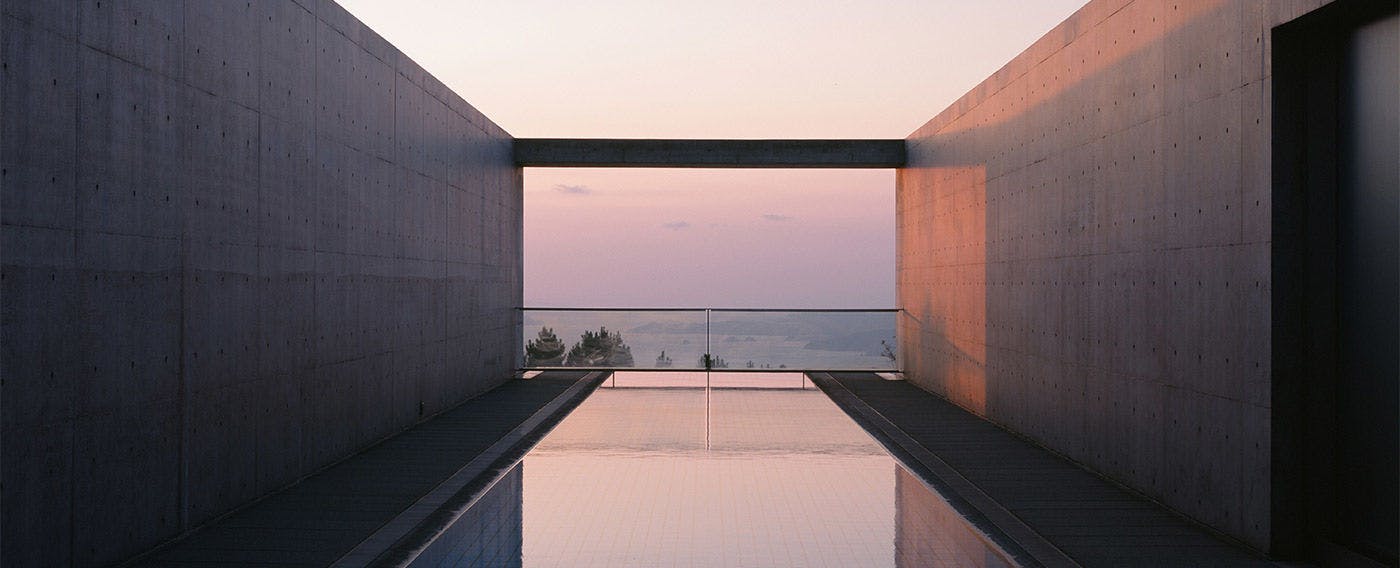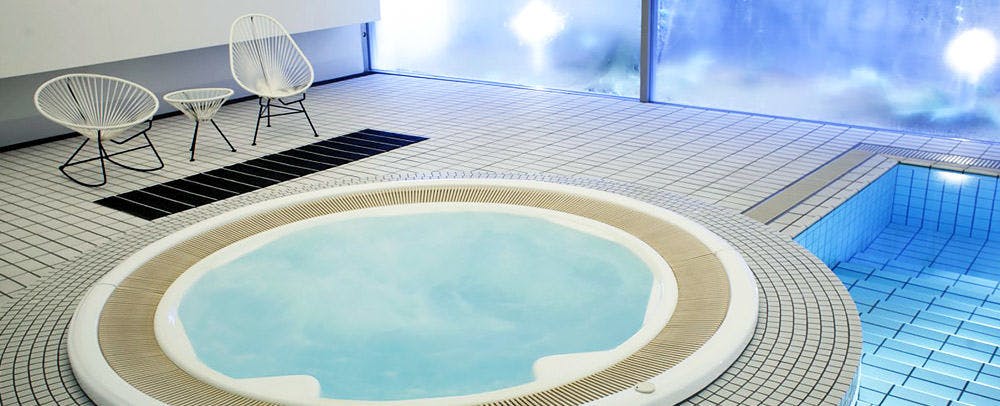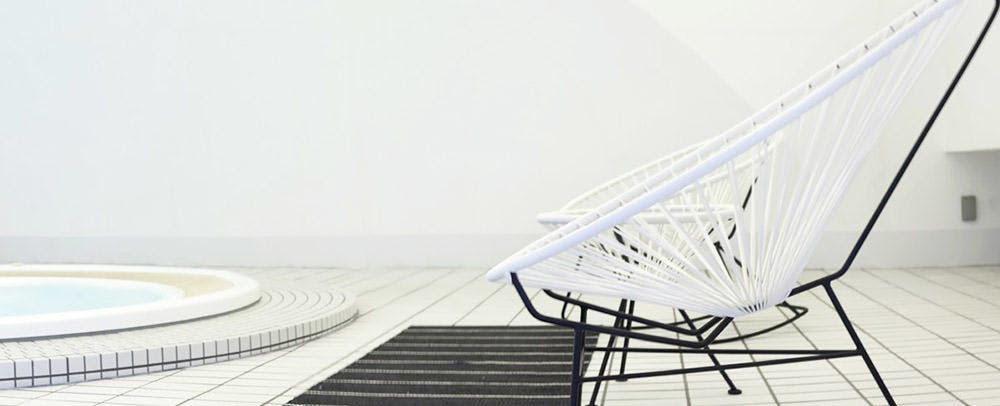 2 Pools, just for customers with only 7 guest rooms Private pool "The Cave" can be reserved for private use. Deck pool "The Blue" reflects off the clear blue sky comparable to the reflection off from the Seto inland sea. "All That Spa" can provide a blissful moment by "all hand treatment" with Seto inland grace beauty and blue ocean view from the wide window of our private spa room.
Access
794-1 Yanaidani-cho, Mtatsuyama-city,Ehime,799-2641,JAPAN
50min from Matsuyama Airport (30km)
35min from JR Matsuyama Station(18km)
30min from Dougo Onsen(15km)
50min from Matsuyama Kanko-port(30km)
40min from Matsuyama IC(25km)
Reviews
This time I wanted to stay at Setouchi Retreat Aonagi. My husband and I flew from Haneda to Matsuyama Airport to visit Ehime for the first time. Even though I'm not knowledgeable about architecture, the place is often featured in magazines, and I was impressed with Tadao Ando's wonderful design. Incidentally, all the staffers are very friendly, and with Manager, Mr. Yoshida, as its head, a message is shared with the rest, which made us feel the unity of the workplace. In addition, meals were excellent and varied, with every dish delicate and delicious. We stayed in a hanroten (semi-open-air) suite, and everything from the temperature of the onsen to twilight was truly amazing! As the price was high, it's difficult for us to frequent, but we left with the impression that this was a wonderful hotel worth visiting precisely because of this, aptly named "retreat." We appreciate their hospitality. Thank you very much.
+ More
May 2016
I had a healing experience while admiring Tadao Ando's attention to details in a simple yet sophisticated building. Additionally, all the staffs were very good to us, and they kindly sent us something my wife had left, with the shipping cost paid by the hotel. I hope to go back there if I get another chance.
+ More
May 2016
As first-time guests, we stayed in a spacious room in a "one-floor/one-room" style with its own onsen and delicious Japanese meals for breakfast and dinner. It was a wonderful place. The staff was very kind and took good care of us. However, as it was recently opened, there are apparently things they were not yet familiar with. Even though the day we stayed there was a bit hot for that time of the year, the room was not air conditioned as it was managed centrally, so we had to open the large window open and lower the roll curtains. Also, we noticed there were a lot of bugs more than we expected. Even so, we felt the enthusiasm of the staffers trying to improve the place, and I thought it had great potential to be a better resort for adults in the future.
+ More
Mar. 2016
Most suitable for architecture fans. As for service and food, there is room for improvement. They served dinner with a halting explanation, with a horrible timing. There was not even a menu for breakfast. As they failed to explain what would be served next, we stopped eating halfway. While they didn't have many guests, why is it that we couldn't find any staffer around? Additionally, they need to do something fast about air conditioning and bugs, which will increase soon. As the room was still not air conditioned, I had the window open, but bugs kept coming in. I hope to see improvements if I have another opportunity to visit there.
+ More
Mar. 2016
Even though I was worried as there were not reviews yet, but it was a good choice. As it was a former art museum designed by Tadao Ando, I enjoyed my extraordinary stay thanks to the simple yet dynamic architecture. Meals were served on elaborate dishes, but as they were based on Kyoto cuisine, I was able to savor it until the end. A lot of ingredients with strong spring fragrances, such as seri (Japanese parsley), fatsia sprouts, and butterbur sprout, were found in the food, which I personally love. The butterbur sprout ice cream was so full of butter sprouts that it was challenging to eat. It was great that I was able to stay long in the rotenhanburo (semi-open-air bath). I was able to view Setonaikai and sunset as I stayed on the top floor. As it's surrounded by the golf field, you can enjoy your holidays at this hotel on the mountain while relaxing and doing nothing.
+ More
Mar. 2016
Information
Check-in Time

From 3:00pm to 8:00pm

Check-out Time

Until 11:00am

Tax / Service Charge

We charge spa taxes of 150yen per person.

Credit cards accepted at this property

VISA / MASTER / JCB / AMEX / DINERS
Children

Children(under 12 yrs old) cannot be accommodated at the hotel.

Pets

Pets are not allowed.

Parking

Free parking available for 7 cars.

Other policies & conditions

Complimentary hotel pickup and drop-off service is available. There are three specific pickup locations to the hotel and time listed below: Matsuyama Airport (Main arrival terminal entrance)- 14:40, JR Matsuyama Station (Left hand side of the main exit of station) - 15:00, Dougo Onsen Station (taxi pickup terminal) - 15:20. The time mentioned might be delayed due to traffic condition. Departure from the hotel leaves at 11:30.Please request at least 3 days prior to the check-in date.