Sasayama Castle Town Hotel NIPPONIA
The entirety of the castle town is like a hotel that's continued on from the Edo era", a first of its kind style of tourism in Japan.It's a new kind of lodging facility featuring five lodging sites that comprise a single hotel dotted around the Sasayama castle, a place that is designated as a national historic site. All guestrooms have their own unique feeling, like a peaceful separate dwelling or a 'kura' style building amongst others, there aren't any two rooms that are alike. It's truly fascinating to discover a new experience with every journey. From luxurious food ingredients sourced locally from Sasayama starting with matsutake mushrooms and Tajima beef, to enjoying authentic French cuisine crafted by a renowned chef having a history of winning multiple awards, it is yet another enjoyable aspect of traveling. Intimately experience the culture and history of Sasayama. With an unforgettable luxurious experience away from day to day life, your stay is sure to be special.
- VAT is included, but bathing tax (around JPY 150 per adult) may NOT be included.
- Price in USD is based on the exchange rate as of today and might be different from that of the booking date.
Foods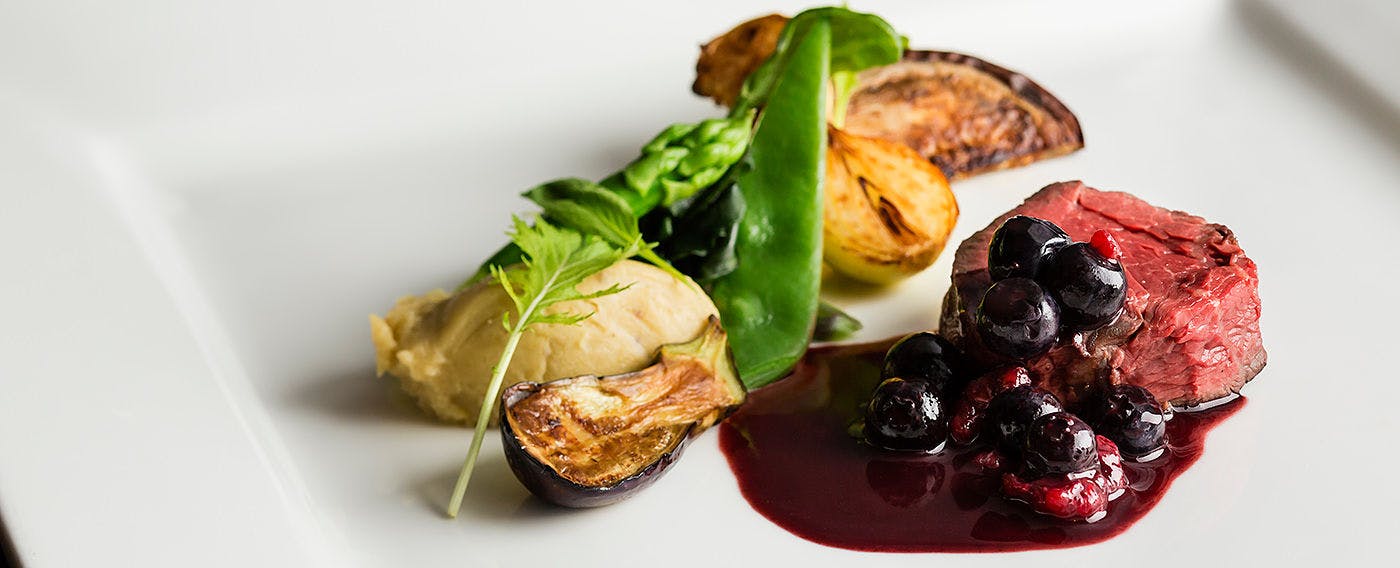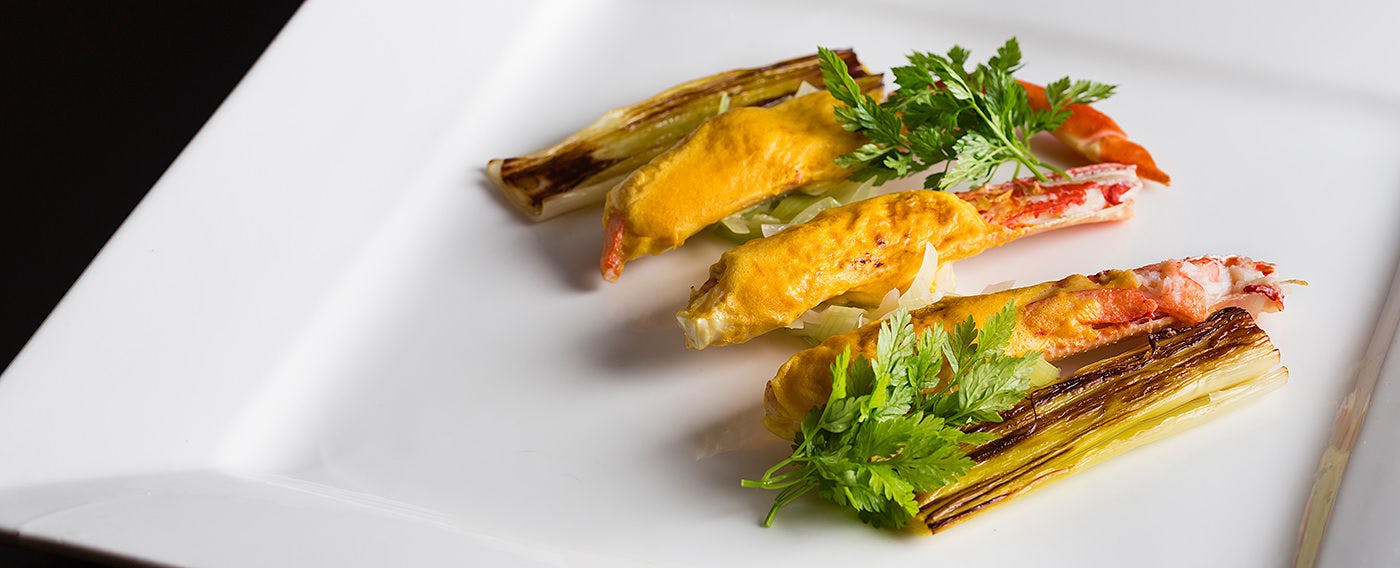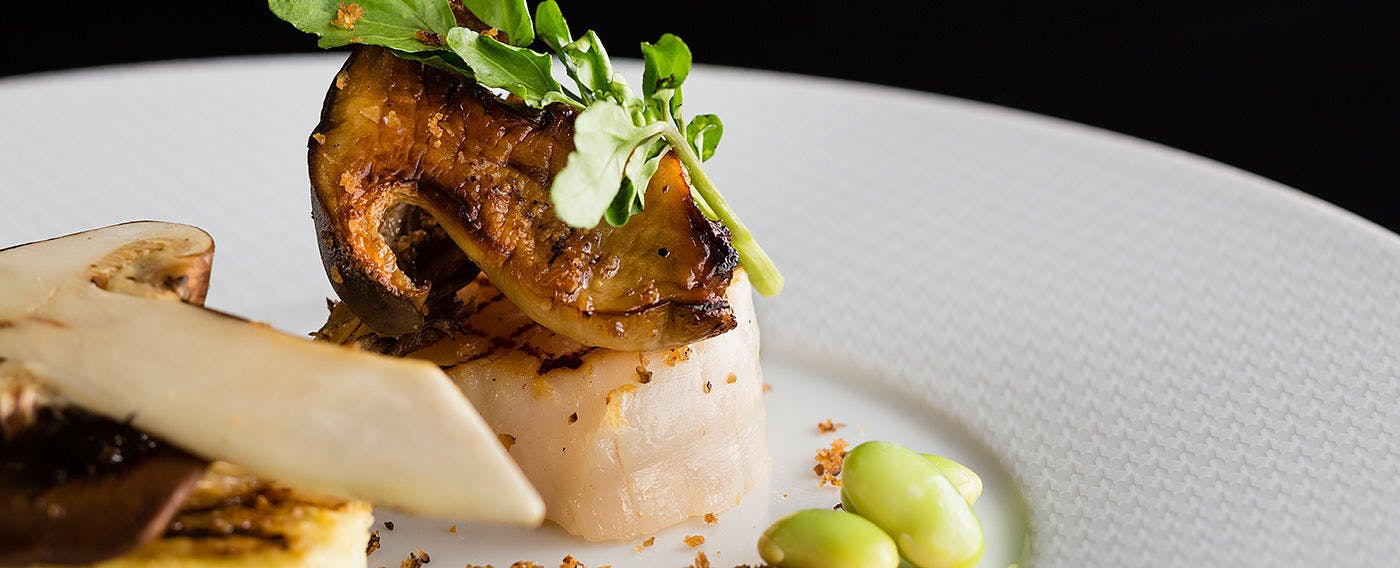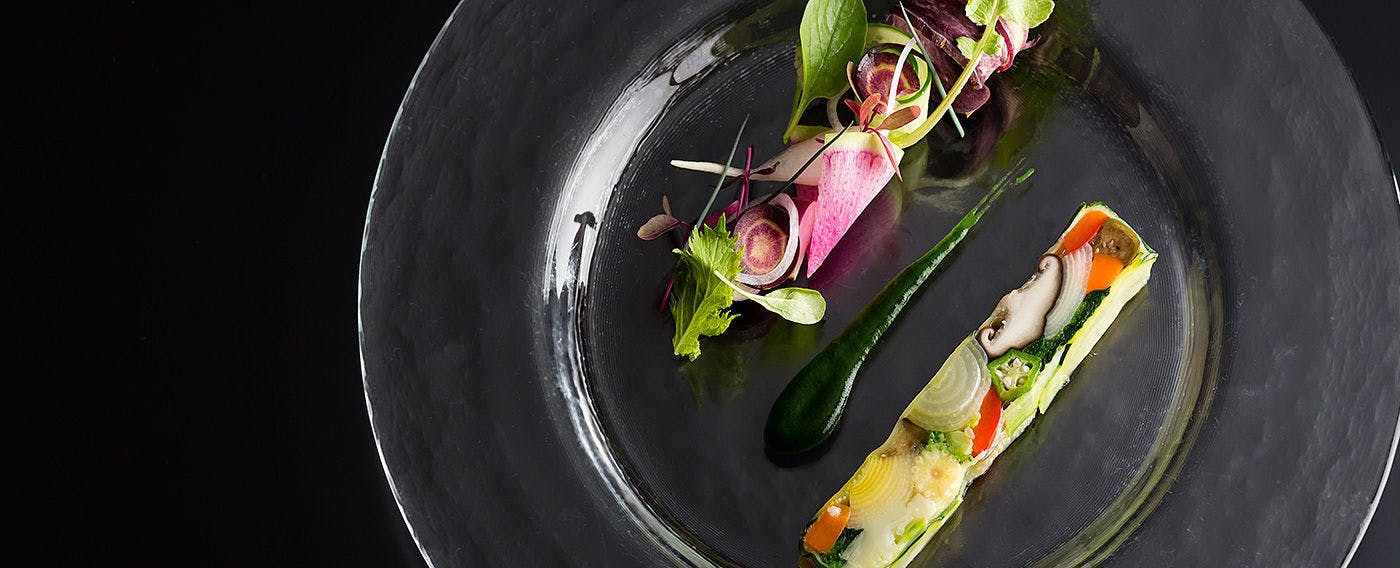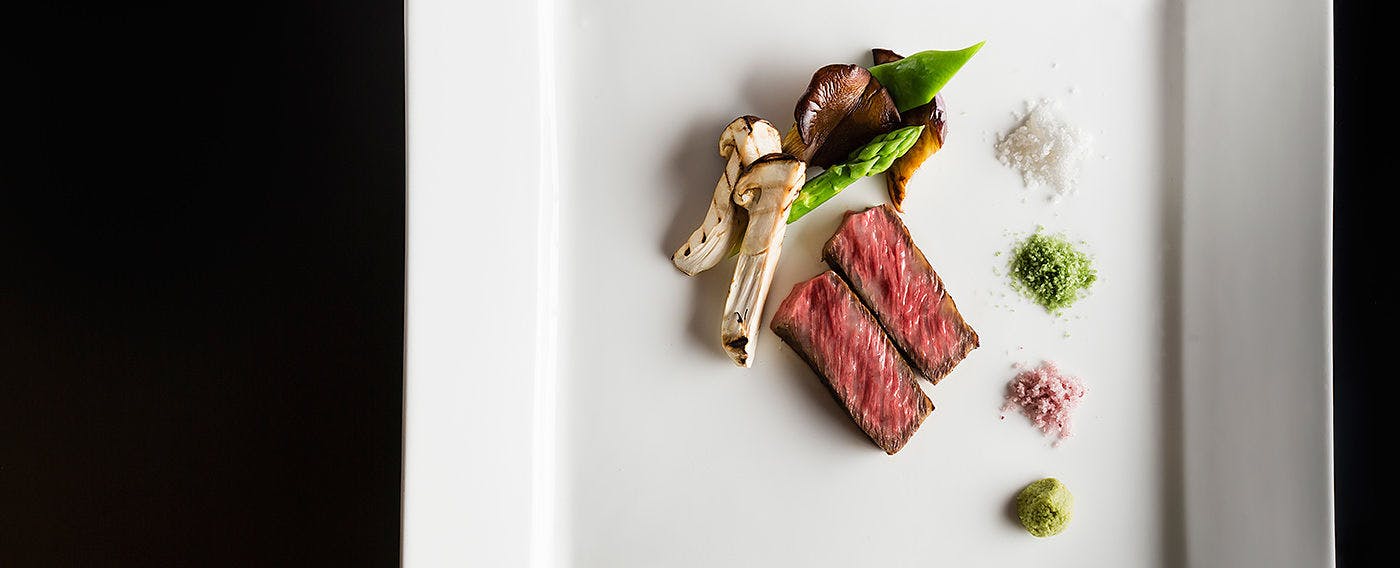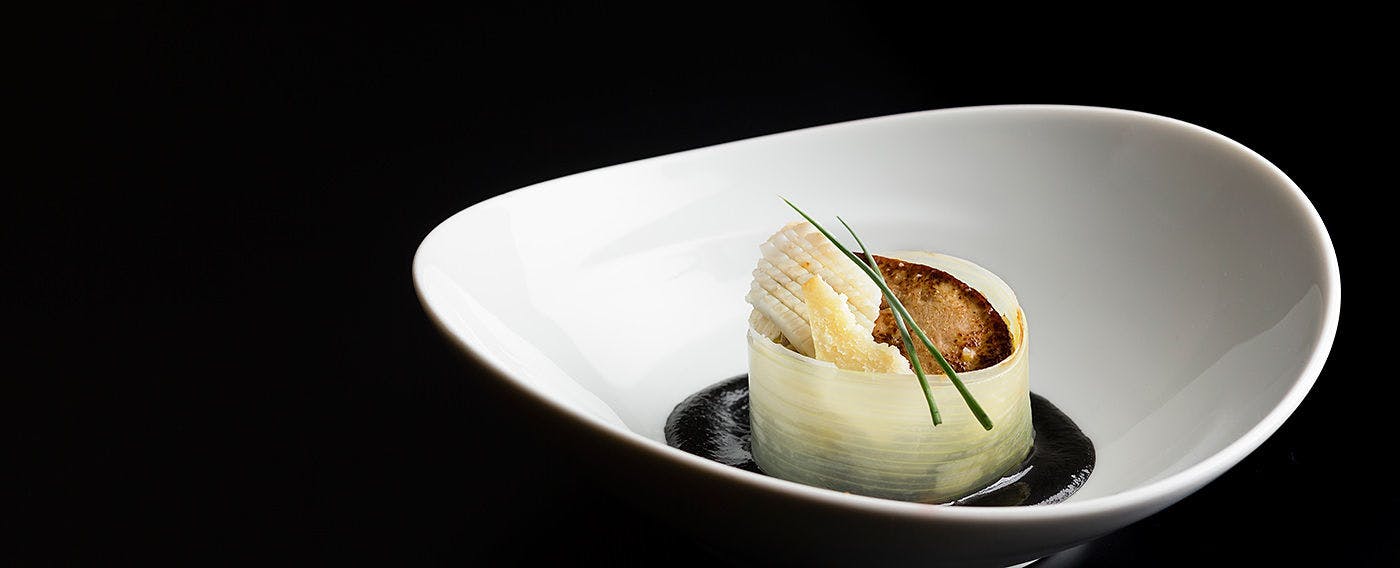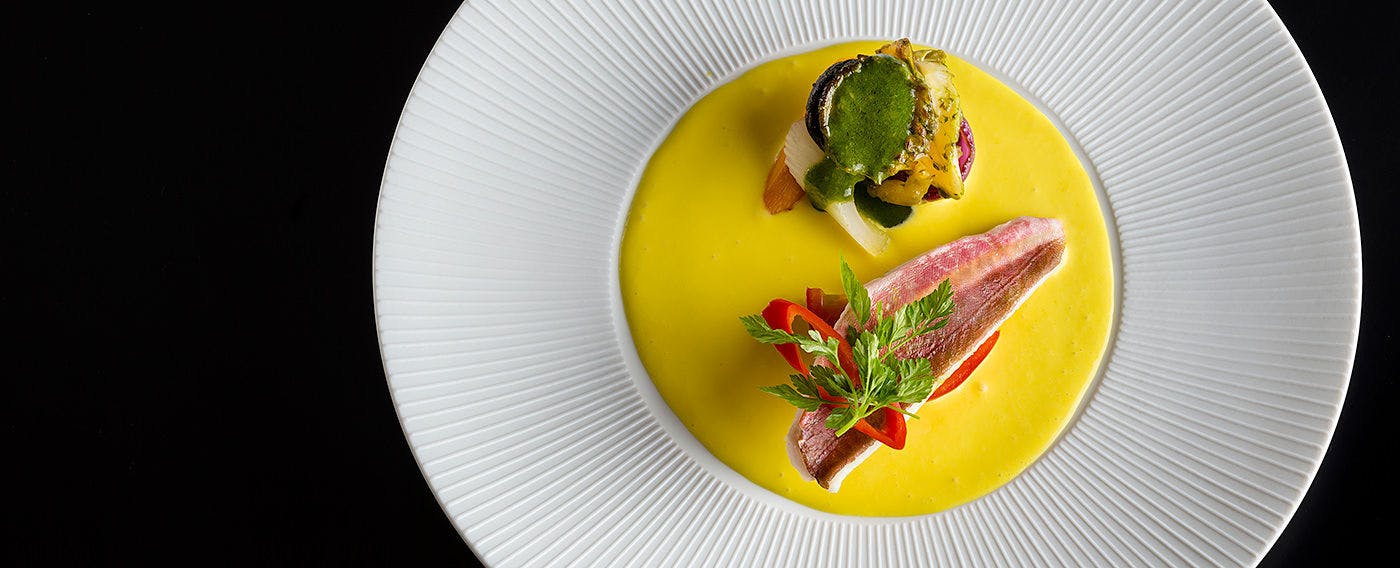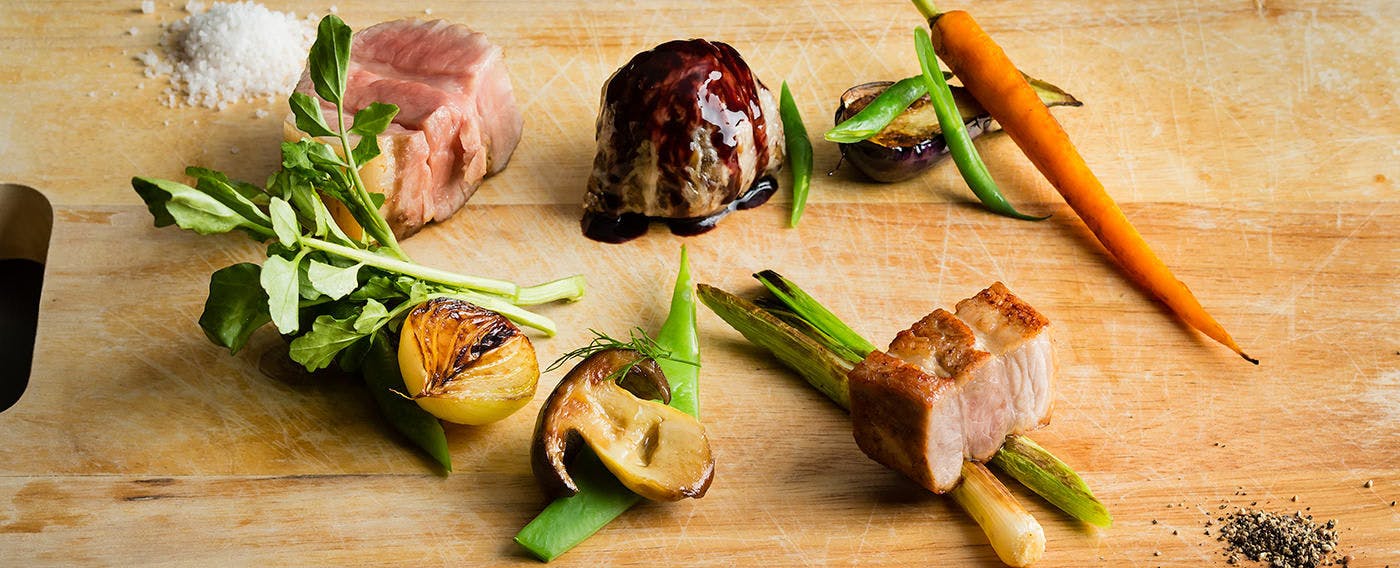 Feast on the natural bounties of Sasayama with authentic French cuisine crafted with local produce. Authentic French 'Terroir et Nature' prepared with ingredients from Tanba Sasayama can be enjoyed at the refined and calm dining place. Made by abundantly using ingredients overflowing with the energy of nature and crafted by a Kansai French cuisine maestro with a history of winning multiple awards, Mr Shu Ishii presents gentle taste served on each platter. Experiencing the grace of old traditional homes made over a century ago, enjoy a time of pure luxury that satisfies all your five senses and your heart.

Sasayama's plentiful local brand ingredients, wooing gourmets from all over.
Since olden times, Tanba Sasayama has been virtually a treasure trove of brand ingredients and renowned specialty items all throughout Japan. In addition to the 'Tajima beef' with its fine quality meat, which is considered the root of the Kobe and Omi beef, or the famous 'Tanbano Kuromame' black-beans, from fall to winter you can relish the rich flavours and aroma of 'Tanbaguri' and the 'Tanba matsutake' mushrooms. You can fully enjoy the natural taste and flavour of the pure local ingredients, 'inoshishi' boar and 'shika' venison bred in the rich nature of the mountainside. Enjoy the spirit of the season with cuisines made full of vegetables, like the 'Gargouille', 'Gibier' and the Tanba beef steak amongst others. (There could be times when the arrival of requisite ingredients is not possible due to weather conditions, thus to provide you with the most enjoyable experience for eating locally grown seasonal ingredients, the chef will prepare a special dish that you can only enjoy here, made with each ingredient chosen thoughtfully.)

Manager of Cooking, Grand Chef: Shu Ishii
After actively practicing at Switzerland's Grand Maison restaurant, Mr Shu Ishii returned to Japan and opened the 'La Pierre Zipang' in Motomachi, Kobe; named number-one in the Kobe area for four consecutive years by the Zagat survey, second in line to the Michelin guide for restaurants. He is a maestro that was given the honorary title of 'Disciples Auguste Escoffier', a prestige presented to outstanding chefs. Ishii is a leader in the world of French cuisine driving forward the generation of Kansai-French. With untiring passion, exceptional skill and a career that spans more than 35 years, he brings you a most variegated menu featuring dishes that utilise the season's best local ingredients.

He is a chef that knows and understands the seasonal ingredients from, not only Japan, but all around the world. With french craftsmanship and a sensitivity to the delicate sense of taste of the Japanese people, we want you to "experience the wind, the earth and the food ingredients together, with all your five senses". Such is the cuisine produced at Nipponia and nowhere else.

Restaurant
To enjoy all locally crafted and sourced French cuisine, what better than the mansion dining which was built over a century ago, acknowledged by the first edition 'Keikan Jūyō Kenzōbutsu' (Structures of Scenic Importance). Displaying details that exemplify the beauty of Japan, the place is perfect to leisurely let time pass by at a relaxed pace away from day to day life.

In order to provide the best local food culture experience, the food served at the lodging site and at the restaurant is prepared with a focus on utilising the best and sustainably grown local produce. Please enjoy the amazing dishes each made like a work of art using French cooking techniques that bring out the best flavours of each ingredient.
Baths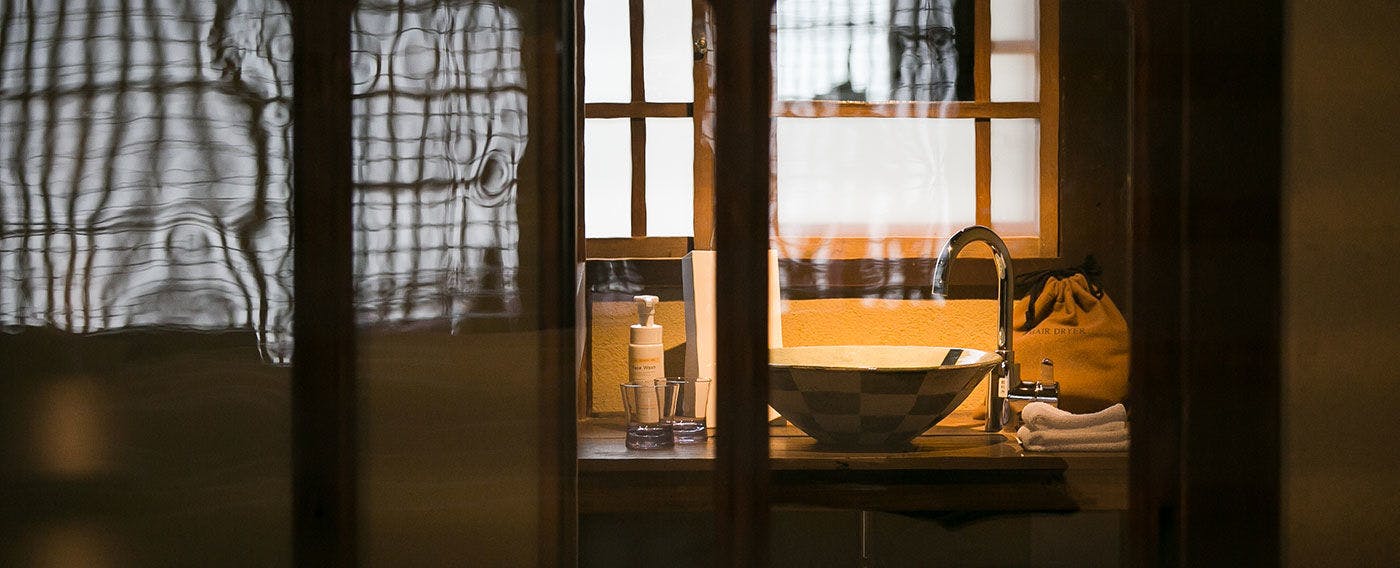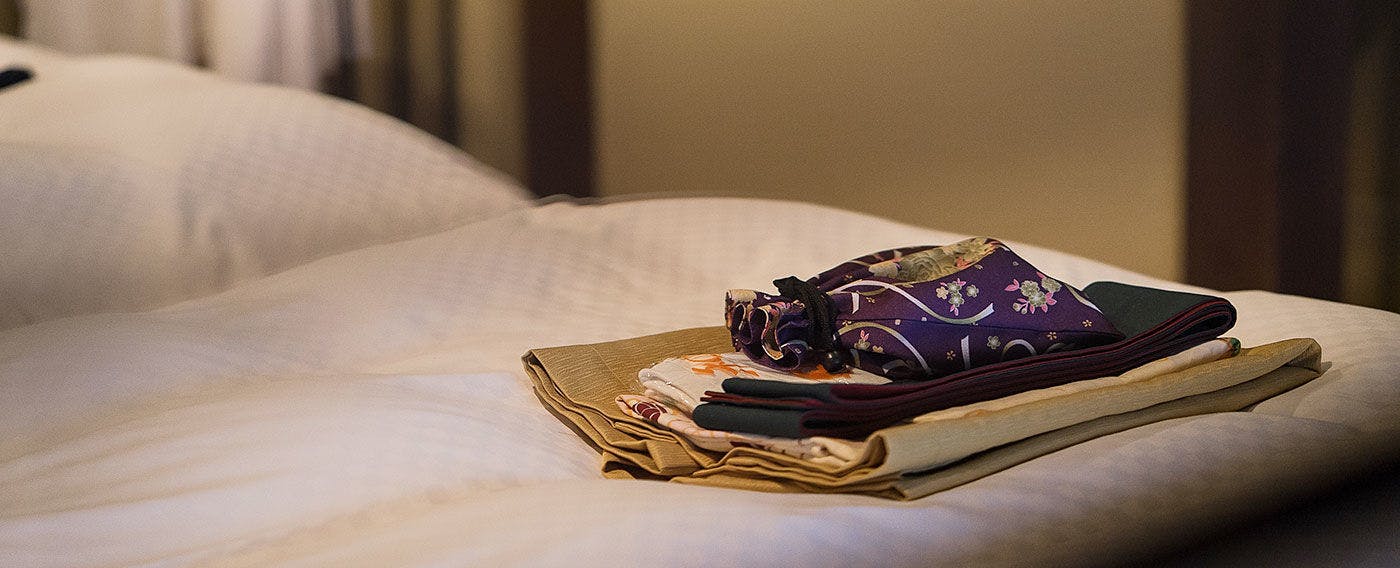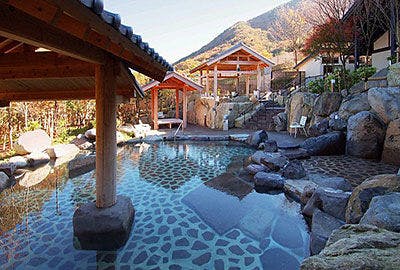 The original art-like architectural and design techniques in each mansion are preserved to this day, while the baths and wet areas are all equipped with completely modern facilities for maximum ease of use. At the wash basin, you will find high-quality traditional handicraft items including Tanba-Tachikui ware and amenities from the organic Laquanwa series that is gentle to the skin. After your bath, just relax and spend some luxurious time in your colourful yukata.

Konda Yakushi Onsen - Nukumorino Sato
Located just 30 mins by road from the hotel, the place is a natural onsen spot that is perfect for leisurely walking and shopping.
It's an excellent hot spring with great water quantity, quality and warmth. The bathtubs, the open-air bath, the flooring as well as the Tambayaki-buro are made of Tamba ware, a style recognised as one of the 'Six Ancient Kilns' of Japan. There are also two large shared baths made with Tamba-ishi stones, that are a specialty of the Tamba region.
Apart from the natural hot-springs at the facility, there is the Furusato park and agricultural produce straight-from-the-farm market. You can experience being close to nature at this place embraced by greenery on all sides.
Facilities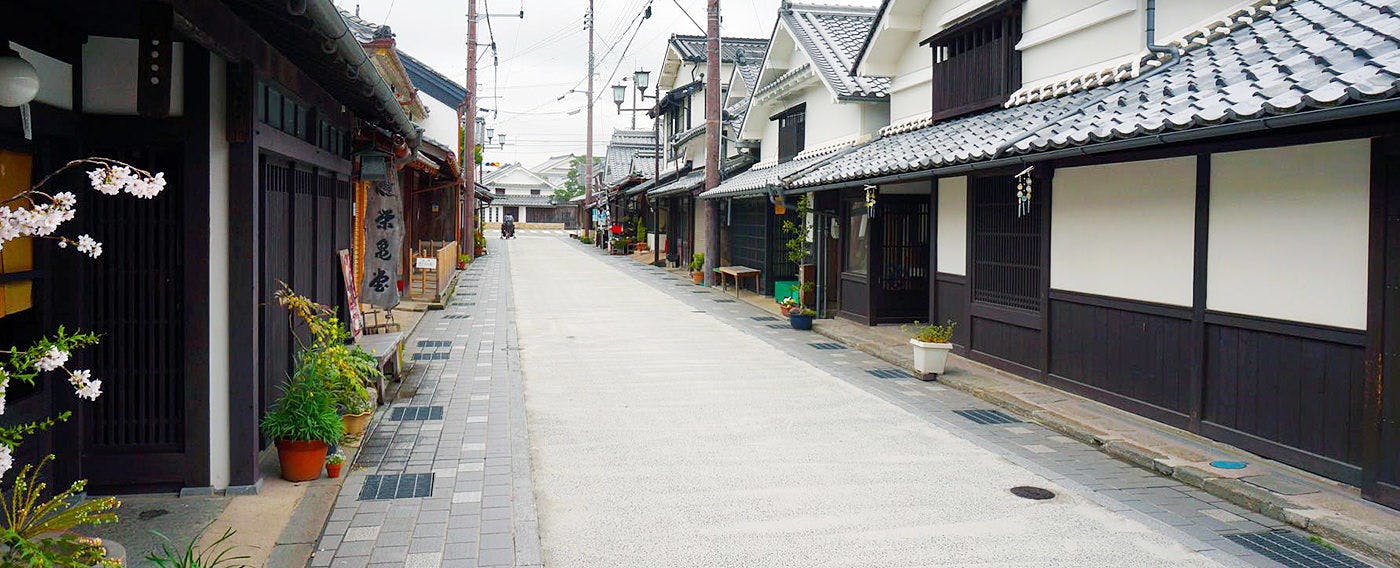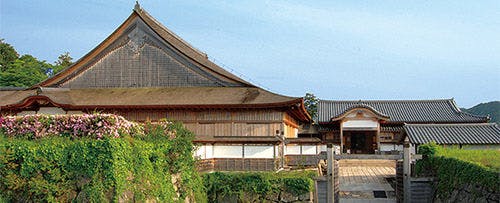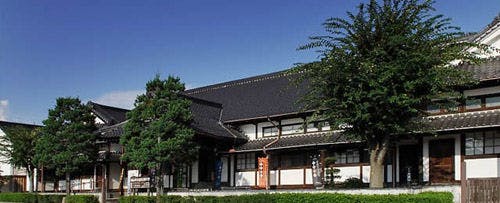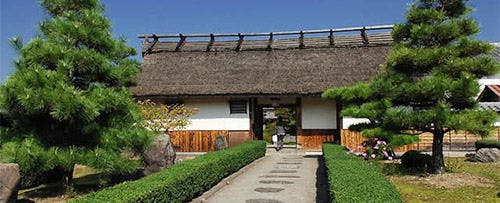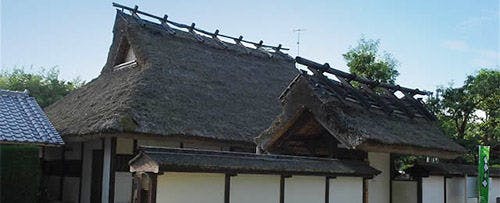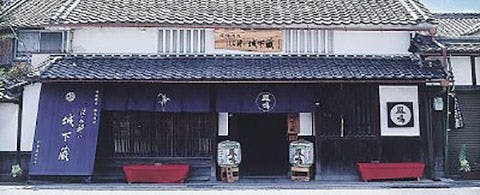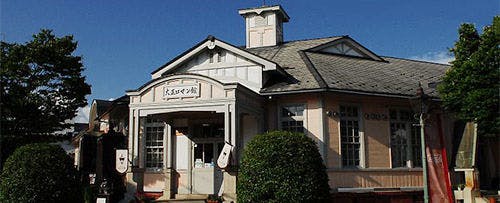 Jōkamachi: Castle Town
There are countless tourist attractions and events according to the time of the year at Sasayama's Jōkamachi. You can experience a new facade of Sasayama in each and every one of the four seasons, changing with the passage of time.

Sasayama Jōkamachi: Tourist Entry Tickets Common for Four Sites.
(Including: The Museum of History, The Samurai Residence Anma Family Museum, The Aoyama Heritage Village and The Sasayama Castle Grand Hall) The passes will be given as presents to all guests who come for a stay.

Inheriting & Preserving the Historic Architectural Style, a Resort That Travels Through Space & Time
The renovation concept of Nipponia is to bring back the impression and aura of the building to the time that it was most brilliant in. It's a style of design that brings together contemporary ease of use and comfort with the artistic architecture that each mansion originally inherited by reinvigorating the beauty of traditional Japanese architecture of the time and creating a new attractive place of such high quality that such a place cannot be found anywhere else. The mansions that originally belonged to distinguished families feature 'kura' style or the 'hanare' style rooms that each have their own unique atmosphere and feel. There are no two rooms alike. It's a pleasure to discover a new experience with every visit.
/> Blend Into the Lifestyle of the 400 Year Old Historic Castle Town
You can grasp the whole of the Jōkamachi, where countless historic landmarks and cultural properties remain even today, right from the hotel's premises. The reception and the restaurant are located in the 'Onae' building. Once your check-in at the Onae building is completed you can feel the spirit of the old castle town as you pass by the local cafes, grocery stores and many long-established Japanese confectionery stores on your way towards your lodging site. (Conveyance service to the accommodation site is also available.) It's a new yet nostalgic way to enjoy your 'stay at the castle town', one that cannot be found in any big-city luxury hotel.
Access
25 Nishimachi Sasayama,Hyogo,669-2342,JAPAN
By Train:
Take the Fukuchiyama Line from JR 'Osaka' station and get off at 'Sasayamaguchi Station' (around 65 mins.)
The free pick-up service (requires reservation) from 'Sasayamaguchi Station' takes around 10 mins.
By Bus
Take the Shinki Bus from 'Sasayamaguchi Station' headed for 'Sasayama Eigyōjosho'
Get off at 'Seigan-ji (Sasayama Honmachi)' then walk for about 1 min.

By Road:
[From Kobe Side] (About 60 mins from Kobe city)
Maizuru-Wakasa Expressway Tannan 'Sasayamaguchi' I.C., to Sasayama City

[From Osaka Side] (About 60 mins from Osaka city)
Chūgoku Expressway, Maizuru-Wakasa Expressway Tannan 'Sasayamaguchi' I.C., towards Sasayama City

[From Kyoto Side] (About 90 mins from Kyoto city)
Kyoto-Jukan Expressway 'Kameoka' I.C., to National Route 372, to Sasayama City

While setting your car navigation system, for the Onae building (reception) please enter '25 Nishimachi, Sasayama-shi, Hyōgo-ken' or 'Seiganji'.
You will be guided to the Nishimachi municipal parking lot. You will be handed the parking pass at the reception building, 'Onae'.

Reviews
I had a real nice relaxing time and am very satisfied. It wasn't just the rooms on the first floor, there were also rooms on the second floor. It was like a hidden home and my wife was also impressed. It was worth the time it took us to get here from the Kantō region. Even the meals, prepared mainly using locally grown ingredients, made for a delicious experience.
+ More
2017/11/01
Thanks to the polite conduct and hospitality of all the staff, we had a great trip. Thank you so very much. Even the room had mood in the atmosphere that was nice and cozy, I was quite impressed. I understand that they wouldn't have any TVs, but it could also be nice if they had some songs (BGM) playing. I'd like to come back again for a visit sometime.
+ More
2017/11/01
Good Points: Honestly, instead of going for the so-called 'Japanese-modern' style, the renovation only brings in fittings and woodwork where necessary while preserving the feel of the original building as much as possible. It really was quite an impressive inspirational style that I got to learn from. The amount and taste of the food were also perfect. Bad Points: Perhaps it's not used very often but, the inside of the showcase cupboard was pretty dirty, and that kept bugging me. We received a ticket for the 'Nukimorino Yu', but it's located 30 mins away by car from the place. Since the bath's reception only accepts guests until 21:30, I would have wanted them to explain to us in advance that it is likely for us to miss the last reception time depending on the dinner time slot (having gone for dinner at 19:30 it simply wasn't possible for us to make it in time).
+ More
2017/11/01
It was an interesting facility. Still, there were many delicious things there. It's quite interesting that they want to keep the old feeling of the place alive, but to have the reception in the hallway didn't seem to be very stable. Thing is, I had surely secured the lock on the toilet's door, but it got opened. It was quite unfortunate. The information at the time of check-in seemed like it came off a bit strong from the hotel's side. It's not like the person in charge were bad in conduct or anything, rather they were just trying too hard. It just felt that the customers' feelings got left unnoticed. There were quite a lot of shops to choose for lunch, but most were retail stores, and places where you could eat quietly were few and far between. The explanation didn't quite suffice for a first timer like me, and I felt like I couldn't understand how to move around the town. Apart from that, the prices for everything seemed expensive in the town. I felt like in an urban city you could have gotten tastier things for cheaper. I thought that it was important to not let such feelings to take-over my trip (even if I had to spend more money than usual to eat and buy stuff). In that regard, the town and even the yado can be thought to be still in the developing phase. As things stand overall, I will perhaps not be going on a repeat trip. It's important that I mention, the meals in the morning and evening were pretty good. Especially the dinner felt quite nice in the atmosphere there, it was wonderful. Everything and the seasonings were easy to eat and the liquor was gentle to drink, the bread was also tasty. The person serving us were also very nice in their conduct. I relaxed and was able to have a fun time. Thank you.
+ More
2017/11/01
Thank you so much letting us stay. First, let's start with the good points. The food was amazing. Everything tasted very gentle and was of great quality made good use of all ingredients. All ingredients were wonderful, and we felt quite happy. We were impressed by the responsiveness of the staff. At the time of check-out, it was raining and we'd asked for help to carry our luggage, and a delicate female member of staff did her best to help carry the luggage. I felt bad for asking, and I don't know her name, but I'd like to thank her very much. We were there at just the right time for the autumn festival, we were able to watch the hokodashi procession and other cool things and we got a glimpse of the nostalgic feeling of tradition there. It was spectacular to witness the nine hokodashis gathered in front of the 'Onae' building. Following are the not so good points. We stayed at 'Sawashiro' 202. I was looking forward to 'a high standard room from where you can enjoy a view of the inner garden season by season', but it seems I made the wrong choice. I'm not sure if it was because of the rain or what, but just outside the balcony, it smelled really bad like something was rotting. The hallway connecting to the toilet and the bath had stains and holes all over, it took courage just to pass through it. I was afraid and so I didn't use the room's toilet, and instead went to the toilet near the restaurant while eating at the Onae building. After eating, when it got dark, the foul smell also got weaker, so I was a bit relieved. If only the place had better ventilation, my first impression would have been better. Maybe I wasn't capable enough to use the room properly (understanding the concept behind the building, I was drawn to experience it myself. . . ) The room I guess was suitable for those people who can accept old stuff preserved just in the state that it was, along with the smells.
+ More
2017/11/01
Information
Check-in Time

From 3:00pm to 7:00pm

Check-out Time

Until 10:00am

Tax / Service Charge

Nothing in particular

Credit cards accepted at this property

VISA / MASTER / JCB / AMEX / DINERS
Children

Children who are 0 to 6 years old can share their bedding with their parents. Please inform the number and age of your children when you make a reservation.

Pets

Pets are NOT allowed.

Parking

Free of charge for the guests/Parking space:12/We introduce a municipal parking lot.

Other policies & conditions

About the Reservation: Following the goal of preservation of the aura and appearance of the historic building as much as possible, confidentiality and insulation are not the highest at our hotel. We ask for your understanding in advance. The hotel is a wooden construction located in a very quiet and peaceful part of the city of Sasayama. When within the building, it is very easy for sounds to echo and travel, thus your consideration is requested regarding sounds made by speech or other objects. In order to let you fully enjoy the elegant atmosphere of a traditional Japanese dwelling, there aren't any TVs, clocks or any bright light fixtures on site. Relax and experience a lifestyle away from the hustle and bustle of daily life. Some of the facilities are an integral element of Japan's scenery. You are thus requested to gently use the facilities and things, such that the historic nature of Sasayama and its lifestyle can be preserved to be experienced in the future as well.