RYOKUSONE HOTEL Japanese Auberge KANAZAWA JAPAN
Standing on a quiet elevation overlooking the urbanized area of Kanazawa, Ryokusone is a "Japanese Auberge." Japanese culinary tradition coupled with the blessings of the Kanazawa mountains and sea, we present cuisine that has been handed down in the region in a new form.
Japanese Style Room [No Smoking] 30 - 38㎡

Half board included

Japanese futon bedding

Non-smoking

See Details
From $553.89
for 2 guests /night
Twin Bed Room (Non-Smoking) 35 - 36㎡

Half board included

Japanese futon bedding

Non-smoking

See Details
From $553.89
for 2 guests /night
- VAT is included, but bathing tax (around JPY 150 per adult) may NOT be included.
- Price in USD is based on the exchange rate as of today and might be different from that of the booking date.
Foods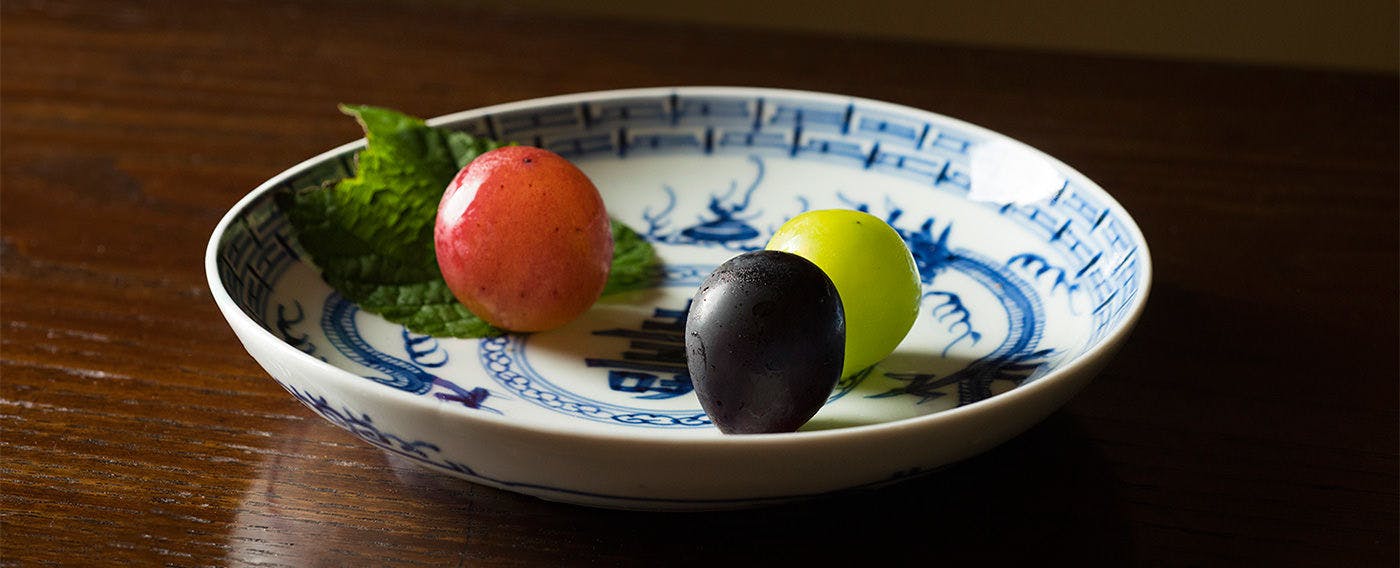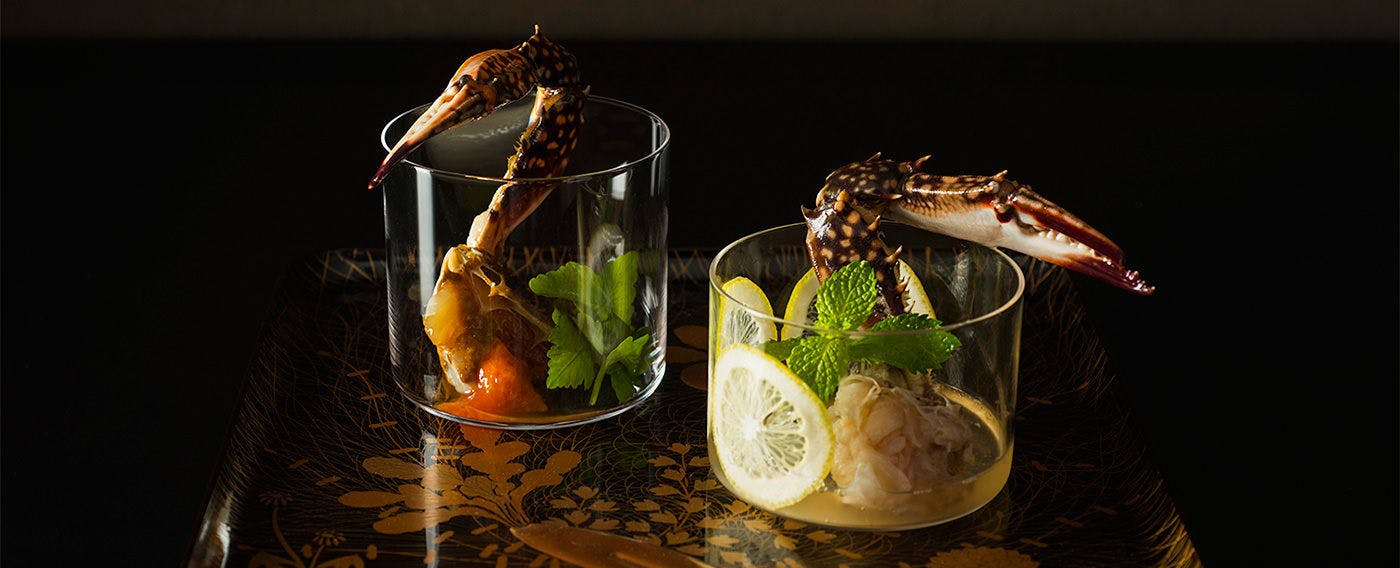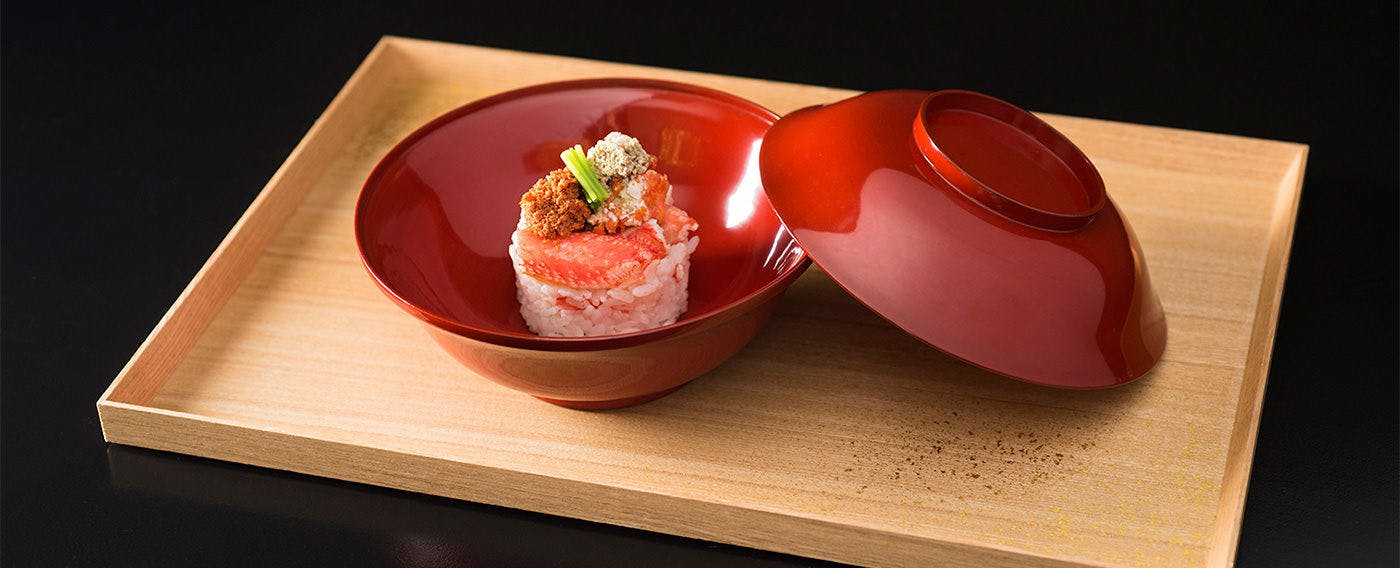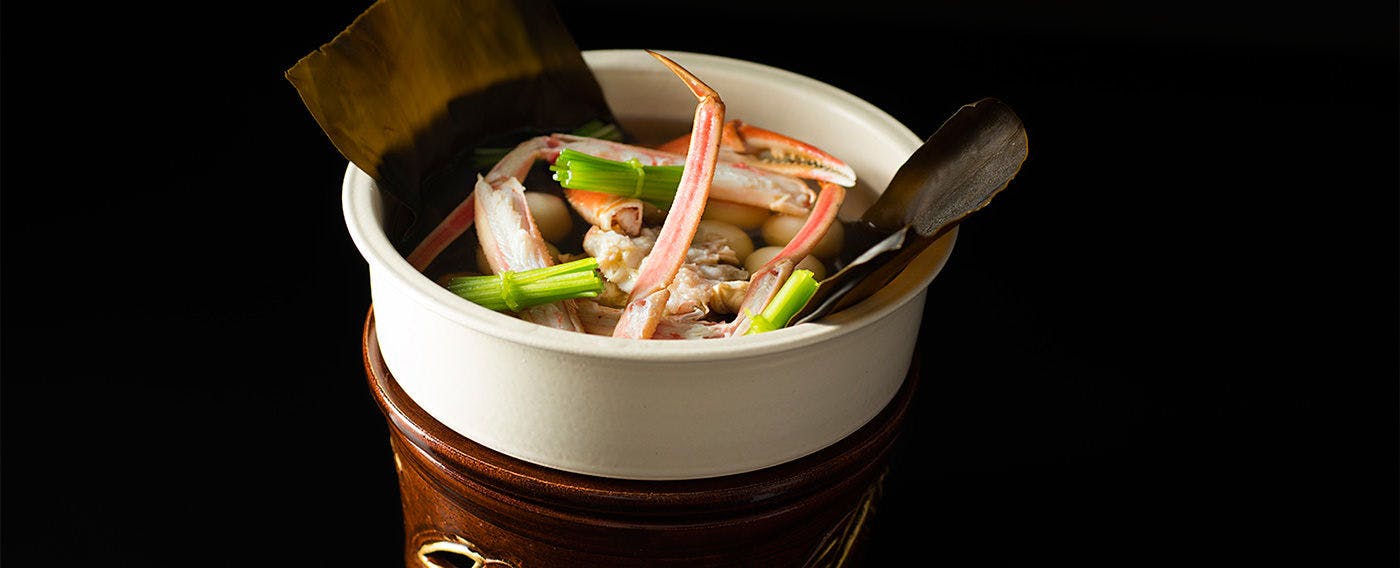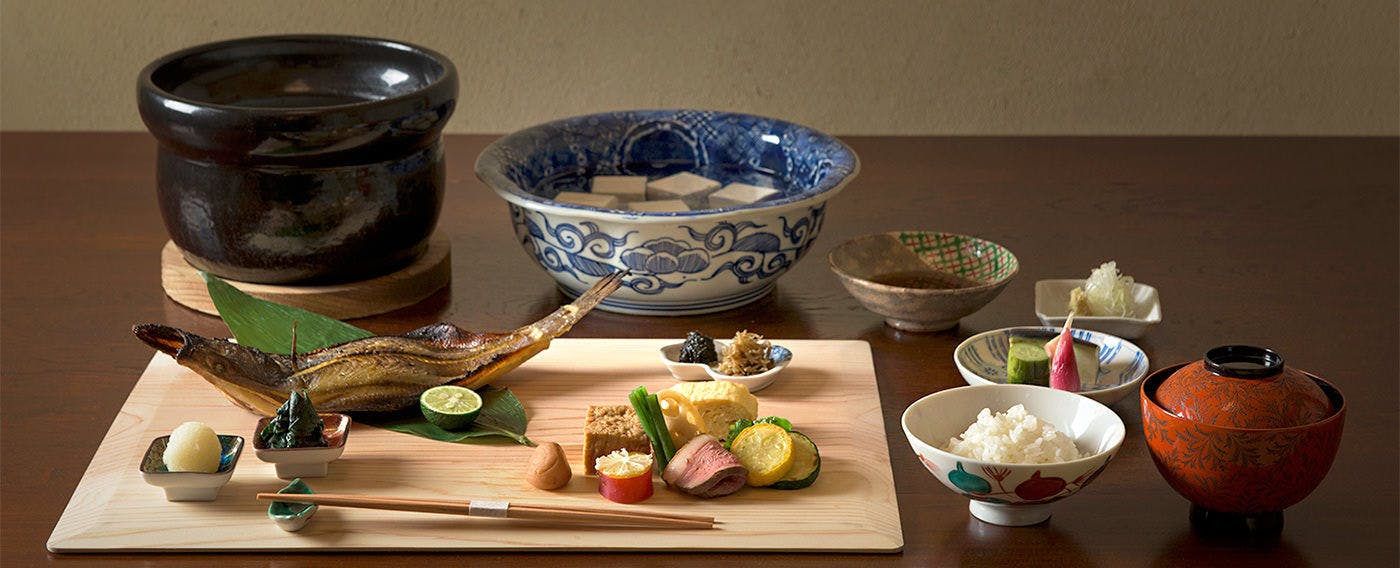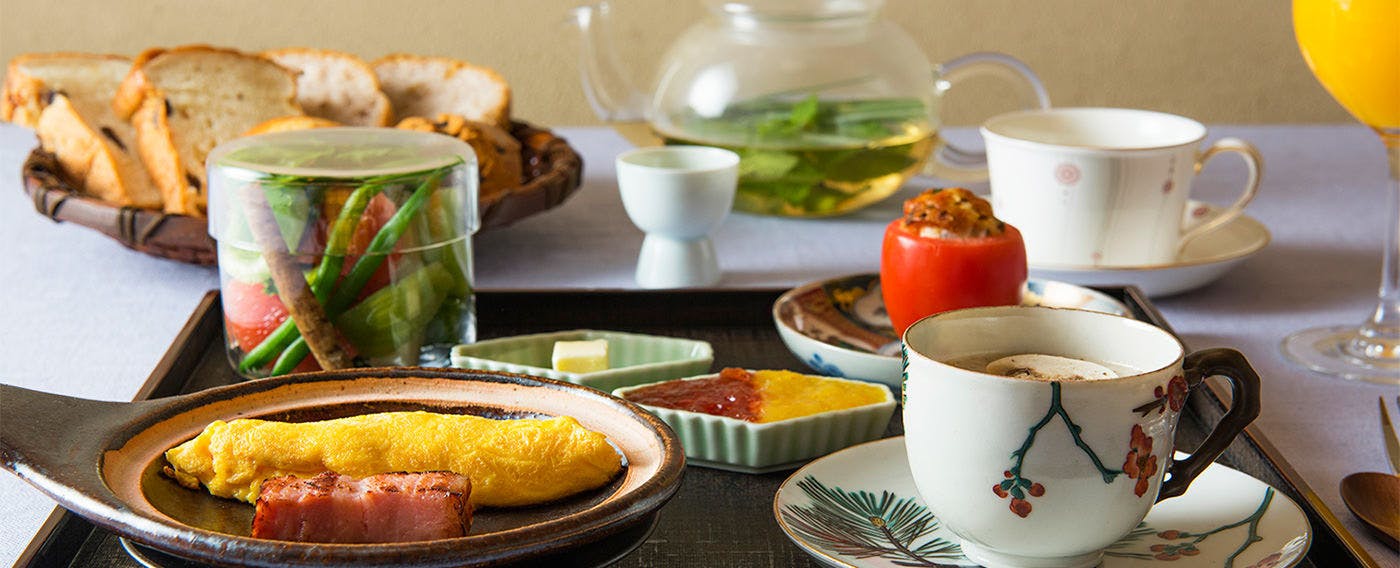 Antique Tableware At "Kappō Dosei," just as much care and consideration goes into the selecting of tableware as goes into the selection of food ingredients.
The collection is predominantly made up of antique items such as ancient Kutani and Imari. We carefully perfect the collaboration of food and dish into a single art.

Facilities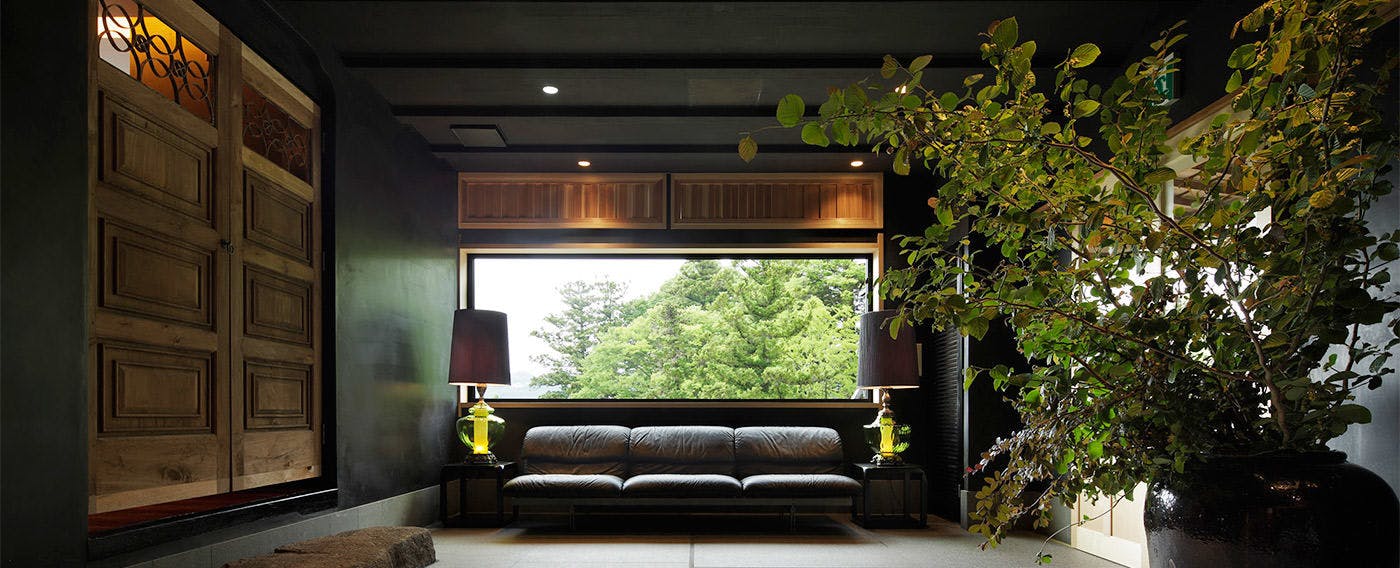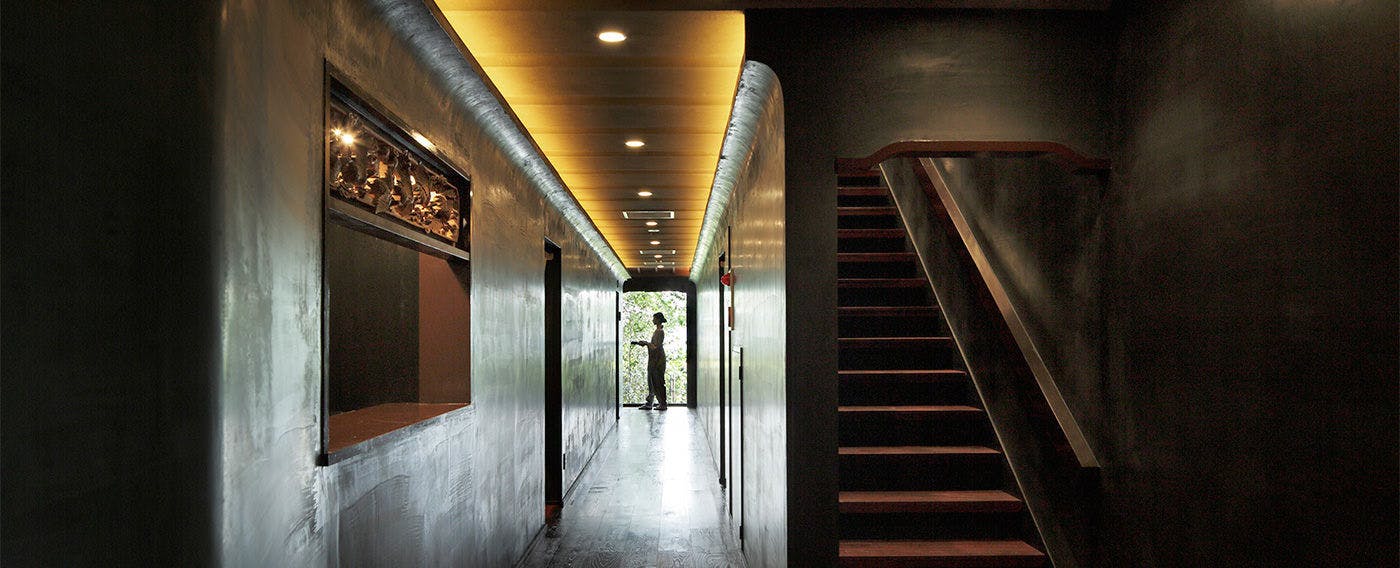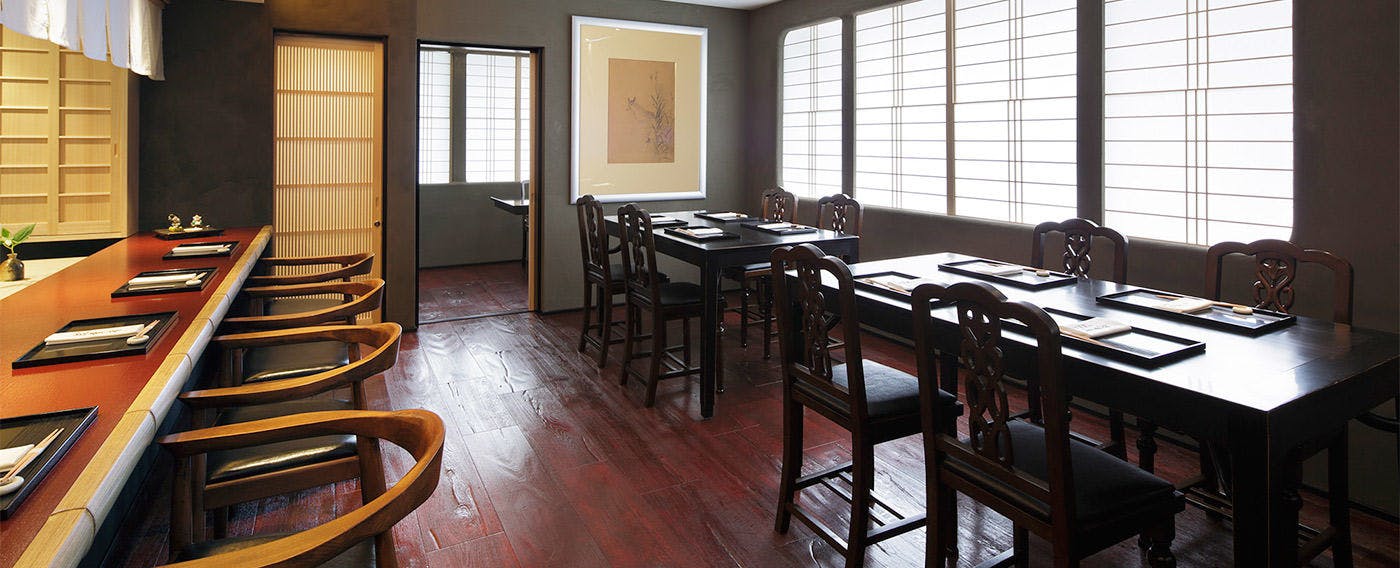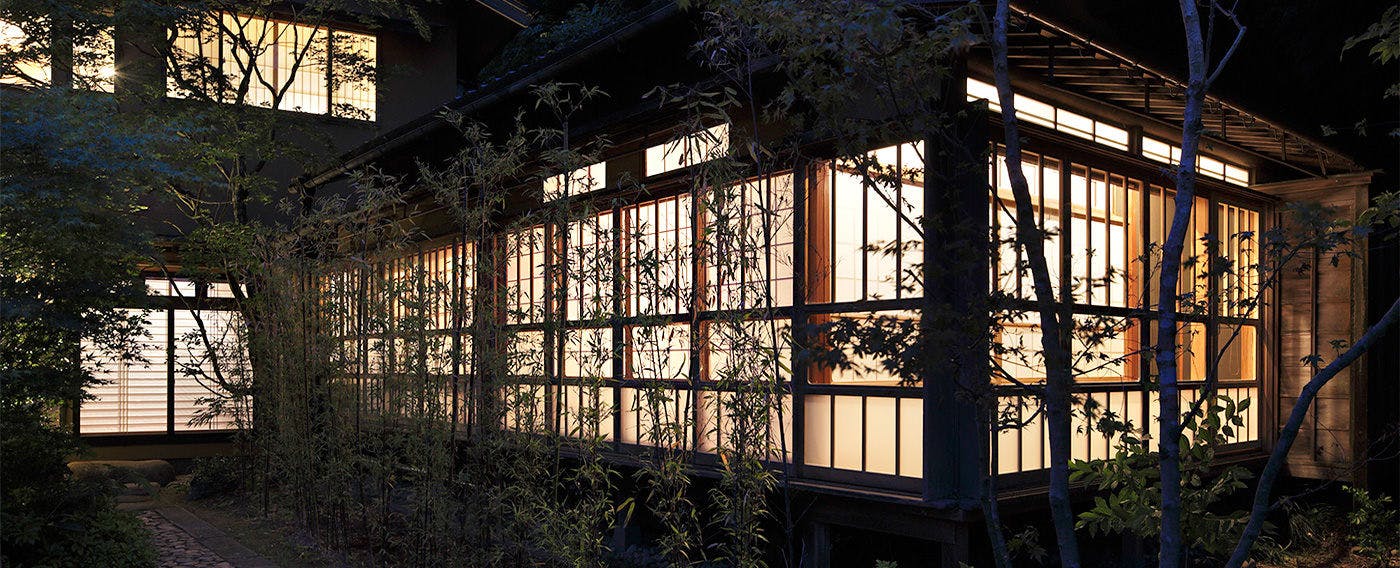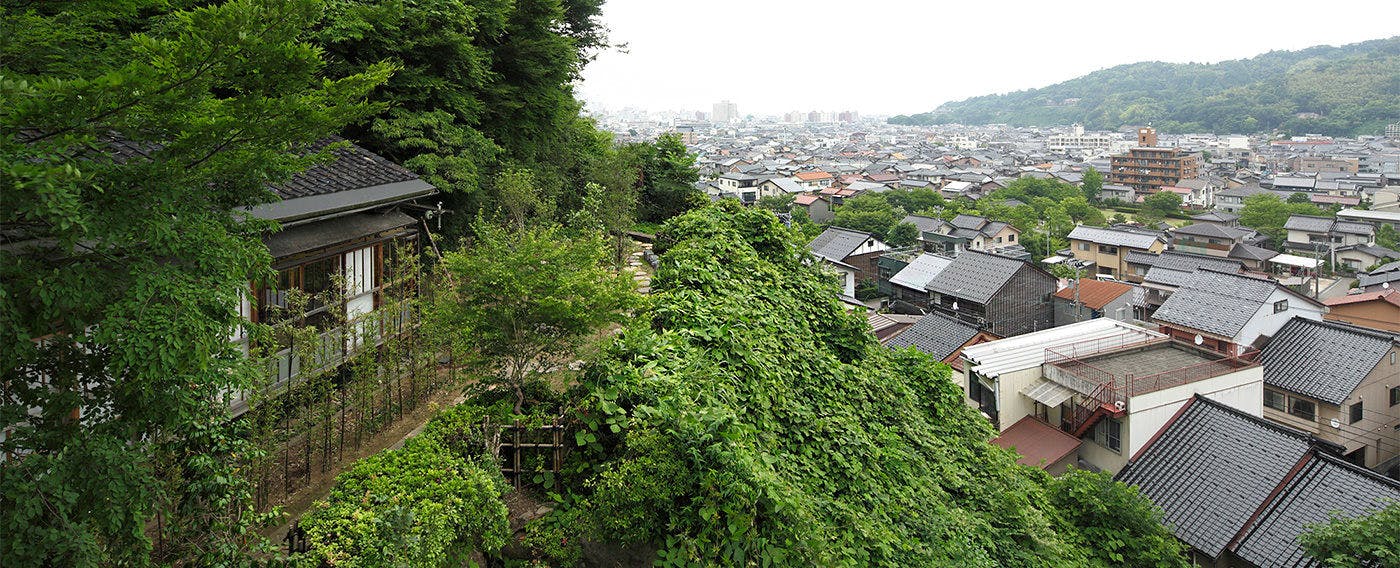 Japanese Auberge Standing on a quiet elevation overlooking the urbanized area of Kanazawa, Ryokusōne is a "Japanese Auberge." Japanese culinary tradition coupled with the blessings of the Kanazawa mountains and sea, we present cuisine that has been handed down in the region in a new form.
Access
2-1-10-1 TENJINCHOKANAZAWA-city,Ishikawa,920-0925,JAPAN
Alight from Hokuriku Shinkansen at "Kanazawa Station," approximately 20 minutes by taxi
Please tell the driver, "Tsubaki Haraten Mangu-mae.
"From "Kanazawa Nishi" interchange on the Hokuriku Expressway, approximately 18.6 km/20 minutes

Reviews
I stayed here with my Kanazawa-hating friend who lives in Toyama for soothing our year-end fatigue. Because I had been imagining that a hot spring wat attached, I was dissappointed a little at first that it was an ordinary bath, but with the spacious tub and the fancy amenities, I was able to have a relaxing time. Having heard that the room used to be a tea-ceremony room and while gazing at the garden with its natural atmosphere, I also enjoyed the city landscape of Kanazawa. The meal was splendid Kanazawa cuisine, not anything modern or unusual, but carefully and deliciously prepared mountain and sea ingredients that come along with Kanzawa. Also for breakfast, I fully enjoyed Kaga vegetables. I felt completely recovered, and it seems like my friend's opinion about Kanazawa was revised. However, there was one thing I was surprised about, when I was warned to wear something other than yukata for the dinner as soon as I had arrived. It might be reasonable in terms of manners since the concept of it is after all a "Japanese Auberge," but I regretted that I could have brought better clothes had I known the rule in advance. But, wearing relaxed yukata also seems fine to me.
+ More
2016/12/01
Since I had a conference in Kanazawa, I stayed for 3 nights including the night before. Although the room was a maisonnete-type duplex, I could rest at ease. The breakfast menu was different everyday, the freshly cooked rice was delicious, and the western-style meal I was served on the last day was very satisfying. There were a few minor inconveniences, but it was memorable ryokan inn.
+ More
2016/11/01
I was very satisfied.
Travelling alone on a business trip,
I was able to take it easy.
Kanazawa kaiseki cuisine for one is nice too.
I'll be staying if I come back to Kanazawa.
Please let me eat some more delicious things.
Thank you.
+ More
2016/10/01
It was a tranquil Japanese Auberge.
Since my pregnant wife had entered the stable period, and I thought we would only be able to go a trip just the two of us for a little while longer, I chose an inn where we definitely wouldn't be able to go with kids. It is in a location reachable from Kenrokuen by taxi on just a basic fare, but it stands inconspicuously on a residential street and it is truly an adult hideaway. I went there by car and accidentally passed by it once. It was unfortunately raining, and when I phoned, they let me park beside the entrance, and a member of the ryokan staff took it to parking. The hill from the entryway to the parking area was surrounded by greenery, and it made me think it must also be great in the fall foliage season. Cosy like an individual home, the impression given has a stately feeling as if entering into a storehouse. The interior design is in good taste, there's nothing unnecessary, and you can really feel calm.
Our room was a Japanese-style room called Kurenaimansaku that included Scandinavian furnishings. It still has the scent of new tatami and wood. The room was also spacious, and while the bath space wasn't all that big, since the powder room was also large, it was easy to utilize. The amenites were the same Aesop used in metropolitan luxury hotels, the slippers were all handmade articles, the teapot set was kutani ware. Surprisingly it all worked well together, each and every thing having beencarefully fussed over, and even I, who don't just love genuine Japanese-style ryokans, liked it. The meals were truly wonderful. They are served on Kanazawa's stunning lacquerware and pottery. The ingredients are almost all fresh Kanazawa products, and you get taste some rare things. The flavor is entirely simple and without flashy seasoning, the vegetables and fish are carefully cooked so as not to spoil the natural flavors. The quantity is not all that large, but its just about the right amount when eaten alongside some delicious Kanazawa saké. The amount of food served at meals in ryokan is always so large that the next day I always have to struggle to eat breakfast, but this time I was able to partake of the entire breakfast enjoyably. My pregnant wife also seems to have been able to eat without particularly having to worry about ingredients or flavors. A member of staff nonchalantly brought my wife a warm lap blanket, but it wasn't the type of overly persistent hospitality common in famous facilities, they respected guests, and it was great, because in some ways it was the kind of mature interaction where they left you on your own. I don't recommend it for those seeking a ryokan or hot spring pleasure trip, but I do recommend it for close friends, sweethearts, married couples, and solitary travelers who want to eat delicious Kanazawa food and take it easy in the quiet. If pushed to say something, from a personal perspective I thought it'd be nice if there were stereo that can connect to your iPad, or books, or magazines, in the room.
+ More
2016/09/01
Information
Check-in Time

From 3:00pm to 8:00pm

Check-out Time

Until 10:00am

Tax / Service Charge

Credit cards accepted at this property

VISA / MASTER / JCB / AMEX / DINERS
Children

Children are NOT allowed.

Pets

Pets are NOT allowed.

Parking

Free parking area for 6 vehicles -There is no courtesy car service

Other policies & conditions

Please be sure to read the following information:For guests that have made a reservation, prior to your accommodation we will give you a confirmation telephone call. At the time of booking please provide us with a contact number (mobile) where you can be reached during the day in the Queries section./Please contact us in the event of your arrival being delayed./The building itself and all rooms are non-smoking./There is no hot spring.