- VAT is included, but bathing tax (around JPY 150 per adult) may NOT be included.
- Price in USD is based on the exchange rate as of today and might be different from that of the booking date.
Foods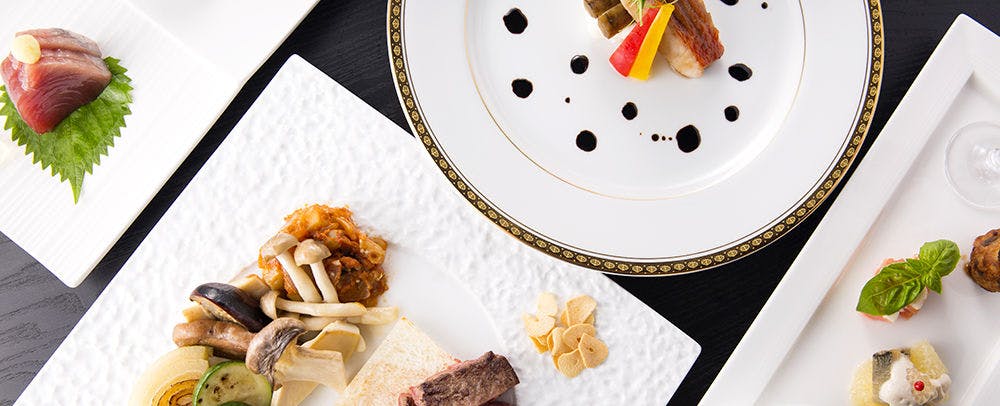 Foods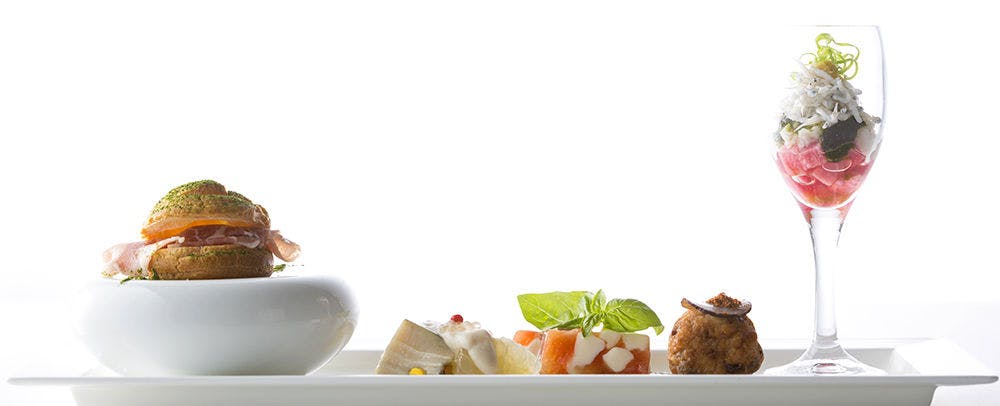 Foods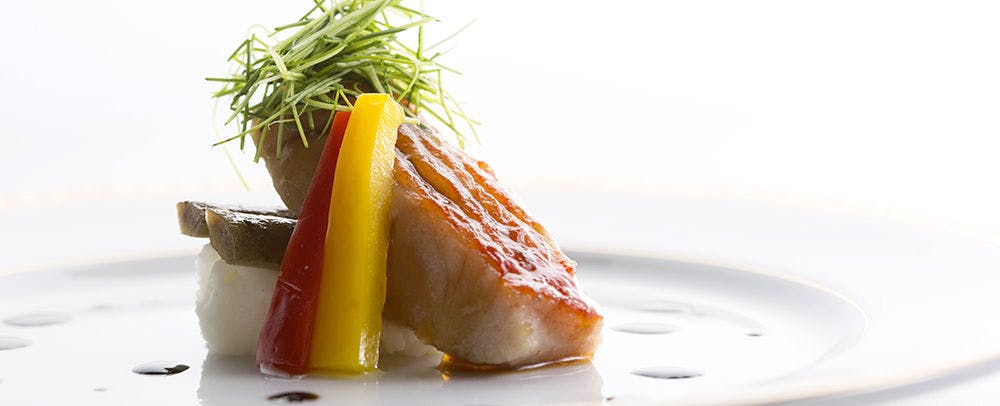 Foods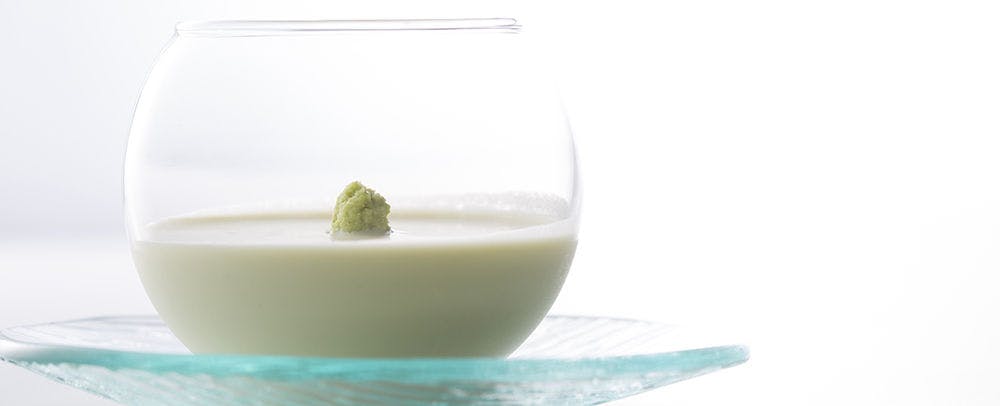 Foods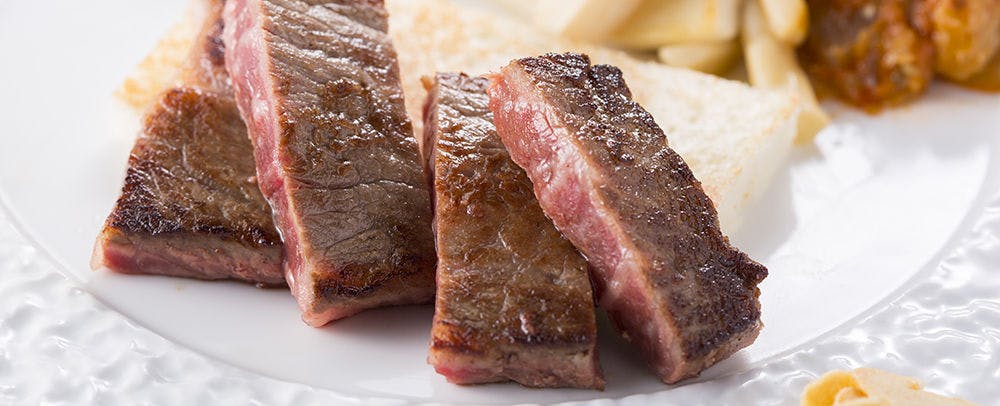 Foods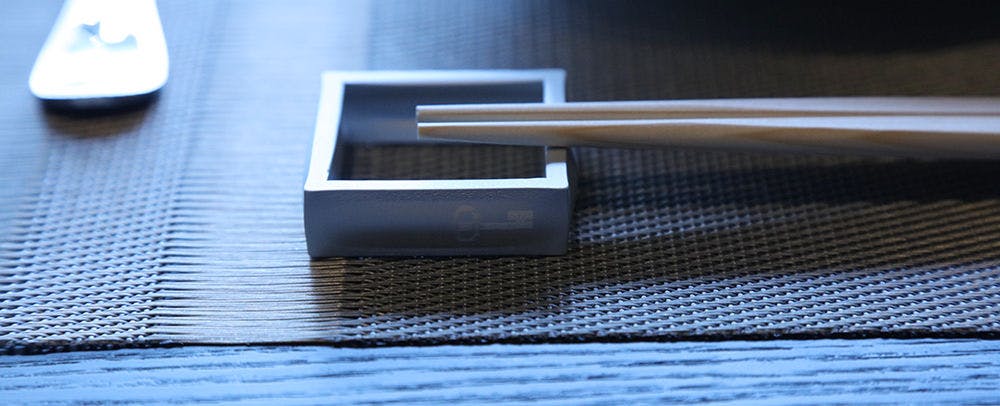 Dinner at Restaurant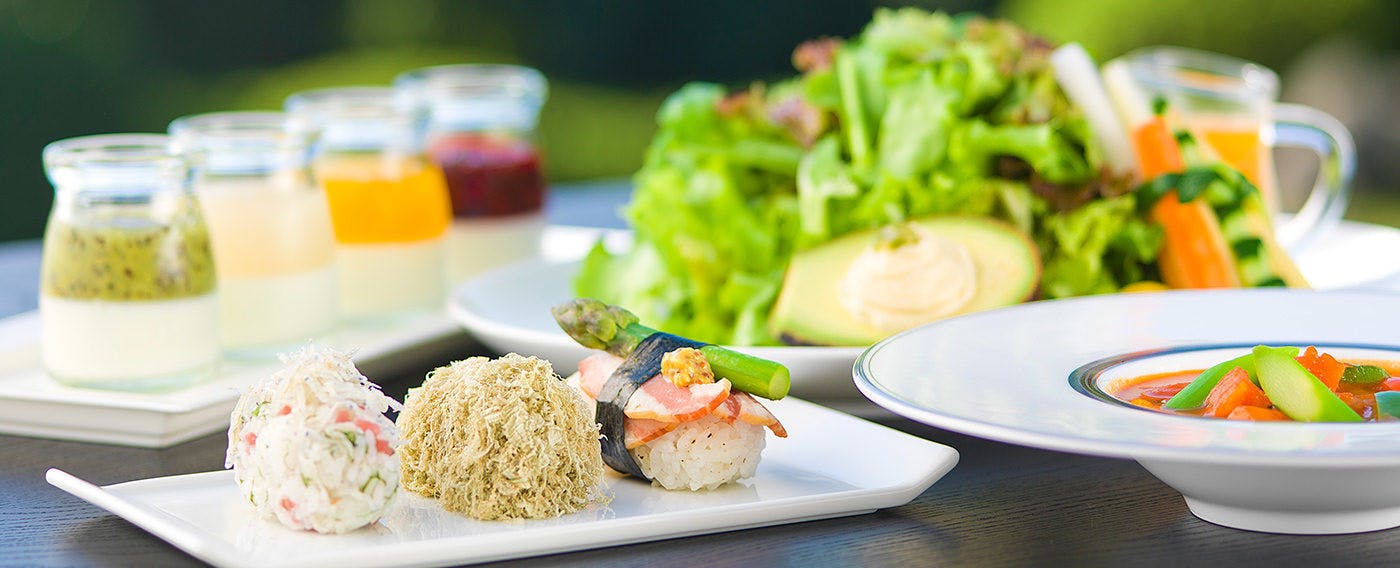 Breakfast at Restaurant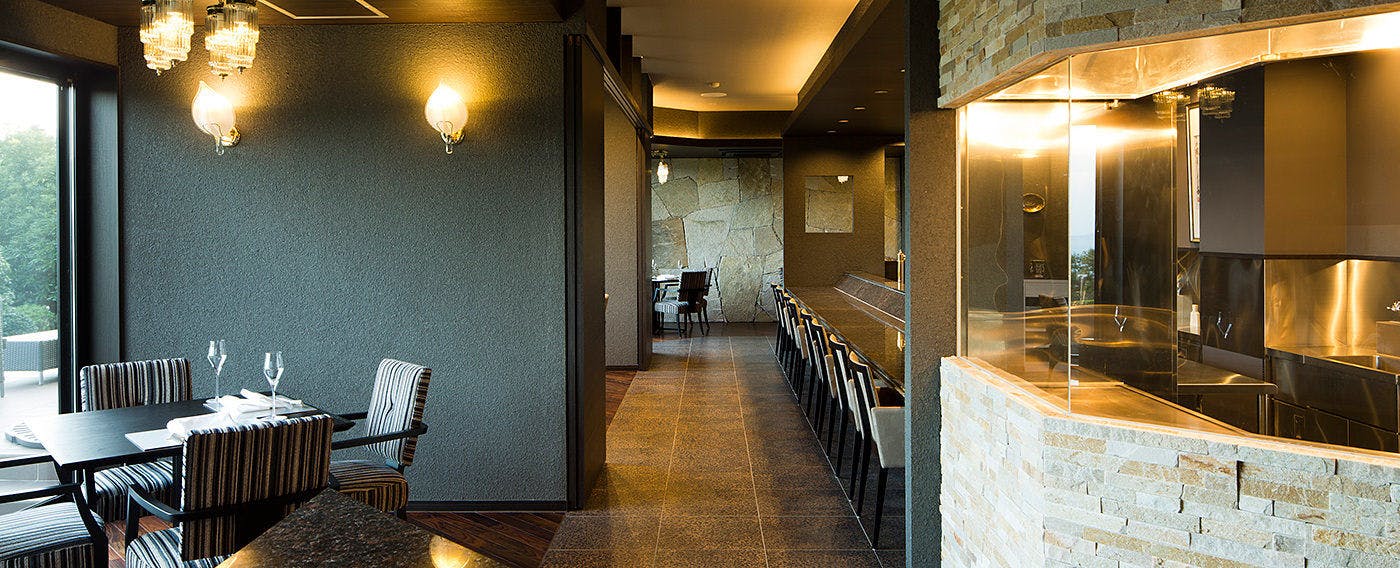 Restaurant
Slow time at KEY Enjoy dinner with selected champagne and wine at night withyour precious partner.
Also served here is new style breakfast of plenty of salad, soup, and ONIGIRI in the late morning.

Dinner
You can have your dinner at late night even after your work or activity. Spend a luxurious night at the restaurant, with champagne and wine. Enjoy original cuisine made at the counter right in front of you.
Dinner start time: 7pm to 10pm

Breakfast
Have original and healthy breakfast, which is perfectly arranged for a morning after fully enjoying the night. Enjoy salad and soup, as well as original style ONIGIRI, at the restaurant with fresh sunshine.
Breakfast start time: 9am to 11am
Baths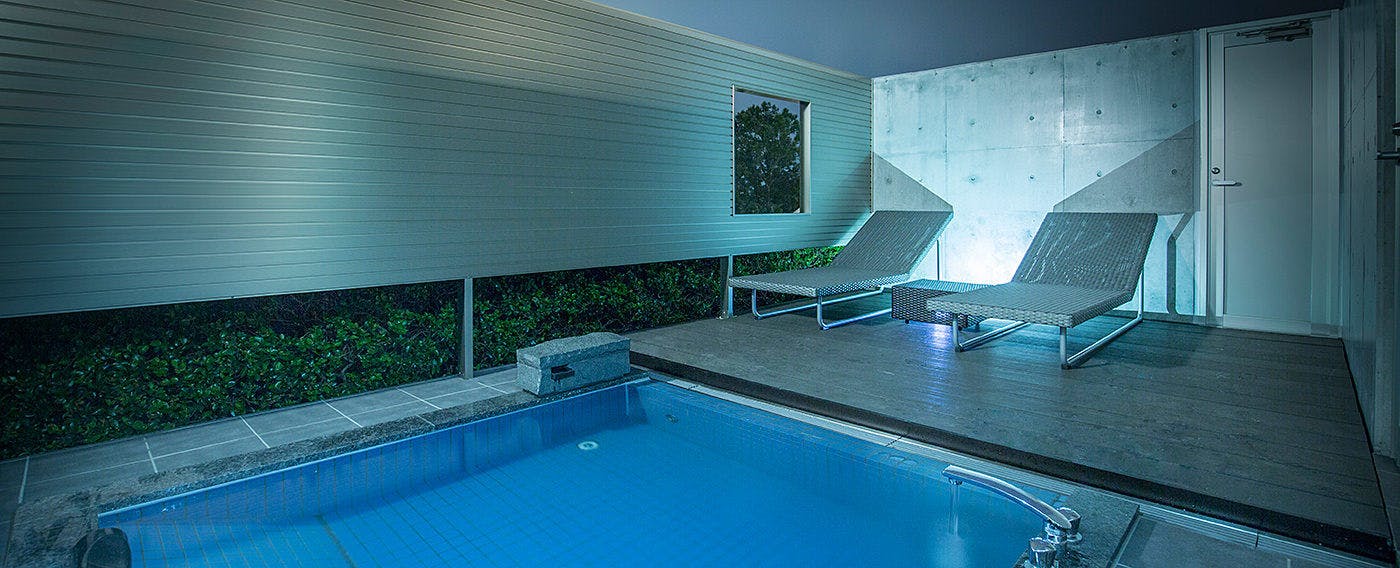 Private Bath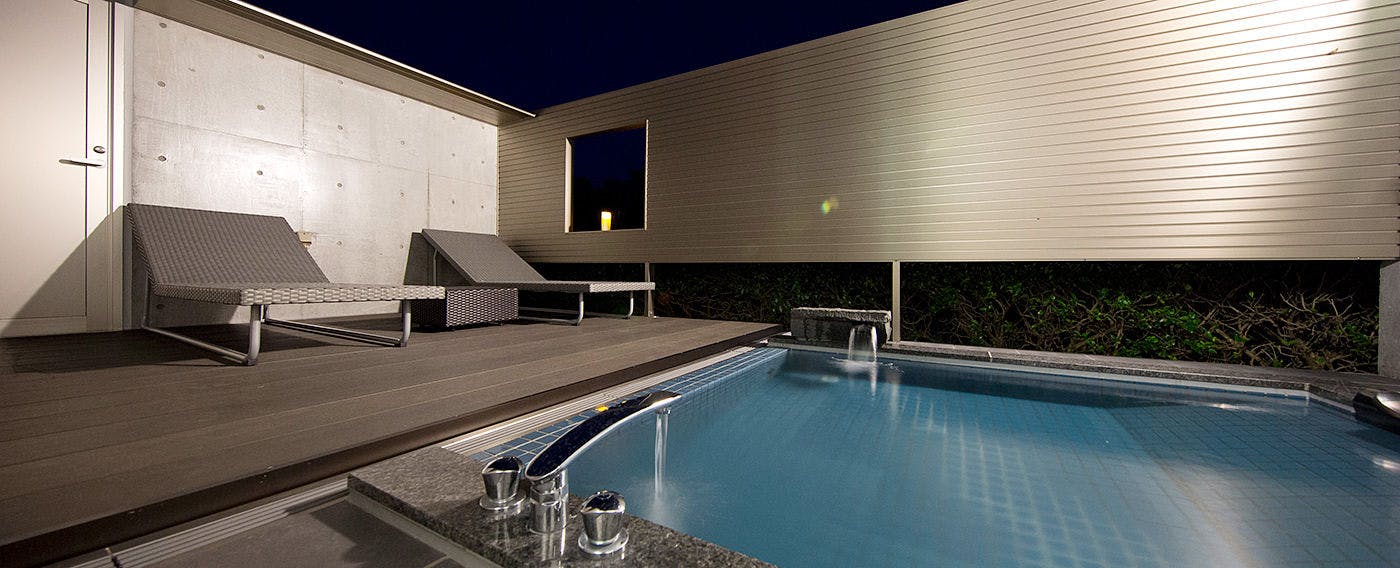 Private Bath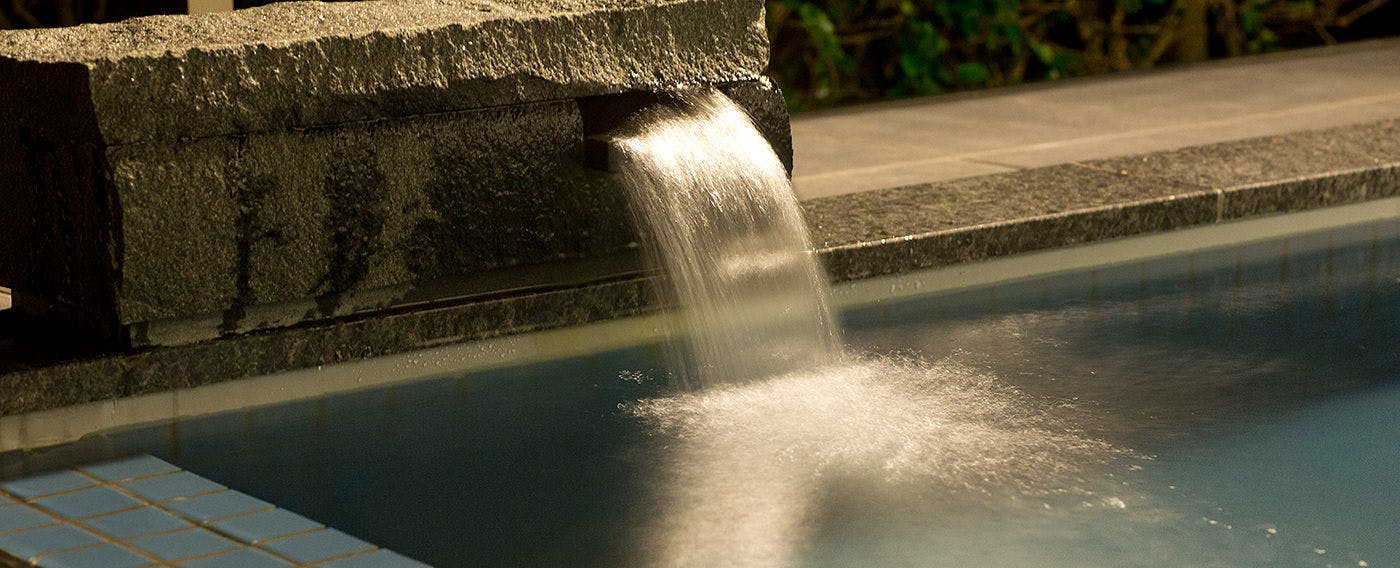 Private Bath
Nature & water at KEY THE KEY HIGHLAND IZU has hot spring baths for private use.
Facilities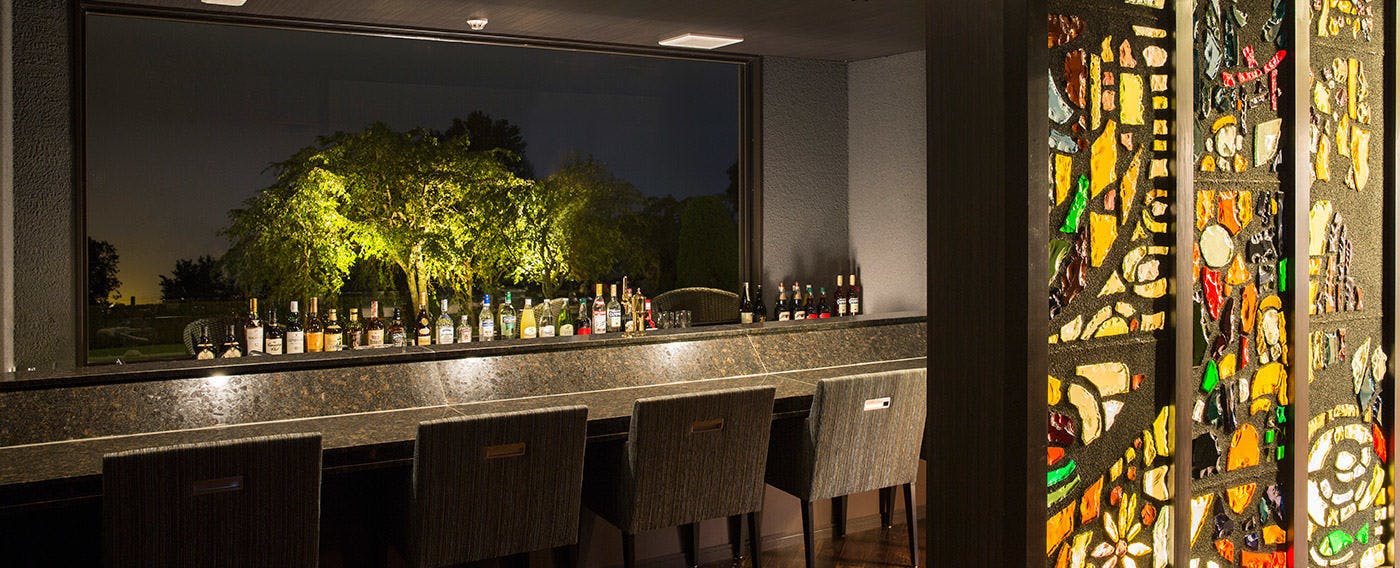 Lounge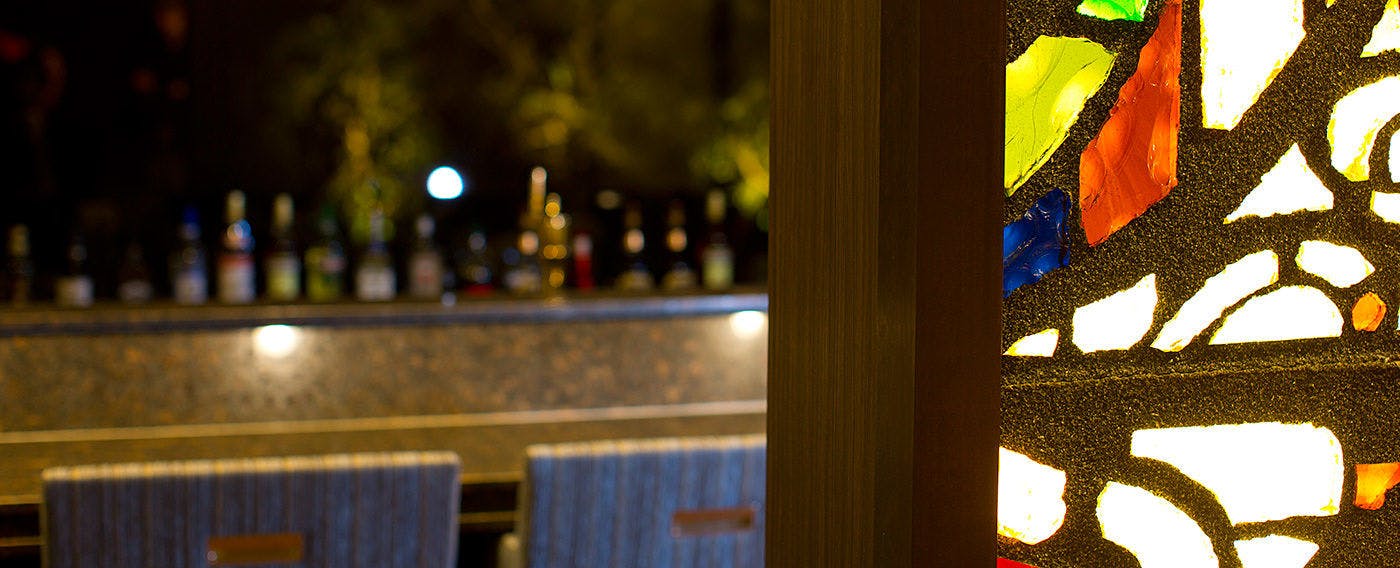 Lounge
Chocolate and Champagne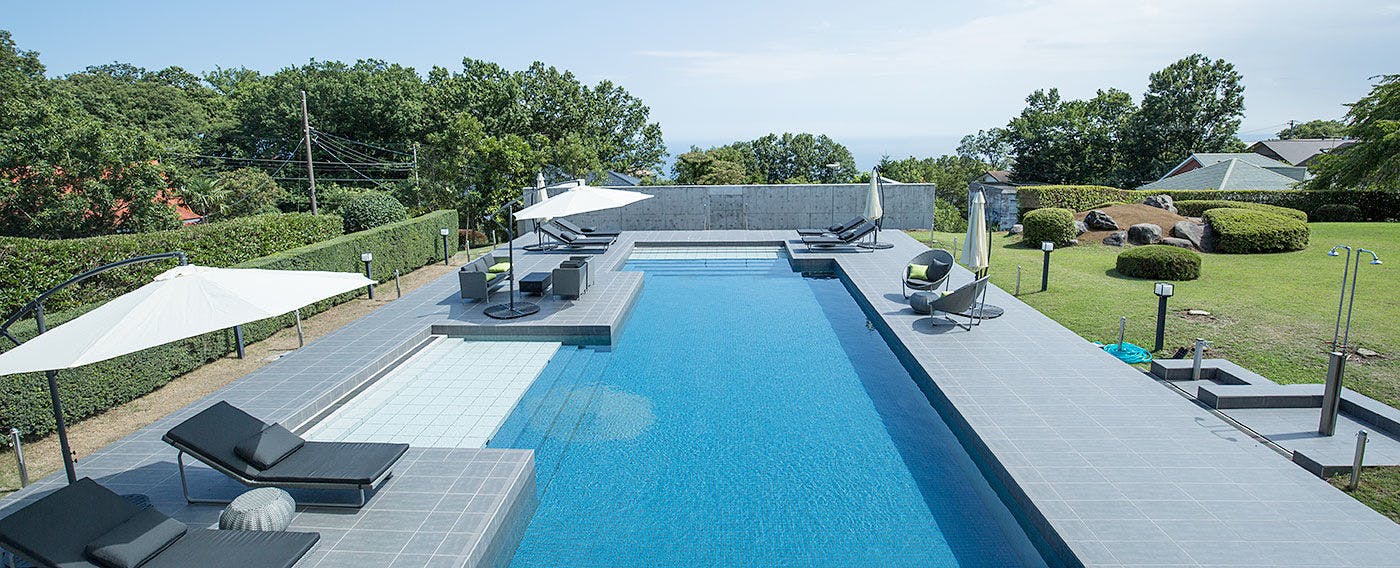 Pool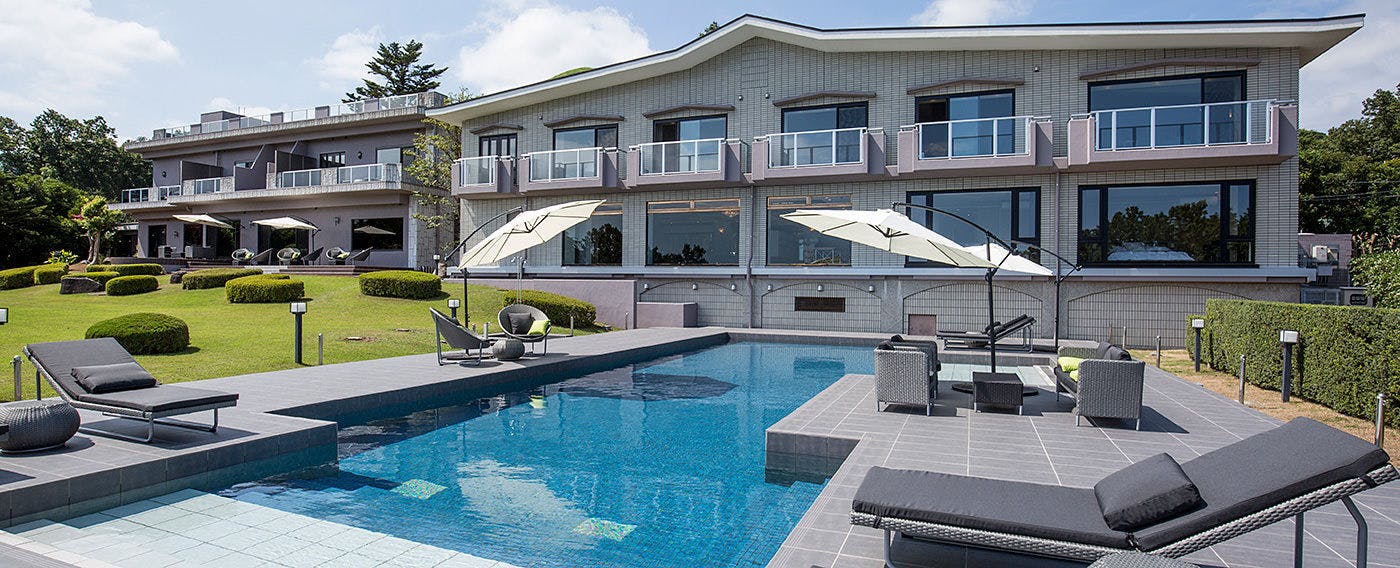 Pool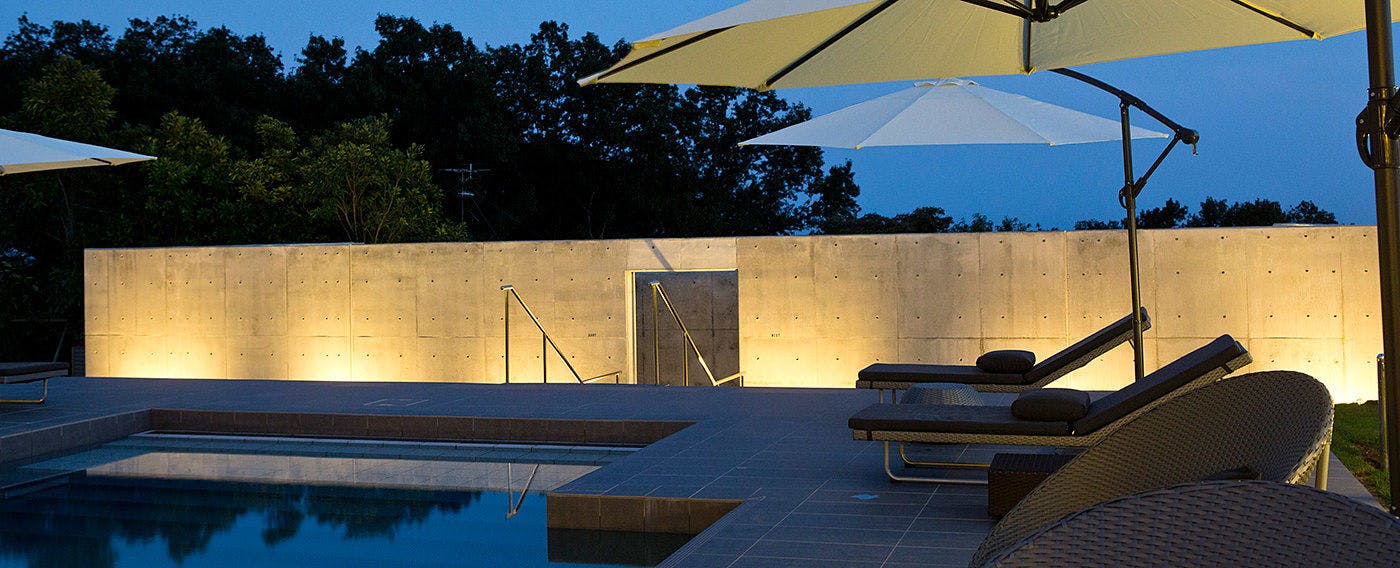 Pool
Lounge and pool Lounge
Dynamic and beautiful scuptured glass, and large window for panoramic garden view. It's a bar lounge that you can get close to your partner with champagne, wine, and elegant cocktail.

Pool
Green garden, shiny water, and comfortable wind. Enjoy some extraordinary time on the pool side to see the horizon.
Access
1253-25 Yawatano, Ito-city,Shizuoka,413-0232,JAPAN
BY TRAIN
From Tokyo Station: 2hr by express train Odoriko-go to Izukogen Station, and 10min by shuttle service.

Shuttle service is available for free of charge from Izukogen Station. Please tell your arrival time to THE KEY HIGHLAND IZU beforehand.
Reviews
6 Reviews
Its cuisine was pretty good.
May 2016
We stayed one night in a standard room the other day. We were amazed with how smoothly everything went, from the moment we arrived at the entrance, up to when we were introduced to our room. While doing check-in while music flowed from a good speaker in the background, we felt like we had entered a different world. The rooms was clean and the scenery was also great, and we could not really find anything to complain about. Although we reserved a plan without meals, they prepared a dinner for us anyway. Although the prices for the courses seemed a little expensive, the food was so delicious that in retrospective it felt like a bargain for us. We went here during Golden Week to relieve our stress of work, and what we got was a truly refreshing and fulfilling vacation. It was a hotel that we definitely would want to use again, given the chance. We would like to thank them for all of this.
+ More
May 2016
Comiing out of the cherry blossom range, their petals blowing in the wind, I came to this scenic hotel built on high, and was greeted by only the chirping of the nightingales and the staff members' voices, amidst a still and tranquil background. The rooms were spacious and simple, and on the big sofa by the window, I almost forgot everything as I indulged in my reading. The meals were richly made from the materials of Izu, and with such care given to their coloring and arrangement, that they remained so very delicious until the very end. Gazing at a sky full of stars and comets, from a hot springs of my very own, and opening the window in the morning and letting the song of the birds flow in the room as I leisurely read, it was a truly wonderful time that healed both my spirit and body. But the most unforgettable thing for me, was the staff members' service which was always full of smiles. It has only been opened for half a year, and yet is always reflecting on the opinions of customers to improve itself, such a hotel I believe could only grow to be even greater than it is now. I would like to go there again, another time, another season, Thanks for everything.
+ More
Apr 2016
I arrived at the hotel sometime after sundown. Standing before its grand visage lit up against the crushing darkness of the night around, it felt like I am in a breathtaking scene from a movie, and needless to say, I was captivated. Although I was arriving rather late, the staff still came to welcome me with warm smiles, which seemed to wash away all my fatigue from the long journey, and filled me with a strange sense of peace, like I am home. The moment I set foot into the lobby, the scene of a nightpool was laid out before my eyes, and a soothing jazzy tune was flowing in the air, assuring me that this stay will be wonderful. The room was not exactly big, but you could tell a lot of work has gone towards creating a relaxing atmosphere, including the large bed aligned towards the windows, and indeed, all of that has allowed me to enjoy a really leisurely time. The dinner I had there was full of original dishes, with creativity in each and every one of them, and a high-quality deliciousness delightful to both eyes and tongue, and which went exceptionally well with some good sake. I was able to enjoy wine and champagne alike within the calm and elegant atmosphere of the dining room. Furthermore, the chocolate for dessert was also top-class, as expected of what was advertised as one of the key features of this stay. Even though I have heard people say that "The outside is very cold, and the private bath doesn't even have a changing room!", after finishing the meal somehow I just could not resist going there anyway. The private bath itself is rather simple and design, but upon getting into the bathtub, a great night sky full of stars was spreading out above me, creating what was, for lack of a better term, a phantasmic moment. The next morning, as I laid sprawling out in bed, gazing at the greenery scene of Izu and the faraway Sagami Bay before my eyes, I wonder if I would ever be able to forget this impression. Breakfast was still available even though I chose such a late time, and was very healthy in its content, with the same enjoyment in each dish as the dinner before, and I was deeply satisfied. Even though I came alone this time, I was able to have a truly luxurious time. Next time, when the weather is warmer, I would sure like to stay here again, not alone like this time, but with another person. Please treat me well, when that time comes.
+ More
Mar 2016
When I arrived at the hotel, I was immediately greeted by staff members from all sides, while clear background music from Bowers & Wilkins speakers helped to ease the fatigue of my long journey. While it is undeniable that the interior design of the front space was a little too common, the view through the garden to Sagami Harbor really left a mark on my impression. However, I was really confused by the way the sofa was aligned to face the washroom, though this may just be the fault of the room's alignment. And although this design is called "Junior Sweet", I failed to see why from looking at the size of the TVs, and the audio, bathrobes, beds and other amenities. Naming a room "Sweet" will inevitably attract expectations from people, so perhaps consider it more carefully next time... When I thought that the meals will include "creative dishes", I did not have too much hope, due to those meals inevitably being just a mishmash of food, from my own experience. However, the meals of this place did not disappoint me, both in terms of visuals and taste. Perhaps under the beauty of these dishes are lurking virtues of the chefs themselves. I believe it was also deeply innovative, an attempt to break out from old regulations, and I am looking forward to what next masterpiece they will have to offer. Looking at the professional way each and every member of the staff conducted their service, I believe this hotel is sure to grow even more in the future. I am feeling that while there are plenty of good Japanese-style places to stay in the Izu area, but not too many Western ones. For that reason, I am looking forward to seeing them build their brand up. I am counting on you!
+ More
Dec 2015
Above are impressions of guests who have stayed there, on the beautiful servicing manners of the staff, the creativity and work put into the meals, and the fulfilling quality of each and every one of them. It was a relaxing and leisurely time that anyone would want to experience again.
+ More
Dec 2015
Information
Check-in Time

From 4:00pm to 10:00pm

Check-out Time

Until 12:00pm

Tax / Service Charge

Bathing Tax JPY 150 per adult is NOT included in the rates.

Credit cards accepted at this property

VISA / MASTER / JCB / AMEX / DINERS / UNION PAY
Children

Children of elementary school or under are NOT allowed.

Pets

Pets are NOT allowed.

Parking

Free of charge for guests; Available from check-in to check-out; Capacity 13 vehicles; Valet Parking Service Available for free of charge

Other policies & conditions

Children of elementary school or under are NOT allowed.; Please make sure to make a contact if you arrive after 8:00pm.; Bathing Tax JPY 150 per adult is NOT included in the rates.; All rooms are non-smoking.; Shuttle service is available from Izu-kogen Station for free of charge. Let us know your arrival time by train.