Manten no Yado
An 8-roomed inn hidden away at 1000 feet above sea level. Every room has its own natural hot spring open-air bath. Hot spring waters with qualities good for beautiful skin, fresh local vegetables, Hida beef, Okumino chicken, freshwater fish unique to the famous waters of the town of Gujo, and other great things, fabulous kaiseki cuisine rich wih local flavour, and great hospitality.
We are sorry but we don't have any rooms available now.

Please select another Ryokan.
- VAT is included, but bathing tax (around JPY 150 per adult) may NOT be included.
- Price in USD is based on the exchange rate as of today and might be different from that of the booking date.
Foods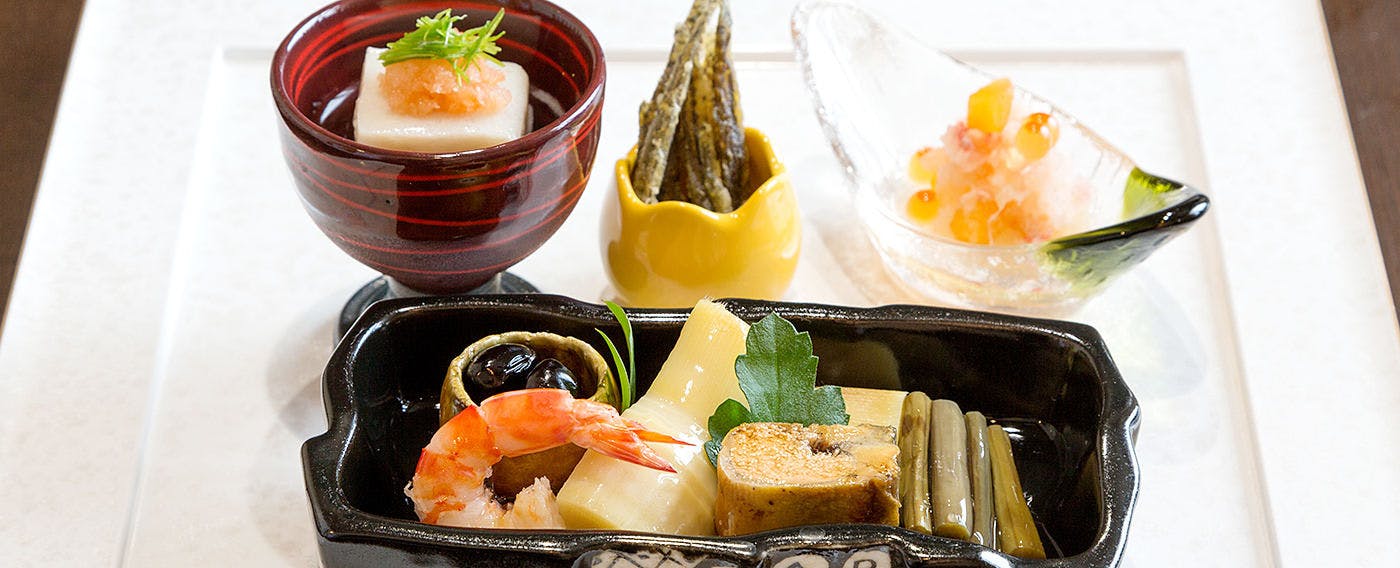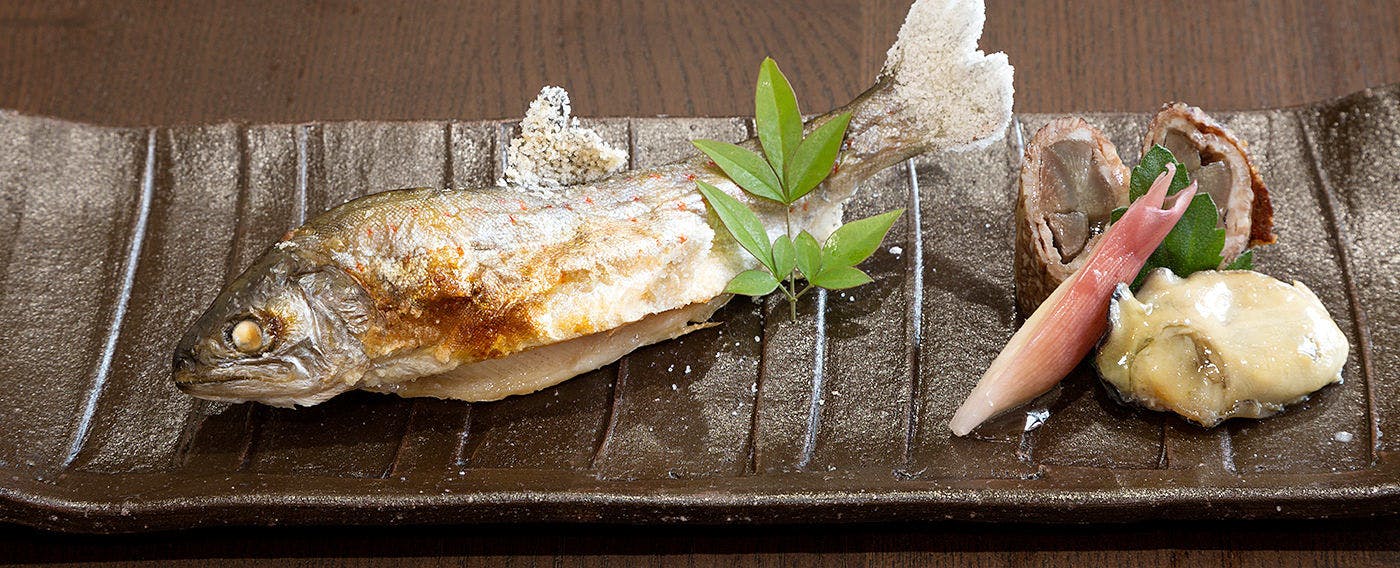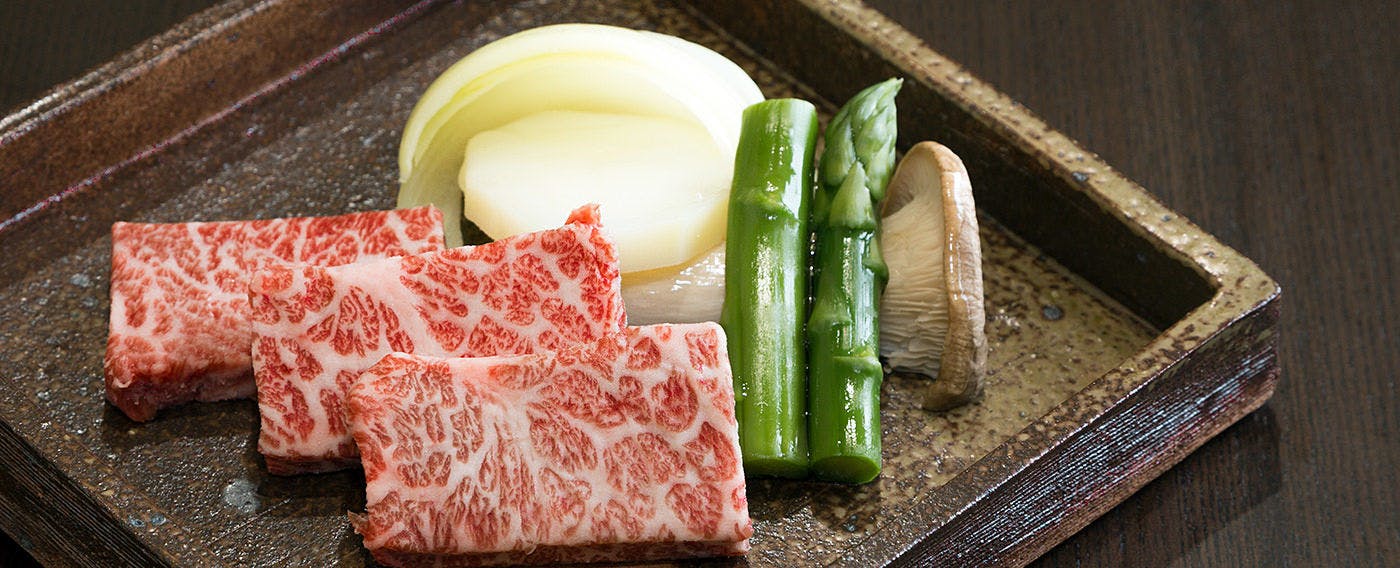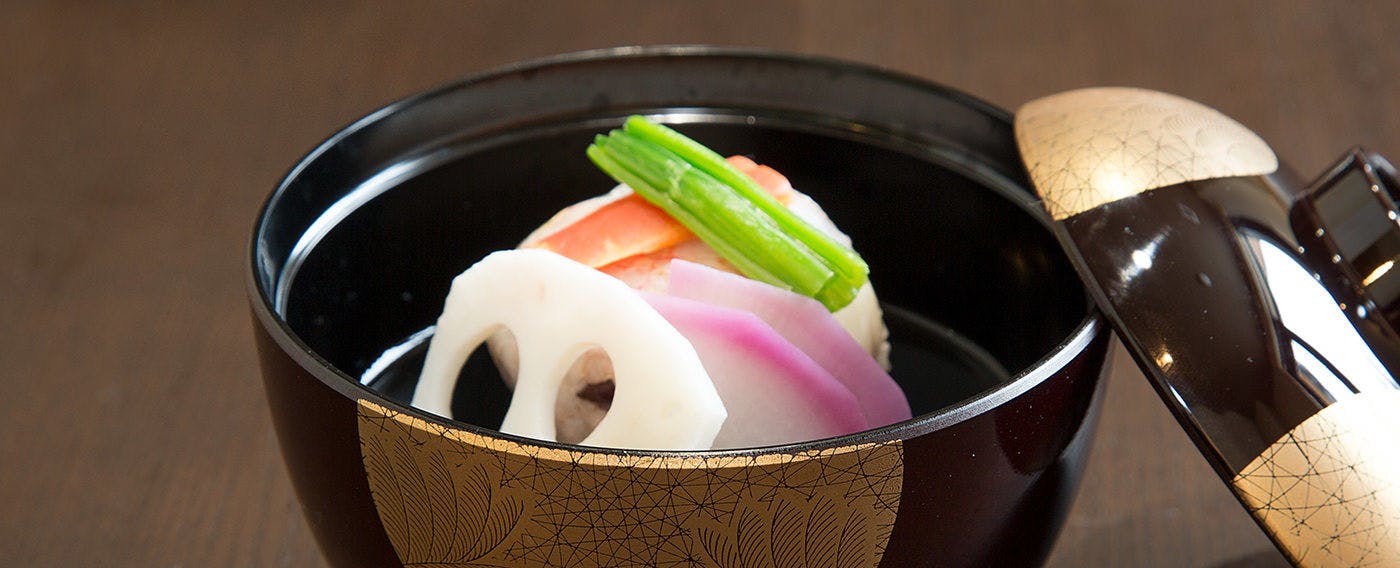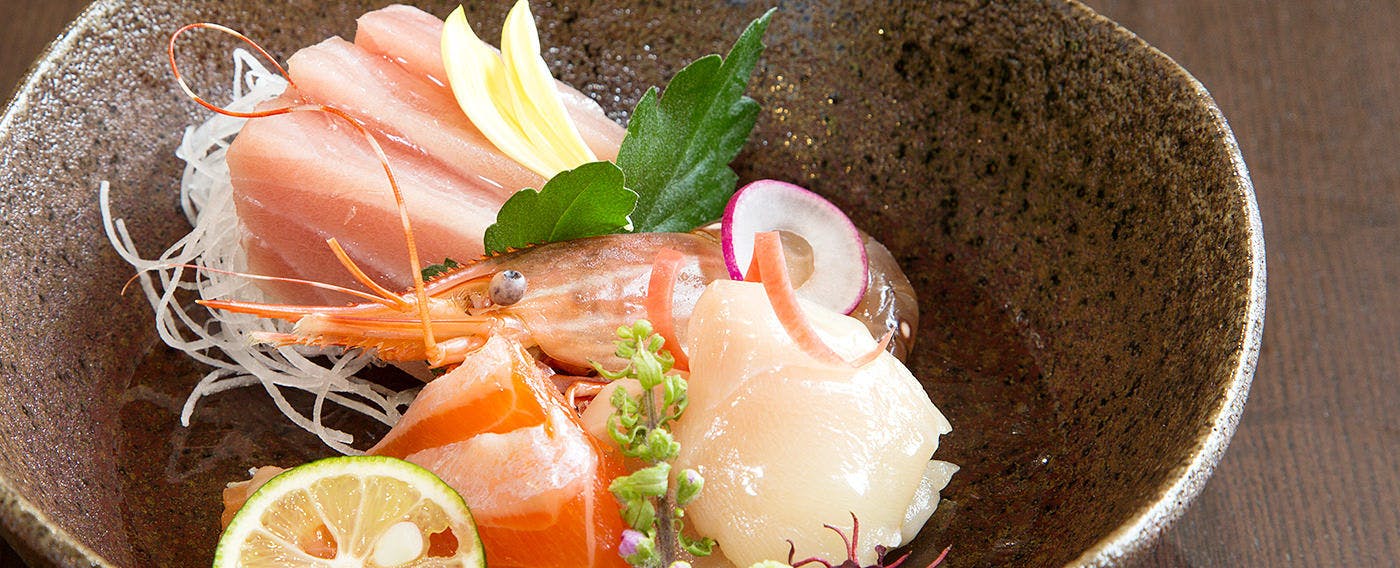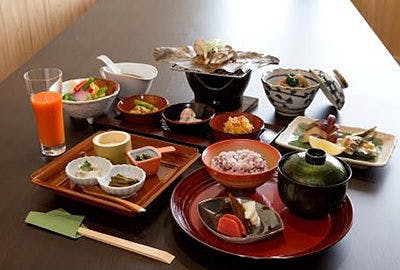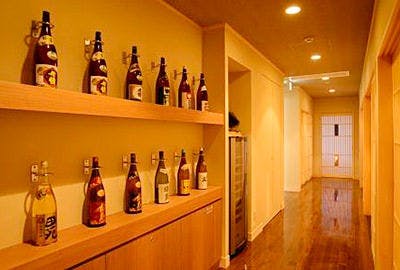 Hospitality and local mountain delicacies. Speaking of Okumino and Hida, Okumino chicken, and Hida beef. Local freshwater fish, wild yams, tofu, all with a unique deliciousness from Gujo's famous waters. Locally grown organic vegetables, and more, enjoy kaiseki cuisine that makes lavish use of nature's delicacies that you can taste only here.

Breakfast.
Another boastworthy thing is the breakfast selection.
Generous use of local ingredients provides a morning packed with local flavour and character.

Dining room, KOKIN.
Meals are served in dining room KOKIN on the 2nd floor. A wide range of carefully selected local sake is also available.
Baths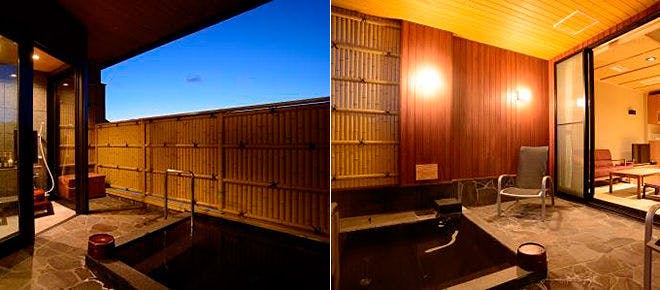 As much beautiful skin hot spring water qualities as your heart desires. Manten no Yu is one of Japan's leading sodium hydrogen carbonate salt hot springs (hypotonic weak alkalinity).
The hot spring water here ranks in the top 5 of most popular as chosen by connoisseurs in western Japan, and you can enjoy this excellent water to your heart's content in your room's very own open-air bath.

There is another hot spring bath across the street, Manten no Yu, for day visitors that you can use free of charge.
Access
Within Wing Hills Shiratori Resert, 1-1, Itoshiro Togeyama, Shirotoricho, Gujo city,,Gifu,501-5231,JAPAN
From the Tokai Hokuriku Expressway Shirotori IC or Takasu IC, by car, about 30 minutes.
Reviews
We saw a review here and we thought we'd definitely like to stay there, so we ended up staying there on the second night of our trip in Hida-Takayama. It was deeper in the mountains than we thought and so we were running late, and they kindly phoned to check on us. Inside the hotel was very quiet, and we found it very relaxing (even though it was a holiday period and I would have thought all the rooms were full). We were very satisfied with the laid-back Hida furniture and the spacious and beautiful hot spring with its fantastic quality water. I went into the piping hot open-air hot spring bath many times. And, the food was delicious, and you could see the great attention to detail in everything, the serving dishes, the presentation. And even though we had just been eating while strolling about outside, we ate eveything. Unfortunately because of the rain we weren't able to see the starry sky but I think it's something to look forward to for next time. Although sometimes we are misled by reviews, this inn was very satisfying, and we checked out the next day in a completely happy mood. We'd like to stay there again at another time of the year. Thank you. It was a pleasure to stay there.
+ More
2016/09/29
Itoshiro! There was a ski field there when I was younger! So there was this kind of hot spring bath there as well? The Ikyu site made it sound intriguing so I made a booking. In the review it didn't seem so bad but I wasn't really expecting much. It's only 3 hours from my house so I ended up arriving early. Firstly I was surprised by the attached facilities! To tell you the truth it was all a bit old looking and no big deal, but it was an extremely syrupy hot spring water with qualities for beautiful skin! You can drink draft beer as well, the food menu is also decent. I got in the bath, drank a beer, got in the bath ... I passed some more time, I checked into the hotel, and was completely amazed! Comfortable room, a comfortable outdoor bath (with a little bit of a scenery problem) ... couldn't stand to leave because of the pleasant service! Complete satisfaction! Dinner, the ingredients were good but the chef's (itamae san?) skill level was extremely high! There was the definite feeling that they had presented the ingredients at just the moment when they would be at their tastiest. Breakfast was also of a very high level! I underestimated it! I will do this again! My travelling companions are pressing me to make another booking.
+ More
2016/09/14
it was quiet in front of the inn: Is this going to be alright? Should we have chosen this one? I honestly wondered. However, that feeling disappeared as it gradually became apparent that it was a good and comfortable inn. Because our child was asleep my husband went ahead to the room with him. I went to collect the rest of our luggage from the car. No one from the staff came out with me to help. Oh?!, I thought to myself, but then thinking about it a little more I realized it couldn't be helped because it was a small inn after all. As you go in there is beautiful furniture and a coffee machine with delicious all-you-drink coffee. Everywhere was new and clean and comfortable. The lady at the information desk was warm and appropriately understated, which was a nice feeling. There was a ramp leading to the rooms which allowed accessibility for all guests and showed attention to detail. The room was cosy and both it and the open-air bath were well thought-out and easy to use. Because my child was asleep I think I would have been glad if I had been offered a futon or a cushion. Easy to use wash area, nice and smooth hot spring water. The temperature was just right and the amenities were also perfect. And ... ! The meals were fabulously tasty. The young lady who was serving us was kind, lively and attentive. Quality, quantity, all perfect! It was delicious! It was quiet during the night and we were able to sleep well. I definitely want to visit there again and try it at another time of the year!
+ More
2015/07/23
The room was large and clean and very comfortable. Every dish was well made and they were all delicious. The facility was only about 2 years old and meticulously clean so the whole place still looked brand new.
+ More
2016/11/05
The hot water in the bath was very good. The food was delicious and I was impressed by the many designs and the effort that went into the serving dishes. Unfortunately the weather wasn't good so I wasn't able to see the starry sky but I certainly do want to stay there again.
+ More
2015/11/05
Information
Check-in Time

From 3:00pm to 5:00pm

Check-out Time

Until 11:00am

Tax / Service Charge

Bathing Tax JPY 100 per adult is included in the rates.

Credit cards accepted at this property

VISA / MASTER / JCB / AMEX / DINERS
Children

Children the age of zero are free of charge if they share a bed with you. Please inform us at the time of making your reservation.
Children the age of 1-2 will be charged 2,160 yen (tax not included) as in-house usage fee even if meal/bedding is unnecessary.
Children above the age of 3 can stay by special rates, please ask the details at the time of making your reservation.


Pets

Pets are NOT allowed.

Parking

Free of charge for guests;Capacity 14 vehicles;

Other policies & conditions

If your check-in time is expected to be later than 17:00 please contact us by telephone.The whole building is a smoking-free area. Please refrain from smoking anywhere other than designated smoking areas.