Japanese-Style Room [Kaede] 46㎡

Half board included

Japanese futon bedding

See Details
From $977.95
for 2 guests /night
Japanese-Style Room [Sansho] 30㎡

Half board included

Japanese futon bedding

See Details
From $977.95
for 2 guests /night
Japanese-Style Room [Shakunage] 33㎡

Half board included

Japanese futon bedding

See Details
From $977.95
for 2 guests /night
- VAT is included, but bathing tax (around JPY 150 per adult) may NOT be included.
- Price in USD is based on the exchange rate as of today and might be different from that of the booking date.
Foods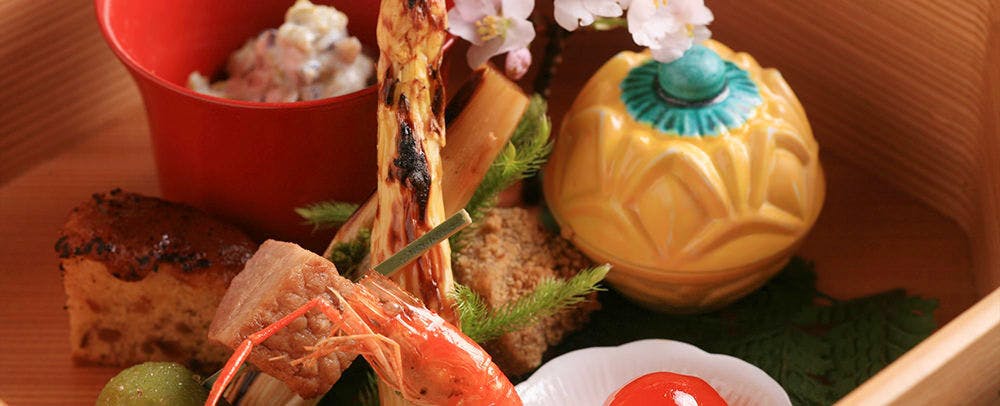 Foods in Spring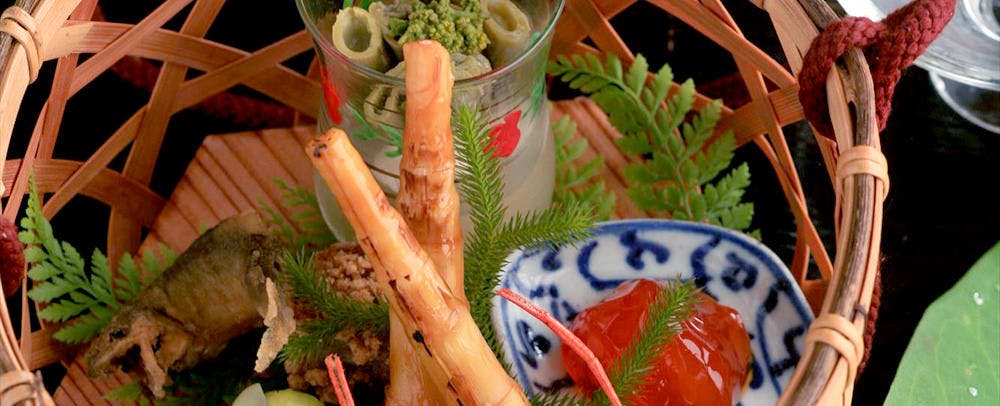 Foods in Summer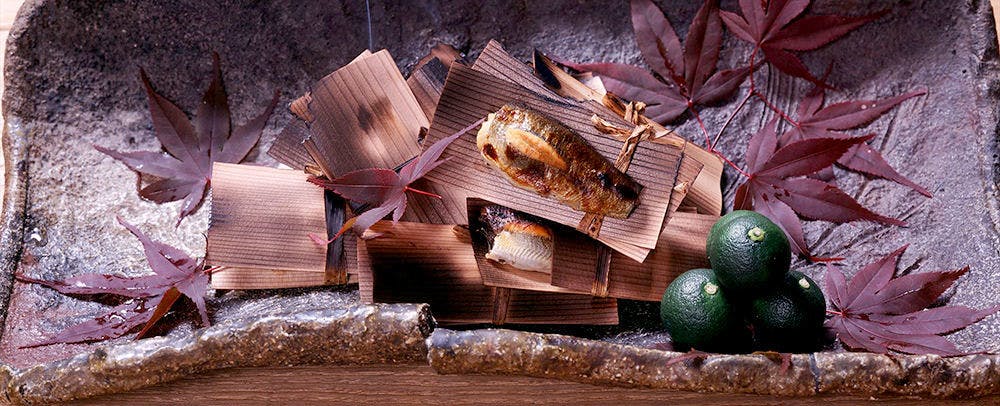 Foods in Autumn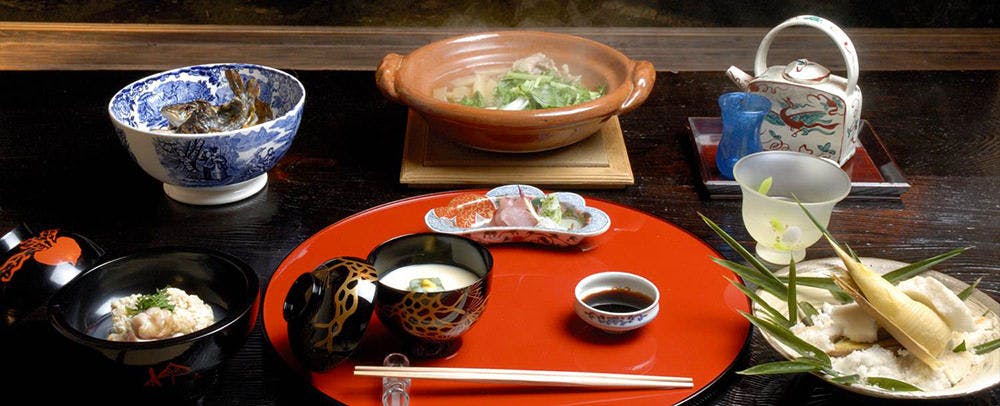 Foods in Winter
Tsumigusa' cuisine Since the beginning, Miyamasou has focused on offering Tsumigusa ("freshly picked") cuisine that has gradually evolved over the years, integrating ingredients that can be found naturally in the area such as wild herbs, fish from the streams, as well as fresh fish from the sea (seeing as Kyoto has a traditional fish transportation route called "Mackerel Road").
Baths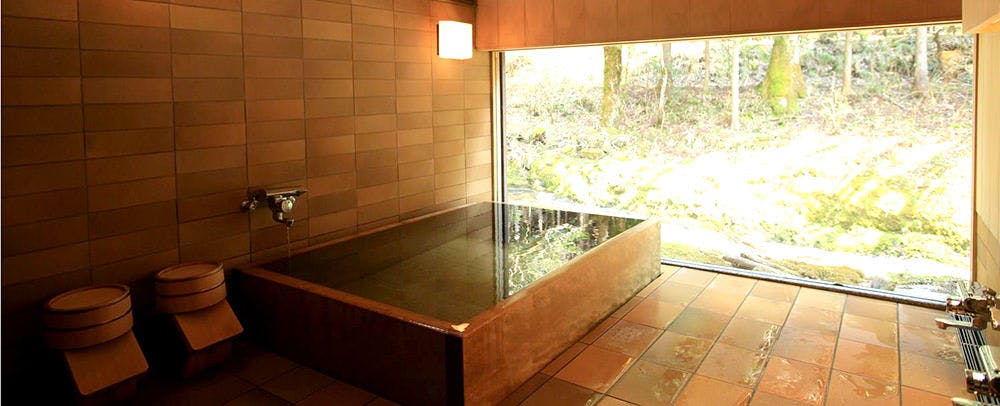 Bath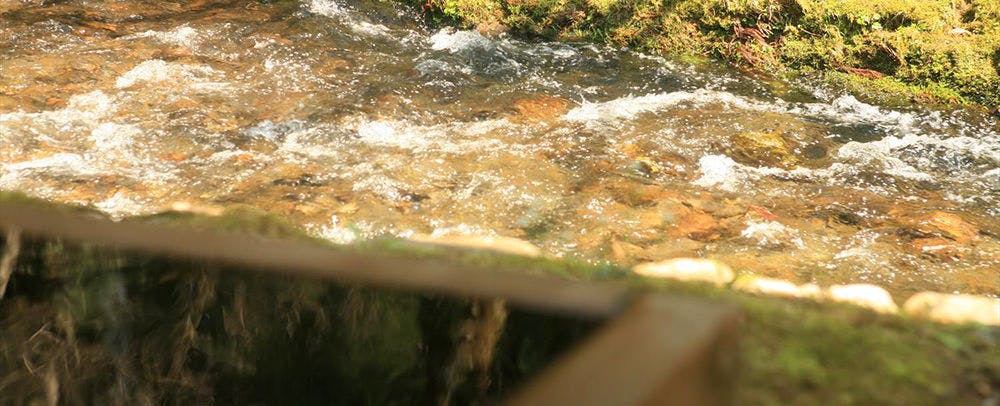 Bath
A private bath where you can enjoy the seasonal view Miyamasou has 2 private baths where you can enjoy the scenary of country side forest with the stream changed by season.
Facilities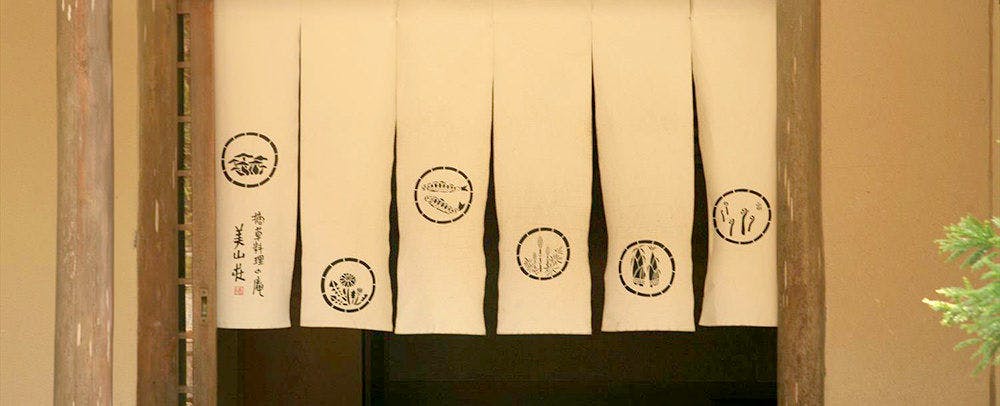 Entrance
Interior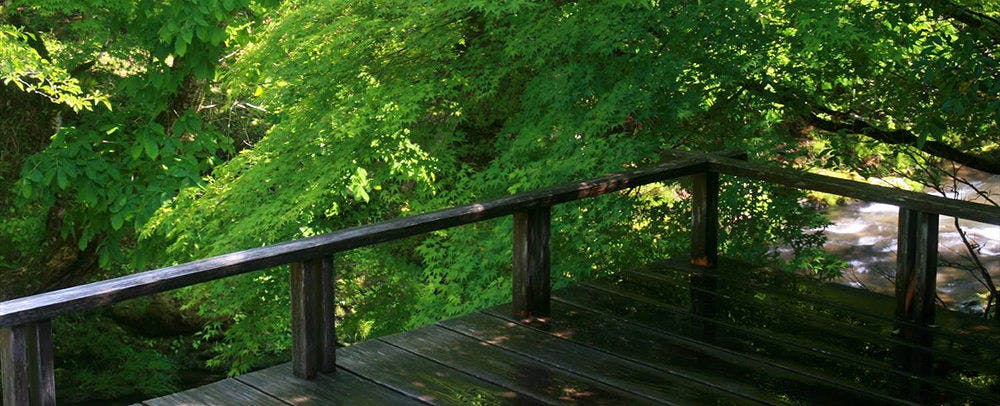 Interior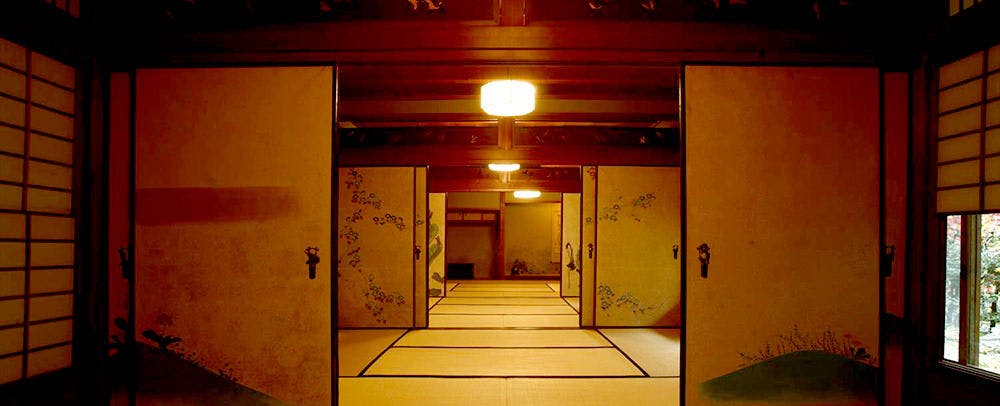 Interior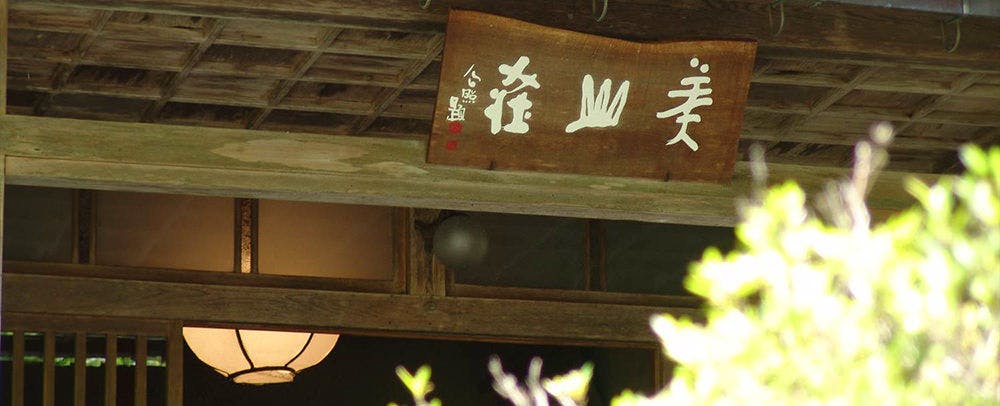 Entrance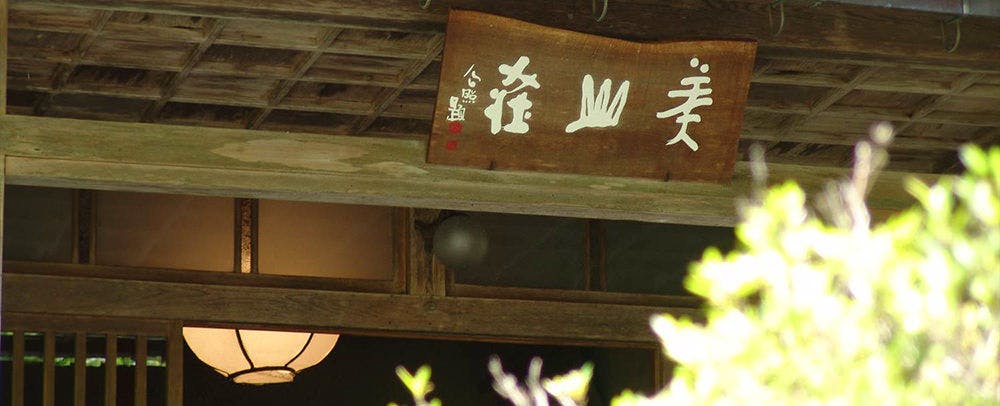 Entrance
A long-established cuisine inn with a history Initially built on the request of Emperor Toba at the end of the Heian era, the Bujouji Temple became well known as being associated to the Taira family. Many townspeople went on foot to pray. The original occupant known as "Shoukichiro", who had entered into priesthood at Bujouji Temple, eventually built a lodging in front of the temple. This later became Miyamasou.
Access
375 Hanase,harachi-cho, Sakyo-ku, Kyoto-city,Kyoto,601-1102,JAPAN
From Kyoto Station: 90min by car, or take subway to Kitaoji Station & take Kyoto Bus 32 (Line 32) to Daihizan Stop, or take Keihan Line to Demachi-yanagi Station & take Kyoto Bus (Line 32)to Daihizan Stop (about 1hr 40min).

Please note that only 1 bus is available in the afternoon(2:50pm at Demachi-yanagi Satation & 3:03pm at Kitaoji Station).
*Please write in comment if guests come by bus, so that the hotel can pick them up at Daihizan Stop.
Reviews
2 Reviews
We stayed to celebrate our silver wedding anniversary since we have visited here few times for lunch, liked its nice atmosphere, and wanted to stay. As I expected, there were the mind of hospitality and the harmony with the nature and the meal... The unworldly time flowed slowly without a cellphone, a TV, and a clock, and I could feel their sincere hospitality from the dishes that are equipped with the room, the ingredients that are used in the meal, the way of cooking, and the way of using flowers and plants. I think this is something that cannot be replaced with the money. Inn that makes you want to come over the way up to here. I would like to go there again.
+ More
Aug 2015
It was really wonderful. I cannot evaluate the true value of this inn by an ordinary way. Washing life. I'll be seeing you next time.
+ More
Mar 2015
Information
Check-in Time

From 3:30pm to 6:30pm

Check-out Time

Until 10:30am

Tax / Service Charge

15% service fee is included in the rate.

Credit cards accepted at this property

VISA / JCB / AMEX / DINERS / UNION PAY
Children

Children of elementary school or younger are NOT allowed.

Pets

Pets are NOT allowed.

Parking

Please make sure to write in comment if guests use a parking lot.; Free of charge for guests; Available from check-in to check-out; Capacity 10 vehicles; No Valet Parking Service

Other policies & conditions

Children of elementary school or younger are not allowed to stay.; Please note the cell-phone reception is weak and there is not Internet access at this hotel.; Please make sure to write in comment about guests' allergies and contact information which is reachable during the stay in Japan.