Hakuunsou
Hakuunsou is located along the upper Chitose river, among the quiet hot spring town of Yugawara with beautiful nature. It is the purely Japanese-style ryokan wholly surrounded by green. View from guestrooms are filled with scenery of changing seasons. You can enjoy the hot spring at large public bath, open-air bath, and private bath, to view the nature of Yugawwara. For guests' full experience of atmophere and comfort of hot spring town, Hakuunsou takes care to offer the best hospitality.
- VAT is included, but bathing tax (around JPY 150 per adult) may NOT be included.
- Price in USD is based on the exchange rate as of today and might be different from that of the booking date.
Foods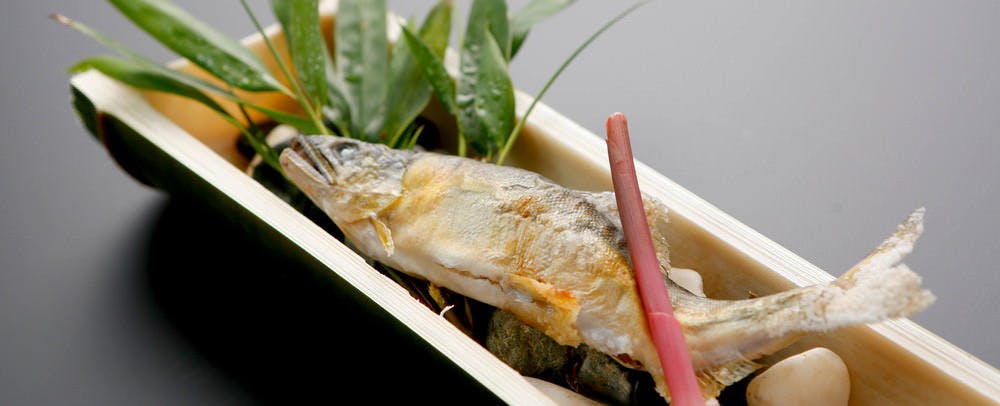 Foods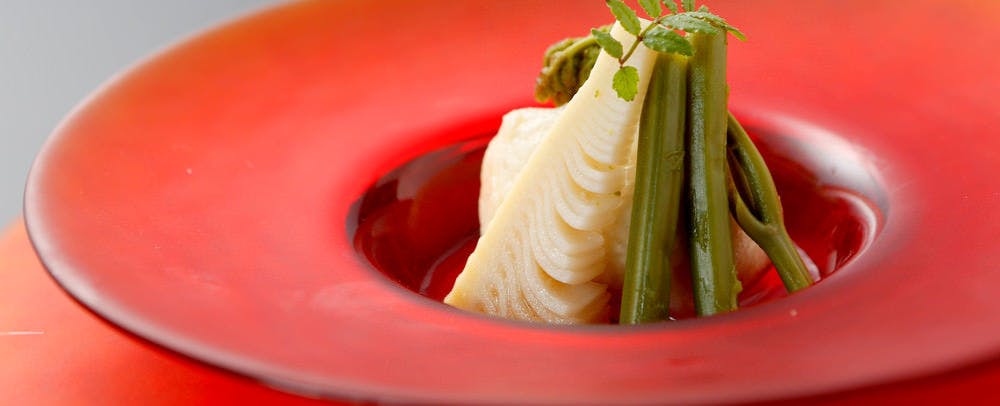 Foods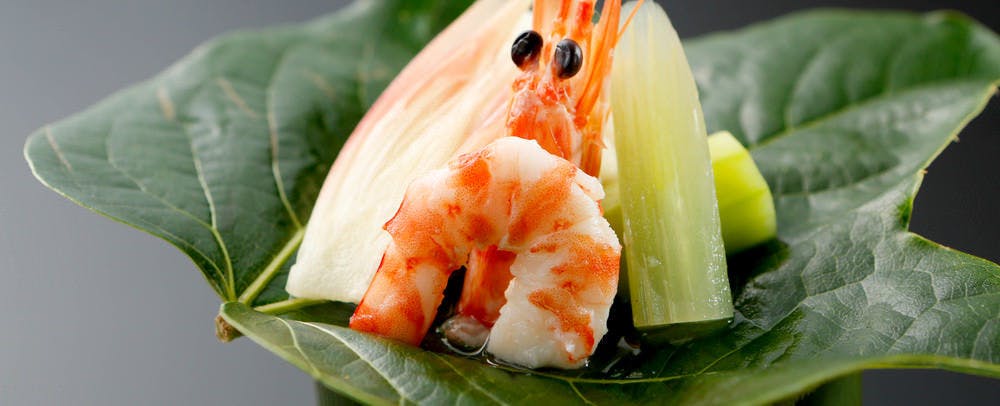 Foods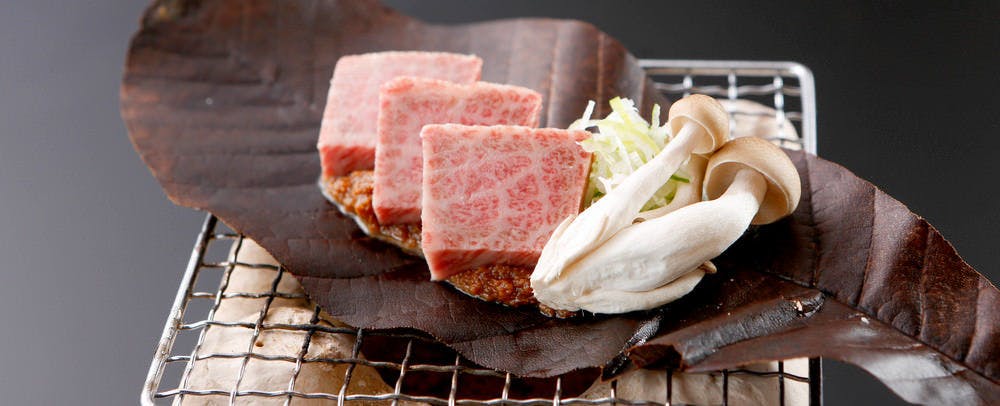 Foods
Kaiseki cuisine with each dish full-hearted Dinner is kaiseki cuisine with fresh seafoods from Sagami Bay and local foods. Menu is changed monthly, and you can see the handmade and full-hearted dishes by chef. Breakfast has choice of egg plate and dried fish plate.
Baths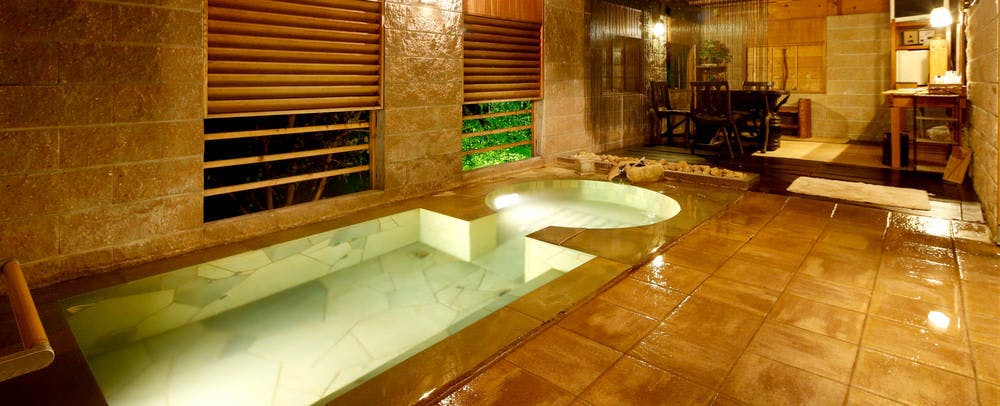 Private Open-Air Bath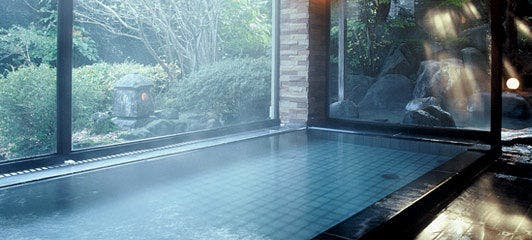 Public Open-Air Bath
Open-air bath, public bath, and private bath Open-air bath "Do-yu-yu" is for private-use only. Private place to heal your body and mind while bathing. Jacuzzi is available in the refreshing atmosphere among woods. You can fully enjoy the hot spring coming from the source.
Sanuki-no-yu is public open-air bath. Feel the hot spring of Yugawara in the large bath with huge windows, or in the fresh air.
Facilities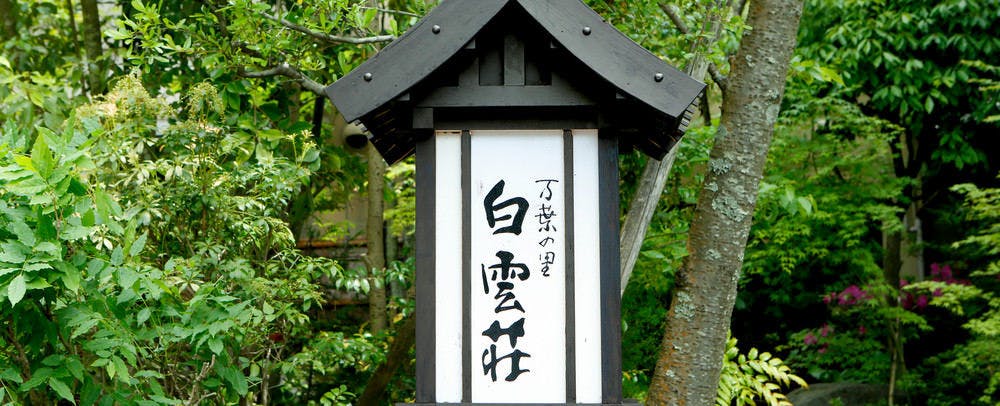 Facade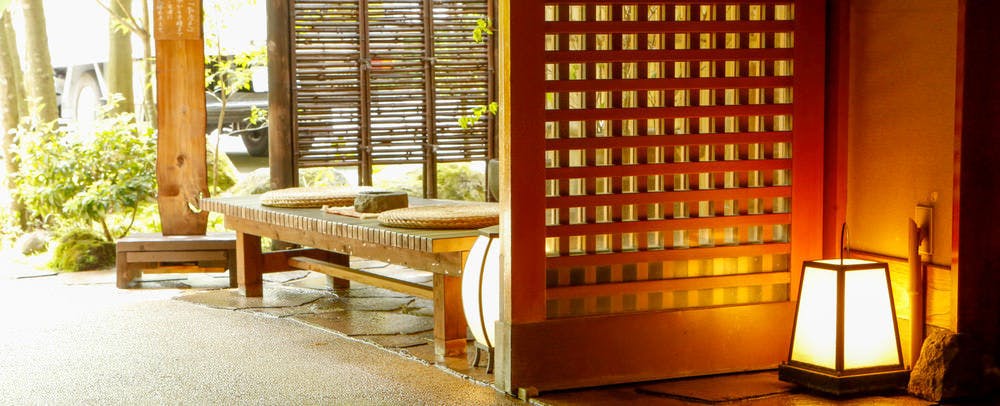 Interior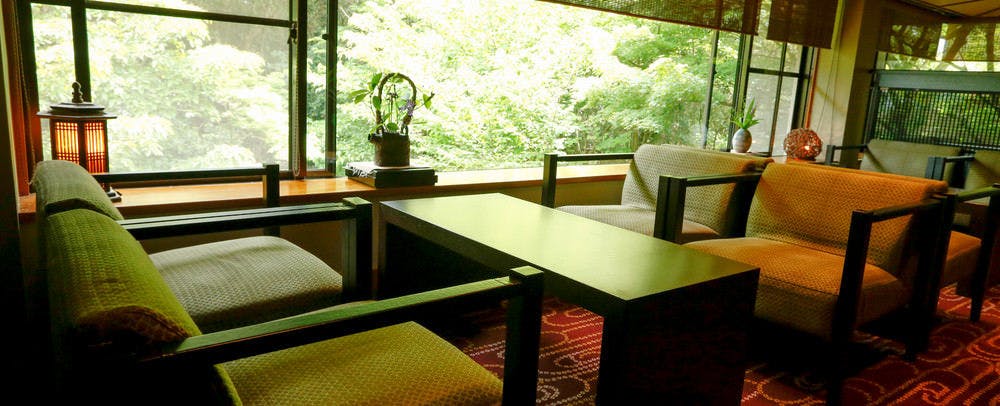 Lounge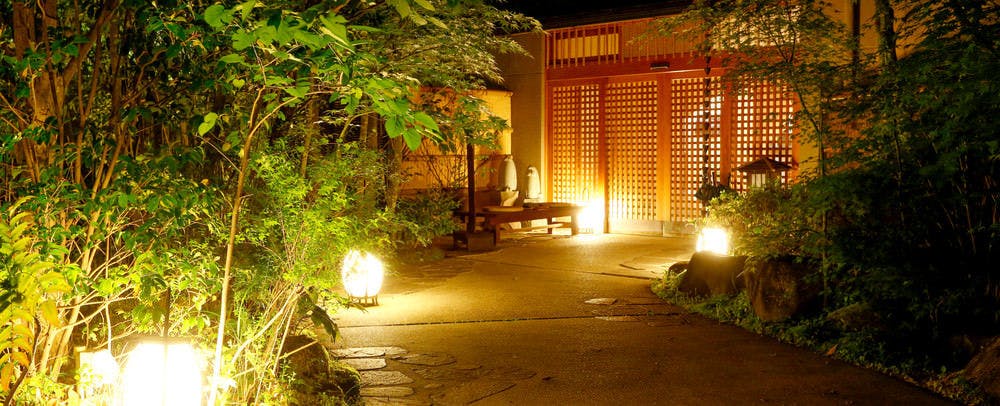 Facade
Treatment service Treatment salon "Ajisai-no-mori" is available with reservation. Open from 3:00pm to 10:00pm (registration until 6:00pm).
Access
Miyakami 716-1, Yugawara-machi, Ashigara-shimo-gun,Kanagawa,259-0314,JAPAN
BY TRAIN
From Tokyo Station: 35min by Shinkansen to Odawara Station, and 20min by JR Tokaido Line to Yugawara Station, and 10min by taxi. Or 50min by Shinkansen to Atami Station, and 5min by JR Tokaido Line to Yugawara Station, and 10min by taxi.
Reviews
I made a reservation through Ikkyu, but they mis-charged me. I double checked with them if it wasn't a mistake and they said that it was correct, but the next day, they came back to me saying that it was a mistake. Was the personnel at the reception new? How is it that they call us up at 10 PM to ask if they can come to fix the lights in the bathroom, where we are with a new born baby? I wish they had it fixed before we came. The room was clean and suitable. The food was so so. Please consider the situation of the guest little more since it is a high-class Ryokan. Please.
+ More
Sep 2015
I had stayed here twice before, with heya-shoku (a course served in the room) both for breakfast and dinner. But this time, there was a new restaurant, where apparently all the rooms, except for the one I stayed and another one, now have breakfast and dinner. I had a quick look at the restaurant, but there's no enclosure, and not much space between the seats either, so your conversation simply passes through. If only they had kept the same level of privacy as an individual room, maybe it would be better, but I didn't feel like using this restaurant at all. So when I asked to be served in the room (because it said it was available in the room I chose), I was charged an additional fee of 3,000 yen per person, despite there wasn't a single mention about this fee. Even so, as I didn't feel like eating in that restaurant (especially because it was a Japanese-style inn), I paid the additional fee, but I felt like I had been cheated, and that spoiled our precious trip. As for the food, unlike last time, they served dishes that didn't fill my stomach, with few options (as if they were leveling things with the restaurant), and the breakfast was served in a bento-like box. The rice had just been cooked in an iron pot and was good, but there was too few of it that we only had one bowl each and it got almost empty. The person waiting on us wasn't a traditional waitress, but one with cafe style, and although she was sympathetic, we went there to enjoy a traditional food in our room, and even paid extra money for that, but that ruined the atmosphere. It was not like before, they reduced costs apparently, and it was a wet blanket. I know it is difficult to get enough staff, but since you Shirakumoso claimed that you are a luxury Japanese-style inn, so that I went to enjoy the hospitality of Japanese style there, so I feel like I was half deceived. I liked the open-air bath in the room as well as the other services, and I wanted stay here every time, but now I'm not sure if I stay again or not.
+ More
Aug 2015
I could spend some leisurely time in a room from where I could hear the murmur of the river. The open-air bath in the room was really good, so I took many times. Not to mention, public bath was good too, The staffs' service were really well, so it was really pleasant. The dishes appearance were great, and very tasty. The bath and the room were thoroughly cleaned. It was very satisfied trip as I could spend time comfortably during the stay. I would definitely love to stay again.
+ More
Aug 2015
At first, they didn't come to pick us up. Then, I was soaked with sweat to get to our room by carrying my baby and luggage up the stairs as there was no elevator in the facility. When we arrived the room, I had to listen to a long explanation about the room, and I became worried... The meal was neither good nor bad, however, each dish didn't taste consistent, which was far from the Michelin level. We didn't receive any special service even though I informed them beforehand that I would be with my 2-month-old baby, never knowing who was in charge of our room. Needless to say, I got no greeting from Okami (female manager) and so on. As they said no to my request to check out in the room due to small children, I went to the check-out counter again carrying baggage and a baby in my arms. For your information, they don't even see me off after check-out. I would like to request a minimum service level as long as they run an accommodation, while I don't expect a high service level as the price is not that high. I was disappointed.
+ More
Aug 2015
This was the first time I stayed here, and the food was great as it got Michelin stars, and the service was fantastic too. The staffs treated me very well and politely and I appreciate it. We wanted to do fireworks at midnight and although it was a selfish act the staffs rented us a bucket and also told us that we could go back to the room without tidying up. Thank you very much for that service. This was the hotel where I would like to visit again to have the food there. Although one point I was bothered was that they did not have the elevator.
+ More
Aug 2015
Good points: the large public bath was small and cozy. Even though it was bon-season, during our three days stay, we went to the bath six times and there was almost nobody there, it was like it's reserved for us. The reserved open-air bath was large, and there was a TV and a relax space too. About the food, it was delicious and the portions were large too. The air conditioning of the room was good as well. The points I would like to ask for improvements: ventilator in the large public bath, cold bath if it's possible. These are the two things indispensable for bath-lovers. Because there was a renewal, there were new and old parts. As we arrived, the old roof could be seen largely, and we became anxious. There were some scratches in the room, but it cannot be helped. And the main point: each member of the staff was trying to do its best, but the quality of service was far from a first-class hotel. After the dinner, we had dessert in another room and there was coffee as well. However, after the breakfast there wasn't, and when we asked for it, they said: "Please wait for a moment, we are going to make it from now". The information about the time of the dinner and the portions was insufficient, and we got hardly any information about the drinks. Even though the food was delicious, it's a bit sad. I don't want the landlady to greet us, but there wasn't a service produces everything carefully. There are less and less accommodations where Japanese can stay and relax without anxiety. I would like an accommodation like this to keep going strong.
+ More
Aug 2015
Most of the food was small and neatly arranged; on top of that there was a small Japanese spiny lobster? and a small abalone? If they are that small, I suggest they serve one of them and make it bigger. I went to have breakfast at 8 AM as arranged but the rice and the miso soup would not come for a while; they started to put away the dishes one after another while I was eating for the people coming in at 9 AM and it made me uneasy. Also I asked for the wine at dinner, a privilege for the diamond members, but it did not come even after I finished eating and some time passed; when I started dozing off the telephone rang but it was cut off when I answered. The staff then came and brought wine saying that they thought I might drink at night without an apology. I felt like they were told that they should not apologize to the guests.
+ More
Aug 2015
Last weekend we used this hotel for the first time as it was a "birthday journey" for the father. It was also the first journey for the child (who is 1 year and 1 month old), so we were anxious about these things that we experienced for the first time, but the staff were very attentive and took good care of us, and we could comfortably spend 2 wonderful days The meals were served for us in a separate room, so the crying and bustling of the child did not trouble other guests. We were very satisfied by the quantity and quality of the food, it was really delicious When the child was surprised by the loud sounds of the Samba carnival and started to cry, they have come rather early to pick us up and this helped us a lot. In addition, I really appreciate the provision of a diaper box in the room, and their assistance in warming up the baby food. Thank you I gave the bath 3 stars because the temperature of the water was so high I couldn't go in directly though this could be due to the season. Furthermore, the temperature is high in summer, so I had to regulate the water temperature with water to cool it down considerably. Since the water come from a hot spring source, they should have regulated the water temperature a little so that people can go in. There were insects as it was summer after all (I guess it can't be helped in this season) Overall, this is a wonderful inn I would recommend even to my loved ones. I would love to visit again. Thank you,
+ More
Jul 2015
This is my first time to use it. I heard that the entrance and dining room had been renovated since June, and they were beautiful. Of course I as well as my girlfriend was satisfied and it was a good thing that I made a reservation for this inn. The food was very beautiful and delicious, and I became so full. A server explained the food one by one and even I, who don't know much about the food, could understand it. I enjoyed the view from the dining room with the river running nearby. For the dessert at the end, we were moved from the dining room to another place to enjoy. At last, I think it would be better if the large bathhouse were more spacious. I would like to come back when I have time. I'd like to chose a higher grade room next time.
+ More
Jul 2015
I used it with my family. Probably since the room renovation, beds had been wedged into the Japanese style room and meals were served beside the bed. I was disappointed by the layout of the room, lights or interiors were not considered well in spite of the enough space available. The meal was volumious and I was not able to eat up. I wondered why each dish had so different taste as if cooked by different cook. I wondered it was because of the inn's situation and didn't understand some service or meal time (As I was told that breakfast is served from 8:30 at earliest, I tried to take my impatient child for walk to beguile but I saw some rooms having meals at 8 am). It was the first time to have such a hot water at the in-room open-air bath. The temperature should be checked before entering the room at least. The temperature regulating faucet was risibly located far and unreachable. I know this is a harsh opinion but I suggest that both of software and hardware is improved or the price is reviewed.
+ More
Jun 2015
I stayed at a detached guest room E type called 'Doppo.' The appearance of the building was old and I was troubled by the smell in the lobby and got anxious, but the room and the inside of the building were okay since they were nice and clean. I thought it may be not enough space for us since it said 10 mat room with a room made of wooden floor on their offcial HP while it was listed as a 12 mat room with a room made of wooden floor on Ikyu, but it was actually a user-friendly room of 12 mats with a room made of wooden floor. The open-air bath in the room was as big as 6 adults can fit in, its water flew directly from the hot spring source (still we added water), and it was nice that they had a pair of bathrobes and towels. I was surprised that they have toilets for gentlemen and toilets for ladies. The food was lightly seasoned but it was cooked with great soup stock so I enjoyed eating it to the very end. In the refrigerator of the room there were free soft drinks and there was a coffee machine; also the maid for our room seemed very nice and my children too said "she was kind". I called the front regarding the yukata and the obi but they handled the matter quickly so I could spend a relaxed time although I stayed for 1 night. Thank you. I would like to visit again.
+ More
Apr 2015
Information
Check-in Time

From 3:00pm to 5:30pm

Check-out Time

Until 11:00am

Tax / Service Charge

Bathing Tax JPY 150 per adult is NOT included in the rates.

Credit cards accepted at this property

VISA / MASTER / JCB / AMEX / DINERS
Children

Children of under 6 years old (elementary school) are NOT allowed.

Pets

Pets are NOT allowed.

Parking

Free of charge for guests; Available from 2pm to noon; Capacity 15 vehicles; No Valet Parking Service

Other policies & conditions

Please contact the hotel in case guests arrive later than the scheduled check-in time.; Bathing Tax JPY 150 per adult is NOT included in the rates.; Private open-air bath "Do-yu-yu" does NOT accept reservation available in order of arrival.