Yamazatonoiori Soene
A resort that carries forward the legacy of a private mansion from the late Edo period. "Yamazatonoiori Soene" faithfully reproduces a magnificent old mansion of Hida built in the late Edo period. As the breeze flows through the hallway, gently enveloping your heart, you can feel the essence of over a century of tradition of the mountain countryside. Return to your natural self in the rich ever changing nature, like the time eternally flows, calmly and without rush. Experience the forgotten precious moments of relaxation at your own pace.
We are sorry but we don't have any rooms available now.

Please select another Ryokan.
- VAT is included, but bathing tax (around JPY 150 per adult) may NOT be included.
- Price in USD is based on the exchange rate as of today and might be different from that of the booking date.
Foods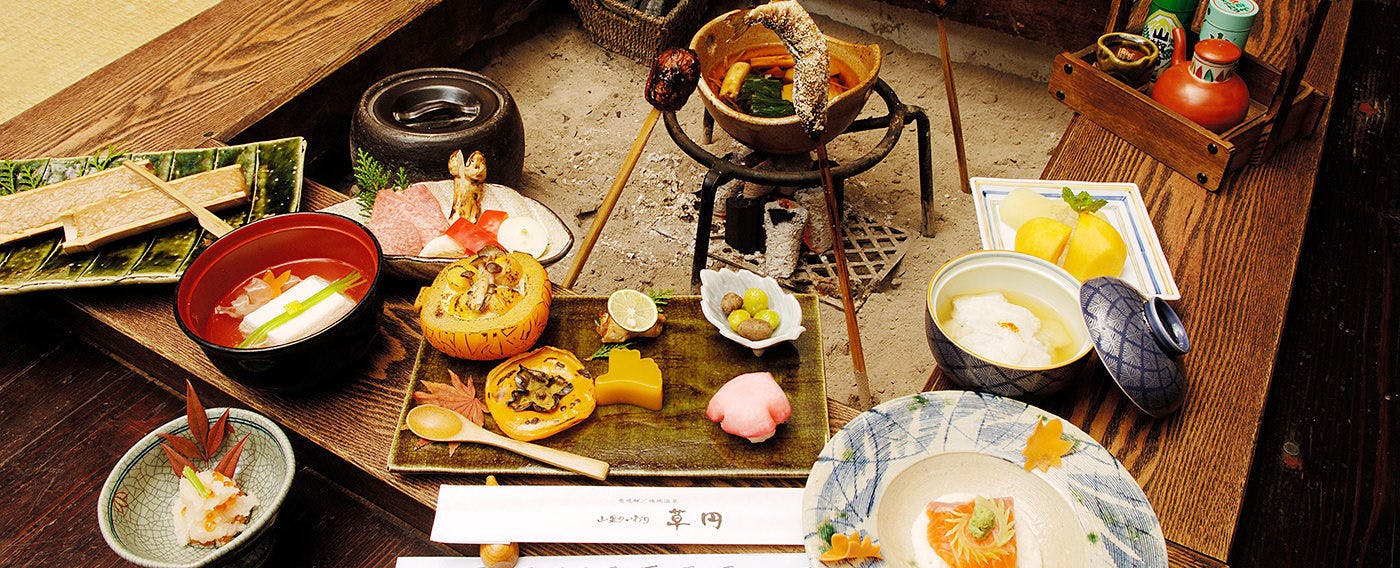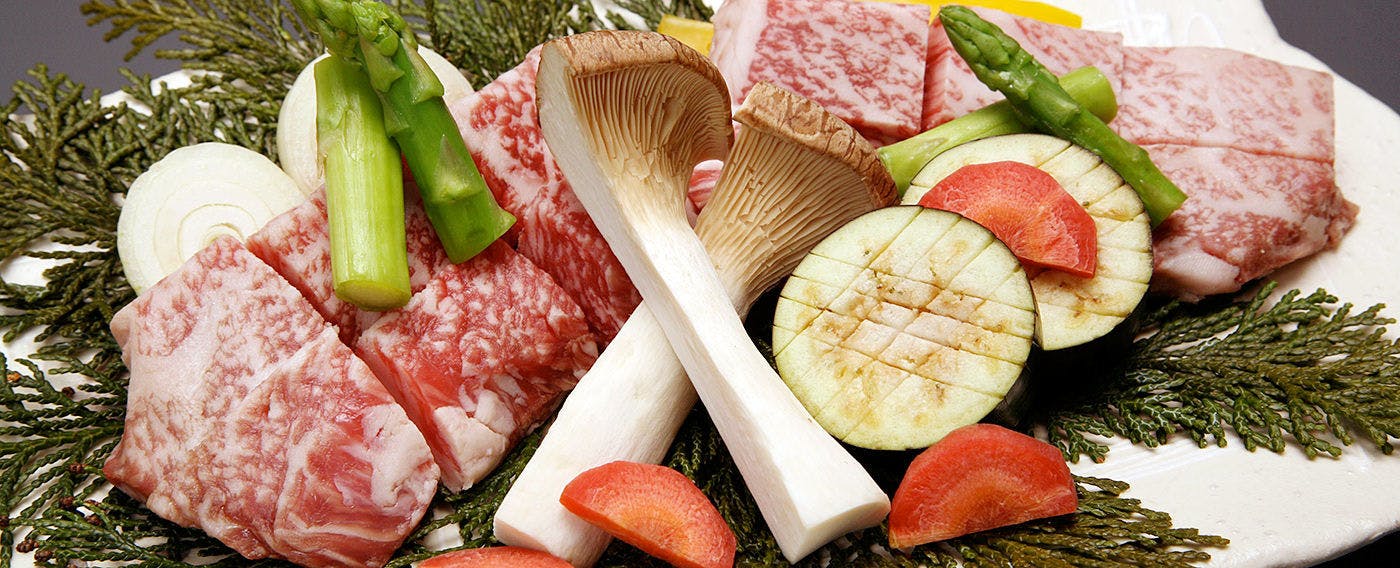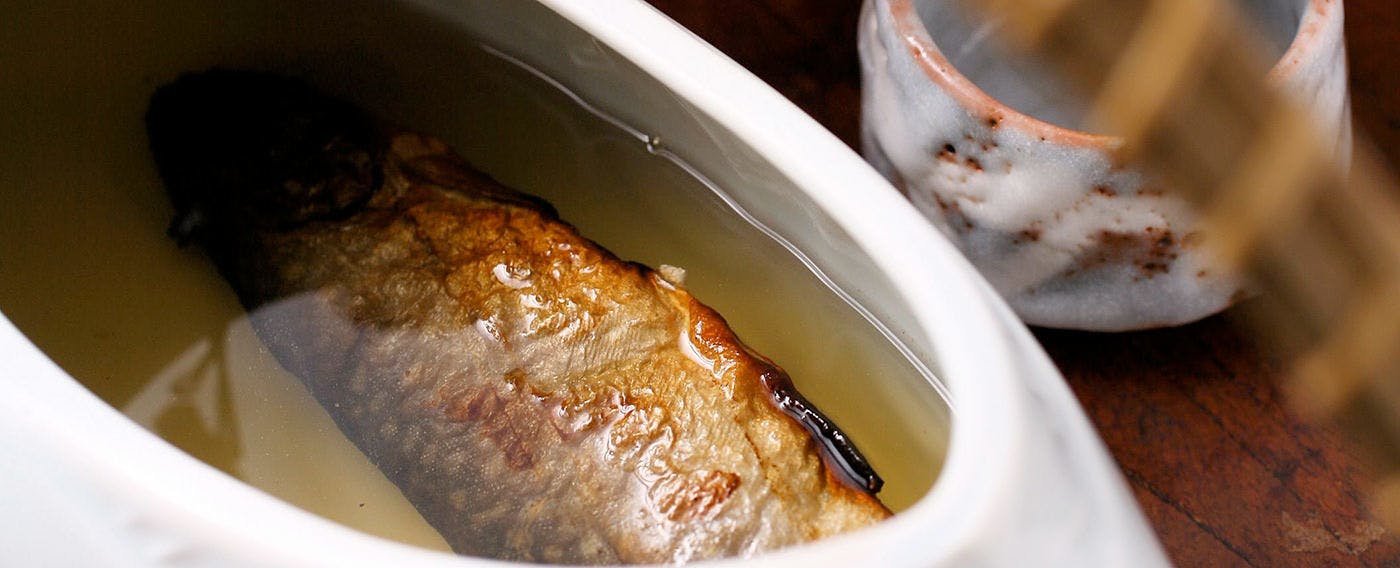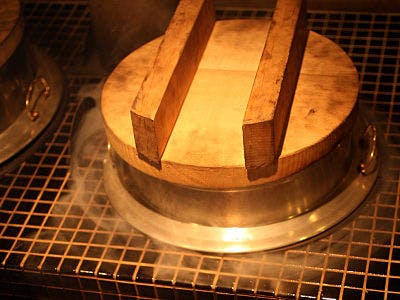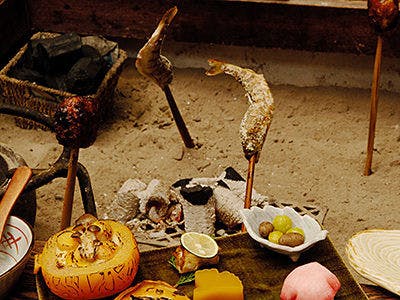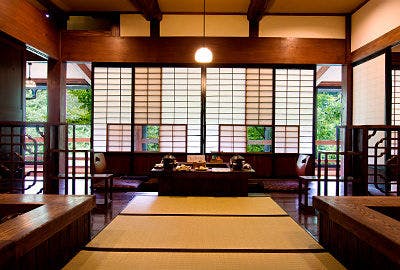 Enjoy having your meals surrounding the Irori hearth with the grace and seasonal taste of Hida. Enjoy local foods and seasonal cuisine surrounding the Irori hearth. The rice cooked with firewood every day is unique to Soene. Please enjoy Hida beef and local dishes unique to Yamazato.

Cooked with firewood, every day.
At Soene, it is a tradition to cook the meals using a kamado pot and firewood.
Rice cooked inside a kamado pot has a warm texture and a sweet scent, making excellent taste.

Experience the taste of Hida, sitting around the Irori hearth.
The irori hearth has been the centre of hospitality and courtesy in Okuhida since long long ago.
The meals, the hospitality, special occasions and seasonal events the same, everything is experienced by the fireside. Please sit back and relax for tonight.

Fire hearth restaurant: Mokuan 1st floor
The meals are at the first-floor restaurant featuring a hearth.
Please enjoy your meal as you relax calmly surrounding the irori hearth, a tradition dear to the people of Hida. Table seats are also available.
Baths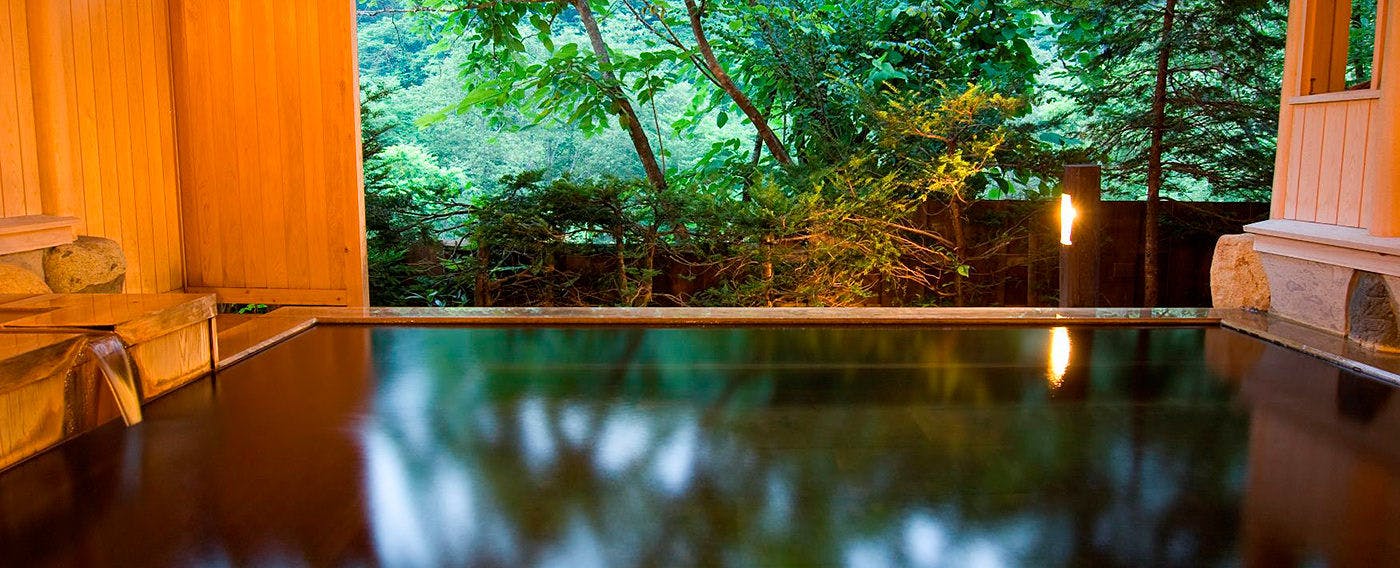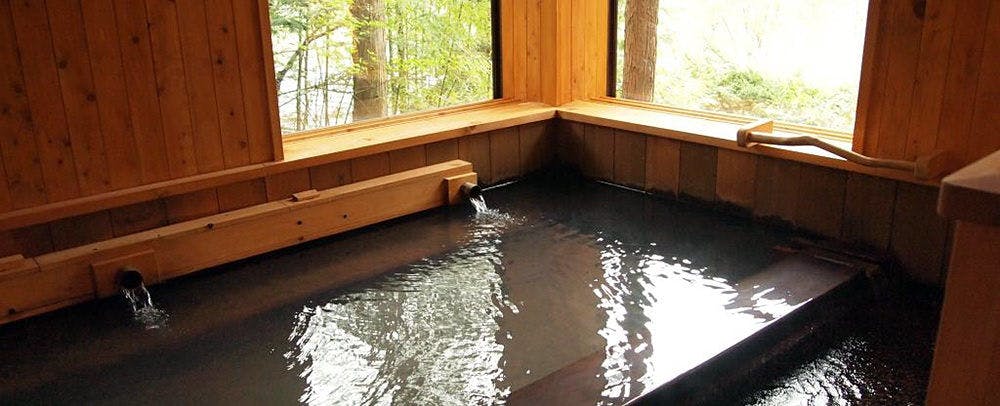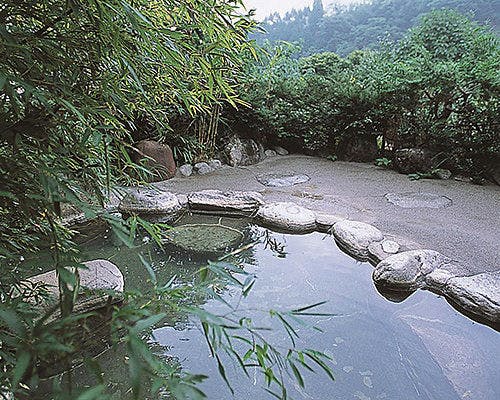 A blissful time that you can spend immersed in the steamy water of a little known hot spring. Soene, located at Fukuji onsen, has its own spring source and is a member of the 'Gensen Yujukuwo Mamorukai' association of resorts that have natural hot spring sources. Please enjoy the luxury of your whole trip to its fullest, enveloped in the essence of the rich nature flowing gently. There is a large public bath and three private baths for reservation.

Open-air bath with a private indoor bath for reservation
There are three private open-air baths for reservation at the hotel.
Each has an attached indoor bath, and each one has it's own beauty and mood to the open-air bath. From a snug and relaxed style open-air bath to a large bath where you can be at one with nature, there are three types of open-air baths that overlook the mountainscape of Fukuchi. Please enjoy the charming open-air baths to your heart's content.
Facilities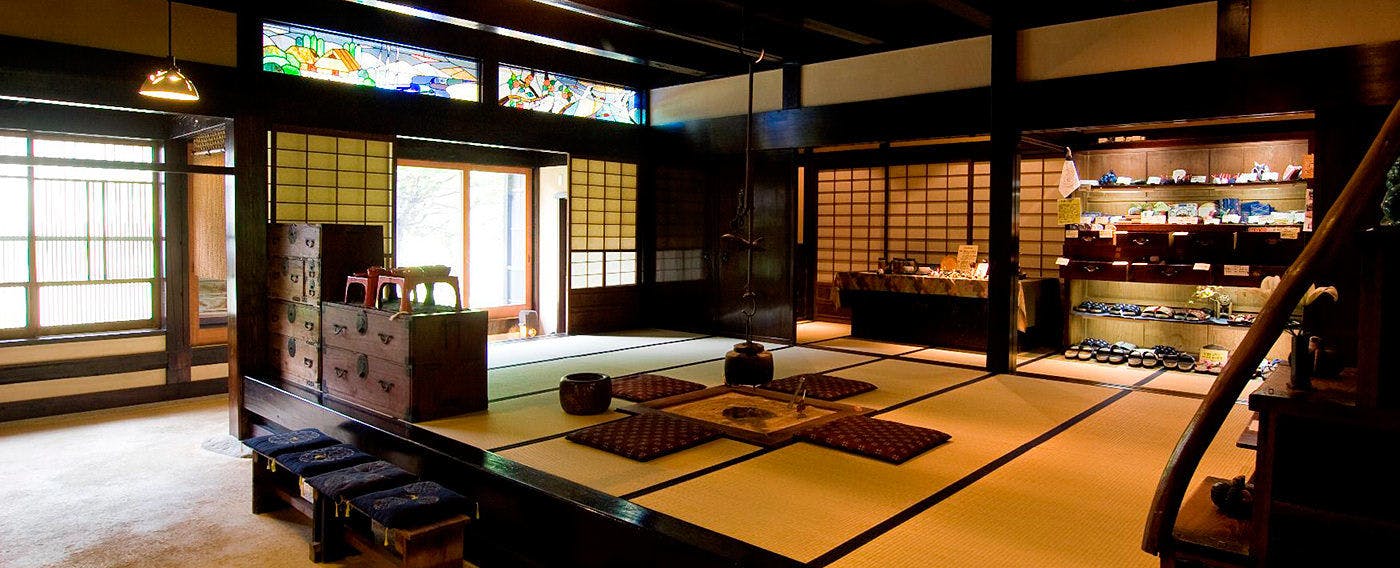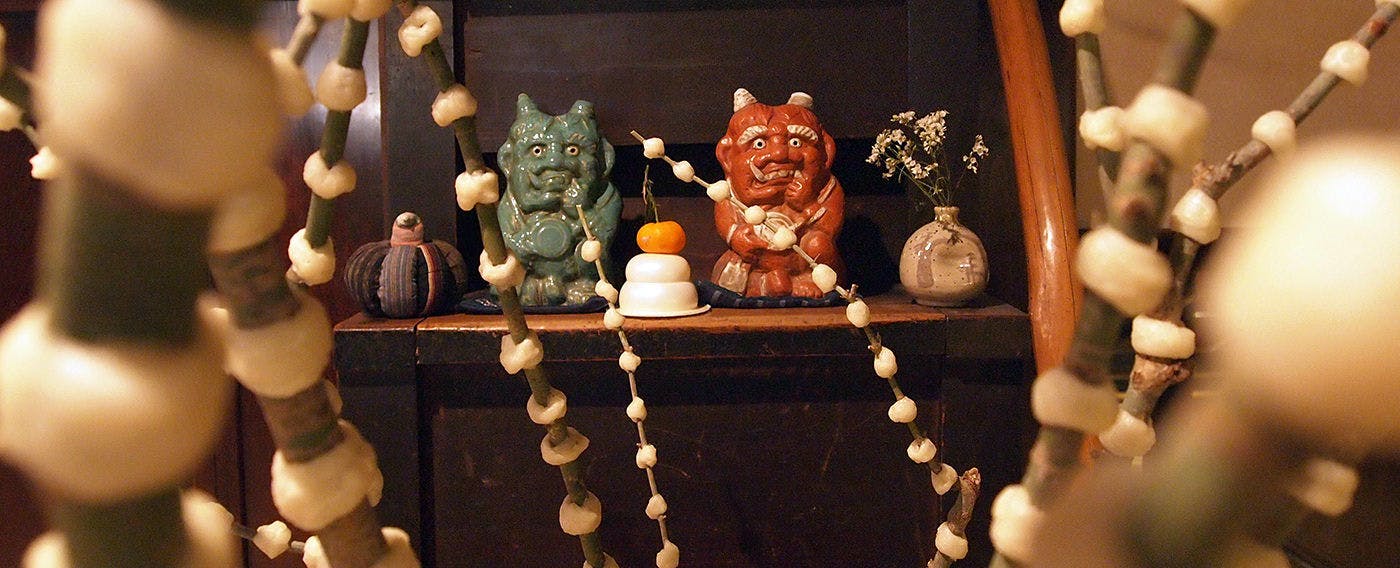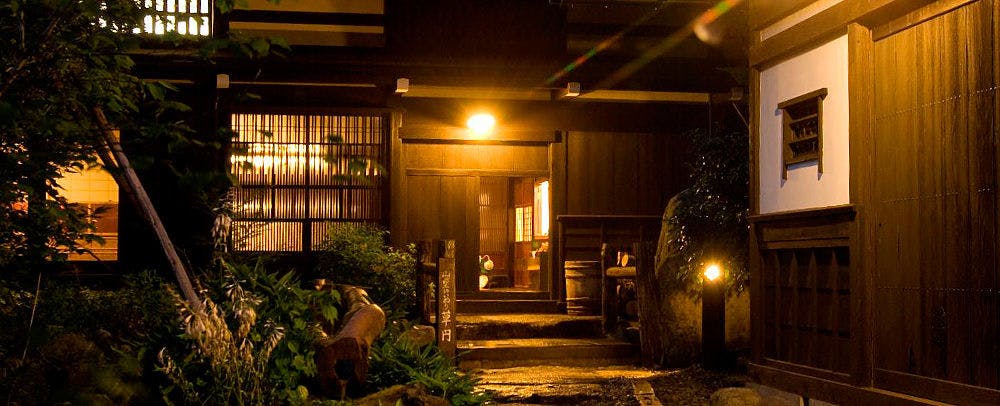 Lend an ear to the tradition spanning a century, and get a glimpse of an old lifestyle. An Irori hearth reminiscent of the olden times, and hefty wooden beams running across. The warm fire glimmering quietly relaxes your heart. Sitting right next to the Irori hearth is almost symbolic to the people of Hida, it is a place that provides relaxation to everyone. Sit back barefooted and let your body relax.
Access
831, Fukuchi Onsen, Okuhida Onsengo, Takayama city,,Gifu,506-1434,JAPAN
When using public transport:
Around 75 mins on the bus towards Shinhotaka from JR Takayama station. Get off at Fukuji Onsen, the resort is a 3-minute walk from there.
Get on the bus towards Hida Takayama from JR Matsumoto station, transfer at Hirayu Onsen towards Fukuji Onsen. Around 90 mins to Fukuji Onsen.
Take the express bus towards Takayama from Shinjuku west-exit, transfer at Hirayu Onsen towards Fukuji Onsen.
There is a direct bus from Osaka Umeda station to Okuhida Onsenkyō.

Reviews
The entrance is led to with mossy stone steps, the building is like an old styled home with big wooden beams running across. The meal space behind the hearth, etc. all compliment each other and have a very nostalgic atmosphere. There is no vending machine, etc. but they have beer, soft drinks and chilled spring water. The site is wide, and it is located along nice mountain streams in Fukuchi Onsen. There is a private bath, a semi-open-air public bath, an open-air bath along the river, and three types of hot springs all with a different feeling. Meals are full of locally produced products such as Hida beef, Shinshu salmon and mushrooms, it is all quite delicious and very satisfying. I definitely want to visit again.
+ More
2016/10/20
All the staff members are all lively and it was fun to be here. Moreover, I think that attention to details, such as decorations, arrangement of objects, mochi rice cakes in the morning, it's a very nice inn overall. The hot springs were rich in variety and I thought that it was nice to do a consecutive stay here. I enjoyed having all the different kinds of meals, but I think that it was a little too much for middle-aged and older people. I wonder if the amount of each item could be reduced a little. But overall I am quite satisfied.
+ More
2016/08/20
It was a wonderful lodging that makes us forget our day to day usual life. It feels like being at a nice & cosy secret hideout. The staff cares about the customers and all the little details, I was very pleased with the ingenuity of the hotel and the design of the room and building. Personally, I was just happy to have a private bath for 24 hours at any time I wanted. Also, I was very happy to have the room upgraded because there were vacant rooms. Thank you very much. I'd like to come back and stay here soon.
+ More
2016/08/20
I went to Takayama for a refreshing trip just by myself. On the first day, I went on a tour with Hida No Sato, Great Seven Lucky Gods, Takayama Art Museum, Festival Museum, Food Stadium. I ran from from Takayama city to the grass circle of Fukuchiyama Onsen in like 50 minutes. The atmosphere is quiet and calm, sounds of the mountain streams are comfortable to the mind, and the bath was enough to take a tiredness. I tried the public bath, outdoor pool, rental baths and everything I entered was great. The meal was satisfactory enough to enjoy with the hearth. I took a bath in the morning sun and moved my eyes to the fresh green trees, I was able to experience the extreme joy of entering the open air while listening to the pleasant streams of water. In addition, a bite-sized bamboo-wrapped rice ball as a petite breakfast like a souvenir after breakfast is also good. It is perfect for the a small snack around 11 o'clock. To be honest it was hard to have it. On the second day, I bathed in a lot of minus-ions at Hirayu Otaki, cool in Hida Great Cave, and by afternoon I took a journey and went back to my way home. Glad I picked Soene. I thought that I would like to come again.
+ More
2016/06/20
We had delicious meal served carefully one article by one. The river fish preparation was also a nice and fresh dish. Among them, the taste of rice and miso is at the heart of any meal, and I was able to fully enjoy the merit of Japan. The mind felt healed by the natural color of the trees looking down from the public bathhouse, and I was able to spend time relaxing from the core of my body. It is a perfect place for a trip with a view of the Hotaka mountain peak, and Hotaka ropeway landing is just about 20 minutes by car. For those who want to enjoy trekking further, you can go to the climbing base of Fukuchiyama on foot from the inn and you can enjoy Hotaka and the views from this mountain. Soon it's gonna be firefly season, and we would like to this facility again.
+ More
2016/06/20
Information
Check-in Time

From 3:00pm to 6:00pm

Check-out Time

Until 11:00am

Tax / Service Charge

Bathing Tax JPY 150 per adult is NOT included in the rates.

Credit cards accepted at this property

VISA / MASTER / JCB / AMEX / DINERS / DEBIT CARD
Children

Adults (people of junior high school age and above) have to separately pay a bathing tax of ¥150 per person. Young children of 2 years and above who do not need meals, only have to pay a base rate of ¥3000 includes yukata (excludes meal/bedding fees). Free for infants under 2 years. Please fill in the remarks column.

Pets

Pets are NOT allowed.

Parking

Free of charge for guests;Capacity 20 vehicles

Other policies & conditions

During new year, golden week and Obon festival season, the restaurant uses a shared-table system and thus will not be able to allow children to use the service. For details, please contact the resort via telephone./On the day of lodging, in case you are running late for the entered check-in time, please contact the resort on the given number.Also, in case your arrival is delayed beyond 17:00 on the check-in day, please be sure to call the resort regarding preparing your food.