- VAT is included, but bathing tax (around JPY 150 per adult) may NOT be included.
- Price in USD is based on the exchange rate as of today and might be different from that of the booking date.
Foods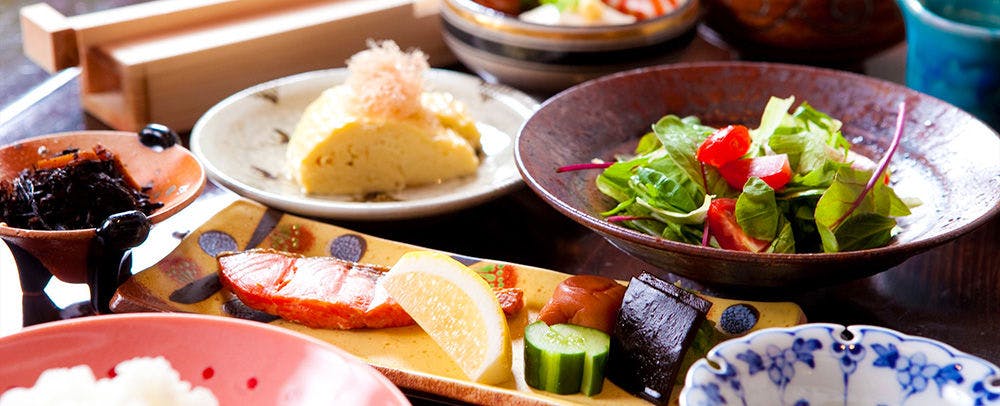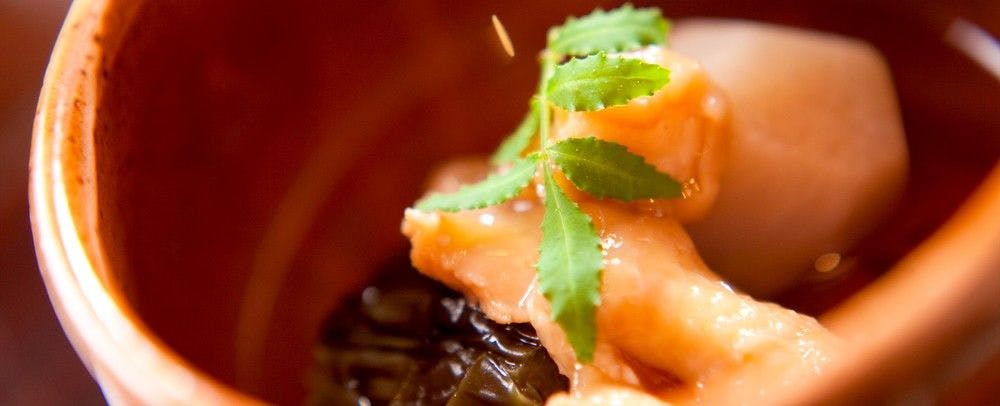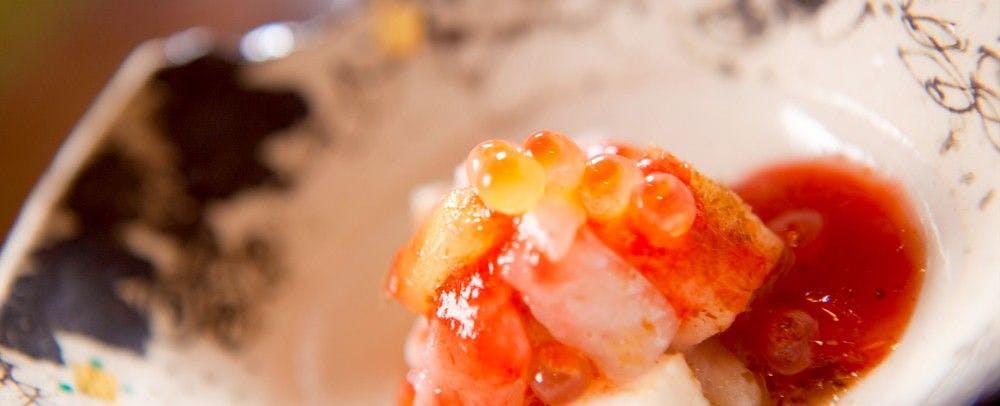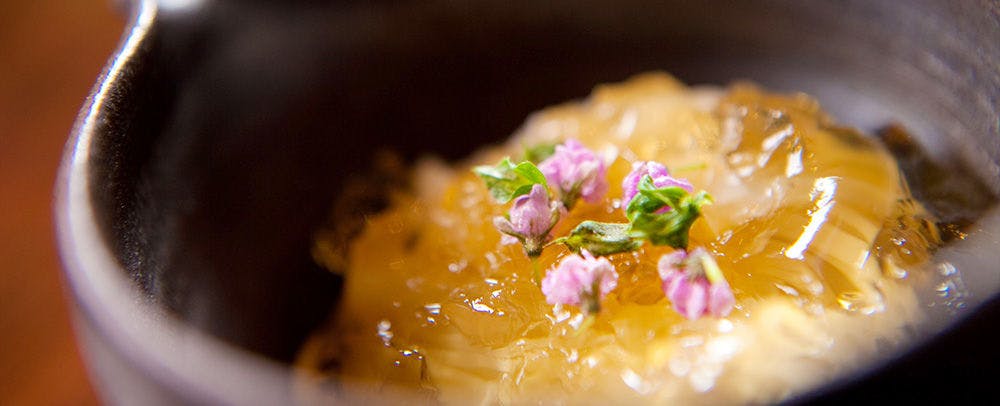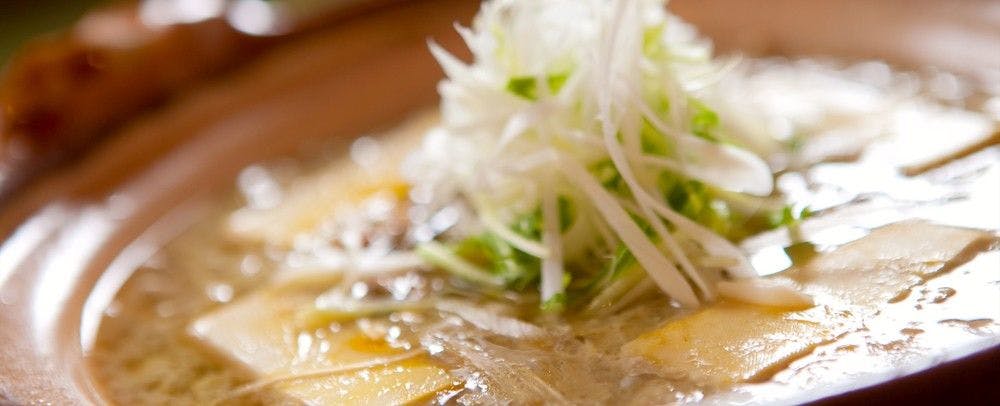 Singing with the Seasons Monthly Cuisine. By carefully selecting seasonal flavors and taking care with the natural flavors of ingredients, we work hard to prepare each food from appetizer to dessert.
After releasing the fatigue from your body in the hot spring, please come and enjoy the monthly flavors created with confidence by our head chef.
Baths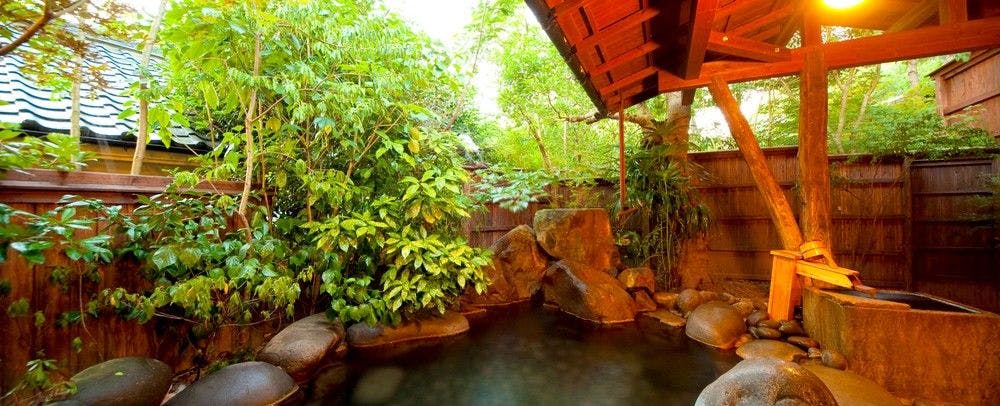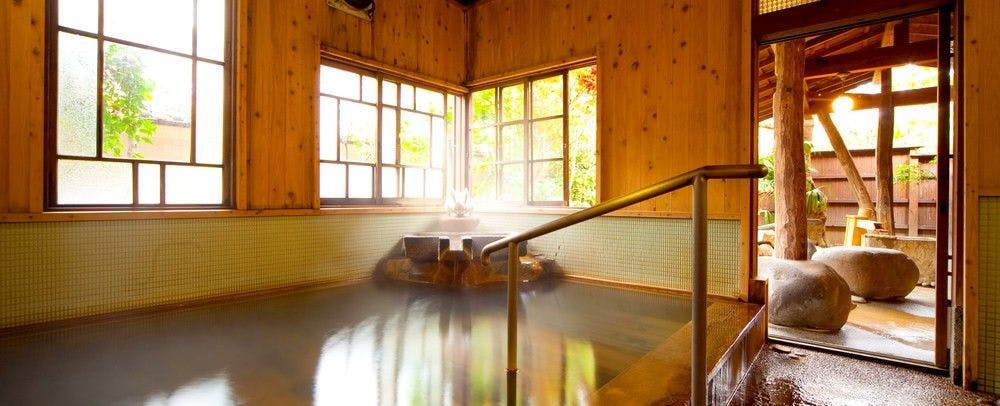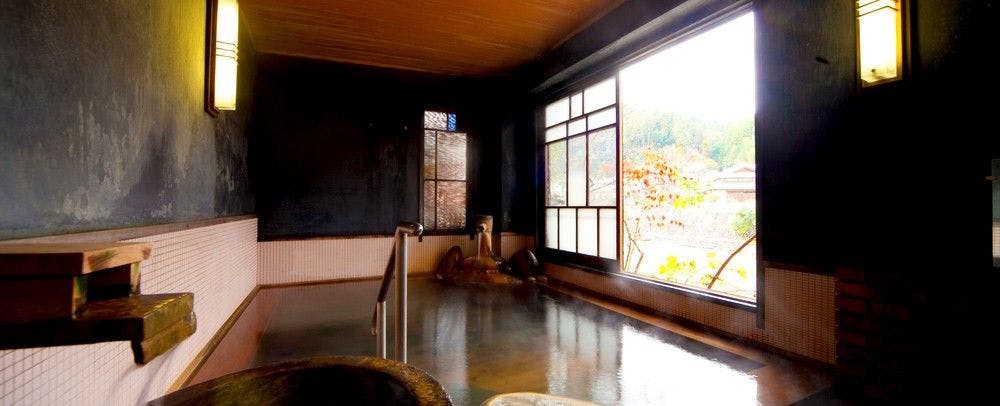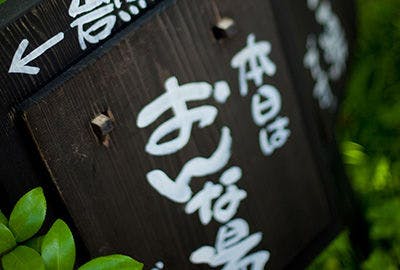 The Gentle Hot Spring Leads Body and Mind to Joy There are two bathing areas at "Kayausagi," Yuragi-yu (indoor) and Iwana (indoor/outdoor bath).
The open air style bath is only availabe at Iwana, but as the baths alternate every day, you can avail yourself of the a different facility from the following morning.
In addition 5 separate rooms come equipped with exclusive open air rotemburo and indoor baths, so please feel free to use them at your own convenience.
Access
1529-1 Kotohira-cho, Hita-city,Oita,877-0054,JAPAN
10min by car from JR Hita Station & Hita Bus Center.
Reviews
Owing to the health conditions of my mother and brother, with whom I was traveling, we asked for quite a lot on morning the day of our visit, including a 1st floor room and a bed, but nevertheless our requests were met with a cheerful and willing response. Our room was in the middle of the main building, and the entryway had a lovely patterned glass door. If pressed for a complaint, I would say that air on the louver slatting that covering the air conditioning produced a sound I couldn't help but notice. I also only realized this afterwards when at another ryokan inn, but it could probably be improved by changing the angle of the louver slatting. The food was excellent, and even my typically picky and annoying mother was in agreement. When you hear about so-called creative cuisine, one imagines a parade of unconventional dishes, and while Kayausagi had its uncommon but tasty dishes, like corn tofu, it didn't lose track of the basics and also provided standard dishes, such as Bungo beef steak. Thanks to the enhancing of the ingredients' natural flavors with great seasonings, we were really able to have a fantastic meal.
+ More
2016/08/21
Since I had been imagining an inn dotted on a sprawling open plot of ground, when I first arrived I was a little taken aback. But, once I spent some time there, it came to feel like a comfortable little area in its own other dimension. The sort of dimness found inside old Japanese style houses could be a little off-putting, but the cleaning was thorough, and all of the stained glass antique furniture was stunning. One problem I did have was that since I was staying in a storage room that had been refurbished into a guest room, and it was just the time of year when one starts needing heating, I really struggled regulating the room temperature. The path to the main building and the garden was stunning and obviously well looked after. From appearance and presentation to flavor the food left no room for criticism, and in general it was a great place to stay. What left the biggest impression on me, however, was the fact that even after I had left my luggage at the station in order to go sightseeing, they managed to reach me and deliver something I had forgotten. They even seemed like tracking me down all the way at the sightseeing spot was simply a part of their job! Knowing how busy they must be, I truly do wish to apologize. I genuinely felt like every member of the staff showed me the heart of hospitality. I was traveling with just my mother, and it ended up being a really great memory. As I would like to express my thanks to everyone, I definitely think that I would like to visit again. Thank you so much.
+ More
2015/11/17
Despite staying for the rather long time of 3 nights, they ingeniously reworked the meal menus, I was able to relax to my core, and my holiday ended in the blink of an eye. It is an amazing inn where you can really experience all the gentleness of the Hita natural landscape, water, and cuisine. Without even mentioning the great interior furnishing, the pleasantly friendly distance created by all the staff and the sound of the Takasegawa River will transport you through time to another world. The next time that I am able to get time off, I would very much like to visit again.
+ More
2015/10/23
The attentiveness given to guests is excellent. The old building has a very particular aspect, and I'm glad that I chose to stay here. More than anything, the cleaning is very meticulous and all-encompassing! That in particular really impressed me. The meals were also ingenously arranged and were pleasing to the eye and satisfying to the palate. The portion sizes, however, are large so you might have to skip lunch beforehand. The teacakes placed in the room were also unmistakably delicious, and I just had to buy some as souvenirs for friends. In any case, it's a charming place. With flowers placed here and there, it's a warm and friendly Japanese-style inn. One can really spend some quiet, luxury time here. Please! Please let me come back to stay again. I'm just a little bit afraid that if I write too glowing of a review, I'll contribute to a spike in popularity, and be unable to get a reservation myself... Also, I thought it was a little impertinent of myself, but thank you for taking care of the issue with the cups.
+ More
2015/07/28
Dinner & Breakfast, the meals were truly scrumptious! The room was also sufficiently clean and fresh, and the charming Taisho period atmosphere was really calming. I also think that the customer service was high quality and the friendly distance created by the staff was just right. I was also happy that room had both regular and hot water pots. Before eating I had drunk nearly all the water in the pot, but when I returned to my room afterwards it was full. They must have noticed and filled it when they came into the room to lay out the futon bedding, and that sort of consideration really makes guests happy. Thank you so much.
+ More
2014/12/14
Information
Check-in Time

From 3:00pm to 7:30pm

Check-out Time

Until 11:00am

Tax / Service Charge

Bathing Tax JPY 150 per adult is included in the rates.

Credit cards accepted at this property

VISA / MASTER / JCB / AMEX / DINERS
Children

We regret to say that we do not accept children at the main wooden building, so thank you in advance for you understanding. Even children who are unnecessary for both meal & futon will be charged 10% of the rate. More details please ask at the time of making your reservation.

Pets

Pets are NOT allowed.

Parking

Free of charge for guests; Available from check-in to check-out; Capacity 20 vehicles; No Valet Parking Service

Other policies & conditions

Please contact the hotel beforehand in case guests have any allergies, need accessible facilities or access information to the hotel(includin shuttle bus service) or guests arrive after 6pm.; Bathing Tax JPY 150 per adult is included in the rates.