We are sorry but we don't have any rooms available now.

Please select another Ryokan.
- VAT is included, but bathing tax (around JPY 150 per adult) may NOT be included.
- Price in USD is based on the exchange rate as of today and might be different from that of the booking date.
Foods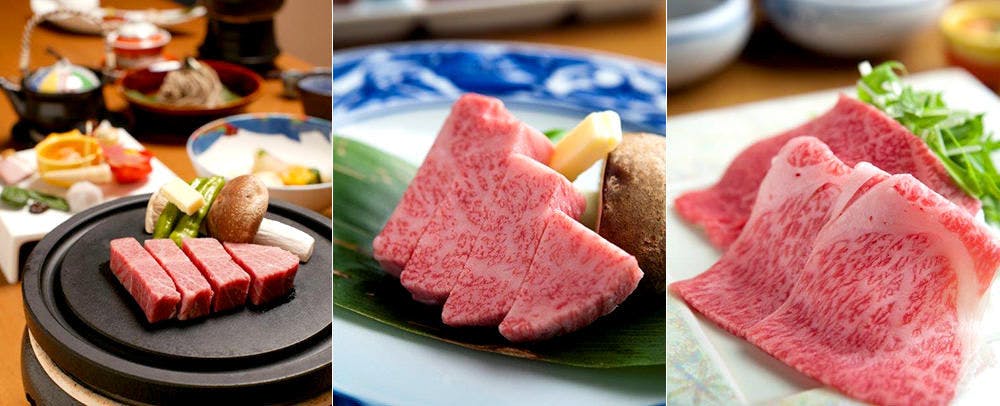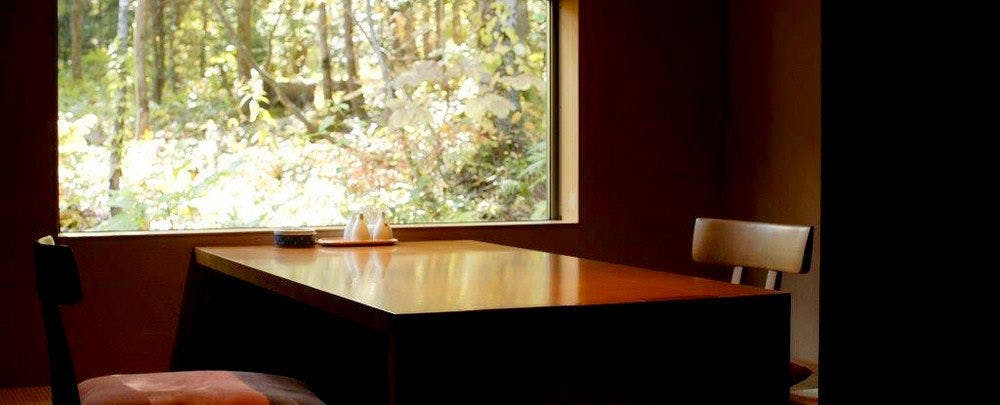 Traditional Japanese Style with fresh seasonal ingredients We serve 9 to 12 dishes for dinner depends on the season; Hida beel steak, appetizer, sashimi, and etc.
Baths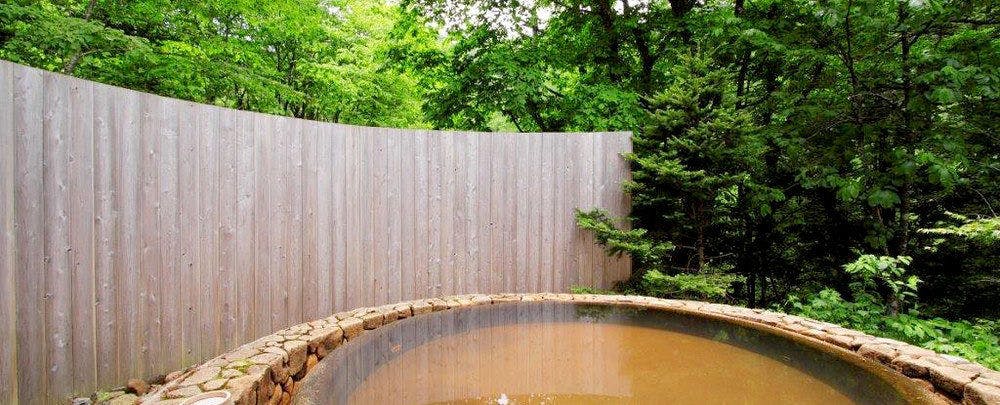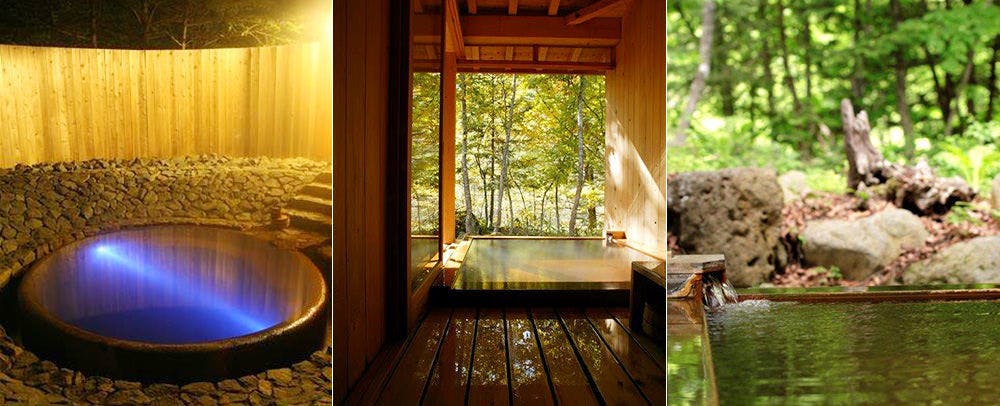 Private open air bath The spring quality of the hot spring: 100% natural. The source cabin of this museum is a hydrogen carbonate spring. There is the case that a lot of iron content becomes muddy in dark brown. /The effect of the hot spring: Neuralgia, a muscular pain, arthralgia, stiff and painful shoulder of fifty years of age, the exercise paralysis, the joint become stiff, and beat, for chronicity digestive organ disease, hemorrhoids, poor circulation, the health increase, a wound, a burn, chronicity dermatopathia
Facilities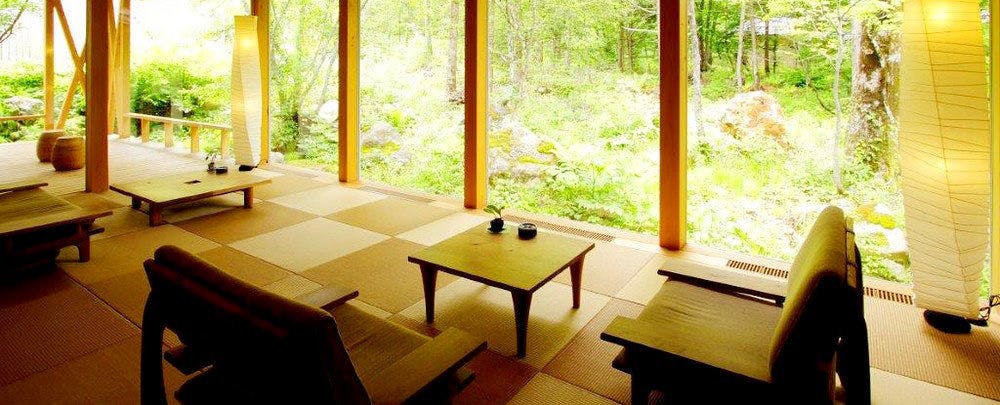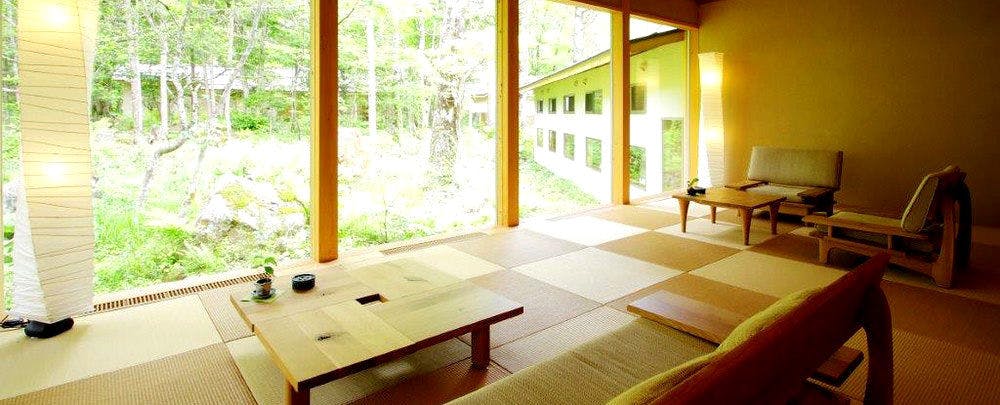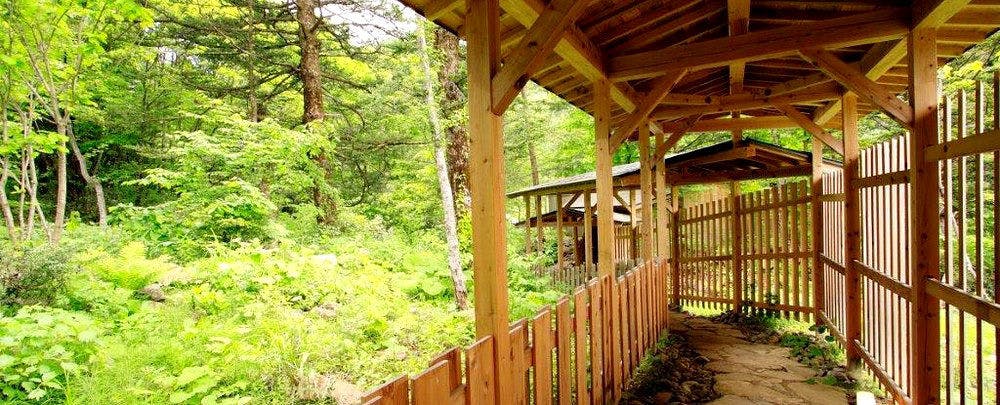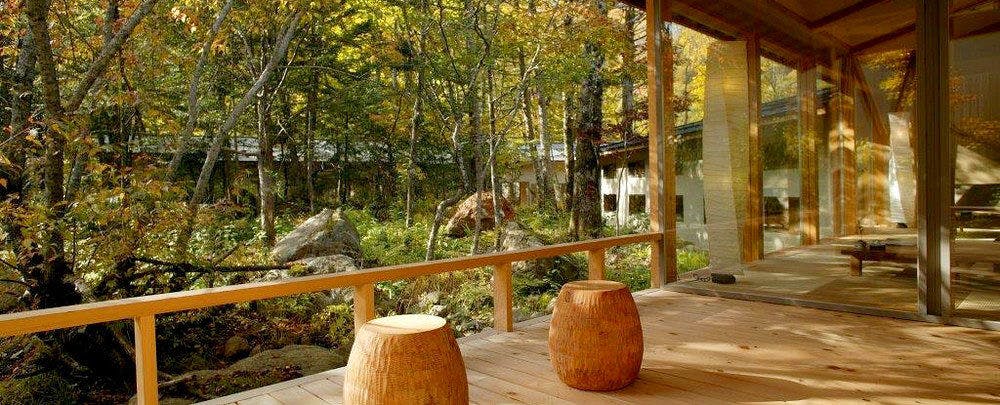 Japanese style rooms The rooms have a private open air bath with the hot water from the hot spring source, you can enjoy the bath anytime you want in nature surroundings.
Access
506-1433 Gifu, Takayama, Okuhida Onsengo Hirayu 579-1, Japan,Gifu,506-1433,JAPAN
BY TRAIN
From Takayama station, 60 min
From Matsumoto station, 80 min
From Shinjuku station, 4.5 hrs
Reviews
This is a really quiet inn where we can have time to be lost in thought. The green leaves in the garden looked beautiful in rain, with the nature which was taken care of very well. The open-air bath of the room used the water flowing directly from the hot spring source. I took a bath many times to heat myself up with the overflowing hot water. As for the public open-air bath, I think it would be even better if we could use it privately instead of devided two bathrooms for men and women. The meals were very delicious with proper amount. We could have meals in a private room. However, we could hear the conversations of the next rooms, the sound of Nakai (waitress) putting away the dishes in the next room, and the guests passing our room could glance at us. We would like them to consider about these points. Since there is a small step to the bedroom, you need to be careful when you go to bed and wake up. We didn't meet other guests in the inn, and the staffs were not obtrusive but modest. I would like to visit Hirayu Onsen in the snow season next time.
+ More
Sep. 2015
Regarding the comment of other people that their service is rather cold, I never felt so. We ate meals in our room, and the staff that brought the meal was so polite and affable that we enjoyed talking with her without noticing it. The room was very clean, and the hot water of its open-air bath was just in a moderate temperature, so I could bathe for a long time relaxingly. The meal was so delicious that I was very satisfied! (Especially shabushabu was extremely delicious!!!) However, the beds were low rebounding and soft, which was uncomfortable for our body and our back ached in the next morning. We went to see the public bath, and thought the open-air bath of the room was enough. It was such a quiet inn that we could enjoy the slow and relaxing time passing to our hearts' content. I would like to use this inn again.
+ More
Jul. 2015
The room provided to us had a trouble with an air conditioner. So we told the front desk and they provided another room. It was late for controlling the temperature of the open-air bath of the room, but they did it quickly. Although we had troubles one after another unusually, they handled them smoothly, so we felt even more satisfied. At dinner, we had plenty of A5 rank Hida beef, satisfying us so much that we thought, "We can't eat beef for some time!" The hot spring was rich in iron, so we were refreshed after taking a bath. The open-air bath of the room was large enough, but the public open-air bath was not very large and had a cooped-up feeling, so we couldn't relax very much. It seemed that only a few people were using it. I think it should at least be used privately rather than divided for men and women. As for toiletries, I wish there were monk's working clothes. I would like to use this inn again.
+ More
Jul. 2015
The inn was more wonderful than I expected. We selected "Hida beef plan," and the vegetables were delicious as well as beef. It satisfied my husband, who seldom speaks well of something. I don't like public bathes very much. So it was great that I could use the open-air bath of the room anytime I like, and I could relax there. Also, when we called at the bus terminal of Hirayu because we didn't know where the inn was, the staff of the inn immediately came to pick us up. Their service was very nice. If I have a chance, I would like to use this inn again.
+ More
Apr. 2015
I had wanted to stay at Mozumo. And I really feel it was good to go there. When we entered the room, we could see Ryukyu tatami mats. When we looked outside of the room, we could see the snow world all around. The view with soft steam rising from the open-air bath next to the terrace was exceptional. The open-air bath was large enough for two of us, and the temperature was just moderate. All nakai (staffs) were very kind. Thank you for the hospitality. I am a little surprised to hear that snow remains until Golden Week in May. Recently we buy drink water, so I was happy that I could be able to drink tap water. It was delicious because it didn't smell chlorine, which was natural, though. I would like to use this inn in another season. Mozumo was really quiet and relaxing. Thank you very much!
+ More
Feb. 2015
Information
Check-in Time

From 3:00pm to 6:00pm

Check-out Time

Until 10:00am

Tax / Service Charge

Bathing Tax JPY 150 per adult is NOT included in the rates.

Credit cards accepted at this property

VISA / MASTER
Children

Children(Under 18 yrs old) cannot be accommodated at the hotel.

Pets

Pets are not allowed.

Parking

Free private parking is available on site.

Other policies & conditions

Guests must check in by 18:00 to eat dinner at this property. Guests who check in after this time may not be served dinner, and no refund will be given.