Awaji Hamarikyu
Found in picturesque Keinomatsubara, a famous beach often chosen in Japan`s Top 100 Sunset Spots, Awaji Hamarikyu is a vintage Western-Japanese resort featuring the classic architecture made famous during the Meiji and Taisho eras of early modern Japan. Mentioned even in the ancient Manyoshu poetry chronicles, the eternal beauty of this area has entranced travelers for hundreds of years.We wish all guests who stay at Awaji Hamarikyu today find a quiet and relaxing sanctuary with us.
- VAT is included, but bathing tax (around JPY 150 per adult) may NOT be included.
- Price in USD is based on the exchange rate as of today and might be different from that of the booking date.
Foods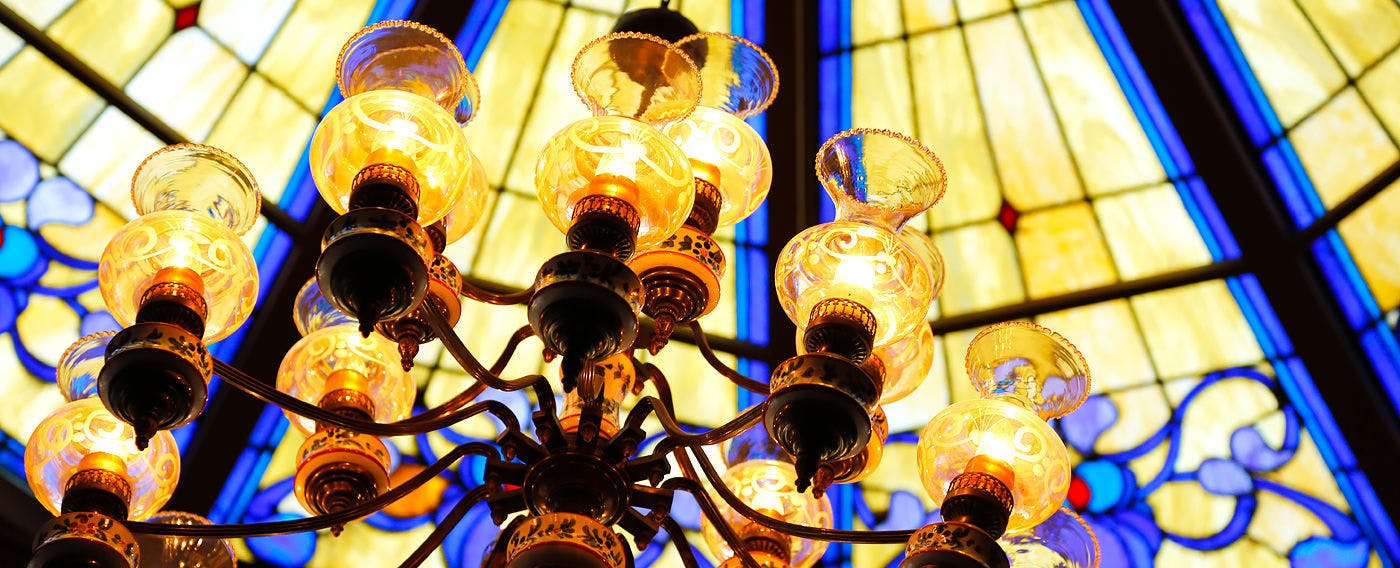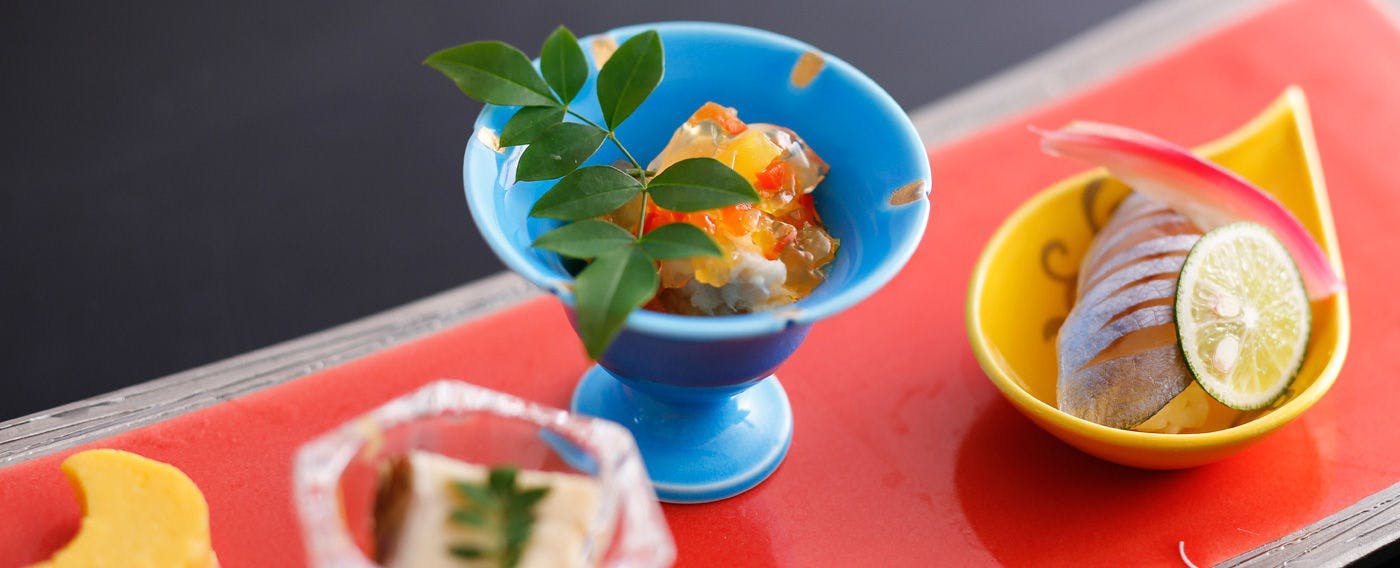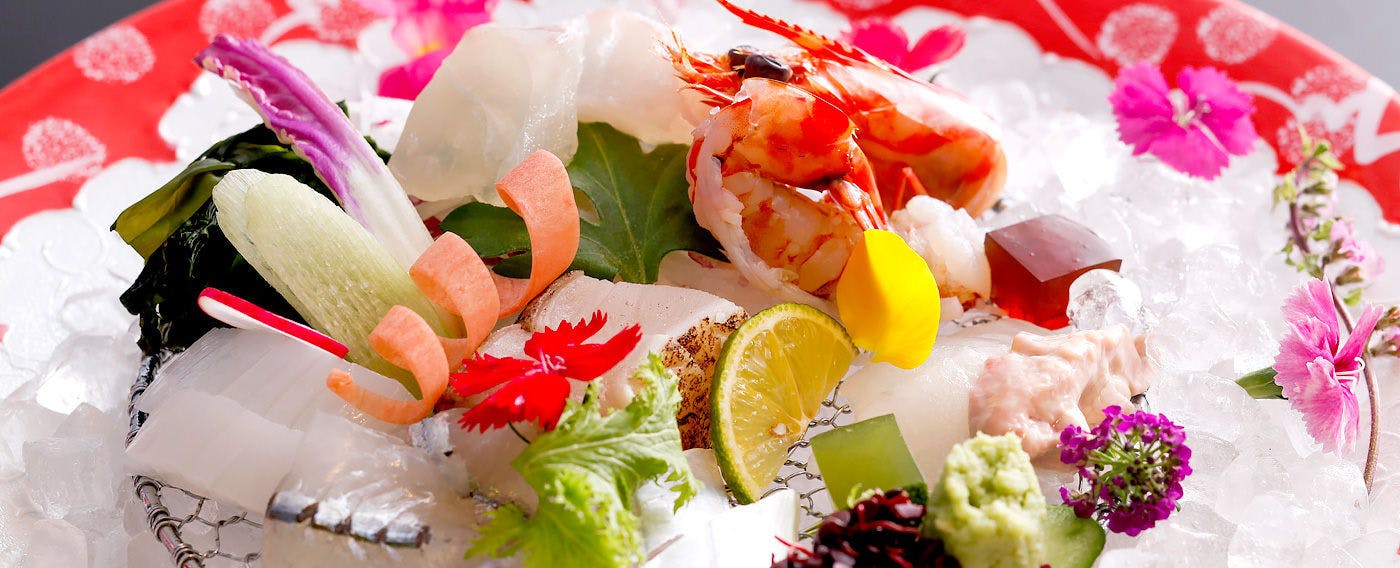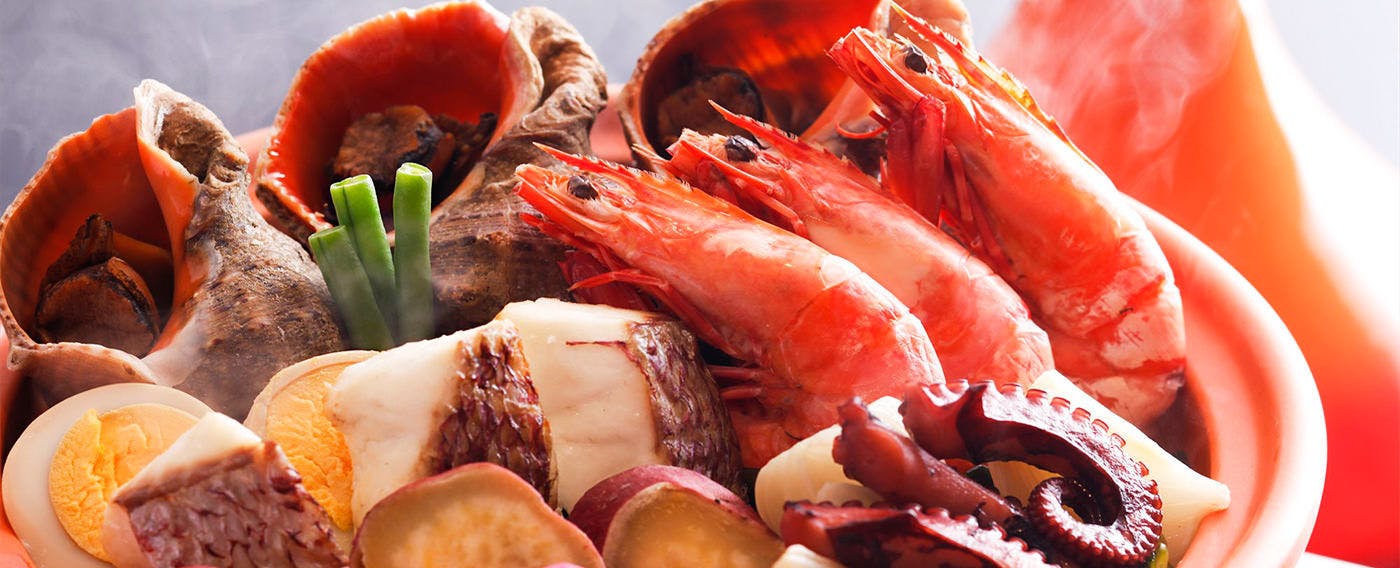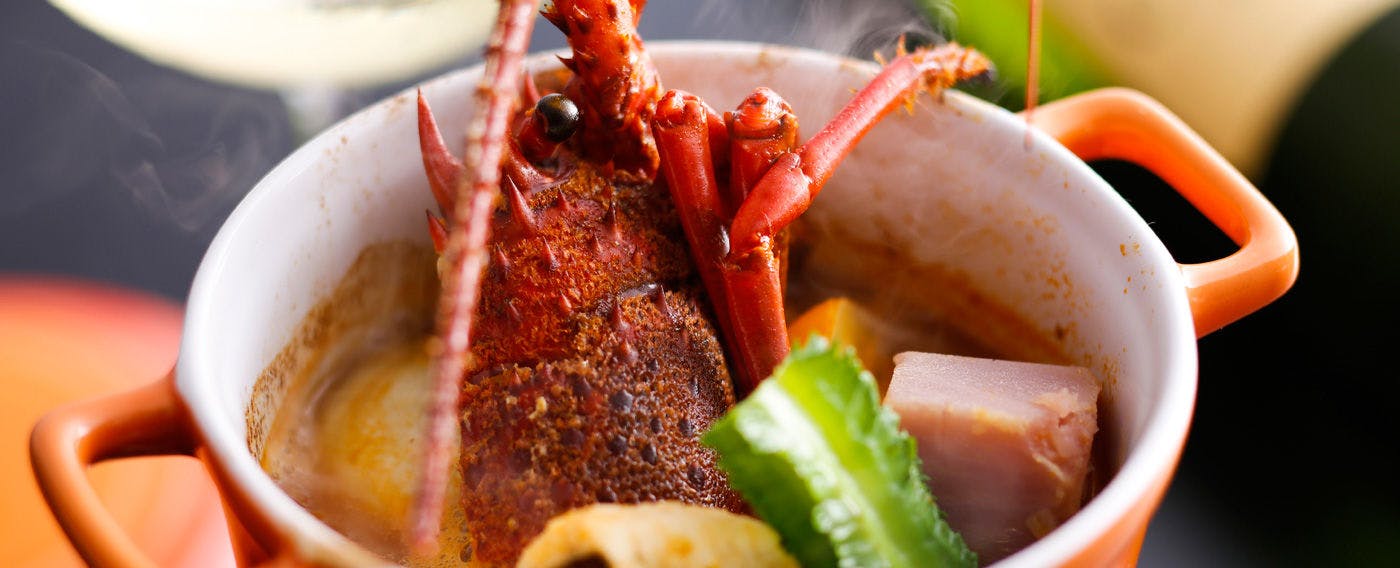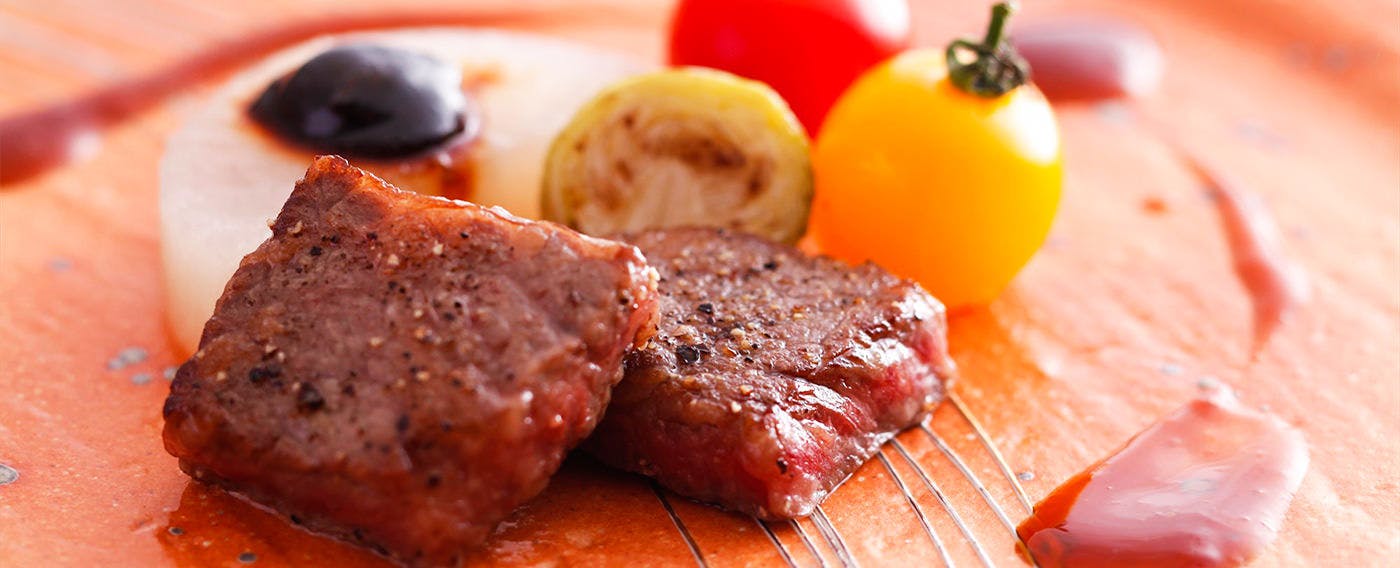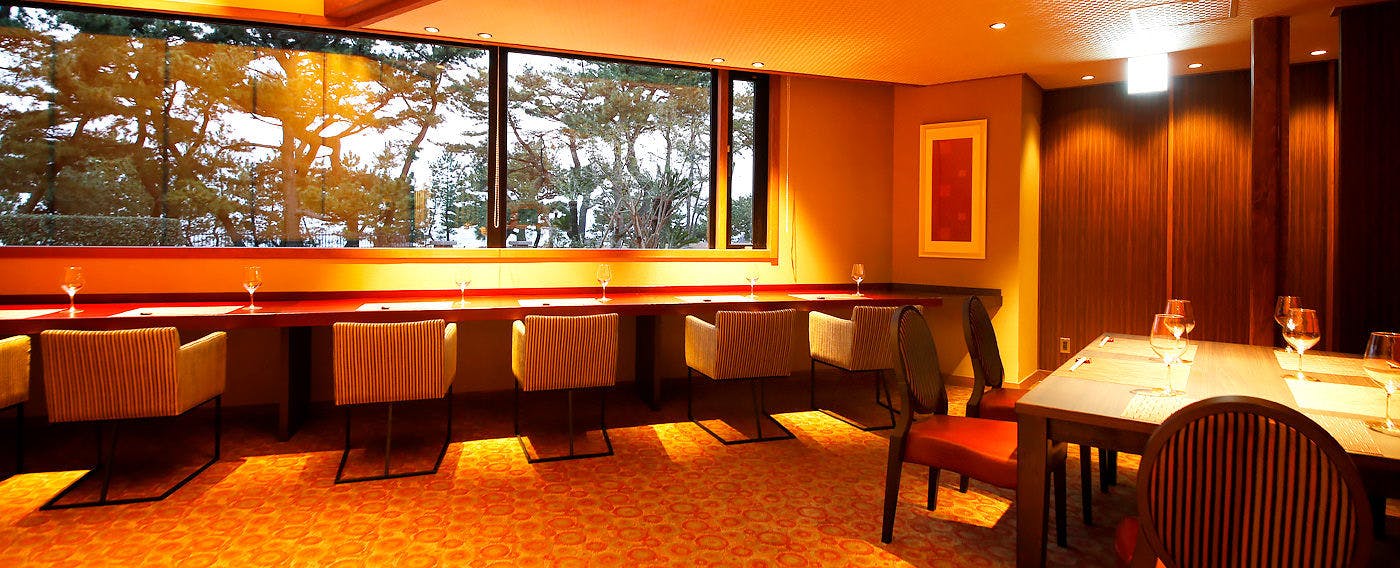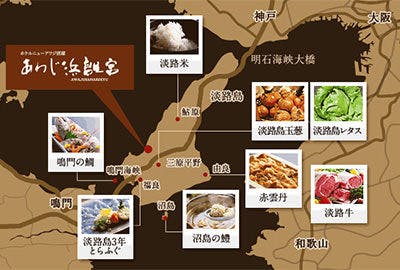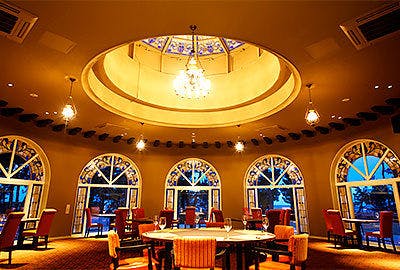 Your Dinner begins with the Sunset Guests can enjoy both dinner and breakfast at ARATAN, a new concept restaurant dedicated to reviltalizing Awajishima`s cuisine. The chefs choose only the freshest seasonal produce from local farms for each day`s unique menu, and even go out to the wharfs for the freshest seafood. Reflecting the four seasons and Awajishima`s best ingredients, they make sure each and every dish they create is something special.

Dine in the Evening Glow "Restaurant ARATAN"
From a soaring ceiling that evokes the wide-open sky to the carpet that spreads out like sunset-soaked clouds, the entrance to the dining room makes fairy tales seem real. Beyond the windows unfolds the sea, which for centuries has held the secret to Awajishima`s enduring legacy as a place to get away and indulge: the finest seafood Japan has to offer. Not to be outdone by the sea, Awajishima is also a land of great agricultural fertility, boasting some of the most delicious vegetables and Awaji wagyu beef. Experience all of Awajishima`s bounty in an unforgettable meal on an unforgettable journey.
Open hours: Dinner 17:30~22:00 (Last Order 20:00)
Breakfast 7:30~10:00 (Last Order 9:30)

Morning Buffet
We offer a sumptious breakfast buffet with both Japanese and Western dishes. Have a leisurely start to your day looking out over the gorgeous Keinomatsubara seaside. With terrace seating, guests can also enjoy the soft morning sunshine while relishing their meal.

Baths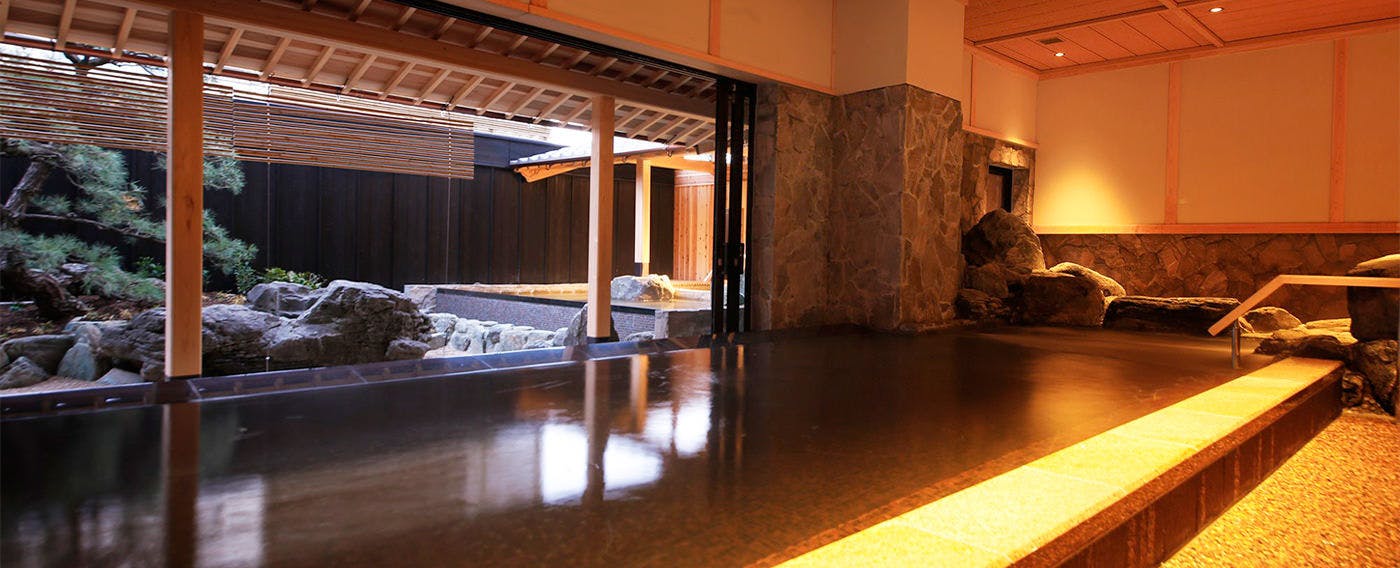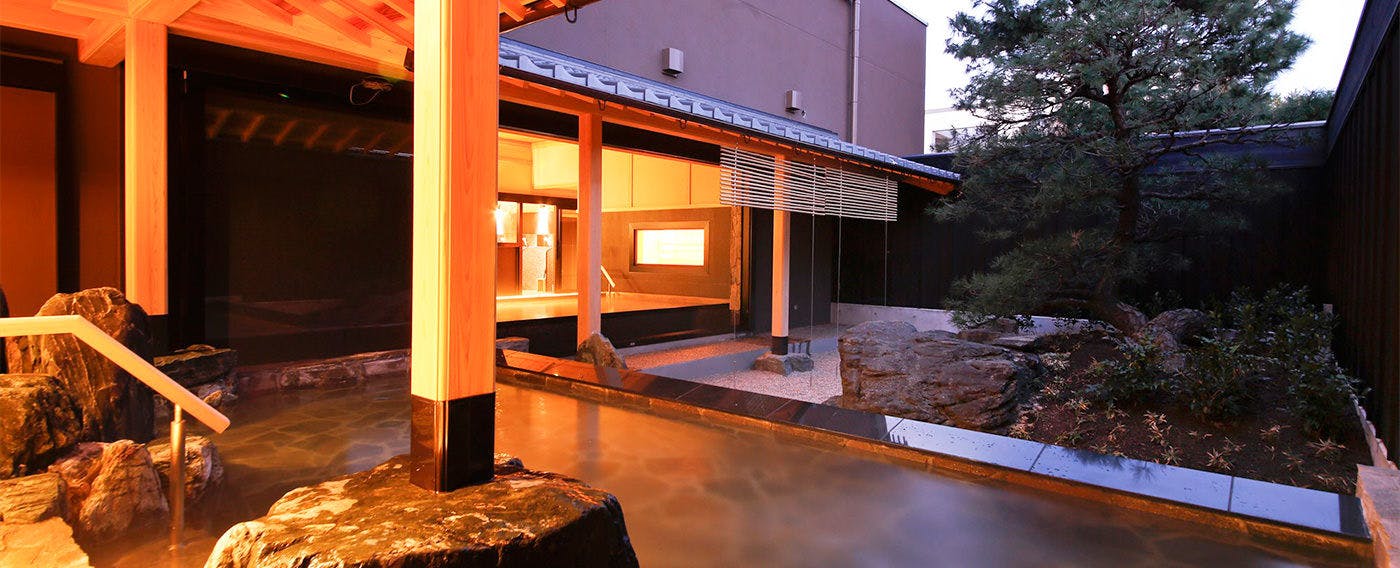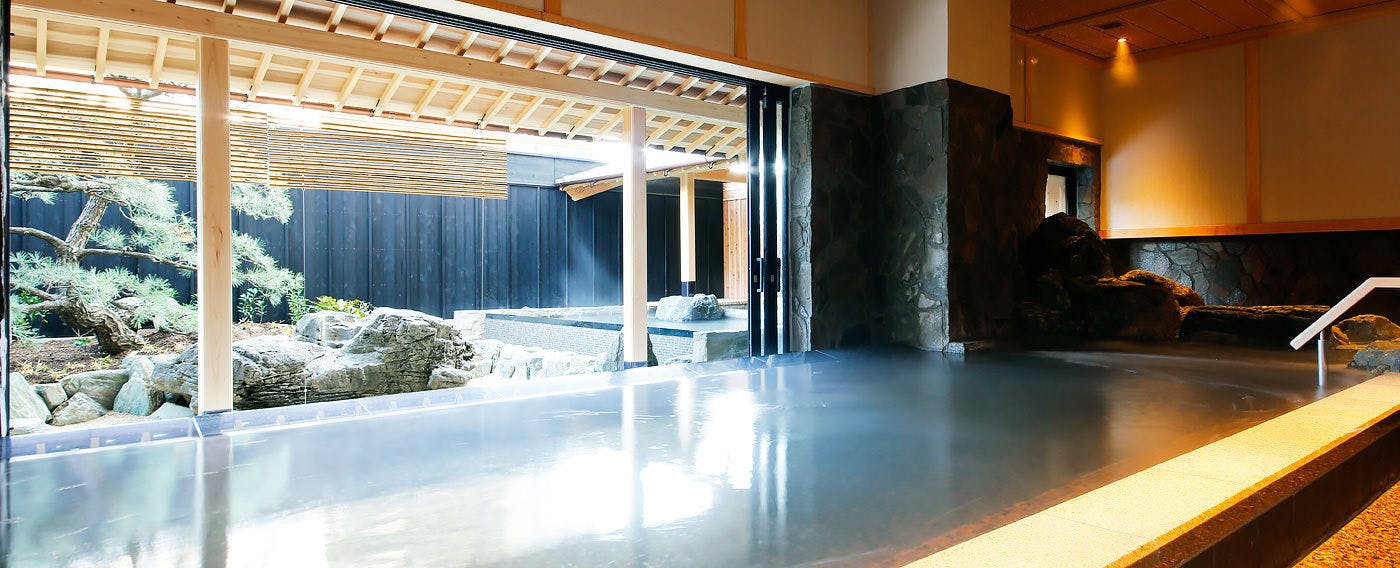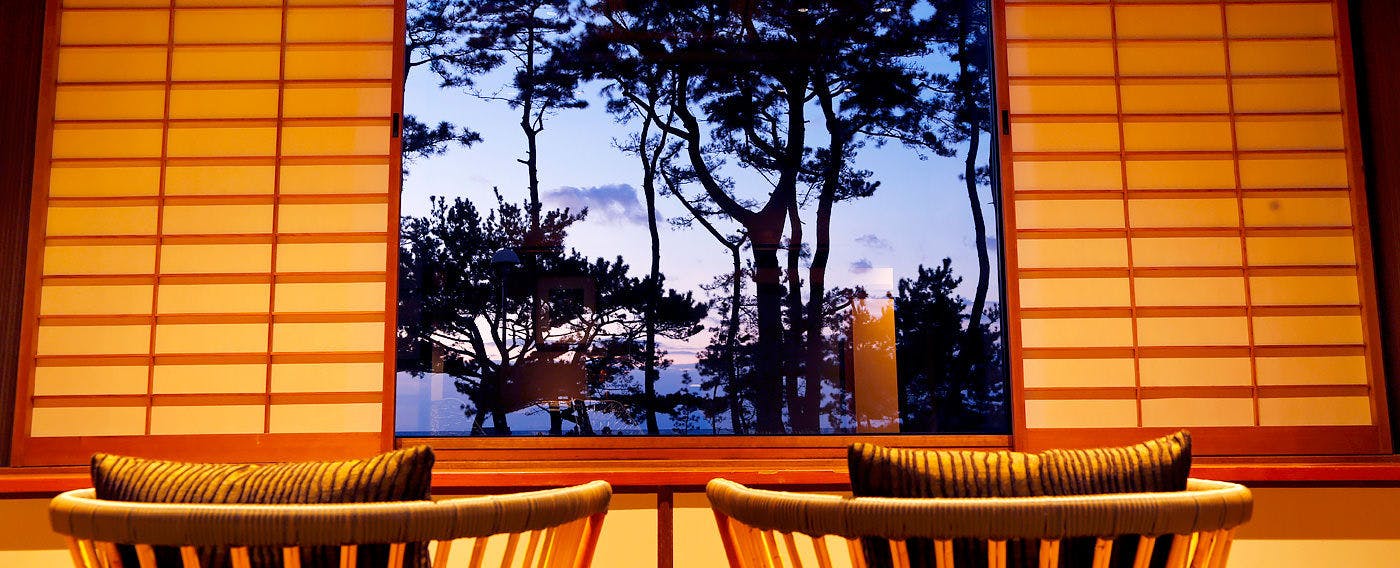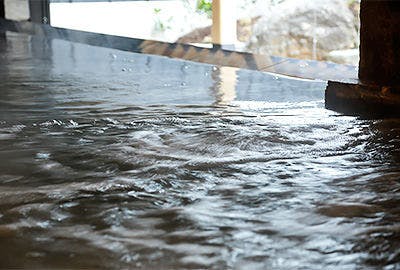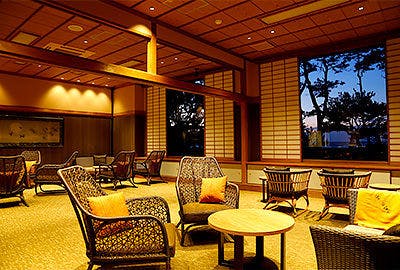 Southern Awajishima has always been well-known as an area blessed with rejuvenating hot springs, particularly the Shiozaki Onsen which contains more healthy sodium bicarbonate than even the legendary three Great Beautifying Hot Springs of Japan. Its waters impart softness and elasticity to the skin. Experience the relaxation of an authentic Japanese traditional hot spring. Public Onsen Spa "Niwa no Yu"
Yuagari - Sajiki (After-bath Lounge Relaxation Space)
The waters of South Awajishima`s Shiozaki Onsen area contain sodium and bicarbonate ions that leave skin feeling healthy and refreshed. The lightly-alkalized water also brings the body back into balance. While gazing out into the Japanese garden, guests can soak in deep relaxation for both mind and body.

※The public onsen spa is closed from 10:30-12:30 for cleaning.
Facilities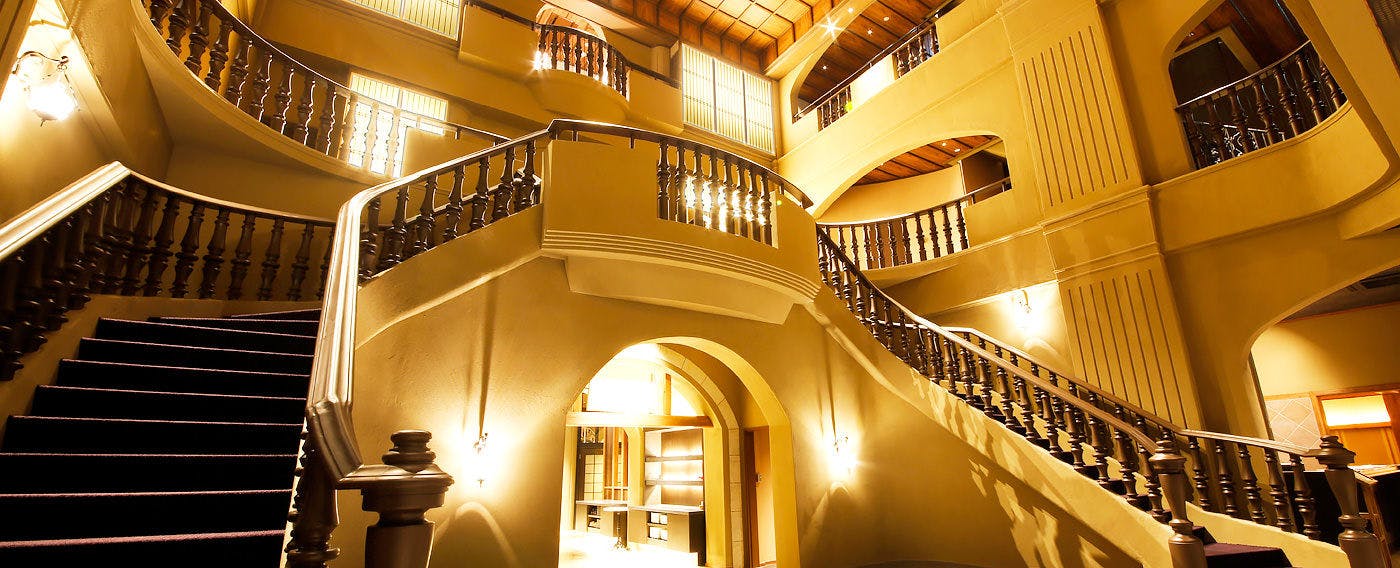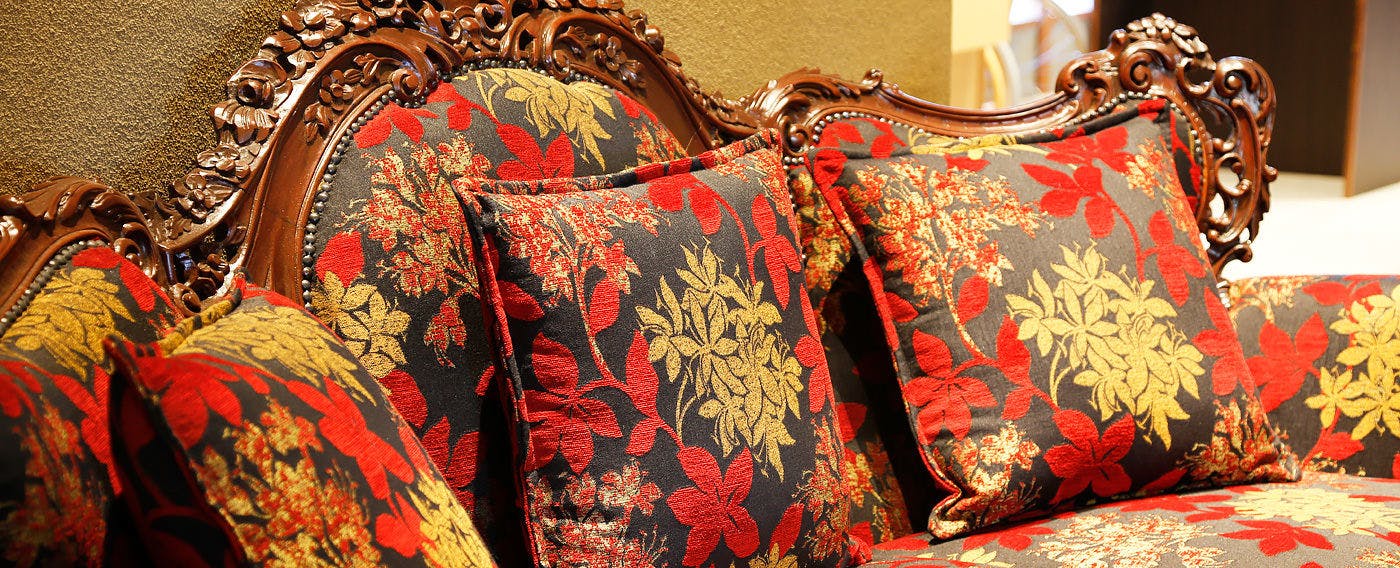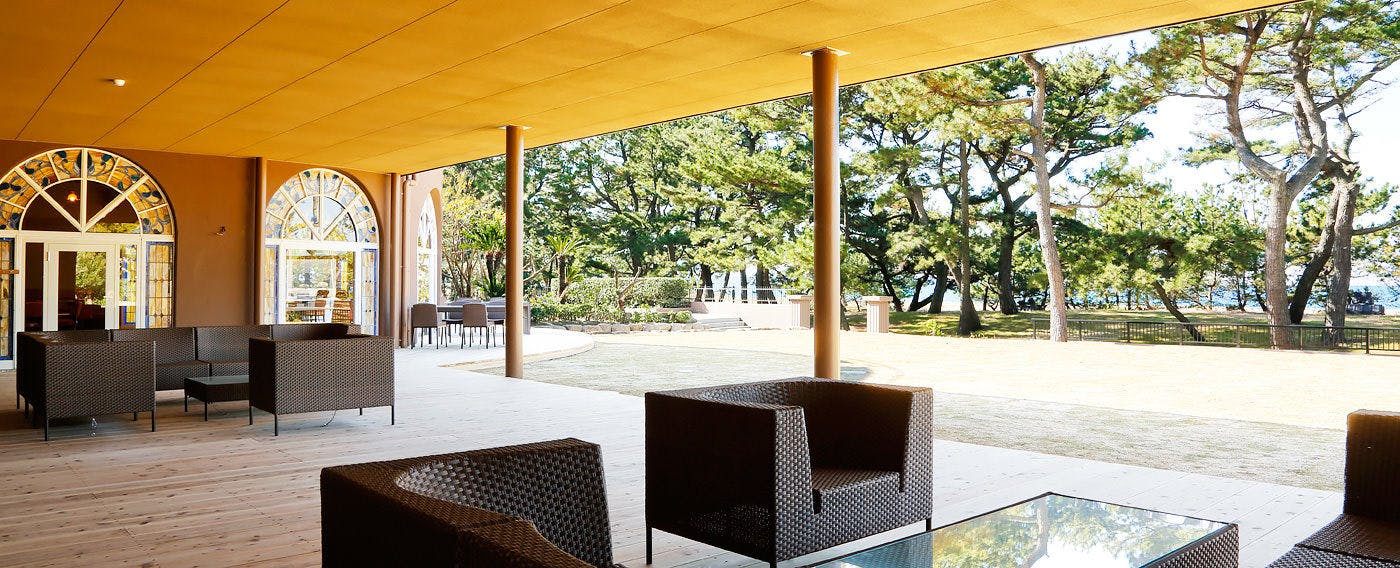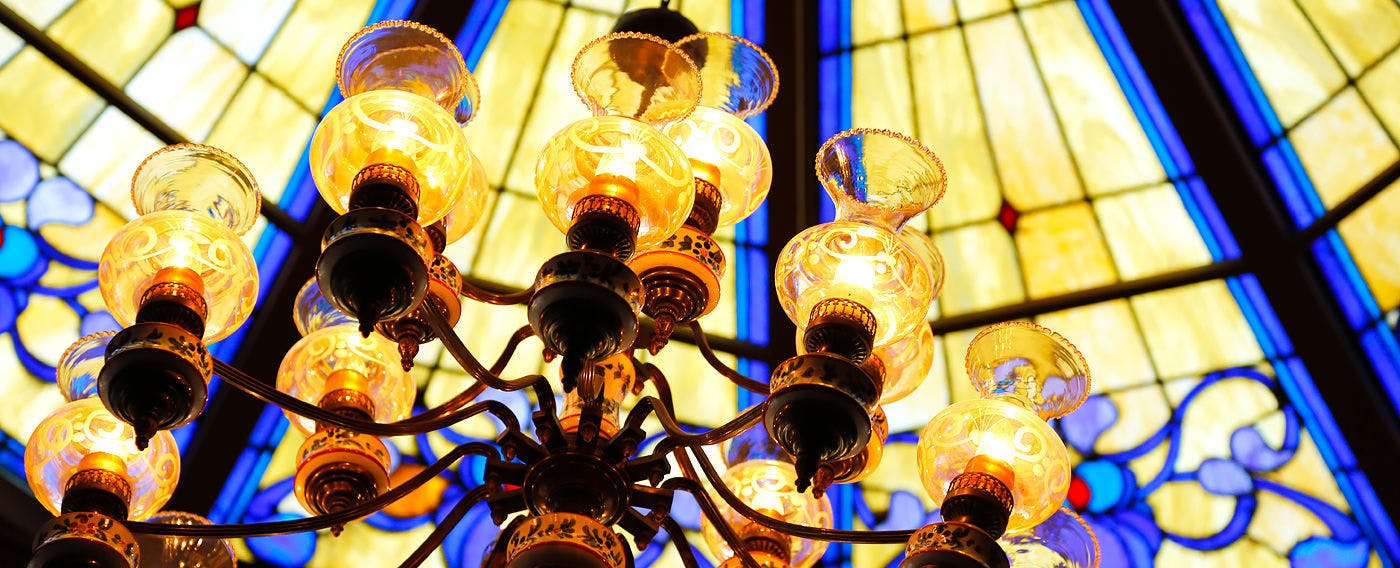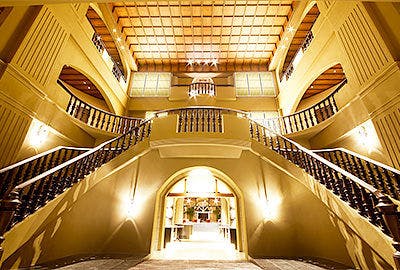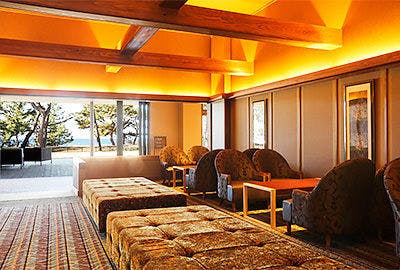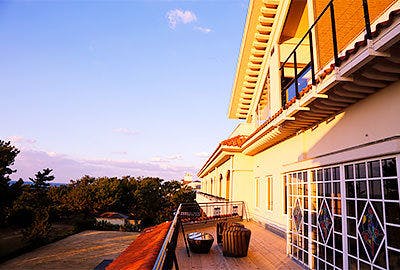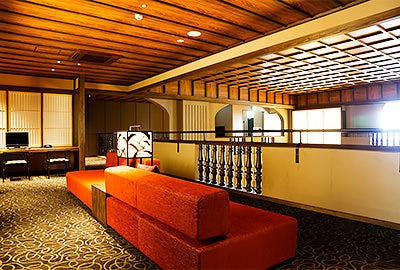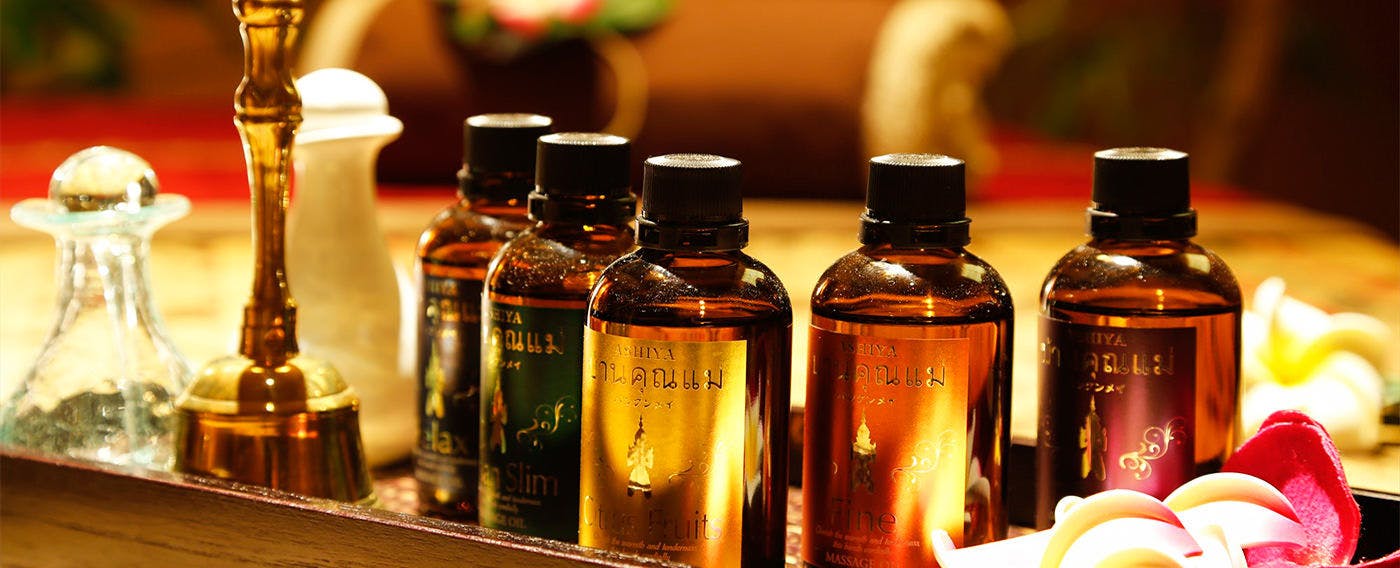 A Nostalgic Beauty Space that will enter into your heart Once you are at the entrance hall, you will find a space where Japanese and the Western style has mixed up and it will remember you nostalgic times.
The space will make you think this is a Western-style hotel of the Meiji or Taisho era. Please spend your holiday as you would like to.

Entrance hall
The entrance hall radiates elegance with its curved staircase and high ceilings. Bringing to mind the nostalgia of early 20th-century Japanese Western-style architecture, guests will be transported to another time and place.

Lobby Lounge
Guests can enjoy teatime in the lounge with a selection of herbal tisanes and other fine teas, as well as fresh seasonal juices; at night, house wine and other alcoholic beverages are available. .
Open hours : 8:00-11:00 / 15:00-20:00
Open hours in the night: 20:00-24:00

Open deck terrace (1F)
The first floor deck terrace is open for guests to enjoy a morning walk, afternoon respite, or a romantic evening enjoying the sea breeze. Guests may also access the beach from here.

Open deck terrace (3F)
The third floor deck terrace overlooks the sea and provides the best spot to catch an evening sunset. Guests may bring books and drinks out from the library lounge; the perfect place to unwind after a long day.

The library lounge
The library lounge has many beverages including coffee available, as well as computers with internet access and wi-fi.

Balinese Salon "Lovina SPA"
Balinese massage originated in the 17th century as a traditional beauty treatment for aristocratic women; it was passed down to the common people, and has become in its modern iteration a unique way to support the lymphatic system and body energies.
Open hours : 14:00-24:00

The Keinomatsubara seaside
Often cited in Top-100 lists for the most picturesque sunset scenery in Japan, the Keinomatsubara seaside is the pride of the Seto Inland Sea National Park. Its beach is approximately 2.5km long, and the shore is dotted with Awaji Kuromatsu pine trees which set it apart from other beaches. The area is often hailed "hakusha seisho", which in Japanese means "white sand, green pines".


Access
970-81 Matsuhokotsuro, Minami-Awaji-city,Hyogo,656-0304,JAPAN
From JR Sannomiya or Maiko Station:
70min or 50min by Express bus to Rikuno-minatoseidan stop or Seidan-shichi stop & 7min by shuttle bus
From Shin-Kobe Station:
2min to Sannomiya Station by Municipal Subway & 70min by Express bus to Rikuno-Minato-Seidan stop & 7min by shuttle bus
From Kobe Airport:
18min to Sannomiya Station by Port Liner & 70min by Express bus to Rikuno-Minato-Seidan stop & 7min by shuttle bus
From Osaka International Airport:
40min to Sannomiya Station by Airport Limousine & 70min by Express bus to Rikuno-Minato-Seidan stop & 7min by shuttle bus
Our shuttle bus service is free of charge. Please contact us when you arrive at either the bus stop of Rikuno-Minato-Seidan or Seidan-shichi.
Reviews
It was the first time I used it.. It was a splendid experience. Such a beautiful location that made me understand why it was chosen as "One of the best hundred sunsets", "one of the best hundred hot-springs" and "one of the best hundred foreshores" and "one of the best 88 beaches" in Japan. The staffs were very attentive. The room was clean and very spacious with more than a hundred square meters. I could truly relax in the hot-springs and enjoy meals watching the sunset. Especially the food, I asked for "sea urchin and pike conger of Awaji". And you served it to me. I was satisfied with your attention.
+ More
Sep 2016
On the 4th floor there were only two rooms and it was like if we were staying in our own villa. The balcony was wide, and the sunset over the sea healed me the most. The open air hot-spring in the room was very wide and so were the sofas. The meal and the liquor service were enjoyable giving me a nice impression of your services. Hospitality was perfect; not too much and not too less. We would like to visit you again.
+ More
Aug 2016
I was healed by the very nice room. The open-air bath was fantastic and light up in the night. The CDs you were selling in the shop were very relaxing so I bought one when leaving. The staffs were very kind and young giving good services. We were very pleased with your attentive service. For dinner, we had delicious mainly vegetables of the Awaji Island. We enjoyed breakfast in the terrace watching the sea and refreshing at the same time. Usually I am busy because of my job but if I can get healed like this I would like to come again.
+ More
Jun 2016
Views of pines wood and the sea we very wonderful and we were able to spend a comfortable time. The employees (in particular of security) were very attentive in every single detail, and the relaxing atmosphere was very nice. One question: Is the temperature of the room likely to be high? (The lower floor was the large bath? And the upper floor a room with hot-spring bath?) After sleeping with no air conditioning everybody becomes very sweat. Next time we will turn on the air conditioning I think. Thank you very much.
+ More
May 2016
Thank you very much for all your attention. The person I came with said he wants to live here. The attention was also comfortable, and the new employees were working very hard. The bath and hot-spring were also good and the interior very nice. I was happy to be able to drinking delicious drinks for free at the lounge. Being able to use computers freely was very helpful. The regrettable was the meal. I was quite disappointed but I am looking forward to the next time.
+ More
Apr 2016
Information
Check-in Time

From 3:00pm to 8:00pm

Check-out Time

Until 10:00am

Tax / Service Charge

Bathing Tax JPY 150 per adult is NOT included in the rates.

Credit cards accepted at this property

VISA / MASTER / JCB / AMEX / DINERS / UNION PAY / DEBIT CARD
Children

All children are welcome.
Children under the age of 3 are free of charge if they share a bed with you and are unnecessary to prepar meals.
Children under the age of 9 are allowed to share a bed with you.

Pets

Pets are NOT allowed.

Parking

Free of charge for guests; Available from check-in to check-out; Capacity 40 vehicles; No Valet Parking Service

Other policies & conditions

During the high season(Dec 31st to Jan 2nd, May 3rd to 5th, Aug 12th to 15th), 10% additional cancellation penalty is charged for cancellation 14 to 4 days before the arrival.; Accommodation contract is subject to that of the hotel.