forest inn BORN
Quietly In the forest of Tsukahara Kogen lies the inn, serving up to three couples every day. Featuring two independent suites with attached open-air baths. A Japanese-Western fusion type room with hinoki cypress bath that you can reserve, a place of healing where you can spend time with privacy. Dinner consists of a course meal made using Bungo beef and locally grown vegetables. Enjoy your special time relaxing at a place that brings out the serenity of the forest and the water.
Japanese-Western-Style Room 35㎡

Half board included

2 Single bed(s)

See Details
From $415.70
for 2 guests /night
Twin Room with Open-Air Bath(Non-Smoking) 55㎡

Half board included

2 Small Double bed(s)

Non-smoking

Room with open-air bath

See Details
From $496.27
for 2 guests /night
- VAT is included, but bathing tax (around JPY 150 per adult) may NOT be included.
- Price in USD is based on the exchange rate as of today and might be different from that of the booking date.
Foods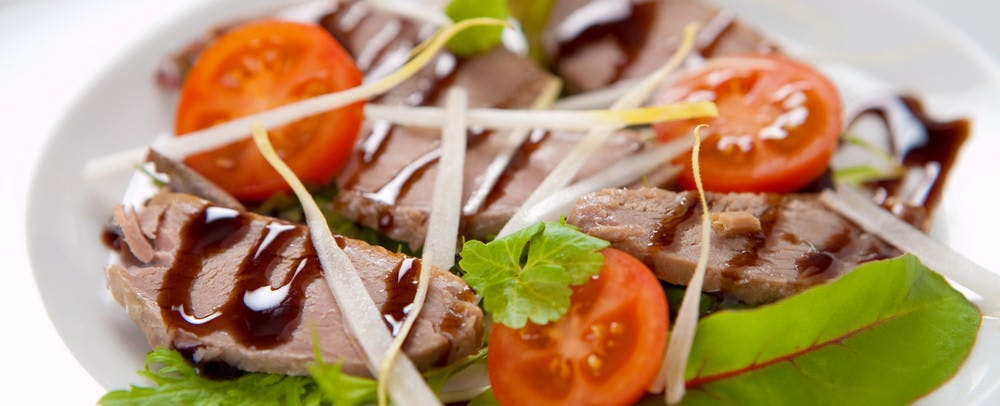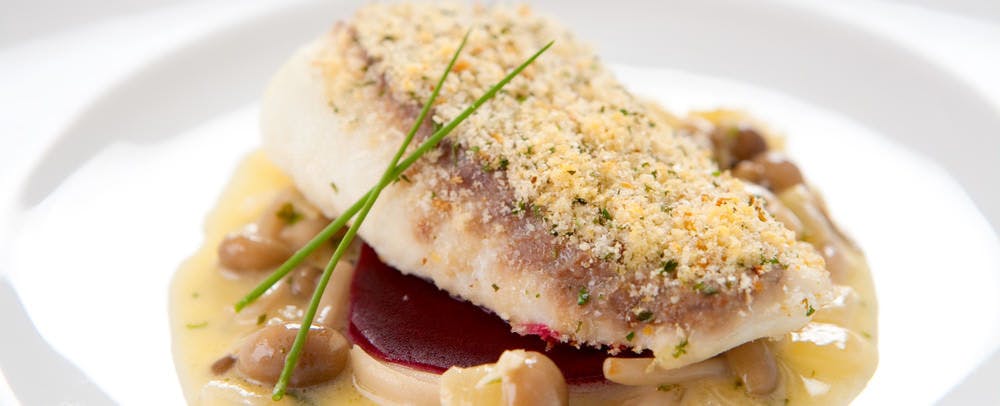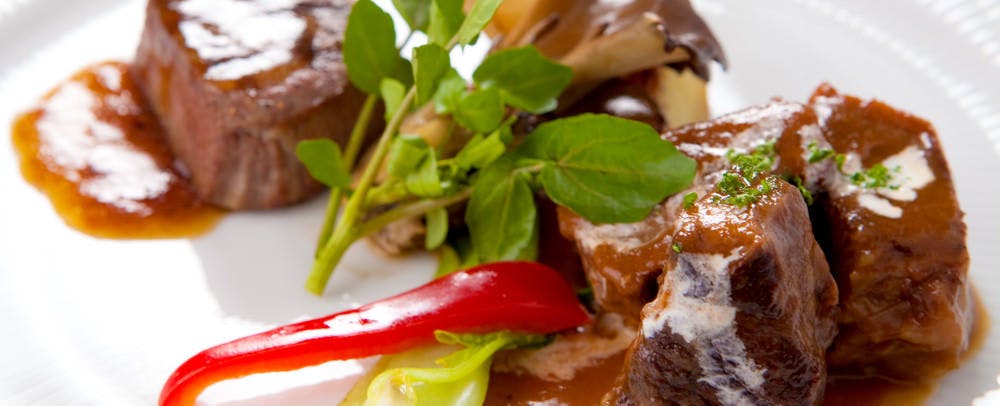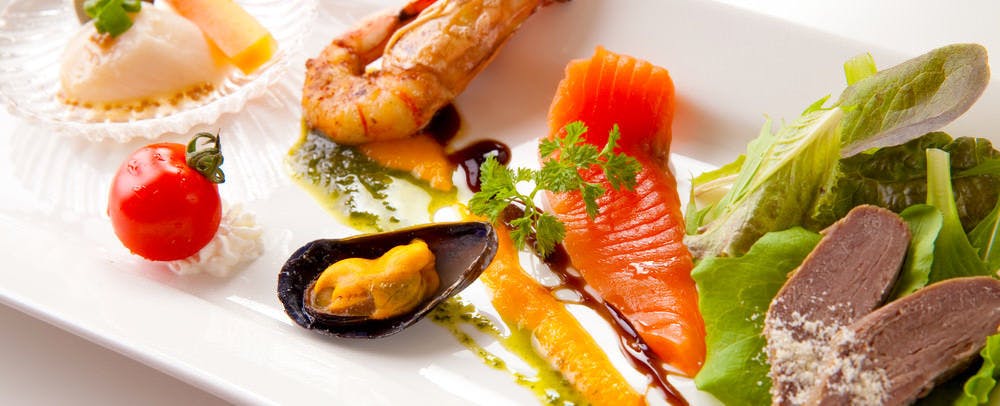 An unmatched level of hospitality made possible by the limit of having only three rooms. Enjoy a special time in luxury only found at this inn. The chefs at Forest Inn BORN greatly value the quality of the ingredients, beauty of the presentation and creativity. The meals are such that you can fully enjoy the harmony of every ingredient and flavour, each chosen carefully.
Baths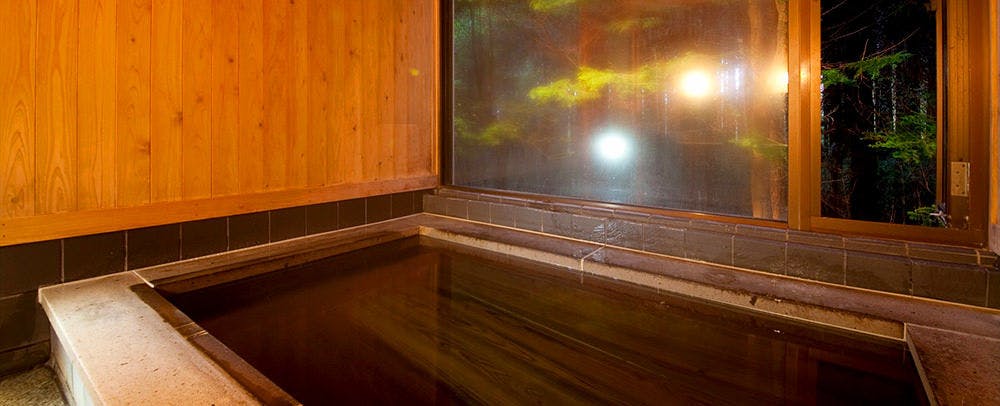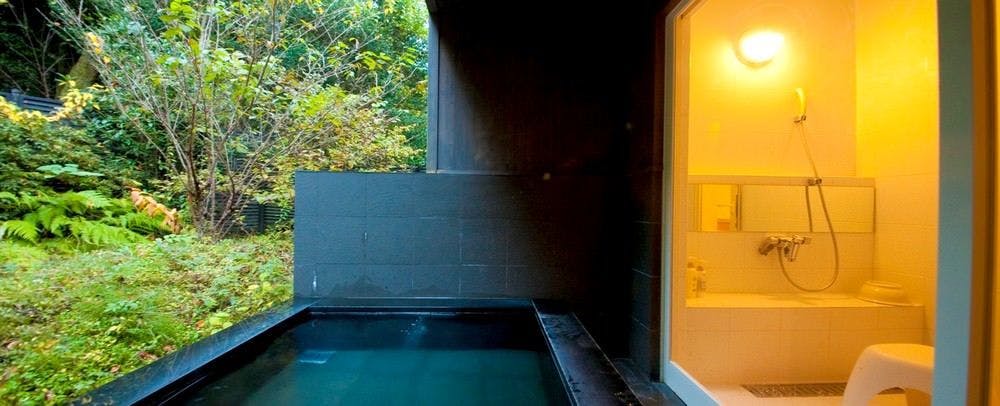 Main building Hinoki cypress bath for reservation

Facilities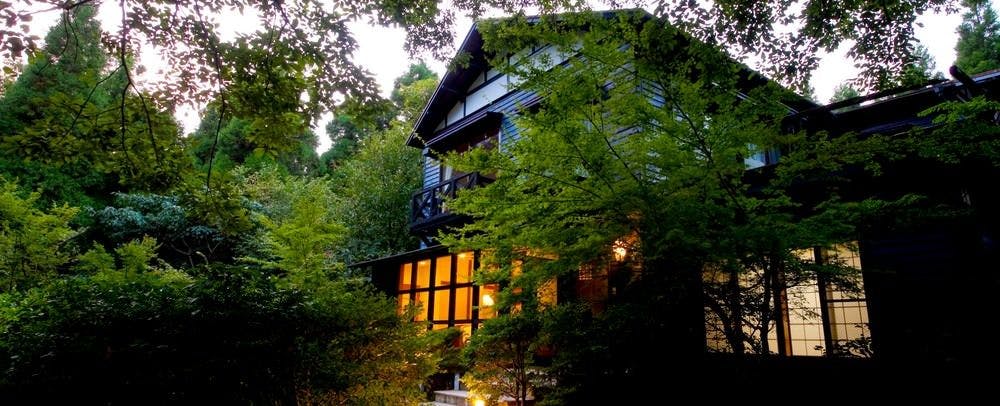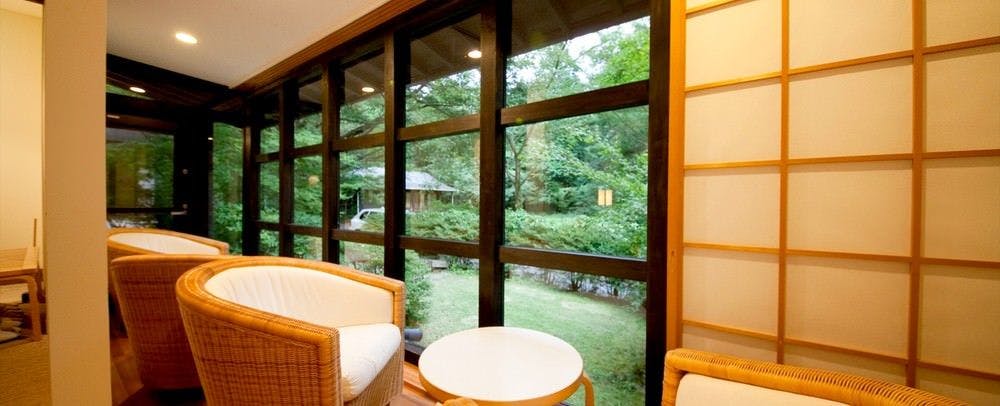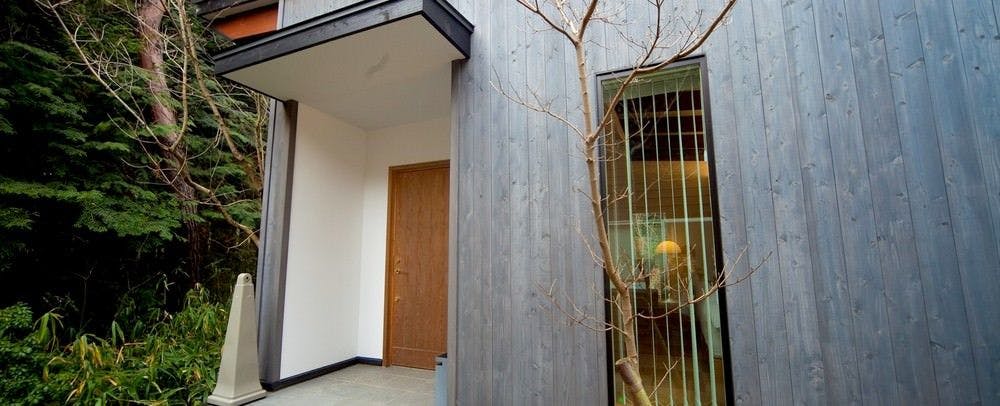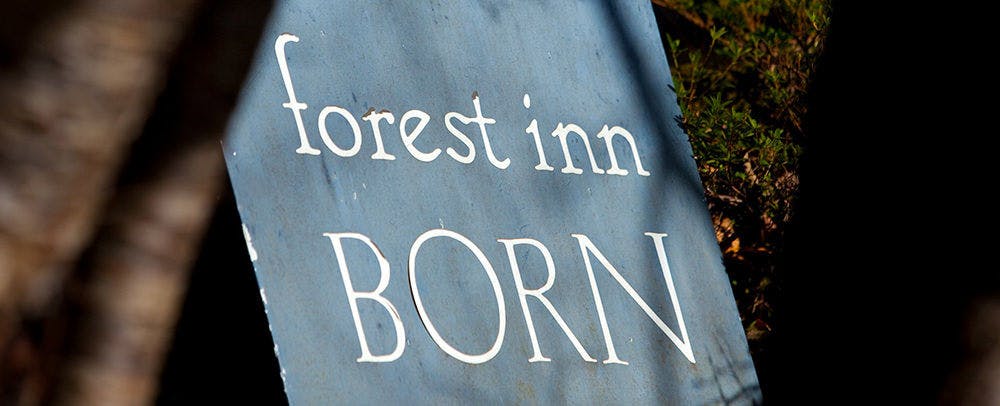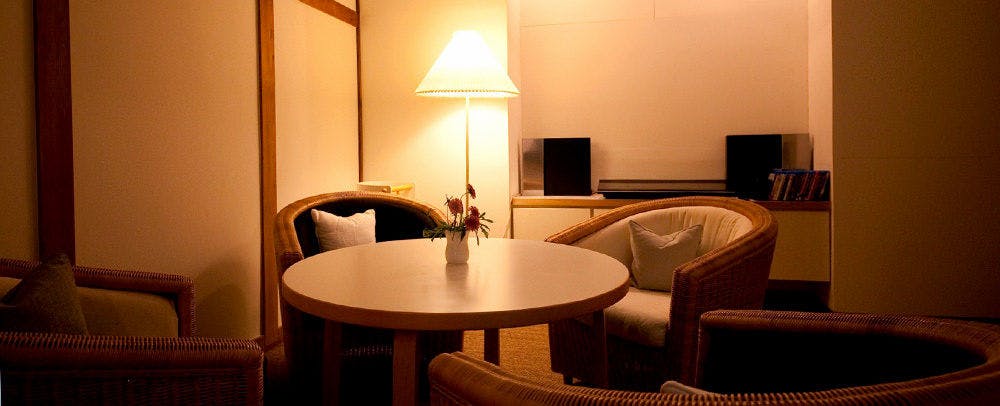 Peacefull Place surrounding by Colors of Nature.

Access
1203-6, Tsukahara, Yufuin-Cho, Yufu City,Oita,879-5101,JAPAN
For guests arriving by train/bus
・The nonstop bus from Ōita Airport takes around 55 minutes to reach Yufuin station.
・The bus from Beppu station west exit takes around 50 minutes to reach Yufuin station.
・Around 2 hours and 10 minutes from JR Hakata station to Yufuin station by JR Limited Express Yufuin no Mori.
・The inn is a 15 minute taxi ride from Yufuin station.
Reviews
This time, we took baths at the main building because our room didn't have a bath, and there was no helping the fact that there is a limit of time. Still, it was a nice bath. This could be different depending on the room, but it would be nice if there was a sofa or something to relax a bit more instead of the rigid seat chair ... The yukata were also good, but in that atmosphere Samue or such would also have been okay. Sorry if I'm sounding fussy, it really was a nice accommodation. It was really the best atmosphere, service and courtesy. Especially the food was really tasty. Beef stew was the best! I am thankful you for listening to breakfast time, impossible. I really appreciate that delicious breakfast. We were also happy to see the wild deer that came out as if to greet us, I will definitely go again.
+ More
2016/11/20
As I was looking for a small accommodation on my trip to Yufuin, I chose this place. As expected, the food was very delicious for both dinner and breakfast. The room was also very comfortable. It was a rainy day in a room with no hot springs, so I felt a little troublesome to go to the main house, but oh well. The staff members responded very kindly, and it was quite a satisfactory trip.
+ More
2015/03/20
Information
Check-in Time

From 4:00pm to 6:00pm

Check-out Time

Until 11:00am

Tax / Service Charge

Bathing Tax JPY 150 per adult is NOT included in the rates.

Credit cards accepted at this property

Credit card is NOT accepted at this ryokan. Please pay by cash.
Children

Children are NOT allowed.

Pets

Pets are NOT allowed.

Parking

Free of charge for guests; Available from check-in to check-out; Capacity 5 vehicles; No Valet Parking Service;

Other policies & conditions

If your arrival is delayed beyond 6:00 p.m., then please inform the inn.Dinner is scheduled at 6:30 p.m.