We are sorry but we don't have any rooms available now.

Please select another Ryokan.
- VAT is included, but bathing tax (around JPY 150 per adult) may NOT be included.
- Price in USD is based on the exchange rate as of today and might be different from that of the booking date.
Foods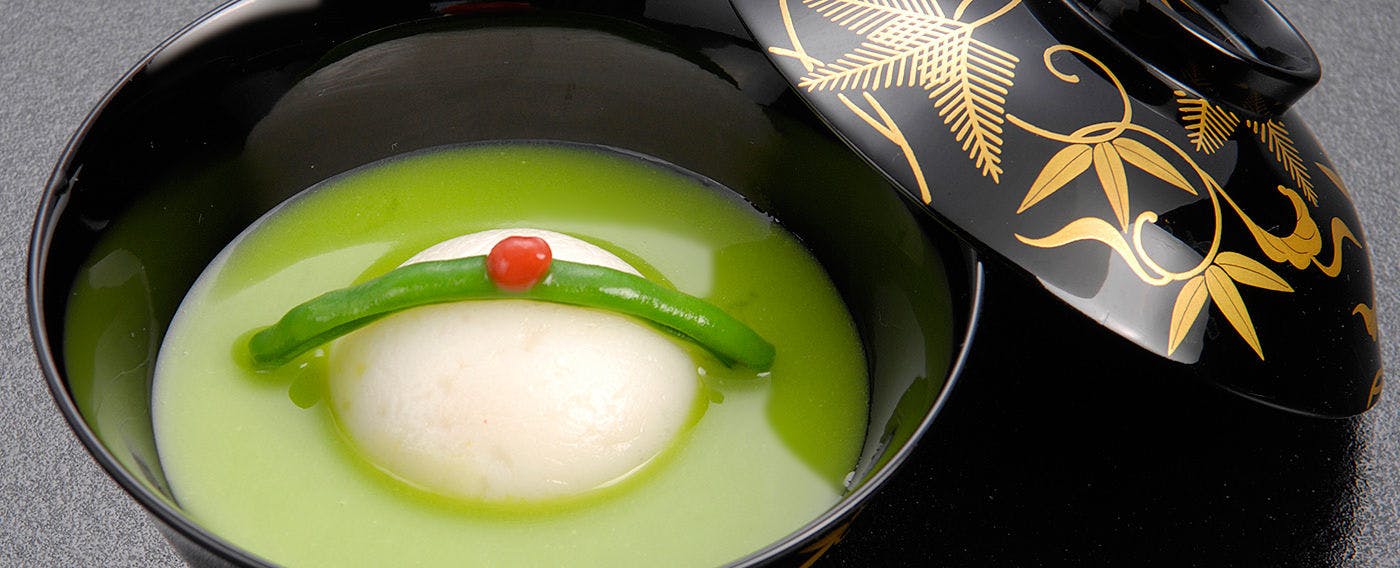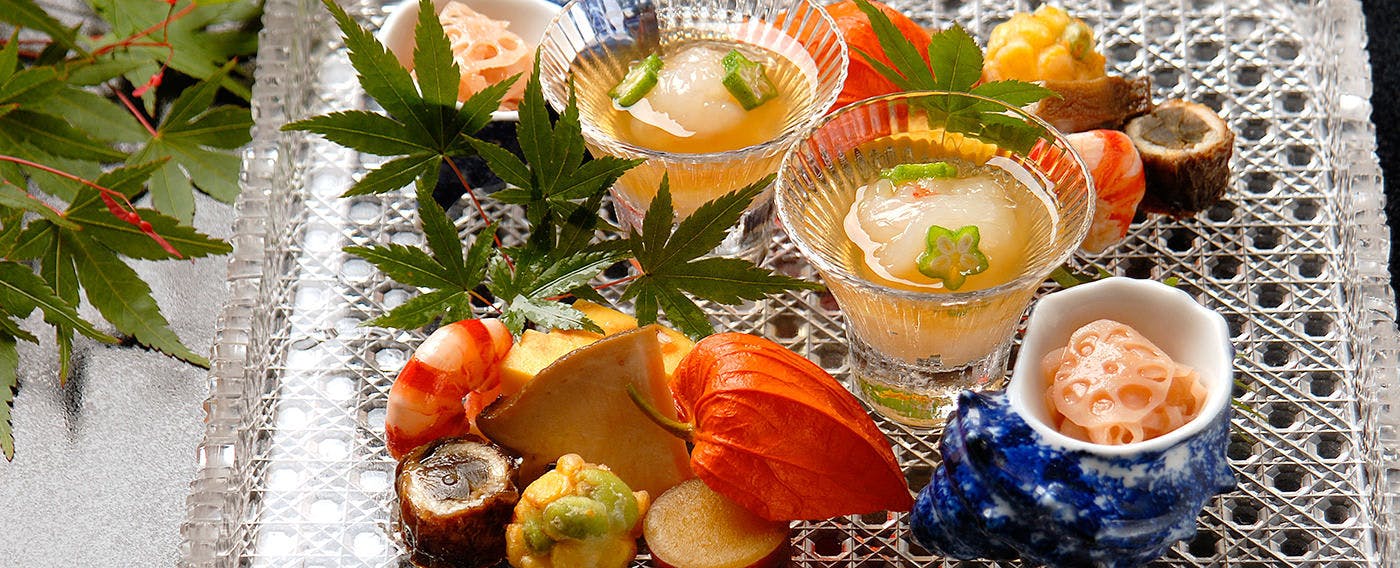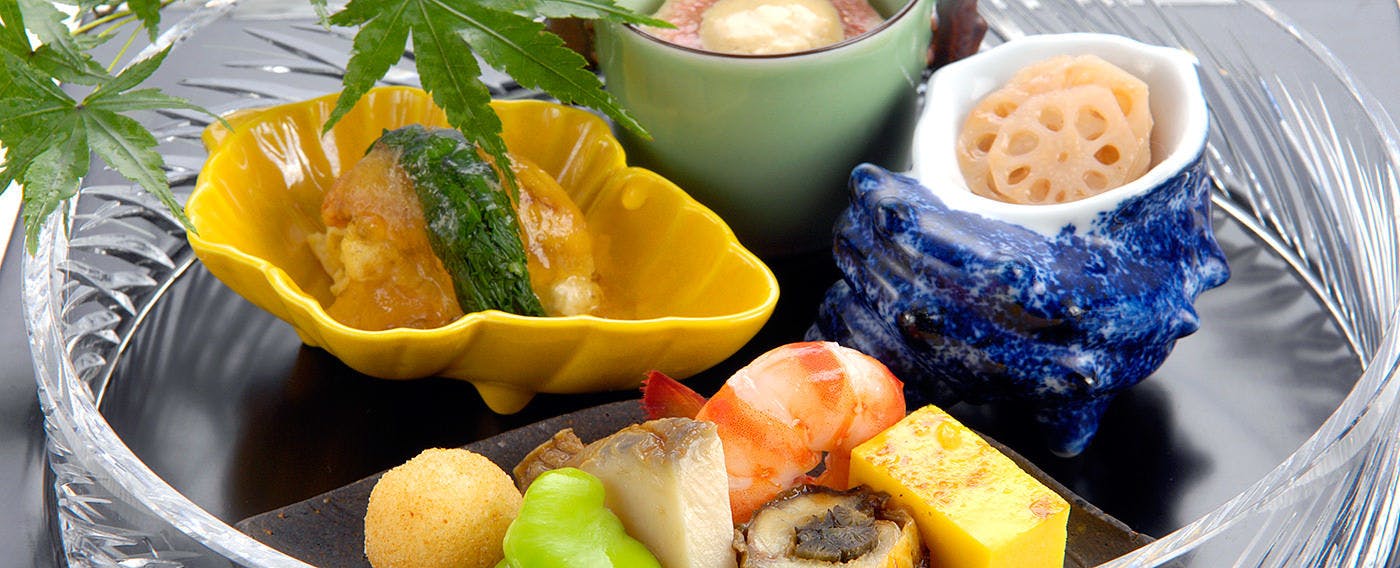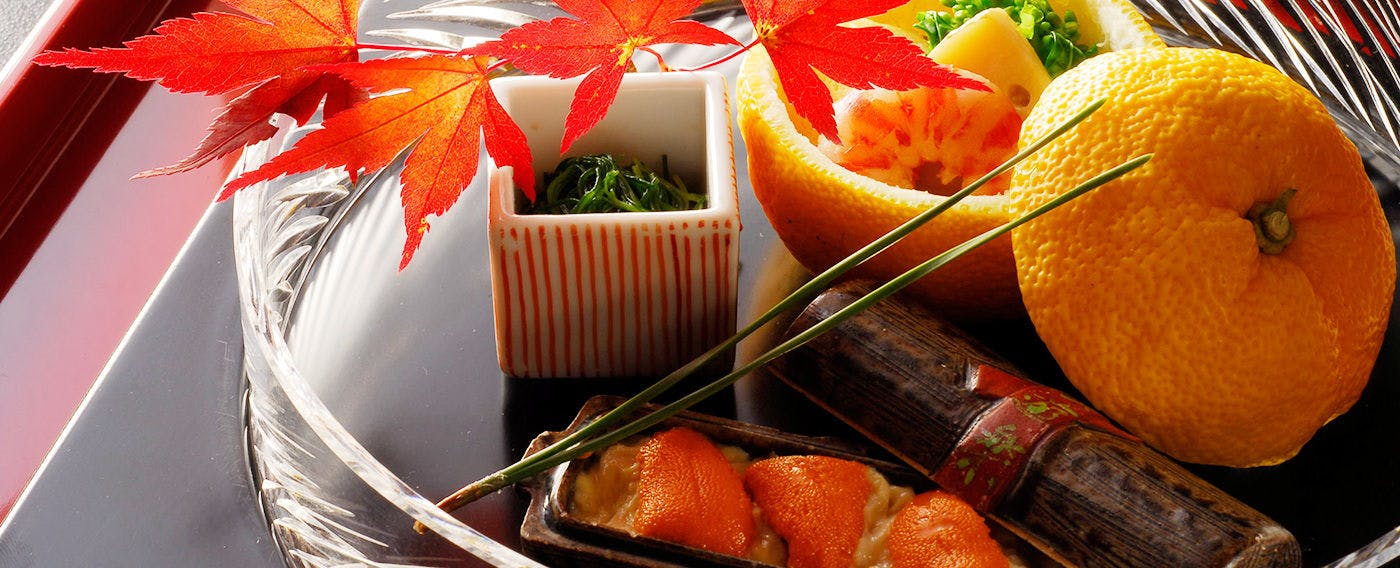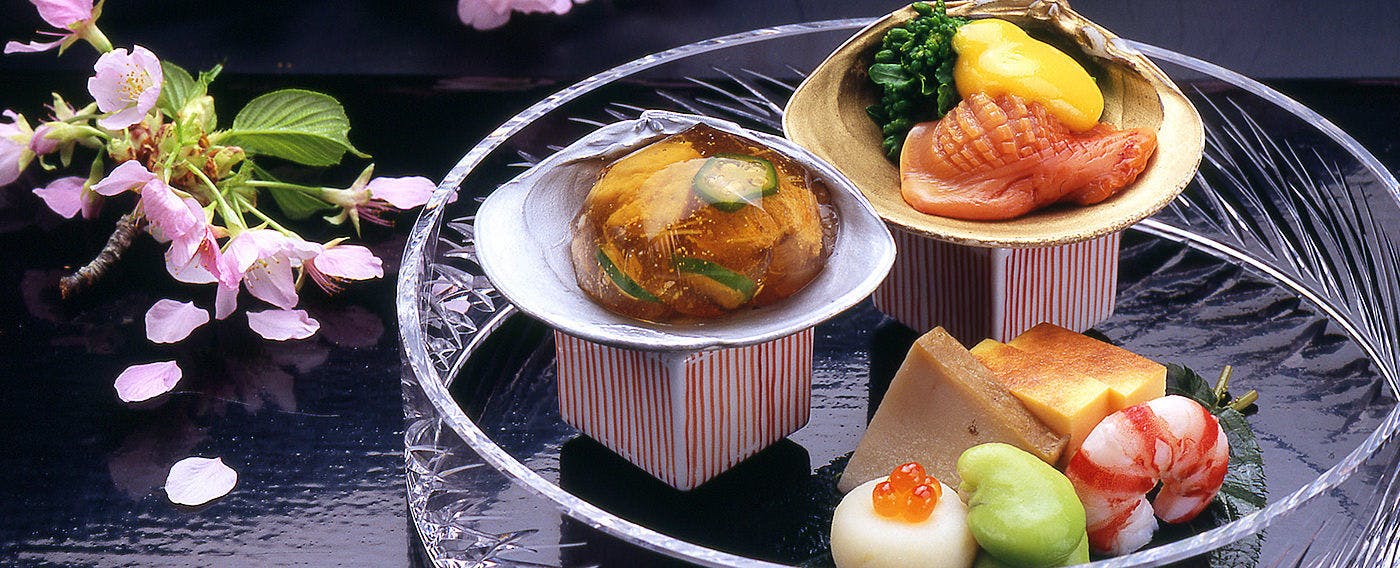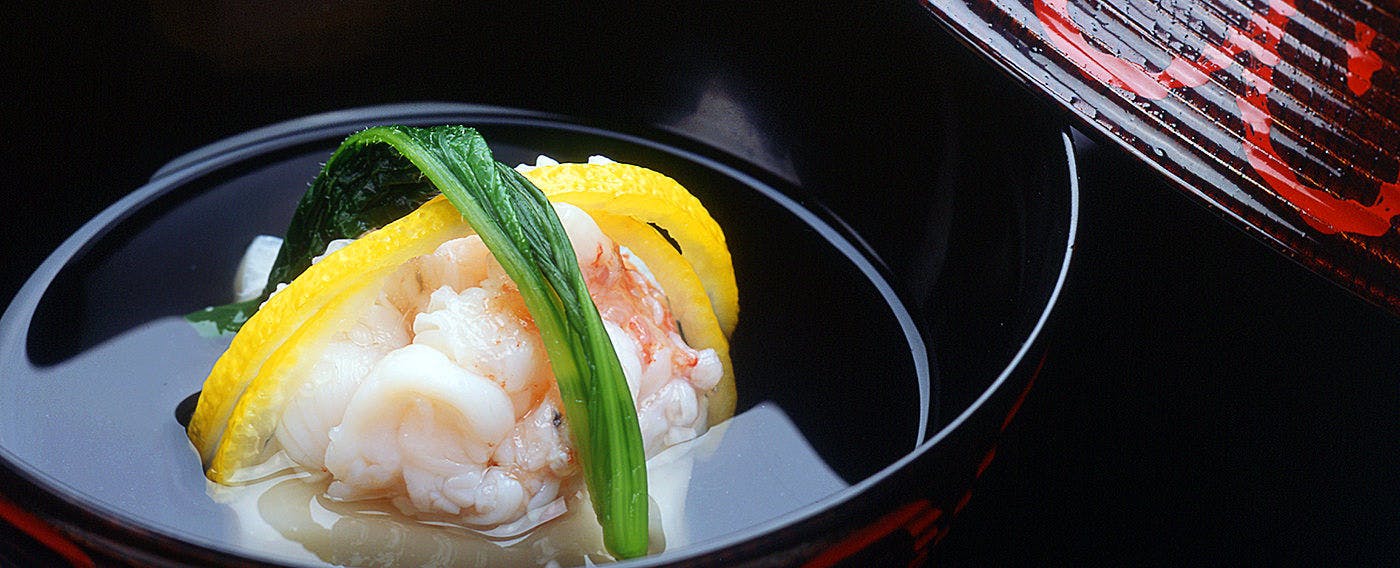 Japanese traditional kaiseki cuisine Enjoy the traditional kaiseki dishes with selected foods from all over Japan.
Baths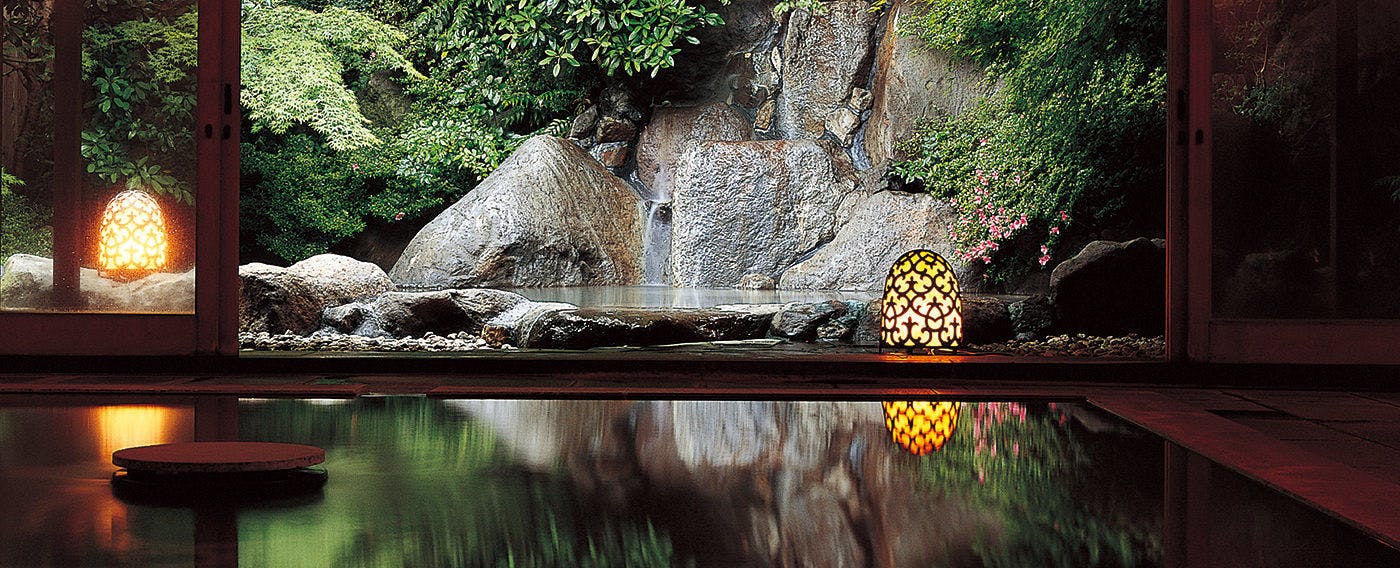 Large Public Bath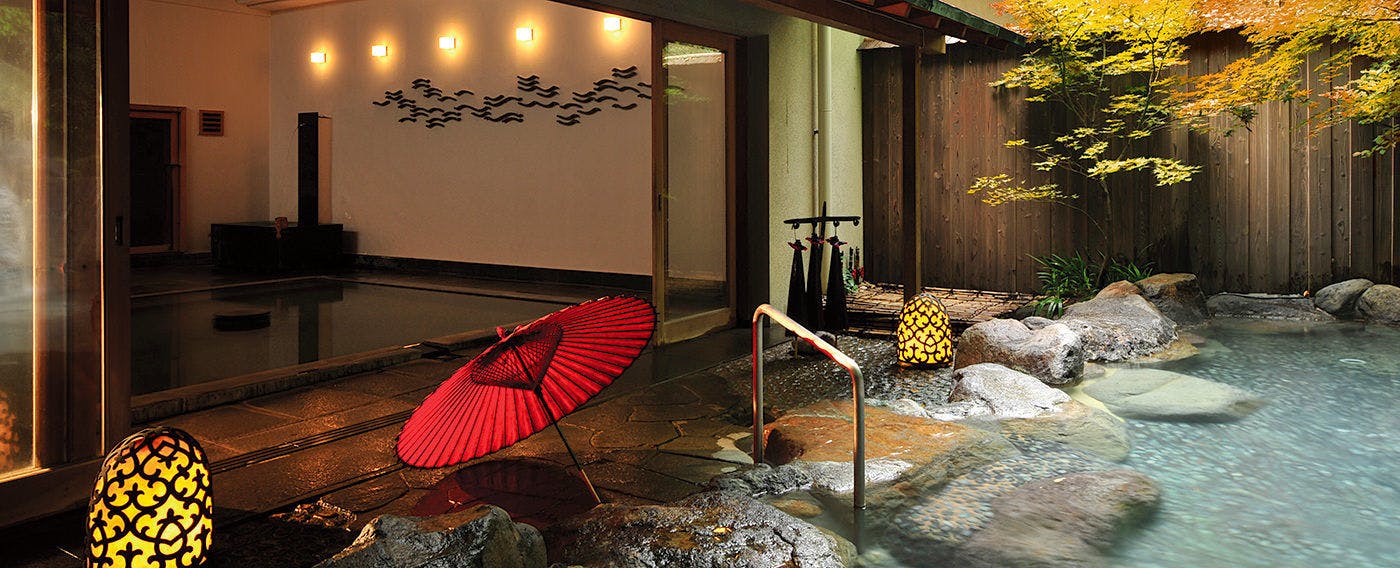 Open-Air Bath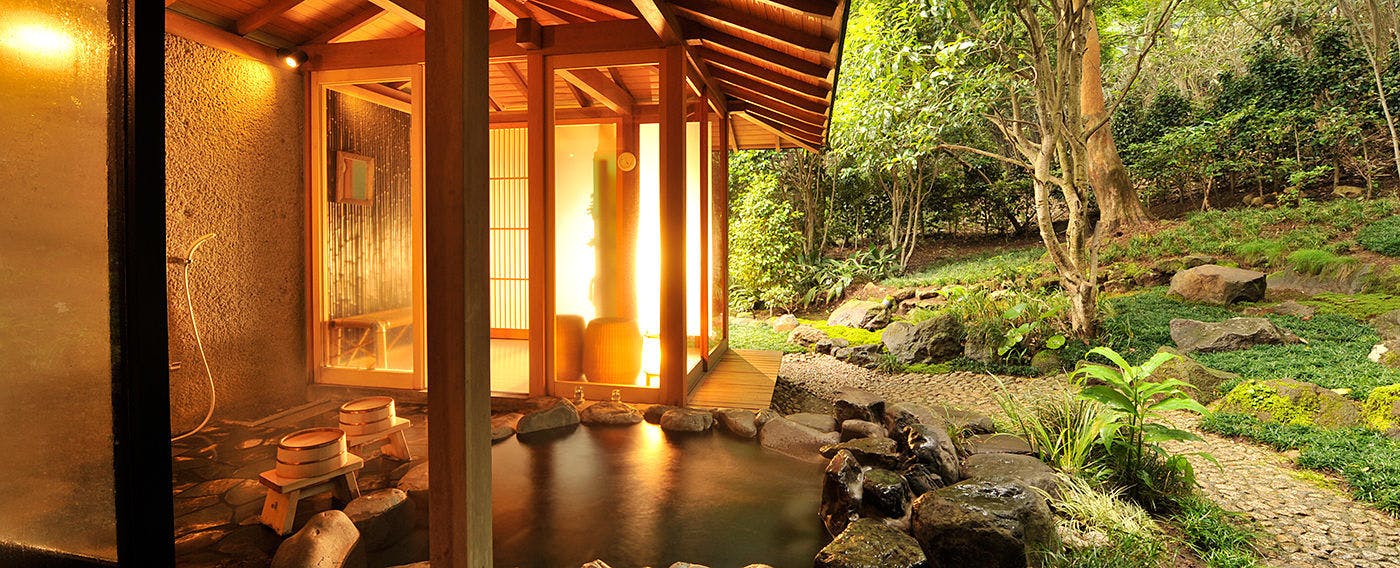 Private Bath
Large public bath & open-air bath Gora Kadan has 3 sources of natural hot spring, and 2 of them are private one from inside the garden. Mildly alkaline and simple hot spring is clear and skin-care, as well as soothing and good for cold constitution.
Facilities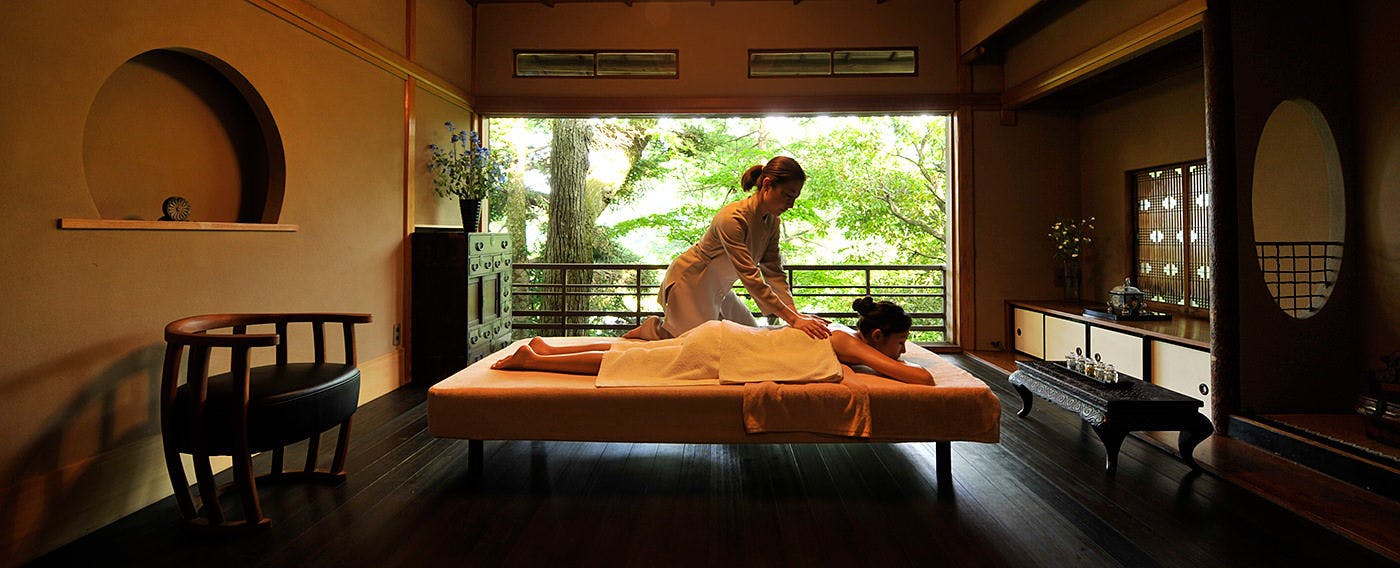 KADAN SPA Treatment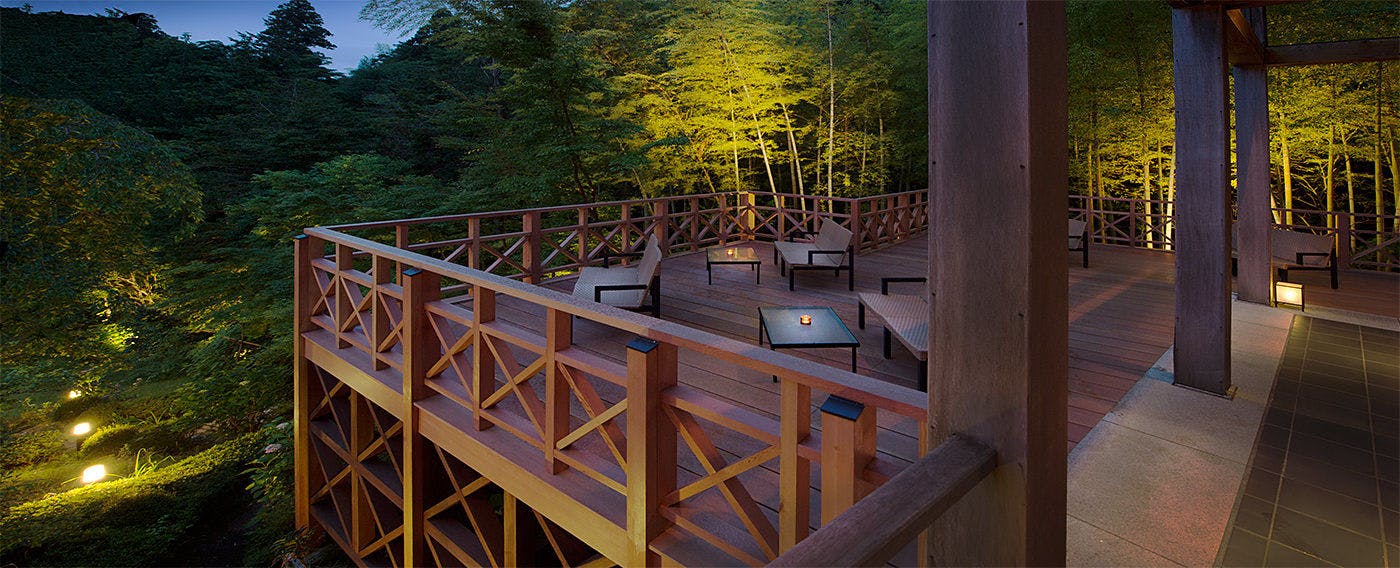 Public Terrave in the Moonlight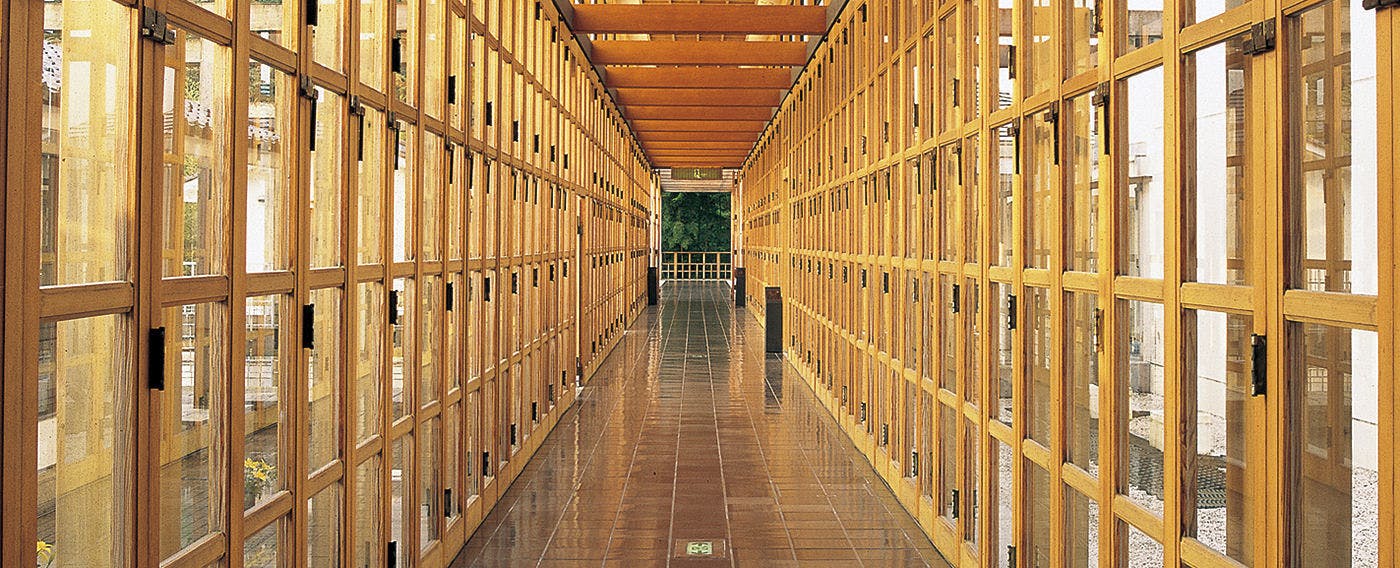 Wooden Column Corridor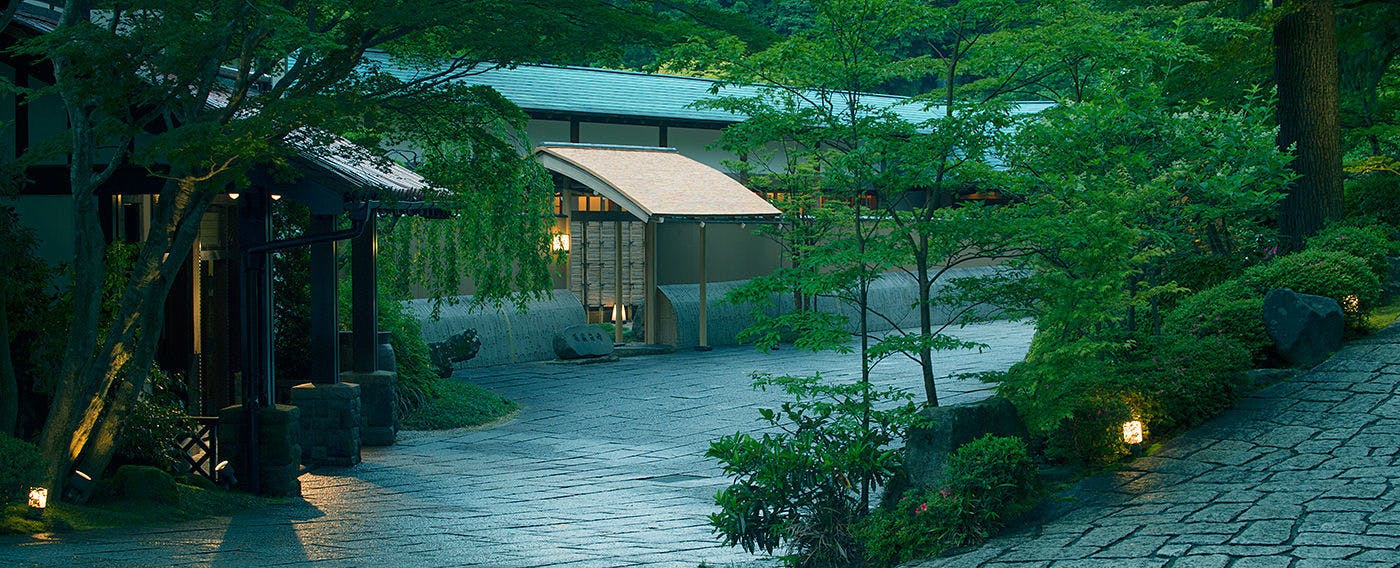 Entrance
KADAN SPA, pool with jacuzzi, and fitness center In the traditional Japanese rooms of KADAN SPA, in perfect harmony with the natural surroundings, enjoy a variety of massages and treatments while being soothed by the gentle sound of therapeutic music.
Access
1300 Gora, Hakonemachi, Ashigarashimo-gun,Kanagawa,250-0408,JAPAN
BY TRAIN
From Tokyo Station: 40min by Shinkansen to Odawara Station, & 40min by taxi
From JR Odawara Station: 40min by taxi BY AIR
From Haneda Airport: 20min by Keikyu Line to Shinagawa Station, & 30min by Shinkansen to Odawara Station, & 40min by taxi
From Narita Airport: 70min by Narita Express (NEX) to Shinagawa Station, & 30min by Shinkansen to Odawara Station, & 40min by taxi
From Kansai International Airport: 50min by JR Express train "Haruka" to Shin-osaka Station, & 2.5h by Shinkansen to Odawara Station, & 40min by taxi Shuttle service is available with charge upon request.
Reviews
10 Reviews
I stayed in mid-June. I visited for the first time in several years, but I was impressed as I felt as if staying at a refreshing, brand-new inn. Everything from tatami mat to shoji screens to fusuma doors to window frames was impeccable, satisfying my nervous self's expectations. The tea I had right after entering the room was delicious. I was also moved by the seasonal green ume sweets instead of sealed Japanese sweets for tea. During my stay I was surprised that different kinds of tea were served for each scene and the care the inn took even for the tea. In the morning I would enjoy the konbu tea with savory arare floating on the surface and freshly squeezed raw orange juice. Even though I'm not very fond of blue-backed fish, I was glad to be able to choose my grilled fish among mackerel, mottled silver, salmon, and koji salmon in the morning. I was moved by the taste of oboro tofu. Along with dinner, this cuisine made my long trip worthwhile. After having stayed many times, I still feel like going back to this best inn. A treasure of Japan, this ryokan will move and satisfy guests beyond their expectations. You will never feel sorry about paying your money.
+ More
Jun 2015
The price is expensive but is worth it. I think this ryokan is the best in the Izu-Hakone area.
Room, open-air bath, dish, and service, they were all perfect.
We stayed at a cottage separate from the main building.
Unfortunately, it was rainy on the day we stayed, so in order to prevent us from getting wet, they kindly arranged a car for us to move between the main building and the cottage despite the short distance.
The rain made the well-maintained garden look more elegant.
Both open-air and indoor baths were both comfortable.
What impressed me most was the quality of futon bedding.
It was bed style. The bedding was very soft and comfortable to the touch. My son was thrilled at the touch. According to a room attendant, only guests staying at the cottage can enjoy such nice beddings. The bedding was so amazing and it even made me think I would like to stay at this hotel just for sleeping on it.
The timing for serving dishes was also nice since the room maid checked with us beforehand.
Also, they offered services not arranged in advance, such as memorial photography and showroom, and such hospitality touched me a lot.
This is a ryokan I definitely would like to stay at again.
Hotel staff including landlady, and room attendants who took care of my son, I really appreciate you all.
+ More
Jul 2015
We wanted to make some memories for our honeymoon trip, so we decided to stay at Gora Kadan with savings we diligently saved for years in the closet.
We appreciate our room attendants who took care of us.
Their hospitality and behavior were comfortable. Maintaining a reasonable distance, the manner of the attendants realized it. Some ryokan hotels ask guests their purpose of stay first of all, but I don't like to be asked such a private question. I don't expect to receive excessive hospitality at all from hotels by giving our purpose to them. I don't look to hotels for such too much hospitality. I feel comfortable with receiving service worth of the price without demanding excessive gratitude and hospitality each other. In this respect, I really thank the hotel attendants.
The dishes are not noticeable ones, but are traditional and simple ones cooked based on the basics of Japanese dishes. It is now difficult to do naturally something ordinary. So, I appreciate their emphasis on tradition.
I would like to stay at this ryokan again in another season when my tansu savings re-accumulate.
+ More
May 2015
I stayed here with my husband and my two-year-old daughter.
I was very nervous becauce we brought such a small child with us, but was really appreciative that we were given some advice about dinner on the day we arrived. We were also offered kids-sized Yukata (summer kimono.)
I apologized to the staff who was in charge of our room, because my daughter had used many sheets of paper for coloring that was provided as a memo pad in the room. However, the staff gave my daughter a big smile and gave her an even bigger piece of paper, so, I was assured that I had made a right choice.
Our room was very clean and the food was delicious. My husband also seemed to like it very much.
I would really come back again.
+ More
May 2015
We went there during the Golden Week.
We were impressed with the attentive hospitality in every aspect.
There were no negatives.
It's a ryokan we would like to return to.
+ More
May 2015
I brought my mother to Gorakadan, a place I have been longing to go.
We were able to enjoy the fabulous Japanese gardens all to ourselves. We listened to birds chirping while being in the courtyard hot spring, which totally refreshed our bodies, which were tired and stressed from everyday life.
My mother was very pleased and I think this was the best way possible to return the care she had given to me.
Out of all of us, my mother always has a western style breakfast, but we were all able to choose a breakfast that was perfectly suited to us! My daughter happily said " I want to come back here again!" It was very fortunate and helpful that they had a brand new Mercedes Benz shuttle for us.
The next time we stay here, we would like to stay in a different type of room.
The entire staff was also very attentive to our needs. Thank you very much.
+ More
May 2015
I thank the hotel staff for taking care of us.
It has become a great summer vacation as I stayed at Gora Kadan that I had really wanted to stay at for years.
The weather was really bad on the first day, so I stayed in the room and I wasn't able to enjoy the open-air bath. But the next day the weather became really nice and the long corridor impressed me anew.
It must have been really hard for the hotel staff to keep the outstanding corridor as they had to polish it while it was raining.
The building is really beautiful so it is too late but I regret not having walked around before checking out.
I saw many overseas tourists staying at the hotel and I absolutely recommend it to everyone.
I would really come back again.
+ More
Apr 2015
We stayed here to celebrate my wife's birthday.
I will give this place five stars with excellent service. I would also like to thank them for a wonderful shuttle experience.
Needless to say, our meals were very delicious. This time we stayed in a room in an adjacent building, however, next time we would like to stay in the main building. It was far from Osaka, but it is worthwhile staying at this amazing inn.
+ More
Feb 2014
We stayed one night celebrating my husband's retirement. The room we chose was on the first floor and had access to the courtyard and also had an open-air bath with a natural hot spring source.
Everything had its own elegance with emphasis on "hospitality" such as: the scale of the entire building, which made use of its natural landscape, a good-natured, welcoming staff, excellent cuisine, a wonderful hot spring, and Shidarezakura (weeping cherry trees) just outside the window of the parlor. We are very grateful for our stay here, because it started our retirement years in such a grand style. Thank you very much.
+ More
Apr 2014
My family of three stayed here the other day.
Both our room and the bath were clean and the meals were delicious, everything was exceptional.
The service of the staff was very attentive, but not overwhelming, which made us feel very comfortable.
I can not say anything bad at all.
My child also seemed to like it here so much, saying "I want to stay here one more day" and I felt the same.
I would definitely like to come back and stay again.
+ More
Jan 2014
Information
Check-in Time

From 3:00pm to 7:00pm

Check-out Time

Until 11:00am

Tax / Service Charge

Bathing Tax JPY 150 per adult is NOT included in the rates.

Credit cards accepted at this property

VISA / MASTER / JCB / AMEX / DINERS
Children

All children are welcome. 0 year old is free of charge, and other children are charged children rate. Bed sharing is allowed up to 3 years old.

Pets

Pets are NOT allowed.

Parking

Free of charge for guests; Available from 3:00pm to 11:00am; Capacity 20 vehicles; Valet Parking Service available for free of charge

Other policies & conditions

Please note in the comment upon reservation if any food allergies or foods guests cannot eat.; Please note the number and age of each child in the comment upon reservation in case of any children staying.