- VAT is included, but bathing tax (around JPY 150 per adult) may NOT be included.
- Price in USD is based on the exchange rate as of today and might be different from that of the booking date.
Foods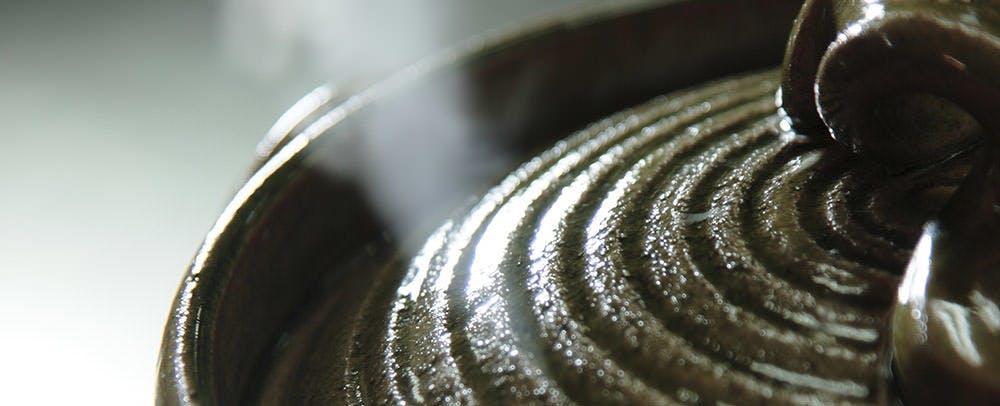 Foods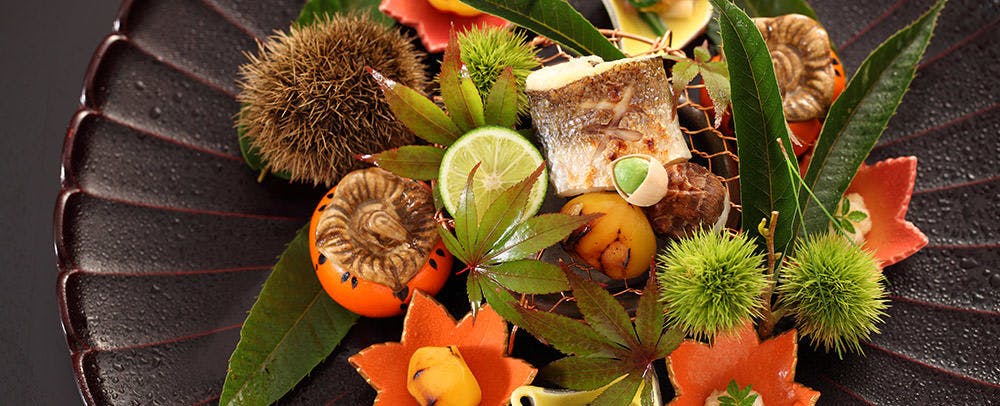 Foods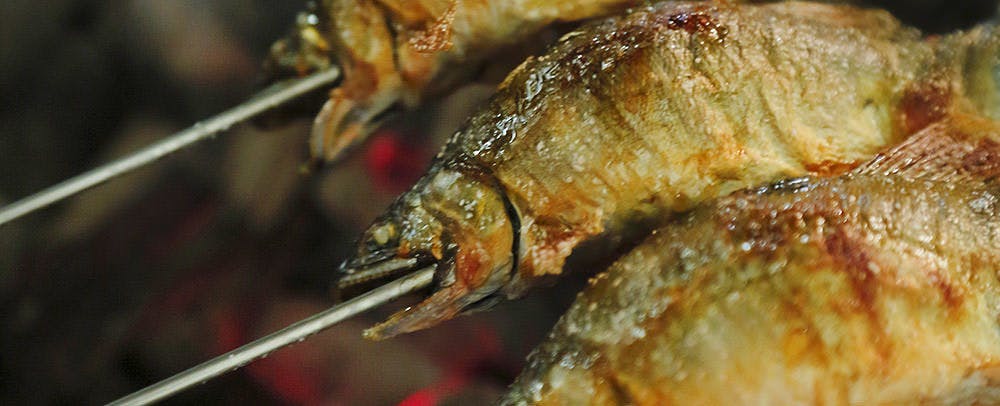 Foods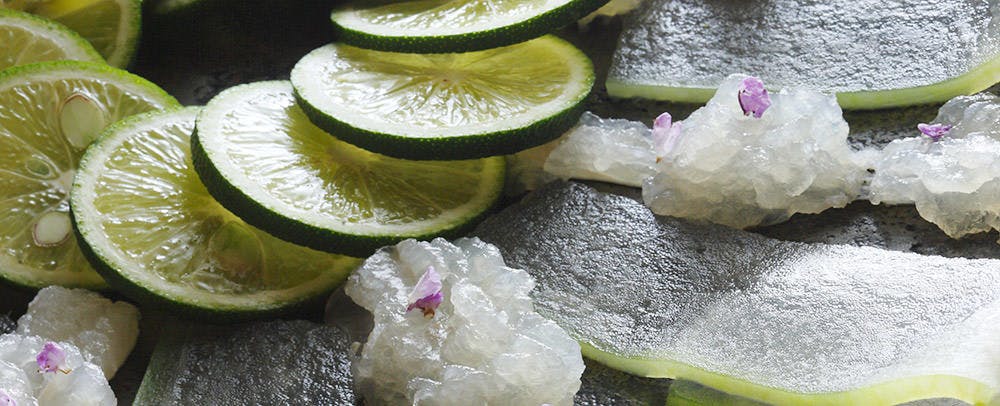 Foods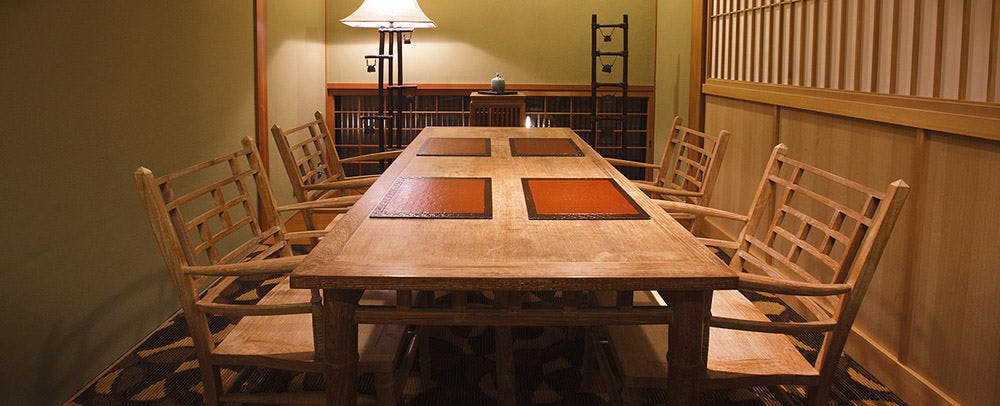 Restaurant
The private dining room promises you peaceful and luxury time. Suisen finds and sources the best ingredients possible especially from local area to serve you the best food. All the meals are provided in the private dining room. A wide variety of drinks that goes well with Japanese food is selected by our head chef. Please enjoy the great marriage of drink and meal.
Baths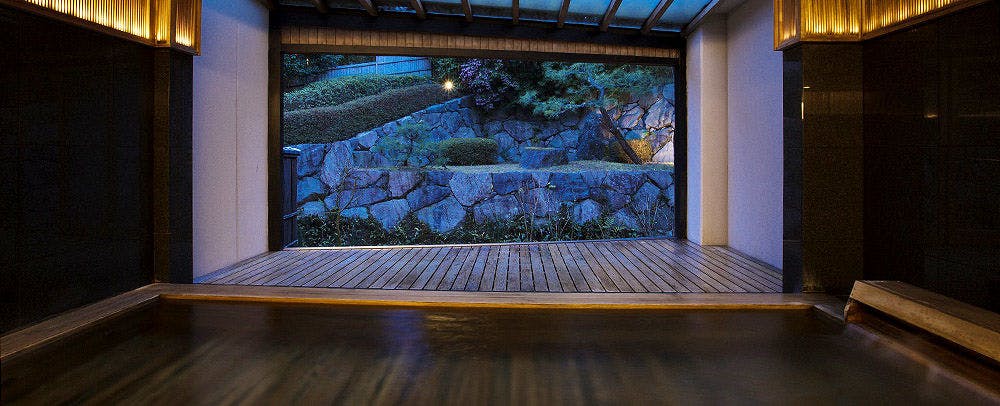 Open-Air Bath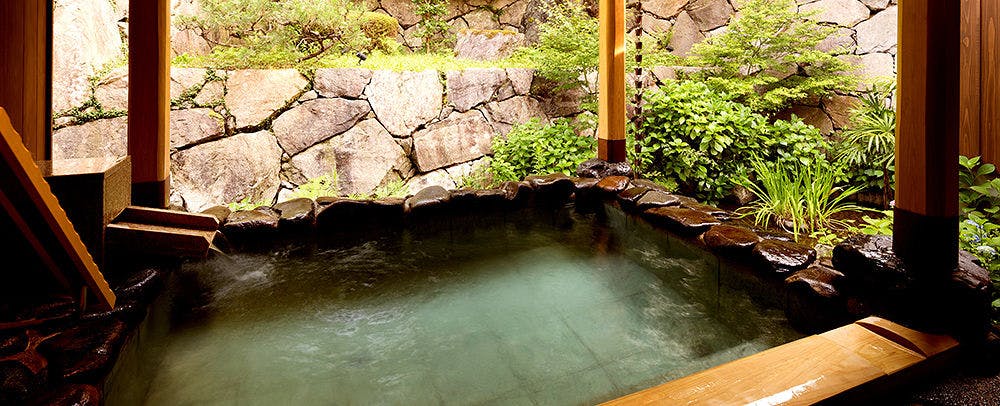 Large Public Bath
Yunohana hot spring heals your body and mind You can enjoy soaking in the hot spring bath while savoring the nature. Legend has it that federal warlords visited Yunohana hot spring to heal their wounds in the Warring States period of Japanese history. Many people still visit this well-known hot spring from all over the country.
Facilities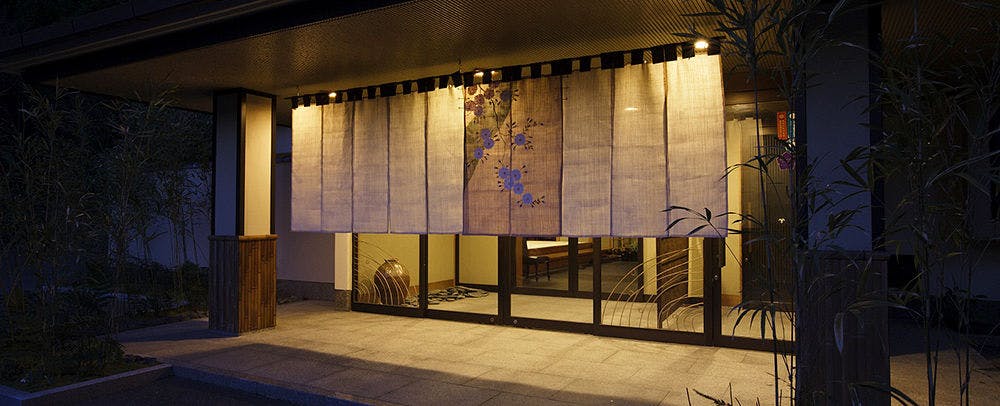 Entrance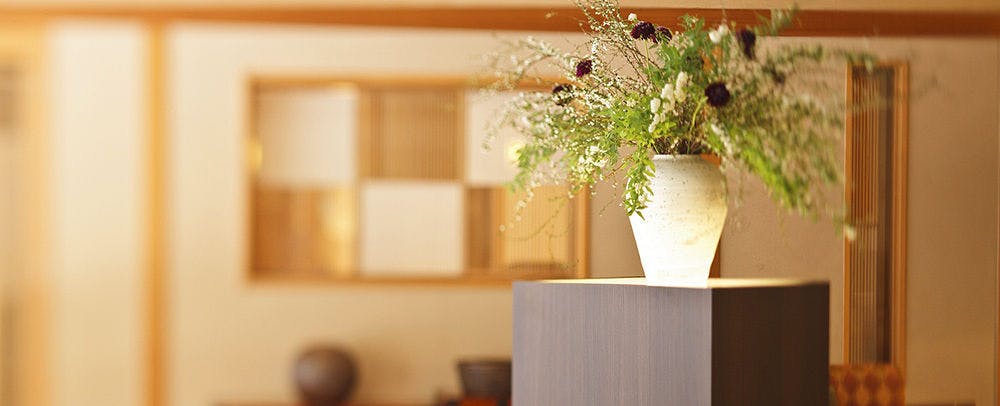 Lobby - Free Coffe and Tea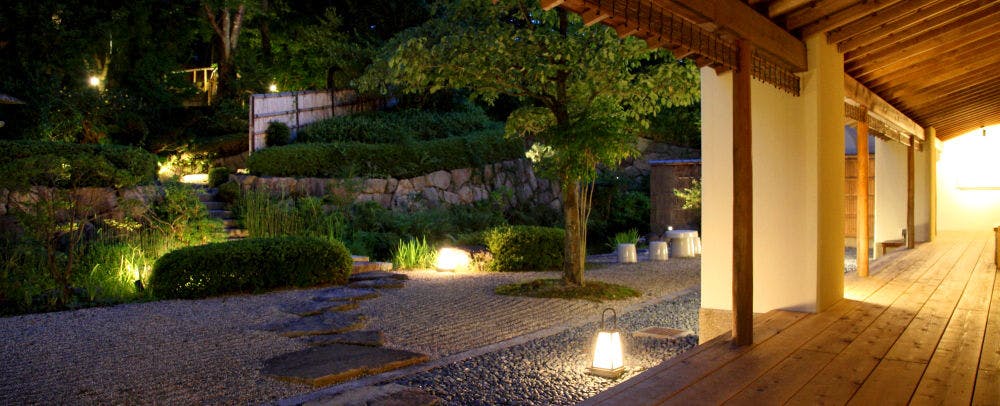 Interior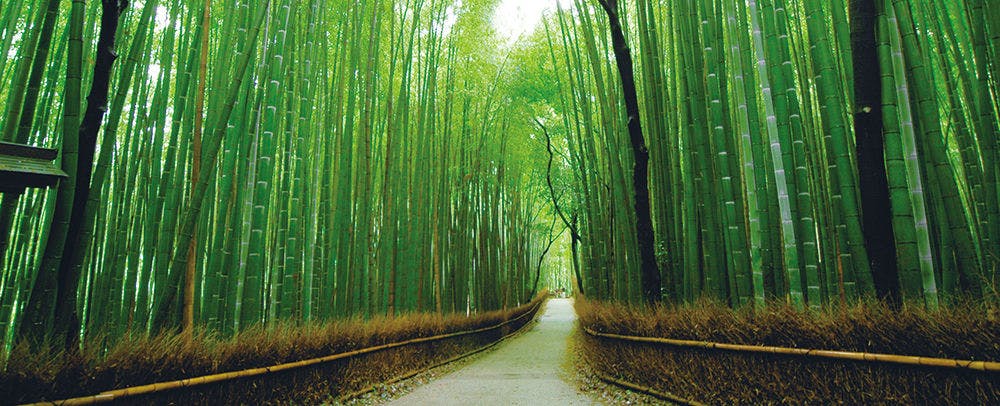 Arashiyama
Spa 'Raran' Raran makes you and your life more beautiful.
Access
6-3,Inoshiri, Hiedano-cho-ashinoyama, Kameoka-city,Kyoto,621-0034,JAPAN
BY TRAIN
From Kyoto Station: 20min by JR Sagano Line (San-in Main Line) to Kameoka Station, and 15min by taxi.
Reviews
It was very good. I went there with my mum whose legs are weak. The room, the bath and the lobby had a feeling that their lavish care is everywhere as well as they were well built. Especially the meal was very tasty and consisted with many dishes with small portions which had a sense of the season, as well as the dishes and the way they were served was so beautiful. Although there was lack of communication regarding my mother's walking conditions, the overall impressions of hospitality of the hotel lets me forget about the small mistake. I will definitely visit again. Everything was a little bit too far.
+ More
Sep 2015
The attitude towards guests was neutral so the sense of distance was very good. The food in any case was really delicious and was much better than in any other hotel I have visited so far I think I'll make a reservation here again next time I visit Kyoto.
+ More
Sep 2015
I use this for delayed vacations. It was slow and quiet and I felt so relaxed. Especially the outdoor spa on the veranda worked great for me to be refreshed, and I ended up in spending an hour in there because of the bathrobes and the chairs that can sink in the tub. The meal was just the right amount, so I didn't have to feel bad that I couldn't eat the whole plate, and it was delicious. The staff were so kind and attentive and explaining things clearly, so I enjoyed my time there. I made a reservation for the end of the year as soon as I came back, but I could not reserve for consecutive days maybe due to its popularity so I was disappointed. I am waiting for my next visit.
+ More
Sep 2015
Visited again this year after my visit last year. The food were presented with a sense of the season, and it looked appetizing and tasted good. The open air bath was new and I enjoyed the onsen fully. I had a good and comfortable time as the staff were very kind and the cleanliness of the facilities were also well-maintained. I would love to visit again. Thank you.
+ More
Aug 2015
I was really able to relax. Thank you very much. The meals were delicious, and I really appreciate they were able to accommodate my son's selfish requests. I will visit with my parents-in-law next time. I am looking forward to it.
+ More
Aug 2015
It was a very relaxing and good inn. The service was polite but not too push, and felt warm. The room was also not too fashionable, but it had warmth to it and the refreshing Japanese feeling. It is wonderful to be able to have a bath anytime you want. The basket with towels in was nice. And I was satisfied by the dishes which were beautifully presented and delicious.
+ More
Aug 2015
Thank you for the pleasant hospitality. I was greatly satisfied with everything, including the food, the room, and the drink service at the lobby, but above all, I am thankful to them for the consideration shown to my grandmother as she has trouble walking. It seemed my grandmother had a really enjoyable time. Thank you.
+ More
Aug 2015
I was there with my mother. Both the entrance and the lobby had a sense of freedom and were relaxing. Also, the lobby was free to drink tea so I spent some relaxing time with the nice weather and a good greenery view. I have never had such a relaxing time at a lobby at any other inn. The bath was large enough for room 13 which isn't that large, but the smell of the Japanese cypress and the sense of freedom from the open-air bath enabled me to have a relaxing time. Each dishes had a twist with good ingredients and was enjoyable at the private room, which made the conversation with my mother lively, that made me enjoy an extraordinary time. The guest room was renovated with a bed from simmons lined with a pad, and I slept very well. If I had to find a fault, I could't find a towel at the guest room and I had a little trouble after washing my face. With that, we could spend a slow and relaxed time together. Thank you.
+ More
Jul 2015
It was a very calming hotel. Maybe it was because I was there on a weekday in July, but I was always alone in the hot spring. I used it 4 times during my 2 days and 1 night stay. The view from the outdoor bath was a true "Peace and calm." I spent a very meaningful time. The garden at which I could look while walking along the corridor from the hot spring, and the garden that I could see from my room were small, but very calming. The plates and the way that the food was arranged on them, as well as, of course, its taste were superb. The rice cooked in earthenware pot, which I ate for breakfast, was extremely delicious. The sound of air-conditioning in the room bothered me somewhat, but the hardness of the bedding was just right.
+ More
Aug 2015
Because the hotel has received good reviews, I booked the hotel with high expectation after viewing their website, and my satisfaction was much higher than expected. Their service was literally attentive to every detail, which was like everything you wish for is already there. I had an impression that they sincerely respond on their website to each person's request for improvement, which was one of the reasons why I booked this hotel, and I actually saw their detailed attention everywhere. In terms of meals, both the presentation and the taste were marvelous, and we both were impressed saying "this is delicious" for each and every dish. While being impressed by the beautiful set-outs of the dinner, I made a choice to have fish the next morning, which made my expectation for the breakfast high, though the breakfast exceeded the expectation with its taste, and I ate everything even though they seemed to be enough to have leftovers. Even now, recalling the memory makes me happy. After checking out, not only the room attendant but the chef came to see me off, which also made me impressed. Thank you very much for the truly happy time.
+ More
Jul 2015
It was a very nice inn to the point where I could not decide what to write first. Everything, ranging from rooms to the food to Onsen to the service of the staff, was great. As for the food, I could have some Kyoto's summer delicacy such as sea eel and young sweetfish beautifully arranged on visually cool plates, and a head chef even came to greet me. Coffee and tea were always available in the foyer, and I used it after dinner and breakfast. The room was also clean, and a bathrobe and pajamas were very comfortable to wear. There was a tea set in the room so I could help myself and enjoy drinking tea. An open-air bath in the room had a very useful chair that can be used in the bathtub to sit in while taking a bath, and I could take my time and enjoy the open-air bath thank to the chair. With a L'Occitane product prepared in the room as one of personal care amenities, I had a good time in an elegant mood. As for the employees, a person in charge of meals was a very cheerful person and explained a variety of stuff to me and a counter clerk also always treated me pleasantly. If given the opportunity, I would love to stay there longer next time.
+ More
Jul 2015
Information
Check-in Time

From 2:00pm to 7:00pm

Check-out Time

Until 11:00am

Tax / Service Charge

Bathing Tax JPY 150 per adult is NOT included in the rates.

Credit cards accepted at this property

VISA / MASTER / JCB / AMEX / DINERS
Children

Children of under 6 years old (elementary school) are NOT allowed.

Pets

Pets are NOT allowed.

Parking

Free of charge for guests; Available from 2pm to 11am; Capacity 10 vehicles; No Valet Parking Service

Other policies & conditions

N/A