Umitsubaki Hayama
This Japanese ryokan stands on a quay facing the sea of Minami-Kishu. Blue sea of Minami-Kishu is sweeping away all around you on your way there. Take one step, and your time of travel will start ticking away. Make a little side trip and stand still a while. Umitsubaki Hayama is a ryokan that lets you idle your time away like that.
Japanese-Style Room

Half board included

Japanese futon bedding

Non-smoking

See Details
From $403.56
for 2 guests /night
- VAT is included, but bathing tax (around JPY 150 per adult) may NOT be included.
- Price in USD is based on the exchange rate as of today and might be different from that of the booking date.
Foods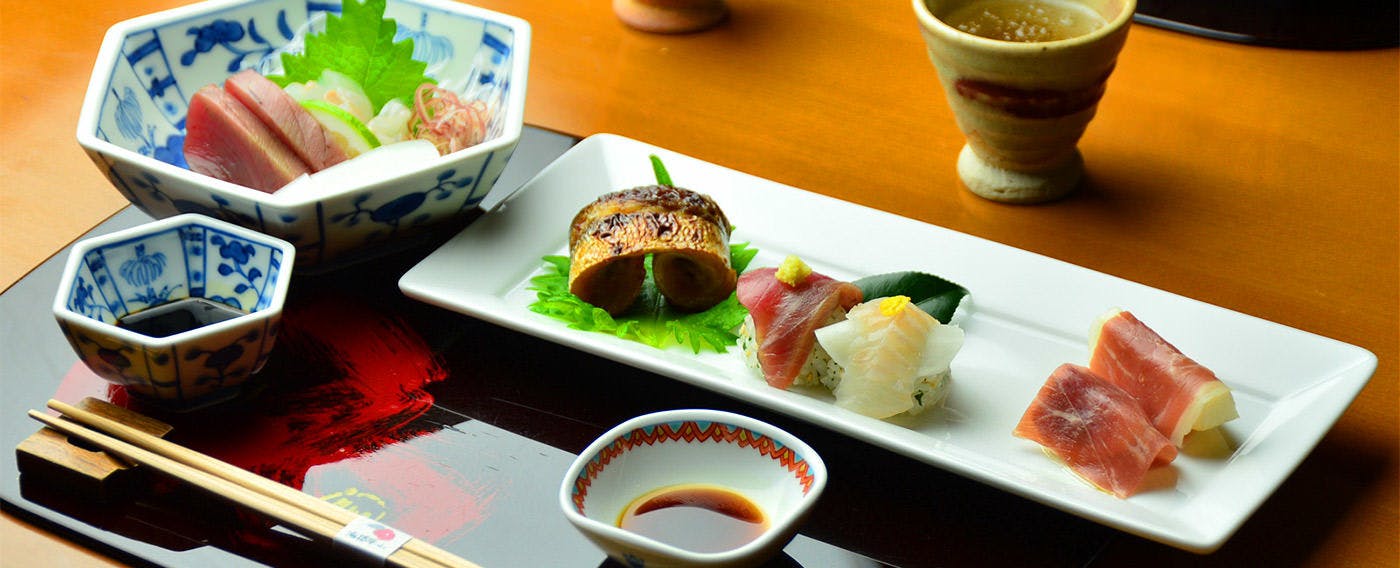 Dinner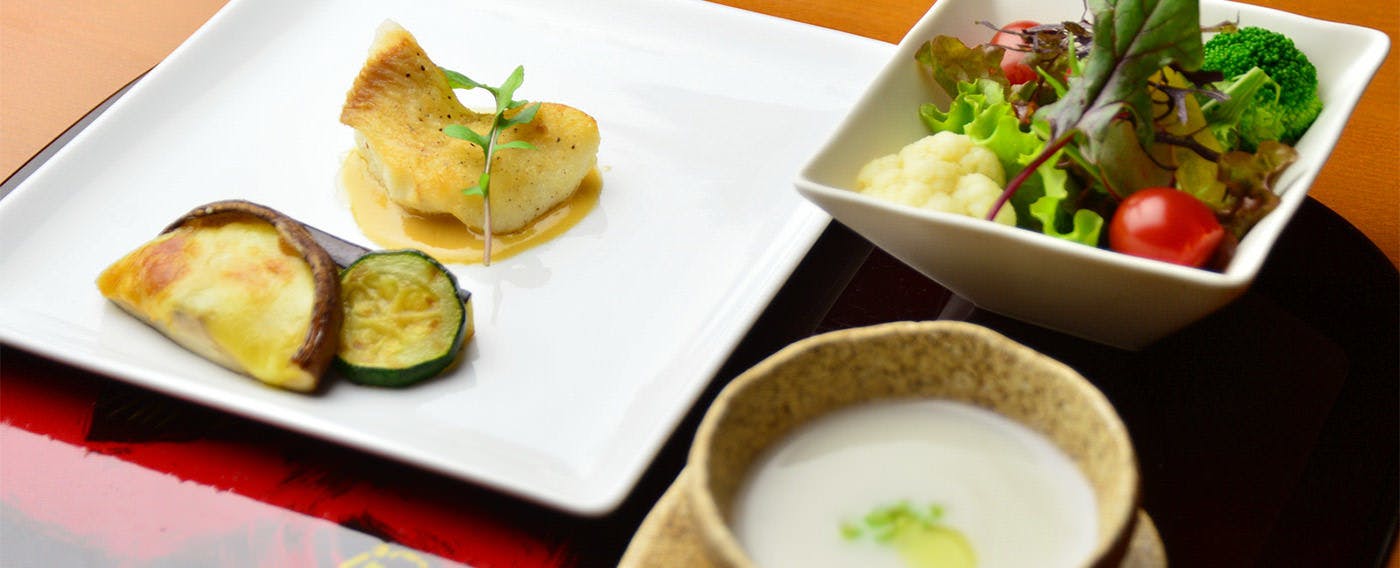 Dinner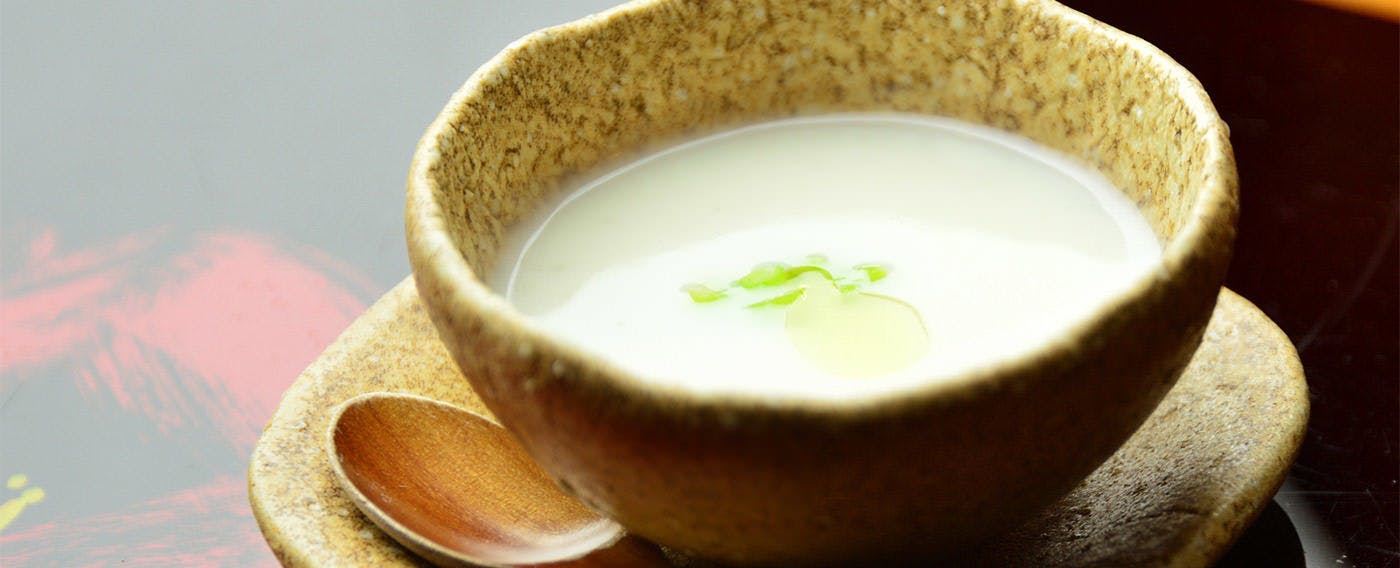 Dinner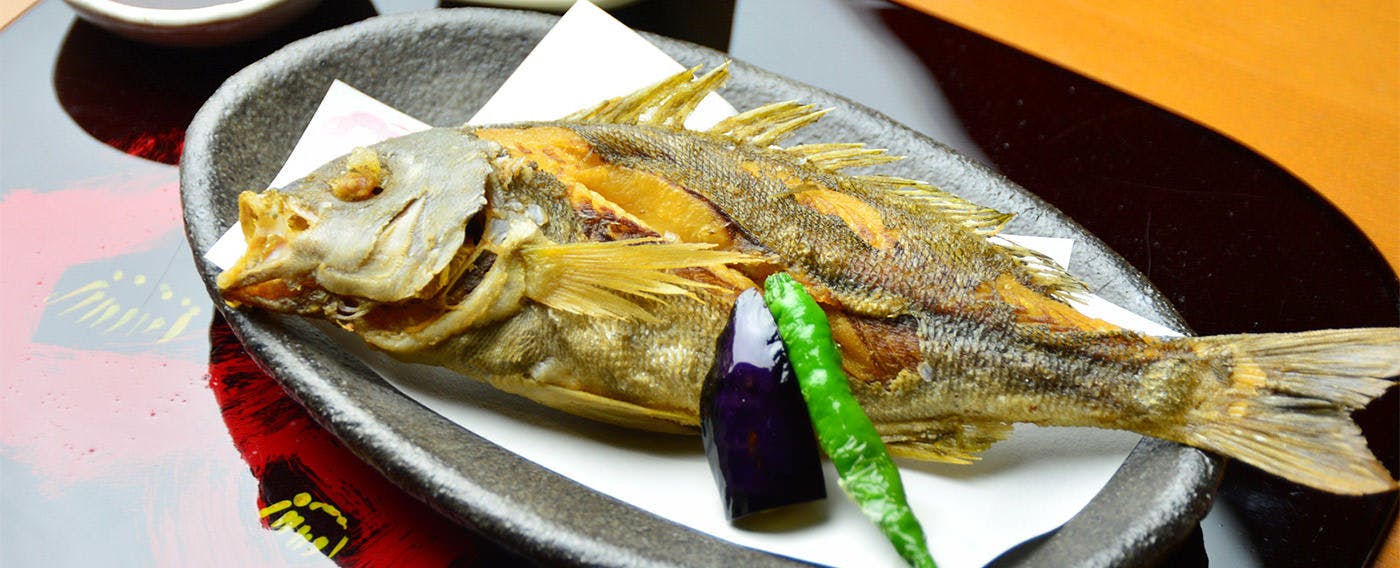 Dinner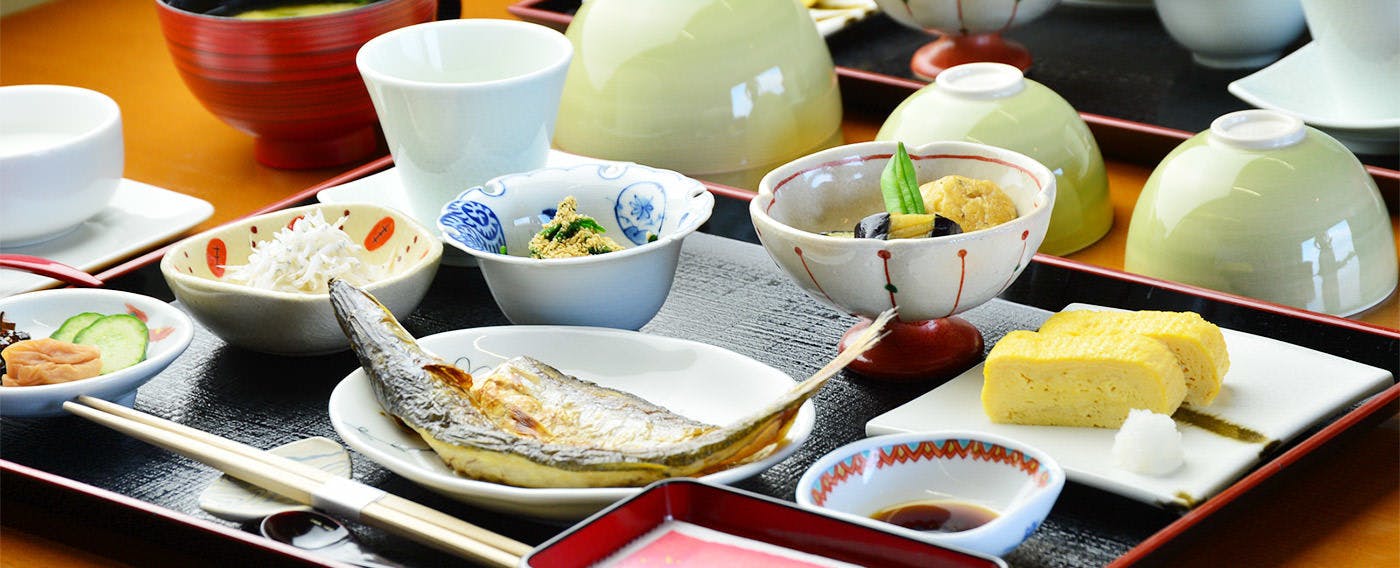 Breakfast
Dining in guestroom Every cuisine are delivered to your room. Please enjoy your time tasting the flavorful and nutritious Kishu food over the sound of the surf.
Baths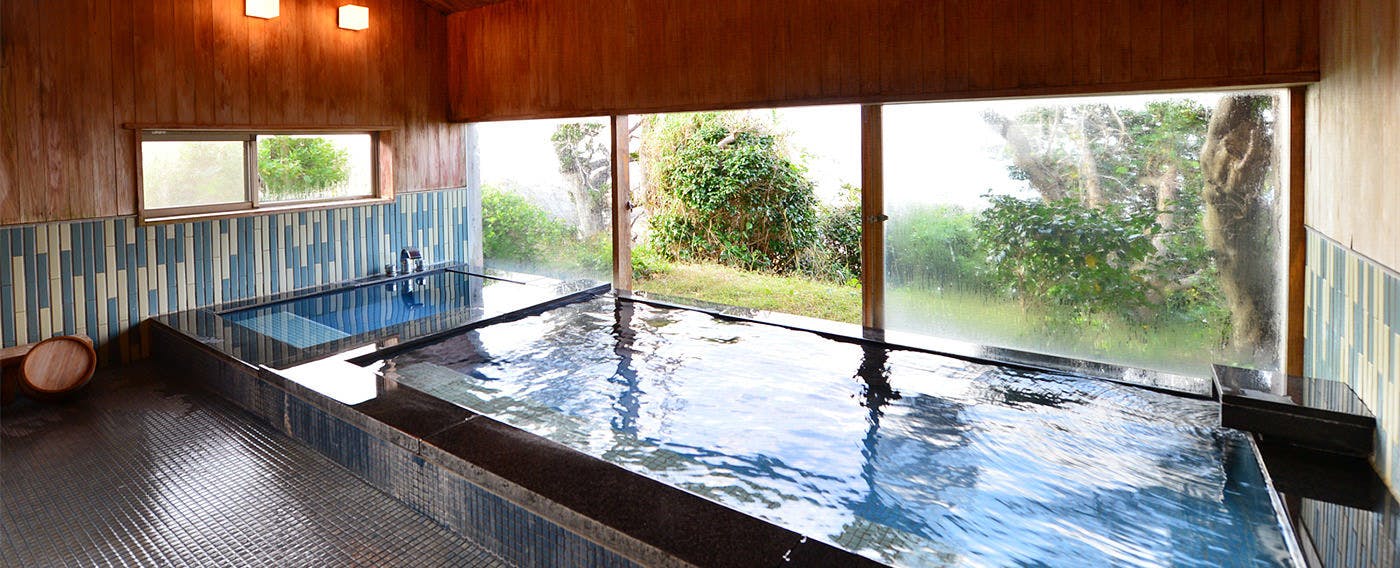 Bath 'Araiso-no-yu'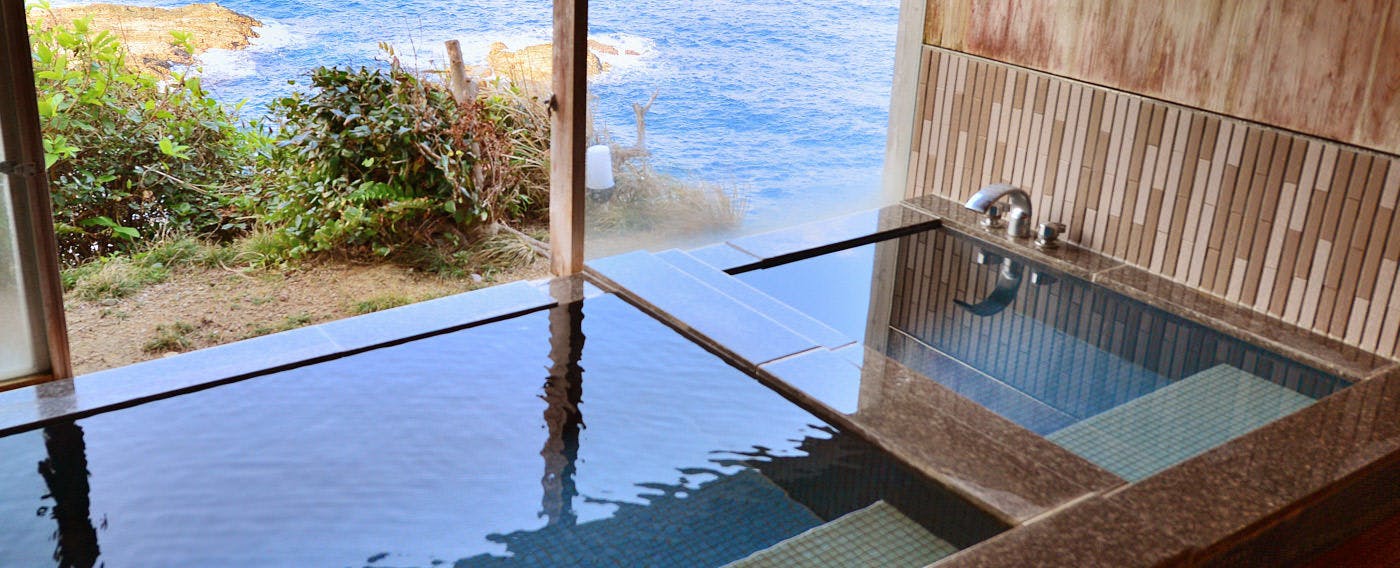 Bath 'Rakujitsu-no-yu'
Get comfort in hot spring The large public baths are located at the end of the cloister, on the edge of the quay. Two types of bath tubs -- hot water and cold water-- are in place there. The water of the hot spring is smooth like milky lotion and will tell kindly to your skin the story of the Tsubaki as a beloved hot spring village, which has been a health resort throughout the ages.
Why don't you try cold water for a drink in the salon after your bath? Local brand-name spring water from Kumano forests is served in a glass.
Facilities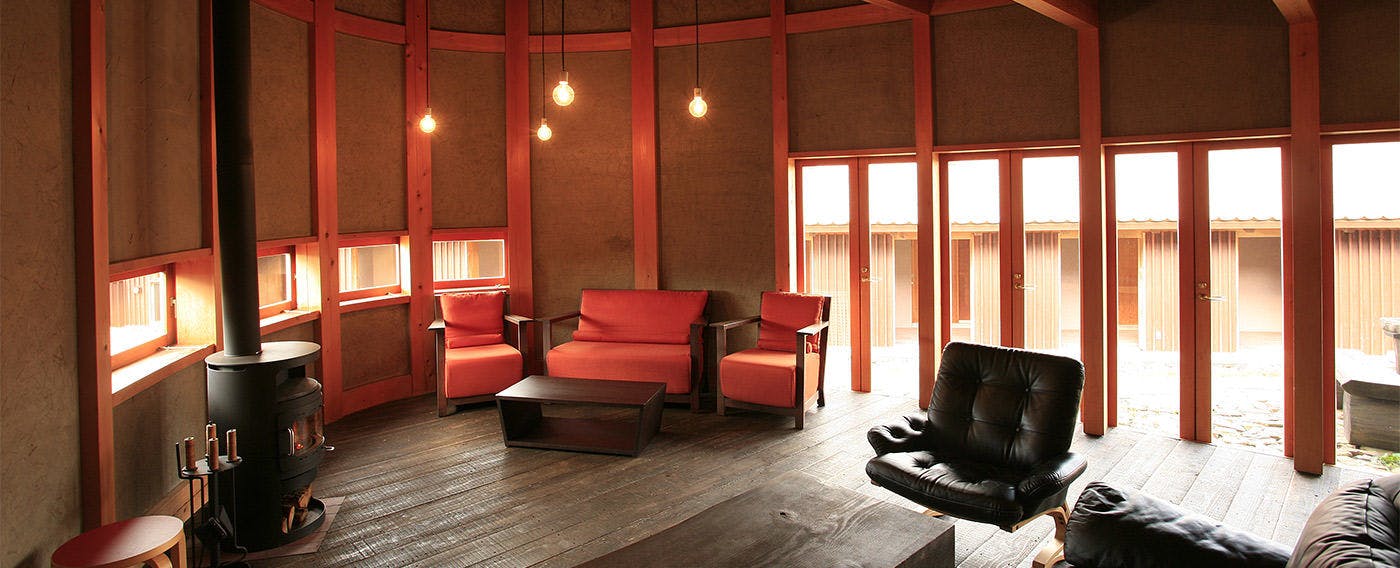 Facilities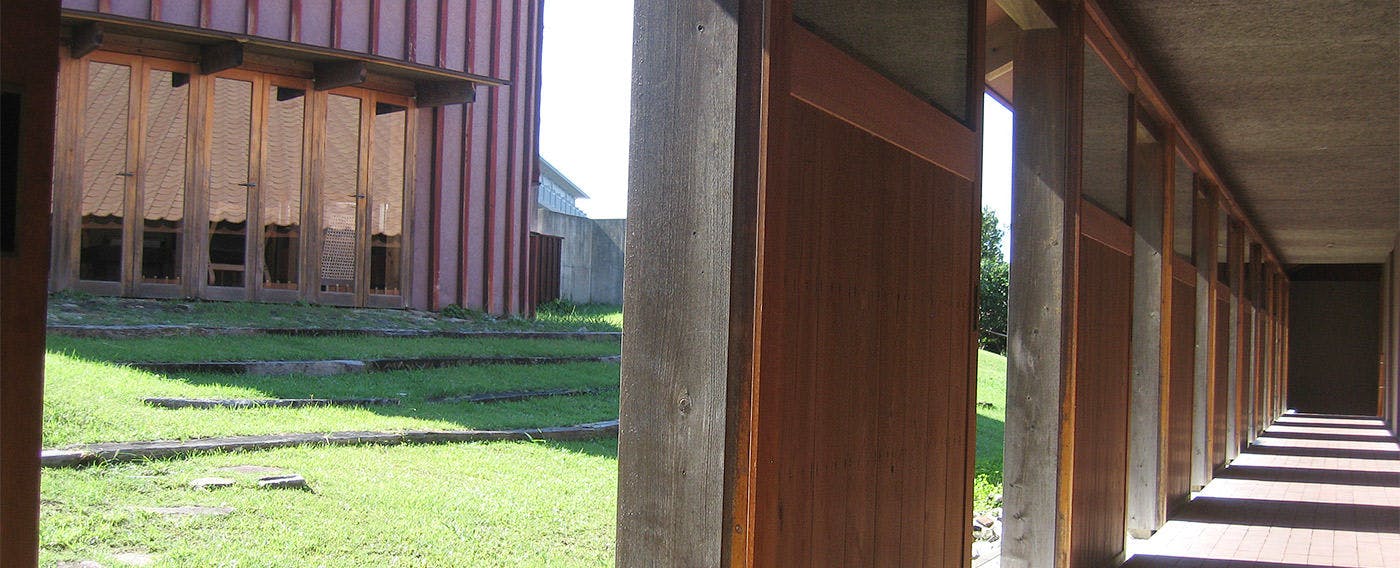 Facilities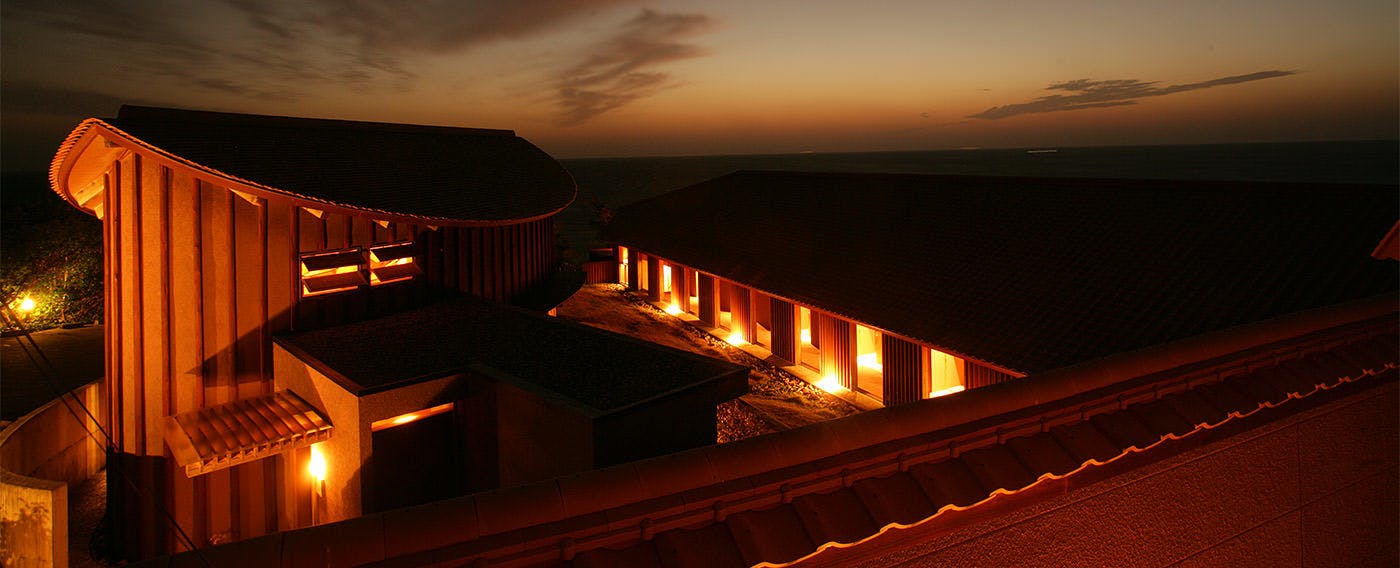 Facilities
Award-winning design and architechture Umitsubaki Hayama opened on September 9th, 1999 and has been fortunate to be awarded the Architecture and Environment Design Award of the Good Design Awards in 2000 in addition to the Architectural Design Commendation in 2002.
They are expressing their gratitude saying they will keep on running the ryokan every day appreciating the effort of Yoshiji Takehara, the architect who designed the ryokan, as well as the beautiful landscape of Minami-Kishu and the rich scenery and beautiful customs there.
Access
1063-20 Tsubaki, Shirahamacho, Nishimuro-gun,Wakayama,649-2326,JAPAN
BY TRAIN
From Shirahama Station: 20min by Meiko Bus to Tsubaki-Onsen Station, and 5min

BY CAR
From Nanki-Shiharahama IC Exit (Kise Expressway): 10min by car

BY AIR
From Haneda Airport: 1hr by air to Nanki-Shirahama Airport, and 20min by taxi
Reviews
11 Reviews
It was a very wonderful hotel. We are very satisfied. I've seen some review saying the potion of the dishes were small, but we found them more than enough. It was very tasty. More than anything, the room was amazing. When we think of the cost effectiveness, it was superb. The only thing I was disturbed was that the entrance door was open all the time while the meal was served, and it would have been nice if it was closed.
+ More
Sep 2015
This time I wanted to spend some leisurely time so I have chosen this hotel The many things that I don't usually see, such as the sound of waves, the wind from the sea, the fishing lights at night, were very calming And the food was pleasant to the eye and palate The smile of the person in charge, the warm character of the mistress of the hotel - I felt that I would like to imitate them I could spend a leisurely, calm, healing time and will have good memories of my journey It was a hotel which I would like to visit again
+ More
Sep 2015
I was looking for a hotel with a sea view, and I stayed at the hotel for the first time. The Japanese room with 10 tatamis was so simple and clean that the most of the time of the stay, I was loafing around there The view with the sea that I saw when I opened the glass windows was excellent The sound of waves was relaxing so I left the window open a little bit and was falling asleep listening to it. The meal was mainly with seafood but we were so impressed by all the dishes. I saw some comments on words of mouth that the quantity was not enough but it was filling for an over 50 years old couple like us. The bath was excellent I felt that my skin became smooth and my wife also says "The bath was so nice" The dressing room is very clean, as well. It's nothing like hot spring bathes of usual Japanese-style inns. Thank you so much for giving me pickled plums as souvenir and that the owner gave me a ride to the nearest station when it was pouring. It was the best one among the hotels that I stayed for the last several years. I would like to go back there.
+ More
Sep 2015
I booked the hotel because of the reviews on ikyu.com, planned absolutely nothing and stayed there. As the hotel had a small amount of rooms in the hotel, the service was very polite and I had a very relaxing time. I would recommended visiting without any preparations.
+ More
Sep 2015
The inn had a wonderful scenery of the ocean right in front. But, I will be frank that there was some disappointment. (1) there were many ant flies in the room. I moved to a new room, but the new room, though decreased in the number, still had ant flies, and I killed over 100 of them that night. "The inn stands in the wilderness. " they said, but, those flies were there even if I shut the door and windows, and they also fell on the futon mattress so I was not able to sleep well. It was a way far from relaxing. Some measures should be taken for unsuspecting future customers. (2) The meal used ingredients I disliked and I was not able to eat it. They were cooked deliciously, but, unfortunately, I was not able to eat some of them. I should have told them earlier but I wish they had checked with me as well. (3) There was only one chair in the room, so I had to move it around the room to sit on. For elderly guests with bad knees, for example, I would like them to have at least one more chair in the room. I've written many things, but I should say they gave me a towel on my way out probably because of the ant incidence. I look forward to their coming improvement.
+ More
Jul 2015
I went there on Golden Week with my husband. As I was guided to the guest room and entered, I found that the room was made so the guest could look at the ocean in its full view; it was a very touching moment. Since there are only a few rooms in this hotel, I managed to spend a very quiet and relaxing time in the room. The water at the hot spring was of a good quality and it even made me stay in for a long time unintentionally. However I found that the amount of the food was a bit too little. I would like to visit again if I have an opportunity.
+ More
May 2015
I have been waiting for a day to write a review. This is my first solo trip, and I have been searching on where to go. A journey stops there. The phrase first caught my eyes. I love the sea, so I have always been searching for a ryokan with rooms that allow me to view and listen to the sea, or a bath with a sea view. I think it also depends on the season and day, but I have been searching for a ryokan with few rooms and only adult guests so I can have a quiet time. Frankly speaking, there are many inns different from what is shown in photos so I didn't expect much; I went there by train, and I was very satisfied from the start till the end of my stay the moment I left the station. The character of the staff at the ryokan, the ambiance of the room, the food; all these were comforting to me. I was tired as I worked too much, but I could listen to the sound of the sea at the quiet place, ate a delicious meal, the rice was especially great as it was to my liking, and the bath was good too. I have nothing more to say. I wished I had stay for 2 nights instead of 1. I would definitely visit again. I am glad to know about this wonderful ryokan. Thank you.
+ More
Jan 2015
Overall, it was a great inn. More than anything, the hot water quality was great, I went in 5 time in my less than 20 hours stay. As other people mentioning, there should be a menu at dinner. The room attendant couldn't give an immediate answer when asked, and even for the ingredient for the sauce, only the landlady seemed to know. If there were also a self serving tea available at the lovely library salon where the wood stoves are, I think it will be more relaxing and enjoyable. Anyway, with good foods and the landlady's pleasant consideration and welcome, it became an inn I would like to revisit.
+ More
Jan 2015
It is the best way to spend your time alone looking out at the sea. The inn is simple and I like it, but it was not so comfortable... As meal is taken in the room, the staff here will enter your room many times, so I would recommend it to people who don't mind that. And the inn is far from being barrier free. I like the bath water, so it was good for me.
+ More
Jan 2015
We really had a relaxing time. Especially, the bath had a beautiful view as well as a good water which made my skin smooth. We were able to see the sunset clearly from the bath. As we hardly saw any other guests there, two of us had a relaxing time alone. The only thing I noticed when I was taking a bath in the morning was that I could see people fishing in a small island just below the women's bath. I guessed being able to see them could mean they could also see us, and I didn't feel comfortable. They were not seen from the men's bath though. I appreciate if they have it checked. The building was nice and stylish. We were talking about coming back on the way home. Thank you for your hospitality. Thank you.
+ More
Nov 2014
I stayed there overnight by myself. The location was great and I heard the sound of the waves all day long. Personally, I think it was a great BGM, but some people might feel annoyed with it. The room was small and cozy, but it looked clean and modern in style and that gave a great impression. But because the amenity was poor and paper of a Japanese-paper room lamp was torn, I deducted one star. The service provided with what seemed to be an attitude of staying away from other people's affairs was perfect for me, who wanted to idle my time away. The bath was great without any question, and both the quality of Onsen and the scenery were the best. It didn't bother me, but I heard the temperature of the cold mineral spring of Tsubaki Onsen was increasing. The amount and quality of the food was good and I was very satisfied, but if it was a cross of Western and Japanese cooking, I think it would be better if it would have been provided as a decent course meal. Appetizers and sashimi were good, but given the order of the food served afterward, in which was sautéed white fish, a salad and a soup followed by fried grunts, I felt it was a little lopsidedly inclined toward Western cooking. Because this was a course meal, I think it would be better if you would have kept a consistency of a flow from beginning to end. Because of this, I deducted a star. There were a few things that bothered me, but all in all, this was a great inn and it was a nice place to spend your day relaxing.
+ More
Oct 2014
Information
Check-in Time

From 3:00pm to 6:00pm

Check-out Time

Until 11:00am

Tax / Service Charge

Bathing tax and VAT are both included in the rates.

Credit cards accepted at this property

VISA / MASTER / JCB / AMEX / DINERS
Children

Children of 12 years old or under are NOT allowed.

Pets

Pets are NOT allowed.

Parking

Free of charge for guests; Capacity 6 vehicles; No Valet Parking Service

Other policies & conditions

N/A