Royal Suite Room, Akane 100㎡

Half board included

2 Small Double bed(s)

Non-smoking

Room with open-air bath

See Details
From $500.97
for 2 guests /night
Suite Room, Kohaku 78㎡

Half board included

2 Small Double bed(s)

Non-smoking

Room with open-air bath

See Details
From $521.01
for 2 guests /night
- VAT is included, but bathing tax (around JPY 150 per adult) may NOT be included.
- Price in USD is based on the exchange rate as of today and might be different from that of the booking date.
Foods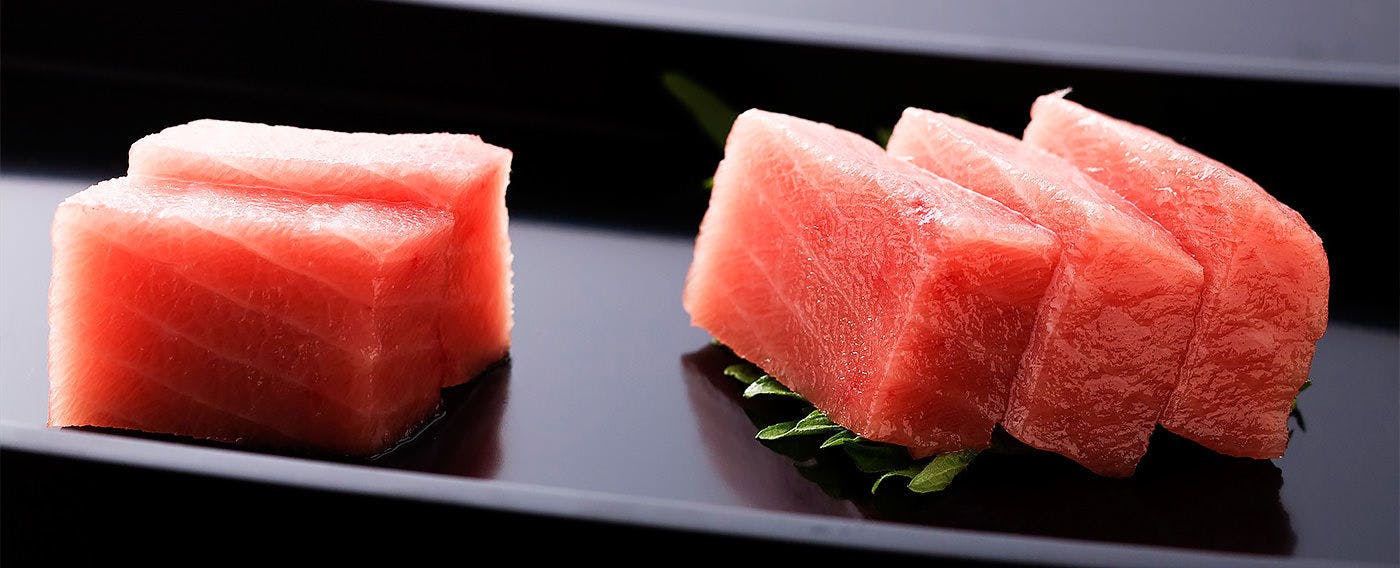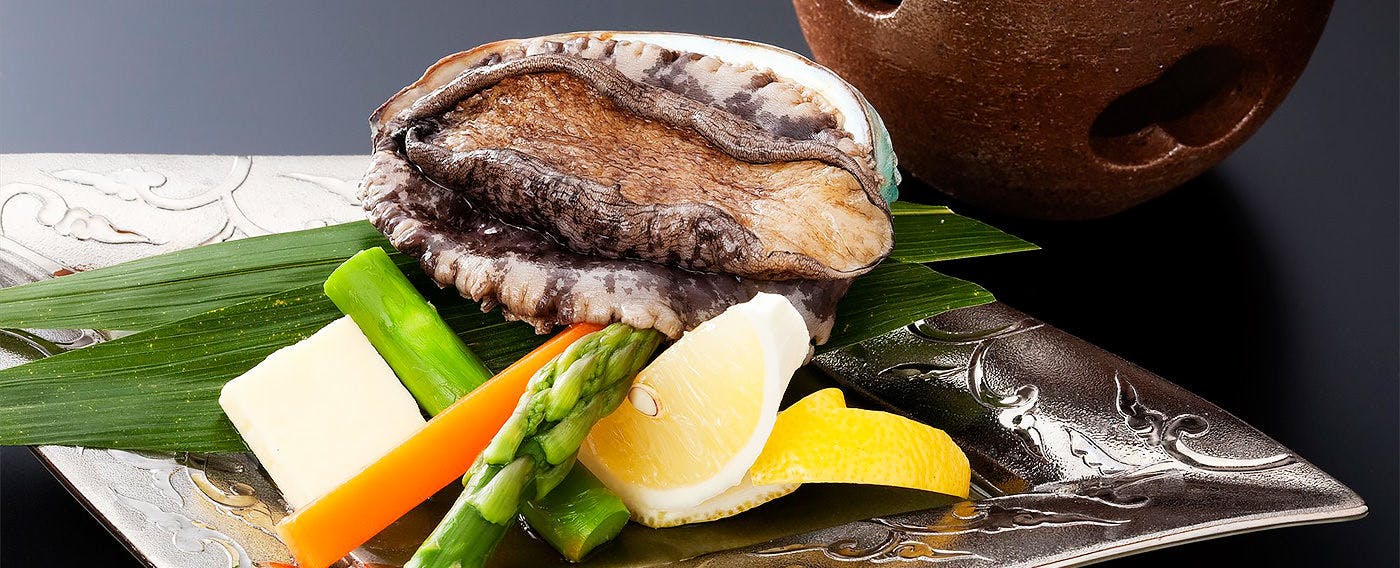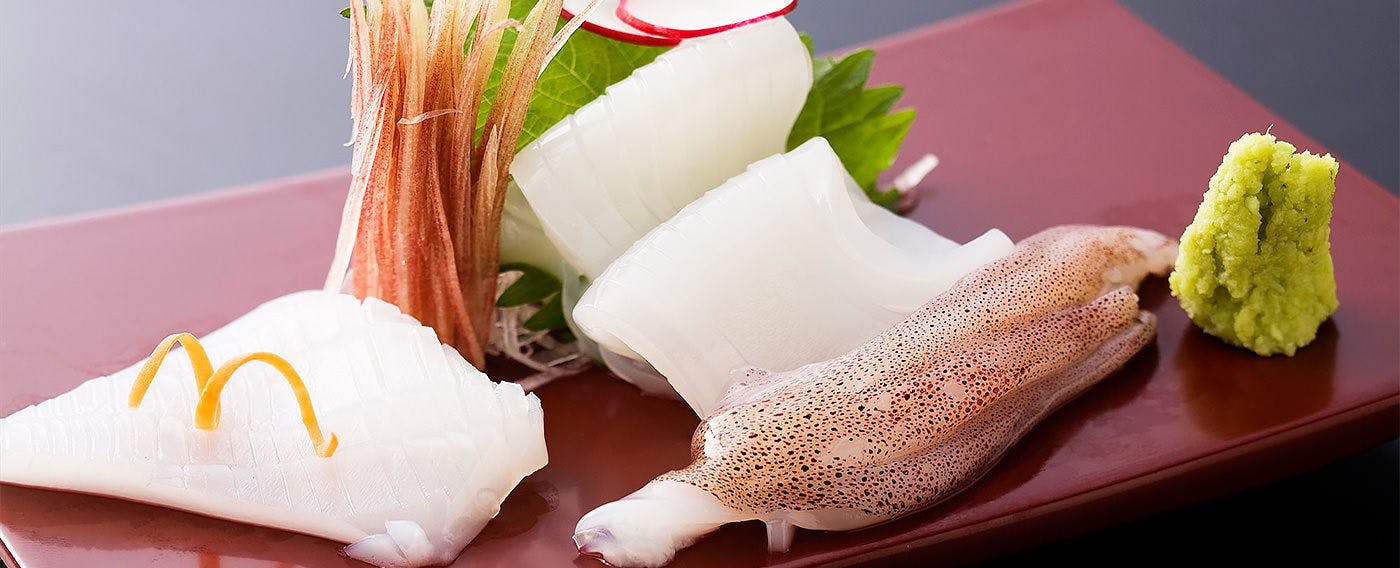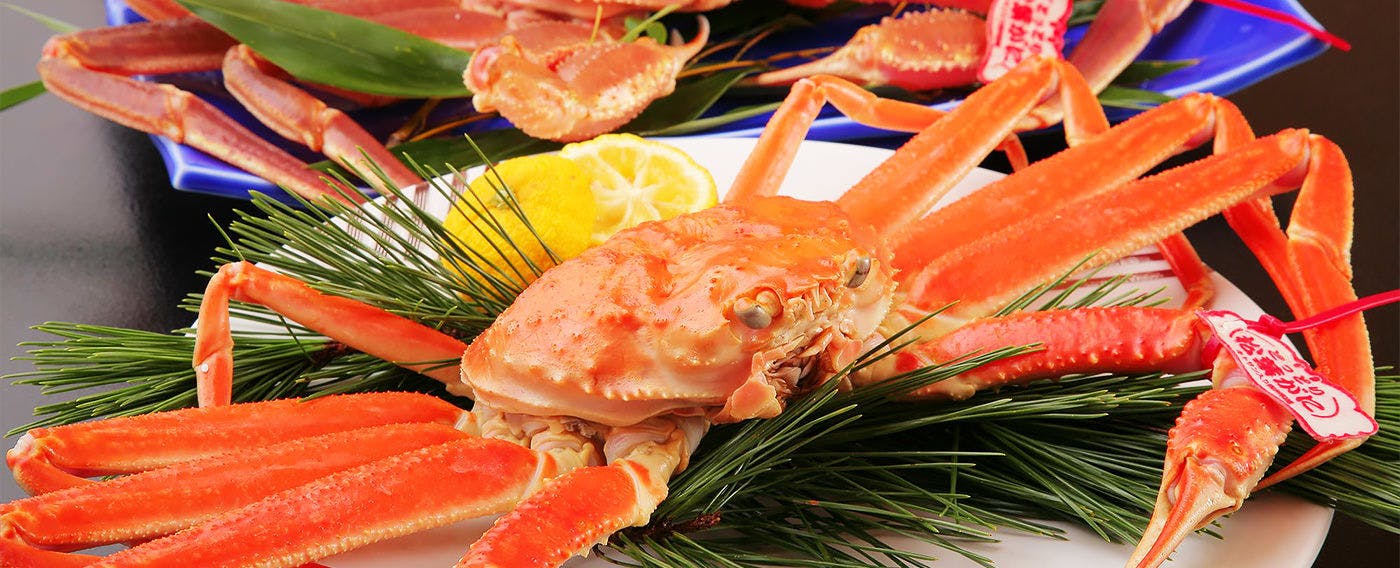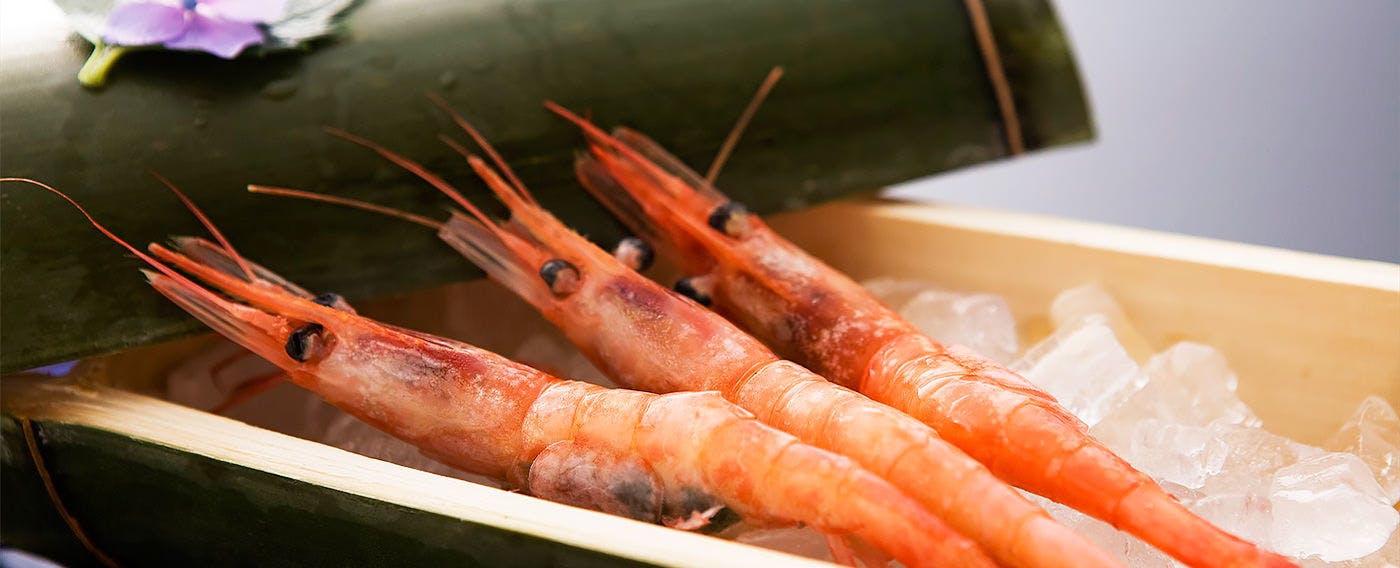 Only Seasonal Ingredients Please enjoy the rich seafood of Sanin such as king taste of winter, crab. Delicate and refined taste have an impact on your cuisine.
Baths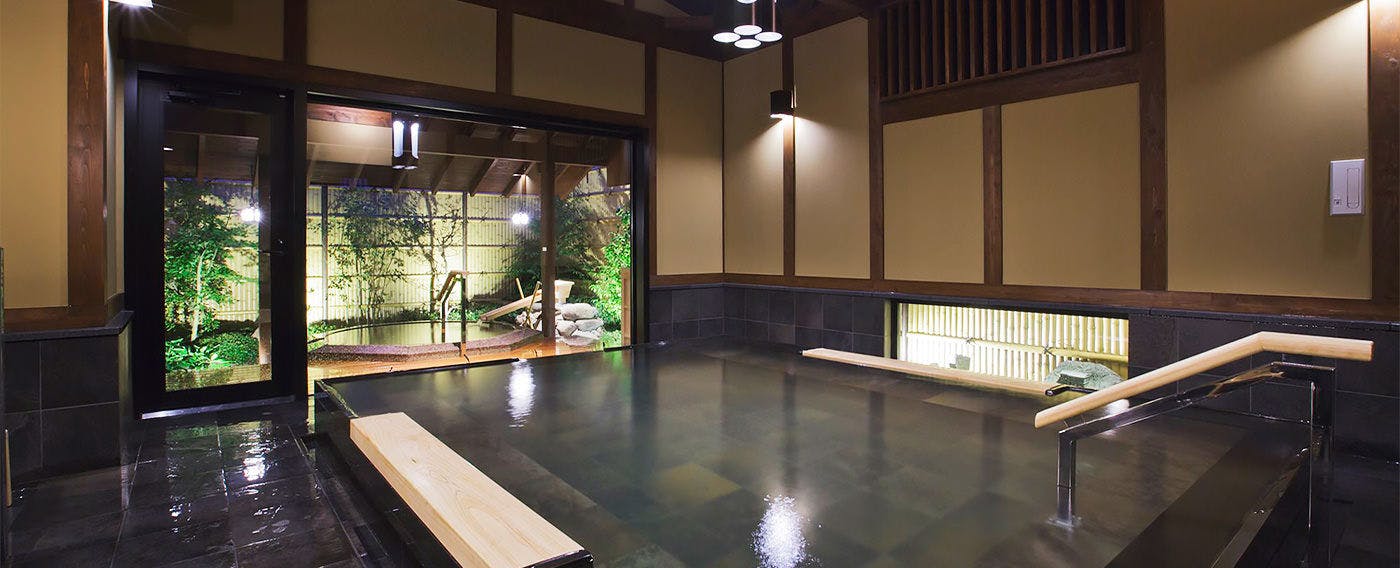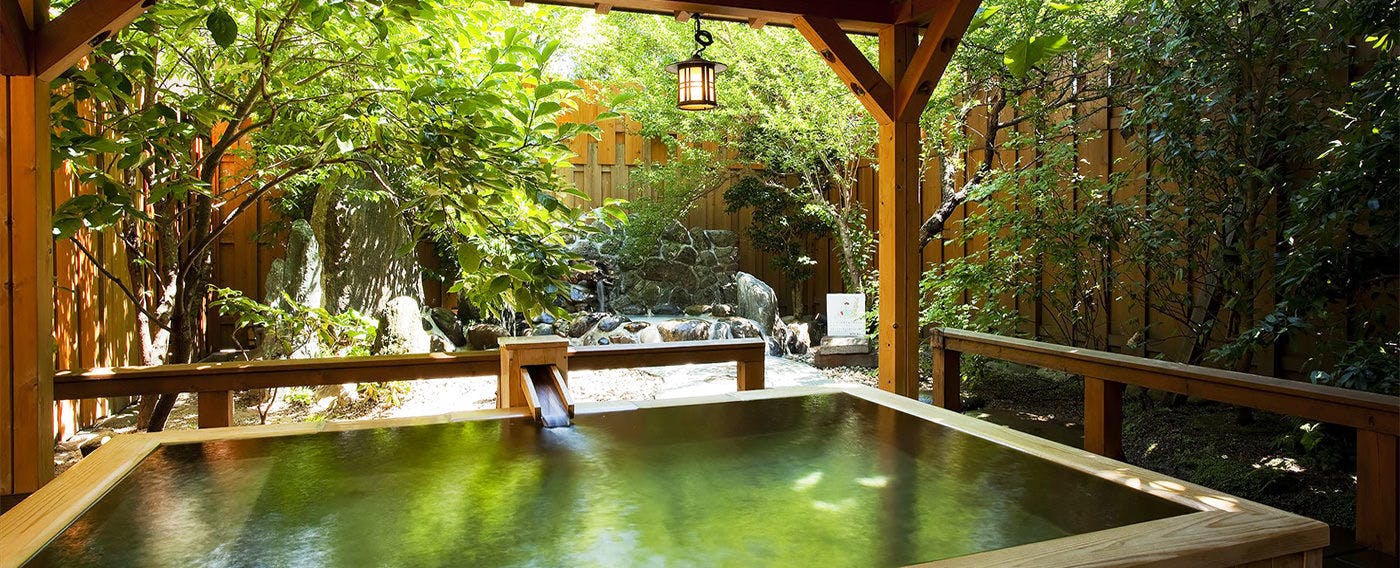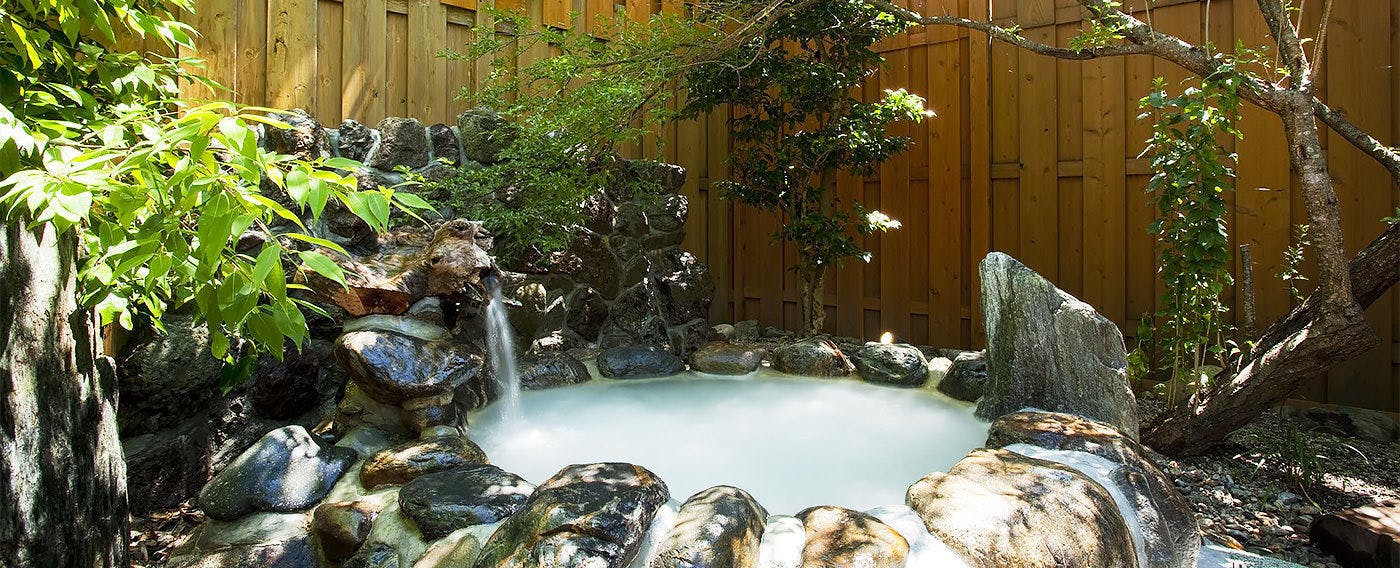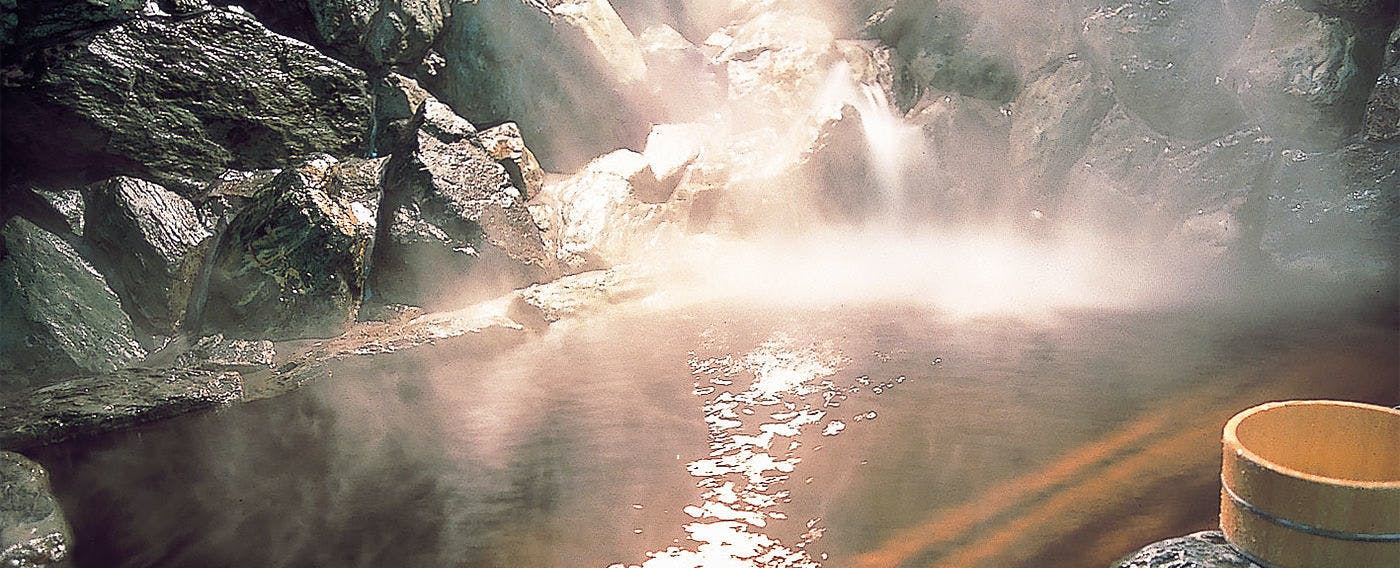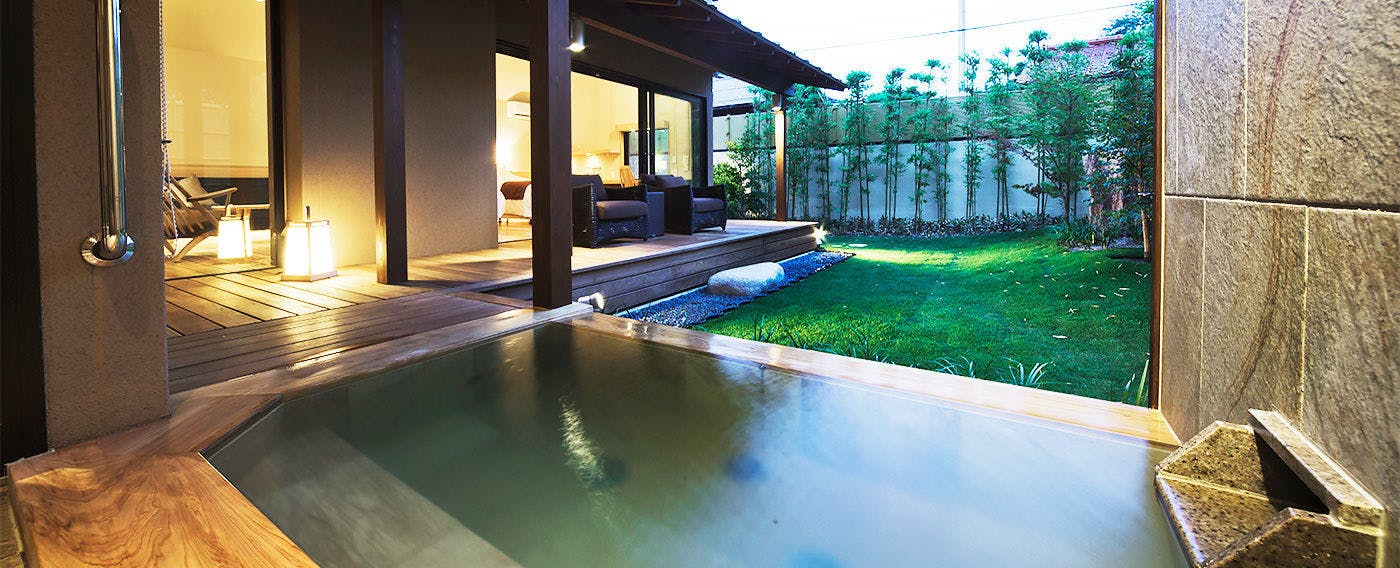 Uzyo, Ginto, Iwanone, & Tsukiyo Private bath for each room Uzyo (Open-air bath and large public bath)
Stroll on the alley of hot spring of Misasa with wearing yukata. The Bath house separate from the main bath , which is standing quietly, seems somhow nostalgic. The bath has an indoor and open-air bathes, and all customers can enjoy the both baths because of men and women replacement.
Ginto(Private garden open-air bath)
This is a private open-air bath where is located away from the main bath and you can enjoy taking a bath with your party. Refresh yourself in the wood incense of the bathroom by podocarp and cypress and the gentle touch of wood. ※ The location is about 10m away from Hashizuya Second house Tsukiyo.
Iwanone
We offer a rustic bathroom which arranged the natural rock so that you can enjoy the hot springs, Misasanoyu. Nature of warmth invites you to a moment that body and mind revitalization of peace.※ The location is in main building of Hashizuya which is 40m away from Hashizuya Second house Tsukiyo.
Private bath for each room (Private open-air bath, indoor bath)
This is the space to admire hot spring of Misasa sincerely. You can enjoy the private open-air bath and indoor bath equipped with prestigious water and the flavor of the garden from the spacious and ceiling height of the living and bedroom.
Access
886, Miasa, Miasa cho, Touhaku gun,Tottori,682-0123,JAPAN
By Plane:
From Tokyo to Tottori Airport, 1 hr and 10 min & 1 hr by Airport bus to Miasa Onsen
By Train:
From Osaka to Kurayoshi, 3 hrs/ From Hiroshima via Ehime to Kurayoshi, 3 hrs & 20 min / From Hiroshima via Okayama and Tottori to Kurayoshi, 3 hrs & 40 min.
By Bus
From Osaka City to Kurayoshi, 3 hrs & 40 min / From Hiroshima Bus Center, 3 hrs & 55 min.

Reviews
5 Reviews
Misasa hot springs I visited and in some vague way it was an old fashioned hot spring. It is difficult to say that the hot spring area was vibrant. But I felt it was so relaxing to staying at Tsukishiro. In room hot spring bath, was decorated rose flowers and prepared with skin lotions which I regularly use. Dining was at the restaurant in the main building, I felt it was bit too far, but foods were treated carefully such as the peeled mini tomatoes with their mild texture. In addition, plates were gorgeous and elegant, so we enjoyed the taste of meals and presentation of meals. They even use a different type of Miso for breakfast and dinner, this was amusing. There is Hashizuya brand's Japanese sake, which I really enjoyed, although I usually don't drink Sake. I so appreciate the experience of true relaxation and a gorgeous time here.
+ More
Jul 2016
Reasonal price. However, next to the deck and open-aired bath facing the villa was a private residence, so we had to be careful of our conversation at night. There is no much sense of liberty in the guestroom than what we saw in the photos, but the hot spring was high quality in Misasa hot spring area. If you want not so gorgeous, so you may be better to think of staying in an old spa town.
+ More
Jun 2016
The villa was organized carefully with selected amenities such as Asprey's soap, Nespresso coffee, two wash basins, massage chair, etc. As the layout of the room was simple, it is easy to move and had a relaxed and comfortable time there. Restaurant was far away in the main building, but I didn't mind going there, I don't know either weather was great or Nakai-san (Japanese Inn's waitress) was very friendly. The size of the dinner was generous, and the quality is also good, I enjoyed fresh fried tempura, steamed sea bream with Sake, etc. Thank you so much for dealing with my food requests which I notified in advance. One problem for the bath was, it is difficult to control the water temperature. Except for that, I was so satisfied with my stay. When I got out of the retro and rough town to walking along the river as Nakai-san recommended, I was impressed to see the magnificent view of wide river, which was overwhelming, peaceful and idyllic.
+ More
May 2016
I stayed here and it was relaxing and peaceful and cozy. The guestroom was nice. For the baths, the bath at a villa was good, but I had to cross a public street, which felt uncomfortable It was inconvenient that there was no bath towels in the villa's bath and no chair at the wash basin. Hospitality was very generous and polite. Meal size was little bit too much. I enjoyed the Lobster sashimi and meat.
+ More
Apr 2016
Grilled crab and crab tempura were so tasty. I really enjoyed how juicy the crab was. Hot spring spa in the main building was also great, but I really appreciated the wonderful guest room's hot spring bath. I really did relax there. Only one thing, I am disappointed with is the flowers in the guest room were not natural.
+ More
Mar 2016
Information
Check-in Time

From 3:00pm to 6:30pm

Check-out Time

Until 10:00am

Tax / Service Charge

Bathing Tax JPY 150 per adult is NOT included in the rates.

Credit cards accepted at this property

Credit card is NOT accepted at this ryokan. Please pay by cash.
Children

All children are welcome. Bed sharing is allowed to children between the ages of 0-5 years with additional cost JPY2,160 as propertiy use. 70% of the rate will charge for 6-12 years old children. Dinner for children will serve Japanese dishes, but no western meal. Breakfast as well.

Pets

Pets are NOT allowed.

Parking

Free of charge for guests;Available from 2:00 pm to 11:00 am;Capacity 20 vehicles;No Valet Parking Service

Other policies & conditions

Cash Only.We are very sorry that we don't accept credit cards.