We are sorry but we don't have any rooms available now.

Please select another Ryokan.
- VAT is included, but bathing tax (around JPY 150 per adult) may NOT be included.
- Price in USD is based on the exchange rate as of today and might be different from that of the booking date.
Foods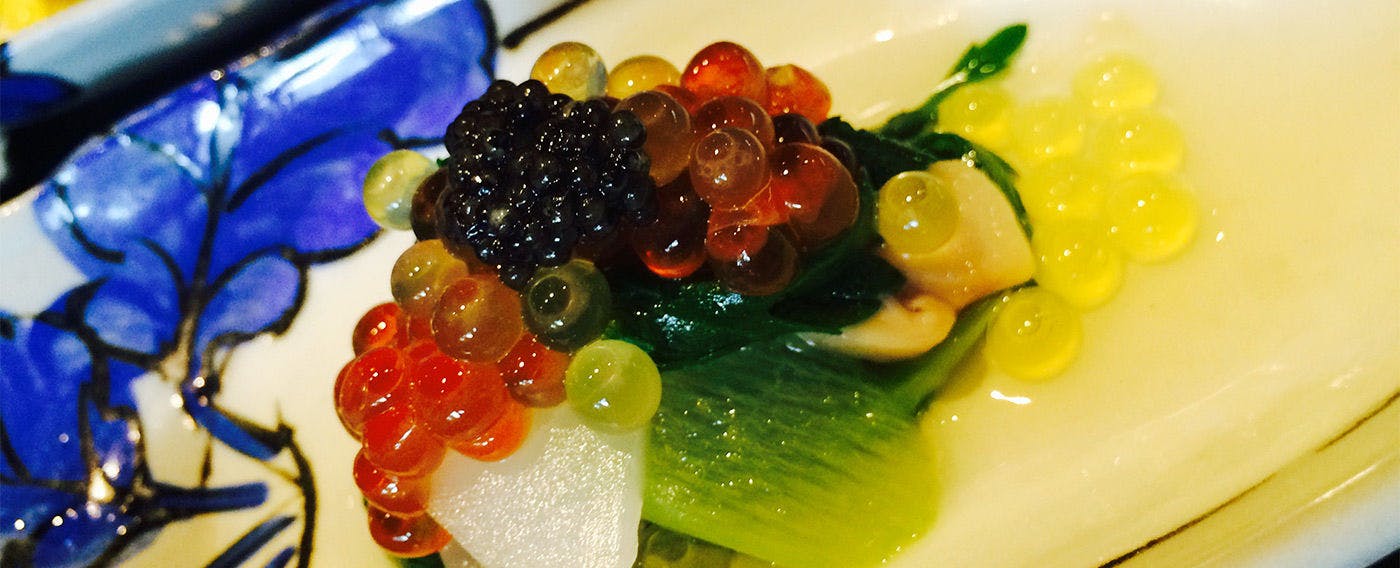 Foods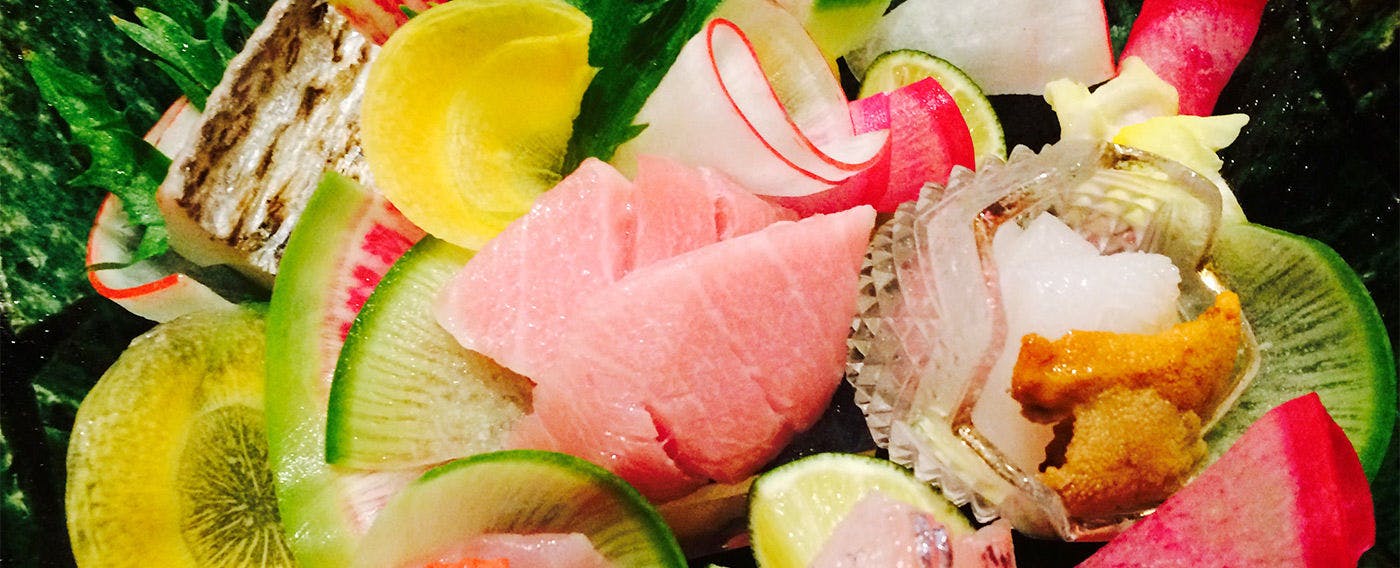 Foods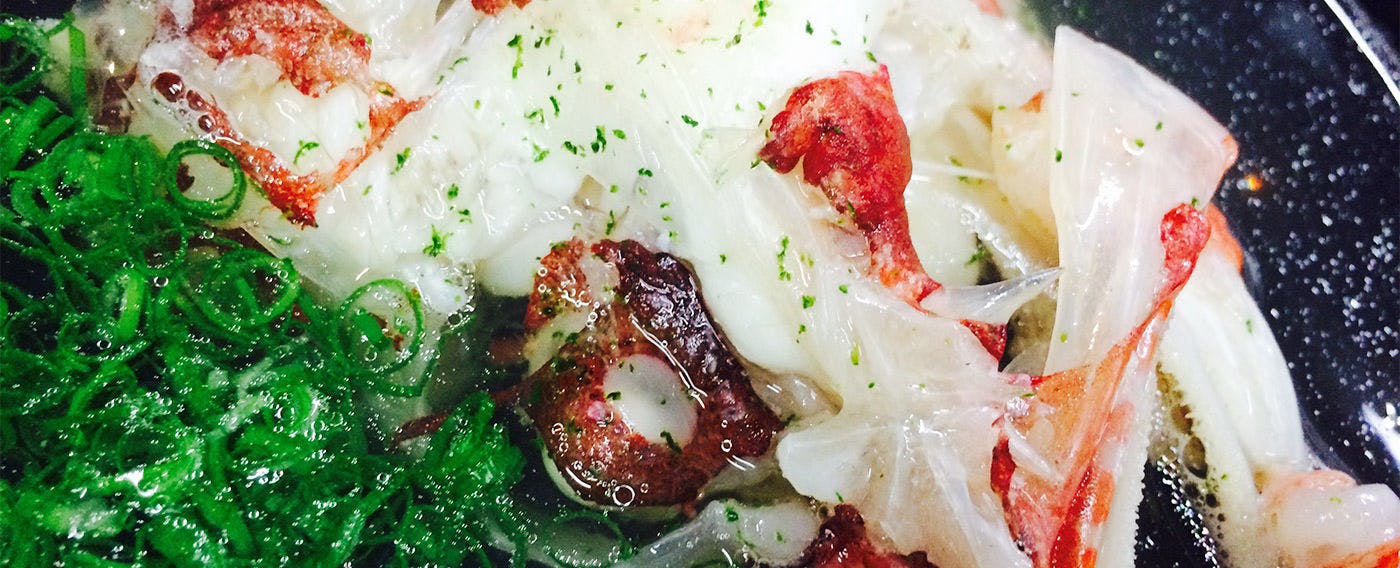 Foods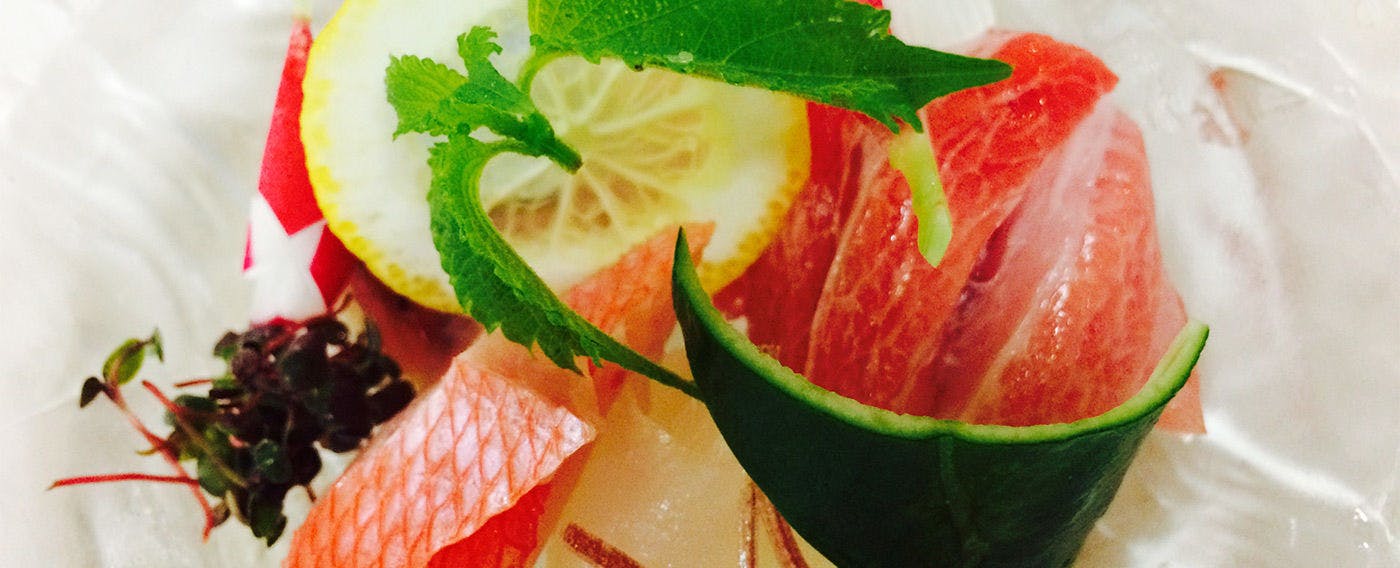 Foods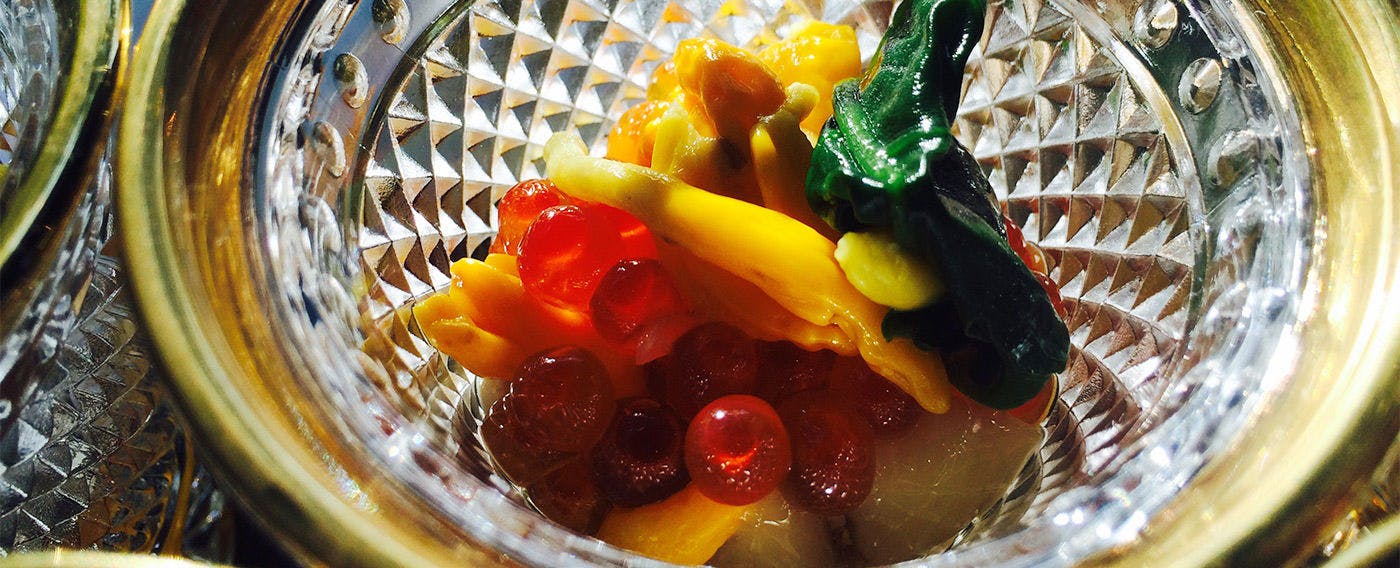 Foods
Not only the food but also the plates dishes are served in Guests can enjoy not only the food but also the plates our dishes are served in. Served at Ufufu is a cuisine to enjoy with all the five senses, including the way it looks and its atmosphere. Dining at Ufufu has a selection of carefully chosen ingredients, including seasonal vegetables, local Wasabi from Amagi, fresh fish and shellfish and meat from game fowl grown in the local hills and fields. The Japanese omelette prepared every morning at the counter kitchen is made with Amagi eggs. The freshness of the ingredients and the pleasant feel of the freshly made omelette are the perfect start to a new beautiful day!

Guests can enjoy dinner while relaxing at the River View Dining, with expansive windows that overlook the magnificent Kanogawa (Kano River.)

Makoto Takamura, Chef at Ufufu, was invited to serve his dishes at White House in 2008.
Baths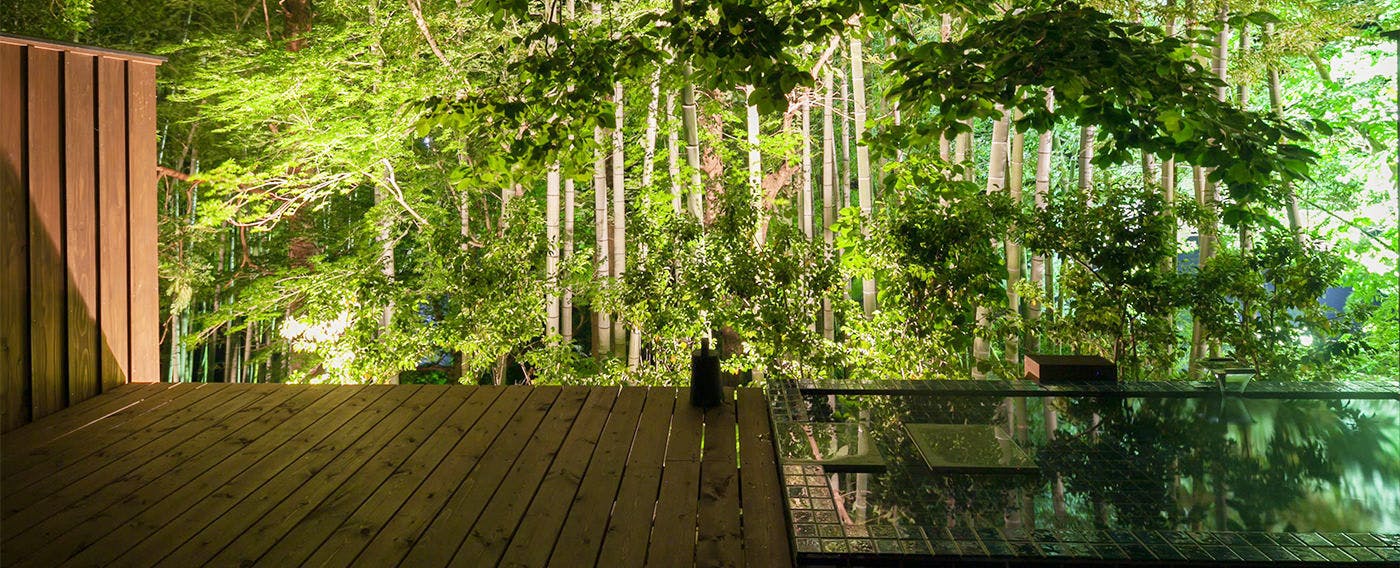 Private Open-Air Bath at Room 'Ryusei'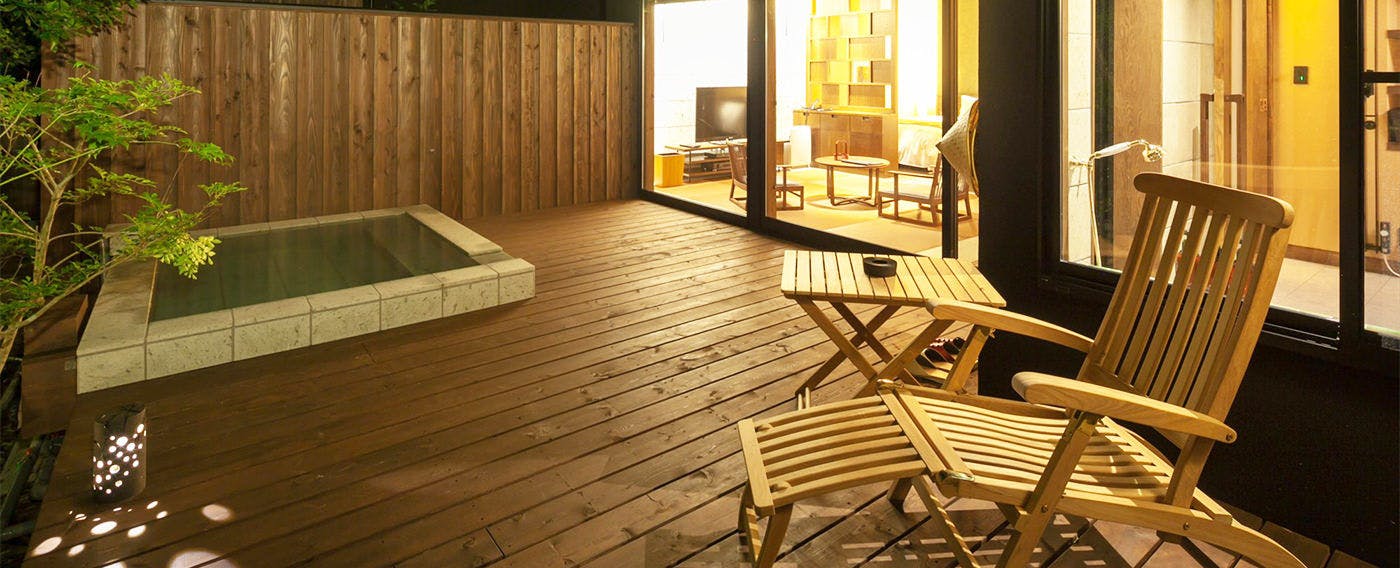 Private Open-Air Bath at Room 'Oumei'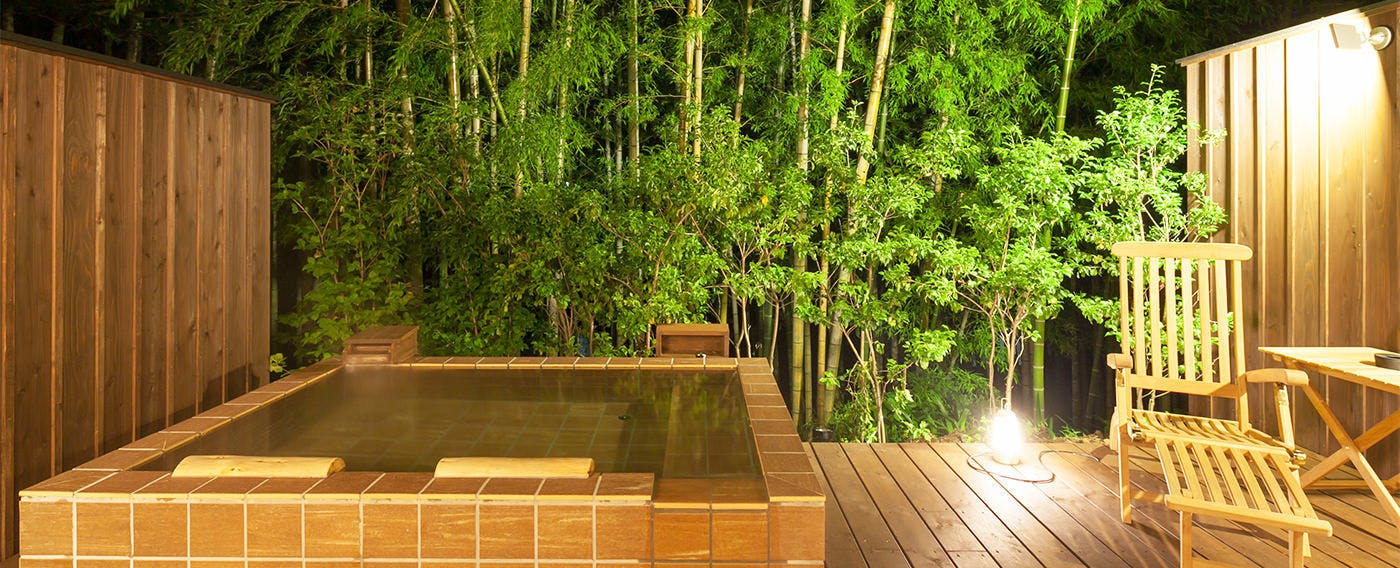 Private Open-Air Bath at Room 'Sasane'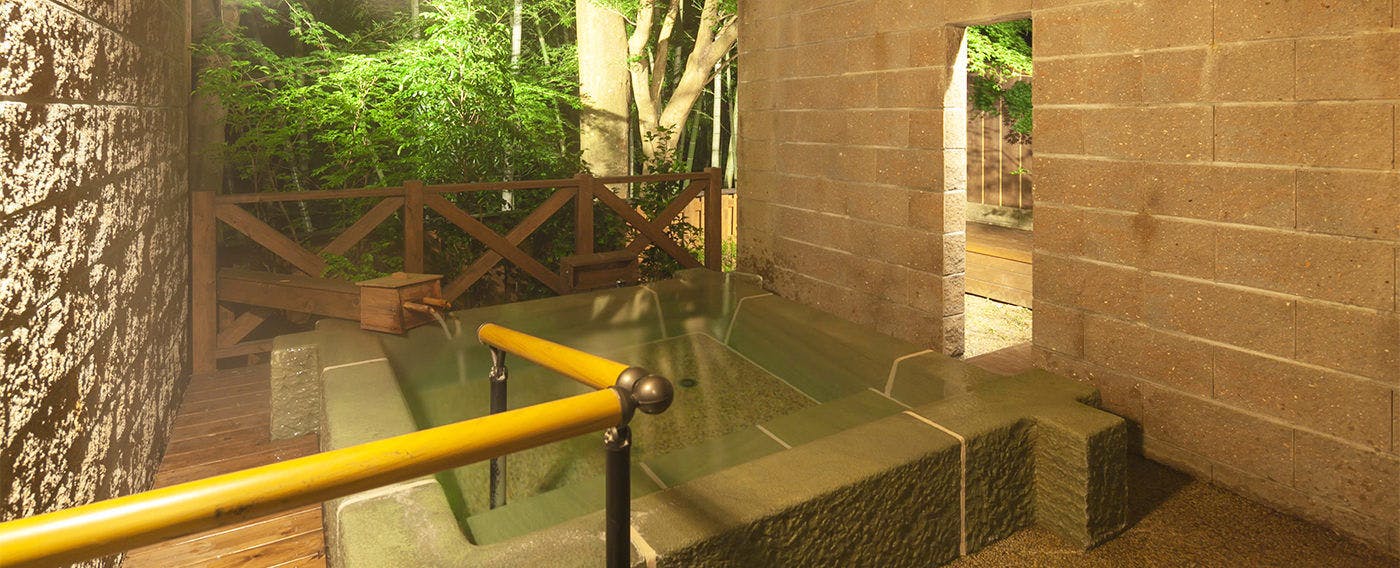 Private Open-Air Bath at Room 'Seifu'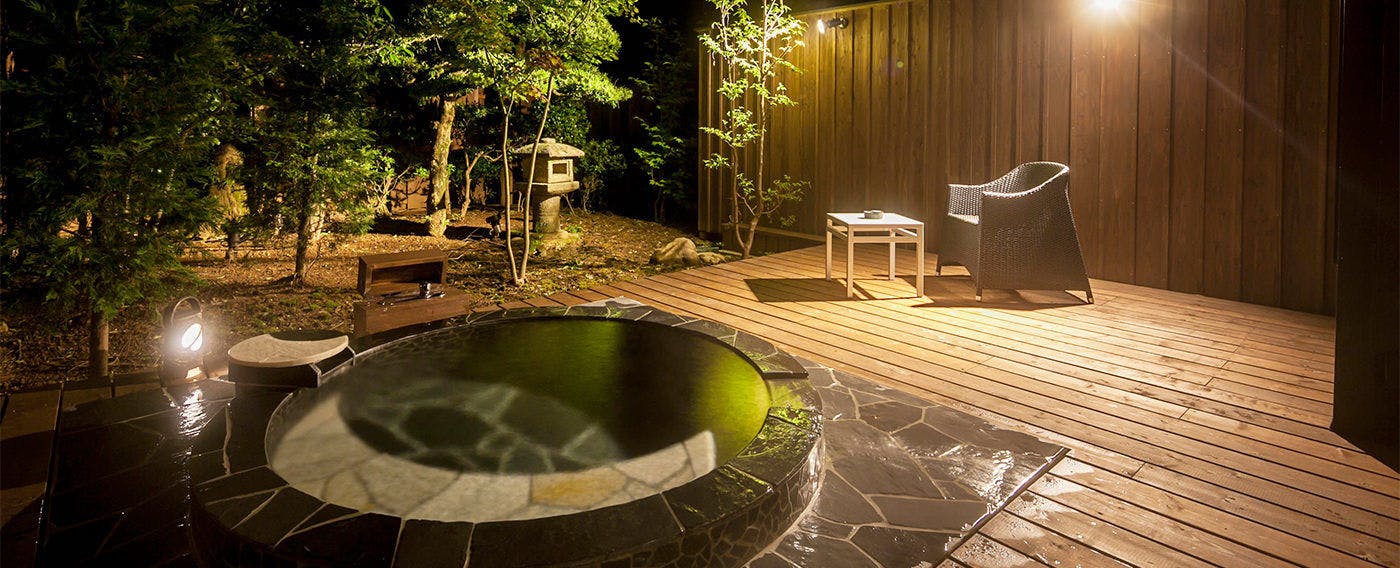 Private Open-Air Bath at Room 'Gekkyou'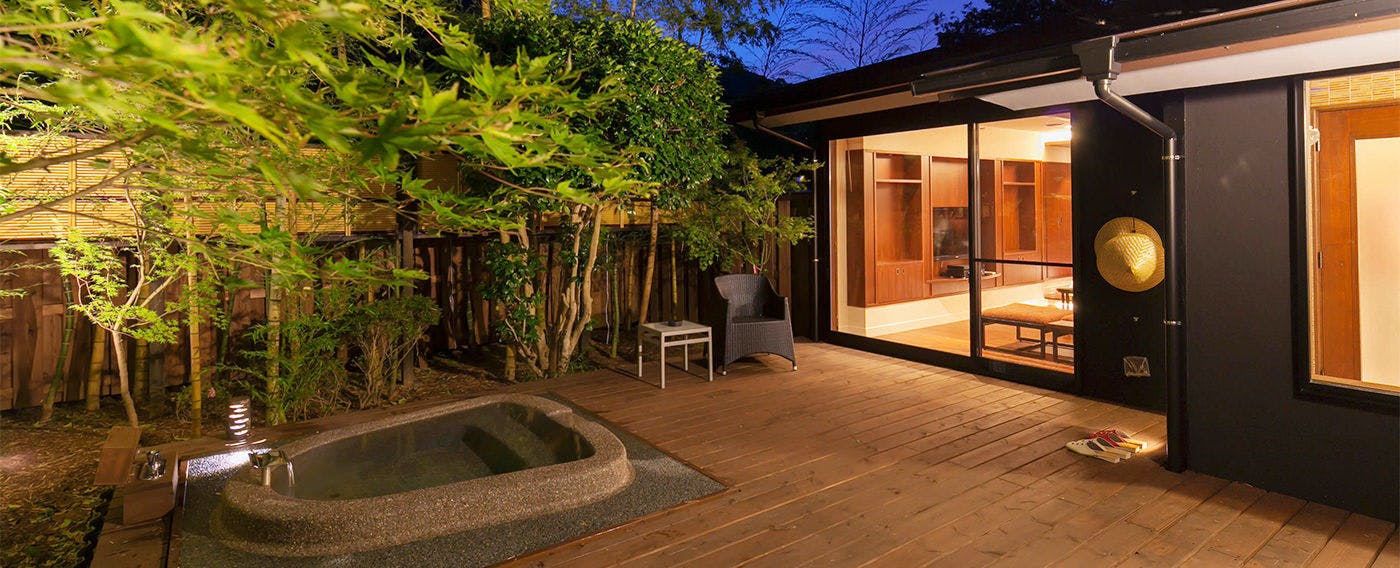 Private Open-Air Bath at Room 'Senka'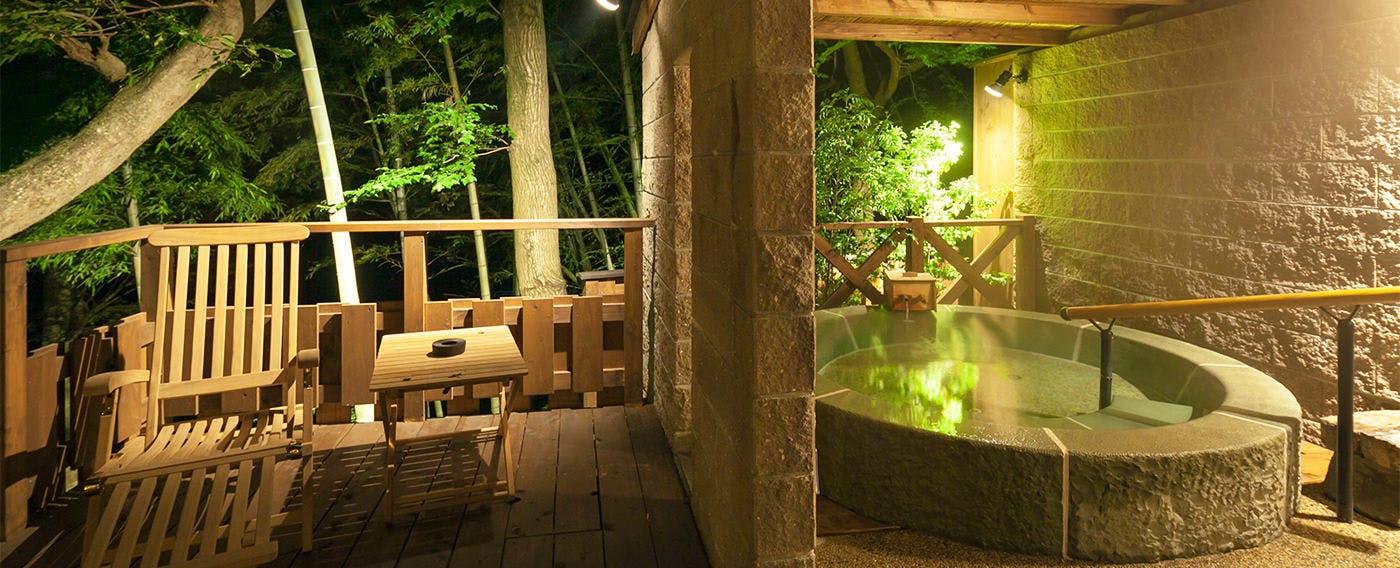 Private Open-Air Bath at Room 'Keika'
Private open-air bath at every guestroom "Onsen" (hot-spring baths) are a very popular form of relaxation in Japan, and can be found all over the country. Izu - the historical hot-spring resort town where Ufufu is located - is home to some of the very best. The hot-spring water of our onsen flows directly from a natural underground geyser.

Ufufu boasts a selection of open-air, high-quality baths, giving every guest the chance to enjoy the soothing and rejuvenating experience of bathing in a traditional onsen.
Facilities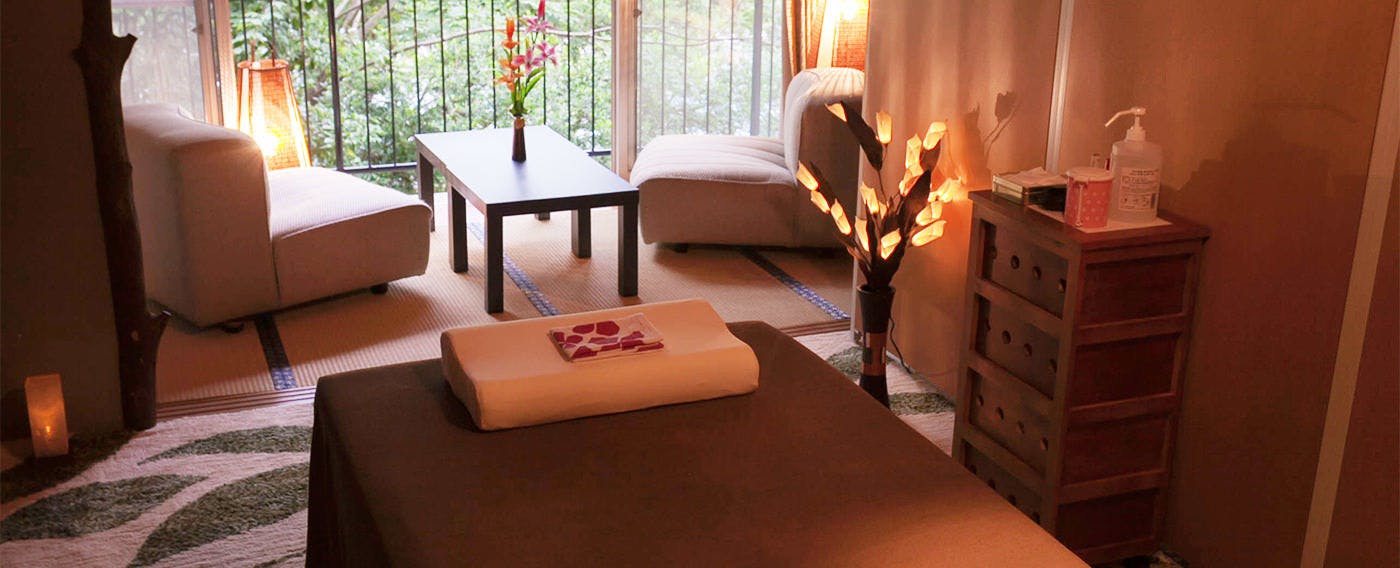 Spa
Ufufu SPA Feeling the calm stream of Kanogawa River, have some more elegant time with spa treatment. Experience spa to sink deeply into your heart and body, which makes the most of the effect of nature and hot spring.
Access
499-1 Tsukigase, Izu-city,Shizuoka,410-3215,JAPAN
BY TRAIN
From Shuzenji Station: 20min by bus to Tsukigase-onsen Stop
From JR Mishima Station: 30min by Sunzu Line (Izu-Hakone Railway) to Shuzenji Station, the last station, and 20min by bus to Tsukigase-Onsen Stop

Train schedule at Mishima Station, Sunzu Line
http://goo.gl/FbkJSF

Bus schedule at Shuzenji Station
http://goo.gl/SfPk73
Take a bus at the No.5 stop at the Shuzenji Station, and get off at the Tsukigase-Onsen Stop. Ufufu is 2min walk from the stop


BY CAR
From Numazu IC Exit (Tomei Expressway): 60min by car via Route 136
Reviews
It was my first time to stay. Despite of the huge delay for the check-in time(night) due to stopping by here and there on the way and the trouble we made, they called and welcomed us holding a flash light at the time of our arrival (it got pitch black around there). However, I was amazed at their wonderful customer service. I happened to call the front desk since I found a lizard when I was relaxing in the bedroom at night. Though it said in the guide book that the front desk closes at 22:00 and it was past 23:00, the staff came right over and caught it for me. I asked him to return it to the nature. It was nice that I could see stars from the open-air bath of my room at night. As I bath in an open-air bath in a morning, I could see birds sitting on the garden trees in front of the room, and how it is designed to make the distance between me and the nature closer comforted me. Everything was wonderful, and I was very content. I would definitely visit again.
+ More
Sep 2015
This was my second stay. I was always thinking "I want to go there again", but as I needed a special occasion to do so, I decided to go in my wedding anniversary. Like last time, I had an extremely relaxing and pleasant time. The morning yoga at the terrace was very refreshing too. Also, thanks to the exceptional food, I had a lovely time at the dining room. Because of the high volume of the meals, last year we couldn't enjoy the dessert, but this time, the extraordinary dining service made rice cake with the rice that remained, and even took the dessert to our room. I want to come by in next year's anniversary again.
+ More
Sep 2015
I could spend a perfect holiday this time too. I'm also very satisfied of the bath in the room. The sushi for dinner was very delicious too. They understood when I said which are ingredients I don't like, and I felt relieved. I'm really happy that I chose this accommodation. I'll come again.
+ More
Sep 2015
I very much appreciated your kindness the other day. Thank you very much. I was able to view wonderful scenery, eating piping hot rice cooked in stone pots (breakfast), was the best. The dinner was also made with various ingredients that gave a full sense of the seasons, I was fortunate to have been able to experience the warm personality of the host as well as the other people. Much gratitude to the host who kept grating the wasabi for me. The rooms uses a firefly light.. the outdoor bath, it has a roof and a calming atmosphere. The free flowing hot spring source is gentle and was really good. I would like to visit next winter.
+ More
Aug 2015
I spend a quiet holiday in the hotel for adults. The presentation of the food was fun and the fact that wasabi could be used with any dish from the beginning to the end was great and Izu-like. It tasted a bit too strong. A great amount of fresh fish and summer mushrooms were used. The milk ice cream served as a side of Warabimochi topped with brown sugar syrup as a dessert was tasty. The room was spacious and relaxing. I was surprised at how good the low chair at the living room felt when I sat there. There was a facial pack in the amenities but it was of the label Utena (I don't think there are many teenagers among the guests). It would have been even better not to prepare one if it had to be skimping service. At the breakfast, the same person asked me the room name, but I felt a lack of professional mentality, because there are only 7 rooms, and we had already met twice, at check-in and dinner. Overall, it's a fine inn.
+ More
Aug 2015
I stayed here with my single daughter. We stayed in Toi to watch fireworks on the day before, which was actually the highlight our trip, so I was having a hard time thinking "where to stay on the second day?". This hotel, Ufufu San, was the hotel that had been on my mind since the time it has just opened for business. Checking the guest reviews...there was a comment saying "rather hard to find the way?"...though there is a large Ufufu San sign next to the bus station, and two more down the road. Perhaps you would think "let's go down the road a bit more..." if you were in a car; I was walking, and when I was making a call, the staff ran up to pick us up while I was still talking. That is a wonderful reception. As for the food, they look pretty, and are delicious cuisines, but both me and my daughter are small eaters who soon had our bellies full, warranting a thoughtful comment from the staff saying "We want you to get the taste of our cooking even just a little,"..then propose "If I may suggest sharing the portion for one person together." to us. We had a wonderful time because of the great hospitality. Fortunately I could enjoy every dish in ufufu. Head chef Takamura, thank you very much for very nice dishes. Don't be mad we couldn't finish everything. I and my daughter would like to visit ufufu again . Thank you very much for a wonderful time and lovely dishes and the great hospitality.
+ More
Aug 2015
I visited for my annual luxurious trip. The inn was wonderful and the staff treated everyone with the best hospitality. The room was also wonderful as expected, and I used the open air bath several times. I would like to use it again.
+ More
Aug 2015
It was such a beautiful and quiet inn. I visited with my mother, and she was very happy. My mother, who could freely enjoy the open-air bath where you can hear the sound of the river, asked me to take her again. asked Because the meal was delicious, I would definitely come back.
+ More
Aug 2015
Thank you for your hospitality the other day. Thank you for your kind support since I made the reservation and letting me know the room I requested became available. It got better at being itself as an inn than last year when I stayed there, and I could have a relaxing time. The food was delicious as usual and it seemed to be evolving. I would like to stay there in a different season.
+ More
Jul 2015
It was too bad as I couldn't see the firefly due to the rain, but the platters for the food were splendid and we had a great day.
+ More
Jun 2015
Thank you for taking a good care of me the other day. I have not had any good sleep past year, so I could sleep very well. I would visit again. I took away 1 star, because there were many insects flew in being attracted by a spotlight of the open-air bath whose light is not adjustable. Other than that it was more than 5 stars.
+ More
May 2015
Information
Check-in Time

From 3:00pm to 7:00pm

Check-out Time

Until 11:00am

Tax / Service Charge

Bathing Tax JPY 150 per adult is NOT included in the rates.

Credit cards accepted at this property

VISA / MASTER / JCB / AMEX / DINERS / UNION PAY
Children

Children of elementary school or younger are NOT allowed.

Pets

Pets are NOT allowed.

Parking

Free of charge for guests; Capacity 7 vehicles; No Valet Parking Service

Other policies & conditions

All guestrooms are non-smoking, but smoking is only allowed at terraces.; Dinner and breakfast are served in the dining room, not in guestrooms.