Matsushimakan
Through the new entrance gate, there is the quiet world as escape from outside. All rooms are different to each other, and private baths are available. Meals are served with local foods one by one. This precious place welcomes you, to meet your every need.
We are sorry but we don't have any rooms available now.

Please select another Ryokan.
- VAT is included, but bathing tax (around JPY 150 per adult) may NOT be included.
- Price in USD is based on the exchange rate as of today and might be different from that of the booking date.
Foods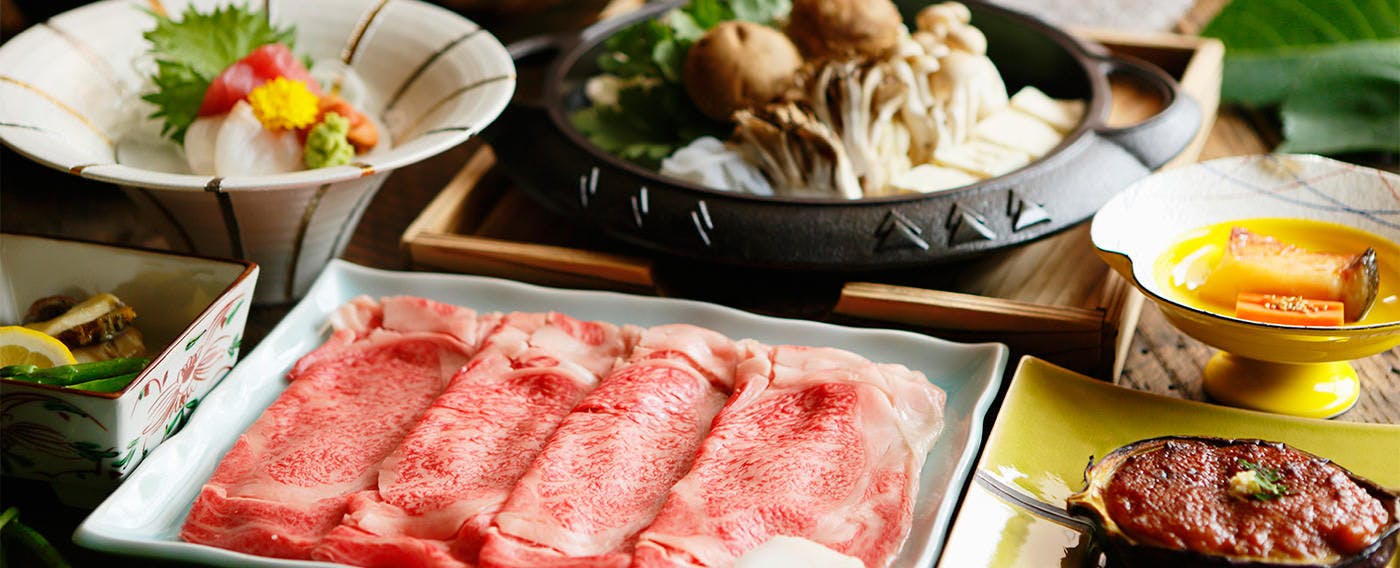 Foods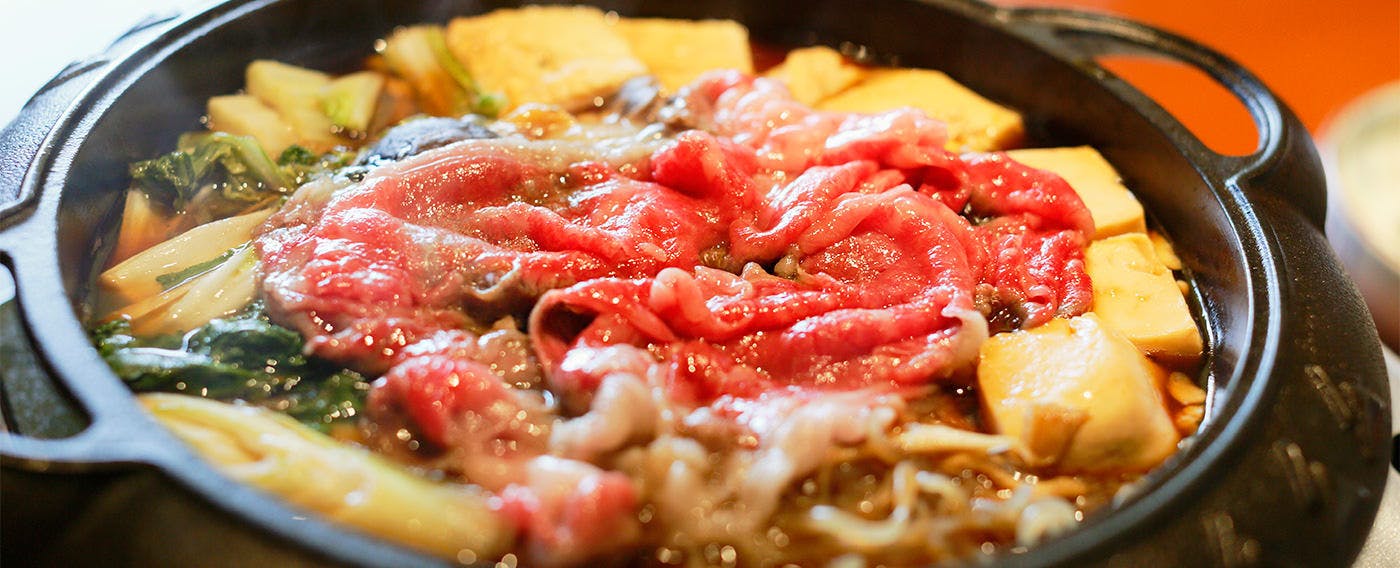 Foods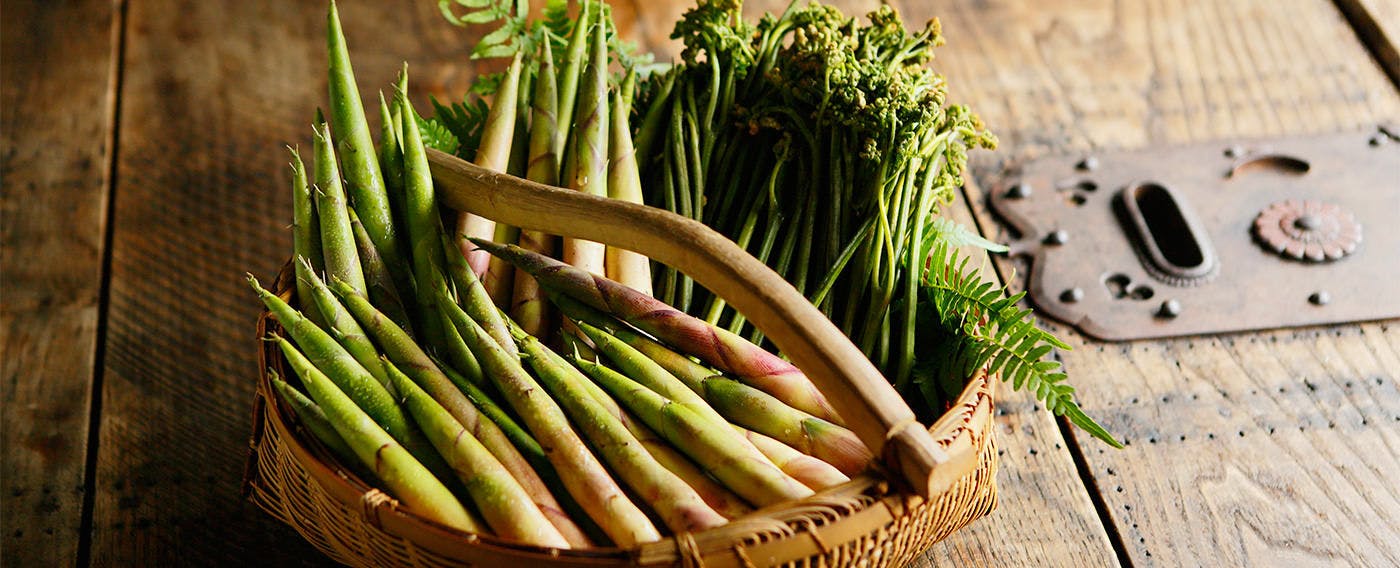 Foods
Foods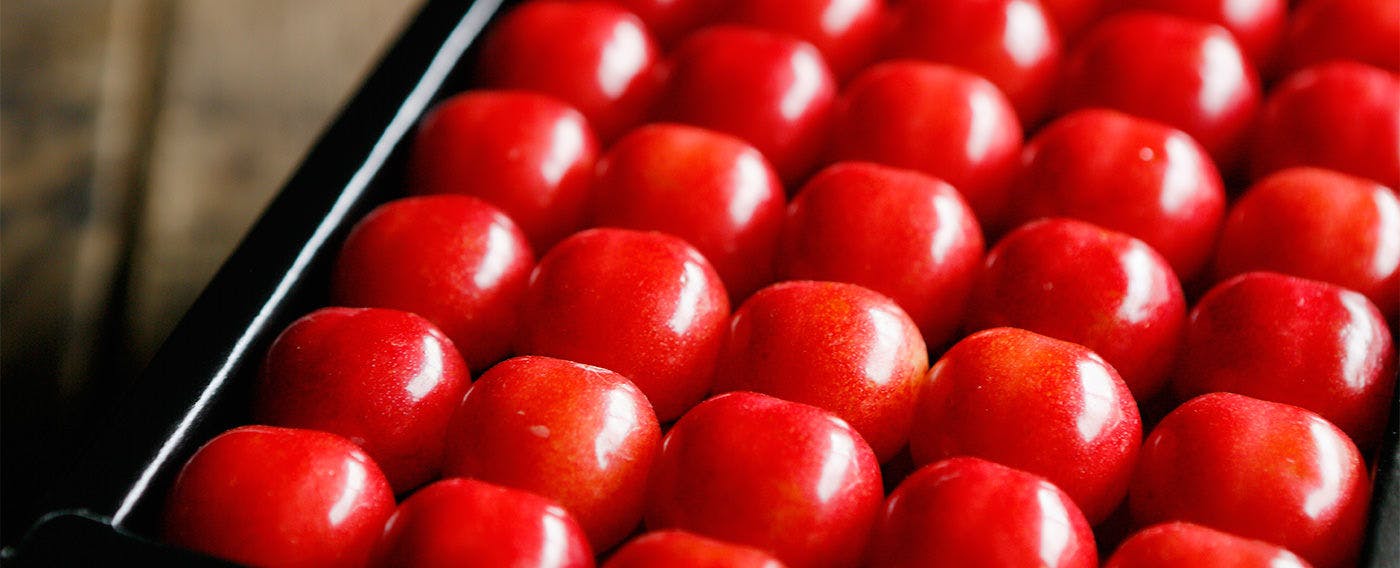 Foods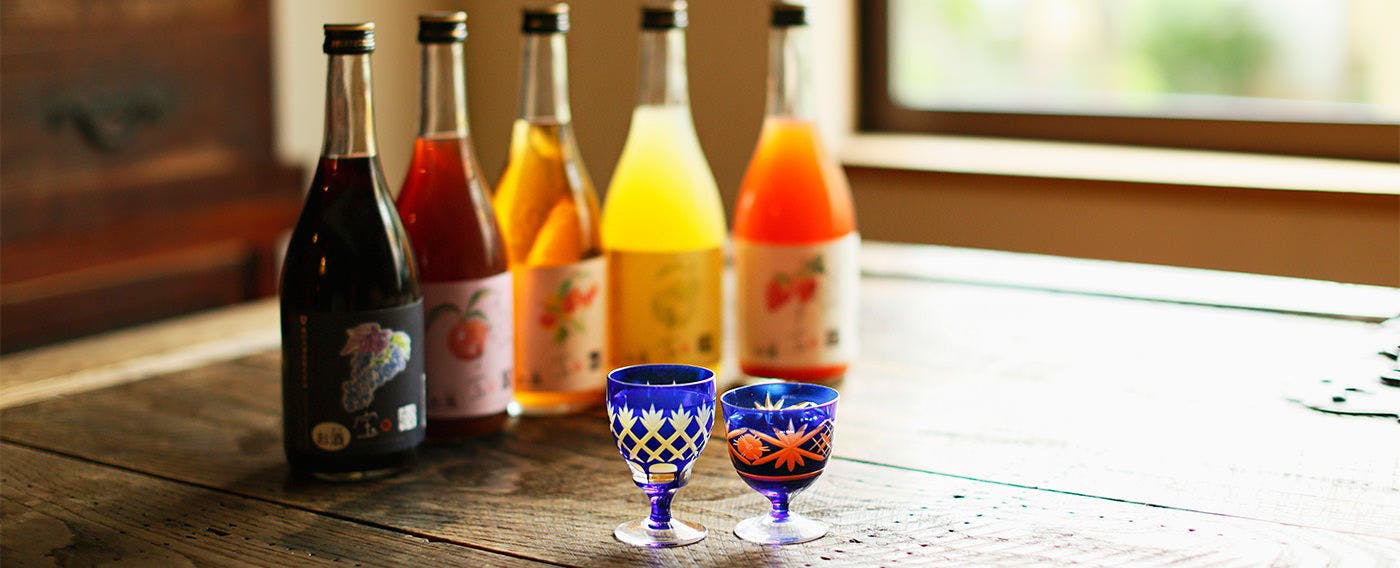 Foods
Taste seasonal flavors Okitama area, where Matsushimakan stands in, is on the upper side of Mogami river. It has plenty of great foods from rice and crops to fruits and meat, thanks to its water and the weather. Hot in summer, and heavy snow in winter. These foods are gifts from this severe natural environment. Tasty flavors made by the nature are good for your body and mind. Fully enjoy dishes as much as you like.
Baths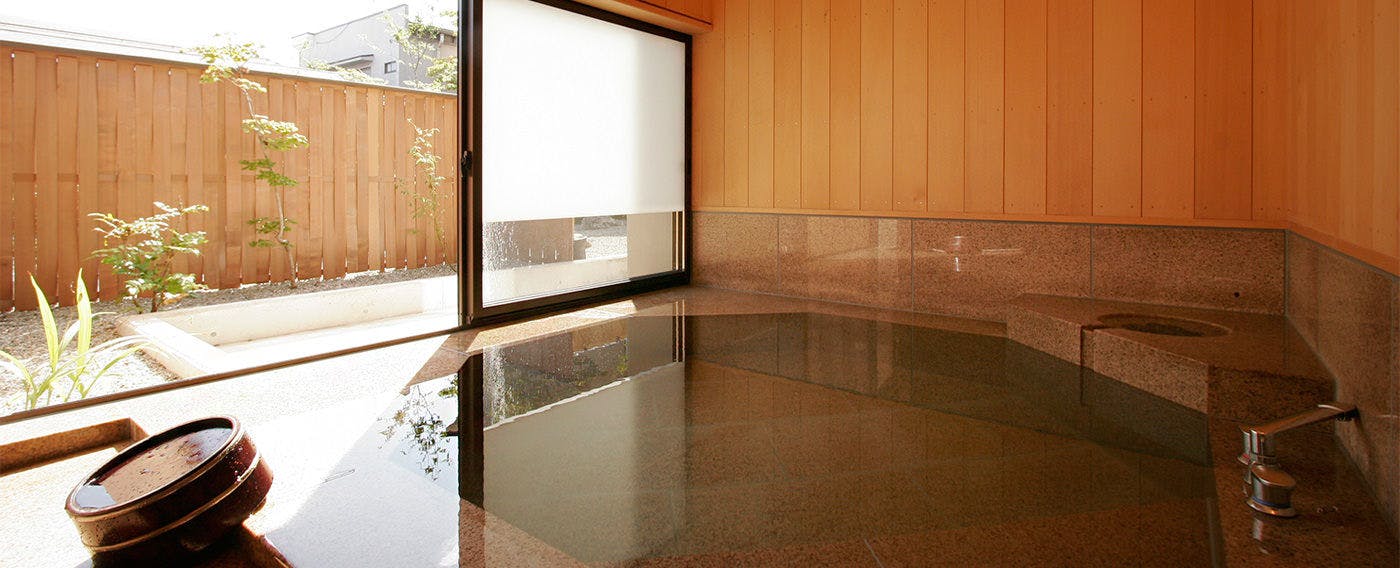 Private Bath 'Nukumori'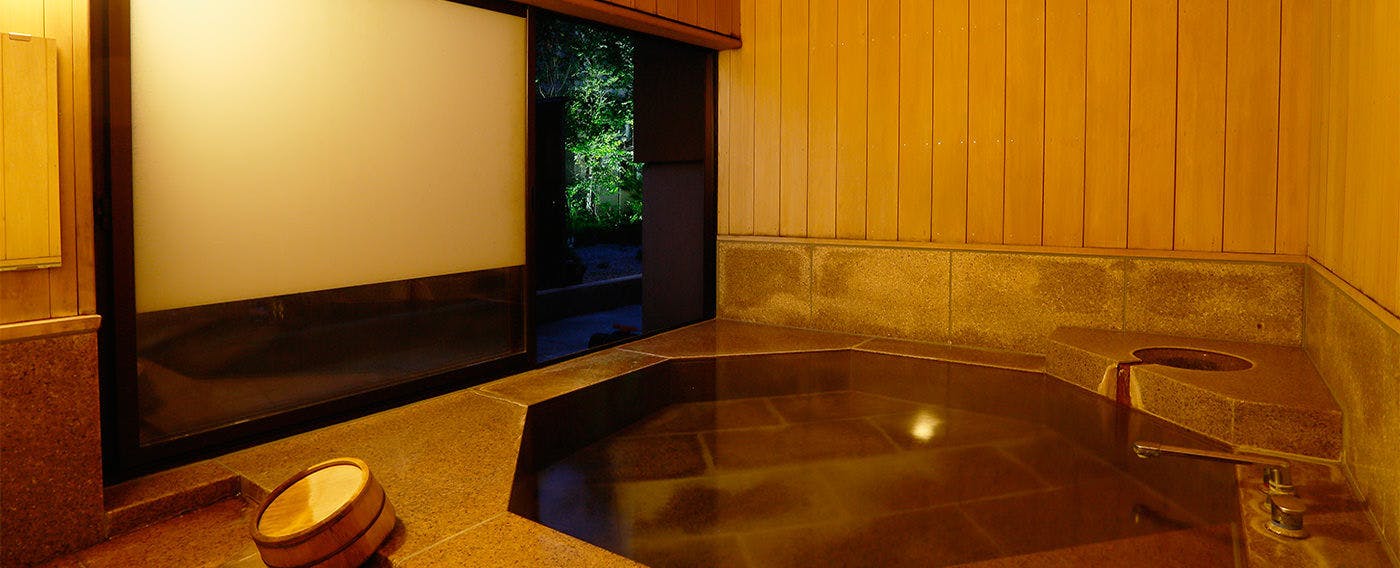 Private Bath 'Nukumori'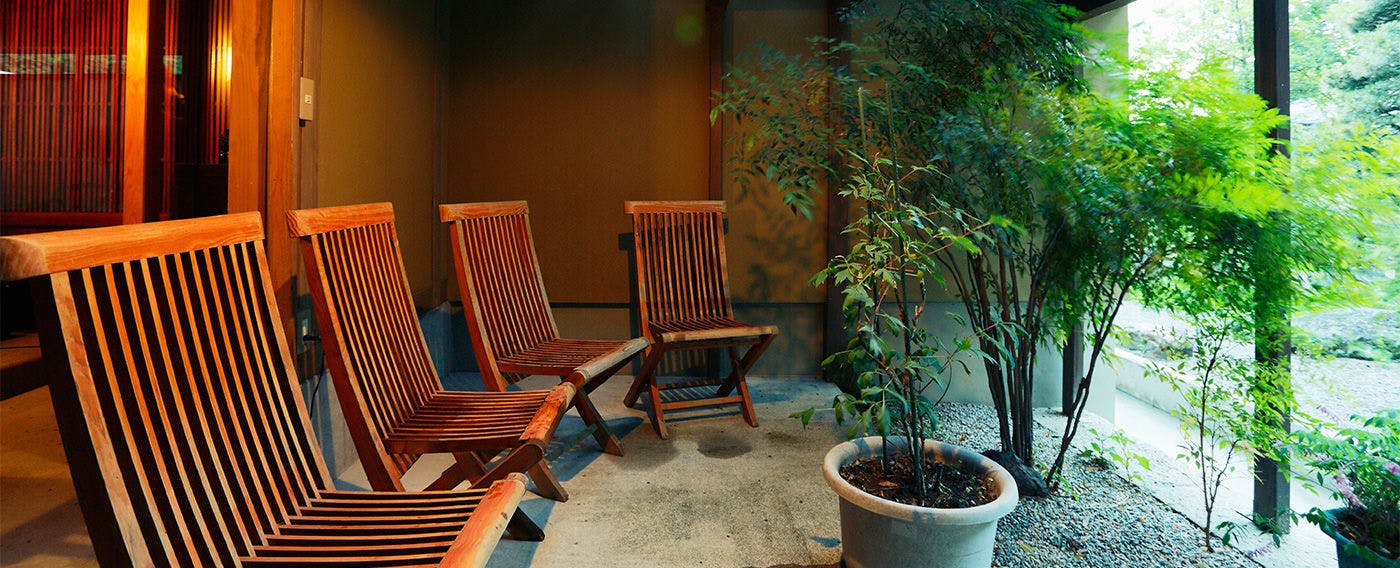 Private Open-Air Bath 'Jun'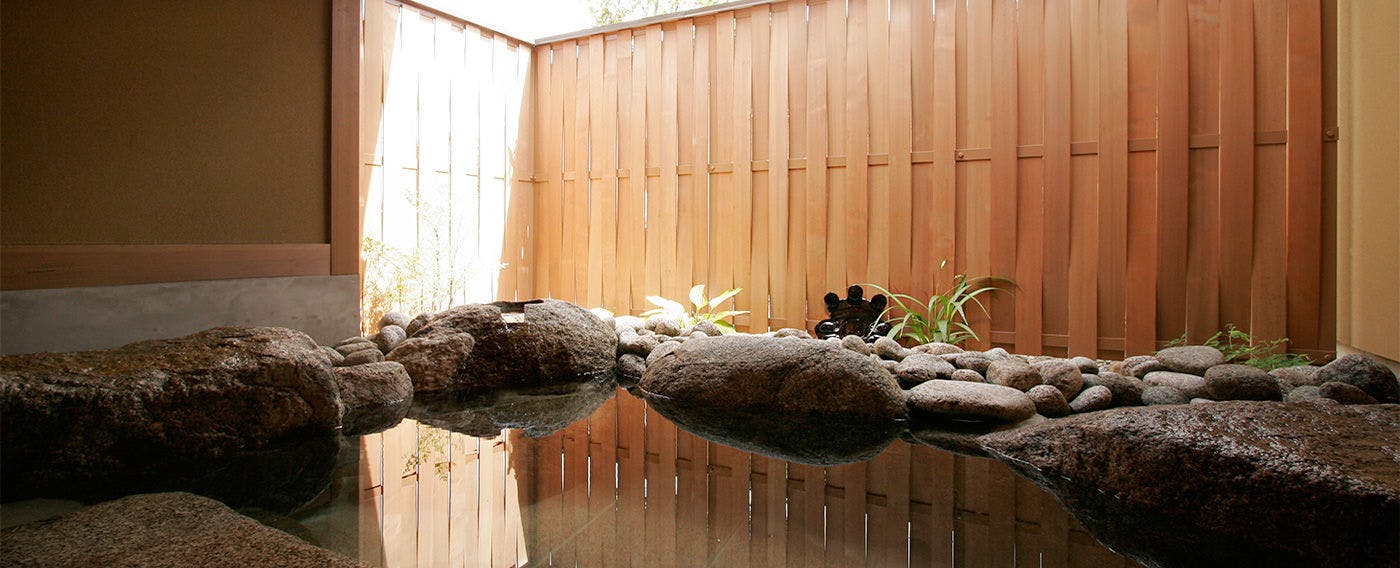 Private Open-Air Bath 'Jun'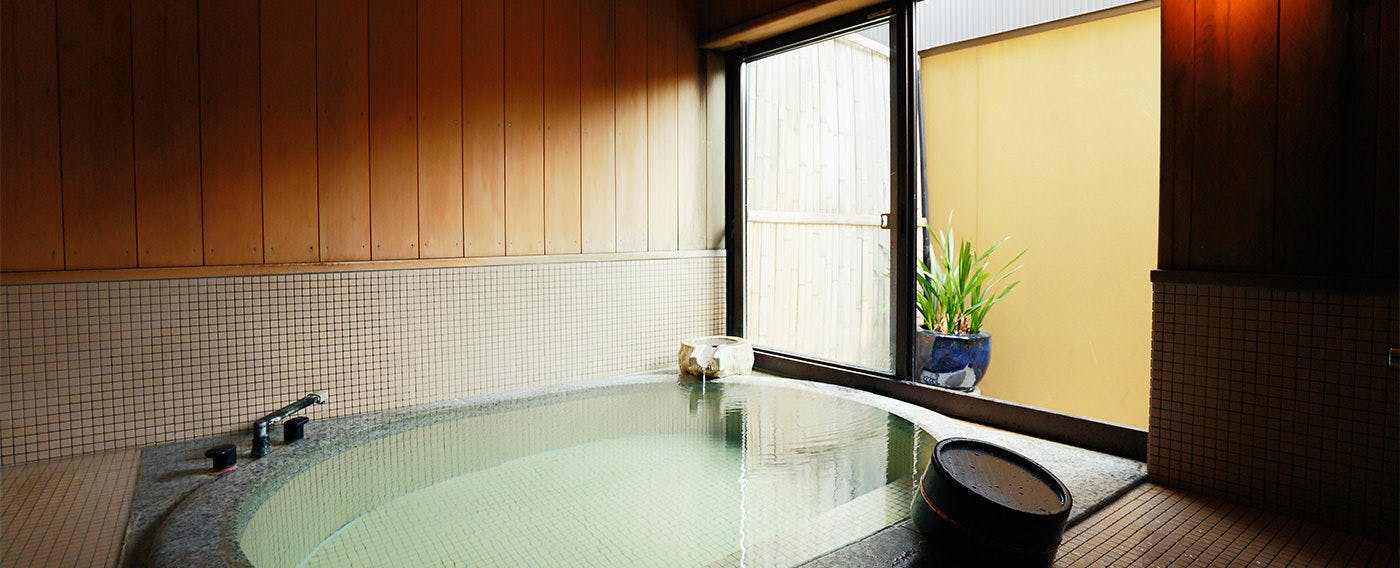 Private Bath 'Tochiriya'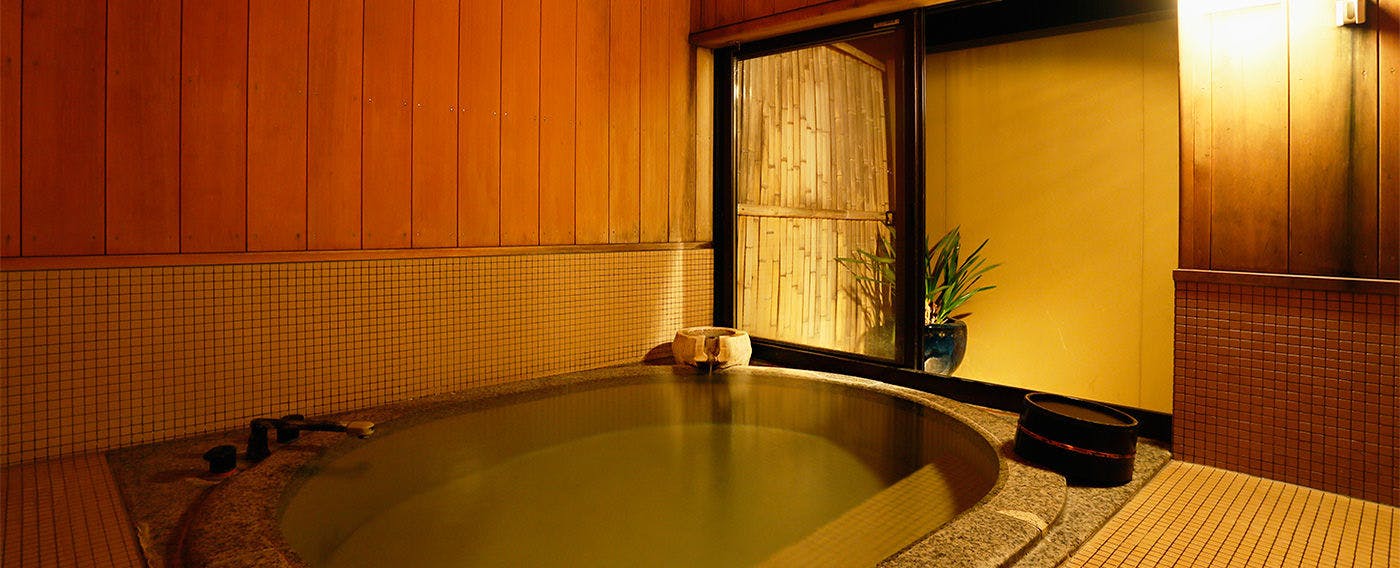 Private Bath 'Tochiriya'
Relax your body with no stress 3 baths are for private-use only, while they are open for 24 hours and you can use any of them as long as it is not occupied. They are all non-cyclic, no need of prior reservation, and no time restriction. Towels are prepared with each bath, so that you can casually drop in even after taking a walk. Enjoy the warm water with subtle scent and soft texture.
Facilities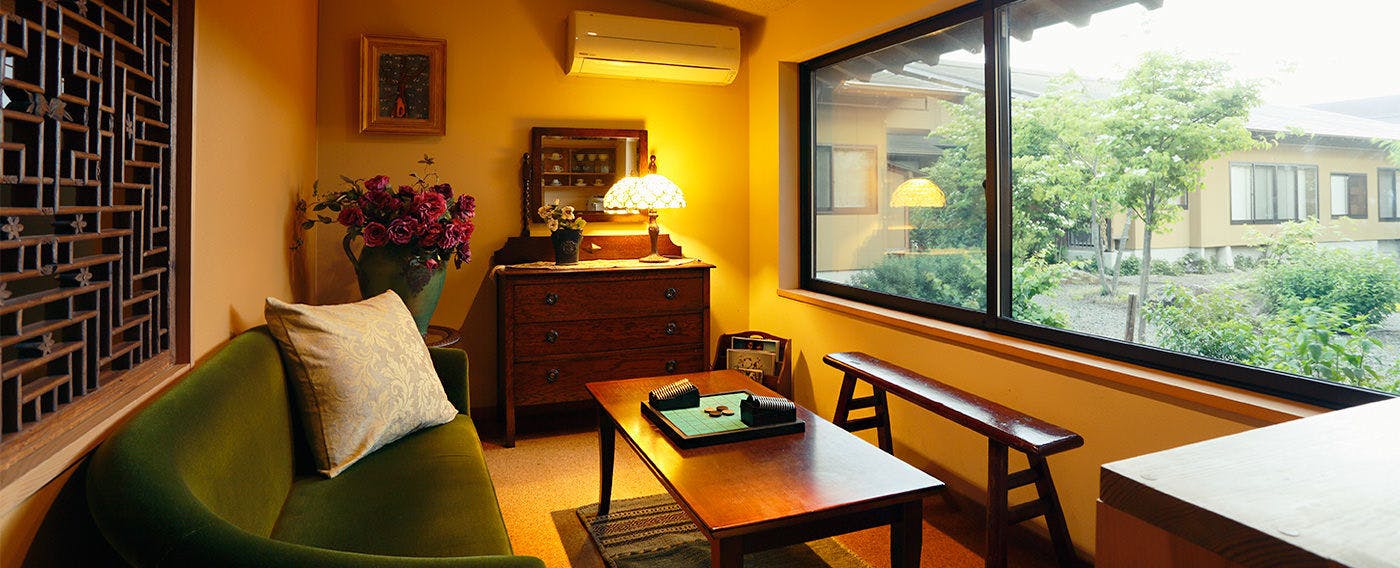 Lounge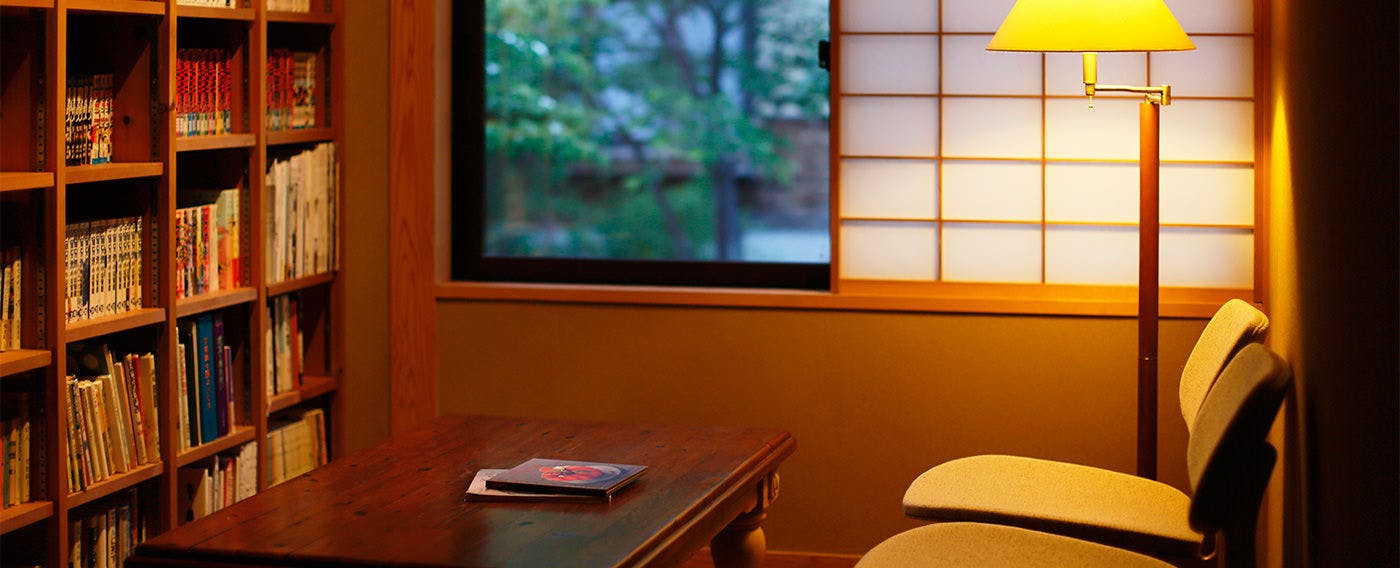 Library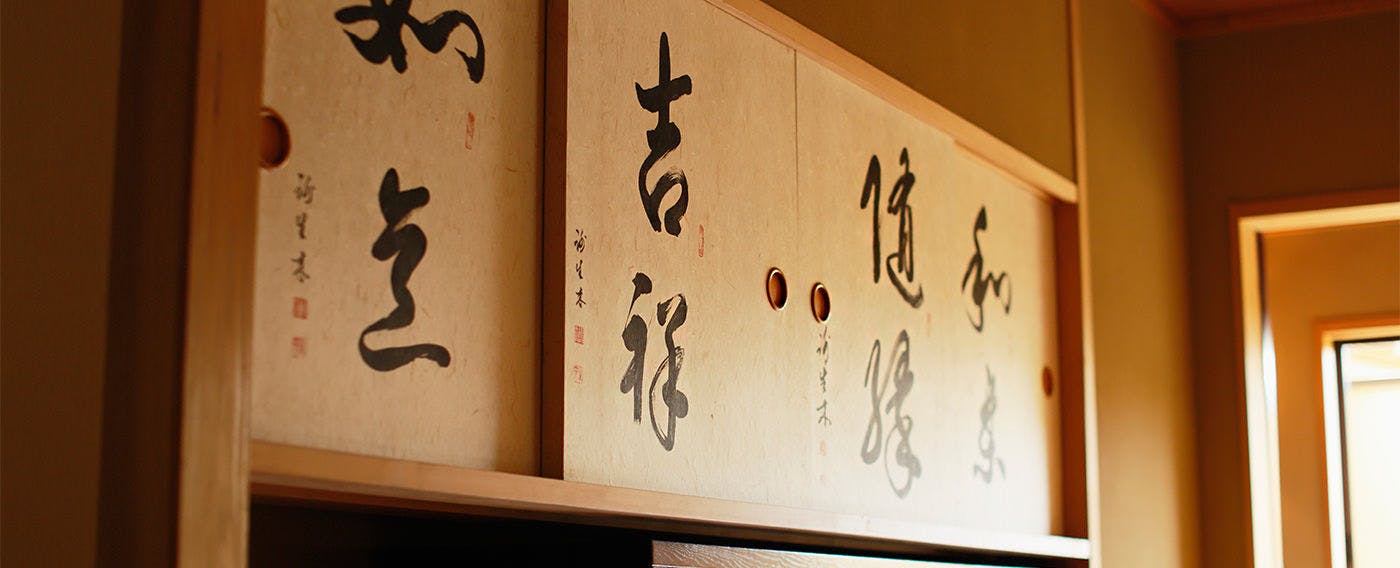 Corridor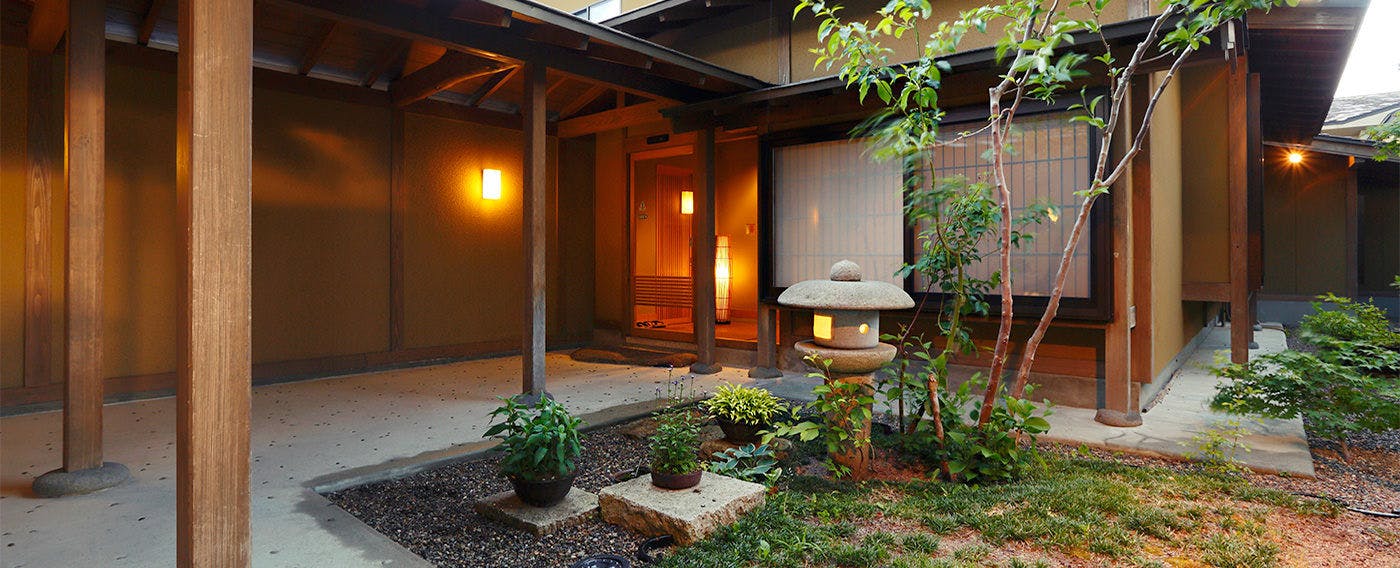 Garden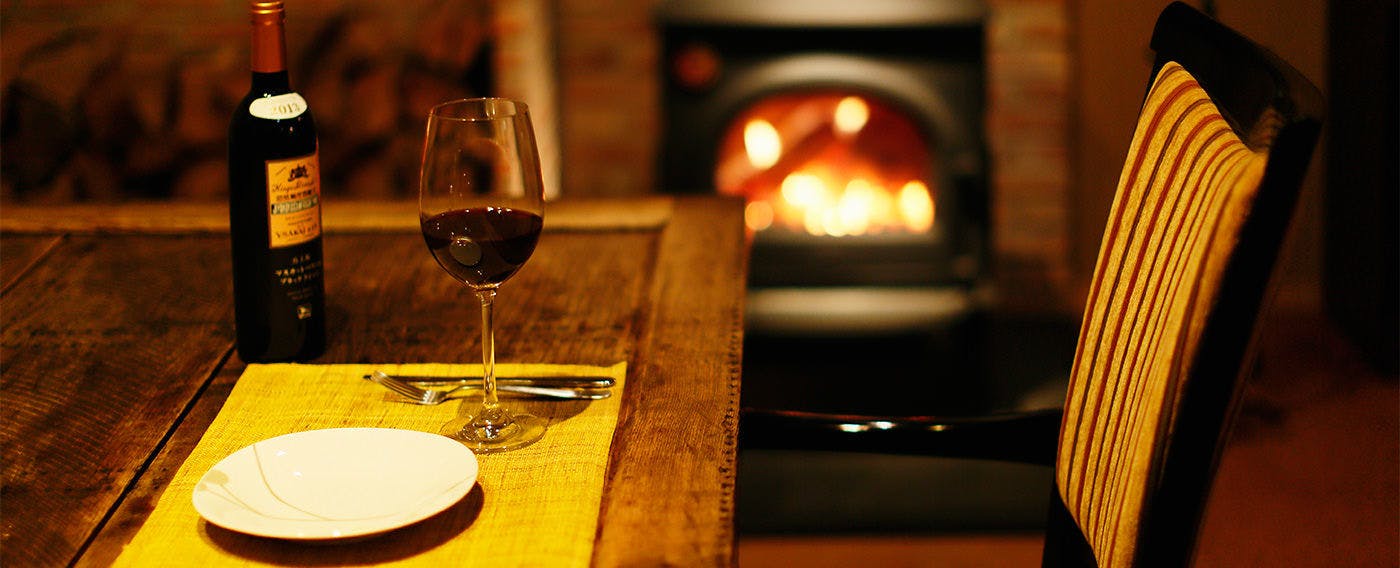 Restaurant
Akayu hot spring town with life culture to enjoy four seasons and forget time Cherry blossoms bloom on mountains in spring and fall let you forget time with the beauty of fall folige. Winter scenrery of snowscape and seasonal foods also make seasonal fun a lot more deep. At this hot spring ryokan for only 8 groups of guests, experience some relaxing space and time, away from your daily life.
Access
725 Akayu, Nanyo-city,Yamagata,999-2211,JAPAN
BY TRAIN
From Tokyo Station: 2hr 30min by Shinkansen to Akayu Station, and 10min by car via East Exit*
From Sendai Station: 2hr by Shinkansen to Akayu Station, and 10min by car via East Exit*
*Call the ryokan on arrival for pick-up
Reviews
My husband and I enjoyed our stay very much. The food is fantastic and top class. Definitely one of the best meal we had in tohoku area. The ryokan is cosy and classy similar to high end boutique hotel with little touches of uniqueness. Only thing can be improved will be the view of the onsen is quite restricted. Services are good although with limited english spoken but all is well explained. The pick up services from akayu station is swift and fast and pleasant. Would definitely consider go back again if i go back to Yamagata area.
+ More
Sep 2016
I like Matsushima-kan very much so this was my third stay at this inn and I could have a wonderful time again. The view of the garden from the room of Urushi was so wonderful that I really liked it. As for the food, I could enjoy the taste of fresh local fish ingredients and a sense of the season. However, I felt sorry that I could not finish eating all since the volume of dinner and breakfast was big. I would be happy if they come up with more plans that contain less dishes.
+ More
Sep 2015
I had a very quiet time in this inn. It was great, with a delicious food and free-flowing type onsen.
+ More
Sep 2015
It's been 27 years since I came here, to Akayu, to get my driving license, and I was surprised that such an elegant hotel has opened here. Even though every hotel has a good point, there's always something I feel bad about, I rarely post reviews about Japanese-style hotels (ryokan), but here I can't say a bad word about the service, the food or the room etc. All 8 rooms were quiet as it was a separated a room separated from the main building. The only small thing that concerned me a bit, was that my mother, who had a leg-operation, found hard to step over level differences in some baths. But my mother really liked the open-air in the room (urushi) and there wasn't anything that would make her dissatisfied. I rather feel sorry for the hotel because of receiving a free a first grade Diamond-membership drink. I really feel gratitude towards the hotel.
+ More
Aug 2015
My husband and I visited for our first Yamagata trip. The staffs were truly nice and kind. There were a nice living room and a spacious Japanese room in the room, so we could spend a comforting time. The meal was very delicious and the amount was just right, so we were very satisfied. While I recently feel that there are many dishes which are made to look better with flashy decorations, I could tell from their dishes that chef is skillful and the quality of the ingredients is great. Our first Yamagata trip became the satisfying one because of the inn, so I would like to visit there again.
+ More
Aug 2015
I suddenly made up my mind and stayed here for the first time. This historical ryokan, which was renewed 7 years ago, was perfectly clean and provided me with a very pleasant stay. The room is very spacious for two people. There was a dining table with chairs, which were perfect for reading and drinking a coffee. There were three chartered bathtubs and one in the room, which were a little too hot for me, but I could just put some water, and my husband enjoyed both a lot. The meals had an appropriate volume, and although not a lavish food, we enjoyed seafood and steak, the installations are comfortable, so I think this price is really satisfying. They offered some local wines and sake, that can't be tasted in Tokyo, for a really affordable price. We visited a few wineries nearby and tasted some samples. The staff were young and very kind. They also showed us a soba restaurant in the neighborhood, where we had a delicious lunch. We would like to visit here again in a different season.
+ More
Jul 2015
I stayed here after a sightseeing in Yonezawa. True to the guest reviews, the room is very beautiful I kept on thinking I don't want to go back. The food is very delicious as well, I am extremely satisfied. There's a winery close by, and eggs boiled with hot spring water to have on the way back; This is a place that would remain in my heart
+ More
Jun 2015
The room came with a half open air bath so I could use it without waiting to use other private bath. The lounge and library were just the right place to spend a relaxing time at. Dinner and breakfast were delicious, and I am especially satisfied with the upgraded Yonezawa beef. I would visit the inn again without fail as all the facilities are clean and pretty, and their staff are kind.
+ More
May 2015
I stayed as a couple in the golden-week period. With all due respect, after entering April we just picked an inn with an opening without thinking, so we were expecting it to be not much, but that expectation was betrayed in a good way. The building was clean and the services were offered maintaining a reasonable distance, and it was a very comfortable inn. Both dinner and breakfast was at the room and the quality and the amount were both satisfying. The hot spring had 2 indoor bath and 1 open-air bath, and it had a system to reserve the bath on first arrival when each bath is open. It was fully reserved for the day, but I was possible to bathe without much complain. The system was nice and the spring quality was good, but all of the bath were smallish and it would have made a perfect score had there be just one bath a little more larger. Though this must depend on your taste. There is a famous ramen restaurant and a wine factory around which makes it a fun environment to take a walk. It is an inn I would love to stay again.
+ More
May 2015
It is a peaceful and nice accommodation with a good hot spring and delicious meals.
Apr 2015
I would love to visit at the end of the year. The inn is pleasant and I had a pleasant time in the onsen. I brought a 0 year-old infant so it helped a lot that the waitress was very considerate. The food was good. I would visit again.
+ More
Apr 2015
It was my first time to stay here, and it became the inn which remains in my heart. What was good above all was that they cleaned up the mini kitchen, the toilet, and the sink so well that both my husband and I were impressed at the attentiveness of the person who cleaned. And, the small displays and a table in the dining room, where we had breakfast, were showing good senses, and it put smile on my face. The meal was delicious, and we could both relax and enjoy the open-air bath in the room and were truly satisfied with everything. The customer service of the staff, who remained their distance neither too close nor too distant, was telling us gentle personality of people in Yamagata. Anyhow, it is the inn which I would like to come visit again. I would like to explore the sake brewery and the winery nearby for the next visit. I am enjoying the hot spring eggs, that I received as souvenir, every morning. Thank you.
+ More
Mar 2015
Information
Check-in Time

From 3:00pm to 6:00pm

Check-out Time

Until 11:00am

Tax / Service Charge

Bathing Tax JPY 150 per adult is NOT included in the rates.

Credit cards accepted at this property

Credit card is NOT accepted at this ryokan. Please pay by cash.
Children

All children are welcome.
Children under elementary school are charged JPY 2,200.

Pets

Pets are NOT allowed.

Parking

Free of charge for guests; Capacity 16 vehicles; No Valet Parking Service

Other policies & conditions

All 3 baths are for private-use only. No large public bath.; Dining area is non-smoking.; Please contact the hotel in case guests arrive after 6:00pm.; Credit card payment is NOT accepted. Please pay by cash.