Kyokoyado Yasaka Yutone
Within walking distance of many of Kyoto's most famous attractions, Kyokoyado Yasaka Yutone offers a cozy retreat in the center of Kyoto. It provides a quintessential ambience of Kyoto and authentic Kyoto Kaiseki meal using variety of locally grown, seasonal vegetables.
- VAT is included, but bathing tax (around JPY 150 per adult) may NOT be included.
- Price in USD is based on the exchange rate as of today and might be different from that of the booking date.
Foods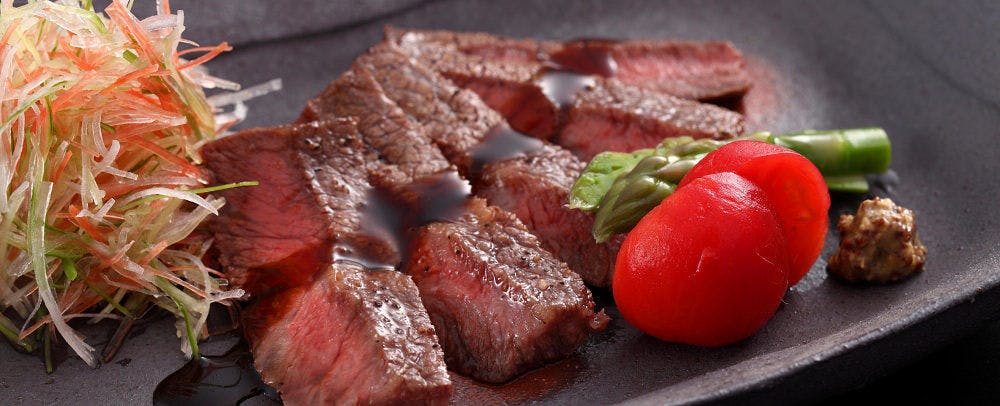 Foods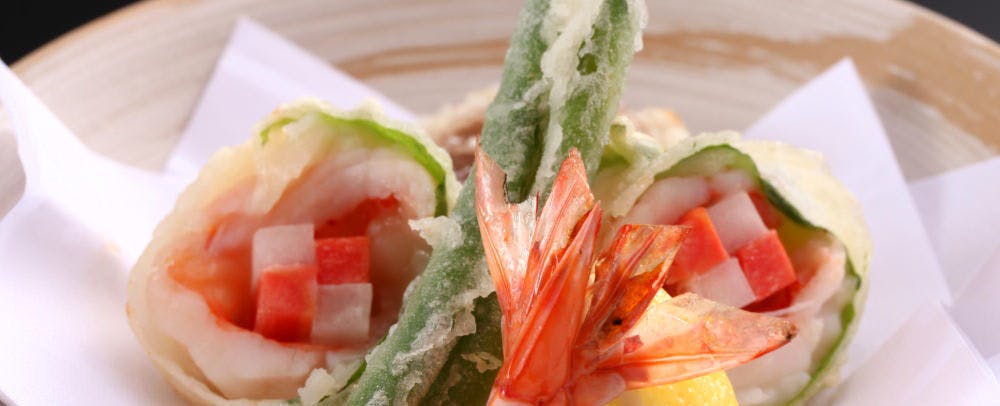 Foods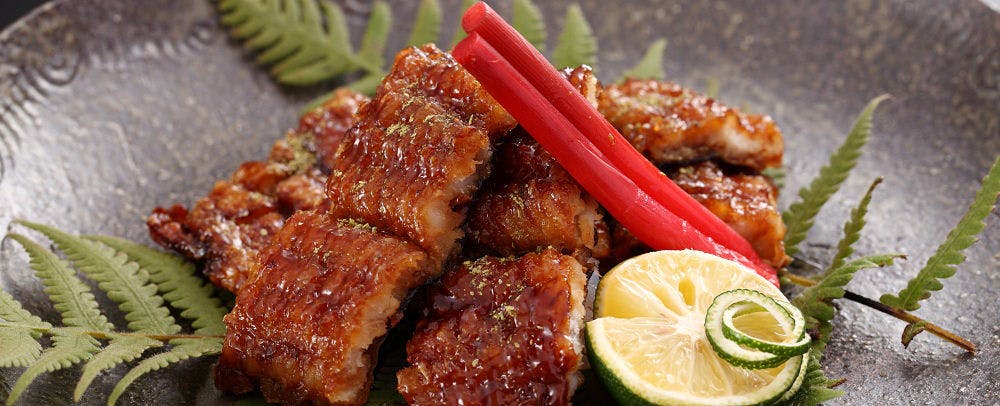 Foods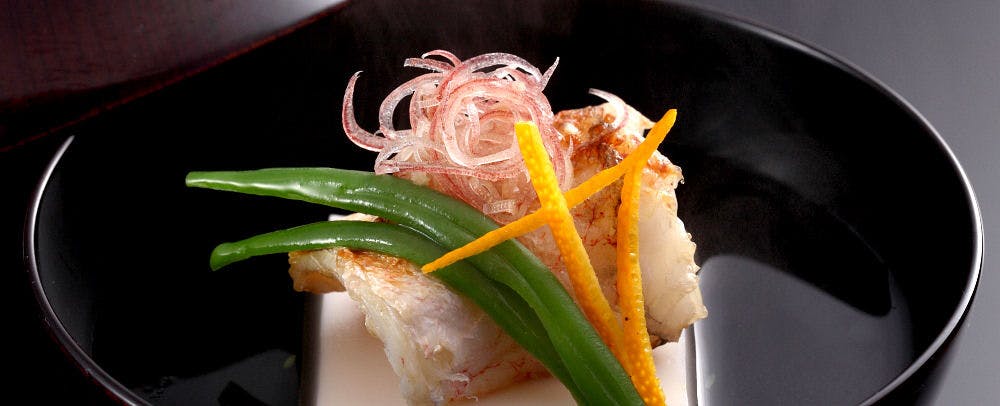 Foods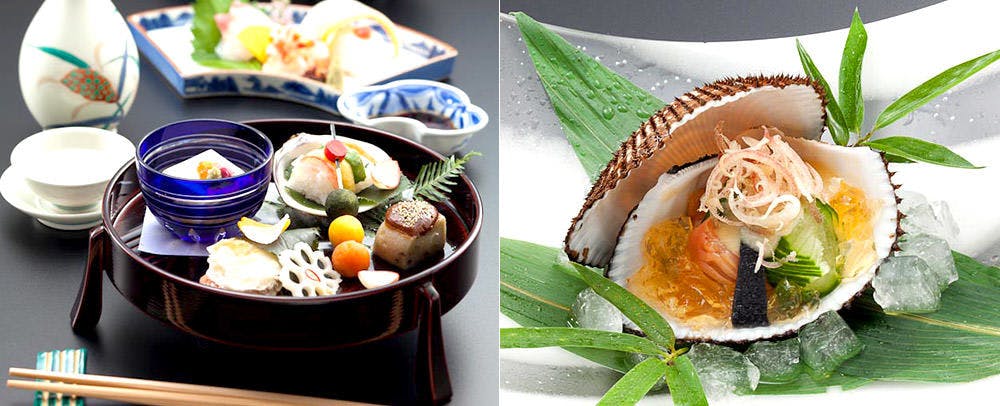 Foods
Yutone Cuisine "We endeavour to create kaiseki (traditional meal brought in courses) cuisine that is typical of Kyoto and is good for you using ingredients such as tofu, yuba (soy milk skin) and nama-fu (boiled what gluten) as well as incorporating plentiful seasonal ingredients.

So that guests can feel the changing of the Kyoto seasons, we pay attention to crockery and service and we prepare everything wholeheartedly so that each dish is beautiful to look at and delicious to eat."

- Yuji Oshima, master chef
Baths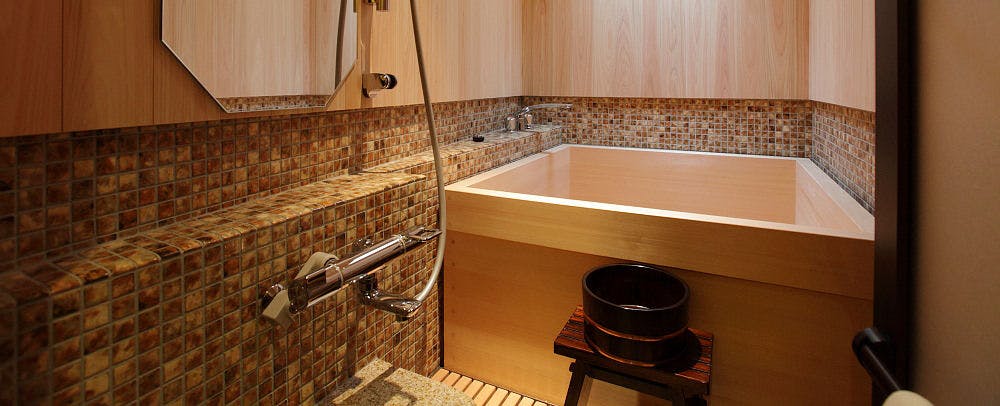 Bath
Japanese Cypress bath in every room All guest rooms have a Japanese Cypress bath. These baths have an antiseptic effect, a pleasant aroma and are effective in relieving fatigue. Guests can relax completely in these baths.
Facilities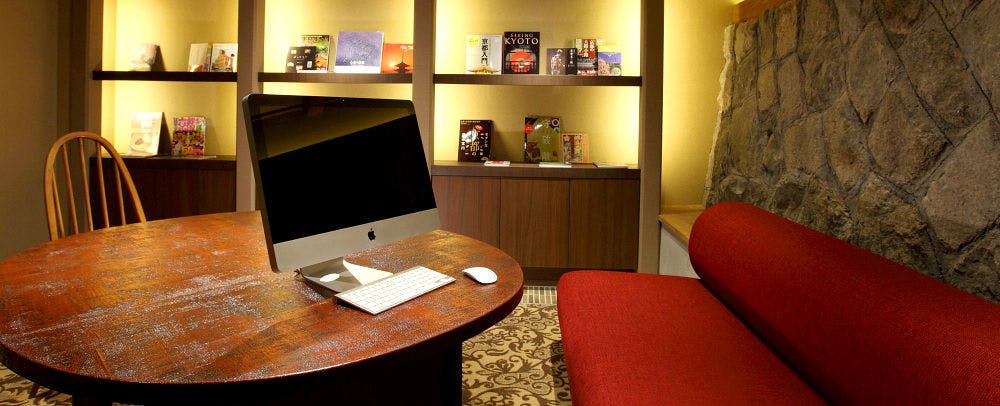 Library Lounge
Library lounge Have a look at travel guide in Kyoto, while enjoying tea or coffee.
Access
413 Minamimachi, Kodaijisagaru, Shimogawaradori, Higashiyama-ku, Kyoto-city,Kyoto,605-0824,JAPAN
BY TRAIN
From JR Kyoto Station: 15min by taxi (around JPY 1,100)
From Gion-Shijo Station (Keihan Line): 4min walk

BY CAR From Kyoto-higashi IC Exit (Meishin Expressway): 7km
From Kyoto-minami IC Exit (Meishiin Expressway): 8km
Reviews
I stayed at the hotel for the first time, although it was an overnight stay. I visited Shugakuin Imperial Villa,Mt. Daimonji and Yasaka area (the Kodai-ji temple, the Kiyomizu-dera temple,the Ishibei-koji Street) spending one day and a half, but I could enjoy Kyoto leisurely without worrying about the parking time, as I could use an economical coin parking nearby which was provided on the website of the inn. I could enjoy delicious dishes (dinner and breakfast) with a sense of the season and I was quite pleased with them. The room had an atmosphere of Kyoto and particularly the bathtub of hinoki(cypress) bath was wide, scentful and refreshing. All the staff members were friendly and polite and I could enjoy Kyoto comfortably, so I think it was good to select this inn this time. I would like to stay here again.
+ More
Oct 2015
I became quite fond of this place when I stayed here last time, so I stayed here again during my solo trip to Kyoto. I had a stay which was even more wonderful than before. A great deal of attention has been paid to the ceiling and the beam of the guest room which was built in a tea-ceremony house style and the room matched well with the bed. I can fully enjoy the feeling of Kyoto by just staying in the room. There are many hotels which simply provide modern Japanese style, but few hotel which pay close attention to building it in a tea-ceremony style. Also, the room layout is well designed which makes the room look larger than it actually is. The attendant kindly gave me a phone call when I forgot the battery charger for my iPhone and iPad. When I returned to the hotel by taxi the landlady was out in the street and handed it over to me so I didn't have to get out of the car which was very nice. The bath was completely made of cypress and was spacious, so you can relax. You can have a grilled fish which is hot and fresh from the grill even for breakfast. It was delicious. It is also nice that you can drink coffee at the lounge after the meal. If I can make a request, it would be nice if they sell beer even if they charge for it. I am a forgetful person and I have also left things at other facilities, but I have never received a warm-hearted hospitality like this before. Thank you very much. I will visit again on the occasion of my next trip to Kyoto.
+ More
Sep 2015
This was a comfortable inn with a good location.
Sep 2015
I only stayed for one night, but I had a very relaxing and pleasant time. Also, it's located in a very place, where you can go on foot to Kyoto's most distinguished places like Kodai-ji, Kiyomizu Temple, Yasaka Shrine and Gion. The staff is also very kind, and gave as a very polite support whenever we needed. We had French food for dinner at Akagane Resort, which is next to it. For breakfast, we had Japanese-style food at the inn. Both were delicious, and we got extremely satisfied. I definitely want to stay here again.
+ More
Sep 2015
It was a fantastic Kyoto-esque inn, and the staff did really everything perfectly. My boyfriend who came from France was also impressed with such a attentive service. When I come back to Kyoto, I would like very much to stay here again. It became a great memory in my trip to Kyoto. Wonderful place, wonderful situation and amazing service Congratulations and thank you so much
+ More
Sep 2015
An unusual space in the very middle of Kyoto,,,,I was very satisfied with my first visit. Different from outside where many guests were around in the midst of summer, a step inside brought me to a quiet and spacious place that made me relaxed. I was happy with their kindness when I had a phone call to ask if we were ok with the room on the second floor right after I sent a message mentioning that I would bring my aged mother at my reservation. I felt their subtle hospitality as if invited to my friend's house. Only thing was that the room was too dark for old people like us for reading. It would be perfect score if the reading light I borrowed had been a little brighter. The meals were very delicious with good stock flavors in light tastes. The dark brown miso soup was the best. I will definitely use there again.
+ More
Aug 2015
I have been fascinated by Kyoto from last year and visited the city many times from Osaka, and I have used this hotel feeling relaxed and almost like going back to my parents' place every time. I look forward to Kyoto kaiseki cuisine by Oshima chef and am surprised every time by the menu that changes every month. I made a reservation right after I got back home, and already look forward to my next stay.
+ More
Aug 2015
I was surprised first by the wonderful location of the hotel when I arrived. I could walk to all the places such as Kiyomizu temple, Yasaka shrine, and Kodai temple. The little hotel in that neighborhood; I felt like I received the service feasible because it is cozy. If you say you want to go to certain places, after a while they will come to you with a printed out map and tell you closely about it. I think of it as a great thoughtfulness. As the information I saw on the internet when making reservation, the room was clean with a comfortable bed with fulfilling amenities. It was comparable enough to the certain price. If I could ask for one thing, it would be great if you could align with some coin parking and make a deal to leave the car relatively cheap. Though I know it should be difficult for its location... As for the meals, perhaps for I being from Kanto, I didn't quite like the taste of the miso soup. I guess the miso wasn't my taste.
+ More
Aug 2015
This is the second time in the year 2013. The previous stay was really satisfying I wanted to lodge here again. The Hinoki bathroom helped my body recovered from hotness of summer and walking exhaustion, the attitude of those at the front desk were always pleasant, and this time, the food was even adjusted according to my demand which was really a blessing. Thank you kindly. What I felt during my stay, was the feeling of coming back home. I slept soundly on the bed. One thing that was disappointing was the male staff at the front desk during my first night, I asked him for a taxi for the next day, even though the driver gave out information such as telephone numbers and address, and despite said that it would cost 1000 yen regardless of the destination, I ended up paying more than double of that amount and barely made it in time. It was fortunate that I made it in time, but I would prefer a person who understands how taxi companies work to handle such request. Still, I requested a taxi again 2 days after, and it was all right because the staff that day got me a driver who knows the place. Since the follow-up was properly done, I would say I am satisfied, all things considered. A hotel that I would like to visit again.
+ More
Aug 2015
It was my second visit. I had a pleasant time as I did last time. The meal was more sophisticated than the last time, and I enjoyed it very much. I would like to come back in the leaf peeping season.
+ More
Aug 2015
The location and bath were great, and the toilet and sink stood separately and was comfortable. L'Occitane Amenities were nice, but I'd like solid soap want in the bathroom if possible. A small bottle is a little hard to use. Female staff is all kind and the reception had a male staff at night and felt safe. The lounge was comfortable too. The Japanese-style breakfast was delicious, but, since I stayed for two nights, I had a breakfast set at Maeda Coffee next door the second day and it was delicious as well. You walk a little from a bus stop and then climb the slope, so, if you have big luggage or are coming in the middle of summer, I recommend you use a taxi. It is very convenient to touring Higashiyama since it is close to Kodaiji and Kenninji Temple and Gion. This is an inn I want to use if I go to Kyoto.
+ More
Jul 2015
Information
Check-in Time

From 2:00pm to 7:30pm

Check-out Time

Until 11:00am

Tax / Service Charge

Credit cards accepted at this property

VISA / MASTER / JCB / AMEX / DINERS / UNION PAY
Children

Children under elementary school are NOT allowed.
Children of elementary school are allowed with charge of 70% of adult rate.

Pets

Pets are NOT allowed.

Parking

No parking lot is available at the hotel, while public parking is introduced to guests.

Other policies & conditions

Non-smoking throughout the property.; No parking lot is available at the hotel, while public parking is introduced to guests.