Mayu (Western Japanese Style Room) 60㎡

Half board included

2 Small Double bed(s)

See Details
From $815.66
for 2 guests /night
Tsuru (Western Japanese Style Room) 60㎡

Half board included

2 Small Double bed(s)

See Details
From $815.66
for 2 guests /night
- VAT is included, but bathing tax (around JPY 150 per adult) may NOT be included.
- Price in USD is based on the exchange rate as of today and might be different from that of the booking date.
Foods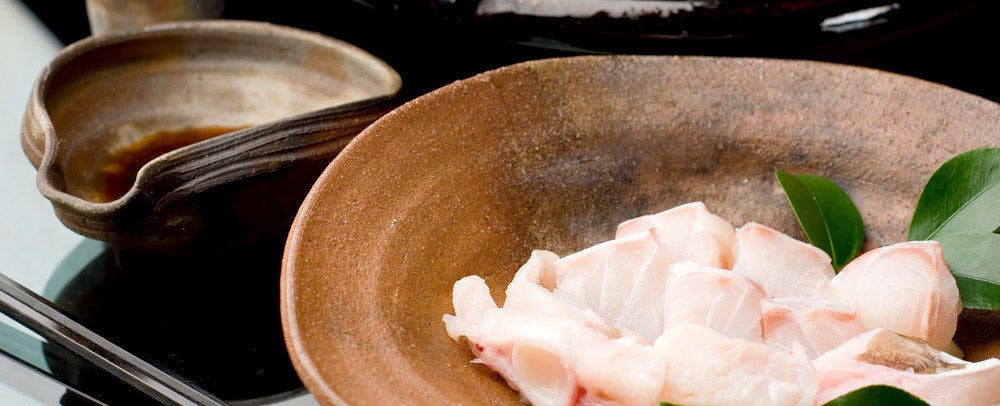 Foods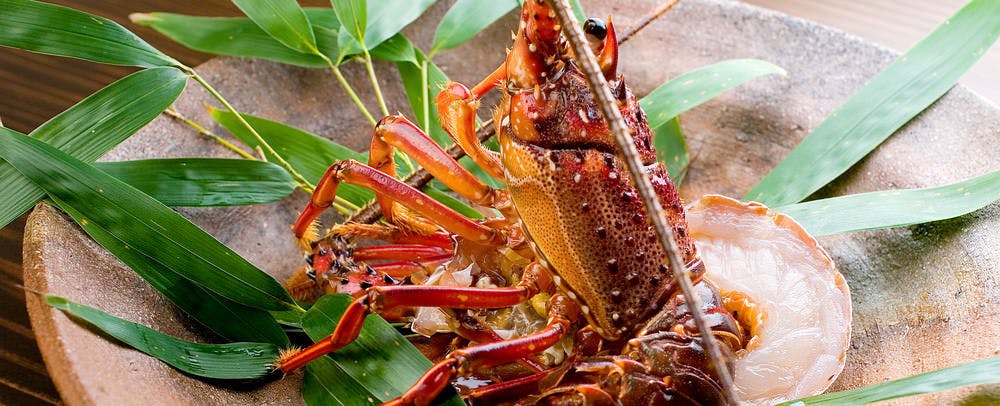 Foods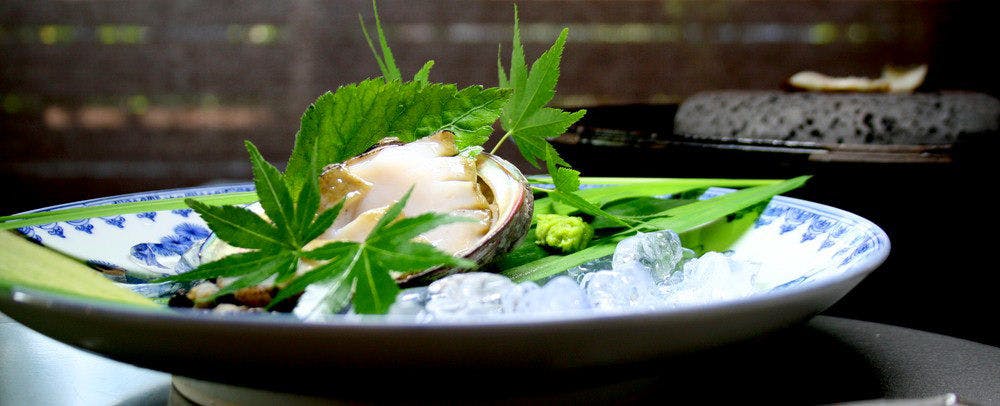 Foods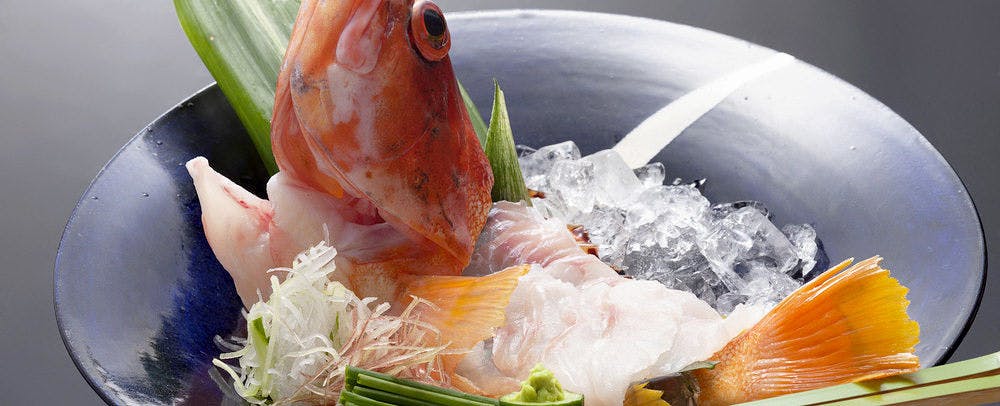 Foods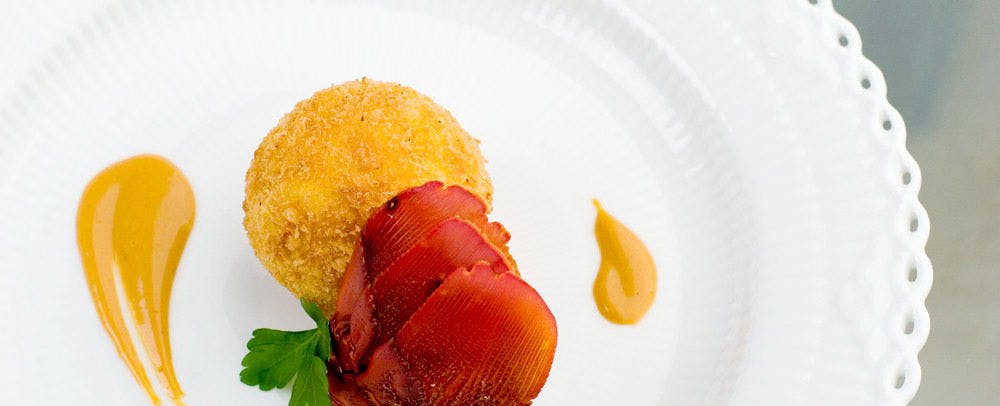 Foods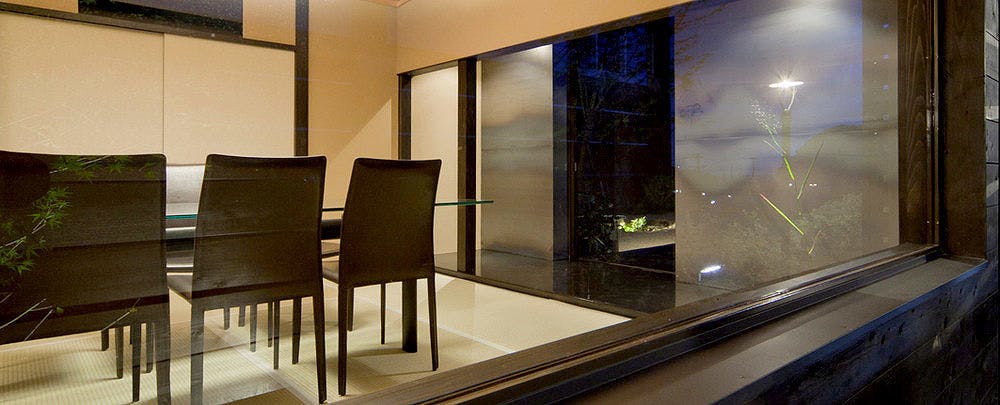 Restaurant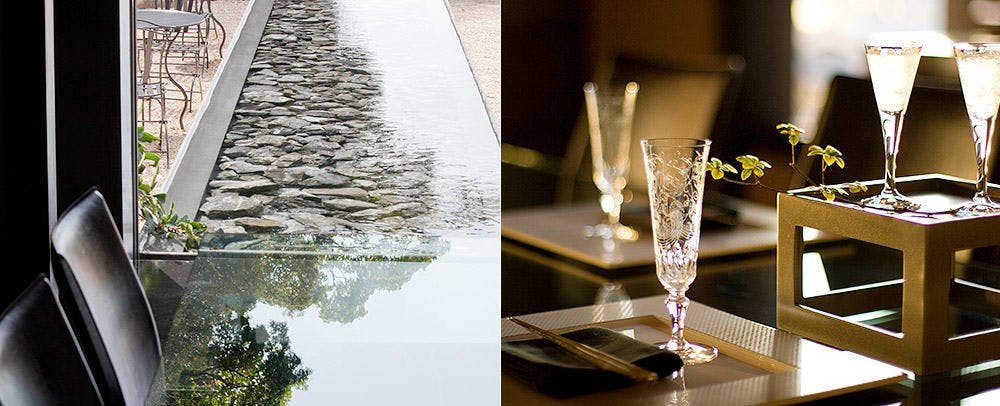 Restaurant
Spiny lobster with Kishu's seasonal products Full course prepared with the Kishu area's seasonal ingredients and a spiny lobster as a main dish is served with the beautiful plates.
Baths
Bath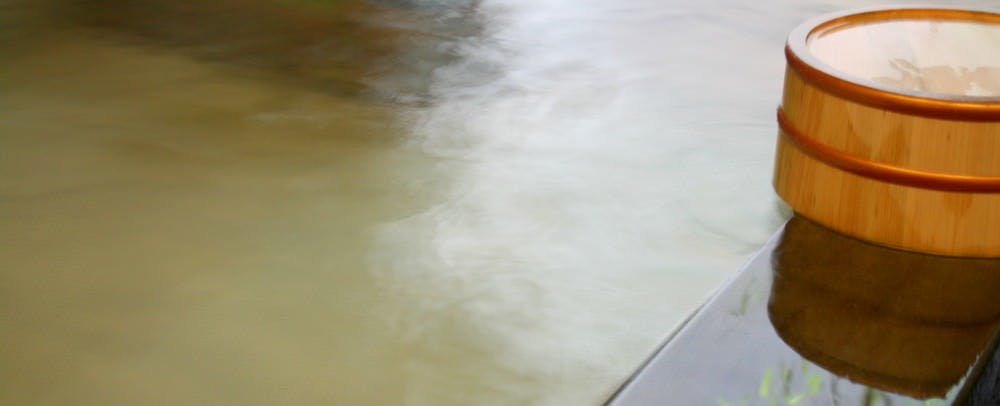 Bath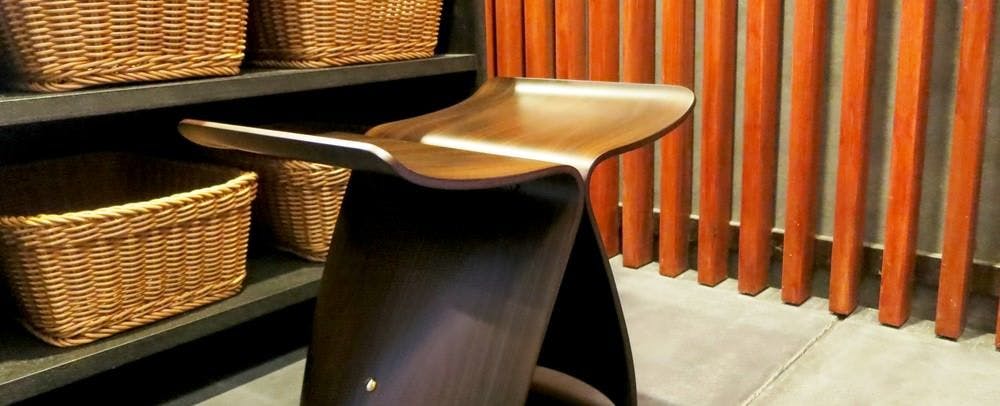 Bath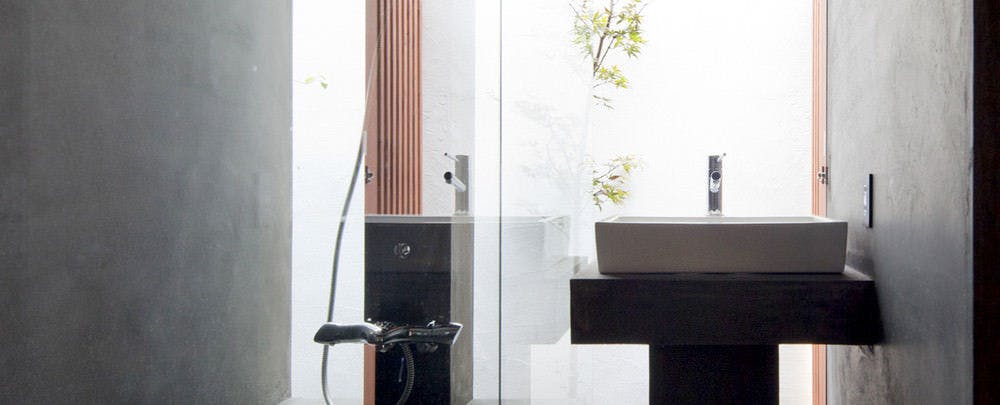 Bath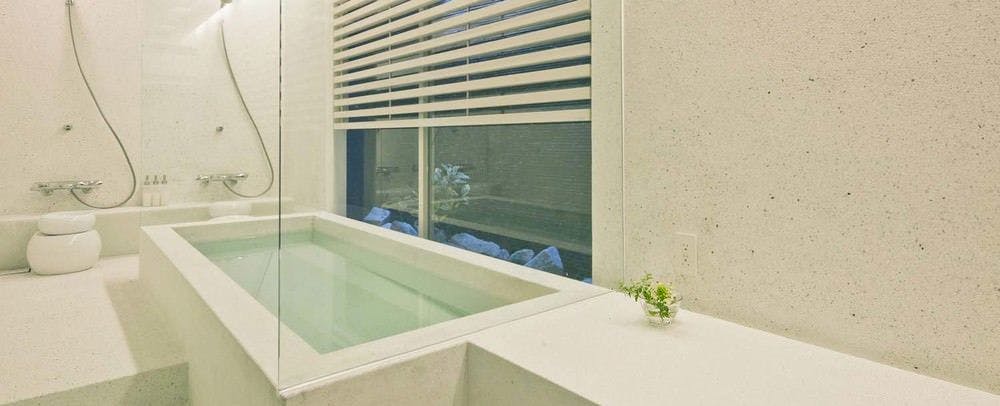 Bath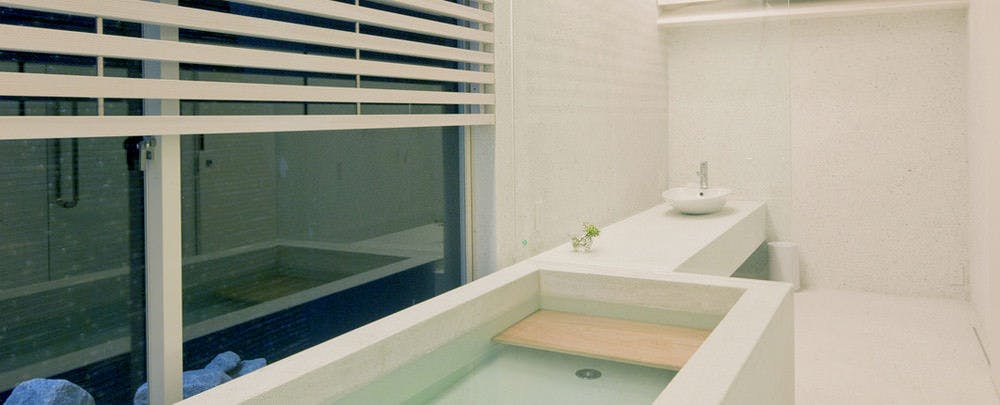 Bath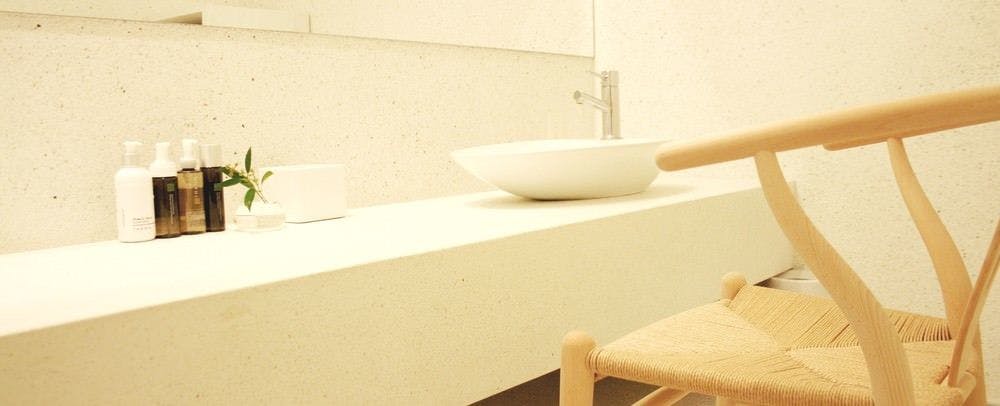 Bath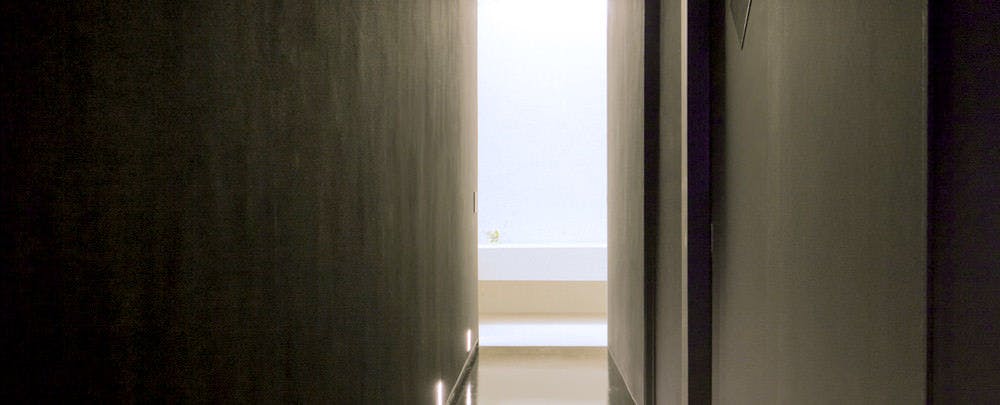 Bath
Two Private Bathes of 'Shohonro' and 'Myohonro' Each private bath is uniquely designed. "Shohonro" of black was designed with the image of ink painting "Suibokuga" while "Myohonro" is decolated with the color of pure white.
Facilities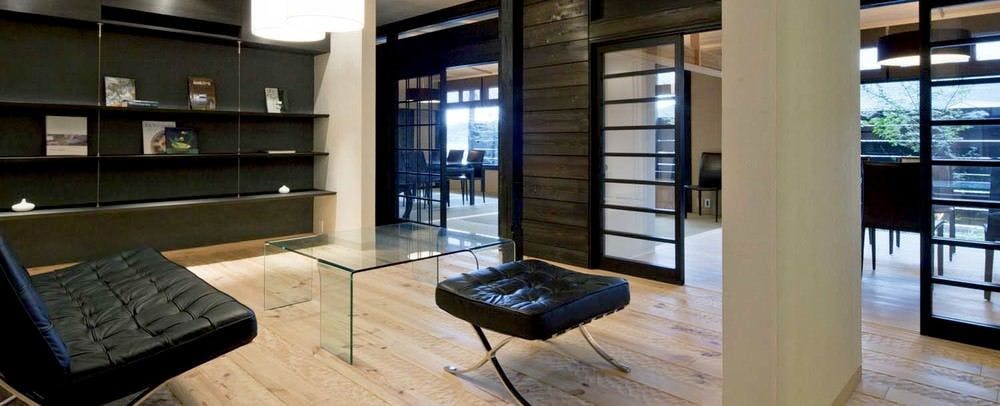 Library
Entrance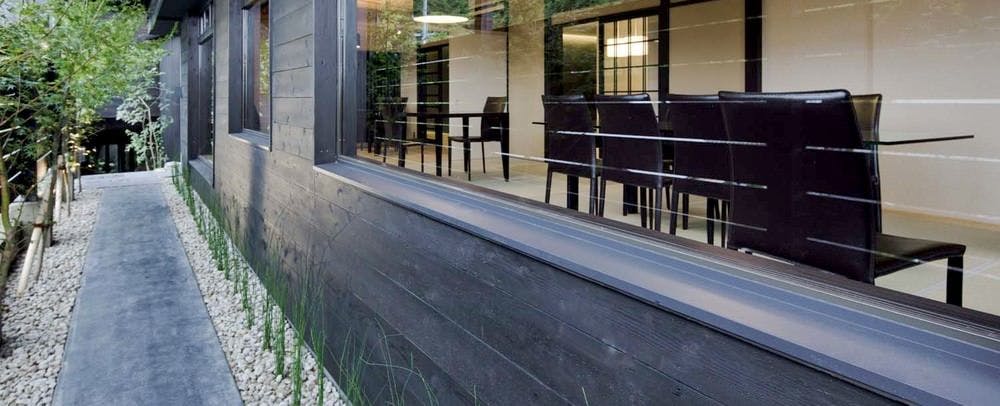 Garden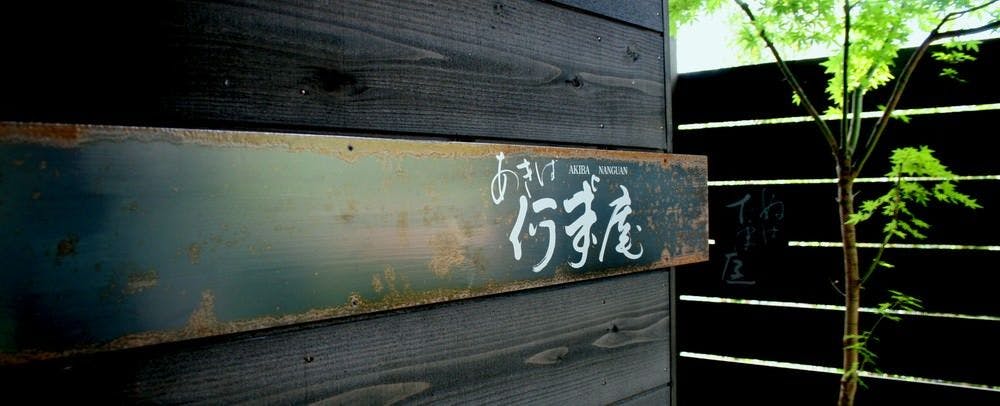 Entrance
Nubatama' Garden and Library Guest can enjoy a garden with Nubatama (Blackberry lily's nuts) . There is also a library with the audio equipment of "Bose" where guests can enjoy reading and listening.
Access
5345-1, Susami, Susamicho, Nishimuro-gun,Wakayama,649-2621,JAPAN

BY CAR
3 hours from Osaka, drive to south of Nanki-Tanabe IC~R42 on Hanwa Expressway, turn right at Susami Station and drive along the rail line, go straight after across the track and turn left at the end, you will see the signboard in black. Parking right by the entrance door is available for disabled guests.

BY TRAIN
From Shin-Osaka Station to Susami Station: 160 min by Express Kuroshio. From Tennoji Station to Susami Station: 140 min. From Susami Station: 5 min walk.

BY AIRPLANE
From Haneda Airport to Nanki-Shirahama Airport: 60 min. Get off at JR Susami Station. You may rent a car at Nanki-Shirahama Airport.
Reviews
11 Reviews
The main attractions of this inn are its building and its gourmet food. The rooms are exceptionally well decorated, like a stylish and calm private house, with a comfortable lighting that's not too dark, suited to the Japanese taste. The furniture and bedclothes are quite good too. The bath room, although small, is surprisingly entertaining. It's enjoyable to watch the gourmet chef (who is the second landlady) show her talent so confidently with the local sea products and vegetables. The bowls and glasses are also of excellent taste. Naturally, I chose this inn because it looked great, but also because I saw some frank comments that had been posted a long time ago, never being deleted. Because I have had really terrible experiences with places with only rave reviews, more than 3 times. Each person is different from one another, so it's more natural that there are many different opinions too. It's up to the client's power of observation to interpret it. And also, if you get to know the negative aspects beforehand, you'll get less mad than if you go with super high expectations :P Is it only me who thinks that harsh reviews should get prompt responses? Because after all, it's like a rooster's song! This is an earnest inn, which I don't think is bad, but maybe the cost-performance is questionable, considering it's an only two-room inn...
+ More
Aug 2015
I used their service on my first trip to Wakayama after a year. I booked the hotel because they only had two rooms which attracted me. The hotel was good as I had expected. I have absolutely no complains about the reception and meals prepared by the proprietress The rooms were thoroughly cleaned too, and I am satisfied with it. I wish to reserve a different room during my next visit.
+ More
Aug 2015
The other day, thank you so much for taking care of me. I cordially appreciate you gave me happy and gentle time. I could see the simple and fashionable places everywhere. Besides, the green trees wet from the rain snuggle to the inn beautifully, I could feel the brilliance during the two days. "Nangu" is, what it is, I feel that I came to realize again the name of "Nangu-an". "The thoughtful casual hospitality" of the beautiful owner with "glamour", "intellectual way of talking", and "the quite and gentle hospitality" of the woman taking care of me, I was really glad to have tastiness with my eyes, containers and ingredients. The whole things are "Akiba Nangu-an". There, there was "heart" beyond the name of the inn. Once again, I would like to extend my sincere gratitude. I would like to go see sometime again. It is still hot every day. Please take care of yourself adequately....
+ More
Aug 2015
It was such a good coincidence that I happened to reserve this inn since I usually stay at the certain Ryokan in Shirahama every year in this season and they had no openings this year since I missed the right timing to make a reservation. Even though I would not visit every year, I would definitely add this inn to my favorites from this time on. We were lucky to head there by our own car, but feel sorry for those who were planning trips to go to Shirahama side by train whose service was suspended due to typhoon on the day and had to cancel their trips. Once we were nervous because of the closure of the freeway, but it was released in the morning of the day we were heading there and we could stay there without a trouble. And, as for the room, it was nice, but the bedroom floor, which was made of bamboo, made sound like a nightingale flooring in temples and it woke me up every time. There were termites and ants marching over the ceiling, and it made me wonder if the building is okay. It may be due to how the building was made, but the sound of people walking echos loud in the room. Things in the fridge are free and are not plenty, so it was thankful that I could store things I brought. The bath with Binchotan charcoal was the best. It was disappointing that the bigger bath, whose color is white, seems to be dirtier possibly due to the color of the bath. Thanks for the recommendations you made for me who is a fussy eater. They take only 2 pairs of the guests per day, so it was the best to spend a quiet, relaxing, and matured time. They took a good care of me. I would visit again.
+ More
Jul 2015
it was a hearty hotel with great hospitality. As my husband is architect, he was highly interested in the design of the inn. The taste of the mistress and the building was matching. I would like to stay again.
+ More
May 2015
This time is my first time to stay, but I am really satisfied. I was able to enjoyed for 2 days. It was above our expectation and what we imagine before, we were be able to enjoy the time, and we can feel it soothed our five senses. We can feel the friendly caring, attention and consideration from the owner and the staff, it was a great full of heart hospitality, The meals we can't taste anytime, because they use local and seasonal foodstuff, so we can enjoy a wonderful dinner and breakfast, I would like to visit again. Thank you very much.
+ More
Apr 2015
We are attracted to good reviews so that we stayed there, but it resulted to be so disappointed. First, transport access was bad, and the line was always busy even I wanted to ask a telephone assistance. After asking a train station staff, I finally arrived there. The room was on the 2F with no elevator but steep stairs. The room has lots of steps, and the floor of toilet, washroom, and bathroom was cold. It was tough for the elderly. I know it is fashionable, but do you really consider the people who use it?? Meals were also delicious, but I'm afraid it was not at the level of ¥40,000 per person. Breakfast was available from only 9:00 later. (The elderly wake up early and...) It was not a hot spring, but the bath was also only available from 8:00 in the morning until 10:00 at night. Nonetheless, there was no modular bath in the room. There were no amenities of cosmetics in the room (only in the bath), no shaver in the bath (only in the room) and the bath was on the first floor but the room was on the second floor so I wander back and forth again and again. ;( I felt so sorry since I knew how the beautiful Madame tried so hard to serve customers. I hope they improve these points.
+ More
Mar 2015
It was a fantastic hotel with hospitality, even better than I had imagined. It matched the sensibility of my husband and I, and we were filled with happiness. Firstly the food was all fresh yet simple, tasted deep and impressive. The plates were made by the artist and special, which made us feel respected and happy. Regarding the architecture, the material and the design in details held a spirit of hospitality. The bath was a nice surprise; I felt consideration for the guest's feelings at night and in the morning. I definitely felt the heart of hospitality of the owner and the staffs. I would like to say thanks here, because people like us, the married couple with strong preferences, could enjoy a trip for adults that made our sensibility joyous. Thank you.
+ More
Mar 2015
Found it. As finding a heartwarming nice movie just by turning on a channel with no expectation at midnight by chance. Especially, the food was as good as Ise-Shima Kanko XXX, which makes the highest rank among where I ever stayed. After staying at one of these inn, it makes you see how flimsy those illegally expensive fake Japanese-style modern inn around Hokone are. It was such wonderful, I forgot all about the panda I saw in the daytime. But...why is it that these conscientious inn always far from the city center. It was a lovely inn I would like to tell my friends as secret and yet want to keep it just by myself. All the thanks goes to the landlady.
+ More
Mar 2015
I stayed here at the end of February. The building, the room, the bath and the facilities, everything was wonderful. I was surprised to find such a fabulous place in the area like this. More than anything, the food was great. Since it was winter, I had the food with Japanese spiny lobster as the main of the course. Raw lobster was delicious needless to say, and the grilled on and that in takikomi gohan (rice seasoned with soy sauce and boiled with meat or seafood, and other savory vegetables) were all truly delicious...when I asked the madame, she told me that the lobsters were not from the fish tank but fished and directly delivered from the beach...no wonder it was so tasty. Of course the food other than lobsters was all delicious too, and the plates used and the arrangement were fantastic as well. My friend and I ate all of it. Breakfast was genuinely Japanese with rice made in the earthenware pot, local fish, vegetables and miso soup with Japanese spiny lobsters etc etc...there was plenty of food and I felt like I almost did not need lunch. Of course breakfast was very delicious too. I only stayed for 1 night but both the madame and the employees treated me politely and I managed to spend time there pleasantly. I would like to come back.
+ More
Mar 2015
I relaxed very much. It was really good the owner selected special things like guestroom, furniture, a dish and so on. Thank you very much.
+ More
Oct 2014
Information
Check-in Time

From 3:00pm to 7:30pm

Check-out Time

Until 11:00am

Tax / Service Charge

Credit cards accepted at this property

Credit card is NOT accepted at this ryokan. Please pay by cash.
Children

Children under age 10 are NOT allowed

Pets

Pets are NOT allowed

Parking

Free of charge for guests; Outdoor parking; Capacity 10 vehicles; No Valet Parking Service;

Other policies & conditions

Please contact the hotel in case guests arrive later than 6:00pm; We cannot accept credit cards on the spot.Payment is accepted by cash only.