Japanese-Style Suite 61 - 62㎡

Half board included

Japanese futon bedding

Non-smoking

Room with open-air bath

See Details
From $661.71
for 2 guests /night
Japanese-Western Style 61 - 62㎡

Half board included

2 Small Double bed(s)

Non-smoking

Room with open-air bath

See Details
From $661.71
for 2 guests /night
Royal Suite 81 - 82㎡

Half board included

2 Small Double bed(s)

Non-smoking

Room with open-air bath

See Details
From $821.24
for 2 guests /night
- VAT is included, but bathing tax (around JPY 150 per adult) may NOT be included.
- Price in USD is based on the exchange rate as of today and might be different from that of the booking date.
Foods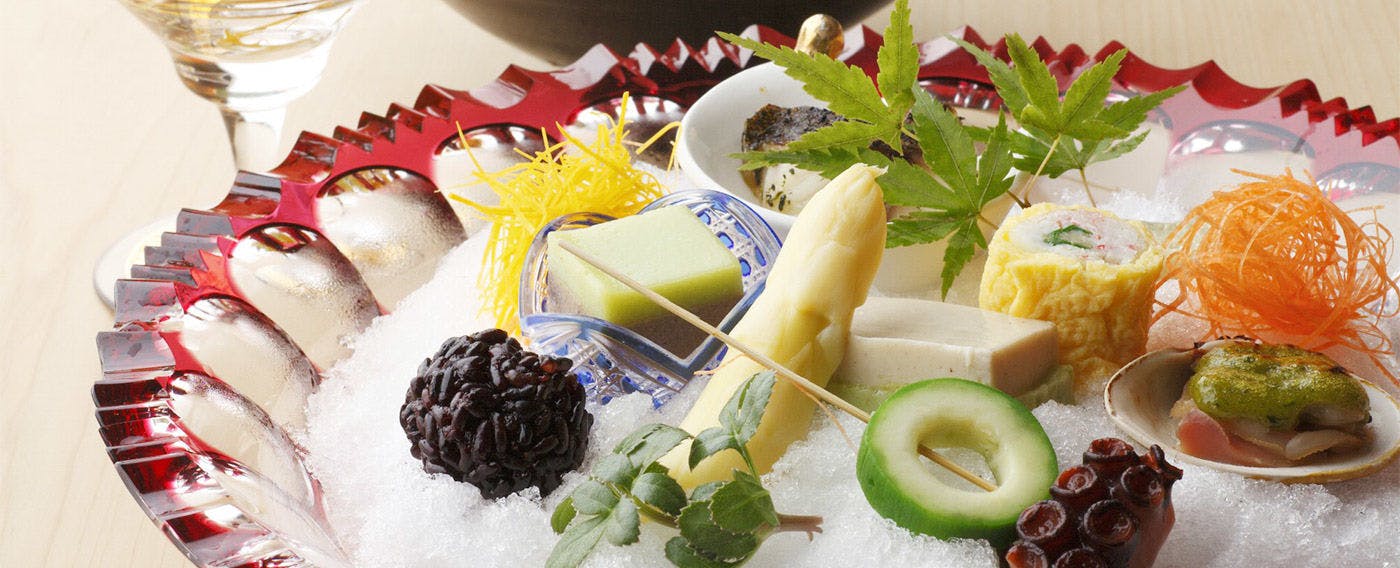 Foods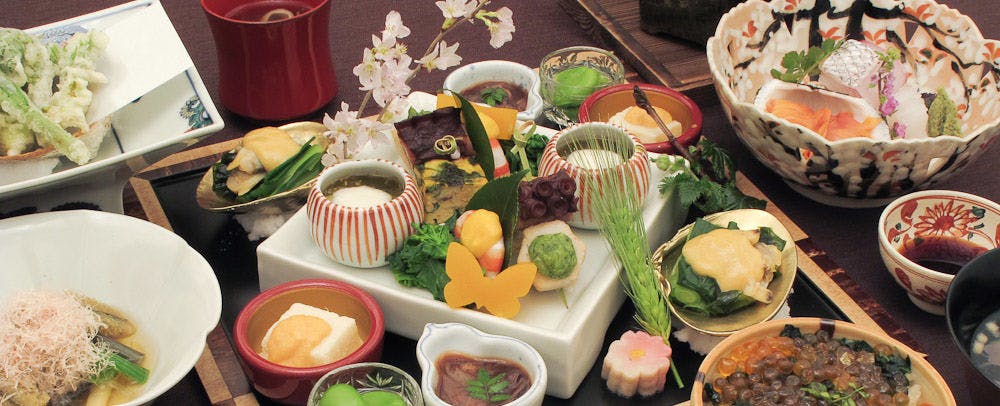 Foods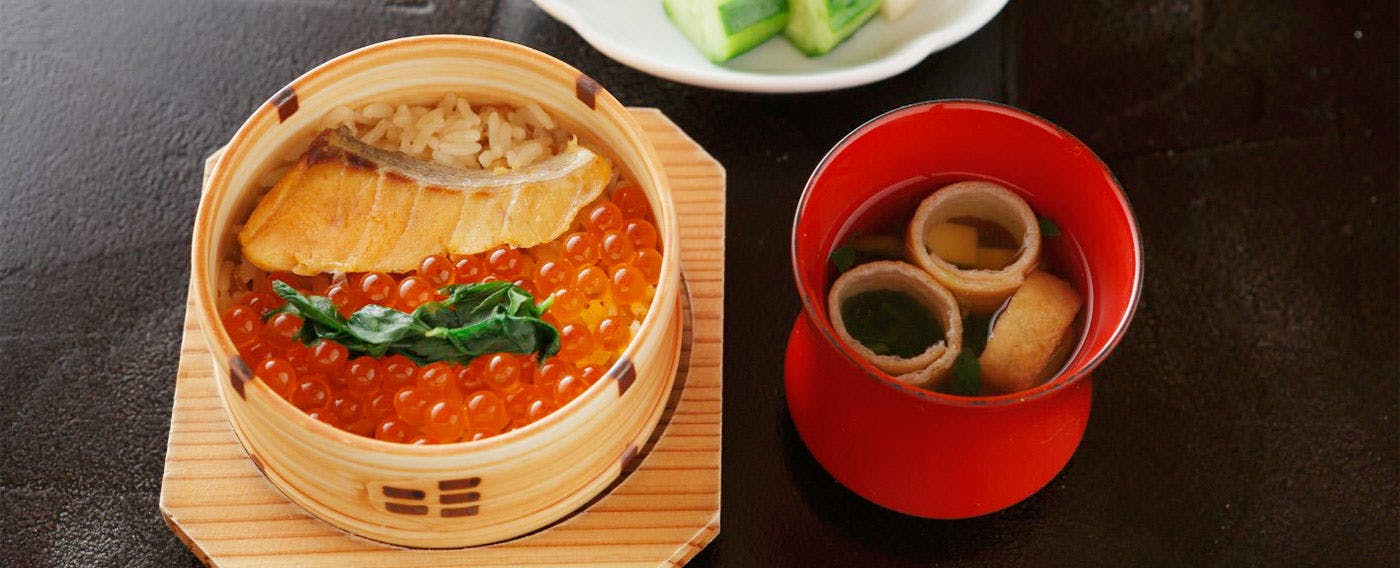 Foods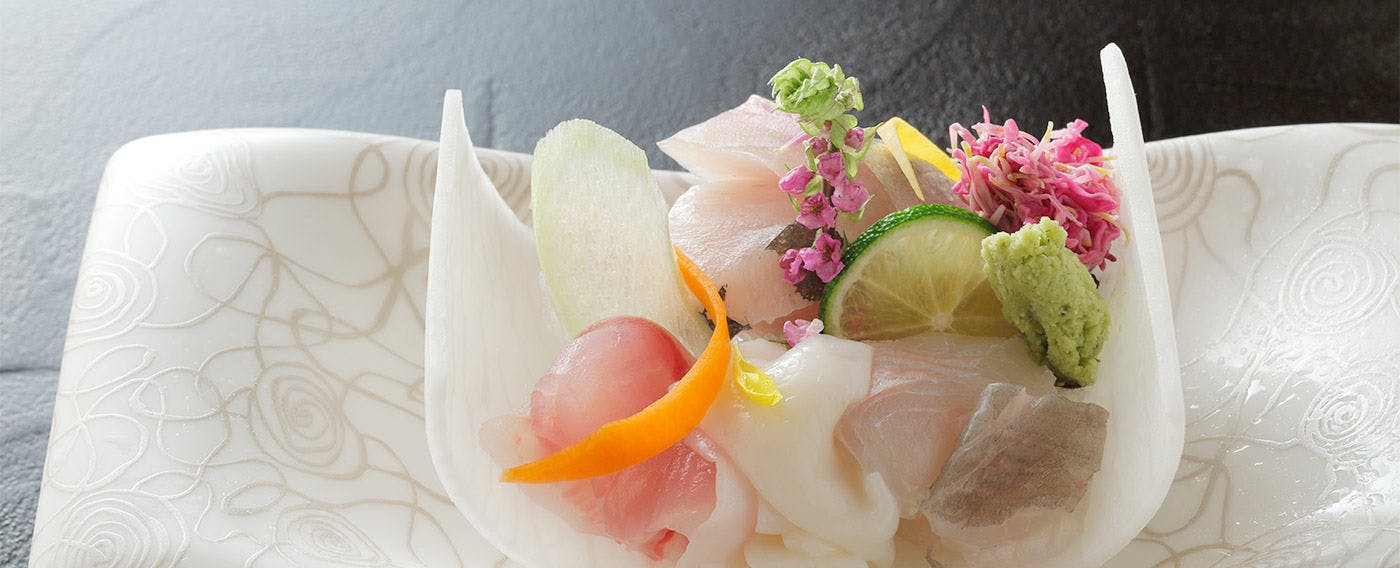 Foods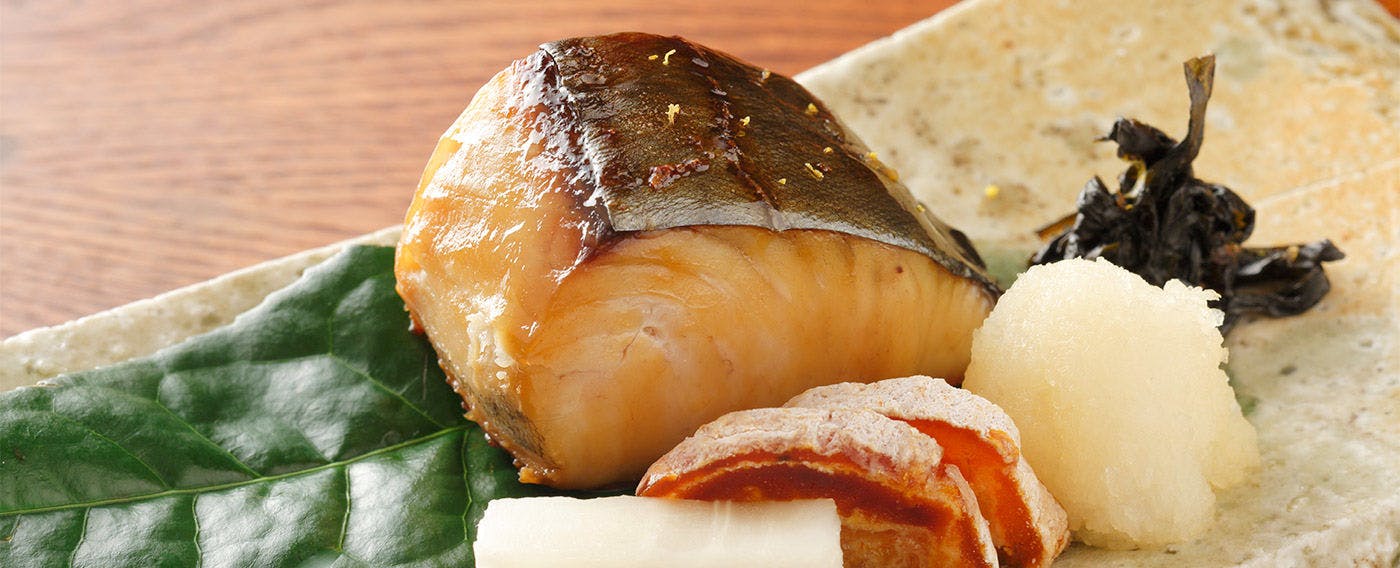 Foods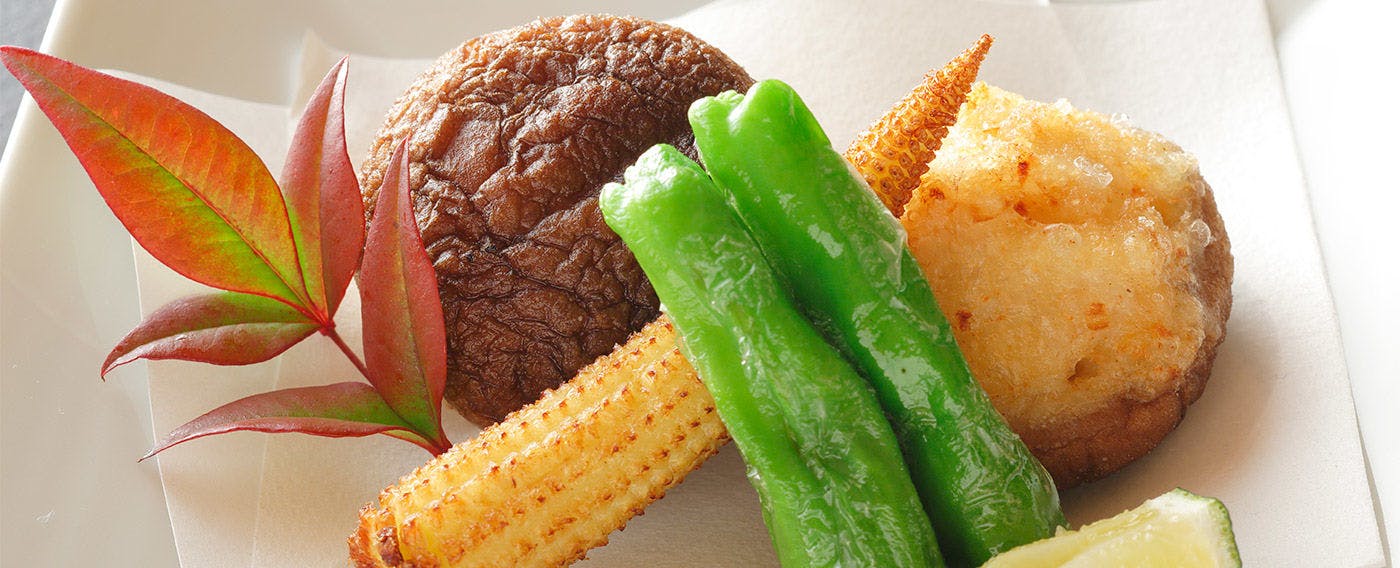 Foods
Dining with the mindful and skillfull dishes Dining at Wabizakura is planned and directed by Chef Hiromitsu Nozaki, who is famous for the Michelin 2-star restaurant "Waketokuyama" in Minami-Azabu, Tokyo. It takes you into the rich blessing of Akita and carefully selected seasonal ingredients, and entertain you by the sophisticated skills and mind.
Baths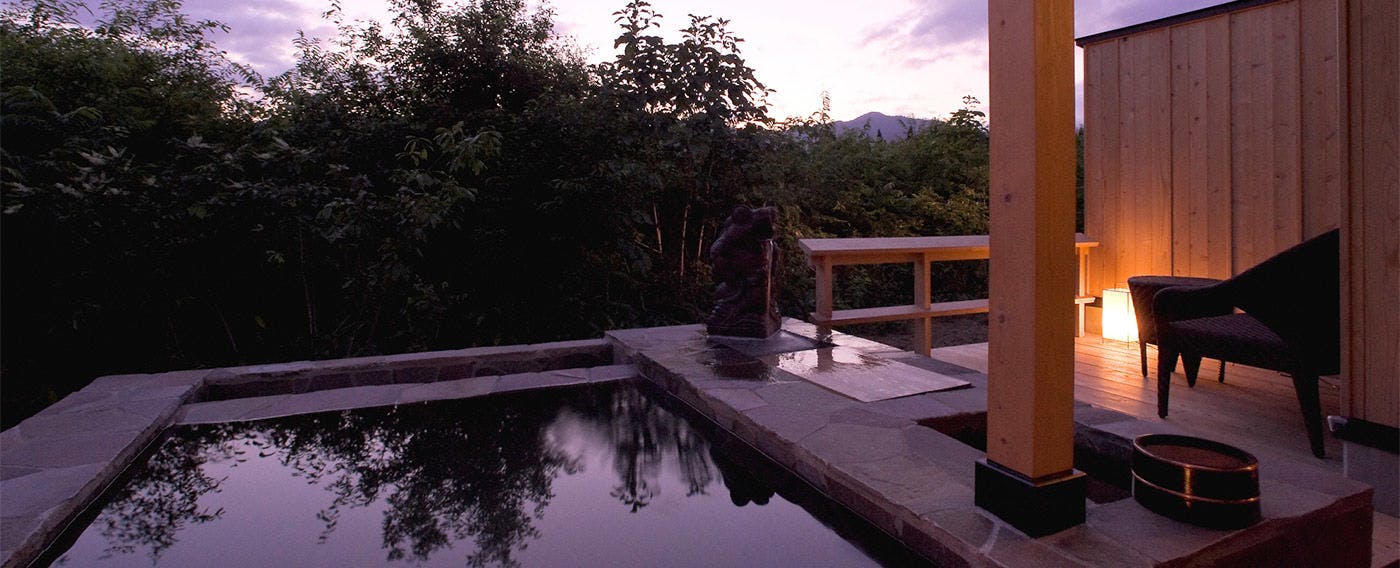 Open-Air Bath for Private Use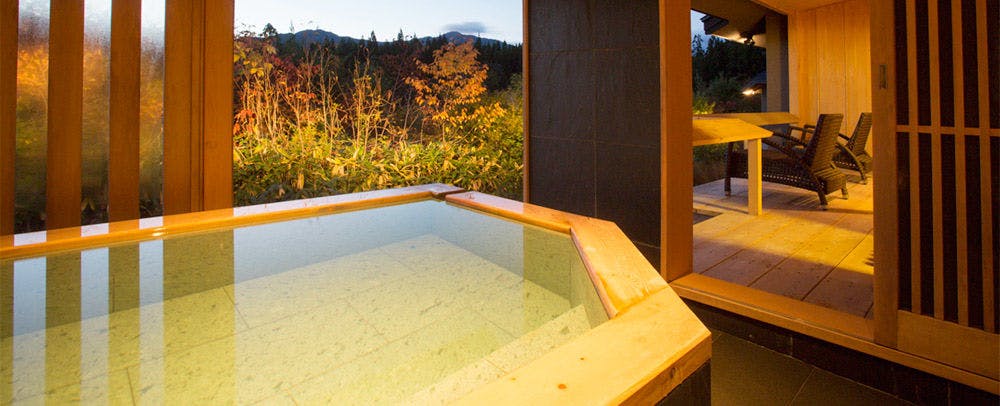 Half Open-Air Bath in Guestroom
The skin-friendly natural hotspring Open-air bath for private use, and half open-air bath in the guestroom are with fresh hot spring seeped in this premiese. High-quality and smooth hot spring is alkakline simple hot spring, which is skin-friendly. 100% natural hot spring running straight from the source.
Facilities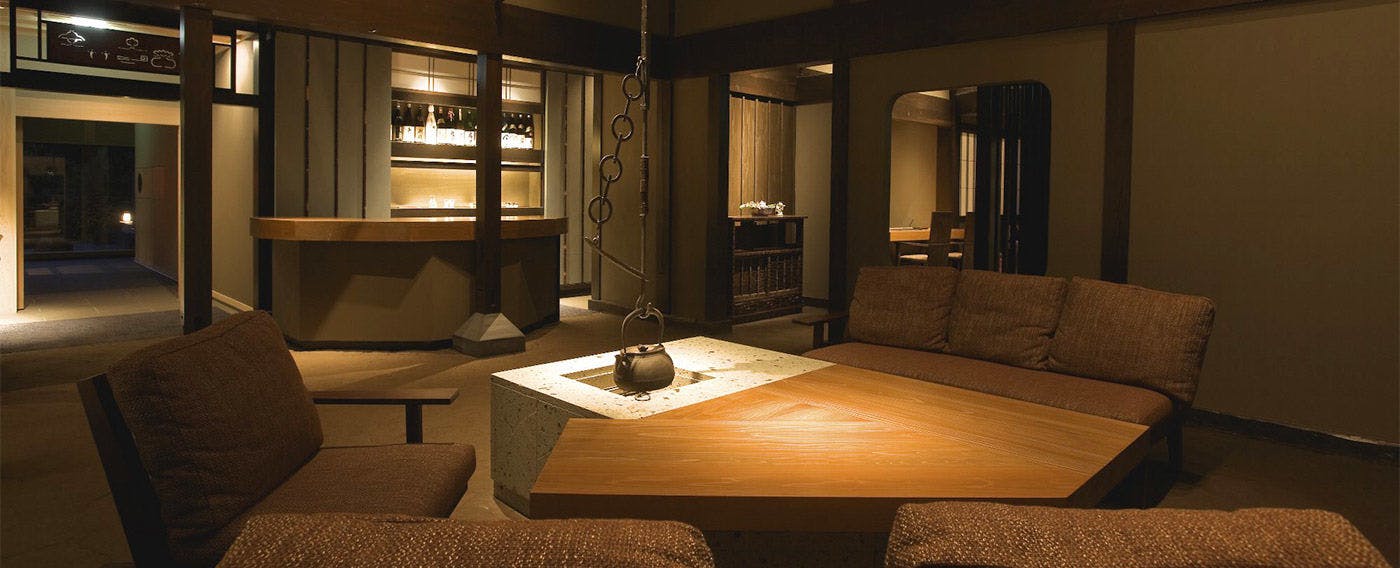 Japanese-Style Irori Lounge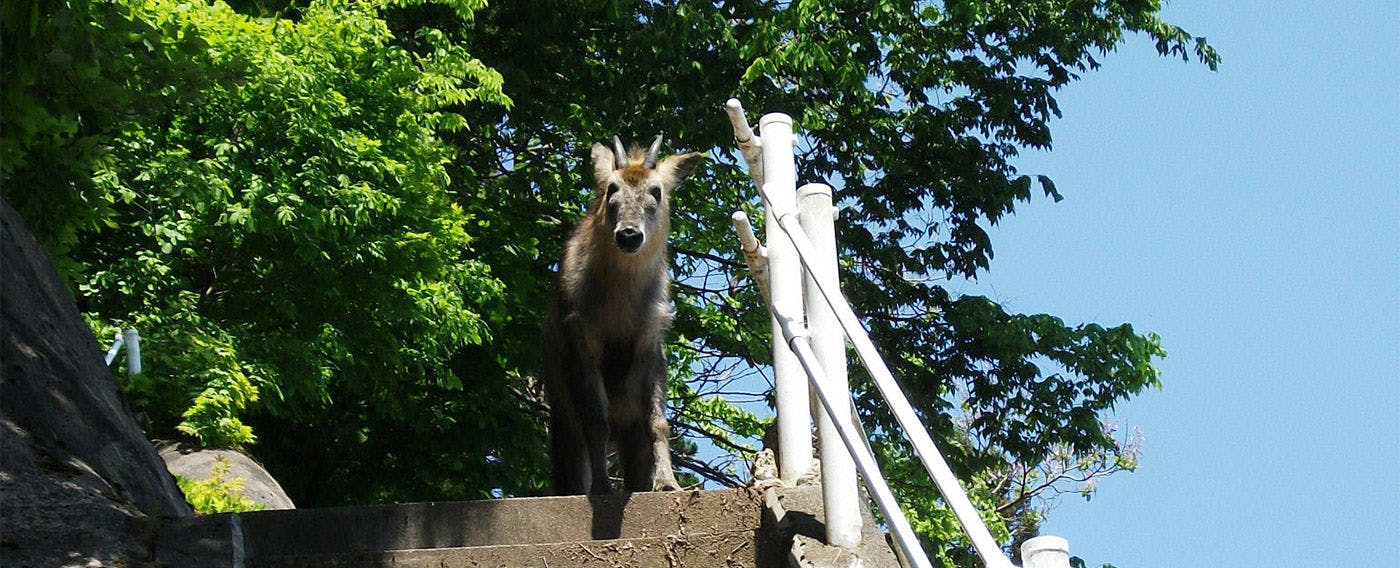 Japanese Serow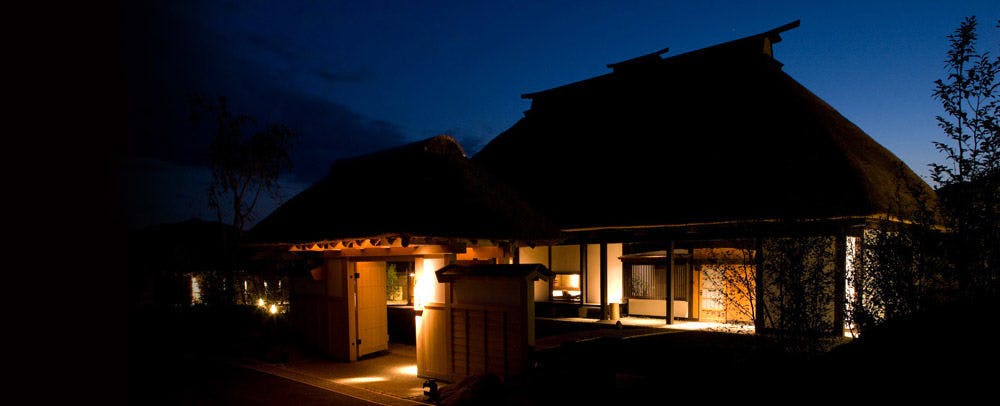 Exterior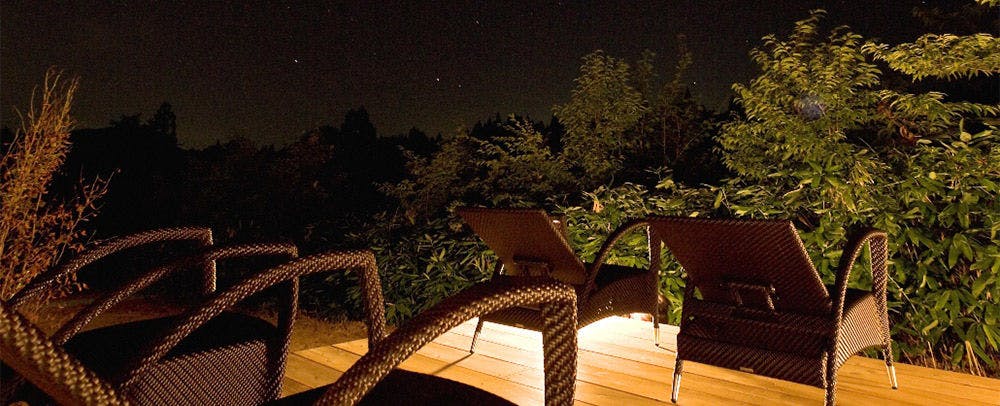 Balcony
Invitation to hometown in beautiful Japan Wabizakura is the ryokan with elegance, and colored with tradition and aesthetic senses of Kakunodate. It always welcomes guests with traditional and beautiful space, as it is the old and traditional house renovated, and has antique furnishings of stylish Kakunodate culture.

Facilities
Bar Lounge/ Dining/Gift Shop/ Massage and Oil treatment/ Chartered Open Air Bath/ Tatami Hall/ Star-gazing Deck/ Free DVDs/ Free guest parking / Wheel chair access
*Massage and Oil treatment requires reservation at least 3 days in advance.

All rooms include
Private, natural hot spring bath/ Tatami/ Living room/ Deck terrace/ Mini bar/ TV/ DVD player/ Free wired Internet or WIFI / Under floor heating/ In-room safe/ Phone/ Coffee & tea making facilities/ Towels/ Bath robes/ Yukata/ Sleep wear/ Complimentary toiletries/ Hair dryer *No smoking inside the rooms (smoking is allowed on the terrace).

Sightseeing
Aoyagi Samurai Manor Museum
www.samuraiworld.com
Experience the unique cultural heritage of Japan in this stately samurai residence. Hotel guests enjoy complimentary entrance.  *Please ask the hotel staff in advance or when checking in to add your name to the museum guest list.
Open from 9:00am to 5:00pm (to 4:00pm in winter)

Satoku Garden
www.satoku-garden.com
Located at the center of the Samurai Street, it is one of the highest quality souvenir shops in Kakunodate; selling traditional cherry tree bark woodwork and local art.
*Remote concierge and baggage room is available at the Satoku Garden Shop.

Bukeyashiki Samurai Street (10min by car)
Tazawako Lake (20min by car)
Dakigaeri Ravine (20min by car)
Access
2-8 Sasayama, Nishikichokadoya, Semboku-city,Akita,014-0515,JAPAN
BY TRAIN
From Tokyo Station: 3hr 10min by Shinkansen to Kakunodate Station, 15min by shuttle service from Kakunodate Station (prior reservation required).
BY AIR
From Haneda Airport: 1hr flight to Akita Airport, and 50min by car.
Reviews
11 Reviews
When I planned my trip to Tohoku area, I made my entire plan including staying in wabizakura-Inn. The Inn exceeds my expectation. The room, food, and the bath are all comfortable and good. In addition, I am sure that I will enjoy my next visit, as it would be wonderful to see all those snow next winter.
+ More
Sep 2015
It was located in a very quiet rural area. You cannot expect any panoramic scenery, but you can stay without caring about other people. The facility was new, well cleaned and equipped, and I had a wonderful stay. I can see from the meals they serve that they take much care in serving food in the best way for each ingredient. The portions were a little large for us though... Regarding the customer service, I find their service in general to be very polite and attentive. If I have to say, while they were quick to deal with any of our request, sometimes the request varies a little among different people, and feels a little mismatched, and while this might be a preference of the guest, since they only had 10 rooms, I think they shouldn't be using a unidirectional way to provide their service, but instead, implement a more personal service for the guest through conversing with them which I believe will help to make this an even more wonderful ryokan.
+ More
Aug 2015
A little inn with the eight rooms totally standing in the mountain. The Room Yakumo I stayed. Change into the half-open-air bath by opening the window of the bath in my room. On the spa using a flow of water running, it makes me comfortable like bathing long. I can go back and forth between bath and terrace, viewing a lot of green scenery and the vast sky unfolded before me, I spent comfortably. Besides, I could use the private open-air bath for 30 minutes. Without fussy about local food production and consumption, the good ingredients seemed to be gathered from the whole country, the meals were very delicious.
+ More
Aug 2015
I'm deliberately going to write only the things I was disappointed with. The guest room was relaxing, but if there was a screen door, I could leave the terrace and room open, and that would be refreshing, but sadly there wasn't. Although the food was refined and tasty, maybe there could be some dishes that better used the local colors. The bath in the room was quite large, and I had a relaxing moment there. Because of the distance, I can't say I'll definitely stay again, but if I ever go to the north-eastern region again, I'd like to stay here one more time.
+ More
Sep 2015
This type of hotel is increasing recently. It plays a part in contributing to employ local young people. But the concept is very ordinary. The administration of the hot spring is wonderful.
+ More
Aug 2015
I have had a very relaxing stay. The breakfast was really delicious. But there is nothing in the lobby... From 8 to 10 o'clock I wonder what an assistance it was. I hope they can enrich the goods shop.
+ More
Aug 2015
I went to Kakunodate by a rental car that travels to north of the prefecture, but the traffic was bad and I ended up reaching much later than planned. When I informed them of my situation, they came to pick us up directly at the office where I returned the rental car. My 80 year-old mother was my travel companion. They also put out a stool when boarding the pick up van so she was able to get in easily. After I talked with a person in charge of a transportation service, a person in charge of serving food and others, I found they knew well about their community and the surrounding of the inn, and I was impressed by them, who were making efforts to improve their "own" hospitality. It goes without saying that a relocated and reconstructed old folk house being used as a foyer and a bath in the room were good, but I was attuned to the overall tastes of the inn. There are many inns, which add a name of a flower to an inn's name or use a flower as a motif in the interior, but I don't like seeing floral patterns everywhere including a colorful floral printed yukata. The Wabizakura's interior in the motif of the Aoyagi family's Ken Katabami crest and cherry blossoms that were minimally used, and above all, a light black yukata were superb. I felt something like you got me. I asked their advice the night before for my wish to leave my luggage in front of the station and then do sightseeing old samurai residences before going home. I was a bit worried that my wish would continue to be taken care by another employee working on a different shift, but that just proved unfounded. The staffs were all very pleasant. I was absolutely amazed at an embossing sink in the washroom and shied away from using it, but that was not a reason to reduce a star, so I gave it a perfect ten. Akita is a little far, but I would like to visit again to enjoy the night sky next time when the air gets clear, after checking NASA's International Space Station overflight schedule.
+ More
Aug 2015
It was really a relaxing 2days 1night stay. All the staffs were polite with warm hospitality. The room was great, and the foods were great as well. Though we couple had different arrival time, they have come to pick us up at the station twice, and have been waiting at the right time to carry the bags, which were all heartfelt. Thank you very much. I would definitely like to visit the facility again.
+ More
Jul 2015
I was able to spend a restful time, being comfortable in a very quiet, clean room and feeling the staff's kindness and solicitude here and there. I took a bath enjoying a sense of openness in pleasant weather in the reserved open-air bath. Although we were told that we would not be able to change the temperature of bathwater, it was suitable for us, and the meals were all delicious as reputed. It became my good summer memory. Thank you very much.
+ More
Aug 2015
It was worth traveling all the way from Kansai, transferring to a bullet train and taking 6 hours. Everything, such as the appearance of the inn, the meal, the hot spring bath, and the service, was first class and was completely perfect. There was only nature around it, and it made the space so luxurious and so comforting. I would definitely like to stay in this hotel again. I would recommend the plan with excellent sake. The sake was delicious and went extremely well with the tasty food.
+ More
Jul 2015
I visited Wabizakura, which I couldn't reserve last time when I went to Akita. The hospitality was more than expected, and the room and the room bath had nice tastes, I was able to relax. From the quietness, I couldn't feel it being fully reserved, and I fully enjoyed the birds and the nature. The meals which I tend to be picky about was more than I expected and was enjoyable. I enjoyed alcohol. I am sorry that I came to the bath at the wrong time because of drinking too much. Sorry. The four family members didn't see for a while had a great time. Thank you very much.
+ More
Jul 2015
Information
Check-in Time

From 3:00pm to 7:00pm

Check-out Time

Until 11:00am

Tax / Service Charge

Bathing Tax JPY 150 per adult is NOT included in the rates.

Credit cards accepted at this property

VISA / MASTER / JCB / AMEX / DINERS / UNION PAY / DEBIT CARD
Children

All children are welcome only in Japanese-Western-Style Room with dining.

Pets

Pets are NOT allowed.

Parking

Free of charge for guests; Capacity 15 vehicles; No Valet Parking Service;

Other policies & conditions

Bathing Tax JPY 150 per adult is NOT included in the rates.