[Non-Smoking] Japanese-Western-Style Courtyard View 49.60㎡

Half board included

2 Small Double bed(s)

Non-smoking

See Details
From $682.14
for 2 guests /night
[Non-Smoking] Japanese-Western-Style Mountain View 49.39 - 50.47㎡

Half board included

2 Small Double bed(s)

Non-smoking

See Details
From $682.14
for 2 guests /night
[Non-Smoking] Japanese-Western-Style Sea View 52.78 - 62.89㎡

Half board included

2 Small Double bed(s)

Non-smoking

See Details
From $782.46
for 2 guests /night
- VAT is included, but bathing tax (around JPY 150 per adult) may NOT be included.
- Price in USD is based on the exchange rate as of today and might be different from that of the booking date.
Foods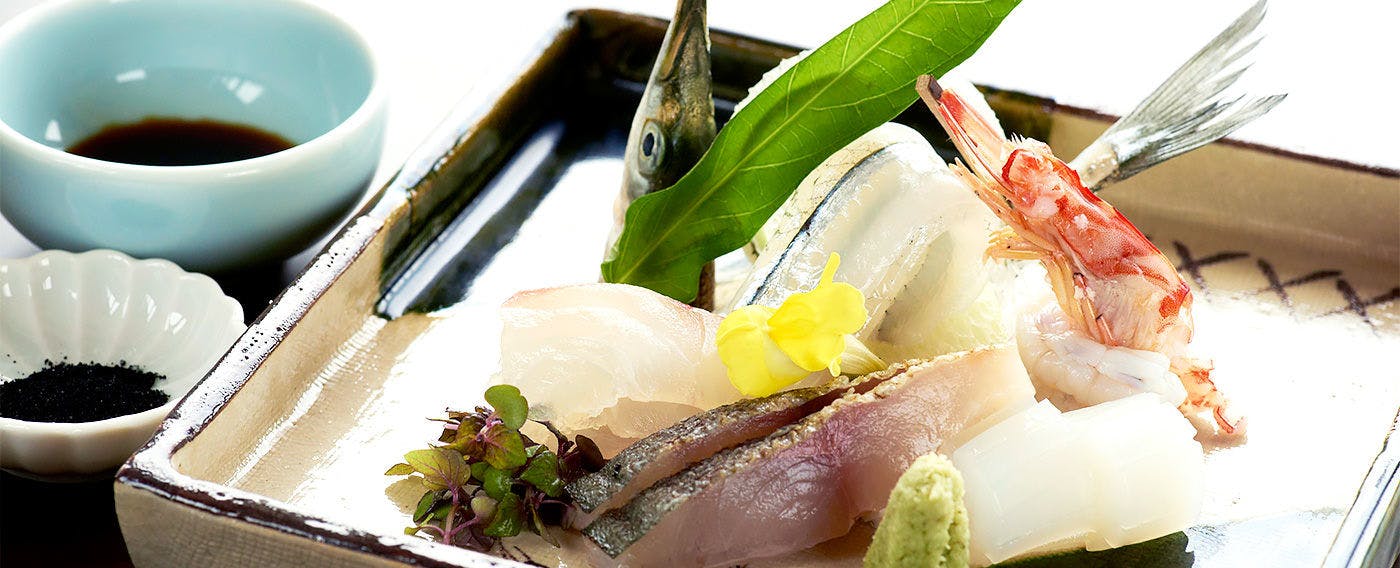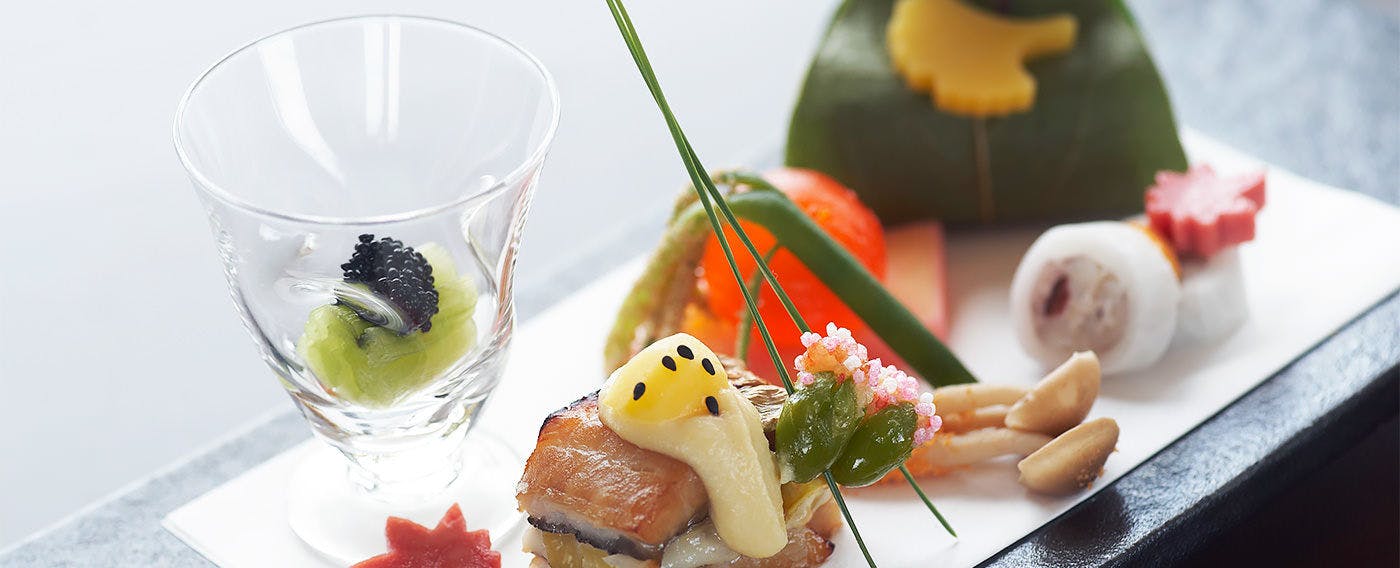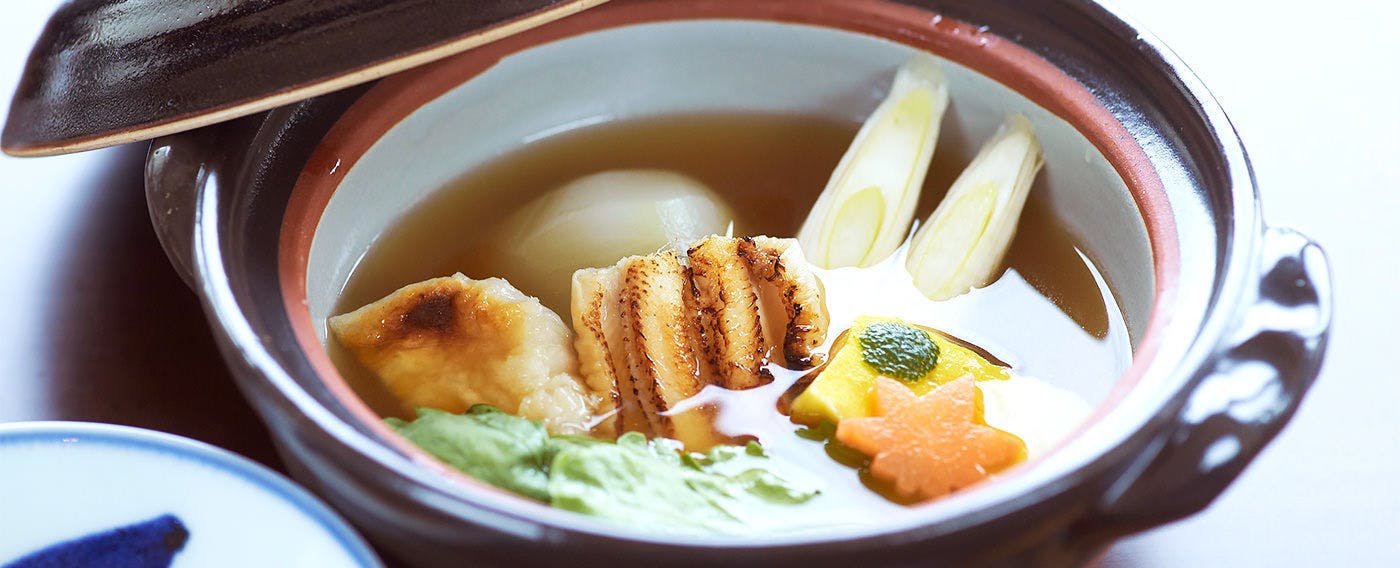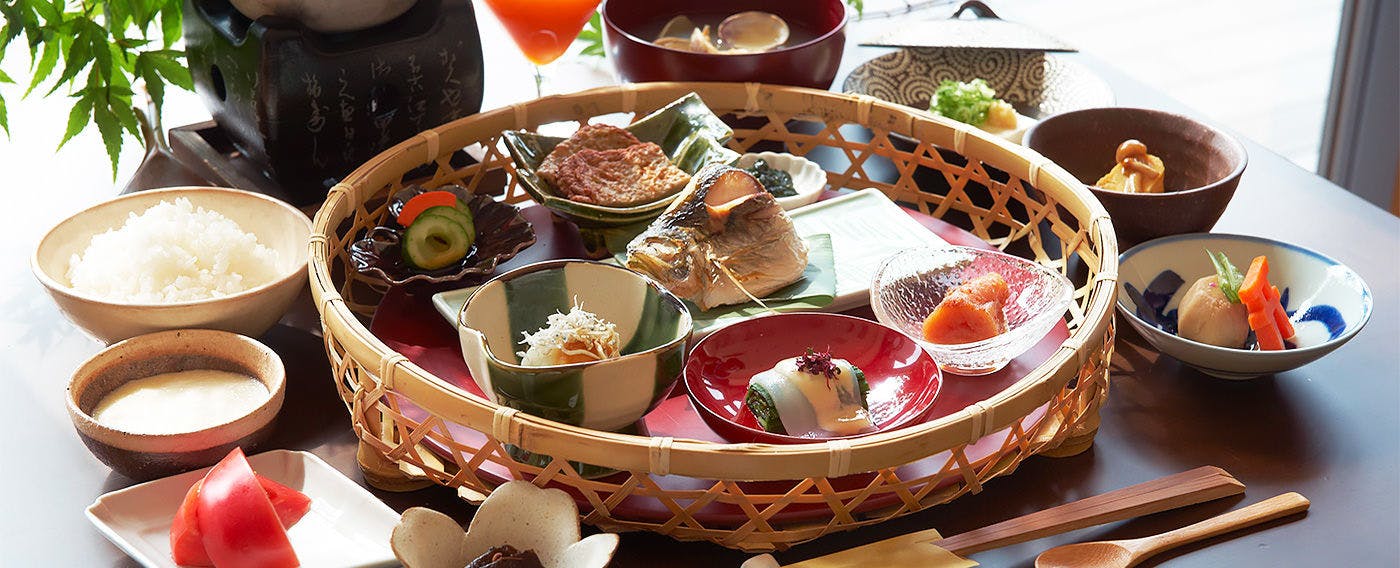 Taste and bite into the spirit of nature itself and invigorate your life. To eat is to take from the spirit of nature and to imbue it into your own spirit.
Life is to be nourished by life, the Kurayado will always remember.
The meals to be calmly enjoyed at the resort are sourced from the seasonal vegetables in China's mountains and fresh sea life swirling in Setouchi's waters. The best eclectic chefs carefully pick the seasonings and salts to achieve a perfect balance, one could say they put their heart and soul into what they make.
Refined taste is a beautiful virtue. Using only the proper amounts of all ingredients, achieving rationality and moderation is what makes the cuisine of Kurayado so intricate. It is food fitting to be regarded a prayer of this modern era, dedicated to the Island of God.
Baths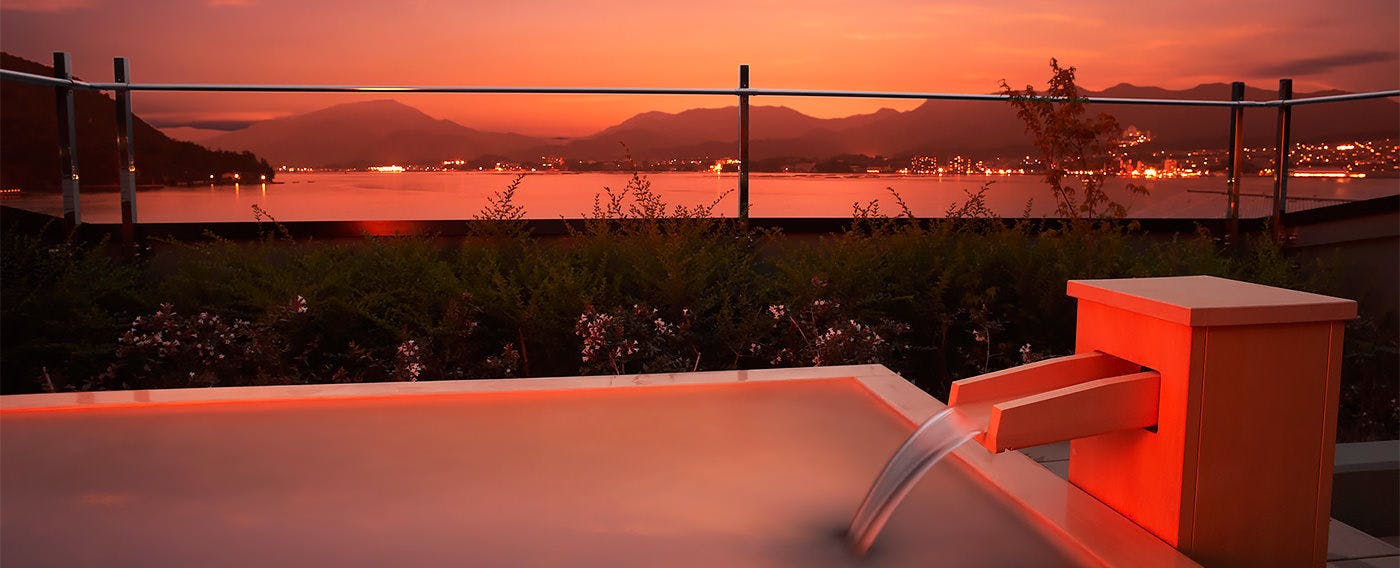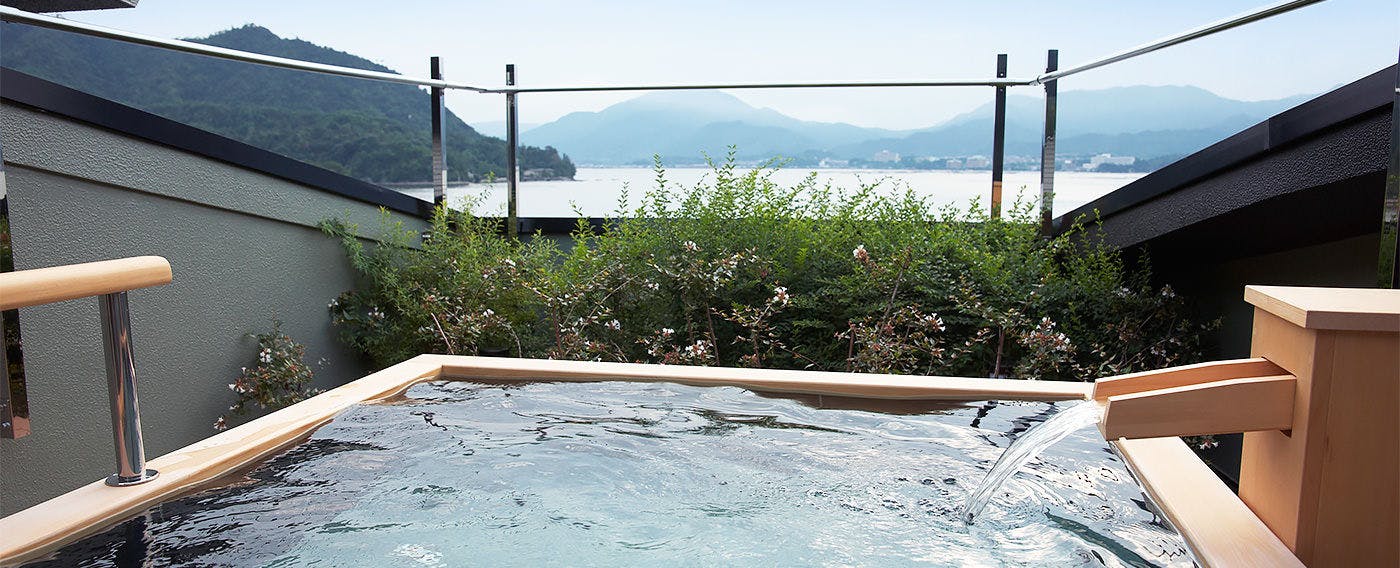 Immerse yourself into the bath and close your eyes, become one with the sea and the sky. Sooth your senses, swaying in hot water healing your mind and body. Kurayado has a bath looking out to the sea and embracing the sky from the top floor.
The "Silk bath", particularly popular amongst women, is enriched with small silky bubbles that wrap your like body like silk. It feels like your whole skin gets revitalized to become fresher and smoother.
Facilities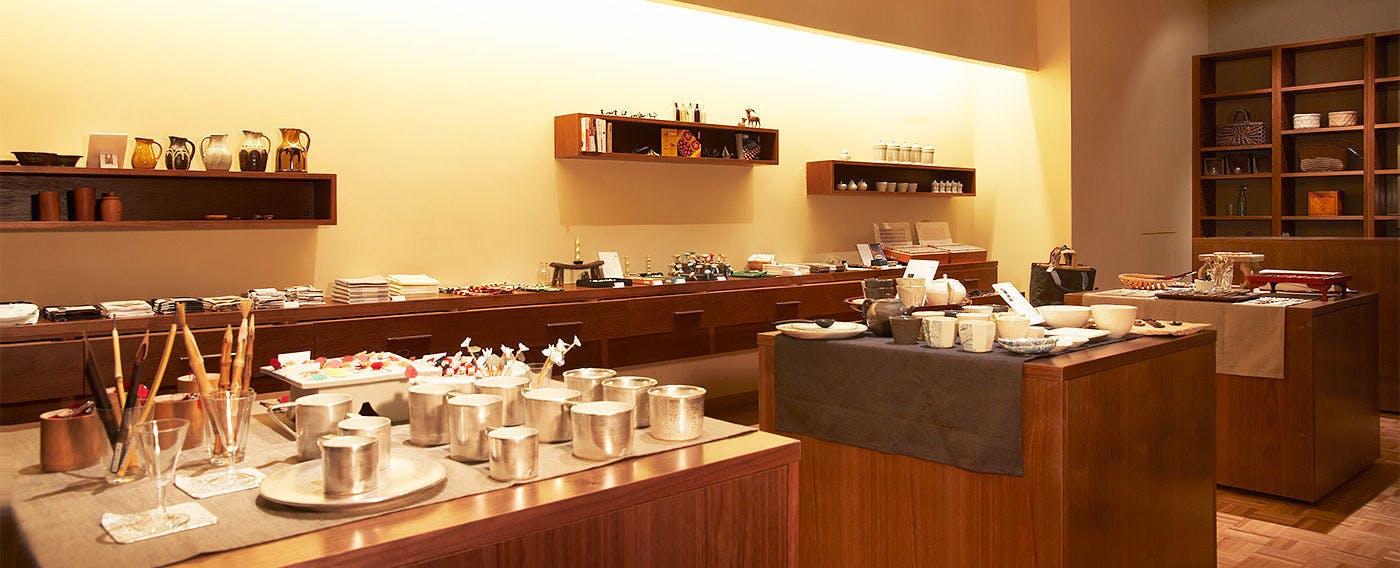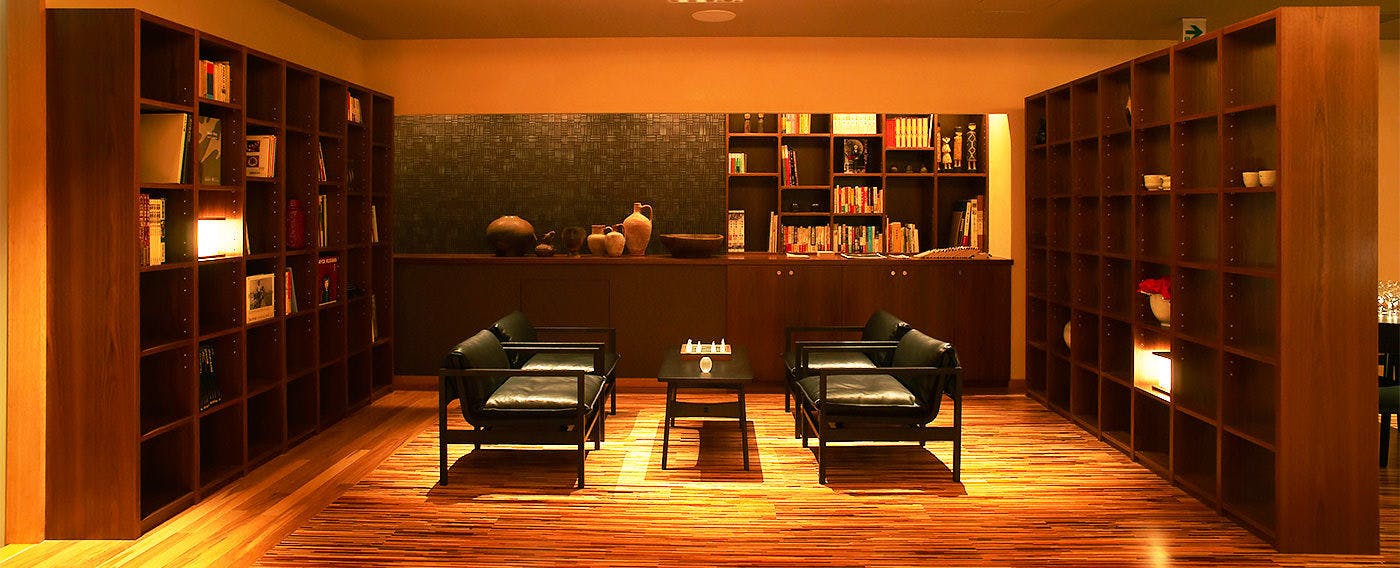 The Heart of Iroha The Island of God is a place where the wind from the mountain meets sea breeze, a place where deer call far off in the hills, behind a red-dyed temple towards where tides spread their wings..
In Miyajima, where a deep and pure peace engulfs travelers is the place from where "Kurayado Iroha" starts. .
With "family history", "bonds people form" and traditional architecture in mind, the resort welcomes travellers with all its heart.
Access
589-4, Miyajima-cho, Hatsukaichi-shi,Hiroshima,739-0559,JAPAN
From Hiroshima Station: 30 minutes to Miyajima-guchi Station by JR (Sanyo-honsen Line).
10 minutes to Miyajima Island by ferry and 5 minutes on foot from the ferry terminal.
From Hiroshima Airport: 45 minutes to Hiroshima Station by Limousine Bus.
30 minutes to Miyajima-guchi Station by JR (Sanyo-honsen Line). 10 minutes to Miyajima Island by ferry and 5 minutes on foot from the ferry terminal.
Reviews
I have a young child, so I changed to a sea side room on where we could eat in the room. As expected, the rooms and meals were great. From the friendly and warm correspondence of the staff, care for the children to the selected John Masters Organic amenities, everything added up to a an amazingly satisfying Miyajima experience. Thank you very much.
+ More
2016/03/02
We used the resort for my mother's birthday celebration trip. At the time of booking I was told that Miyajima's Great Torii would not be visible from our room, thus it was a pleasant surprise to find out that we were allotted a room with a view of the Great Torii. It was nice to enjoy our meals with no rush. As expected, all the cuisines were delicious! The room was very spacious and had a simple yet sophisticated feel. We realized later that all the staff that directly interact with the guests were all ladies, that certainly adds to the calm and friendly atmosphere of the accommodation. It was my first time to stay on the island, and I'm glad that I woke up early the next morning as I got on the ropeway before most of the tourists got there. The place was so comfortable that I wanted to stay one more night. Thank you very much.
+ More
2016/03/02
I stayed with my young child, and I was a little cautious to not get noisy or annoying for the other guests. But the resort staff was very courteous towards my child, I was very much pleased to see that naturally my child also behaved nicely in response. Thank you very much. The bath and the room were simply the best. We enjoyed Miyajima a lot, going on rickshaws, guided by the people there. The dinner was very tasty, but the serving size was a little big for a woman and a child, I feel guilty for not eating the whole meal. Again, if there I get a chance for traveling, I would love to stay there again.
+ More
2015/08/06
I stayed with my mother, who can be picky at times. We were relieved to find out that we were able to inform the staff beforehand about any items or ingredients that we would like to avoid. Everything that they had there was simply delicious, much to our delight. I planned to deposit my luggage and go out for a stroll before checking-in, but they gave us access to our room right away, so we laid back and relaxed for a while. We spent our time luxuriously in our room that had a splendid view. Thank you very much.
+ More
2015/08/20
I stayed for one night in a room with a view of the Great Torii. The window had a lovely view of the sea. Dinner felt like having French cuisine while watching the setting sunset, even though it was a traditional Japanese dish. Everything was very tasty, especially the Nabe hot-pot flavours were the best. Being a small resort, the joint cuisine service felt amazing. You can see also see the Great Torii from the open air bath. Unfortunately, the dressing room is a bit narrow.
+ More
2015/03/30
Information
Check-in Time

From 4:00pm to 7:00pm

Check-out Time

Until 11:00am

Tax / Service Charge

Credit cards accepted at this property

VISA / MASTER / JCB / AMEX / DINERS
Children

Children are welcome.

Pets

Pets are NOT allowed.

Parking

We have no parking lot. Please park your car on the main land before boarding ferry.

Other policies & conditions

Our entire facilities are non-smoking. Check in is available from 4 PM.