Japanese-Style Room

Half board included

Japanese futon bedding

See Details
From $604.25
for 2 guests /night
Japanese-Style Suite Room Selected at Check-In

Half board included

Japanese futon bedding

See Details
From $805.66
for 2 guests /night
- VAT is included, but bathing tax (around JPY 150 per adult) may NOT be included.
- Price in USD is based on the exchange rate as of today and might be different from that of the booking date.
Foods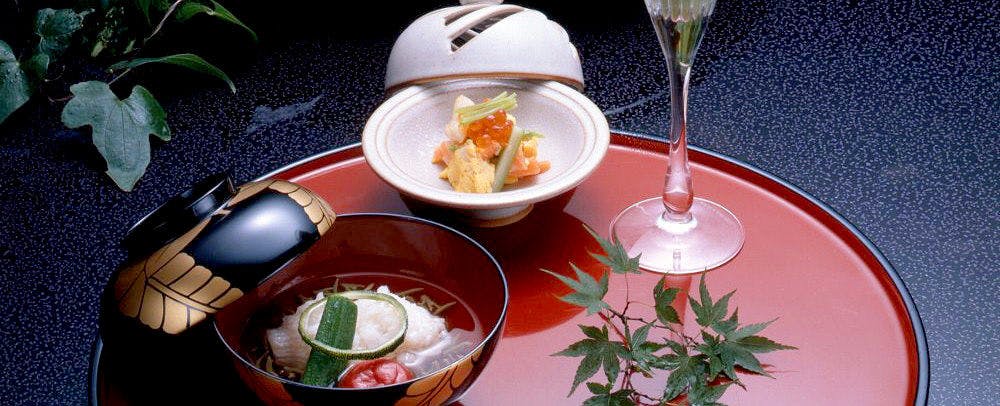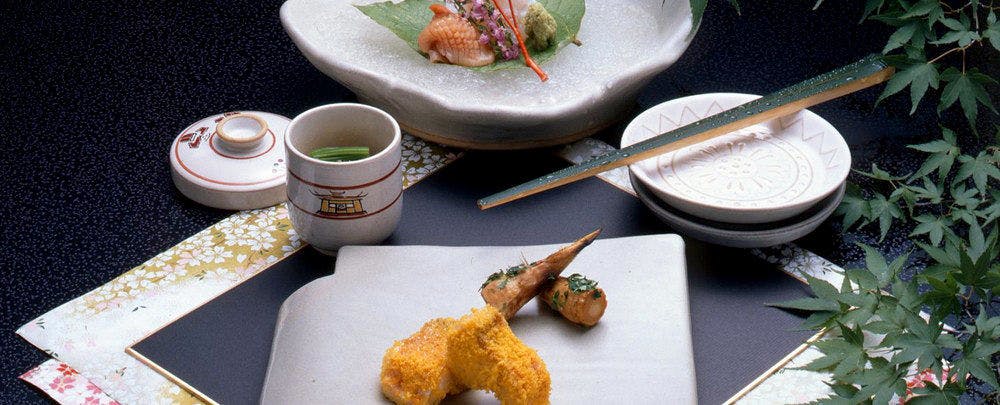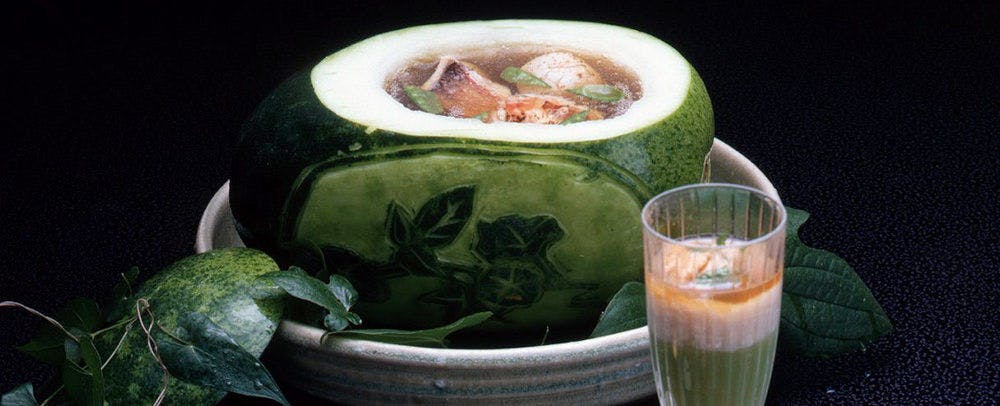 Shikitei, Kaiseki Cuisine of Yamatoji Believing the flavor of Yamato is reflected in the reknowned pottery Akahadayaki, we present the seasonal and local ingredients arranged especially to present you with today's season in Nara.
Baths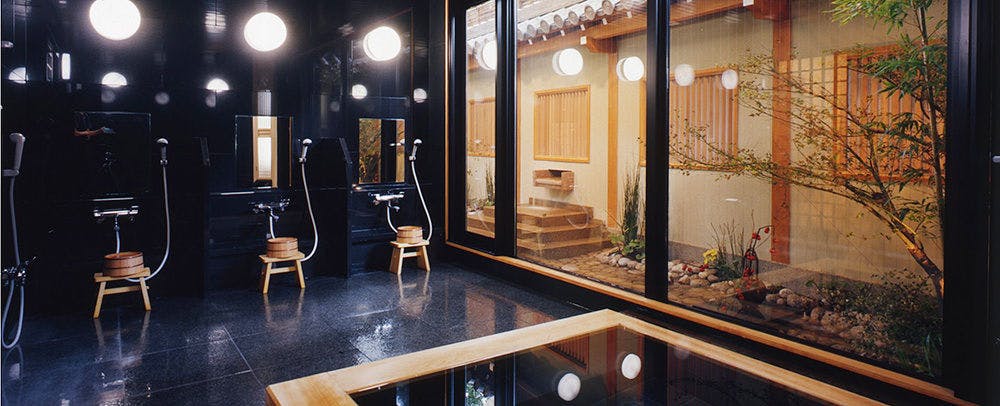 Furouyu With a granite floor and a tub made from Japanese cypress, this is our bathhouse.
Open from 15:00-0:00 and 6:00-9:00, it can hold a maximum of 6 guests.
Facilities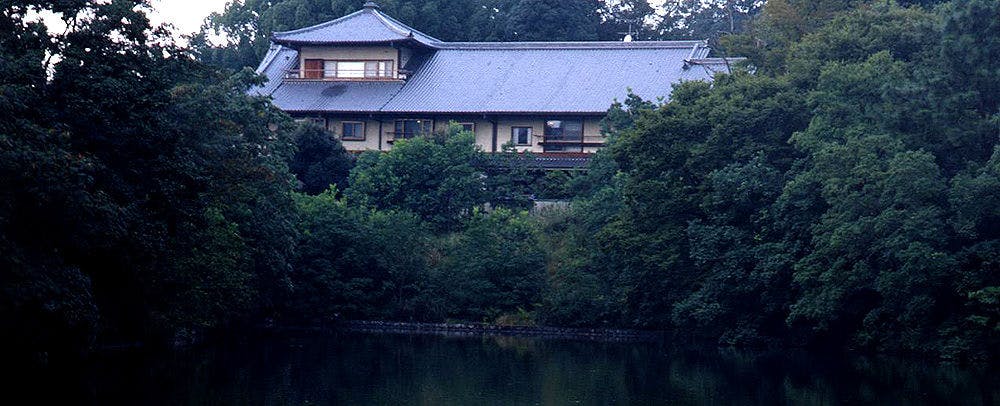 Guide to the facilities Ten guest rooms /The maximum number of people: 50
The number of people for meals: 60 people (no singles), hall, lounge, restaurants (30 seats), rental rooms, meeting rooms (20 seats with chairs, 30 without on tatami mat room), tea-ceremony room, shops
Access
Takabatake-cho 1163, Nara-city,Nara,630-8301,JAPAN
From Nara Station: 15min walk or 4min by car
From Kyoto Station: 30min by Kintetsu Express Train to Nara Station & 15min wlak or 4min by car
Reviews
4 Reviews
I choose this inn because Nara Park and Kasuga Shrine, tourist attractions, seemed to be near. Because it was the room in front of the large communal bath, I could go easily, like an in-room bath, and used the bath relaxedly. Meals were in-room, but the place for doing preparation for breakfast was separate from the bedroom and you could idle around the room while it was being prepared, which was was good. Isn't this breakfast really dinner? It was more delicious than I would expect for breakfast. I usually chose only the Western style room, but thought the Japanese-style room this time was also good. The incense of the hinoki was felt when opening the door of the bathroom! I was able to experience the perfect hospitality very comfortably. The smiles of the staff were wonderful, too. In addition, I intend to choose here again when I return to Nara.
+ More
2016/10/24
Thank you for taking care of us on our anniversary. The location is one of the best, considering it is just beside Nara Park. The building is new, generally, but the guest room was old with a good tasteful feeling. So, our impression was good, personally. The parlormaid in charge was young, but her service was polite and careful. We could relax and comfortably enjoyed being with her. The meal was, as noted by other people's word of mouth communication, just splendid. I admired the hospitality of the well-established restaurant. If there is an opportunity, I want to use it again.
+ More
2016/03/02
I could unquestionably relax. From the bottom of my heart, I admired their hospitality that began when I arrived. The Yamato Kaiseki cuisine, which we took in our room was served with good timing perfectly, and we ate to our fullest. The drink which I had unexpectedly on the way to our room from the large communal bath was very nice. I did not feel any unpleasantness during the stay, and could spend a really comfortable time. Thank you.
+ More
2015/09/25
My wife and I stayed there for the first time. It was located in Nara Park, and was attractive, being in the best location for these hotels and inns, because, we could go to Kasuga Shrine, Todai-ji Temple, all of Kofuku-ji Temples easily just taking a stroll. And the establishment facilities were all new and kept clean while having the history of a 100 year old business. We did not have to change into slippers, and could just walk the hall, which was very comfortable for us. The large communal bath had large and small bathtubs. The smaller one was a jaczzi and had water at a little higher temperature than the other one, which was very thoughtful. The meals were carried to the room one by one, and we were impressed that the food was served on plates having good taste, mainly local pottery like Akahada-yaki and Kutani-yaki, or lacquered bowls like Wajima-nuri. The dishes used ingredients from around Nara and were all delicious. The sake we tasted was from Nara, and was well suited to the food too. I was glad that a midnight snack was prepared, but, was with a moderate quantity such as sushi rolls and pickles, which showed the attention of the hotel to insure that it would not be a burden before going to bed. Most of staff were young, but smiling from beginning to end during our stay. We felt very good. It was different from the well-established inn in Kyoto where we stayed on the previous day and was a splendid inn which let you feel the tradition and pride of such a historical inn of Nara. From the window of the taxi, I viewed the staff seeing us off until their figures passed out of sight from a place of the gate. It was the last and most effective moment for us to have the feeling of satisfaction that we were able to stay at a good hotel. Even if the rate is a little expensive, it is the hotel which by all means I want to recommend for the good meals and relaxation.
+ More
2015/04/12
Information
Check-in Time

From 3:00pm to 7:00pm

Check-out Time

Until 11:00am

Tax / Service Charge

Credit cards accepted at this property

VISA / MASTER / JCB / AMEX / DINERS / UNION PAY
Children

A baby will be charged 2,100 yen (tax not included) as in-house usage fee even if meal / futon is unnecessary.

Pets

Pets are NOT allowed.

Parking

Free of charge for guests; Capacity 8 vehicles; No Valet Parking Service

Other policies & conditions

Payment by UnionPay card accepted.