Migiwatei Ochikochi
"Migiwatei Ochikochi - it's a mind to learn from the past and know new things. It's located in middle of the Seto Inland Sea, and the ocean changes depends on ebb and flow because of landform. The town of Tomo has been flourished as a port for waiting for the tide since a long time ago. In the old Man'yo period, some travellers sing a poem, and in the medieval, it was as a place associated with the Asikaga's. In the Edo period, Korean ambassadors visited here again and again. The incident of Irohamaru famous for Ryoma Sakamoto was held in Tomo, so the scenery of old period still remains everywhere. This ryokan was originally opened as ""Kagofuji"" in the Edo Period, and hosted many guests from East and West. In that Period, Siebold and Ikku Juppensha, in the Showa Period, Masuji Ibuse loved this ryokan much. Some wooden tiles and the entrance still remain to express attraction from that age."
- VAT is included, but bathing tax (around JPY 150 per adult) may NOT be included.
- Price in USD is based on the exchange rate as of today and might be different from that of the booking date.
Foods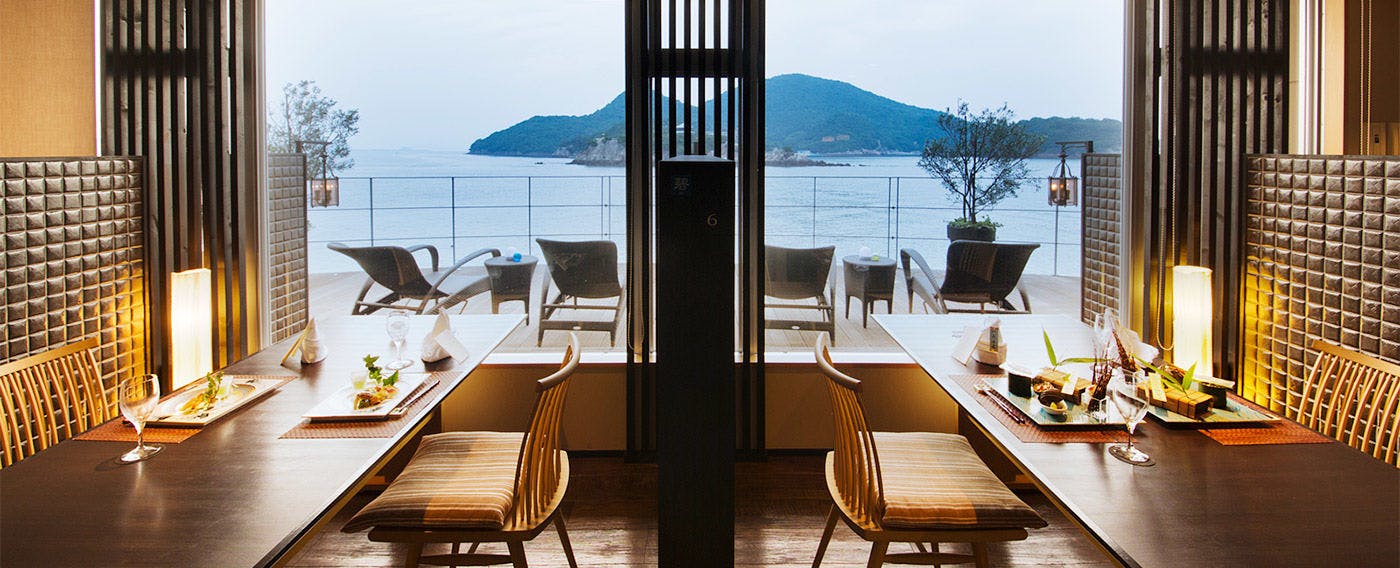 Restaurant 'Sou'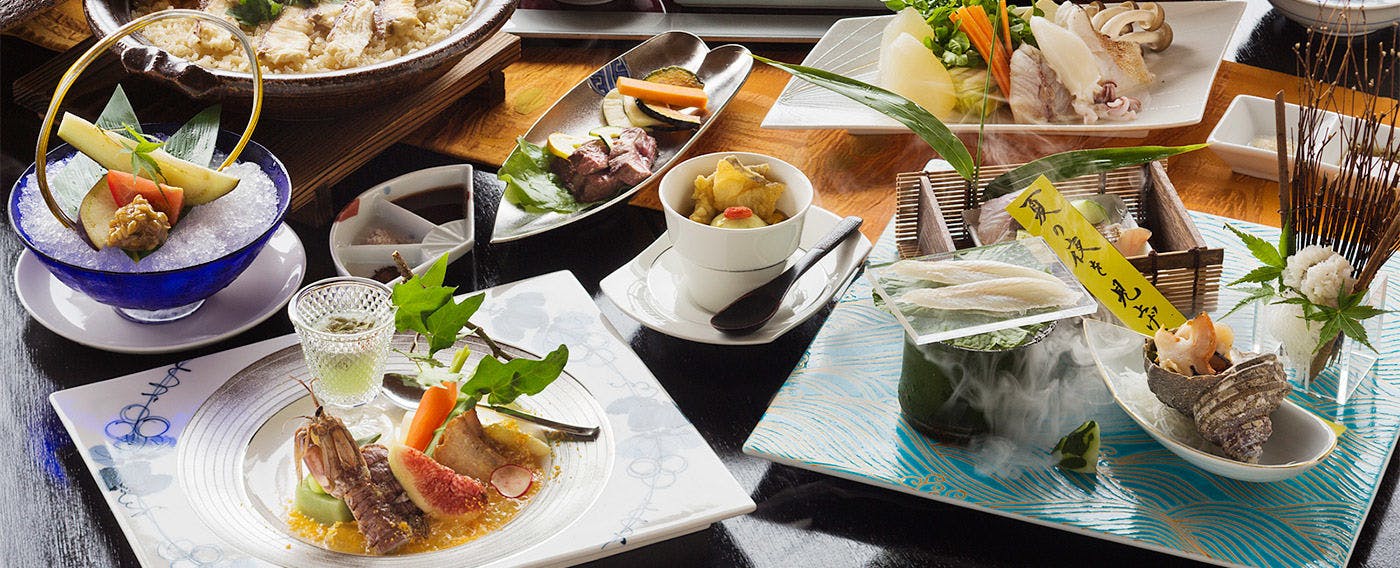 Foods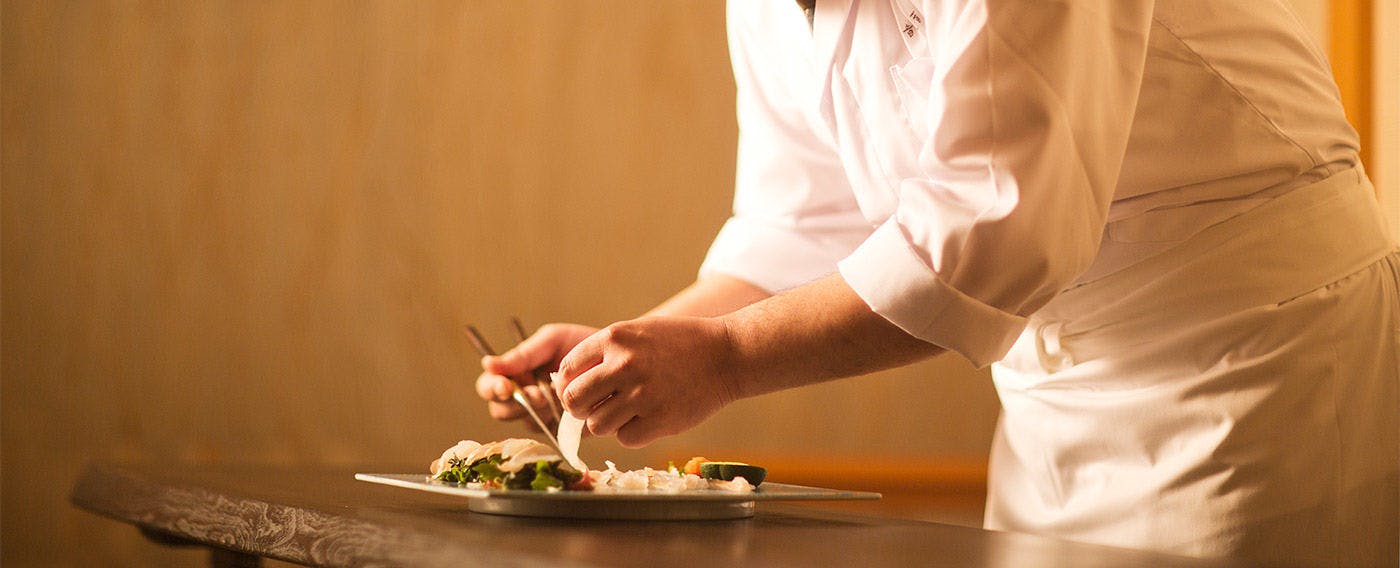 Foods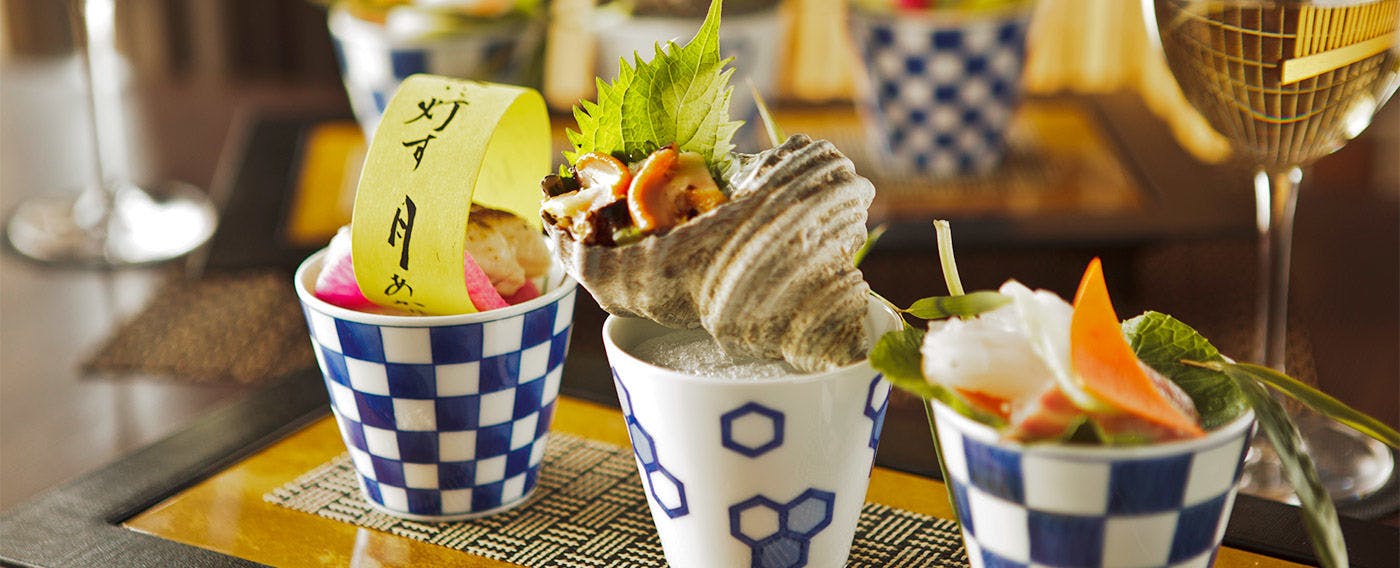 Foods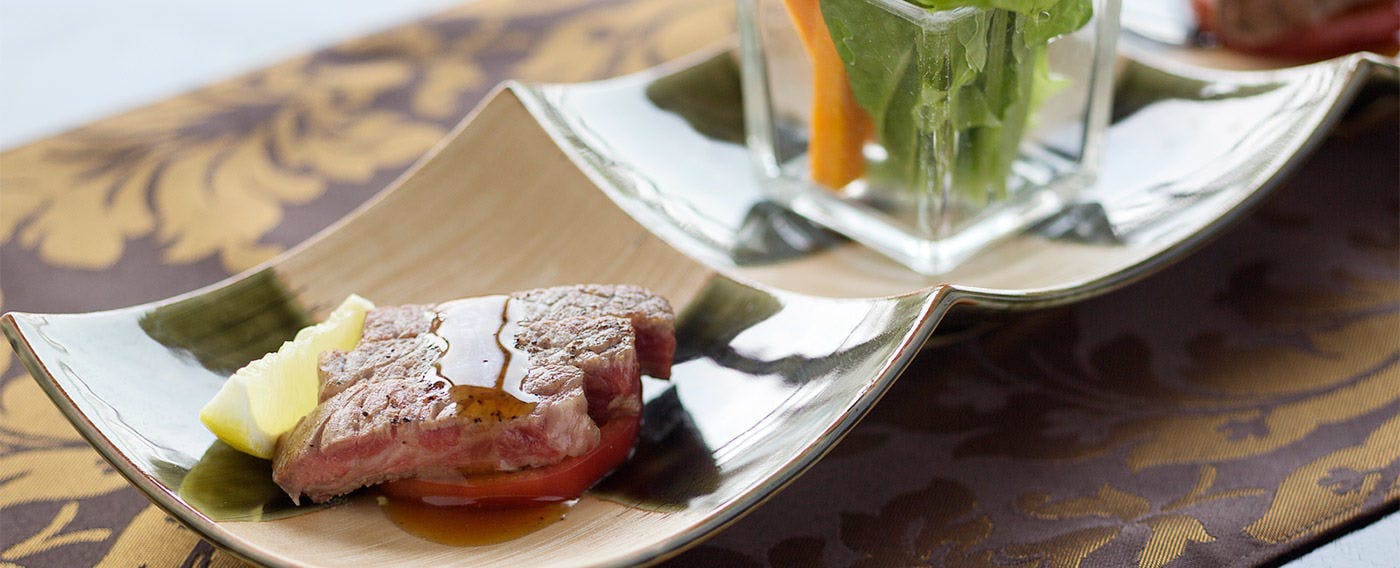 Foods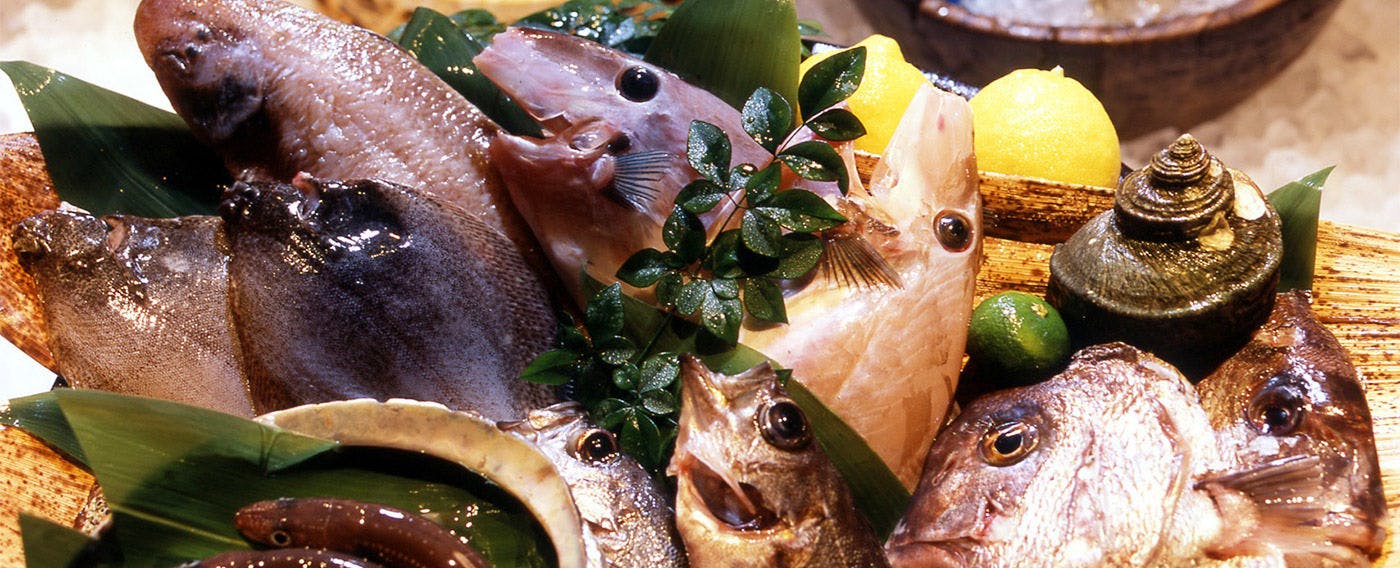 Foods
Local seafoods in the restaurant In a dining, you can eat fresh seafoods from the Seto Inland Ocean which streches in front of you. You would be satisfied with refined taste of the main dish with selected delicious fish. In-room dining is also available upon request.
Baths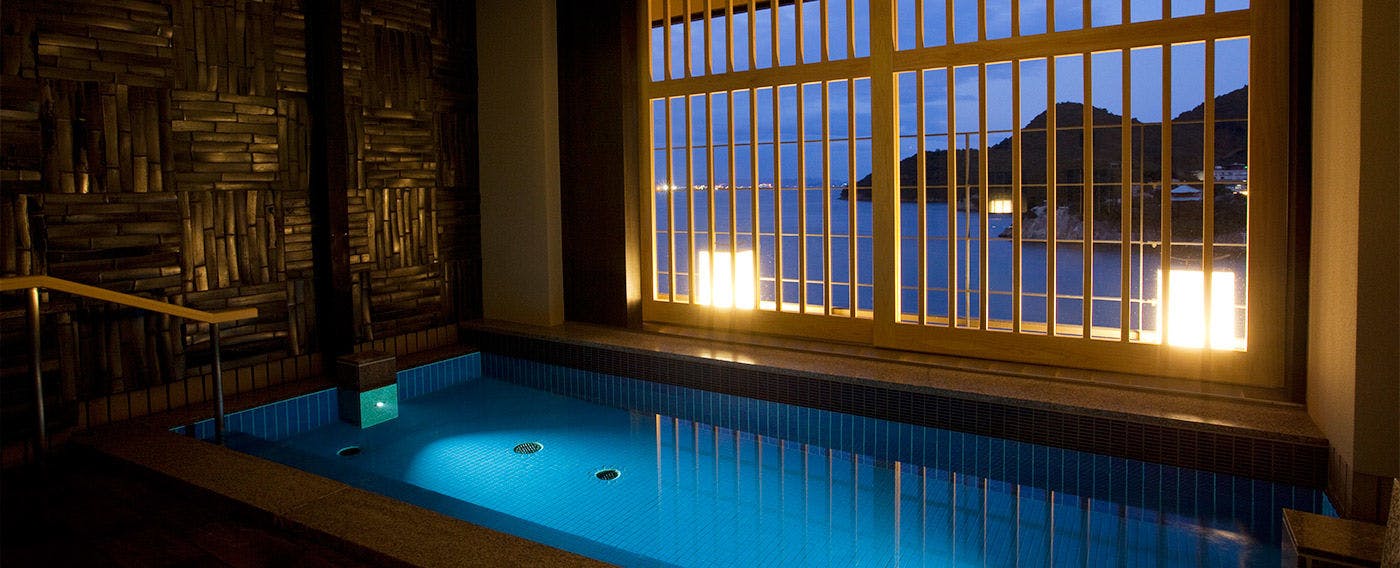 Open-Air Bath at Guestroom
Open-Air Bath at Guestroom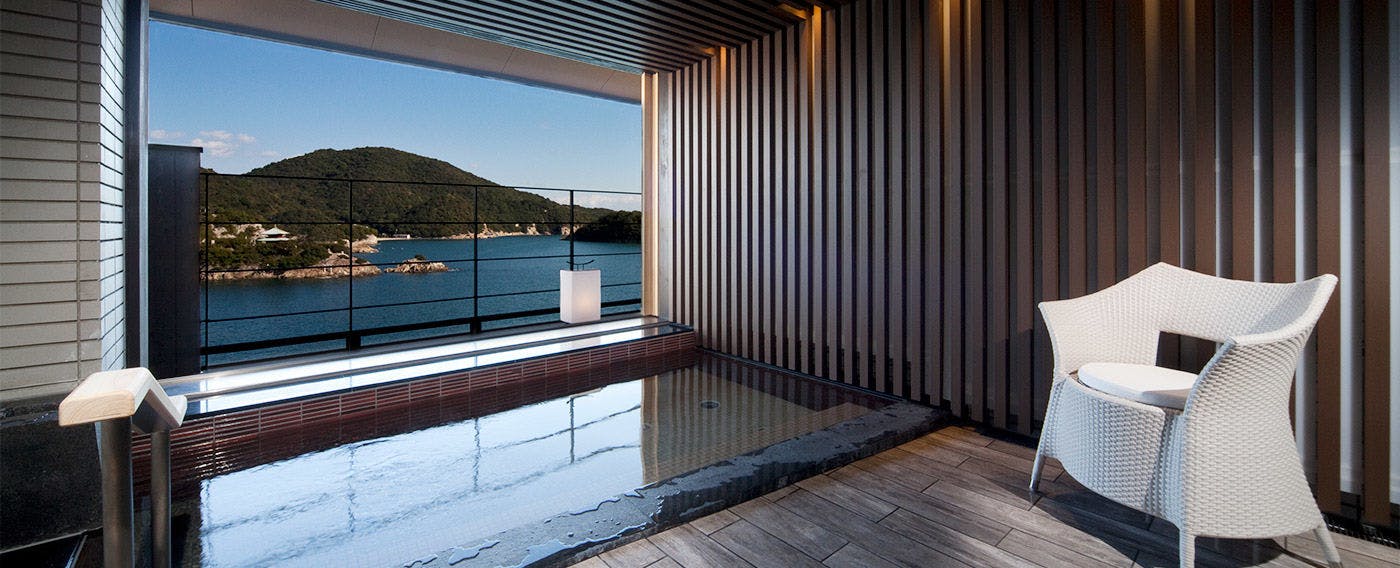 Open-Air Bath at Guestroom
Open-air bath with ocean view in every room As Ochikochi would like you to fully enjoy its wonderful view, every room has open-air bath of hot spring with ocean view. Have some elegant time in bathroom with wave sound on the wooden deck, feeling the sea breeze.
Facilities
Dining Room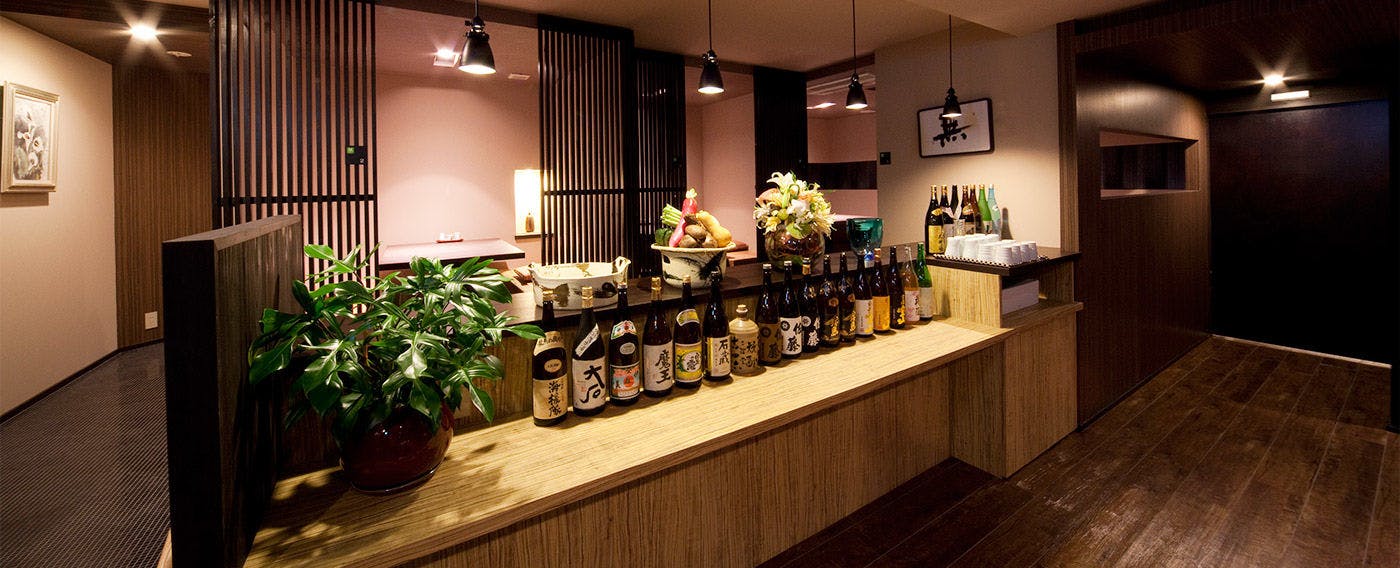 Facilities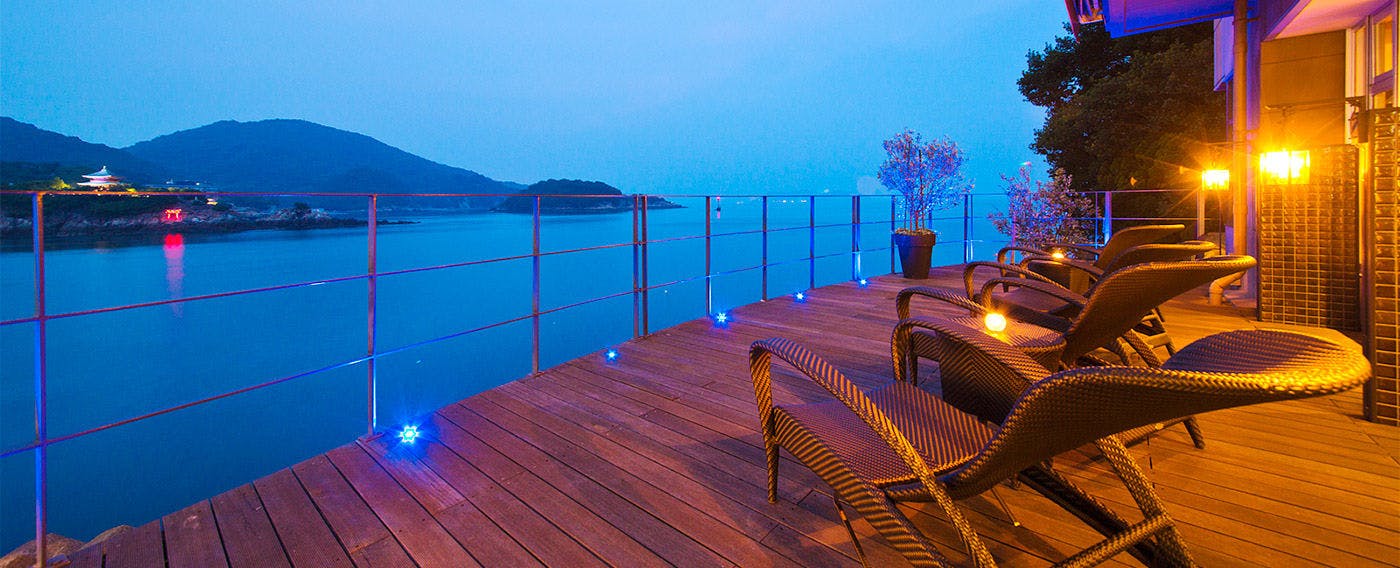 Facilities
Facilities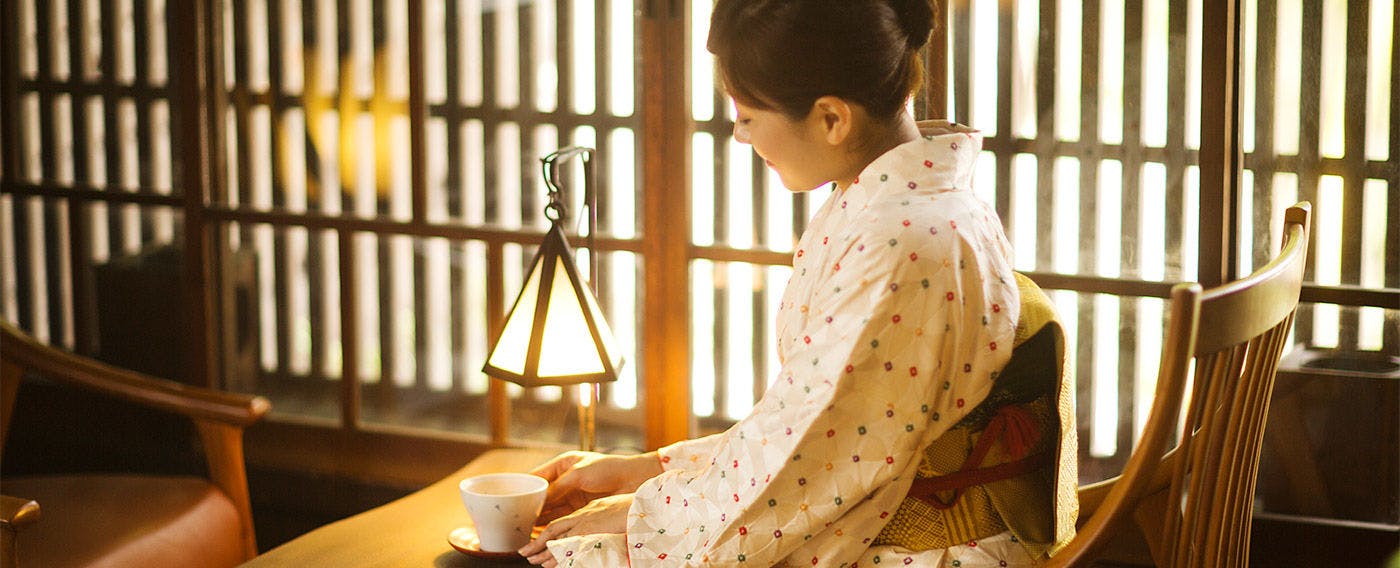 Facilities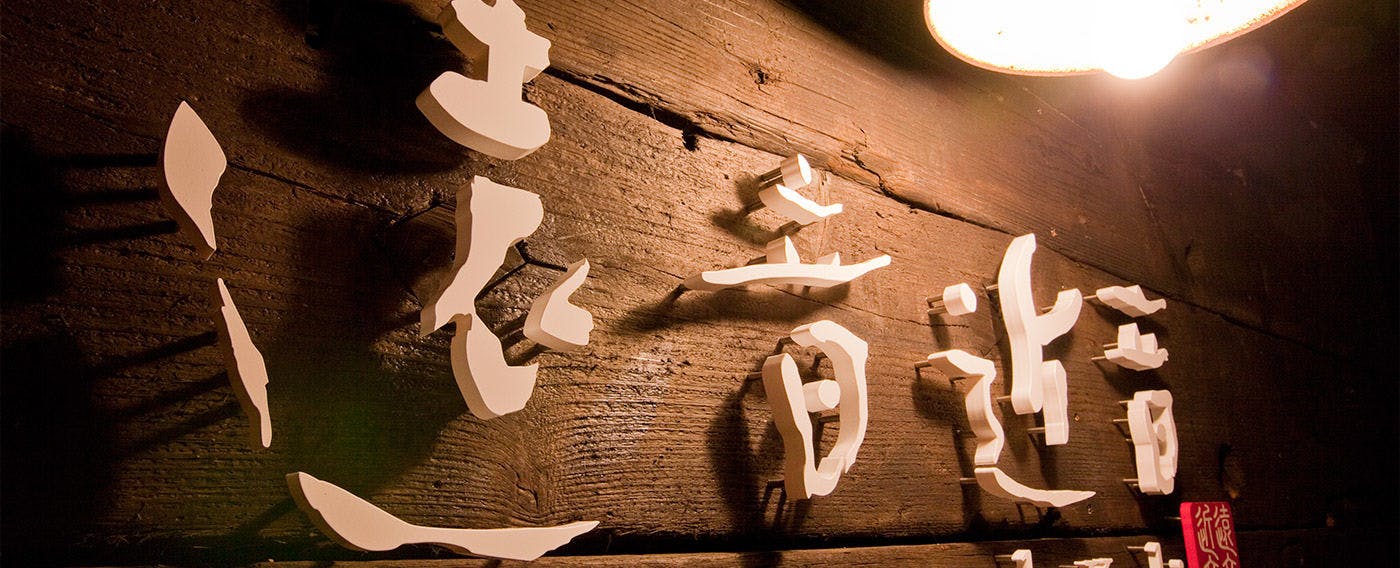 Facilities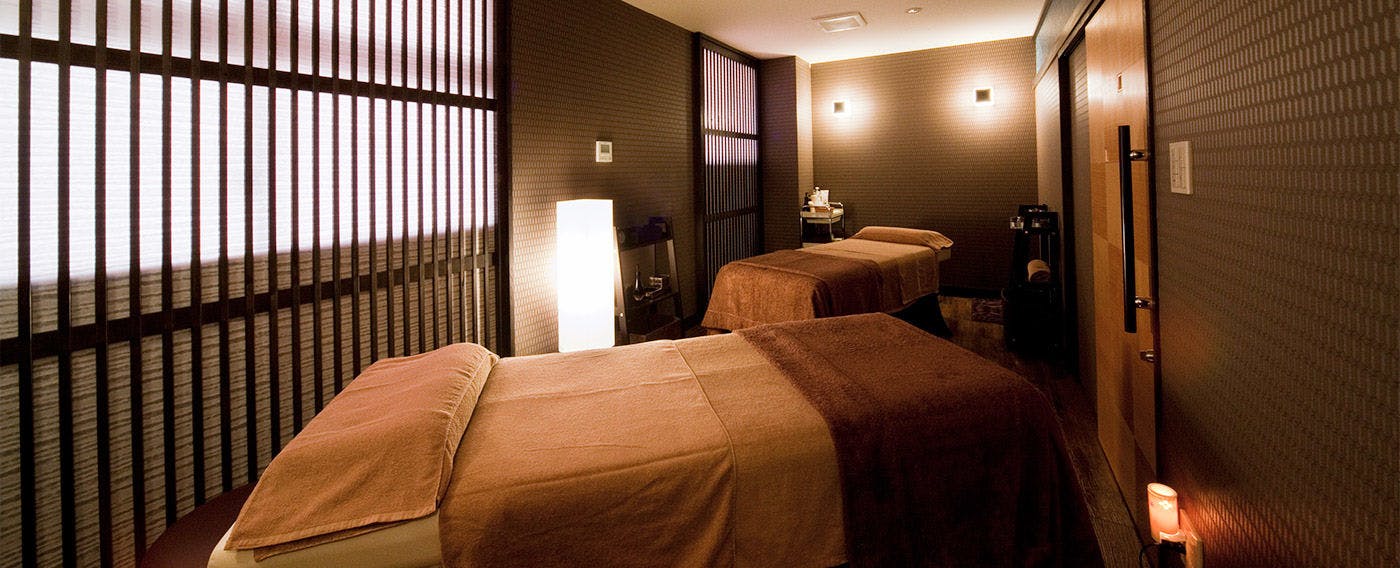 Facilities
Experience Ochikochi hospitality Selected high-quality amenities so that you feel comfortable.
Premium beauty salon treatment and private spa for your relaxing experience.
Service will be changed depends on your request to arrange your special day. Please don't hesitate to ask staff.
Various guestrooms from affordable standard room to suite of over 70sqm.
Japanese or Western-style breakfast are both available. Choose your favorite one.
Access
629 Tomo, Tomocho, Fukuyama-city,Hiroshima,720-0201,JAPAN
BY TRAIN
From JR Fukuyama Station: 30min by bus or taxi
Reviews
I was with two seniors from my time as a young office worker, and the 3 of us used it. For the last 4 years I've been enjoying scrutinizing various inns as a member. I was happy to receive a meal, a room, the use of a hot spring and a stamp in my booklet, and was satisfied. I also thought of inviting another member along.
+ More
Oct 2015
My parents and I stayed at the hotel. The room was a bit small for the three of us, but was able to spend a relaxing time. Our room was on the 4th floor, so the boat dock and the sight of the guests on the boat didn't bother me. The meals were wonderful with the perfect amount not being too much or too less. The tableware was especially nice, and I bought a chopstick rest as a souvenir. The room wear was a yukata, but I preferred the pajama with separate tops and bottoms. I wished I can walk around in the hotel in these pajamas. I rated this hotel as a four star as they did not have a large bathroom in the hotel. It was a very satisfying trip. I would definitely like to come back again. Thank you very much.
+ More
Sep 2015
I spent a night here with my mother. It was nice in terms of hard and soft aspects. To mention a few, althought the guiding staff was nice, I had to bring up the complementary half wine in choosing liquor during prior to dinner. I wished they brought this up. We wanted to watch the sea fireflies, and so we had dinner served early and made it in time. We had made reservations for a family bath, but had to wait a while as the family who reserved before us were late getting out. They hurried to prepare for our reservation, but I hope they come up with measures to have people keep their time. Nonetheless, we had a relaxing time in the bath. There was a nice ocean view from the in-room bath. We enjoyed the delicious breakfast, but my mother says it would have been nice if there was a ponzu sauce for the shabu shabu. Overall, service was polite and the meals were fresh and delicious, we had a satisfying time. Thank you very much.
+ More
Aug 2015
I traveled by car, so it took about 5 hours, but it was worth the time. I think the staff was hospitable. I had told the hotel about our anniversary, and I would like to thank them for the photo and the cake we got from them. I regret I couldn't spend as much time as I planned because I arrived late due to our schedule, I wanted to try different onsens, but my husband went to Ofutei alone. There were two incidents that I found unfavorable about the hotel staff. When my husband saw a young female employee, he said good morning to her, but she only smiled and didn't say good morning back. This should be the opposite. The staff should be the one to greet to us first. They drove us to the parking on our way back, and we said thank you after we put our stuff on our car, but they were already gone. I understand that they are busy, but it's irksome. The guest would feel good if they had stayed until they saw the guest go off. The room wear and building wear is not a yukata but comes with separate tops and bottoms instead, which is easy to wear and walk in. I am very satisfied. I would recommend this hotel to my friends.
+ More
Aug 2015
The hotel building and the room were clean and tasteful, and the meals were wonderful, but the open-air bath attached to the room had no sun shade, which made me feel that people could clearly see us from the boats at the dock, and I didn't like it as I wasn't able to feel freedom. The ordinary houses in front of the hotel being too close to us brought me back to reality, and the excitement I felt at the hotel was immediately cooled down.
+ More
Aug 2015
I went there for celebrating my mother's birthday. The meals also delicious, I was be able to spend comfortably. I really like the atmosphere of 1st floor lobby. I would like to visit again.
+ More
Aug 2015
Thank you for your service. As soon as I entered the hotel I felt like I travelled back in time to the period when Ryoma lived, so it was worth coming all the way here. The view was also amazing. The hospitality and care towards guests was as thorough as it could be. The dinner was elaborate and delicious, I was satisfied. For breakfast my mother chose Japanese cuisine and I chose Western-style cuisine. My mother who had Japanese food said: "I have never had such delicious breakfast." she was very satisfied, so we could see that the head chef was excellent indeed. Next time I would like to stay in a room where one could better see the nearby sea.
+ More
Aug 2015
Thank you for your hospitality the other day. That was my first visit to Tomonoura, and I could feel relaxed in such a quiet place. The inn itself was beautiful and artistic, and the interior of the room was selected to create a relaxing atmosphere, which was good. As the inn's name suggested, I could enjoy a beautiful starry sky at night while hearing the sound of waves, and also could see the fireworks from the inn that happened to take place on the other side of the sea. There seemed to be many young staff, but they responded to my request politely and swiftly with smiles, and I appreciate your service. I could feel relaxed in a spacious room. The size of an open-air bath was a little small for two people to take a bath. If there had been two chairs on the balcony, two people could have enjoyed their relaxing time. I went there with the anticipation of something good because I had always wanted to go there, but I have a few little things that I was not happy about. The dust and dirty spots were seen in the corners of the room and the chartered bath, an electric fan, and there was not much of a sense of privacy in the restaurant. It would be better if you could get at least a short curtain or a partition ready so that guests could avoid being seen by other guests passing by. Those who went to the patio may not have been comfortable to pass in front of other guests. Many ingredients produced in the Kansai region were used in the food, so I think it would be better that even if they may not be famous, more local ingredients from Hiroshima or Okayama should be used to make guests' trips more enjoyable. There was plentiful sashimi overall and I got tired of sea bream carpaccio at the end. I think it would be better if they serve fruit tomatoes and Kinzanji miso separately, not on the same plate. There was no plate that was notable overall and I was disappointed. I think it would be better if they cook local fresh ingredients in a simple manner, and not try too hard to be unique. I have stayed in hotels of the same level in Japan and overseas, however this one was not up to my expectation to be honest. It might be a harsh opinion but the guests do pay the price for staying here and I think they expect the hotel to be at a certain level. However there were many youngsters among employees and I felt that they were trying hard with a positive attitude, so I think there are a lot to be improved. Thank you.
+ More
Aug 2015
Even though I asked for a pick-up bus when I made a reservation to stay, I put in a call to them to cancel their pick-up bus because I wanted to look around a town at leisure by a local bus, and I was asked about an alternate means. Then an employee with an umbrella greeted us at a bus stop near the inn. Through a phone conversation, I felt it the heartwarming, utmost hospitality, and it caused me to expect the inn's hospitality in the future. As it was an anniversary accommodation plan to celebrate my 60th birthday, in addition to receiving a lot of memories, I felt their thoughtfulness everywhere. I was also able to give my spouse good memories and I could brag about what I chose. Again, thank you very much.
+ More
Jul 2015
It is perfect. Staying at an extraordinary location such as Tomonoura, it was wonderful to experience the non-interfering and modern service and the non-excessive hospitality. It may be one of the top class inns that Japanese inns in the future should aim at. I stayed at inns of the same class in Kurashiki and Miyajima before and after I stayed at this inn, but they were nothing comparable.
+ More
Jul 2015
The view from the room and the bath were superb and really soothing.
Jul 2015
Information
Check-in Time

From 3:00pm to 7:30pm

Check-out Time

Until 11:00am

Tax / Service Charge

Bathing Tax JPY 150 per adult is NOT included in the rates.

Credit cards accepted at this property

VISA / MASTER / JCB / AMEX / DINERS / UNION PAY / DEBIT CARD
Children

Children of elementary school or younger are NOT allowed.

Pets

Pets are NOT allowed.

Parking

Please contact the hotel beforehand in case the guest is arriving by car. Shuttle service available from Hotel Ofutei (3min).

Other policies & conditions

Children of elementary school or younger are NOT allowed.; Non-smoking throughout the property, including guestrooms and dining. Please smoking on the deck only.