Naraya
An authentic Japanese styled inn, Naraya near the source of hot spring, Yubatake. We boast indoor and open-air hot-spring baths. It offers unique rooms with modern Japanese decors, a souvenir shop and free WiFi throughout the property. Kusatsu International Ski Resort is a 5-minute drive away.
- VAT is included, but bathing tax (around JPY 150 per adult) may NOT be included.
- Price in USD is based on the exchange rate as of today and might be different from that of the booking date.
Foods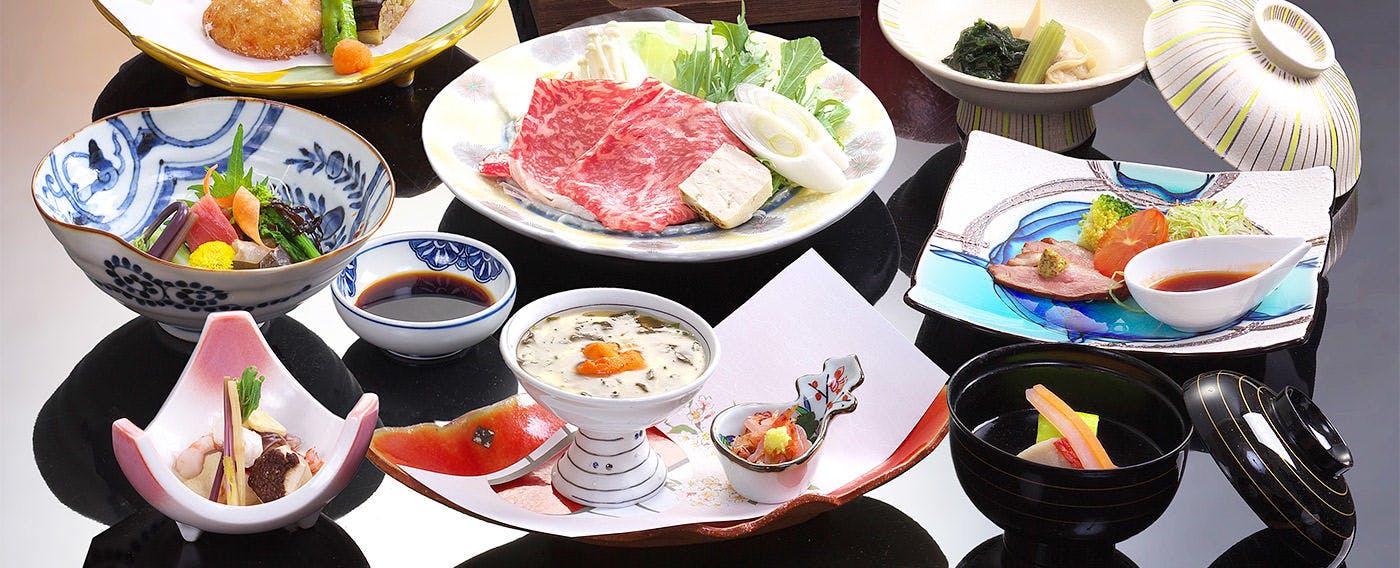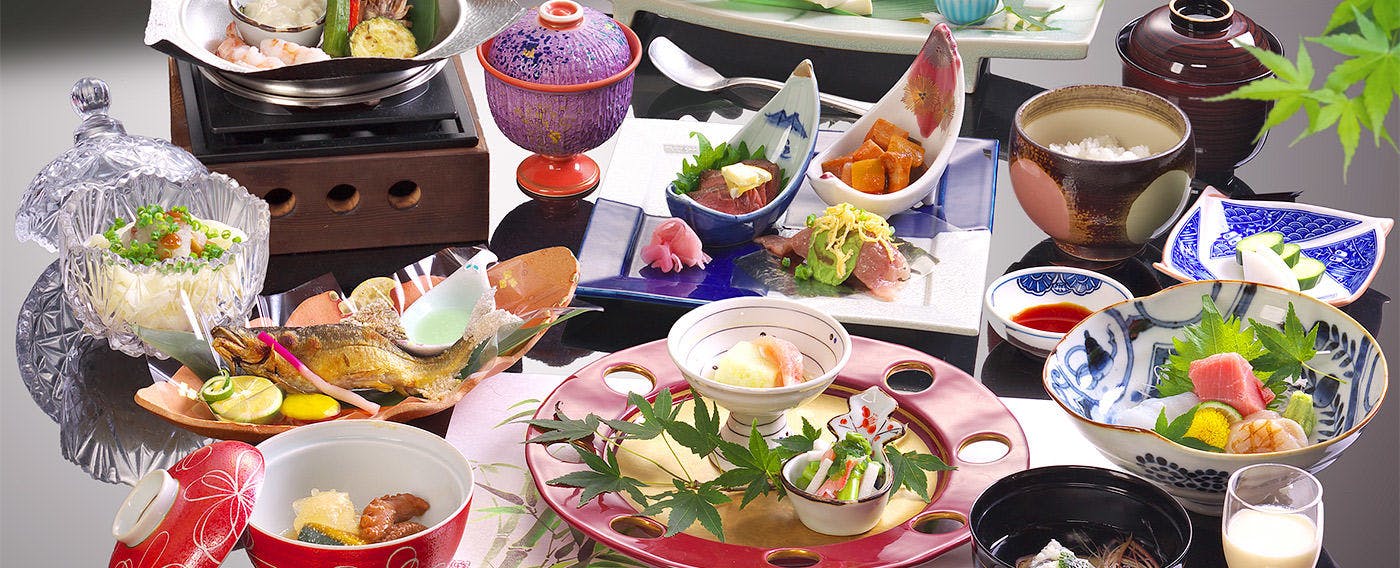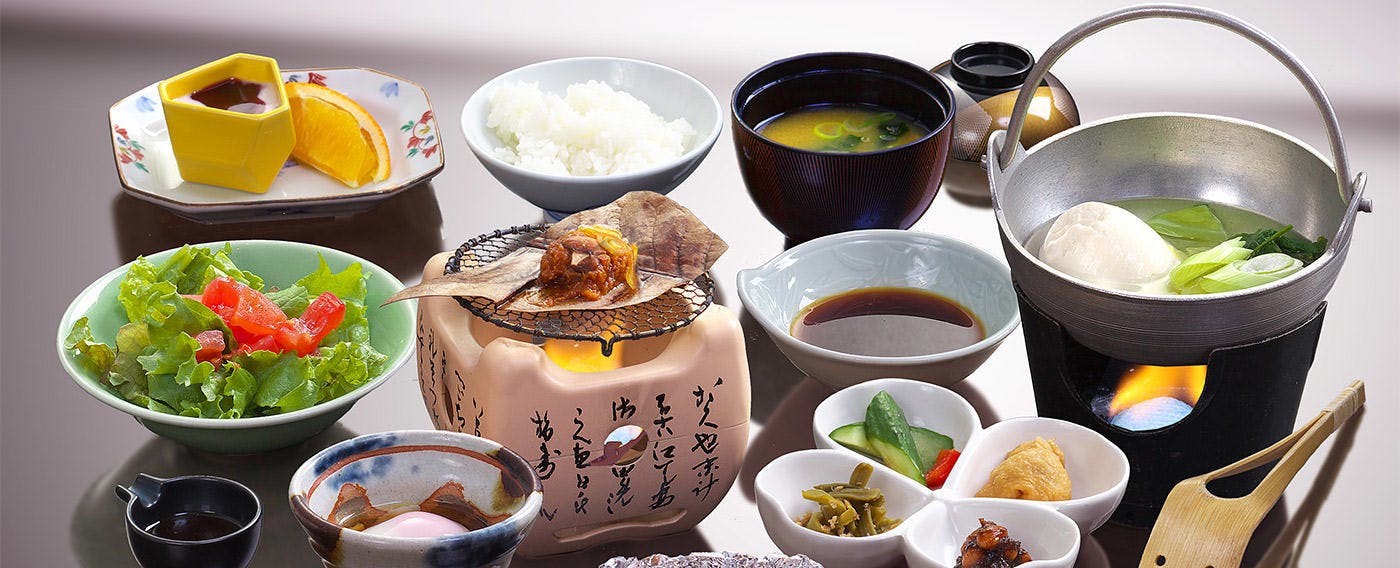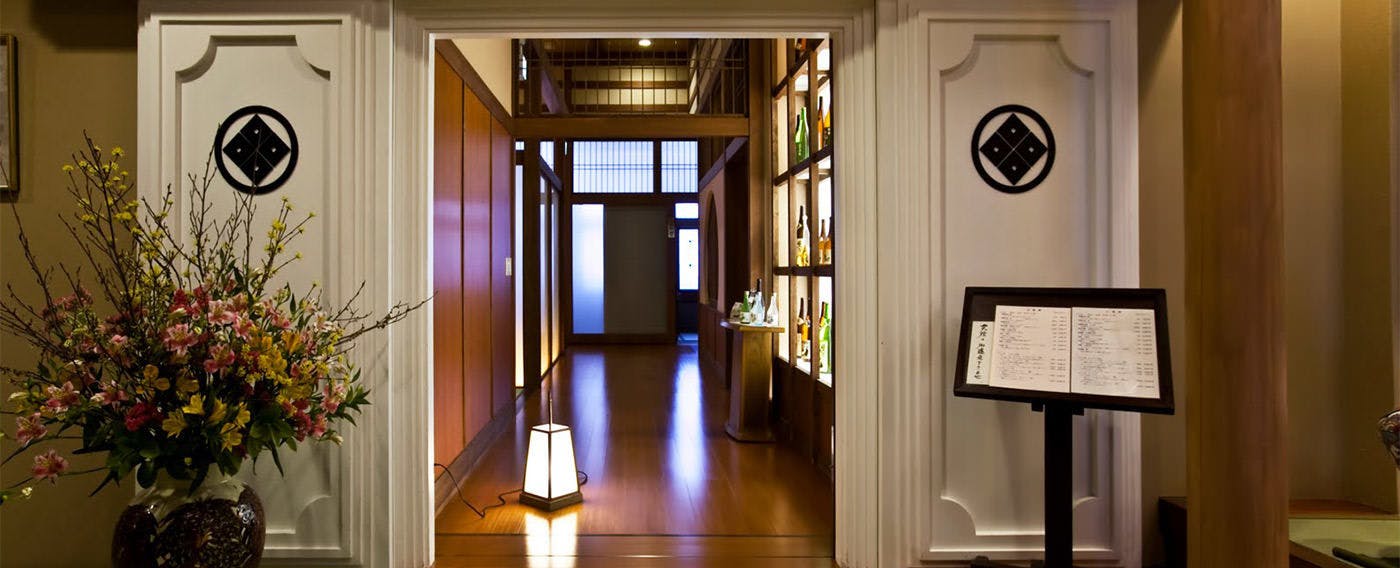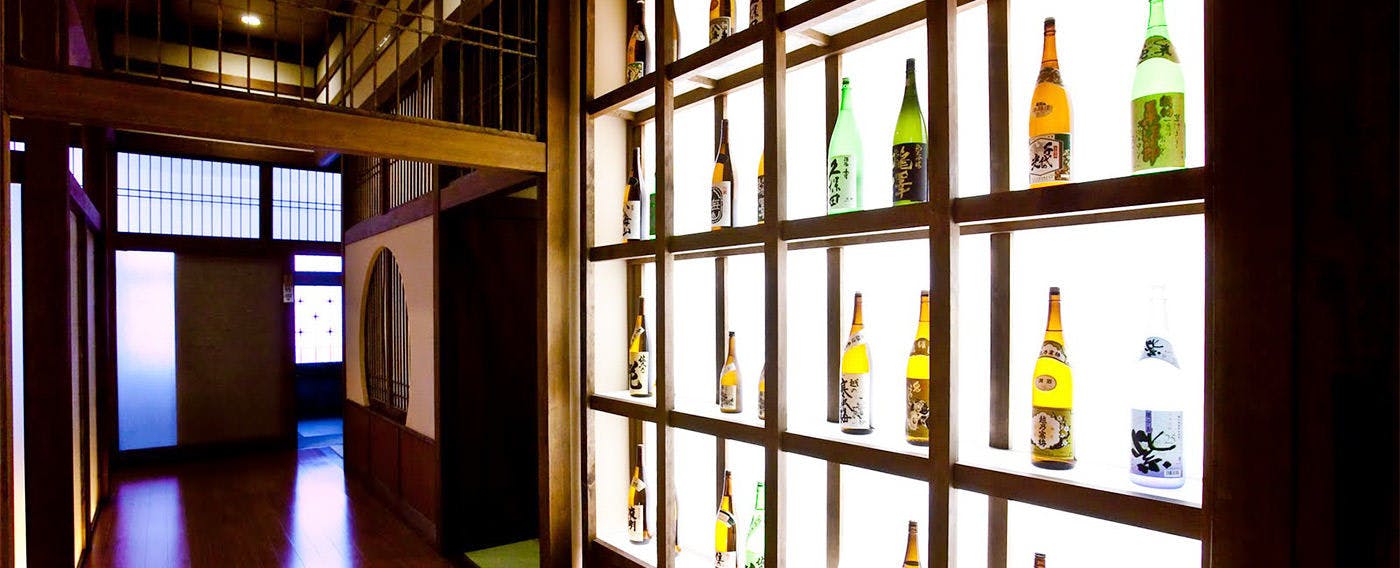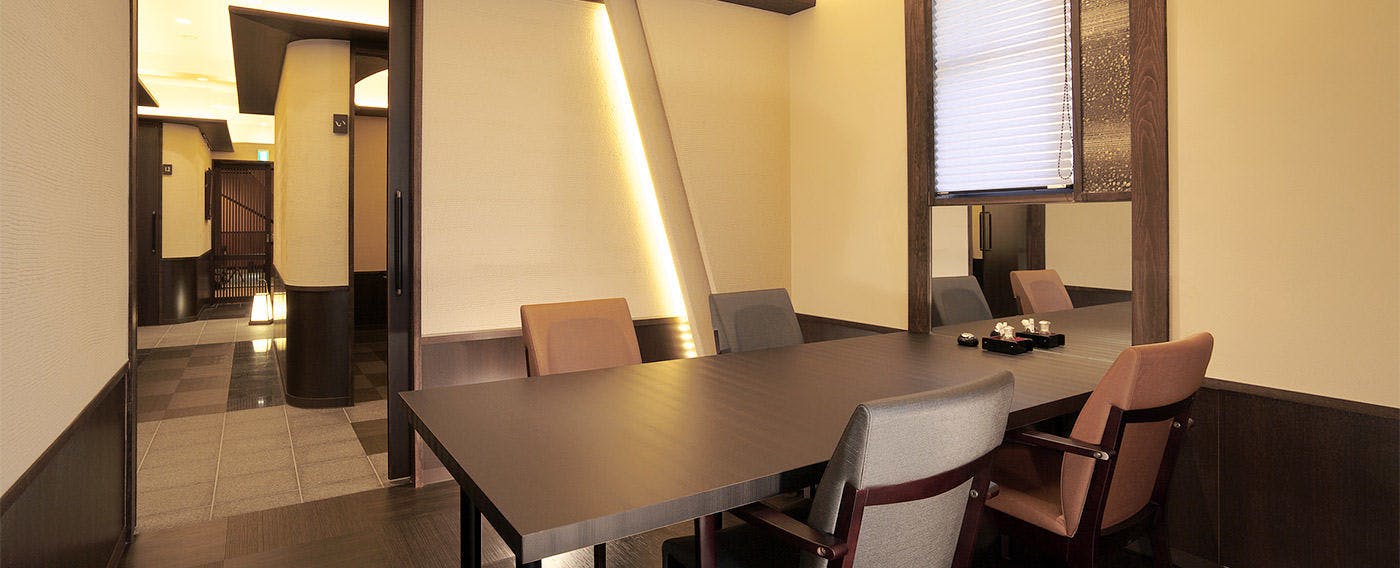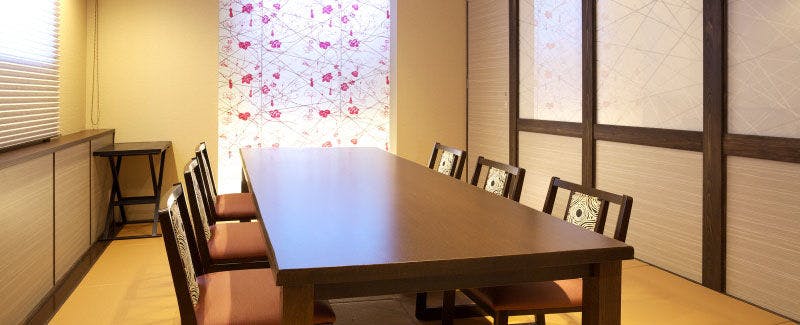 Kaiseki prepared through superior choice of ingredients. Experience kaiseki prepared with an impeccable choice of seasonal ingredients, in a private dining room combining the concept of "Kura" (your own place), "Mai" (flit) and "Nō" (skill).
The table and sitting arrangement is in the form of horigotatsu, a sunken kotatsu formation.

Baths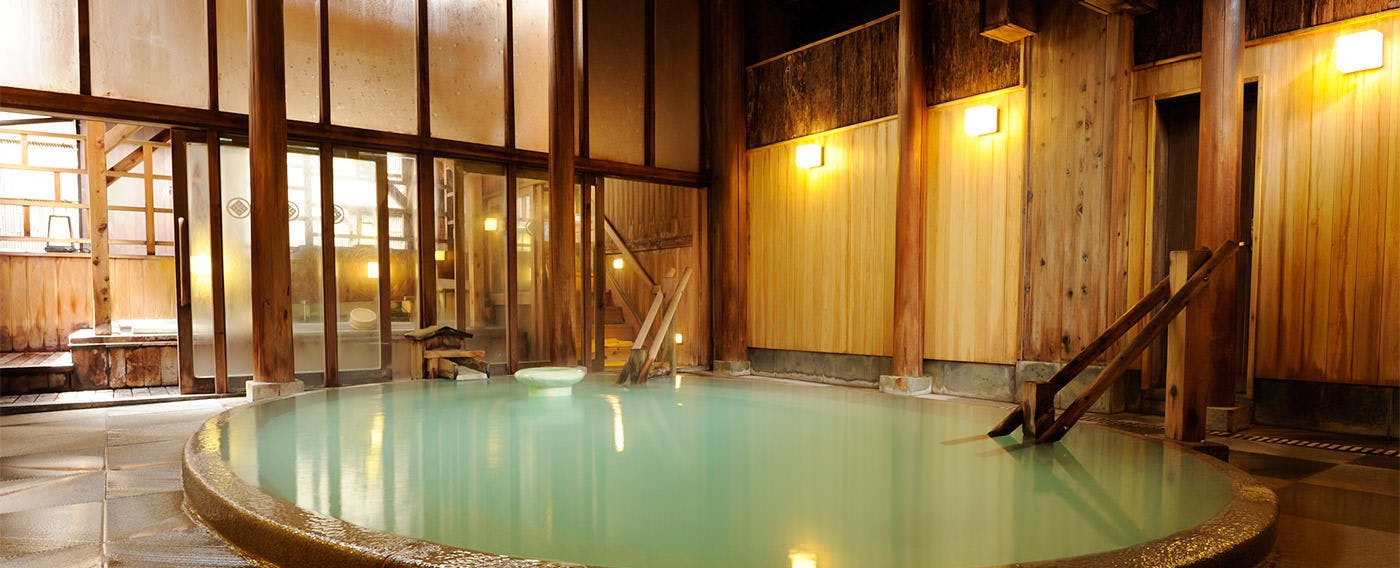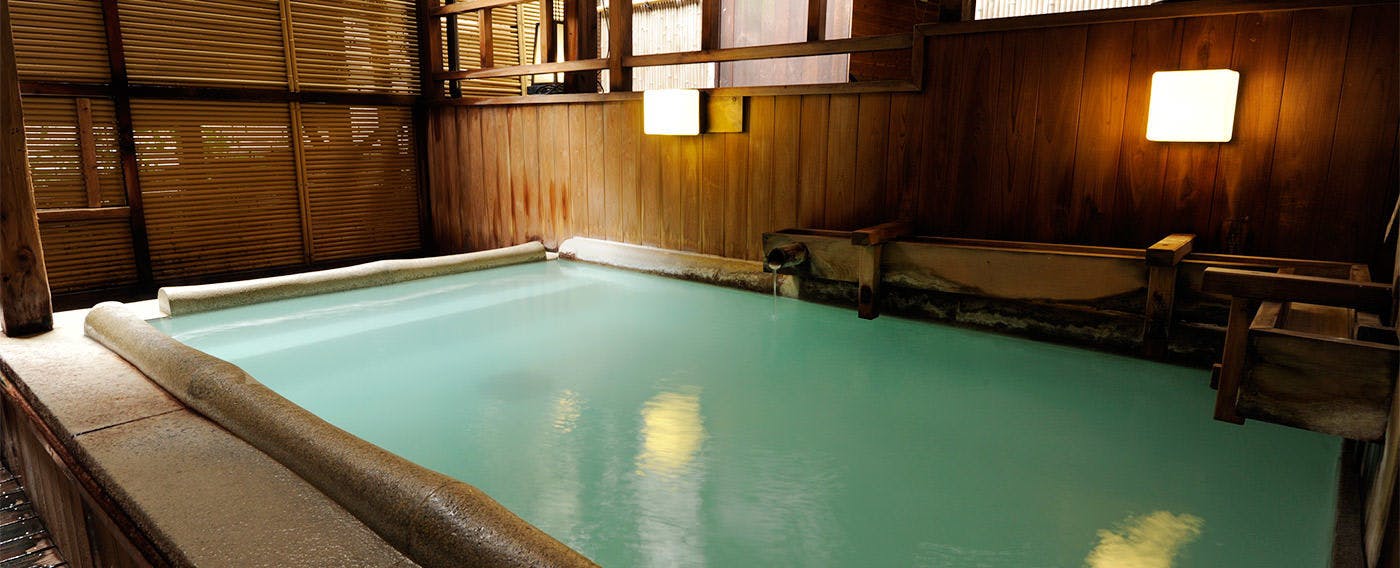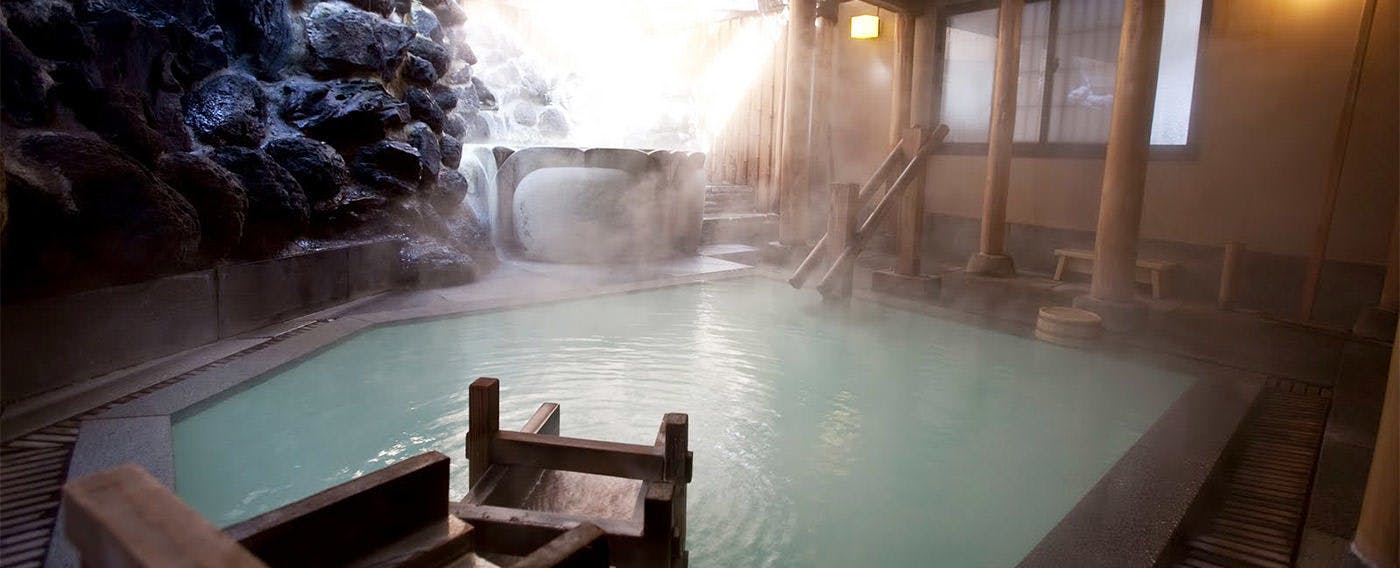 Hot spring water drawn up Indoor Bath The bath called "Shogun Tokugawa no Yu" is reputed even in Kusatsu as a high quality "Shirohata" (white flags) bath. The boiling water from the source of the spring is cooled in two tanks on the premises to a suitable temperature, after which the baths draw this calmed water.
Access
396, Kusatsu, Kusatsu-machi, Agatsuma-gun,Gunma,377-1711,JAPAN
From Tokyo Station:
70min by Nagano Shinkansen to Karuizawa Station & 75min by bus to Kusatsu-onsen Bus Terminal & 10min walk
Reviews
This was my second time staying here. Even though it was a busy time, being new year season, everyday their flowers were fresh and new, the tidiness was top notch, the meals, the spring water, the courtesy and attentiveness made me feel very comfortable. I will come stay again. Thank you very much.
+ More
2016/01/03
there once, to this resort. Inside the place everywhere is neat and clean, their flowers were fresh and lively and with the slight scent of pleasant incense it set us into a great mood. The onsen was our main attraction, but ... its water was a little hot. They might be elderly but since both of them were happy and liked the hot water, they stayed in so long that I was a bit concerned if they're okay. It was right next to the hot spring area, but since it was very quiet and calm, I thought I'd like to come here again.
+ More
2015/11/14
It was really good, so I'll post a comment about the place. Being a busy working mother of two children. My family sent me to a one person overnight onsen trip, my first time in Kusatsu. I was greeted by the pick up service at the station at my expected time of arrival. They did not know if I would be coming by train, but I was still helped by their pick up staff at the station who seemed to be picking up several times over all. And though the resort might not be that far from the station, I feel that this was exceptional customer service. I'm really impressed at how nicely the resort has maintained beautiful parts of the architecture from olden days while modernizing where necessary. I'm not an expert when it comes to onsen, but seeing the snow slowly fall from above while in the open air hot bath it felt like I got to see a nice Kusatsu winter. I had a private dining room, but I could hear the voice from the next door, still, one can enjoy just by themselves too. The meals were wonderful. It was elegant japanese cuisine but sprinkled here and there with somewhat adventurous seasonings. It wasn't like typical onsen resort food, rather even after eating all the food I felt comfortable that I could finish it pleasantly. The single's room has a beautiful japanese style decorative modern bed. Now, since I didn't get to roll around on a traditional japanese tatami floor-bed, I'll give it four stars. Next time I'd love to come here with my family.
+ More
2015/03/09
I got to Kusatsu earlier than planned. So, I headed to the resort, thinking I'd leave my car there and go for a little sightseeing, there I was told that the room has been prepared so I was welcome to use it as soon as I pleased, which I really appreciated. The room was lovely and spacious enough for the two of us that we could relax like at home. However, while watching TV, the TV went off by itself about once every hour with a loud "snap" sound. It was late night, so I didn't contact the staff, but I wonder what it was… The baths were of exceptional quality and atmosphere. We could relax nicely with the private reserved bath attached to the room. The only thing that I found disappointing was that the food was set a little late, which ended up delaying our eating time. There's nothing on the menu that leaves much of an impression on you either. It seemed like it was just pretty vessels, I think they could be more creative. That said, I'd like to come here again.
+ More
2015/02/19
I asked the staff to provide special attention to my mother who has weak legs, my mother appreciated the courtesy a lot. The meals were of the perfect volume, and we deliciously enjoyed everything till the last bite. As expected, Shirohata hot spring water has the highest spring quality, I ended up going five times. I would like to come visit again, thank you very much.
+ More
Information
Check-in Time

From 2:00pm to 6:00pm

Check-out Time

Until 11:00am

Tax / Service Charge

An additional hot spring tax of 150 yen per adult is required.

Credit cards accepted at this property

VISA / MASTER / JCB / AMEX / DINERS
Children

Children are welcome.

Pets

Pets are NOT allowed.

Parking

Free of charge for guests; Available from 2pm to 1pm; Capacity 35 vehicles; Valet Parking Service available(free of charge for guests)

Other policies & conditions

Inquiry is accepted by phone from 10am to 7pm.