Hotel New Awaji
Where the Sea Meets the Sky and Stars. Welcome to the Garden where smiles bloom like flowers.Nature shows off the magnificent splendor of sea and sky with beauty that changes as the seasons and time pass. Villa Rakuen guest rooms were designed especially for guests to feel at home and to unwind in a private sanctuary. All rooms are spacious suites with outdoor open-air baths.The top floor of the building also features the Sky Lounge, which is exclusively for guests.
- VAT is included, but bathing tax (around JPY 150 per adult) may NOT be included.
- Price in USD is based on the exchange rate as of today and might be different from that of the booking date.
Foods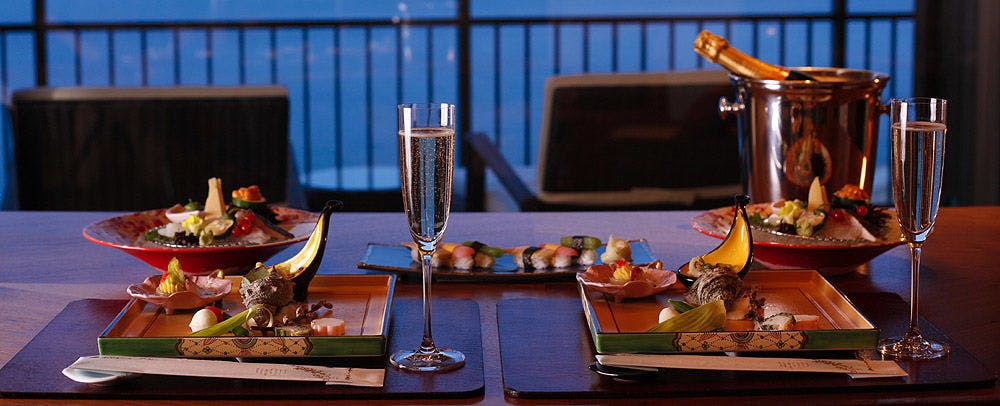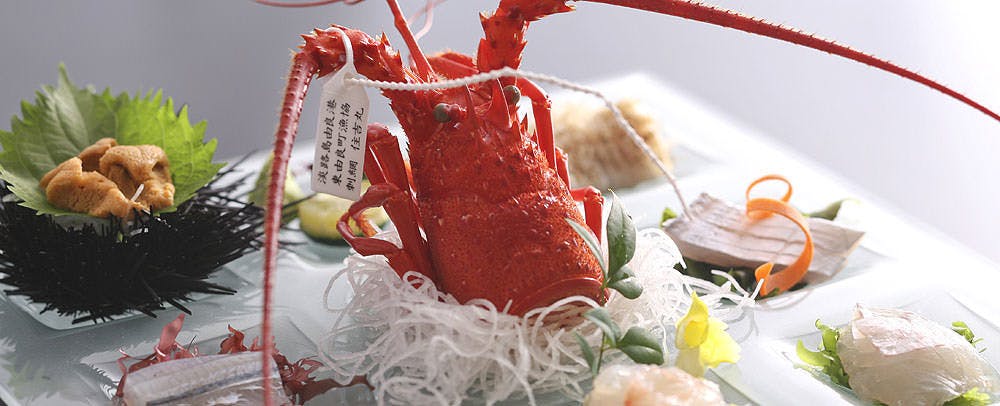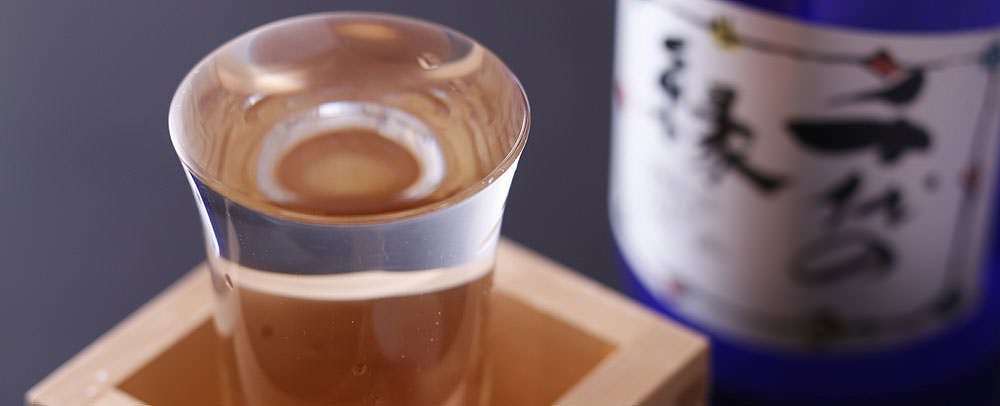 Miketsukuni Awaji Chefs prepare the finest fresh-caught seafood and local delicacies, all served in guests' rooms, where you can enjoy the view of the sea or garden. Savor all the flavors of Awaji, known since ancient times to be a land of fine cuisine, with offerings changing with the seasons to make each dining experience unique.
Baths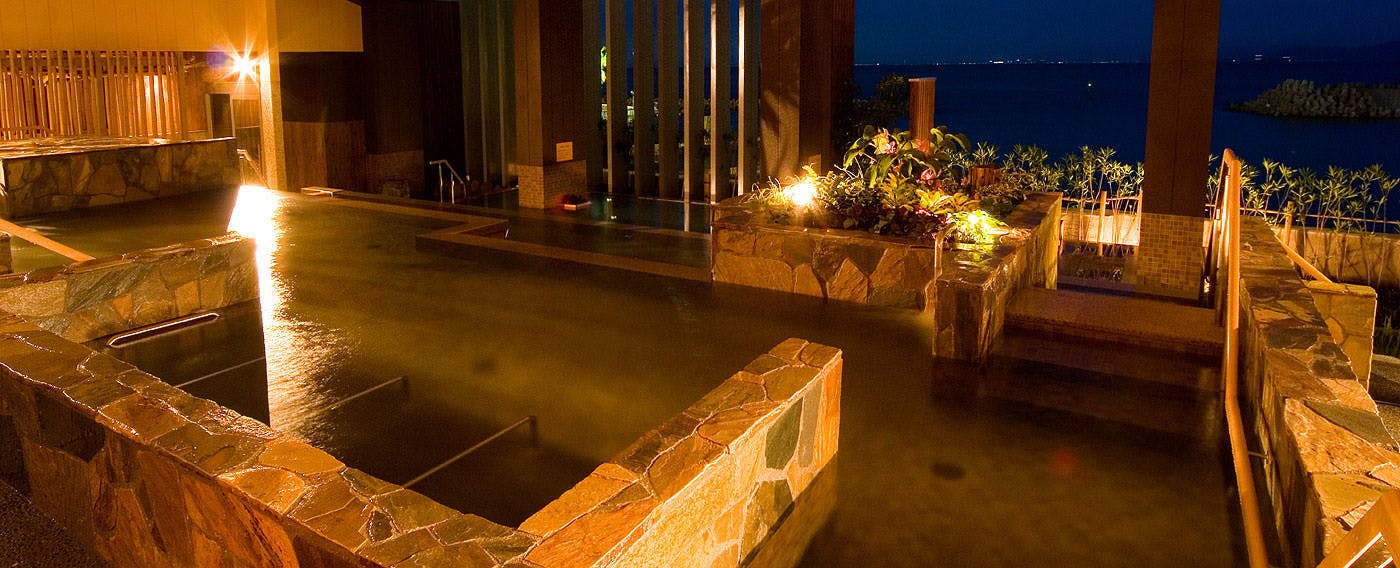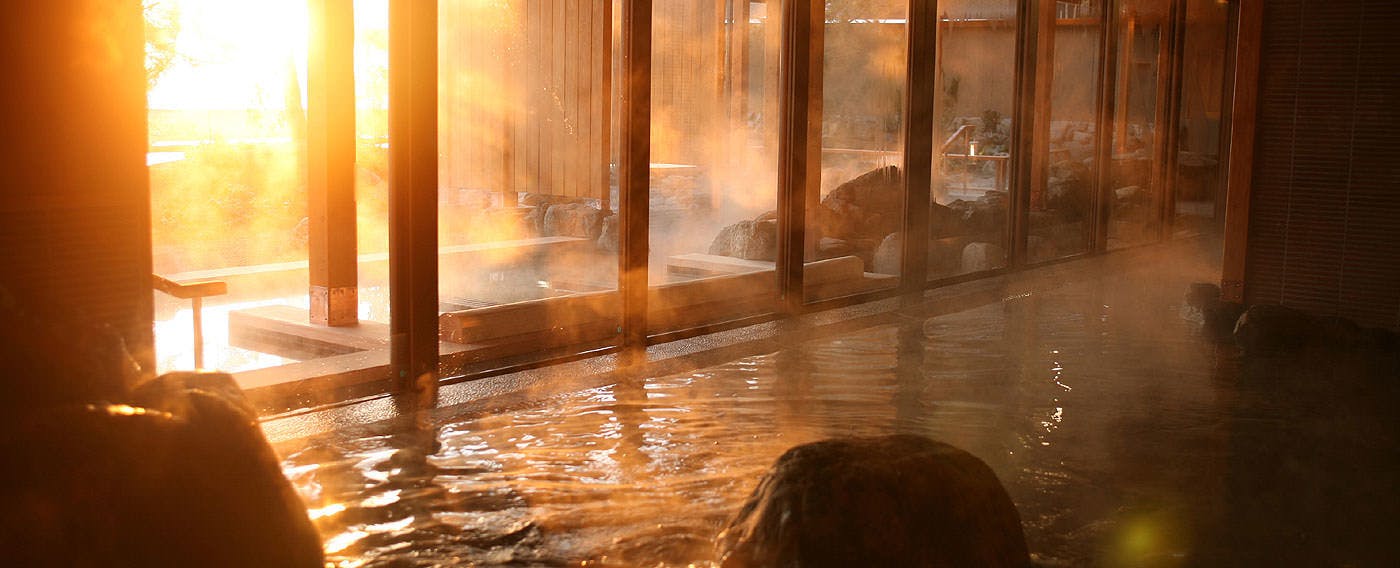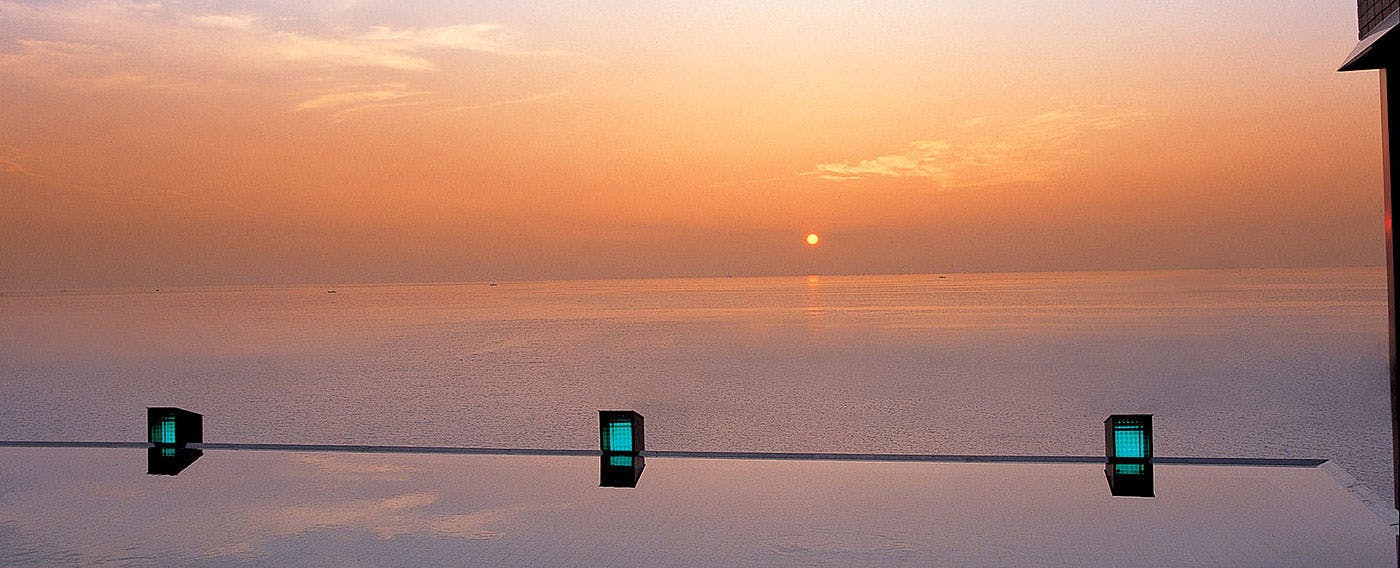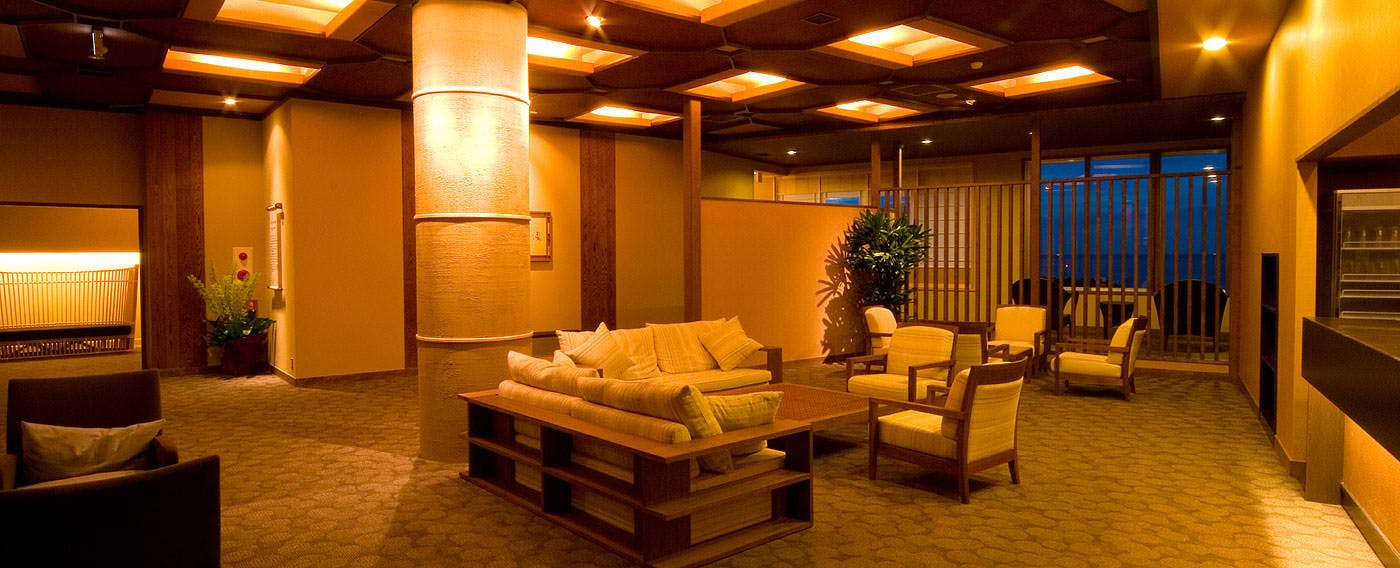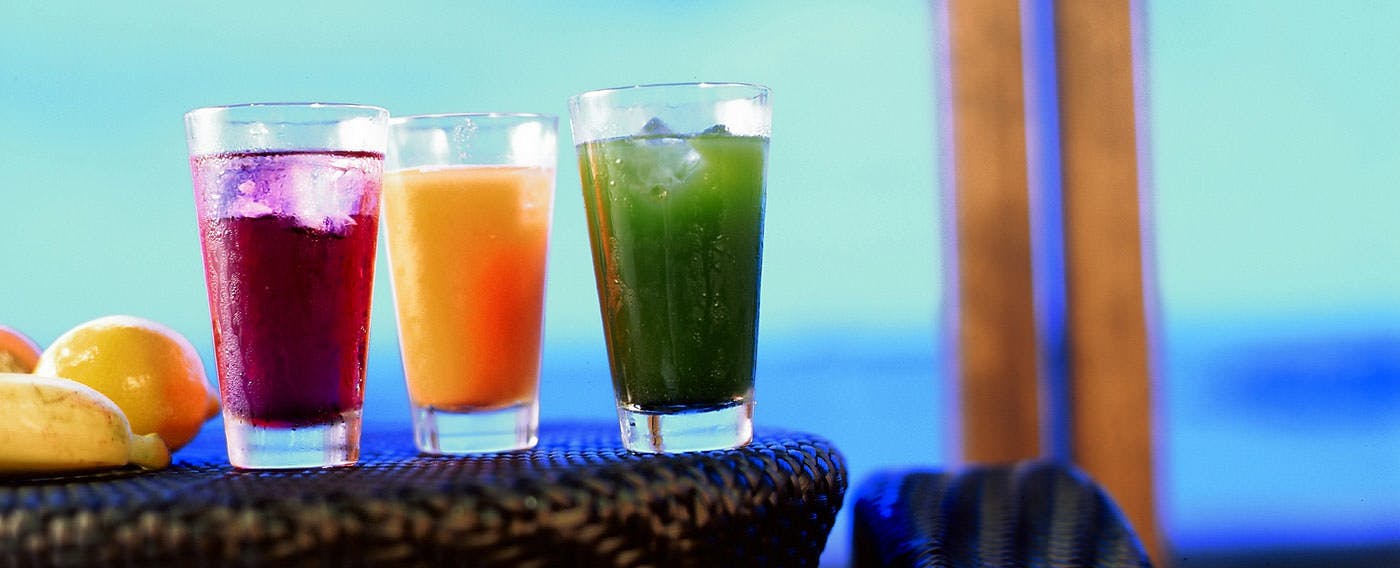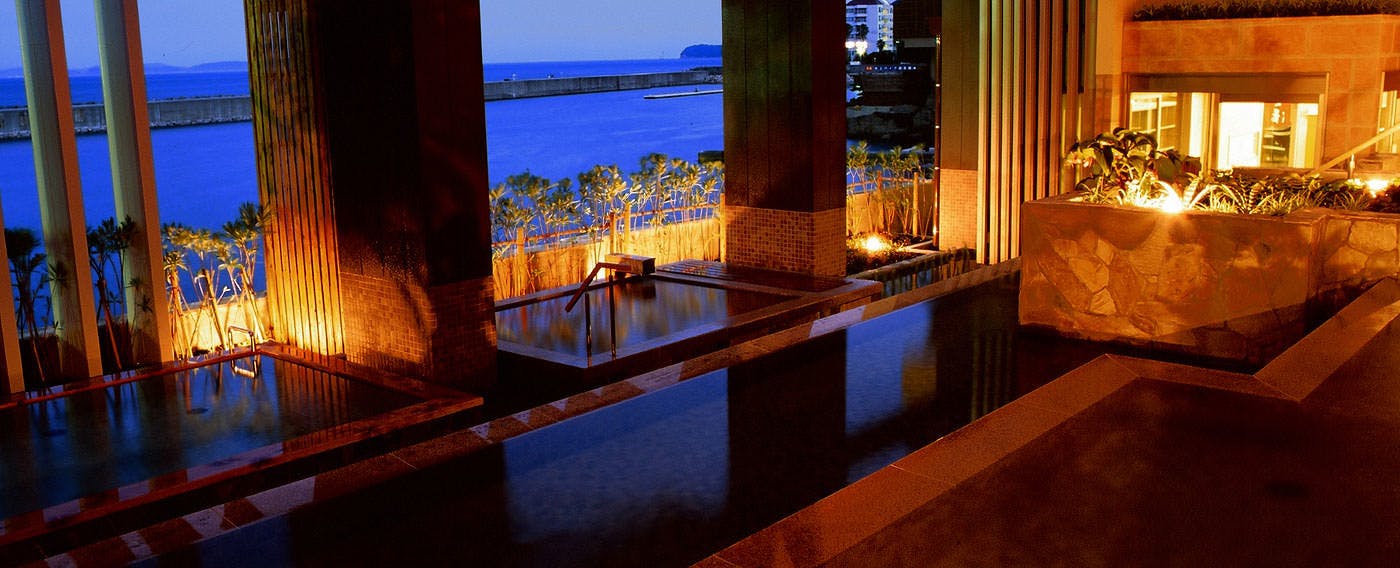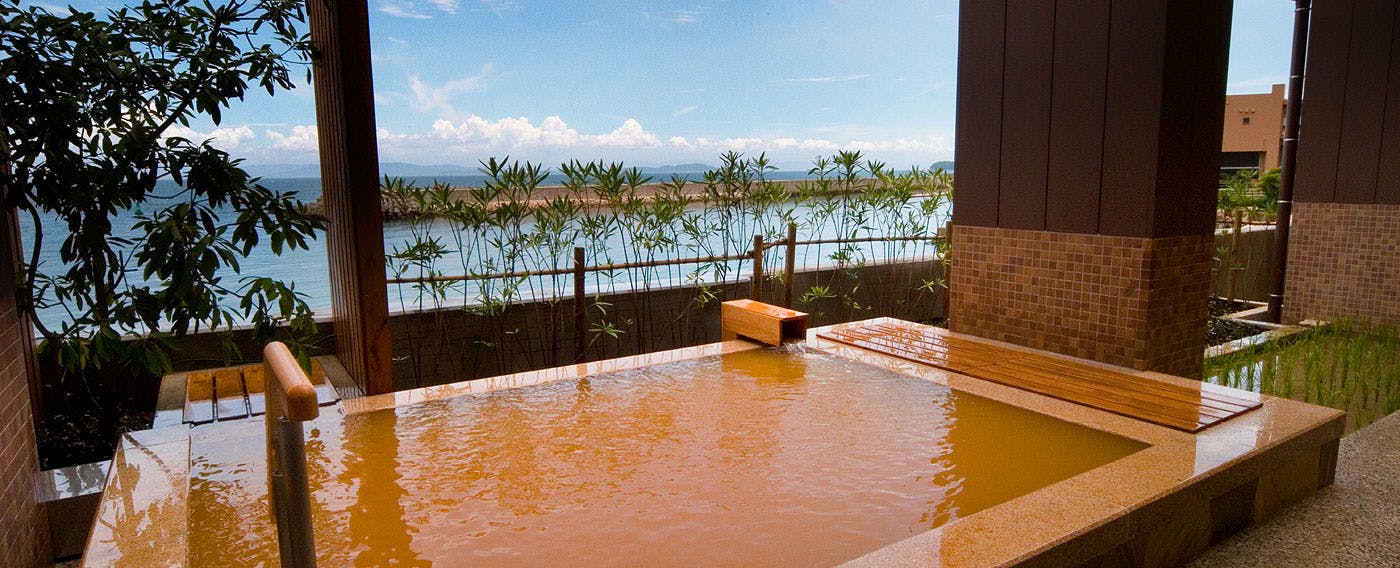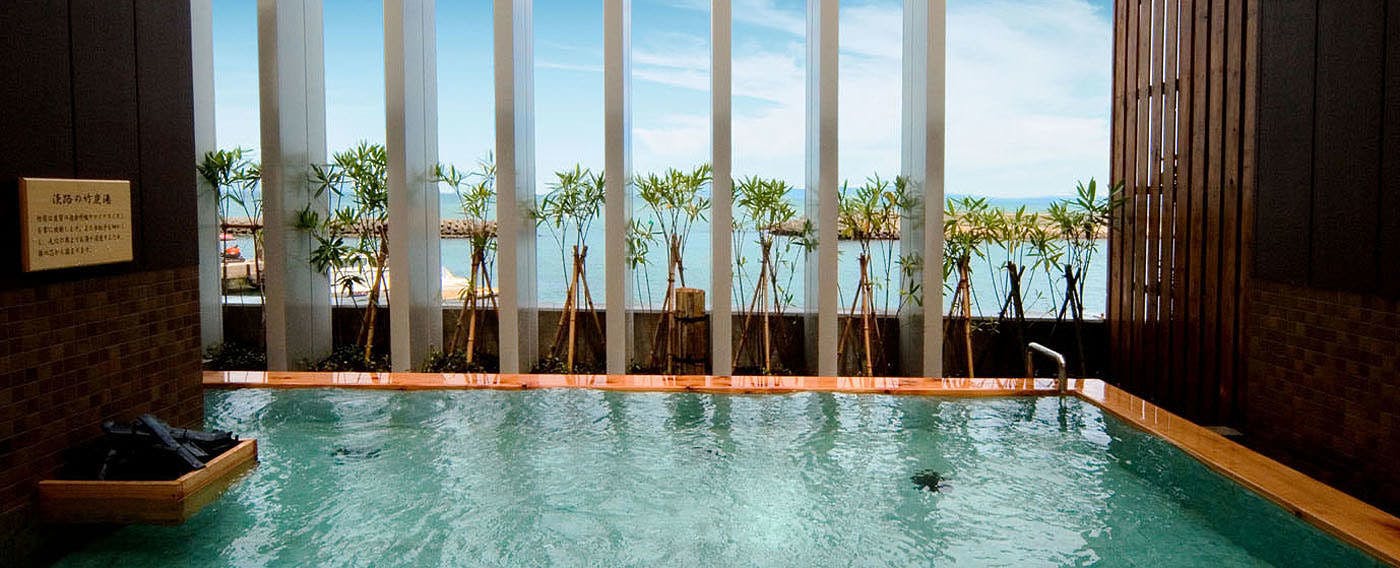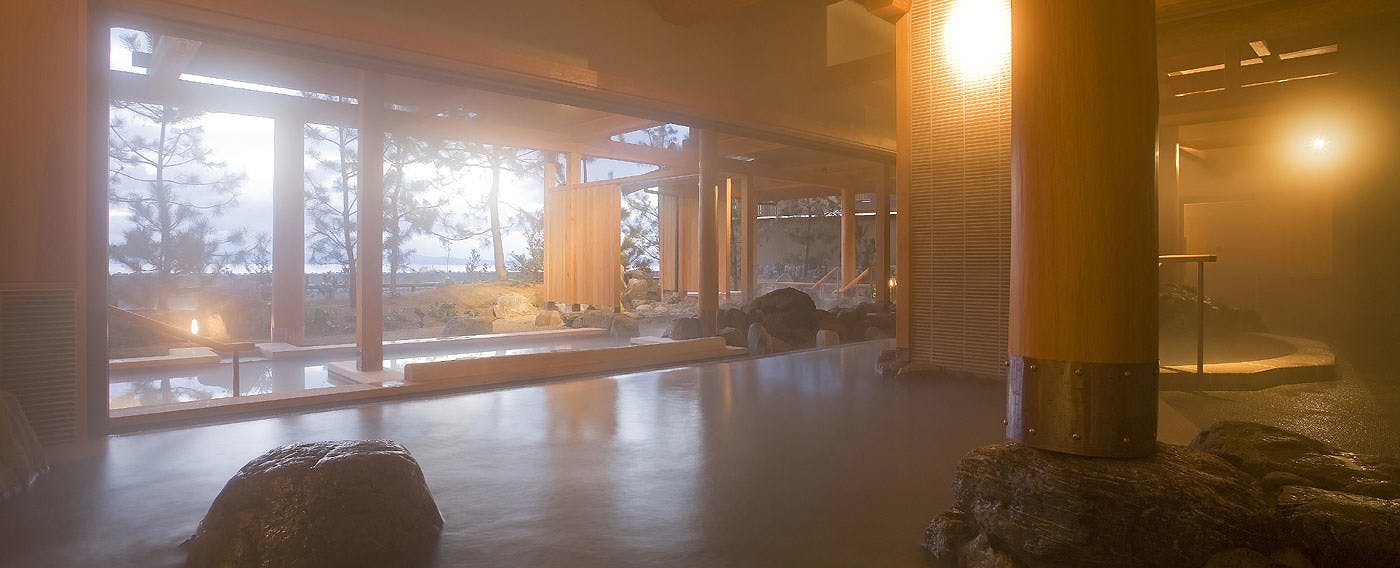 Hot Springs and Spa Relaxation Enjoy various types of baths with three onsen and two natural springs. Relax and unwind at Spa Terrace Mizuki and Tenkyu no Shizuku, which each have their own special charm and beauty.

Awaji Tanada no Yu
Inspired by the scenic Tanada plains of Awaji, this spa features a three-tiered bath. Gaze out at the sea while enjoying an invigorating soak.

Kuniumi no Yu
This is a stately bath featuring natural, fragrant wood and stones.

Tenkyu no Sizuku
A scenic outdoor bath that envelops guests with a feeling of being at the edge of the sea as it meets the sky.

Sumoto Onsen
Gentle and warming, this hot spring is well-known for its health benefits from a light radon content.

Komoe Onsen
Found within the hotel grounds, this natural onsen spring contains a high mineral content that gives the water a milky hue.
Facilities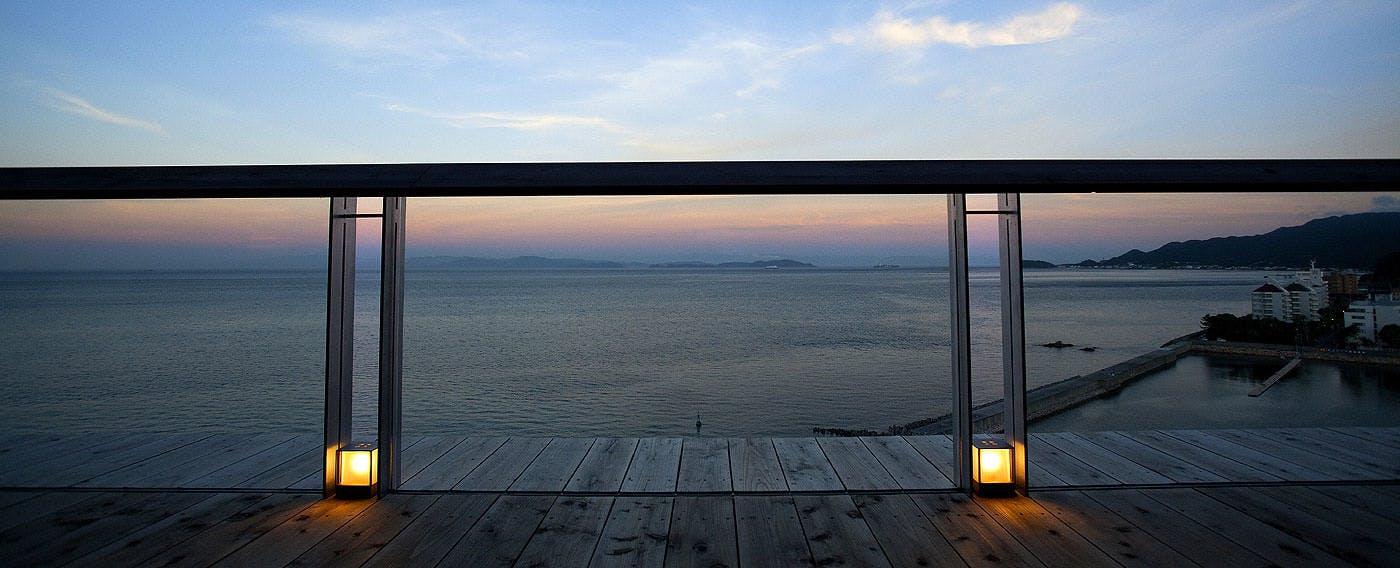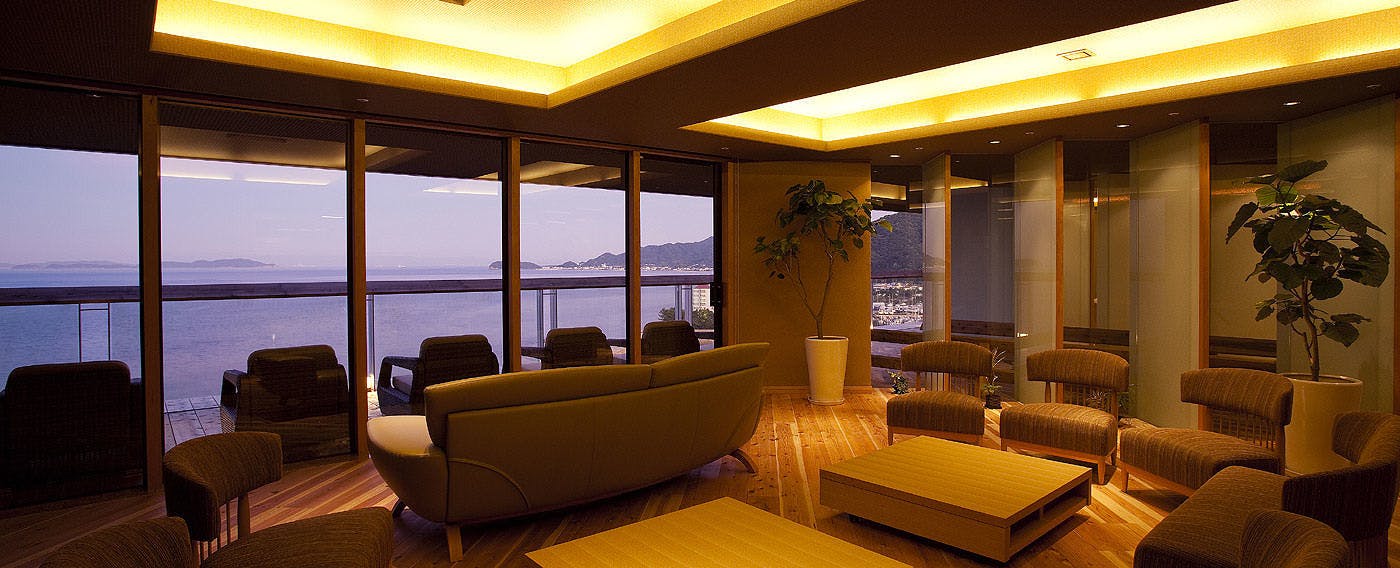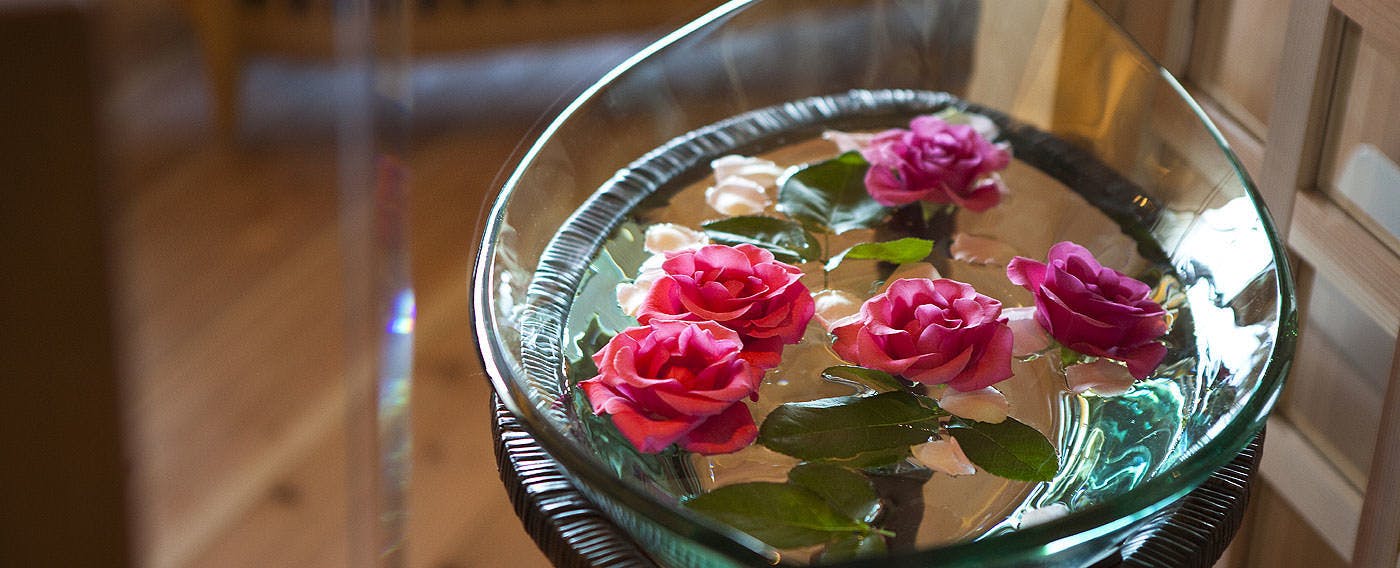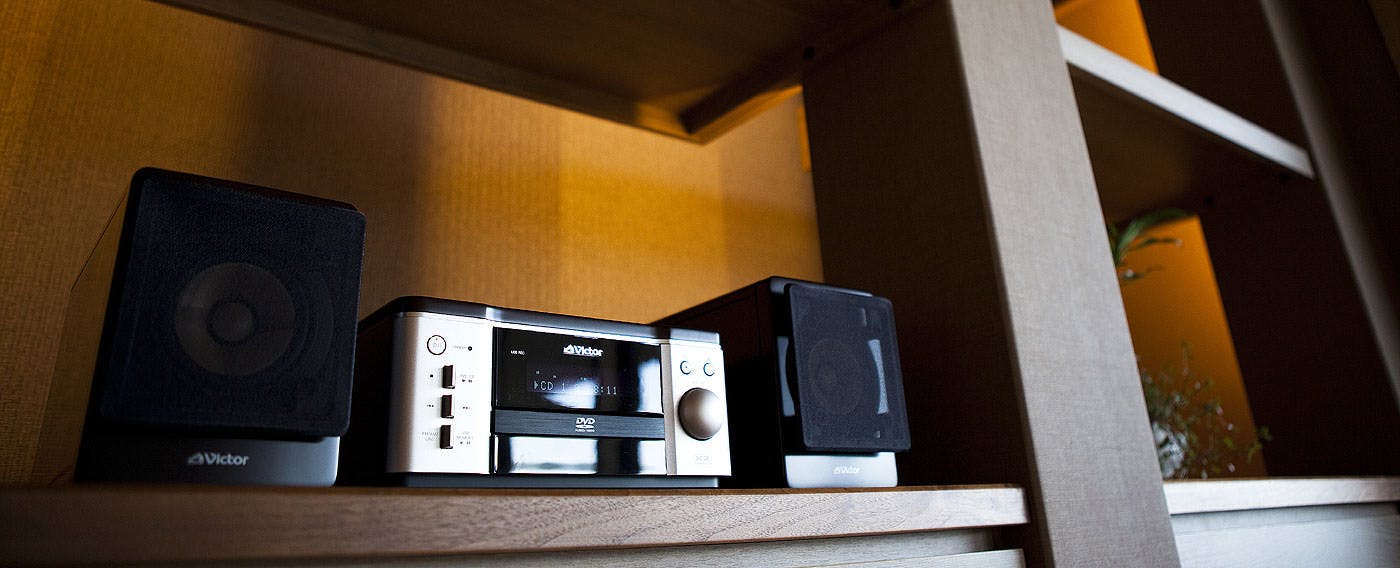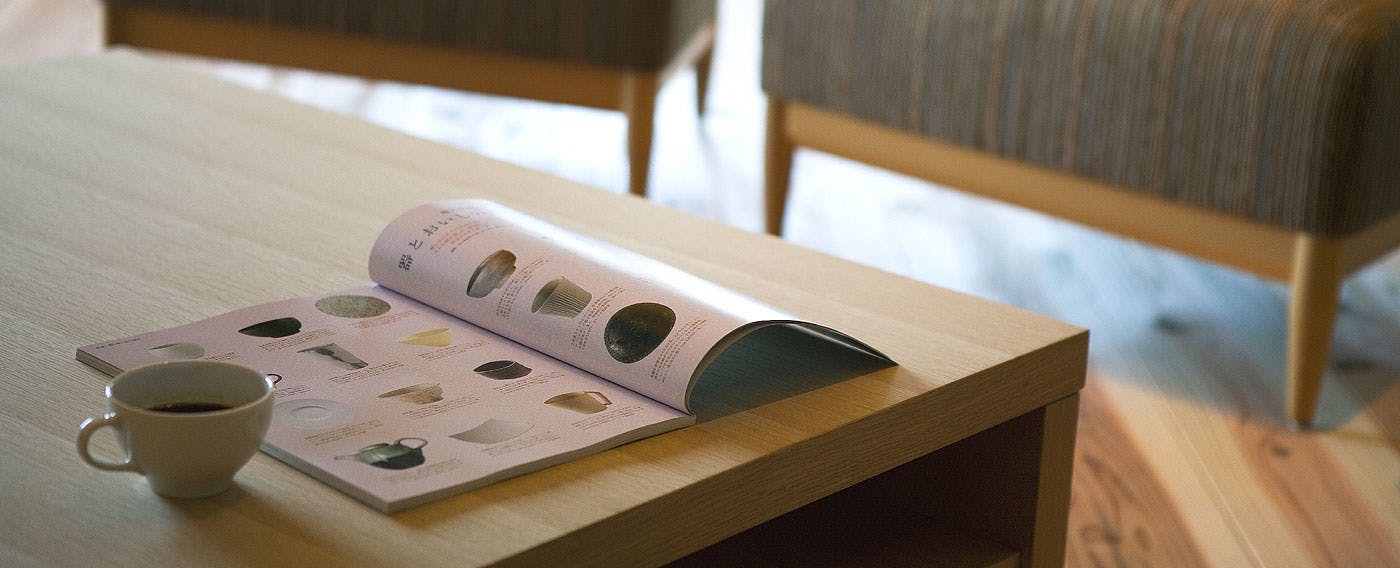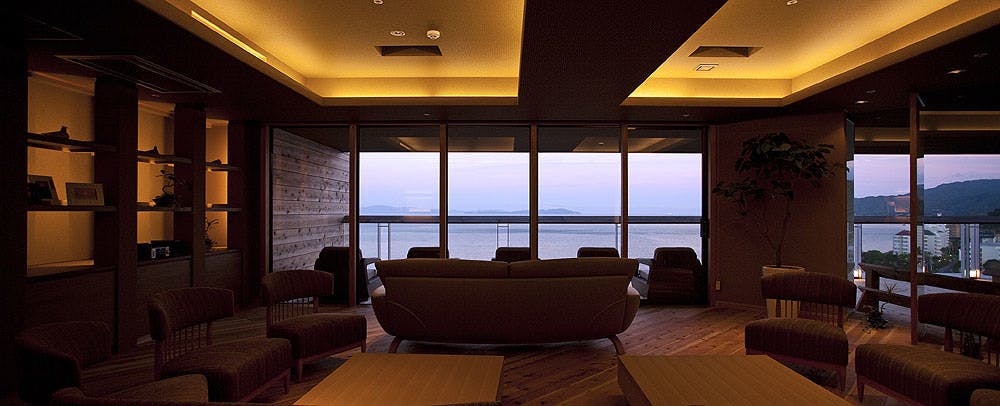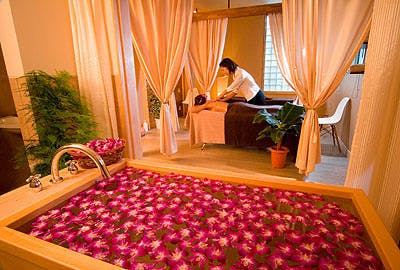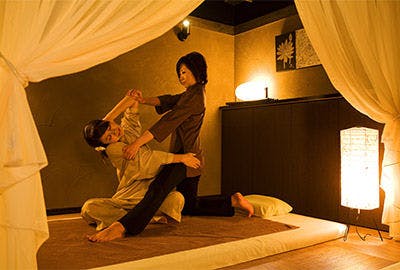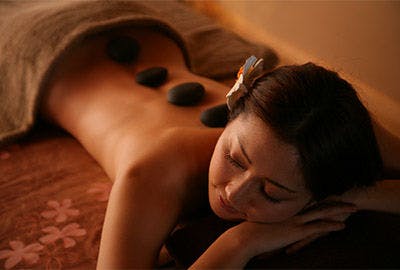 Treatment and Spa Komoe At the Treatment & Spa Komoe within Spa Terrace Mizuki, we offer the exclusive Swiss- made antiaging cosmetic "Cellcosmet", as well as other services, like the flower bath menu featuring fresh orchids, oxygen capsules for weight-loss, geranium baths, and many other wonderful ways to relax.

Other Spa Facilities
In addition to our in-house spa services, other New Awaji Group hotels nearby offer traditional Thai yoga massage as well as Hawaiian lomi lomi massage, thalassotherapy, and Indian Ayurvedic treatments. Guests of Villa Rakuen may also reserve services at these spas.
Access
20 Orodani, Sumoto-shi,Hyogo,656-0023,JAPAN
BY AIR
From Kansai International Airport:
Take an Airport Limousine to Sumoto IC (2 hrs) & 15 min by taxi
From Kobe Airport:
Take Port Liner to Sannnomiya Station (18 min), transfer to express bus to Sumoto Bus Center (80 min)
From Osaka International Airport:
Take Airport Limousine to Sannnomiya Station (40 min) & take express bus to Sumoto Bus Center (80 min)
*Pick-up service is available from Sumoto Bus Center to the hotel. Reservation required.
Reviews
The Hotel New Amaji is a very large hotel and I have see some commercials as well but did not know that the Villa-Rakuen Paradise had only 26 rooms. The large public bath and the bath in the room were great. The room was very spacious and the table (for maximum 4 persons) and we could eat seeing the sea view from the room (not in the night). However I thought the food was too normal. The hot-springs was very soft. So I would recommend it if you are looking for a good bath (open-air bath) .
+ More
Sep 2016
It was the first time we stayed here and it was very good. The sea view from our room and the air-bath build in were there just to get out of the routine. Nespresso was available anytime and the food was very delicious as well. You made onigiris rice balls with the taco-gohan octupus rice we could not eat. Maybe you could have made a better breakfast. It was rainy when we visited so next time we would like to come to see a clear sunrise.
+ More
May 2016
I was impressed with the spacious room. My sons run in the room as soon as you finished your room guidance. The check-in was in the room. The clerk attention was very goodw The food was delicious especially the Awaji-gyu cow meat. If I come to the island again I would stay here.
+ More
Apr 2016
We could enjoy the hot-springs very much. The room and the open-air bath were nothing but luxuary. The food was very delicious. It was a pity that I drank beer too much that could not finish my food. The lunch we ate as part of your service was very impressive because you skip the ingredients we do not like. Next time I would like to come with my family.
+ More
Jan 2016
Information
Check-in Time

From 2:00pm to 7:30pm

Check-out Time

Until 11:00am

Tax / Service Charge

Bathing Tax JPY 150 per adult is NOT included in the rates.

Credit cards accepted at this property

VISA / MASTER / JCB / AMEX / DINERS / DEBIT CARD
Children

All children are welcome.


Pets

Pets are NOT allowed.

Parking

Free of charge for guests; Available from check-in to check-out; Capacity 200 vehicles; No Valet Parking Service

Other policies & conditions

During the high season(Dec 31st to Jan 2nd, May 3rd to 5th, Aug 12th to 15th), 10% additional cancellation penalty is charged for cancellation from 14 to 4 days before the arrival.; Accommodation contract is subject to that of the hotel.