Makino Oto
Makino Oto is an auberge in local forest and hosts only 3 groups a day. Located in Nanto-city, Toyama prefecture, near the Historic Villages of Shirakawa-go and Gokayama. You can enjoy French cuisine with home-grown rice and fresh vegetables. Why not having a comfortable time while seeing the local scenery?
Japanese-Western-Style Room [Kozakura] (Non-Smoking) 47㎡

Half board included

2 Single bed(s)

Non-smoking

See Details
From $594.46
for 2 guests /night
Natural Modern Twin [Edatsubaki] (Non-Smoking) 53㎡

Half board included

2 Small Double bed(s)

Non-smoking

See Details
From $594.46
for 2 guests /night
Japanese-Western-Style Suite [Yotsuhanabishi] (Non-Smoking) 57㎡

Half board included

2 Small Double bed(s)

Non-smoking

See Details
From $650.19
for 2 guests /night
- VAT is included, but bathing tax (around JPY 150 per adult) may NOT be included.
- Price in USD is based on the exchange rate as of today and might be different from that of the booking date.
Foods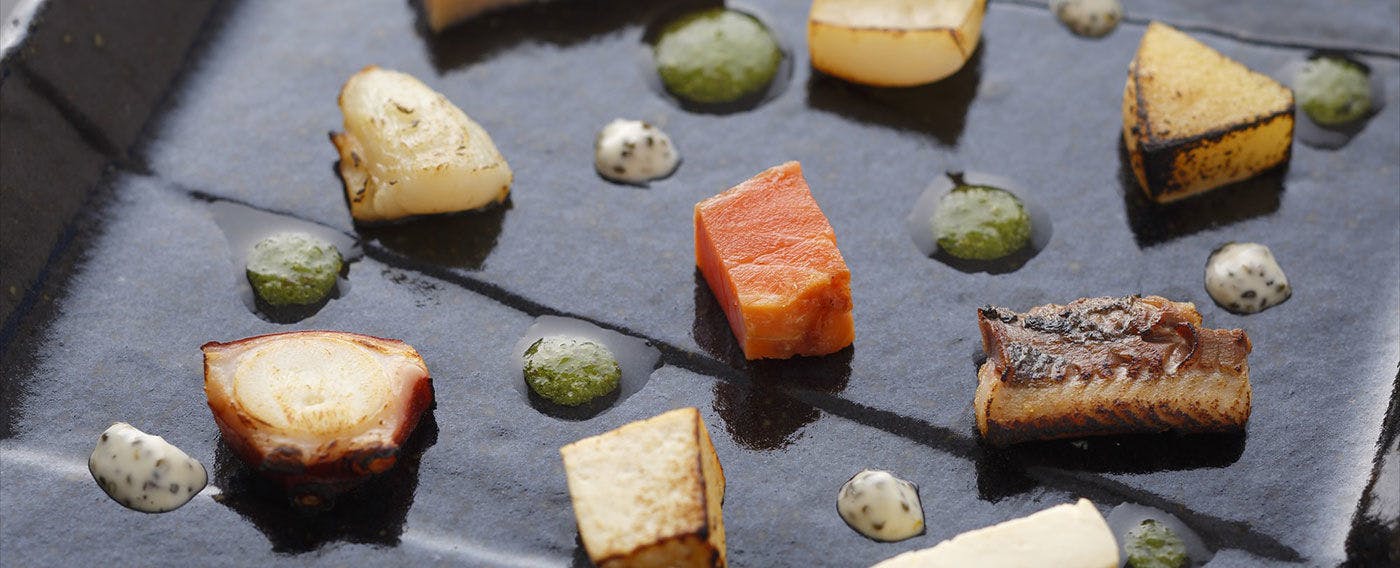 Foods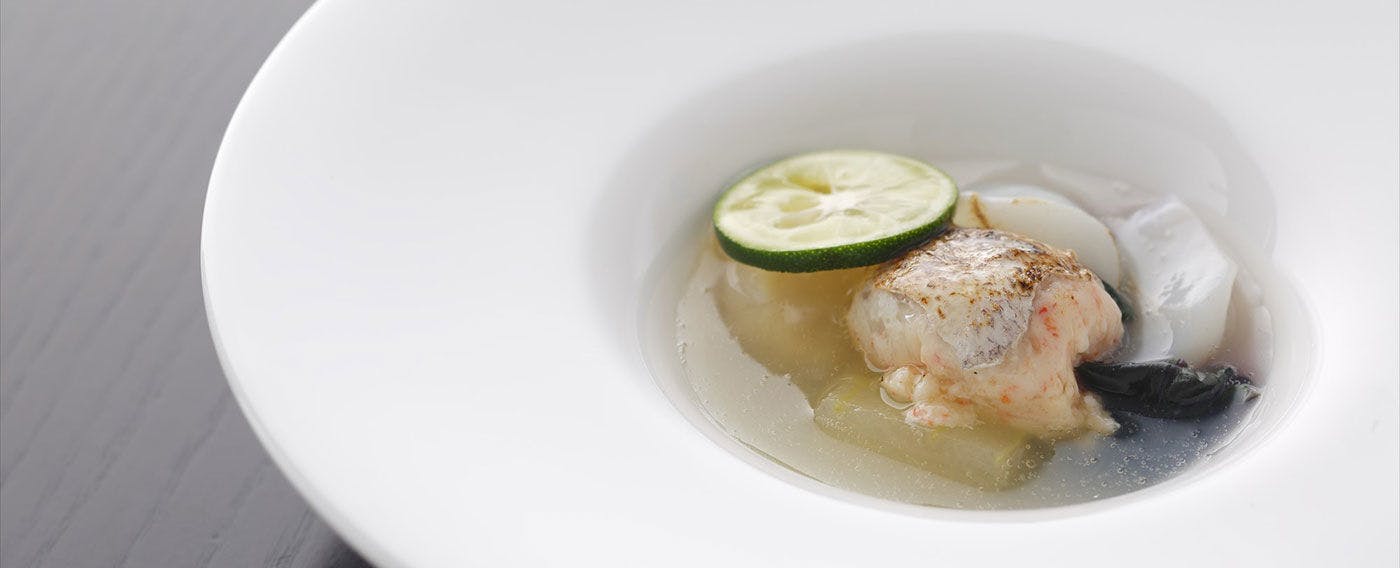 Foods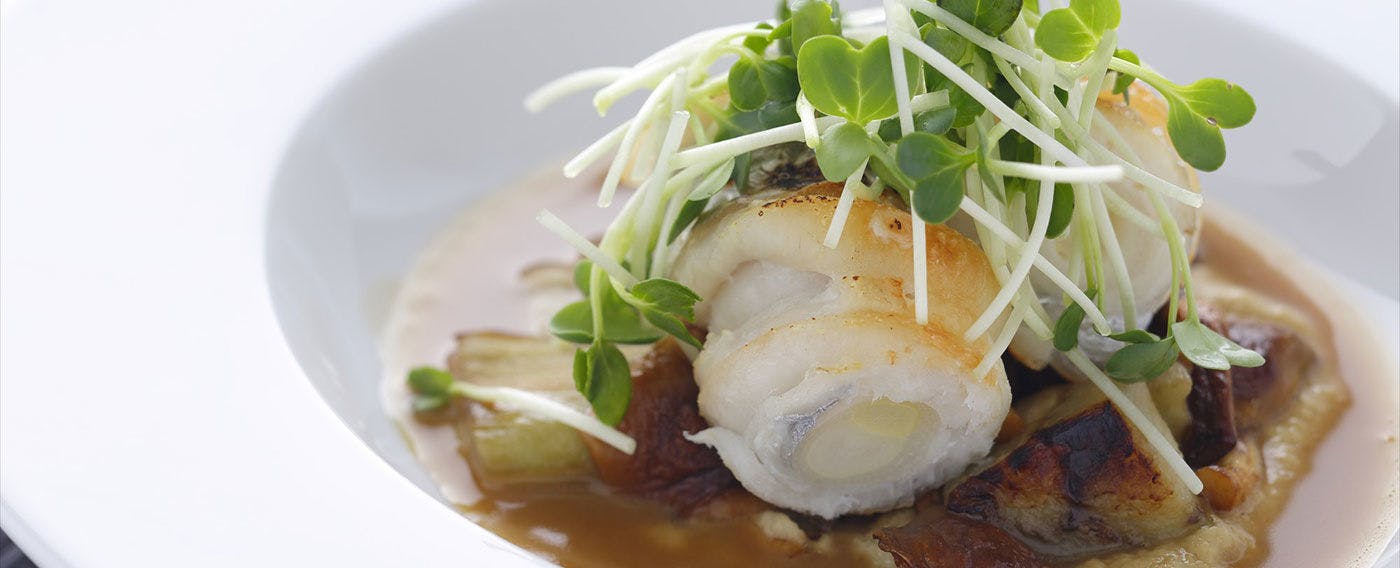 Foods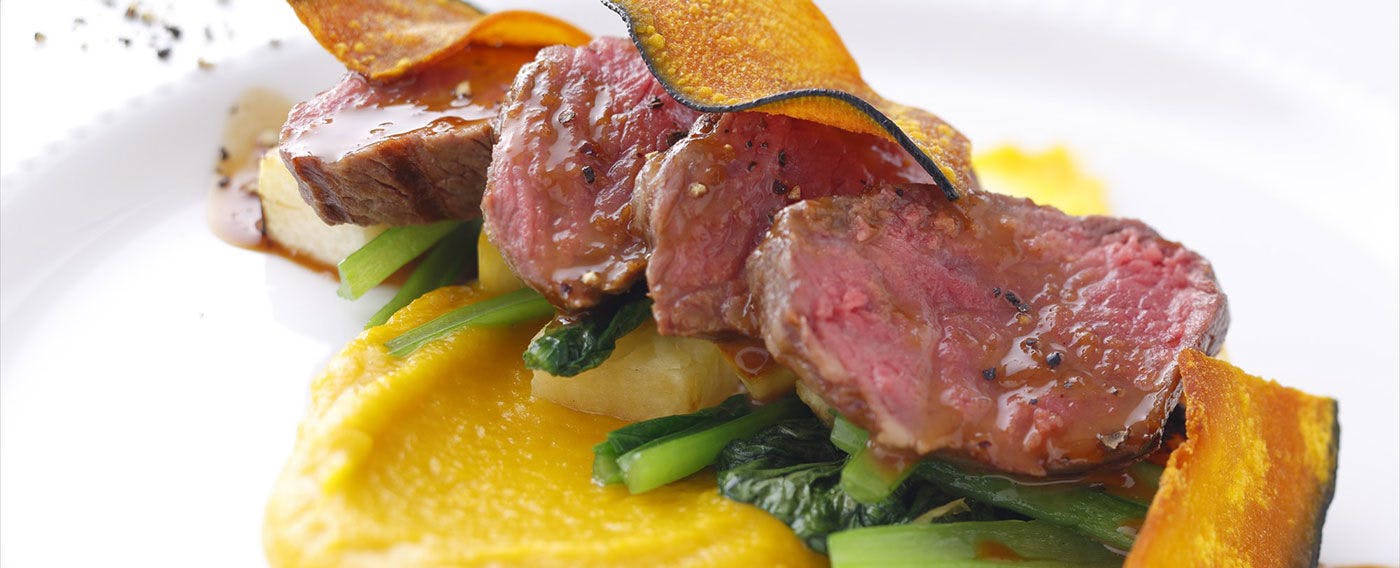 Foods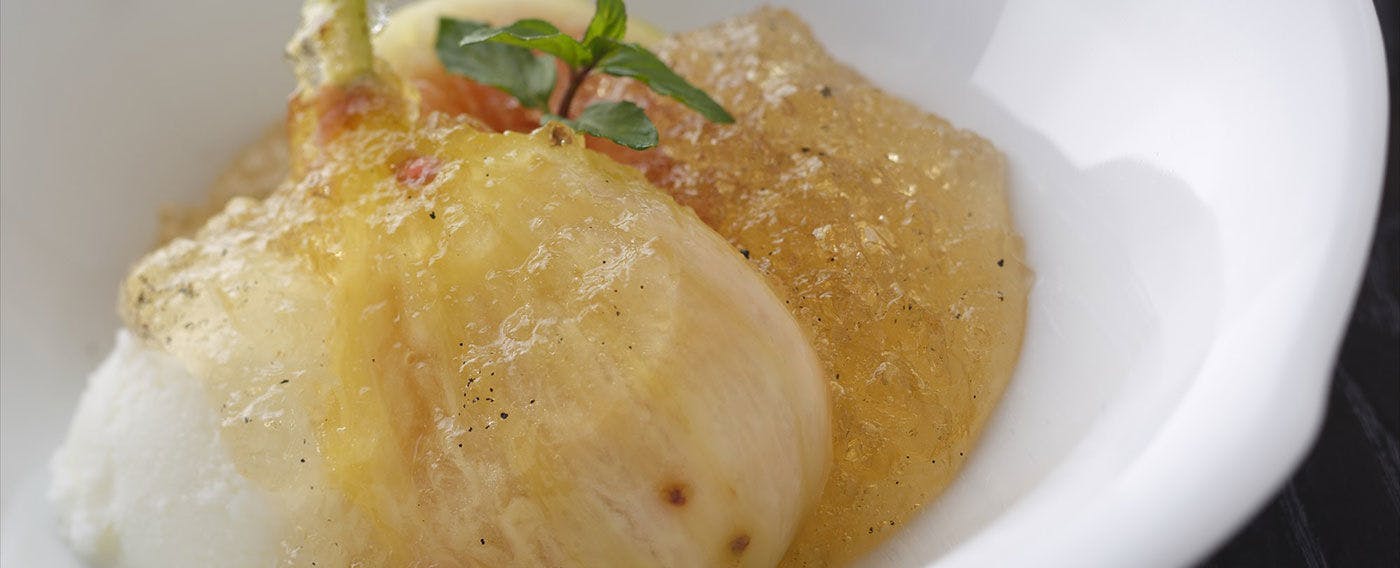 Foods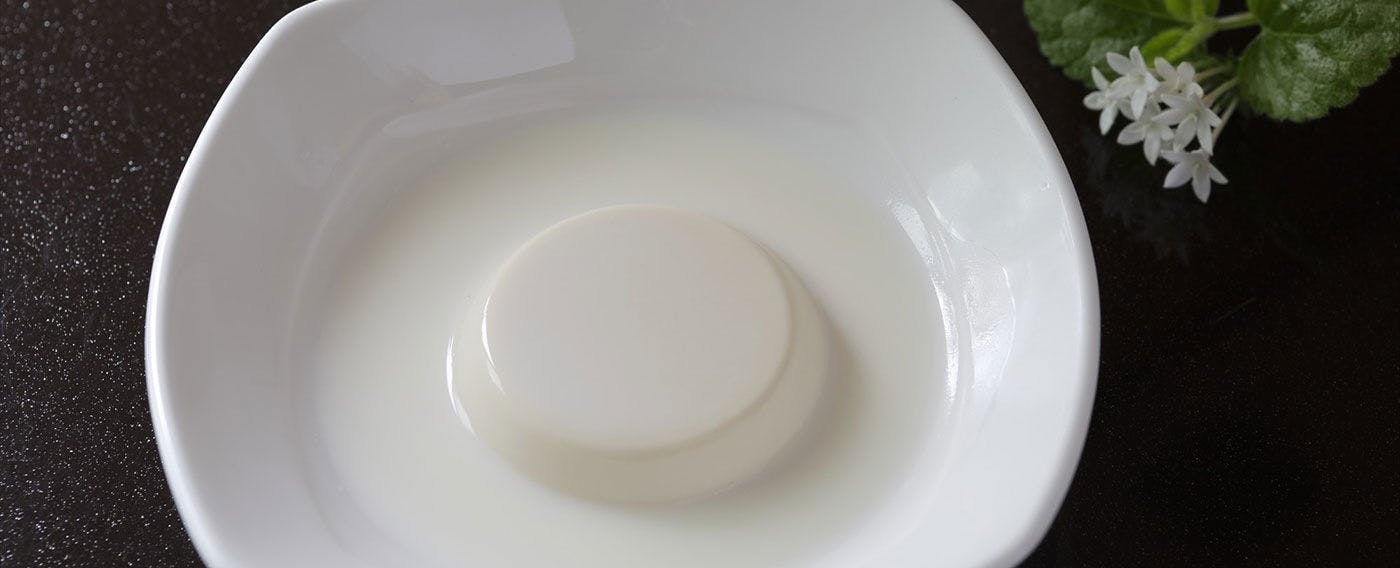 Foods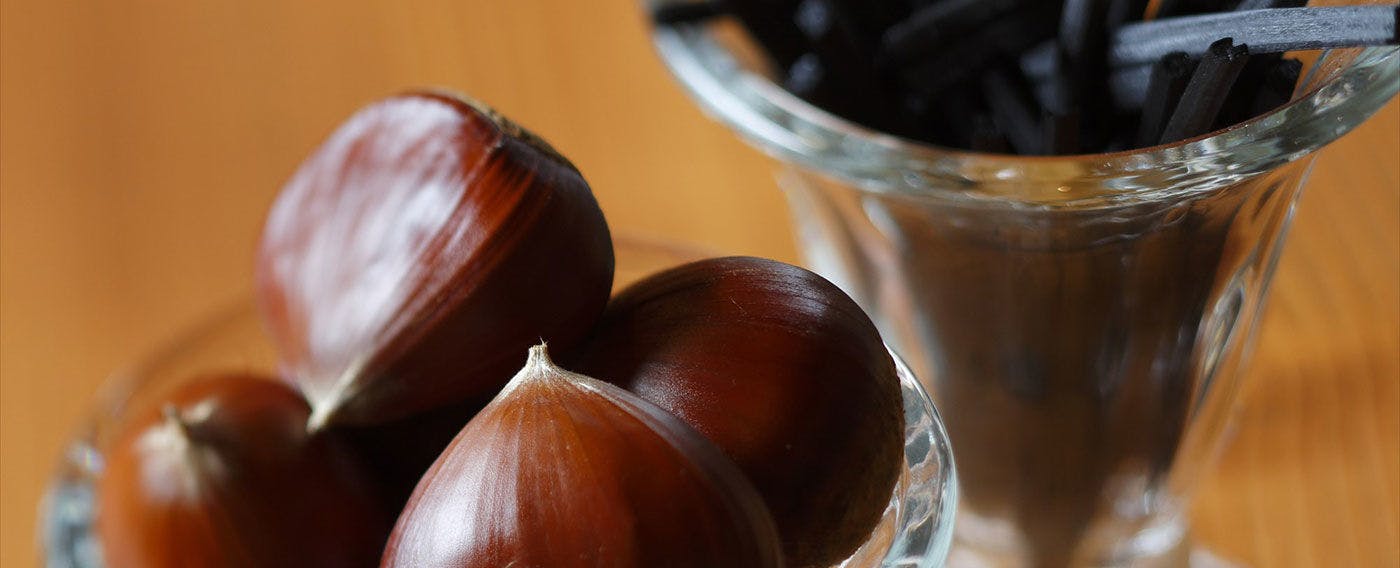 Foods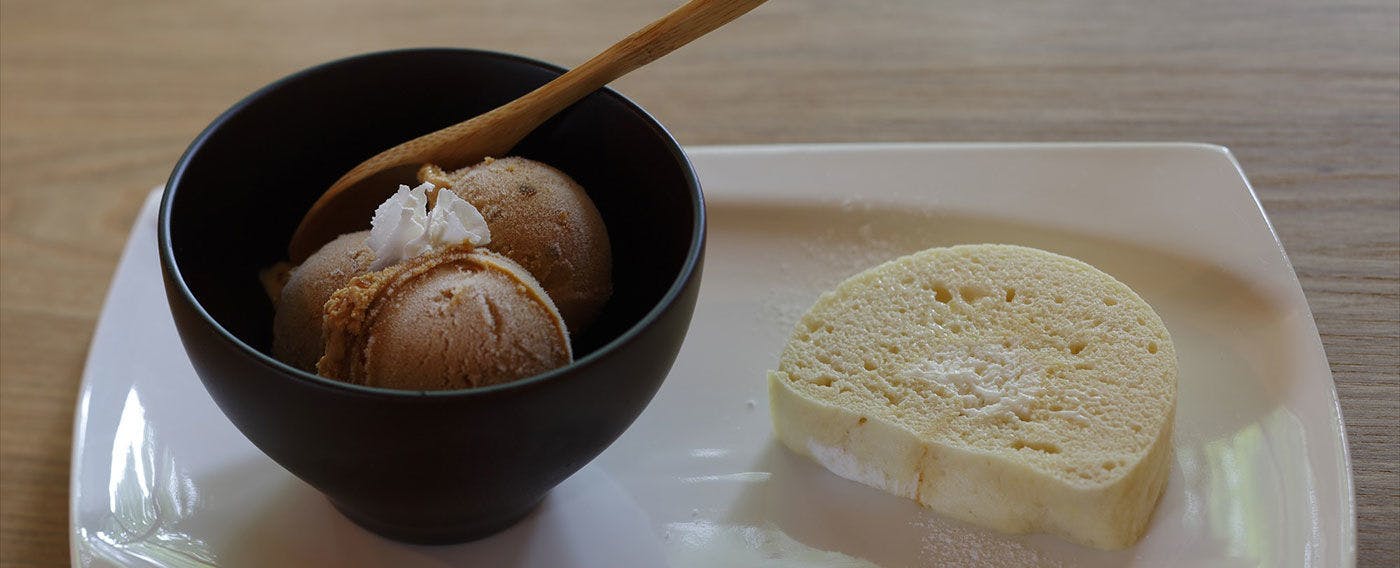 Foods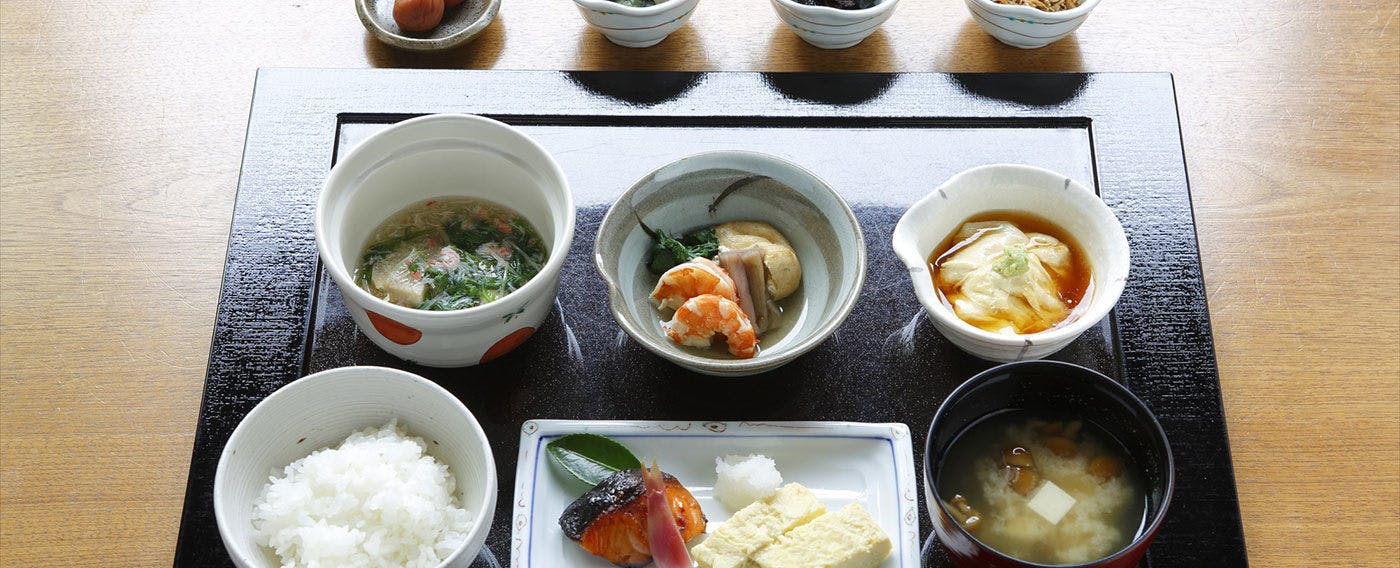 Foods
Garden restaurant 'Makino Oto' Scenery of local forest is spreading through the window. French course menu is served here, which treasures home-grown rice and vegetables, and seafoods from the Sea of Japan. You can use chopsticks, casually as in local village style. Private rooms are available for guests. Wearing a yukata is also allowed at restaurant. Or, why don't you enjoy dinner by dressing up for anniversary?
Baths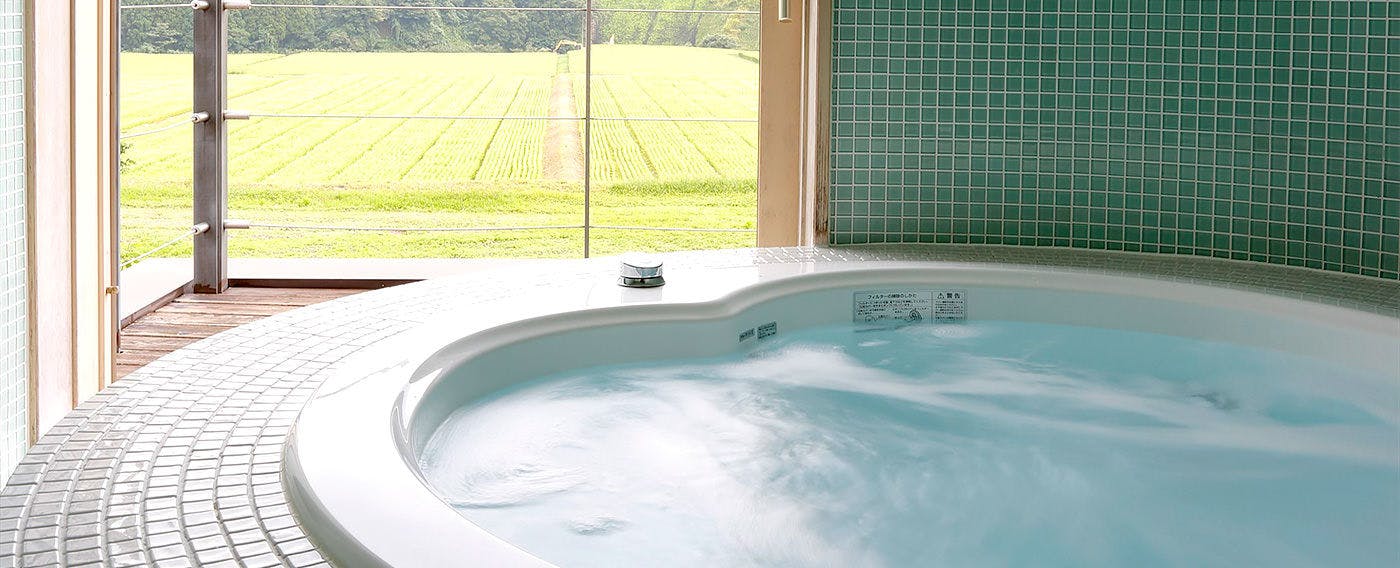 Bath
Relax at bath Enjoy the bath in guestrooms.
Facilities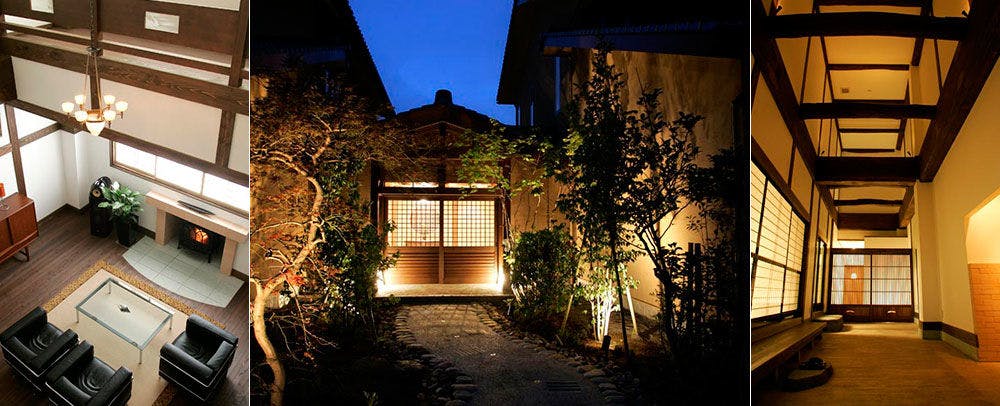 Facilities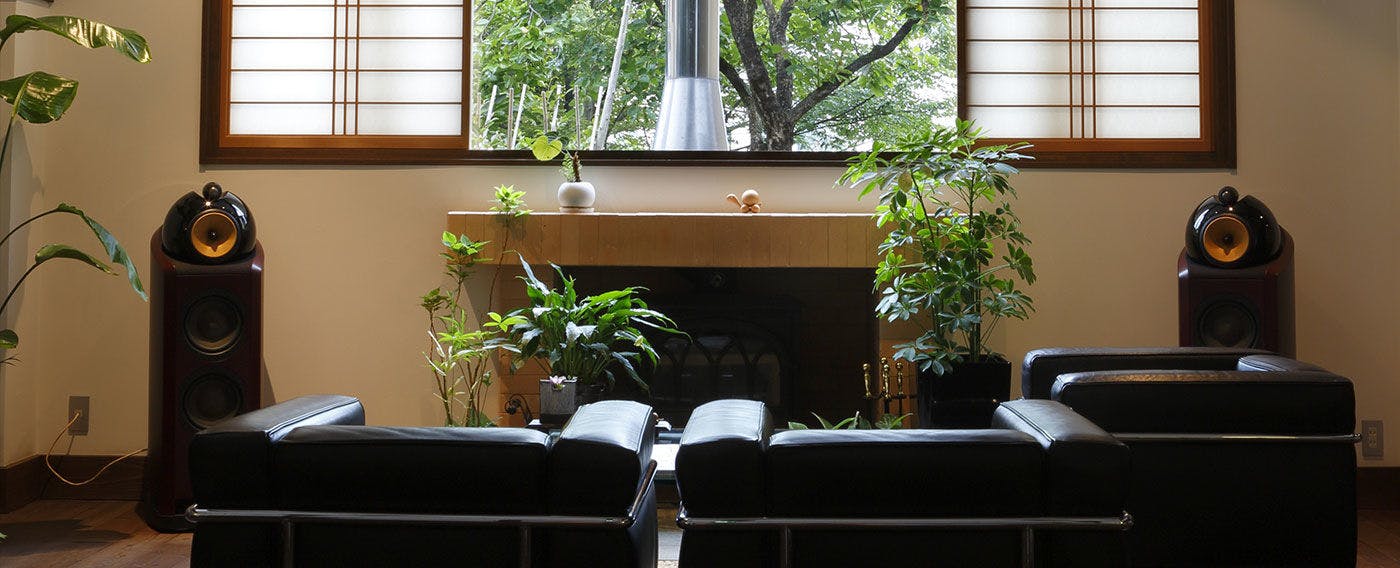 Interior
Interior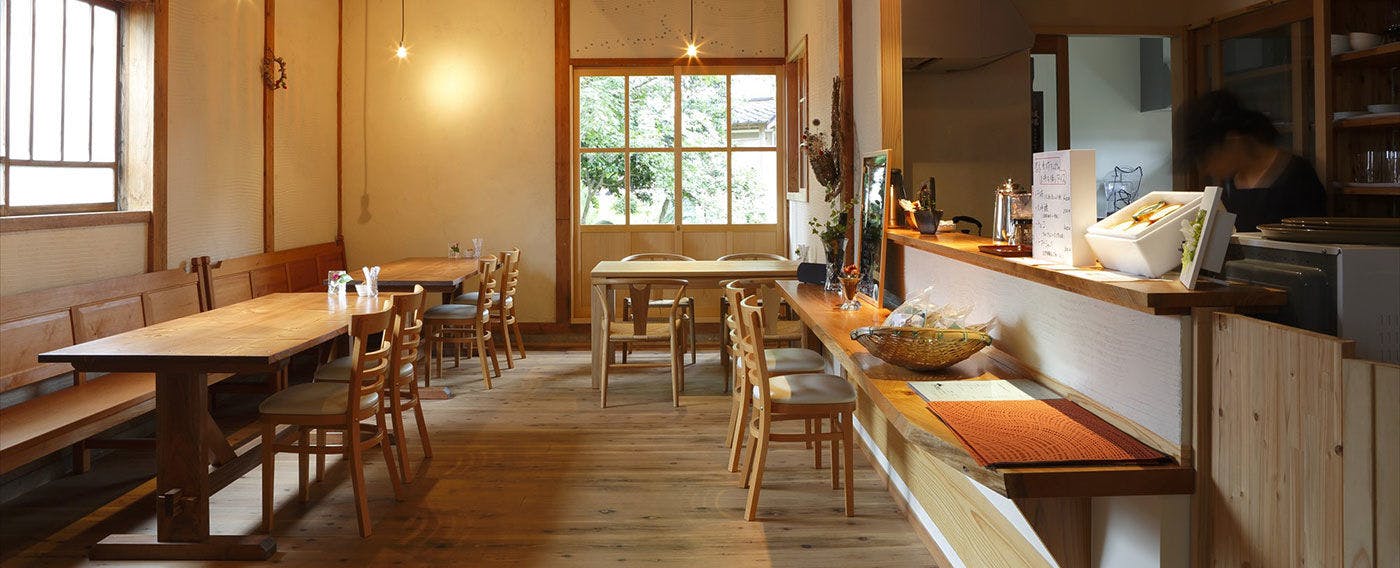 Interior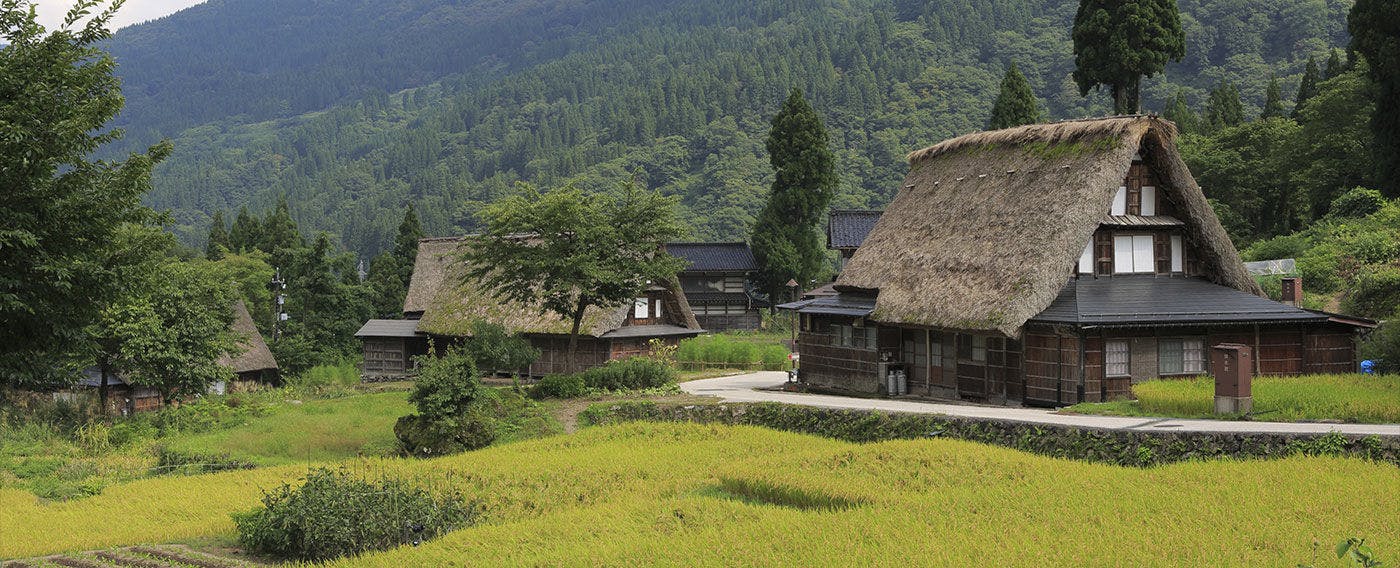 Town Scenery
Fully experience Makino Oto Always feel lights and breeze somewhere. Unexpectedly, it would get your mind ease.
Access
140 Noguchi, Nanto-city,Toyama,939-1844,JAPAN
BY TRAIN
From JR Johana Station: 5min by car

BY AIR
From Toyama Airport: Take a bus to JR Tonami Station, and take another bus to JR Johana Station, and 5min by taxi

BY CAR
From Fukumitsu IC Exit: 5min by car

Shuttle service available from JR Johana Station for free of charge. Please contact the ryokan beforehand.
Reviews
11 Reviews
I was comforted by the view of the mountain and the sound of insects. I had meal in the room next door, and it was good because I almost didn't need to move. It was helpful because I stayed with my mother who has problems in her leg and hip. I thanked for the thoughtful about the volume of the meal and the hospitality.
+ More
Sep 2015
It was a very wonderful inn. I was really satisfied with the food and I had no problem at all. I want to visit here again.
+ More
Sep 2015
It was a really stylish inn built in the rustic countryside. This wonderful inn is a common country house when viewing from the outside, but the inside is spacious with stylish furniture. In the room, there was a well-written heartwarming greeting card. Wild flowers were arranged and decorated here and there and this kind of casual thoughtfulness made me feel happy. For dinner, we enjoyed delicious French cuisine made with local ingredients. However, we ate richly flavored Japanese cuisine for breakfast. Western-style meal as well as Japanese-style meal were surprisingly delicious. And Kamado-cooked rice was so delicious that I had three bowls of rice from the morning. One of the staffs was a very lovely girl and dealt with us with utmost effort. I would like to visit the hotel again.
+ More
Sep 2015
I enjoyed a luxury time doing nothing in a quiet mountain. The dining room was beautiful and the French dinner was delicious and gentle taste,,,it couldn't be better. I liked the Japanese style breakfast. I would like to have had a pyjama besides yukata.
+ More
Sep 2015
I like the meals very much. Especially, the desserts which I was able to order as many as I like as a Diamond membership benefit were great. I think the hotel is too expensive considering the facts that they have no hot springs, the facilities are not that great and there is nothing to see. I would like to come back in a different season.
+ More
Aug 2015
I spent a relaxing time.
Jul 2015
I came here for healing. Thank you for meeting my needs. I felt this is what blissful time is. I had a relaxing time in the quiet environment, and I pretty much enjoyed both dinner and breakfast. I strongly felt the consideration and kindness from the owner and staff members. No wonder they have regulars. I would like to come back as well. It would be nice to visit in a different season next time. Thank you very much. I was happy when they greeted us and see us off. P.S. I hit my little toe on the edge of a tatami mat...four stars for the gust room.
+ More
Jul 2015
The building was a traditional Japanese house style and well-built with painted walls (not with wall sheets) even in the toilets, for example. The service was courteous and the dishes were elaborate and well-prepared. I head birds' singing during the day and a chorus of frogs in the evening when I was at the terrace. It was also nice that I could see the fireflies near the watercourse. But the hotel is situated in a modern Japanese village so the scenery is not particularly beautiful. The room was not so spacious. And they have no hot spring and the bath tub was small. So I am not sure about the hotel charge for that. It is true that there are only few inns that we can call "Resort hotel" in Toyama prefecture, though.
+ More
Jun 2015
The meal, both the dinner and breakfast, were extremely good. I was greedy and had all 5 types of sweets from the special Diamond Stage, and they were all delicious. I will find an opportunity to come back.
+ More
May 2015
It was really good. It's been a while since I had such a quiet time. Speaking of a flaw, it would be that the bath is not open air, and it would be wonderful to soak in the bath while admiring the view of the snowscape. In addition, the food and service were wonderful. It's been a while since I had such a tasty meal. Everyone, including the owner, were all wonderful and I could not help but wish to visit again.
+ More
Feb 2015
The splendor of Japanese hospitality can be found here. The sightseeing driver was impressive with his professional conduct. It is a destined encounter with the inn.
+ More
Feb 2015
Information
Check-in Time

From 3:00pm to 8:00pm

Check-out Time

Until 11:00am

Tax / Service Charge

N/A

Credit cards accepted at this property

VISA / MASTER / JCB / AMEX / DINERS
Children

Children of under elementary school are NOT allowed.

Pets

Pets are NOT allowed.

Parking

Free of charge for guests; Capacity 7 vehicles; Valet Parking Service Available (free of charge for guests)

Other policies & conditions

N/A