- VAT is included, but bathing tax (around JPY 150 per adult) may NOT be included.
- Price in USD is based on the exchange rate as of today and might be different from that of the booking date.
Foods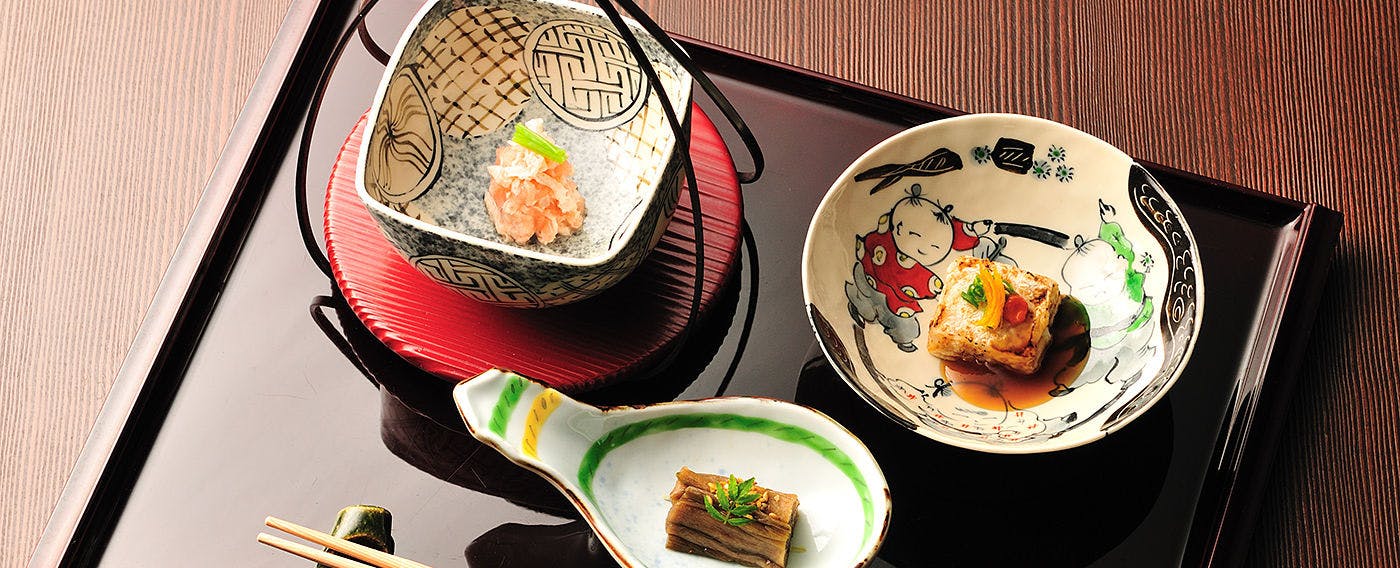 Foods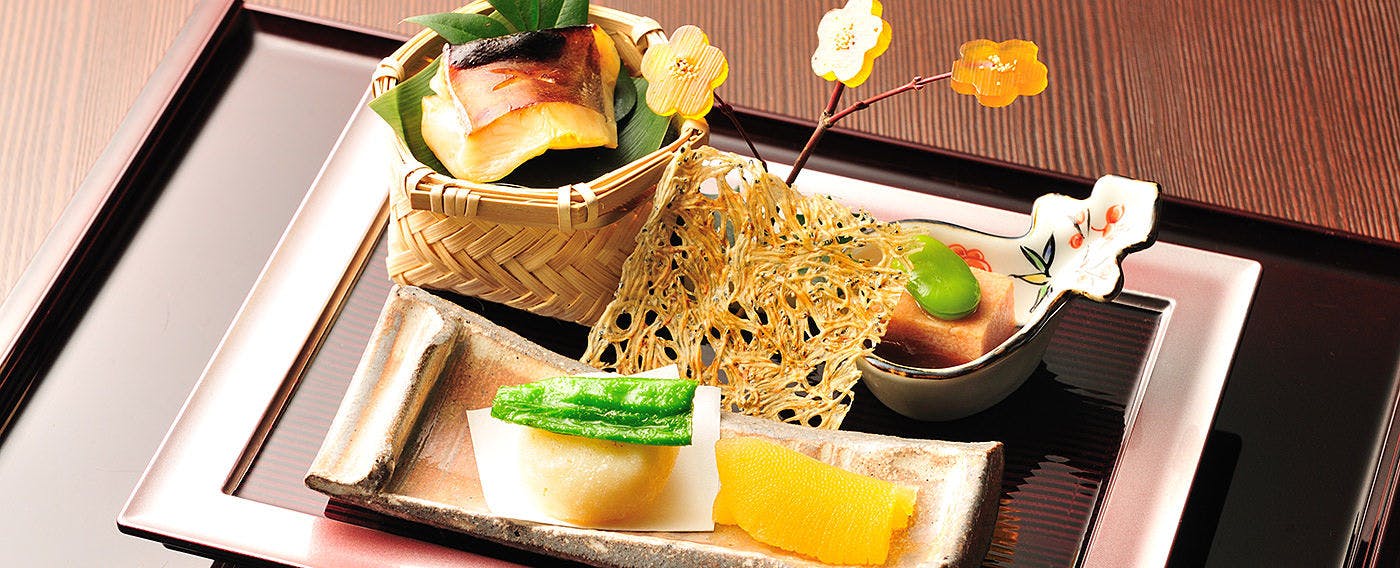 Foods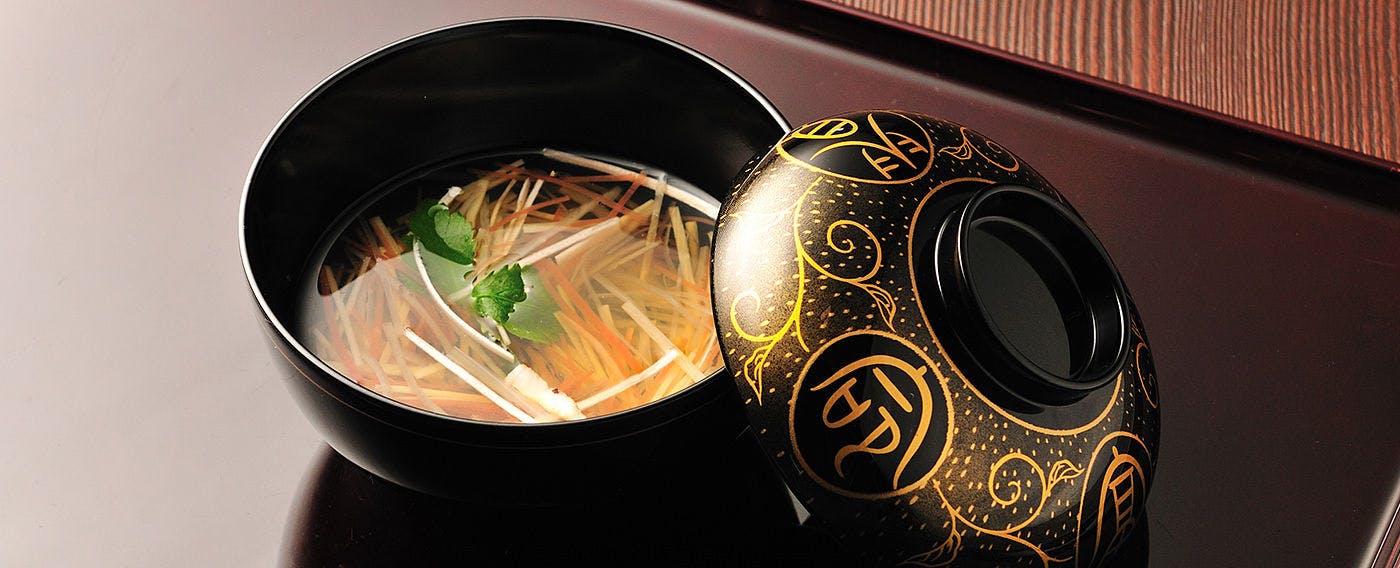 Foods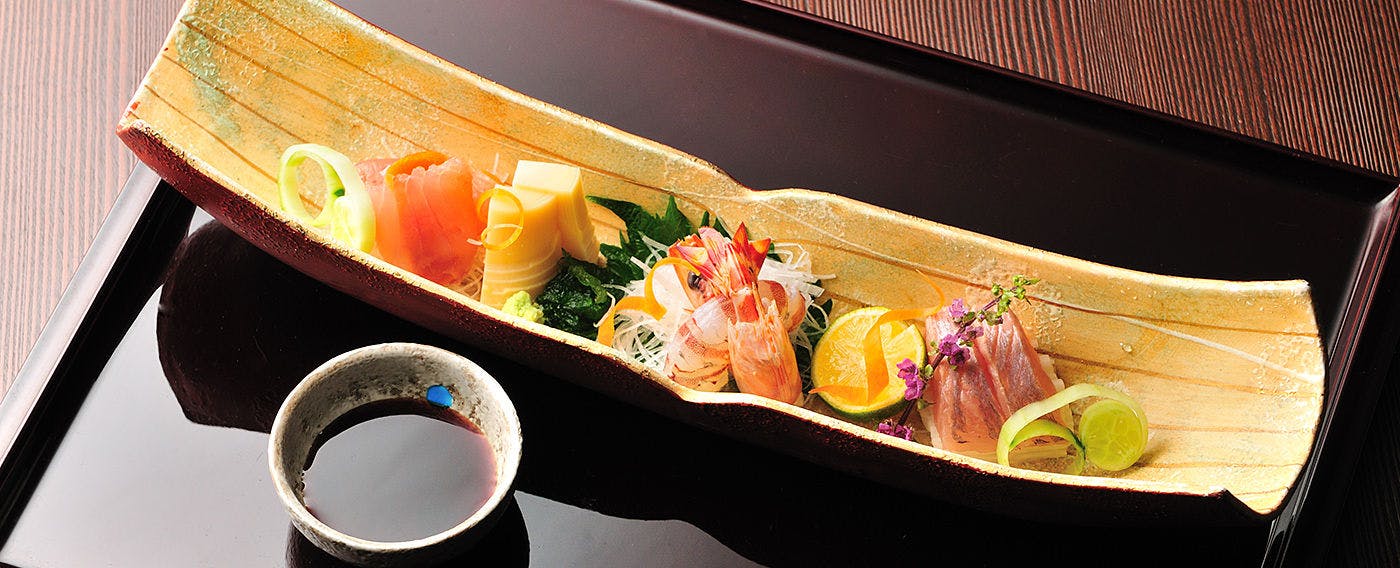 Foods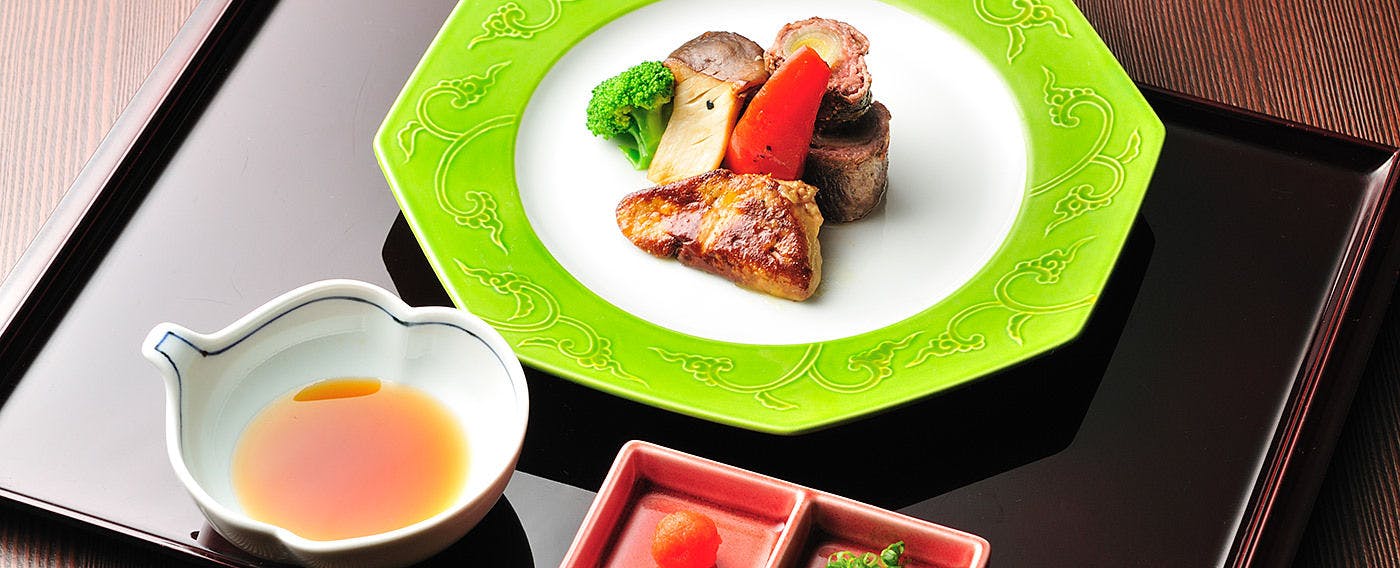 Foods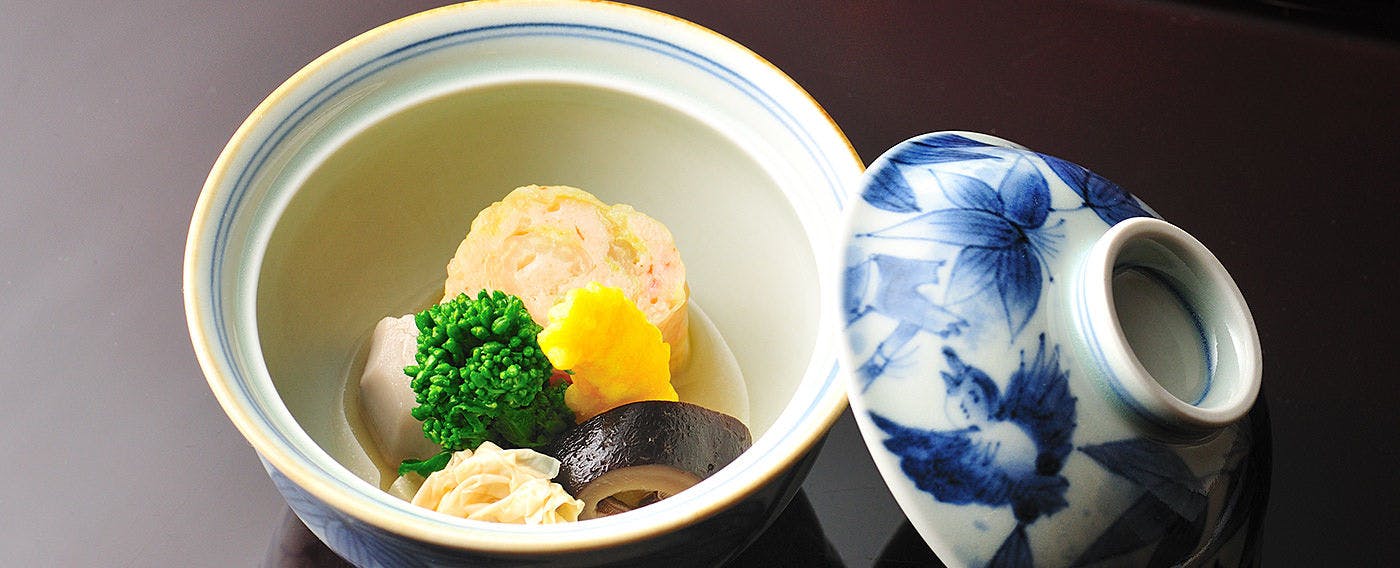 Foods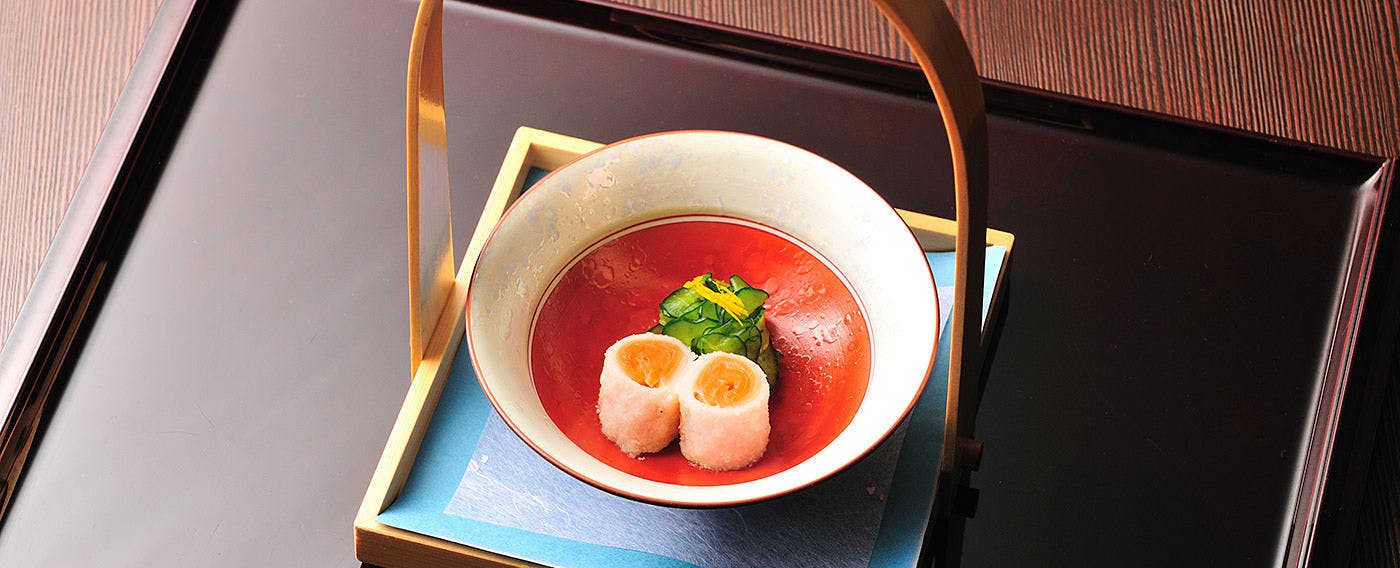 Foods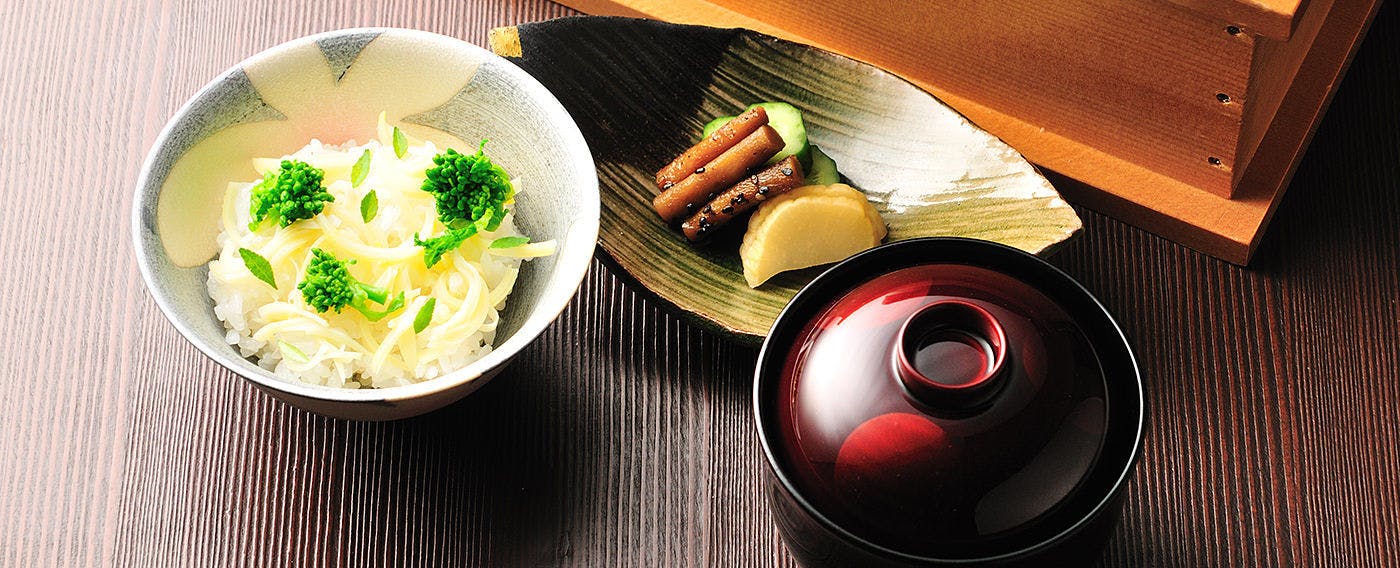 Foods
Foods
Enjoy the beautiful seasons at Yaeno Yaeno serves Japanese kaiseki cuisine and fresh dishes with local and seasonal foods.
Baths
Bath in Room 'Sakura'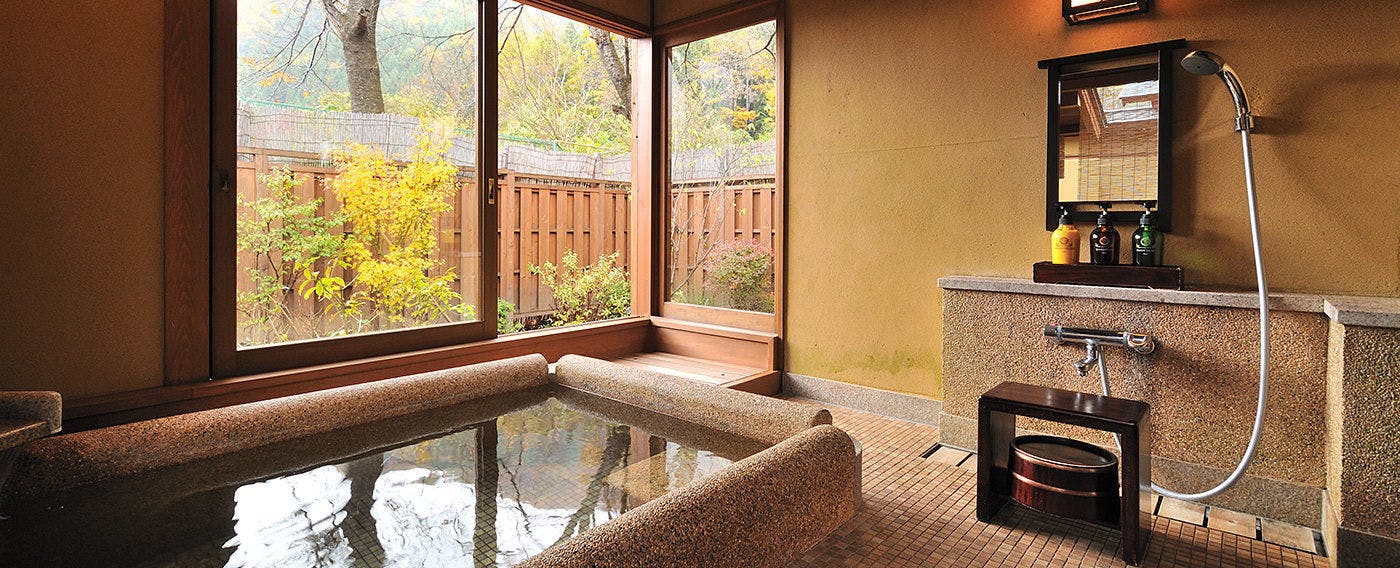 Bath in Room 'Hanamomo'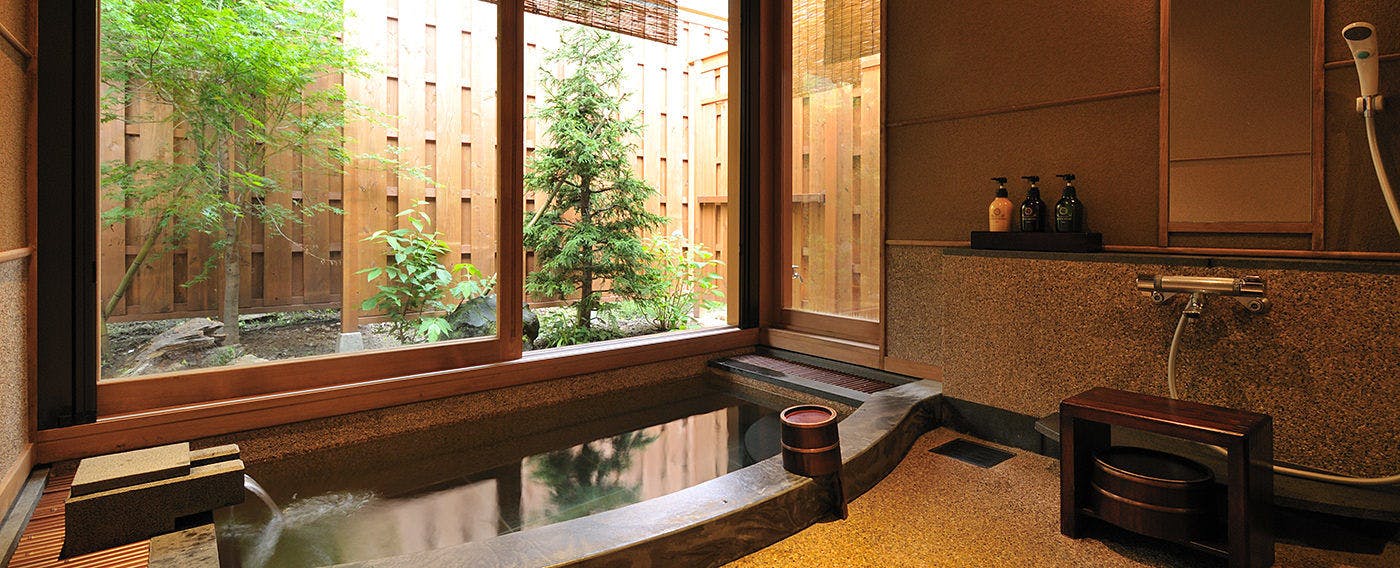 Bath in Room 'Kurumi'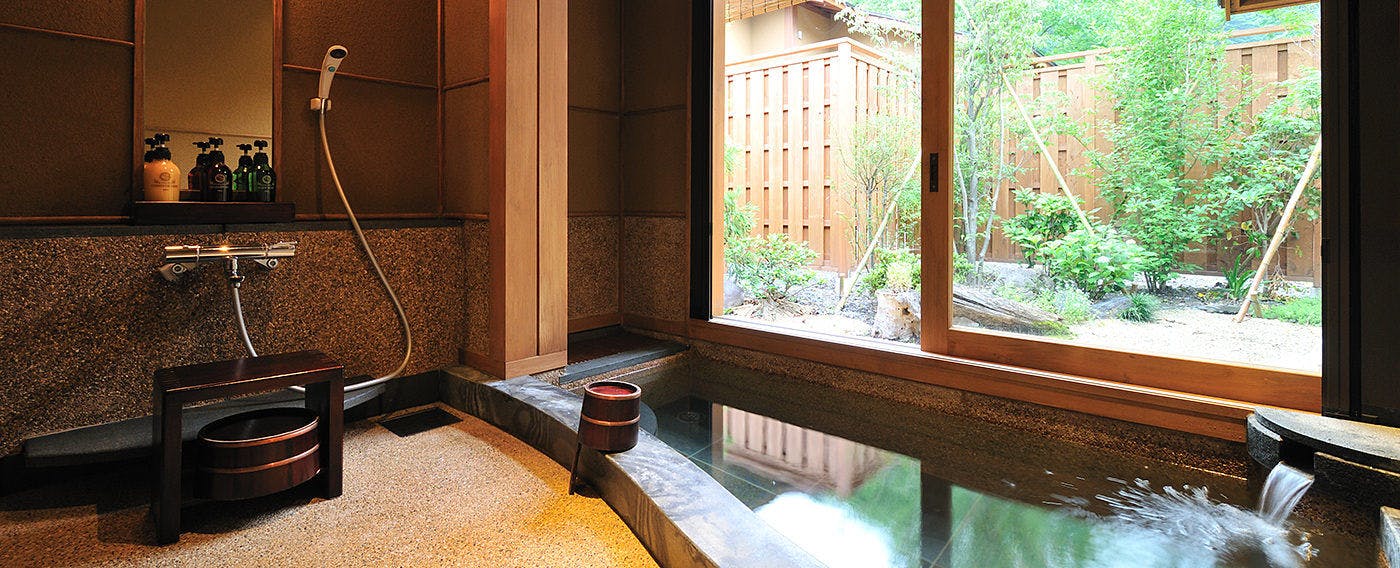 Bath in Room 'Yamaboushi'
Half Open-Air Bath to feel the seasons Enjoy bathing, and feel the seasons of Minakami in the spacious bathtub.
Facilities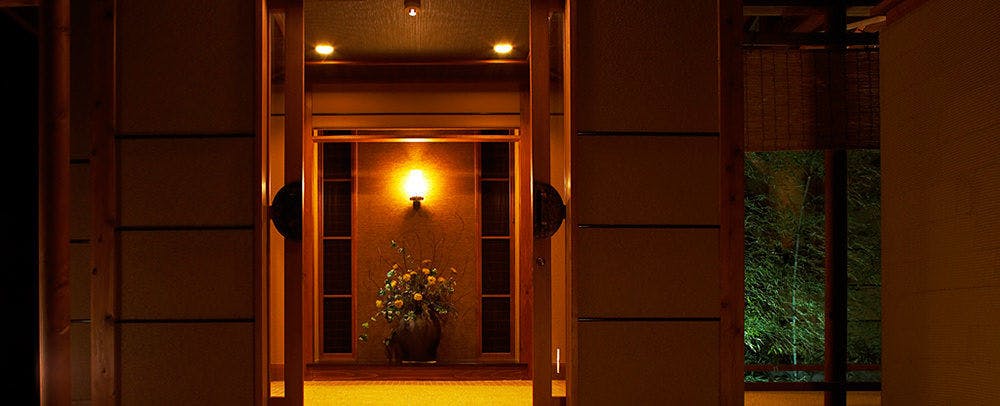 Entrance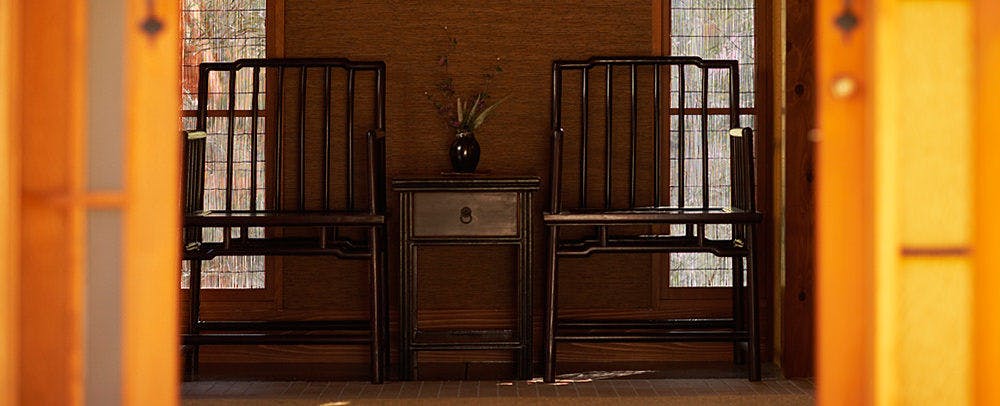 Entrance/Reception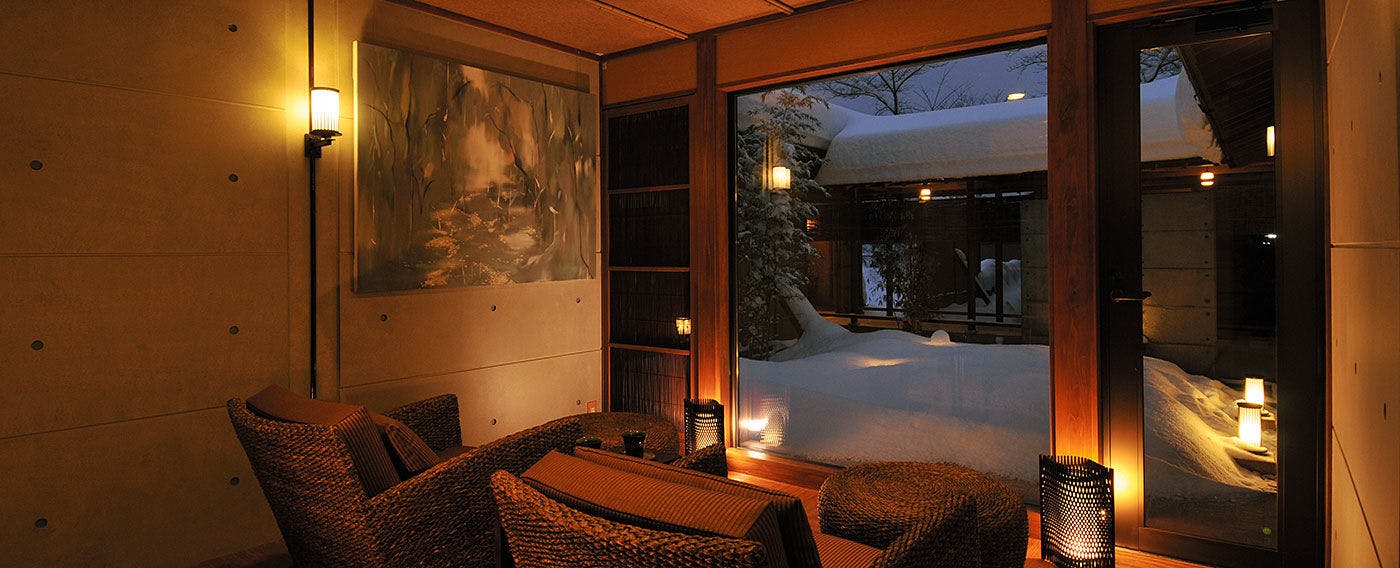 Lounge in winter
Japanese Villa-Style Rooms Japanese villa-style rooms are for relaxing your mind and body without any noise in the daily life. Yaeno treasures space for relaxing with exclusive bath in each guest room, open terrace and living room with a garden.
Access
356 Tsunago, Minakami-machi, Tone-gun,Gunma,379-1725,JAPAN
BY TRAIN
From Tokyo Station: 50min by Joetsu Shinkansen to Takasaki Station, and 1hr by JR Joetsu Line to Minakami Station, and 10min by taxi. Or 1hr 15min by Joetsu Shinkansen to Jomokogen Station, and 20min by Kan-etsu Bus to Minakami Station, and 10min by taxi.
BY CAR
From Minakami IC Exit: 15min by car via Route 291/Route 63.
Reviews
I just stayed for one night, but you helped me much. I was slightly away from hot spring area and its hideaway existence was very good. I was impressed with the meal that creatively made and cannot be tasted as daily meal. The meat was soft enough to melt in my mouth. I chose the volume up plan, but the quantity was a lot (It seem there was also some of the service). I really enjoyed the meal. We can enter the bath anytime we like is the best part of room with open air bath. Enjoy the onsen as long as possible. The window can be opened, I was very disappointed for not being able to open it widely because there is no screen door. When I confirmed it later, it seem that there are also rooms with screen door ... If I have another chance, I want to stay in these rooms too. Generally, I was very satisfied. I could escape from my daily busyness and relaxed. If possible I want to try to stay more than 1 night.
+ More
Aug 2015
We stayed at the hotel overnight on the last day of our summer hot spring trip as a couple. Hot spring, meal and atmosphere are all wonderful and we are very satisfied with them. The service was exemplary for an inn which does not have a reception. The meal was very delicious and the volume was just right for us. And the timing to serve a following dish was just right. We could also take a bath of Onsen in a very comfortable manner. One unfortunate thing was that we could not find an analysis table which shows the component of the hot spring. We may have overlooked it, but as we are amateur of Onsen, we wanted to know the benefits of hot springs, etc. As it is a very wonderful inn, I want to visit here again.
+ More
Sep 2015
I have heard that a extremely hot day continue in Tokyo. I enjoyed the hot spring as long as possible and it was a real luxury. Next time, I would like to visit there in the season when I could take a bath looking at the snow.
+ More
Jul 2015
They listened to my requests and It is appreciated that they don't meddle with the guests too much. It is an ideal hotel for those who would like to relax away from noises of urban area. It was a comfortable and healing stay.
+ More
Jul 2015
I was blessed with good weather and enjoyed beautiful greenery. I was able to have a peaceful time as my room was in an annex. I really enjoyed a wide variety of dishes, as well. Having had a stomachache, I appreciate a free rice ball served as a night snack. Thank you very much. The bathroom was good, but I wished I could see the sky a little more. I found a cherry tree. It must be beautiful with cherry blossoms in spring and a snow scene in winter. I would like to visit the hotel every season. Thank you for your hospitality.
+ More
Jul 2015
It was a very quiet and fantastic place where I could spend time relaxed. I felt the warmth of the employees working there and felt that I would like to visit again; it was such a fantastic hotel.
+ More
Jun 2015
I appreciate their response to our request for food. Thanks to them, my husband was able to enjoy meals. Although my husband doesn't like to bathe with other people due to different culture, he became fond of soaking in a hot water, so it is important for us to have a larger bath attached to the guest room when we visit hot springs, which was satisfied this time.
+ More
Jun 2015
We really liked the hotel when we stayed there last autumn and it was our second time. The cherry blossom petals had started to fall but the flurry of falling cherry blossoms was so elegant and we really enjoyed it. We did not stay at the same room as the last time but the room, the bath room and the facilities were all prefect for me. As for the service and the meal, my wife and I were both very satisfied. I felt their guest-focused attitude since they had installed free-Wi-Fi service as I requested in the guest questionnaire last time. I expect that they will install my other request which is the reception of BS digital broadcasting.
+ More
May 2015
Thank you for taking care of me and my husband. The dinner and breakfast were both delicious. Many seasonal ingredients were used and all the platters were wonderful. The cherry blossom just started blooming and I'm glad to be able to view the cherry blossom while having my meal at the dinning room. I would love to visit again during another season. Thank you.
+ More
Apr 2015
When I visited, the sakura were in 80% bloom, which I was glad for as I could admire the view while sitting by the window, or in the bath. I had a relaxing time as the bath was big and the room was also clean. I didn't meet any other guest at all. I find the taste for the meal normal, but that might be partly because I expected too much after reading reviews from other. However, I am impressed as every dish was wonderful and well-prepared. The head chef even came to our room and I find him to be a person with a courteous attitude. I'm grateful to them for seeing us off. My husband had to leave early due to work, and I'm really thankful to them for their kind response. Thank you very much. I had a good time with my spouse at the quiet and wonderful inn basking in the feel of spring.
+ More
May 2015
I was surprised by the wonderful taste of the meal. Everything I had, from the tea snack to the small dishes, were all truly satisfactory. It piqued my interest in other seasonal dishes. The staff offered good service, and I'm also satisfied with the room and bath but one thing: there was cigarette filter waste, which could be left behind by the previous occupant, scattered in the garden beside the deck in the room. Coming from someone who do not smoke, I was disappointed with that.
+ More
Apr 2015
Information
Check-in Time

From 3:00pm to 6:00pm

Check-out Time

Until 11:00am

Tax / Service Charge

Bathing Tax JPY 150 per adult is NOT included in the rates.

Credit cards accepted at this property

VISA / MASTER / JCB / AMEX / DINERS
Children

All children are welcome.
Children of 0-3 years old are free of charge when sharing a bed with an adult. JPY 1,000 is charged for additional futon bedding.
Children of 4 years old or older are charged the same rate as adults. 4 years old to 6th grade students of elementary school are served with special Shokado bento box by chef.

Pets

Pets are NOT allowed.

Parking

Free of charge for guests; Capacity 4 vehicles; No Valet Parking Service; Prior reservation is required to use the parking with roof.

Other policies & conditions

Reservation is accepted up to 2 nights.