SEKIZENKAN
Sekizenkan, a place with a history that spans over 300 years of service, started in 1694 in the Genroku era, with an ever present influx of guests visiting the onsens. Known as Japan's oldest onsen resort, the 'Honkan' (main building) brings forth a spa culture that lives on till this day, the 'Sansou' (mountain retreat) constructed with excellence using the Momoyama style is situated at the highest elevation amongst the Shima onsen, and the 'Kashoutei', a place wrapped in the serenity of Oimatsu, these are the three buildings that comprise the resort. Here, at Sansou and Kashoutei, you can enjoy the rich flavours of the kaiseki cuisine prepared by the executive chef with pride. Enjoy your experience with four different baths rich in variation, amongst which are the 'Genroku no Yu' a retro-modern style bath, 'Mori no Yu' a place where you can experience the transition of the four seasons, and others.
Japanese Modern Room

Half board included

1 Single bed(s) + 1 Single bed(s)

Non-smoking

See Details
From $463.25
for 2 guests /night
Standard Japanese Style Room

Half board included

Japanese futon bedding

Non-smoking

See Details
From $503.54
for 2 guests /night
Connecting Japanese and Western Room

Half board included

Japanese futon bedding

Non-smoking

See Details
From $644.53
for 2 guests /night
- VAT is included, but bathing tax (around JPY 150 per adult) may NOT be included.
- Price in USD is based on the exchange rate as of today and might be different from that of the booking date.
Foods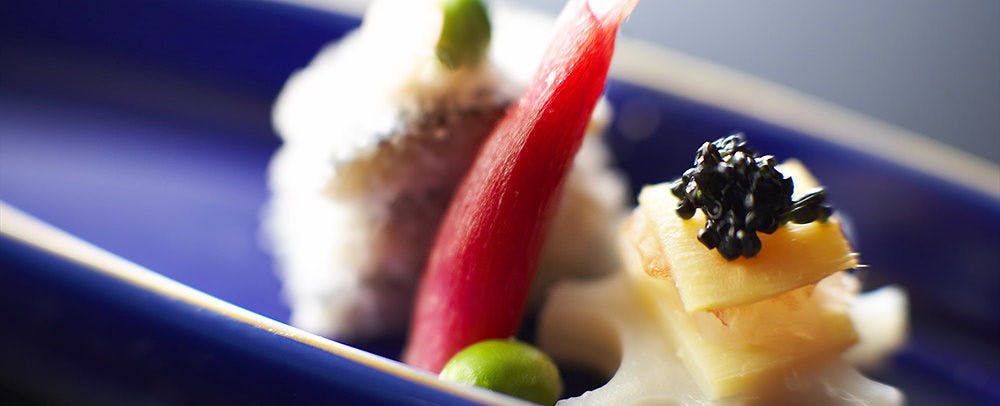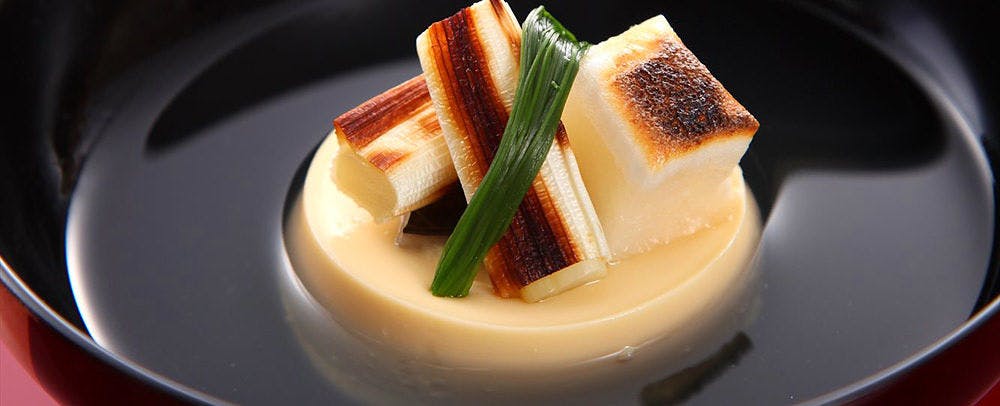 Enjoy seasonal Kaiseki cuisine At Sansou and Kashoutei, you can enjoy Kaiseki cuisine changing by the month made especially by the executive chef after carefully handpicking the season's ingredients from all over Japan.
The head chef, having a special emphasis on the fact that all food should be as enjoyable as can be, prepares well thought through meals with the intent to make all customers throughout Japan feel "Now, this is the food I'd want to have", every time. From the aperitif sake to the dessert, everything is prepared by especially highlighting the natural deliciousness of every ingredient.
For breakfast, you can enjoy 'Maboroshi no Asagayu', a pure Japanese gruel cuisine prepared over the course of three hours by the head chef.

Baths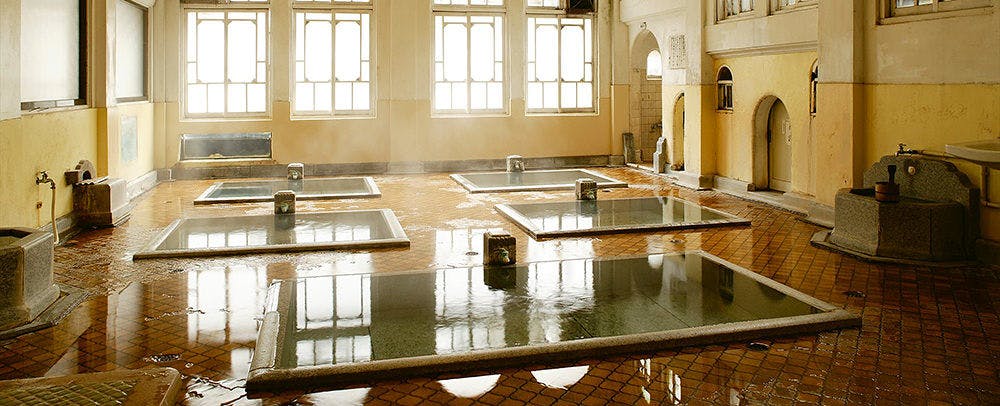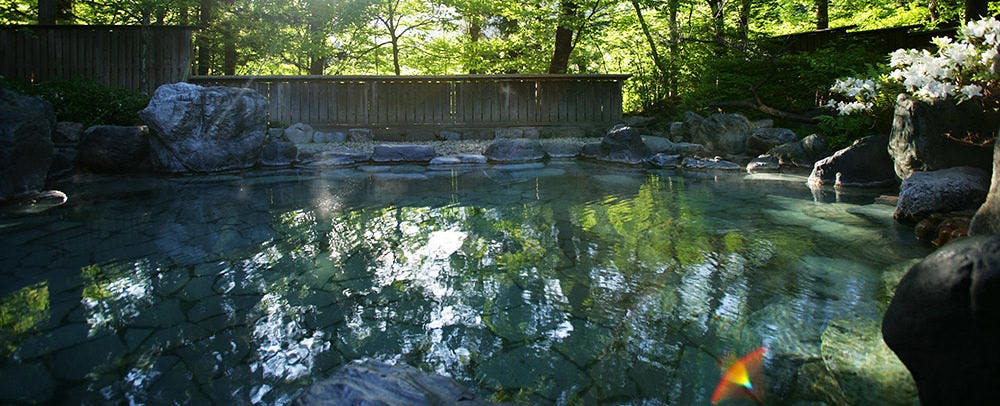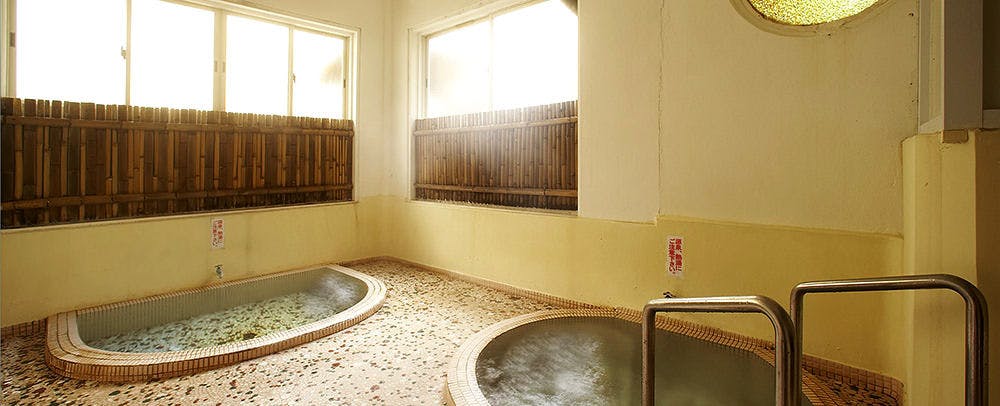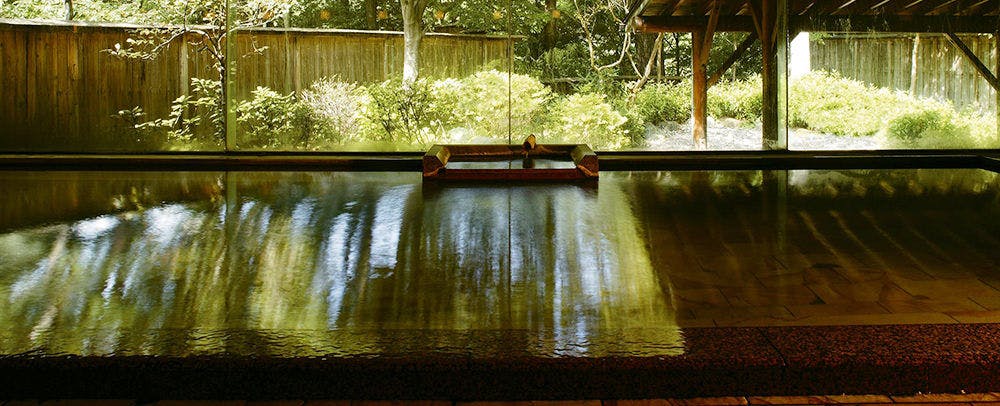 Famouse onsen 'Shima' The gushing onsens of Shima are amongst the most famous, and are said to possess healing efficacies. Boasting an abundantly large flow rate of 900 litres per minute, its soft, clear and colourless hot water heals the digestive system if drank, and is great for the skin if you immerse yourself in it.
The 'Genroku no Yu' exhibits a blend of Taishō-Romanesque,​ retro-modern onsen architecture. It features five bathing tubs, and two steam baths that rely on the source's steam.
The 'Mori no Yu' features a large public bath and an open air bath from where you can enjoy gazing at all kinds of coloured tree foliage that reflect the spirit of the four seasons. It's a pure pleasure that one can only experience at Sekizenkan, embraced by natural forests.
There are also private baths for reservation, and a rock bath that you can use freely with mixed-bathing (for both men and women), that features embedded blue-green stones from the Tone river.
Access
4236 Shima Nakanojo-machi Agatsuma-gun,Gunma,377-0601,JAPAN
When arriving by road:
Around 60 minutes from the Kan-Etsu Expressway 'Shibukawa Ikaho IC'.
The parking lot will be separate from the Sekizenkan 'Honkan'.
Pass through the Shima highway, and go straight ahead to the onsen town without making a right turn. Turn right at the sign that reads "Kashoutei. Sansou".
When looking up the location on Navitime, please search for 'Sekizenkan Kashoutei' (do the same for Sansou)

When arriving by trains:
From the direction of Tokyo: Ride the 'Shin Tokkyū Kusatsu-gō' from 'Ueno station' to 'Nakanojō station', which takes about 2 hours.
Ride the 'Jōetsu Shinkansen' from 'Tokyo station' to 'Takasaki station', which takes about 50 minutes.
Then ride the JR Agatsuma Line from 'Takasaki station' to ''Nakanojō station', takes about 50 minutes.
Then from Nakanojō station, buses take40 minutes, taxis take 25 minutes.
From the direction of Niigata: Ride the 'Jōetsu Shinkansen' from 'Niigata station' to 'Jōmō-Kōgen station', which takes about 65 minutes.
Then from Jōmō-Kōgen station, taxis take about 60 minutes.

When arriving by bus:
"Winter season", direct high speed bus from Tokyo to Shima-onsen 'Shima onsen-gō' (two times a day).
Departs from Tokyo station Yaesu-dōri at 9:00, and reaches Shima-onsen at 12:30 Departs from Tokyo station Yaesu-dōri at 10:30, and reaches Shima-onsen at 14:15.
JR express bus 'Jōshū Yumeguri-gō', from Shinjuku to Nerima to Kusatsu (multiple times a day), get off at 'Nakanojō'.From there, buses take 40 minutes, and taxis take 25 minutes.
Reviews
All the courteous hospitality deserves a full 100 points, but at times if a well explained request goes by unattended, I wonder how many points is it then. The staff carry a nice personality, but... this might not be the best place for celebrations or surprises for your someone special. There just shouldn't be any room for blunders.
+ More
2017/07/01
We went on a glorious trip to Kinugawa and Shima onsen, to celebrate my 60th birthday and our wedding anniversary.
We made some great fond memories at every place.
On the last day, we stayed at Sekizenkan, we celebrated my 60th birthday, and it was great with the great food and the onsens.
We'd love to stay here again. I appreciate the great service. Thank you so much.
+ More
2017/06/01
We're grateful for all the great service.
The onsens were truly amazing.
2017/06/01
I really enjoyed it there with the retro-style rooms and the building, it was like one big fun labyrinth.
The water quality at Shima onsen is really gentle, and has a deep flavour.
Unfortunately, the weather wasn't very good at the time.
We were still able to fully enjoy the onsens.
The meals were prepared with the season's ingredients, everything was very enjoyably tasty. Especially the freshness of the cuisine was great.
The handmade amazake was unforgettably good.
It was a bit hard to control the fire level for the boiled tofu for breakfast, and a bit of the vinegar seeped in which was a bit disappointing.
I think I'd love to come here in another season as well.
+ More
2017/06/01
It was a pleasant feeling of the good old days.
2017/05/01
I liked it more than I expected to. Even though the room was made in 1936 it was quite charming, having been maintained and cleaned properly. The toilets were modern and were easy to use. There were ample amenities as well.
Even the interiors were quite refined and charming, even simply taking a walk inside there is quite enjoyable.
The staff's correspondence was also very pleasant. Also the history tour in the building conducted by the manager was quite interesting, I got to learn quite a bit about the history of the place and Shima onsen.
Next time, I'd like to stay in a room with an attached semi-open-air.
+ More
2017/05/01
Information
Check-in Time

From 2:00pm to 6:00pm

Check-out Time

Until 11:00am

Tax / Service Charge

Bath-taking tax(150 YEN for adult) is not included.

Credit cards accepted at this property

VISA / MASTER / JCB / AMEX / DINERS
Children

Children who are 3 years old and older will be charged 1,080 yen for the facility use fee even if they share the bed with their parents,

Pets

Pets are NOT allowed.

Parking

Free of charge for the guests/ capacity: 50/ No valet service available

Other policies & conditions

Nothing in particular