Ryotei Kuki
The hideaway nearby the history. Happiness without doing anything. Time to relax. Ryotei Kuki expresses the oldest history of Hokkaido and Esashi town. Hot spring bath with constant flow of water straight from the spring among the rich nature, and meals making good use of rich ingredients. You can have relaxing time at 7 Japanese villa-style rooms. Enjoy the sea view, the Kamomejima island, the Kaiyoumaru ship, marina and historical roads around this ryokan. You will encounter the nature and history.
Japanese-Western-Style Room with Open-Air Bath 63㎡

Half board included

2 Small Double bed(s)

Non-smoking

See Details
From $802.52
for 2 guests /night
- VAT is included, but bathing tax (around JPY 150 per adult) may NOT be included.
- Price in USD is based on the exchange rate as of today and might be different from that of the booking date.
Foods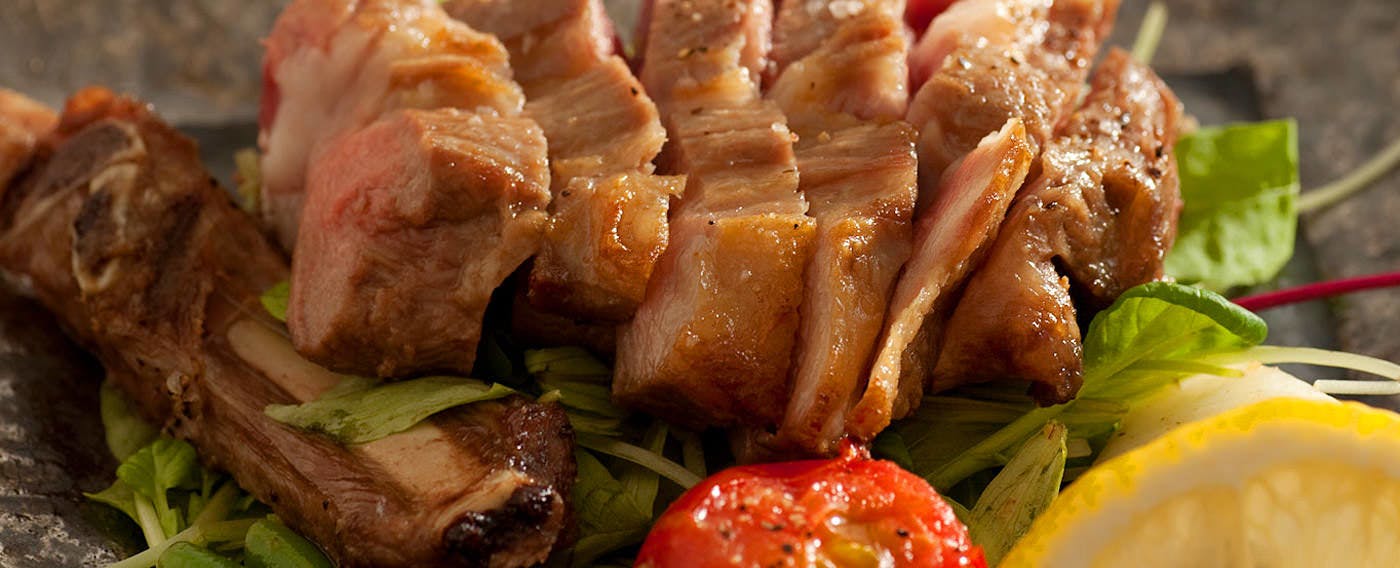 Foods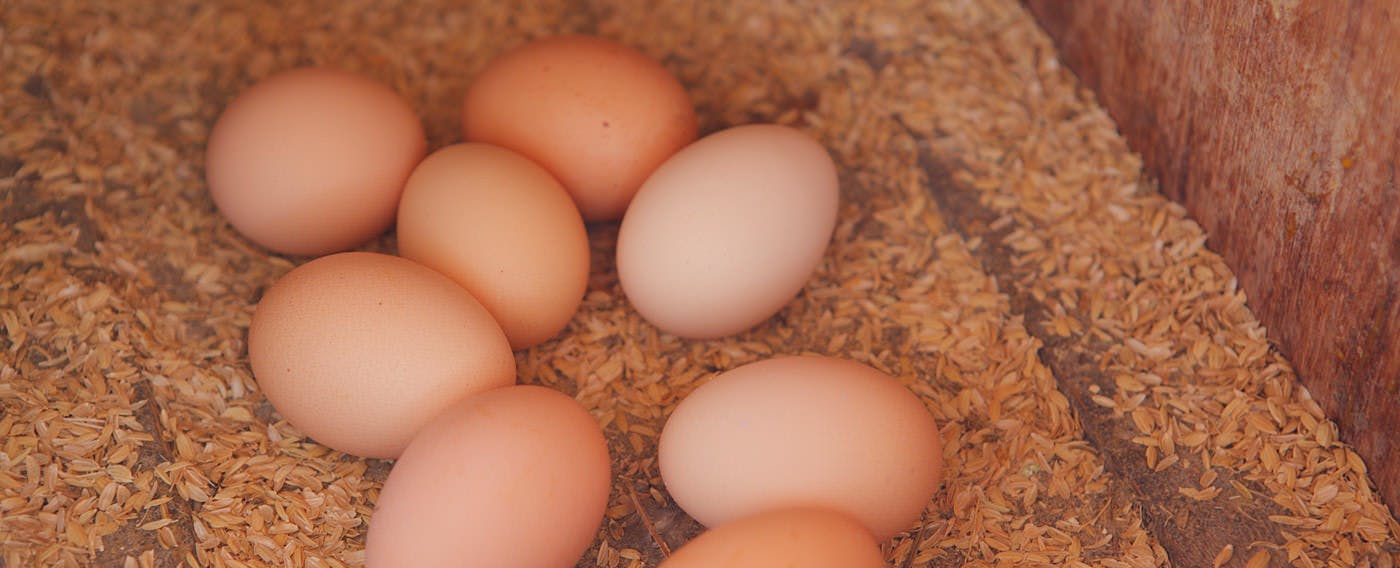 Egg from Local Brand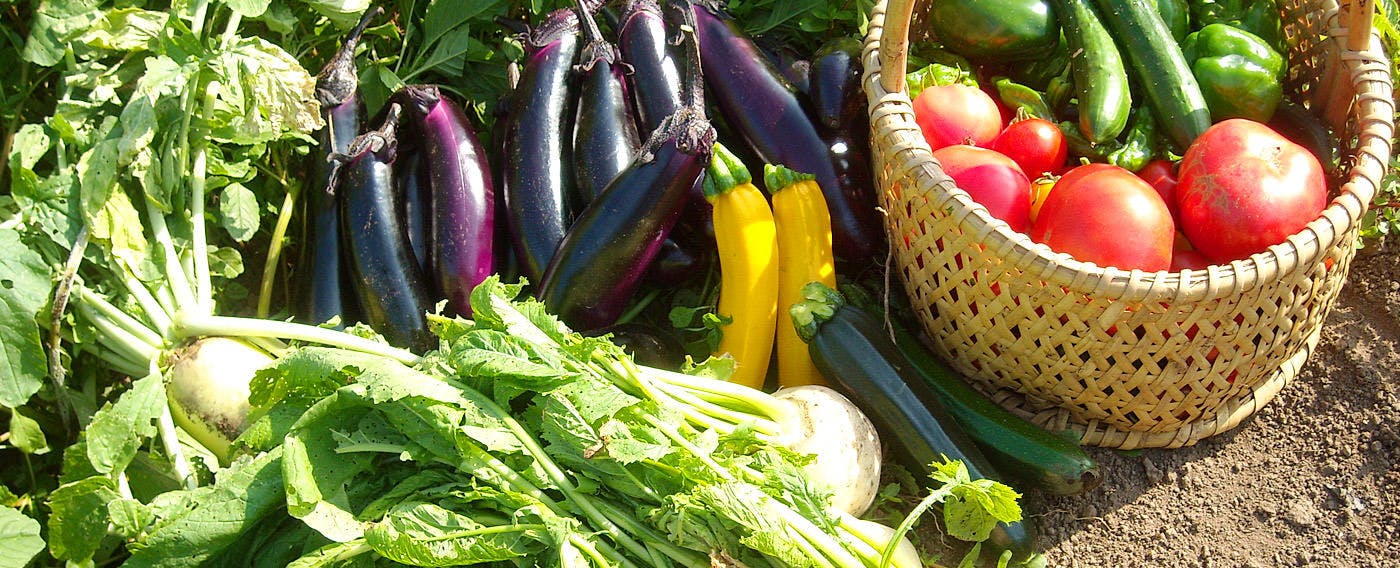 Organic Vegetables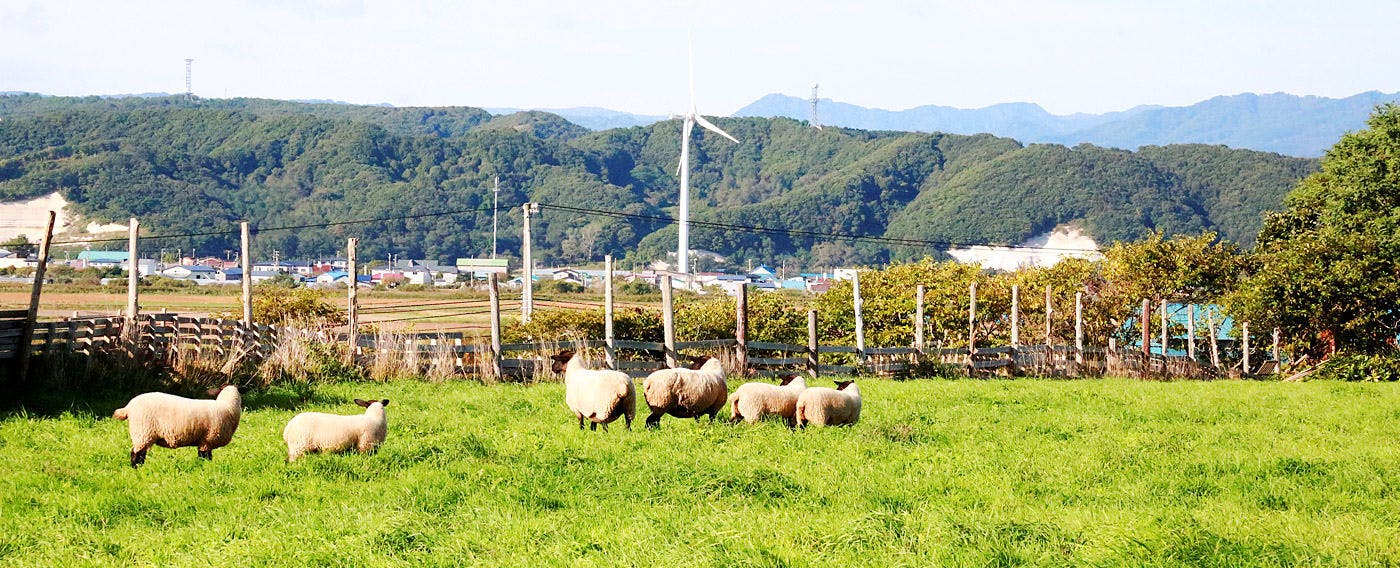 Suffolk Lamb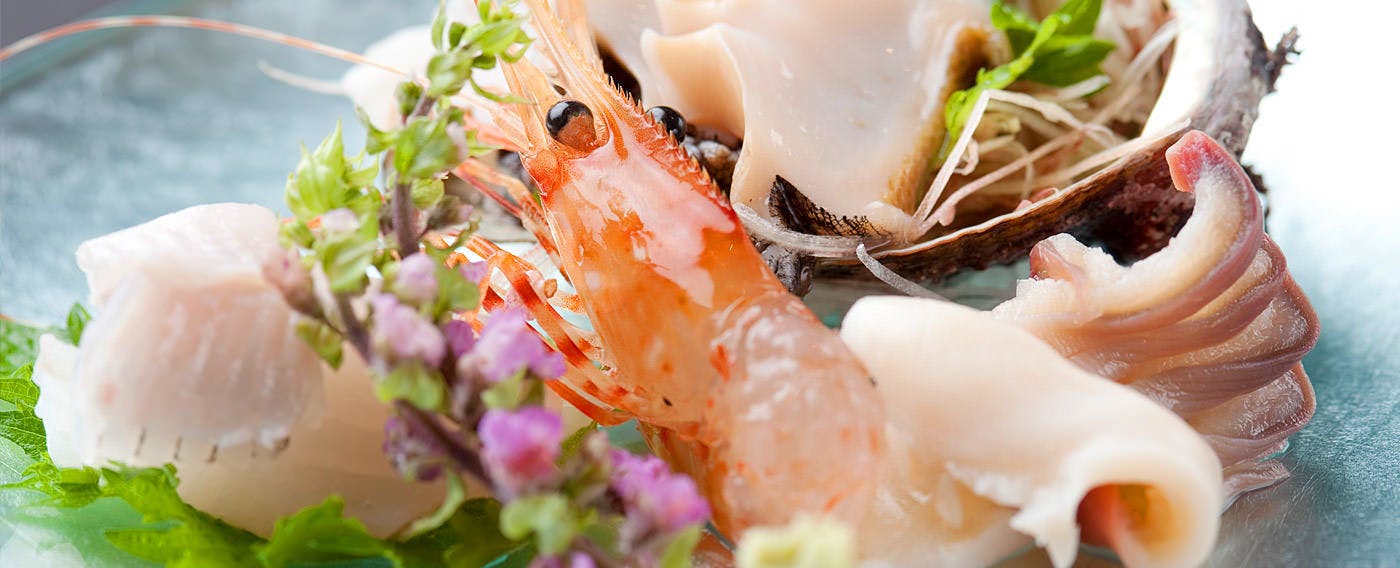 Local foods
Enjoy the new taste of Esashi Ryotei Kuki offers original kaiseki dishes using local seafoods and foods from the mountains of Esashi, Hokkaido. In addition, Ryotei Kuki is particular about beverages of the local area. All charges are included. Please enjoy the new taste of Esashi.
Baths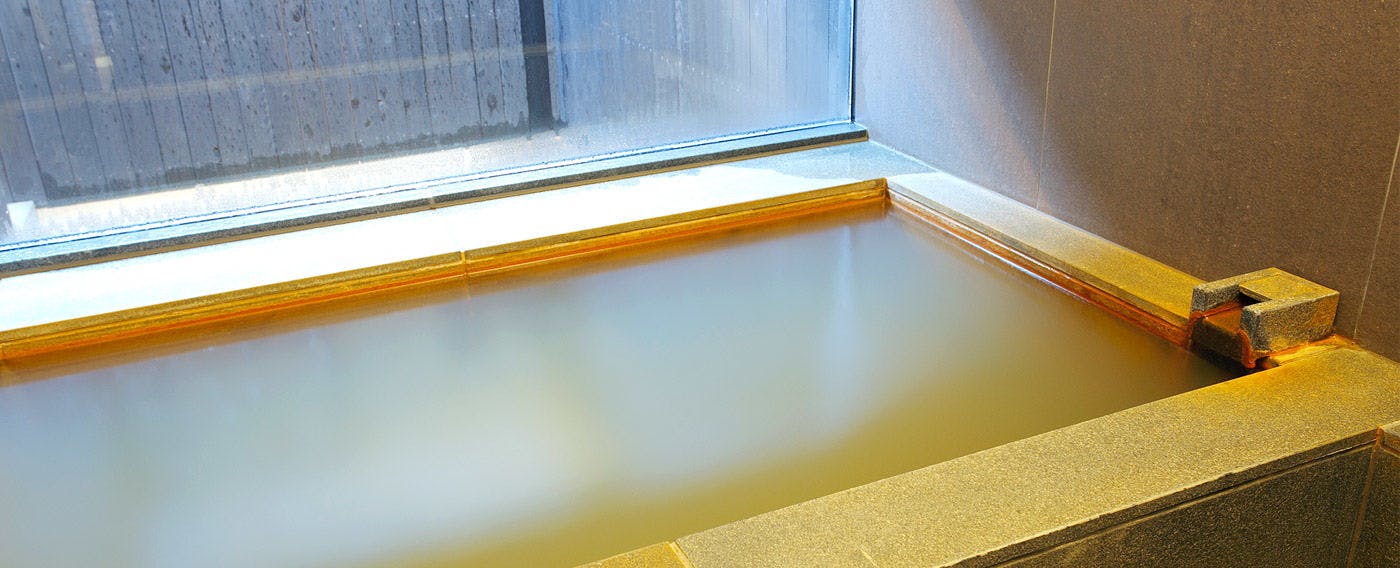 Hot Spring Bath
Relax in the 100% natural hot spring The 100% natural hot spring, directly coming from the source inside the premise. This hot spring makes you relaxed, as it flows smoothly like a brook.
Facilities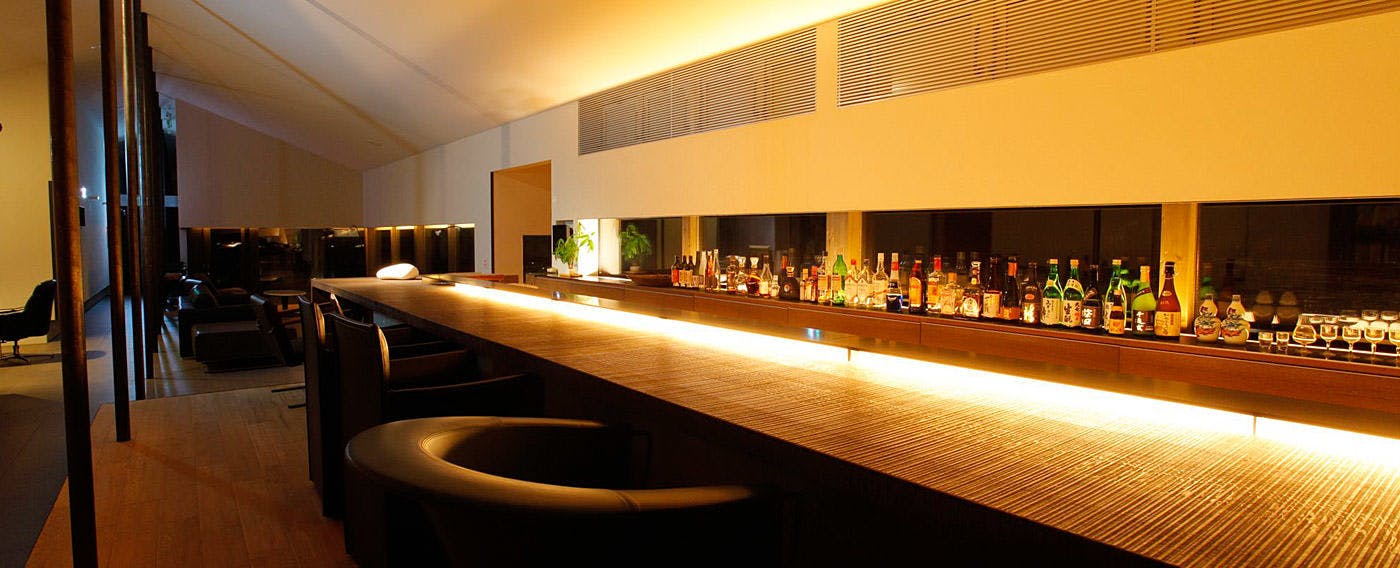 Bar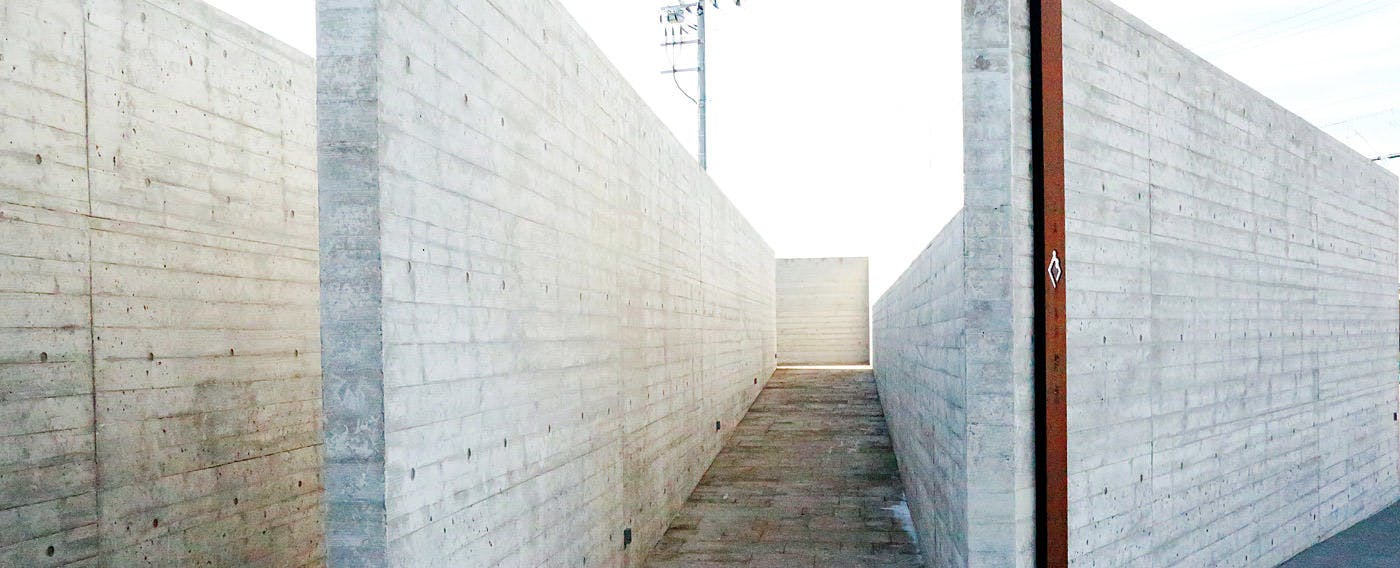 Entrance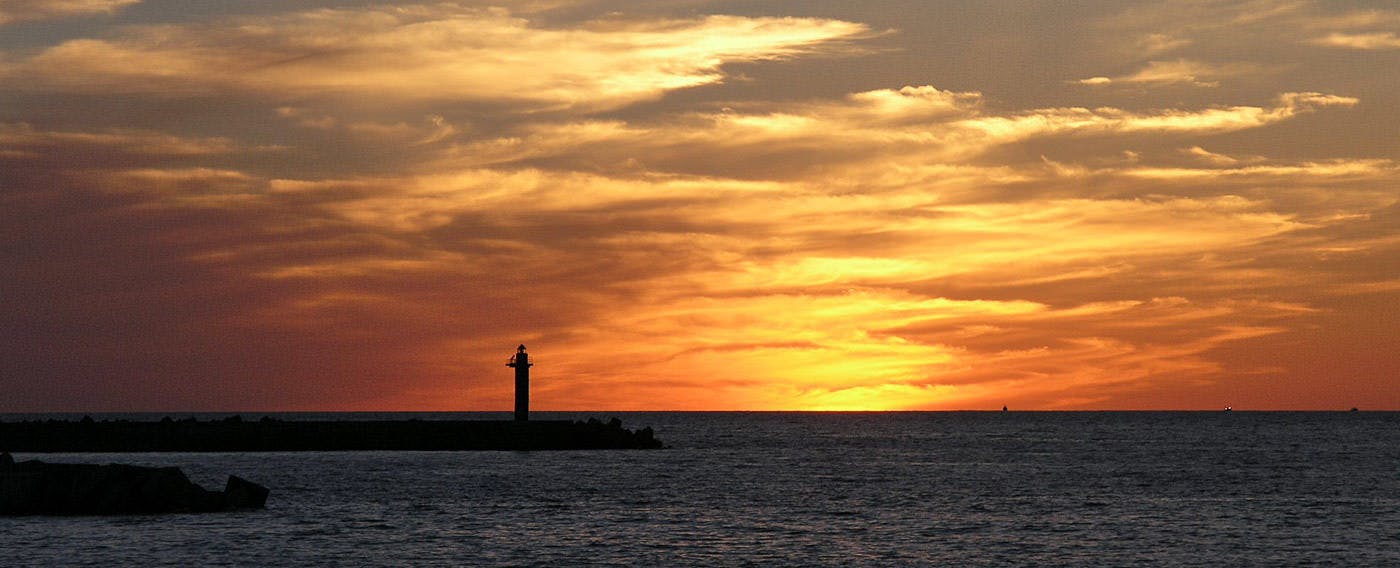 Esashi Sea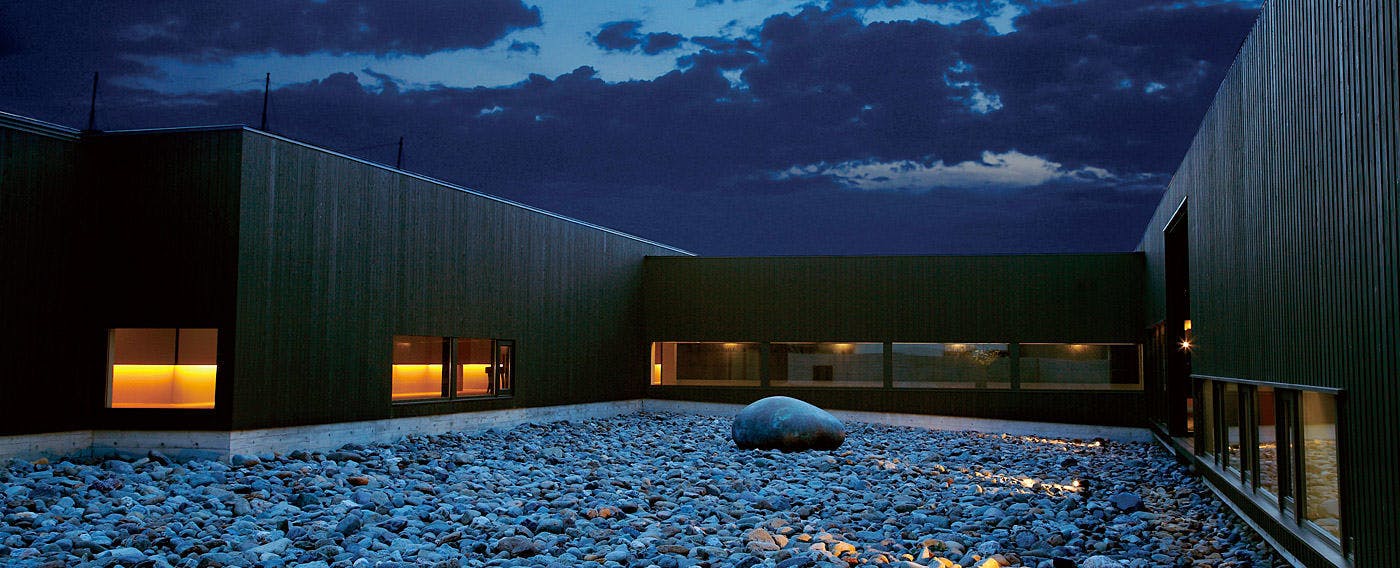 Courtyard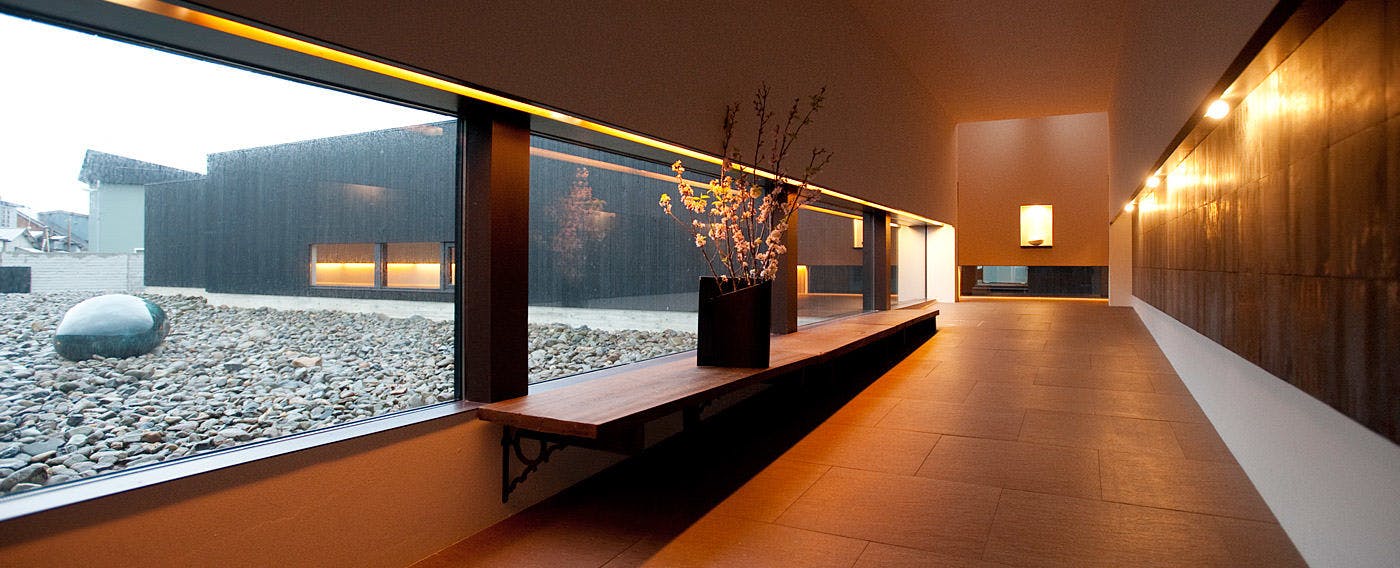 Corridor
Bar, Lobby, Dining, and Library The bar Hokkaido has local sake, coffee and soft drinks (open from 8:00pm to 11:00pm). The lobby is space to relax while seeing the courtyard. You can overlook this entire ryokan. Seven dinings for each of 7 rooms (open from 7:00am to 10:00am for breakfast; from 5:00pm to 8:30pm for dinner). The library Hokkaido has all-genre books of Esashi.
Access
1-5 Ubagami-cho, Esashi-cho, Hiyama-gun,Hokkaido,043-0041,JAPAN
BY AIR
From Hakodate Airport: 1.5hr by car.

BY TRAIN
From Hakodate Station: 1.5hr by car. Or 2hr by bus.
Please note that JR Line train is NOT availale since May 2014.
Reviews
11 Reviews
I stayed for consecutive nights, I could relaxed but time flied so fast. For sake's lover like us, all inclusive was very grateful, where we can drink the draft beer from room service or had fun drinking at the bar. I got an impression that the room was narrower than its image on the picture. And also, it was troublesome because we have to downed the roll curtain any time we change clothes, otherwise it will be completely viewed from outside. (Maybe this depends to the location of the room?) The room was hot maybe because of the big windows on the whole wall, but also because of the room wear was thick, so that even in this season air conditioner is needed. It will be helpful if different things were prepared based on the season. And also, because of that I also often came out to the terrace, but I was uncomfortable because there was only 1 chair available. As for the meals, since we do not eat a lot, we were very satisfied in various meals being served in small portion. In addition, ingredients that only from home farm and local product for local consumption made us eat with confidence. Any of them were very delicious, but I terribly like the Suffolk species of sheep, so that I want to come to eat this again. If I can say my desire, it would be the meal serving to be made more sophisticated. And also when I told them about the ingredients that I don't like, normally I got something for change, but this time they just got rid the ingredients I don't like, and I think this need to be polished. However, generally the meals were delicious. While there was dissatisfaction such as some places that were not cleaned up perfectly, but in general this was the inn that I satisfied with. I will arrange some times to come again.
+ More
Sep 2015
My wife and I stayed here for the first time. We had to cancel our reservation once, then we reserved again, and they remembered us, which was great. The food was great, but it can get even better if there is a little bit more impact. The room was spotlessly clean, so we had a really comfortable time there. The onsen had a good spring quality, with a good size too, but as it had no windows, it was hard to stay for too long, which is upsetting for a onsen-fan like myself. Next time I want to stay there in the winter.
+ More
Aug 2015
I tried the stay at the inn, because I had been interested in pictures of the inn. We can see people walking between ocean and windows from which we can see ocean, depending on the angle. As we were totally unfamiliar with Esashi, and there was no establishment around the inn, we arrived there from Shin Chitose via Hakodate. It takes quite a long time from Hakodate to get there. We arrived there later than we had expected. The inn was surrounded by a concrete wall and we overlooked it for an instant. But once we entered the inn, it was spacious, so we felt good. The room was also good. And as mentioned above, we had a trouble when we tried to enjoy the landscape. We could do nothing for this. As I eat little, I left food, but I was satisfied with the menu. I thought the menu was unobjectionable. For me who always imagine fresh fish when speaking of Hokkaido, it was somewhat disappointing, though. It was my first experience that I had tamagokake-gohan (rice mixed with a raw egg seasoned with soy sauce) in a breakfast and it was very fresh for me. As I was not familiar with the name of the place, I selected the inn from photos and stayed there, but I was satisfied with the inn. It would be better to increase amenities for women only.
+ More
Aug 2015
There is a hotel with 7 rooms and good reviews in a village? (sorry) called Esashi. I had a good impression when I saw photos. I wanted to go. So I went there. The appearance is a mass of concrete. One can not find the entrance without a staff of the hotel. However, once I entered the hall, I found an open space in front of me. The room as well as the meal was just the reputation and I was satisfied with them. But the best thing was the concierge service. The attitude towards guests was neutral, not too pushing nor reticent, the conversation went on so naturally and harmonious. I think it is because the concept of the manager is wonderful and good staff are gathered and a good training course is provided. When I left the inn, a staff came to the street to say farewell. when I was going far into the distance on the long straight road, I saw the waitress standing stiffly at attention until she was becoming smaller and smaller and finally disappeared from view. I felt her feeling of hospitality, which is not written in a manual. Thank you very much. I will come again.
+ More
Aug 2015
Fantastic as a whole
Jul 2015
It was the first time to visit Donan and Kuki was the destination for stay, so I'm not sure our opinion was comparable, but it was beyond our expectations. The rooms and the facilities were perfectly maintained and kept the luxury style, we absolutely relaxed. Especially the hot spring bath in the room was nice designed and excellent hot water. I think the room bath is enough. The hospitality was at a comfortable distance, they were always taking care of us and also allowed us to be free. We enjoyed the fresh food that everything was produced and consumed locally like the seafood dishes and the lamb ones. Esashi was similar to the climate and land in Europe we lived for 8 years and was a very relaxing place. Air is clean and light. I would like to visit occasionally and refresh myself in the future. I would like to staying for two or more nights in a row next time.
+ More
Jun 2015
Three in my family were served to stay. I have been to Esashi for the first time, I slightly regretted that I did not know such a nice inn. Since my daughter was one year old, they arranged for our meal to eat in our room, so we could enjoy it without concerning about the other visitors around, the meal and drinks were very delicious. I said it was comfortable unconsciously at the moment I got into the bath, like that this hot spring relieved my exhaustion once and for all. Again, I am sure to visit there.
+ More
Jun 2015
I revisited it. There still seemed to be a record of my last visit, which was about three years ago, and I thank you for being so thoughtful. When all is said and done, the food is great here. In addition to that the quality of ingredients was great, they served dishes at the right time when the dishes were most delicious to eat. Some of the dishes were still served as they had been before, but I think they might have gradually made an improvement and the food seemed to be easier to eat and more delicious. If I am allowed to wish so much, I would greatly appreciate if a little better champagne was provided. There was a copy of a lodging industry magazine in the room, and one of the articles in the magazine detailed how hard it was for the owner of this inn to launch Kuki. Just reading the article might change a little how you will spend your time in the inn. I would like to suggest those who are going to stay there read it once. I have visited almost all tourist spots in Esashi, but this was the inn that made me think just before I left there, "I will come back to Esashi because of Kuki."
+ More
May 2015
An inn and town that draws out the sentiment of a traveler well. The staff were thoughtful and I had a good rest. I can especially feel the tenderness in the food, and I'm impressed by the taste of the "tamago kake gohan" for breakfast. While it is definitely not luxurious, spending a day being surrounded by the well-decorated Japanese culture at every corner made me realized that how unusual it is all the more.
+ More
May 2015
A shut-in inn with small number rooms, which finally appeared in my local Hokkaido. Since hearing it wonderfully focusing on the ingredients and being able to stay as one person, I have wanted to stay but the all inclusive system was making me hesitate, and now that the 5 year anniversary plan offered a plan with no drinks included and with normal meal, I headed to Esashi for the purpose of lodging. While the stay, my first though was on how the service was. Though I am told to have a relatively unfriendly look, the staffs have frankly spoke to me, and all of the had good impressions. Also, I am left-handed, and in the morning when I noticed the chopsticks being placed on the left-hander side, I was very impressed how attentive they were. The room had a dim light and the TV was outmoded, but other than that it was very comfortable, and it was also equipped with a Blu-ray recorder which made me able to enjoy the Blu-ray softs I brought with me, much to my delight. As for the meals, since the dinner were focused on the rare Suffolk lamb, there were a lot of dishes on lamb which made the whole meal unbalanced. The lambs were very good but Esashi is rich in seafood as well, so I would have liked to be able to choose a Japanese seafood menu. At breakfast, wide variety of side dishes were served, and I was happy. It was a new discovery to notice that the thin chopstick used here were easy to handle. I go to inns the same range of price in every region of the country, and relatively speaking, the equipment as amenities and coffee here seem to give a less impressive impression. Yet, it is easy to make improvement if you mean to, and considering the potential this inn has, it is not a big deal. It doesn't affect my feeling towards truly wanting to have a stay again. As I have already written in the guest questionnaire so I might seem meddling but although the JR Esashi line has been closed, several hotel sites, including this one, explains how to get to the hotel by using the line. I suggest that they check the access information to the hotel before the opening of the Hokkaido Shinkansen. It was hard for me to find the way to the hotel even though I am from Hokkaido myself...
+ More
Apr 2015
After I have stayed many high-class hotels since I started addicted to hot springs three years ago, I consider Ryotei Kuki, being as good as rumored, as the best hotel I have ever stayed for now. Concerning the hotel, it was constructed by Mr. Makoto Nakayama, the same designer who created my favorite Otaru Ryotei Kuramure, which is very close to my home, and it made me think of a smaller scale Kuramure facility. However, there was a great difference in hospitality with Kuramure, which I felt from the moment I stepped into Kuki and until the checkout. In every situation it was perfect and there was not a single exception to this. I was so satisfied with Kuki that I felt like shouting joyously "Kuki is the best", and I felt that had Ryotei Kuki been close to my home, I would like to visit it once a month. However, concerning the facility there were a number of issues that disappointed me. Firstly, it's that although there is a high quality hot spring source on the spot, one can take a bath with this water only in one's room. And in the room bath with this high quality hot spring water from the source, one cannot regulate the amount of water and the downward flow in the bath, which is a waste of resources. (The window in the bath is of an in-set type and cannot be opened and closed) And also why is this? That they did not make a public bath or an outdoor bath? I would like to say that, really, it's a waste that at Kuki hotel one can only take a hot spring bath in one's room bath despite the fact that they have such a wonderful hot spring source. Had the hotel been not at Esa, which still to this day remains a place with poor access, but in the outskirts of Sapporo, I'd undoubtedly wished to visit the hotel repeatedly once a month. This time I came here from Hakodate by taxi contracted by Kuki hotel and stayed one night, but next time if I manage to have several holidays I would like to stay here several nights and fully enjoy my stay at Kuki, to have a good walk around Esa town, which I could not do this time, and make the most of my stay in Esa-Kuki. And finally, I am a Diamond Member of the Ikyu club, the greatest benefit to which I am eligible is the 24 hour stay, from 15:00 of one day to 15:00 of the next day (Usually it's from 15:00 to 12:00) Please choose from three souvenirs for visitors ※ Chopsticks, salt, Koren (a handmade dried rice mochi traditionally made in the region south of Mt. Hiyama). this is what is mentioned on the site, but nothing was suggested to me at the hotel, so this was the only issue that dissatisfied me on checkout. But I have received another present, not the one mentioned as a benefit, so there is no problem Next time I'll use a long holiday and stay several nights, so I'd like to thank you in advance for your service. Thank you.
+ More
Apr 2015
Information
Check-in Time

From 3:00pm to 5:00pm

Check-out Time

Until 12:00pm

Tax / Service Charge

Bathing Tax JPY 150 per adult is NOT included in the rates.

Credit cards accepted at this property

VISA / MASTER / JCB / AMEX / DINERS
Children

Children are NOT allowed.

Pets

Pets are NOT allowed.

Parking

Free of charge for guests; Capacity 10 vehicles; Valet Parking Service Available(free of charge for guests)

Other policies & conditions

The hotel will pick you up at the nearest Bus Stop "Ubagami-cho Ferry Mae". Please tell the hotel your arrival time upon reservation.; In case you have any allergies, the hotel can arrange your meal if you tell it beforehand.