- VAT is included, but bathing tax (around JPY 150 per adult) may NOT be included.
- Price in USD is based on the exchange rate as of today and might be different from that of the booking date.
Foods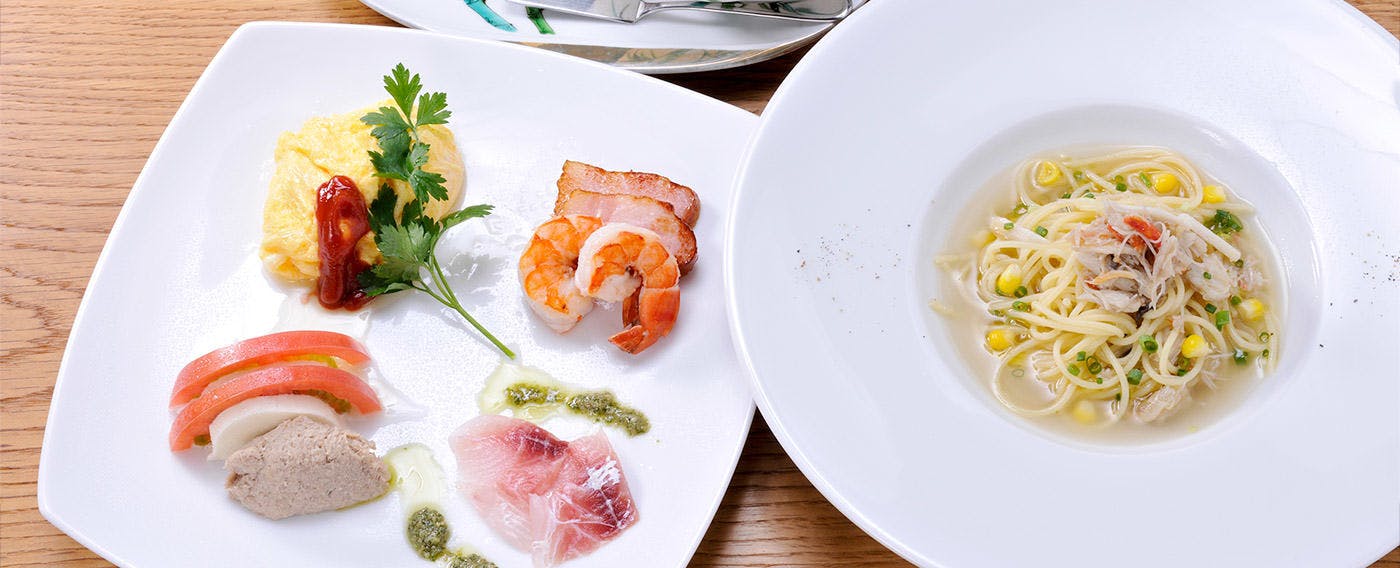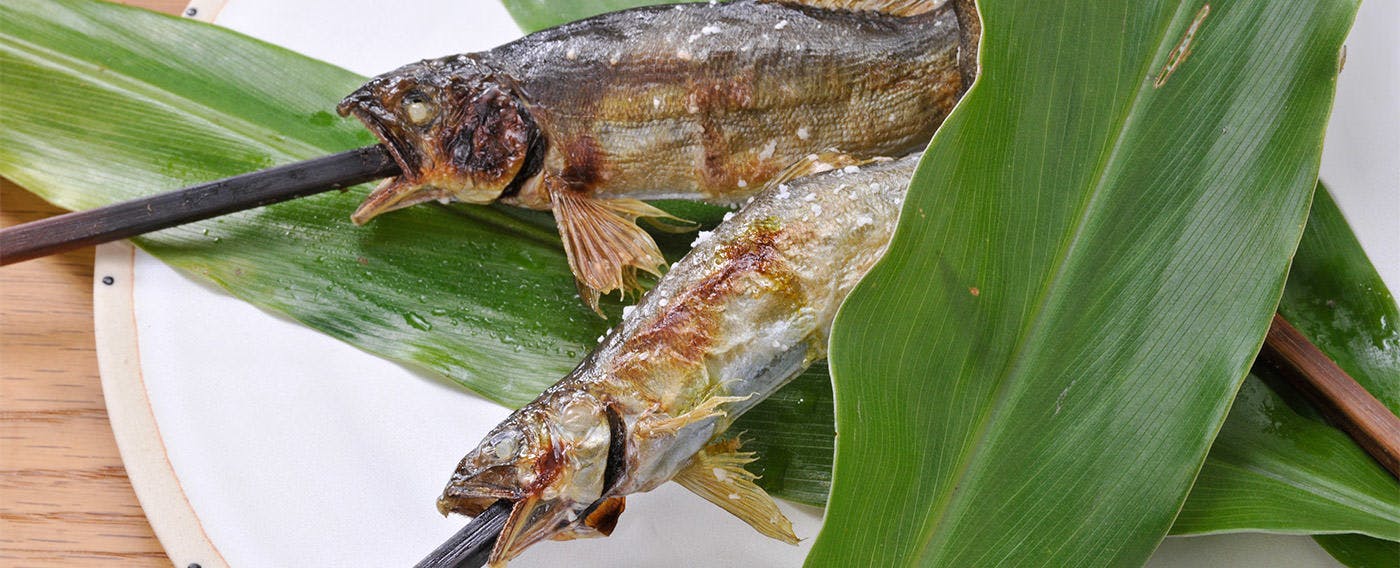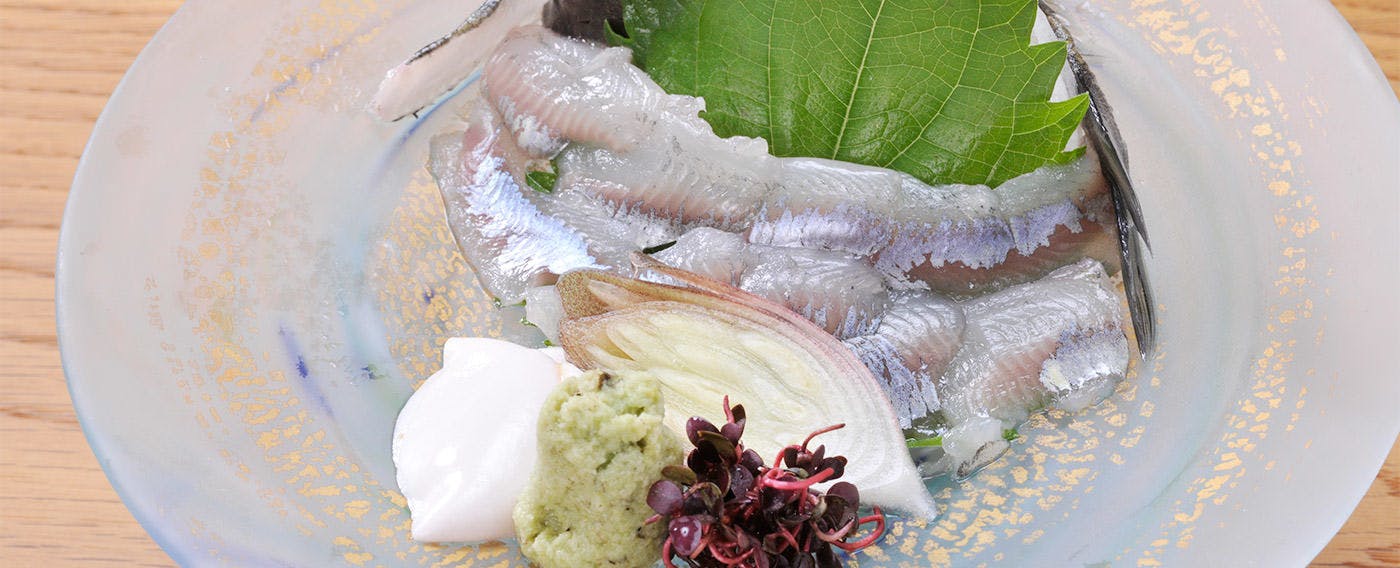 The kaiseki-dishes which cooking up carefully. We serve the dinner one by one many dishes with a local fish, the Joeshu beef and seasonal vegetables.
In addition, there are good-quality of wines which our special sommelier chooses, local Japanese sake, and many kind of soft cheese here.
For breakfast, you can choose either rice or bread. We prepare as seasonal ingredients just right for the courrent, in a spring; fresh greens, in early summer; rock oyster, in midsummer; becoming permanently free from danger sweet-fish, in autumn; ovaries of the salmon, in winter; milt.
Baths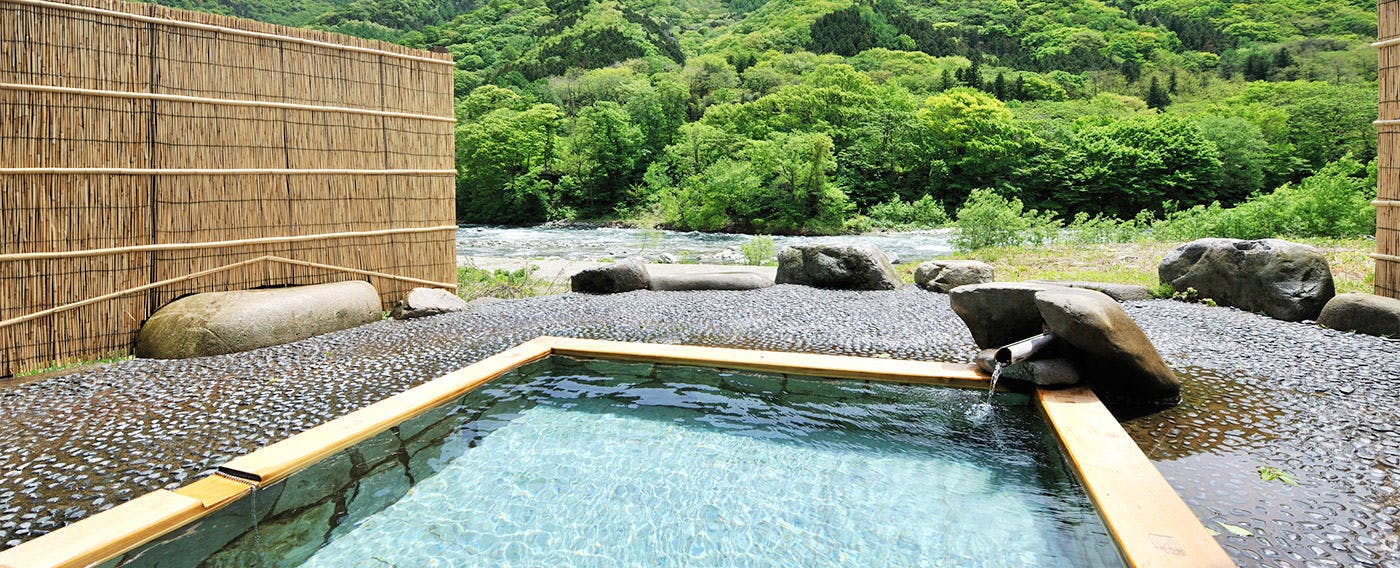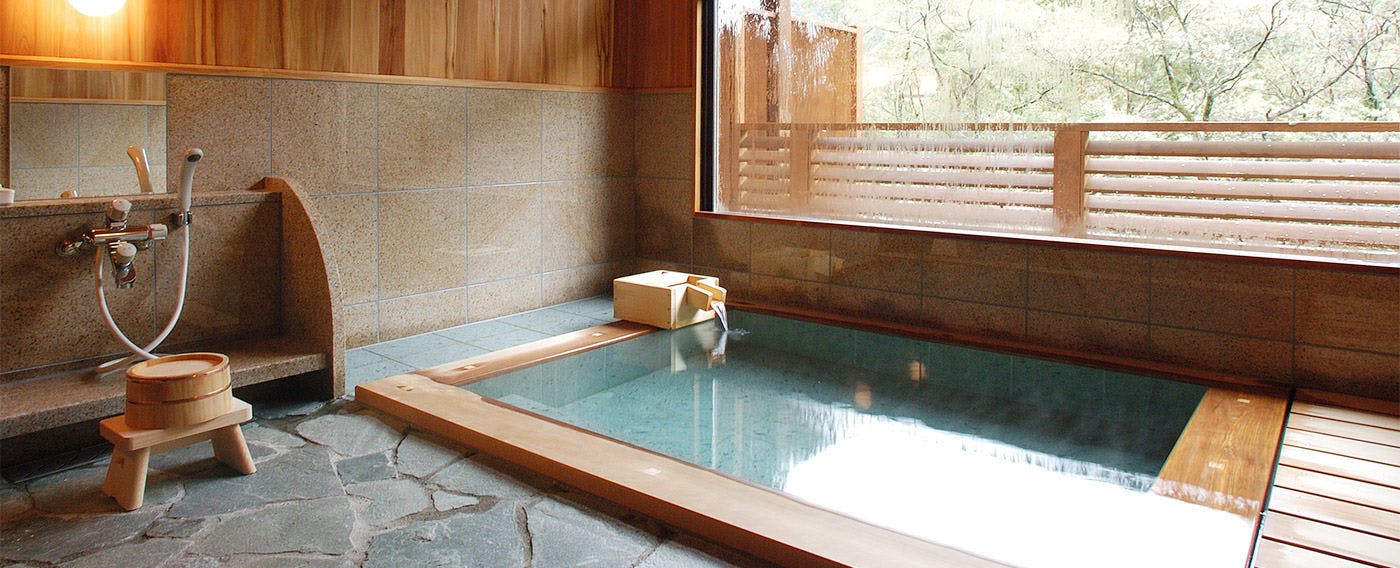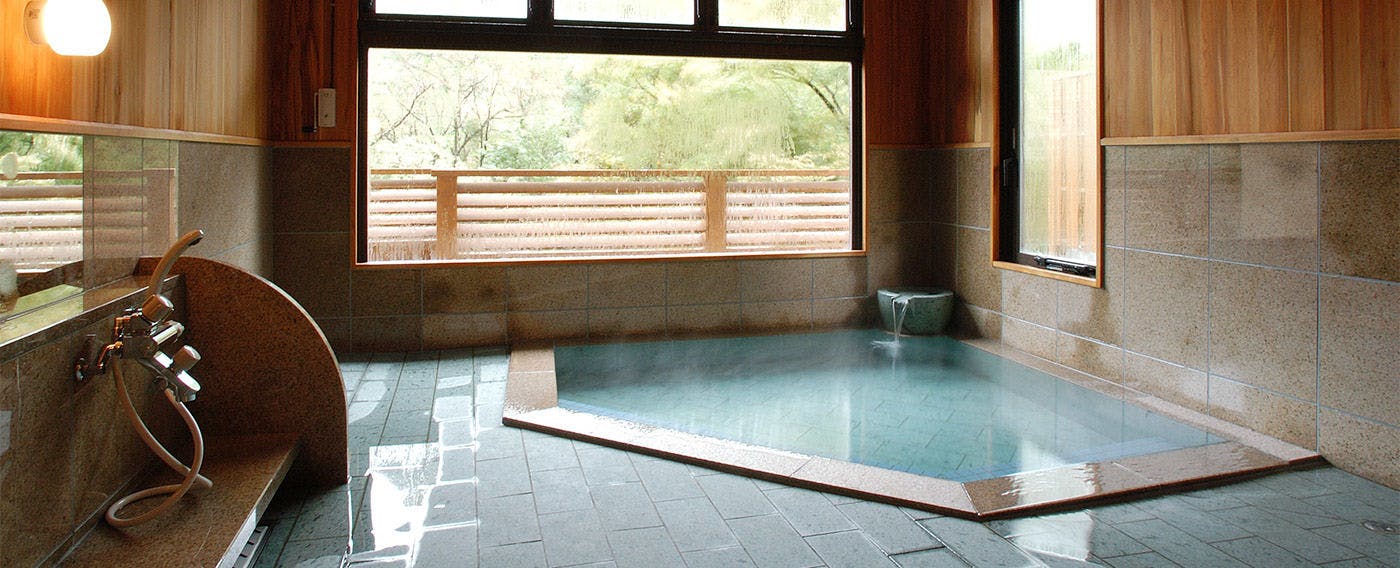 Open air-bath, Fireflies There are two places of indoor hot spring and an open spa,that are available only by reservations.
The spring quality is gentle to skin in a weak alkali simple spring and is effective against neuralgia, arthralgia, and woman's illness. The hot spring soothes the soul while removing the physical fatigue.
Facilities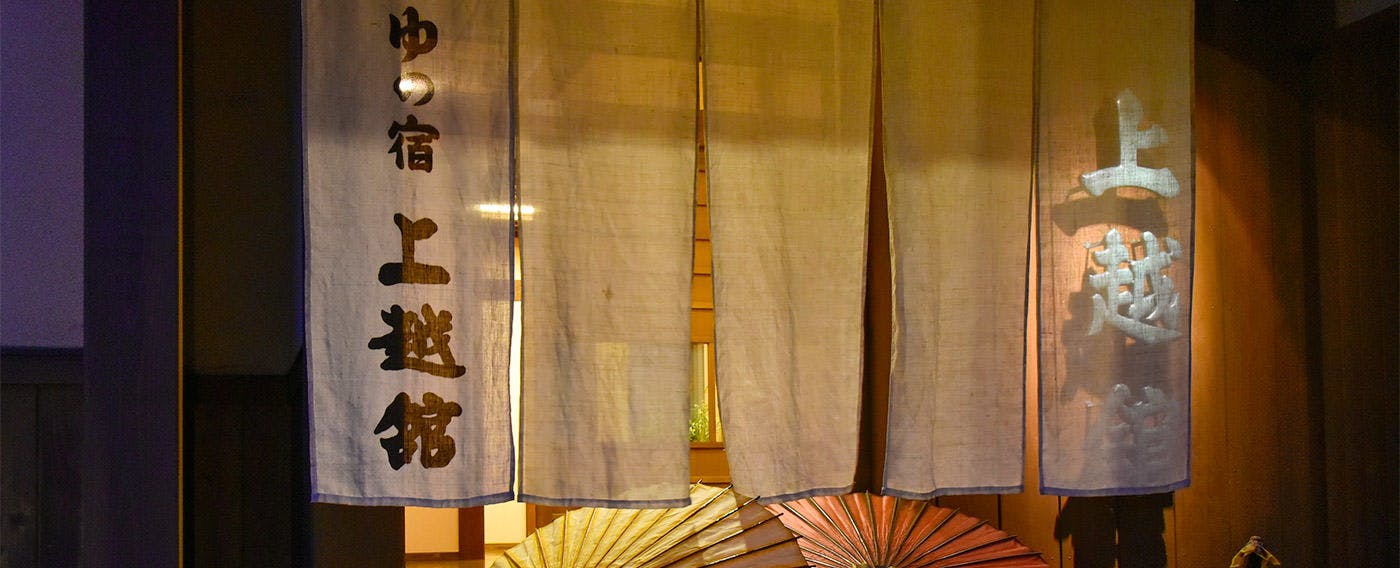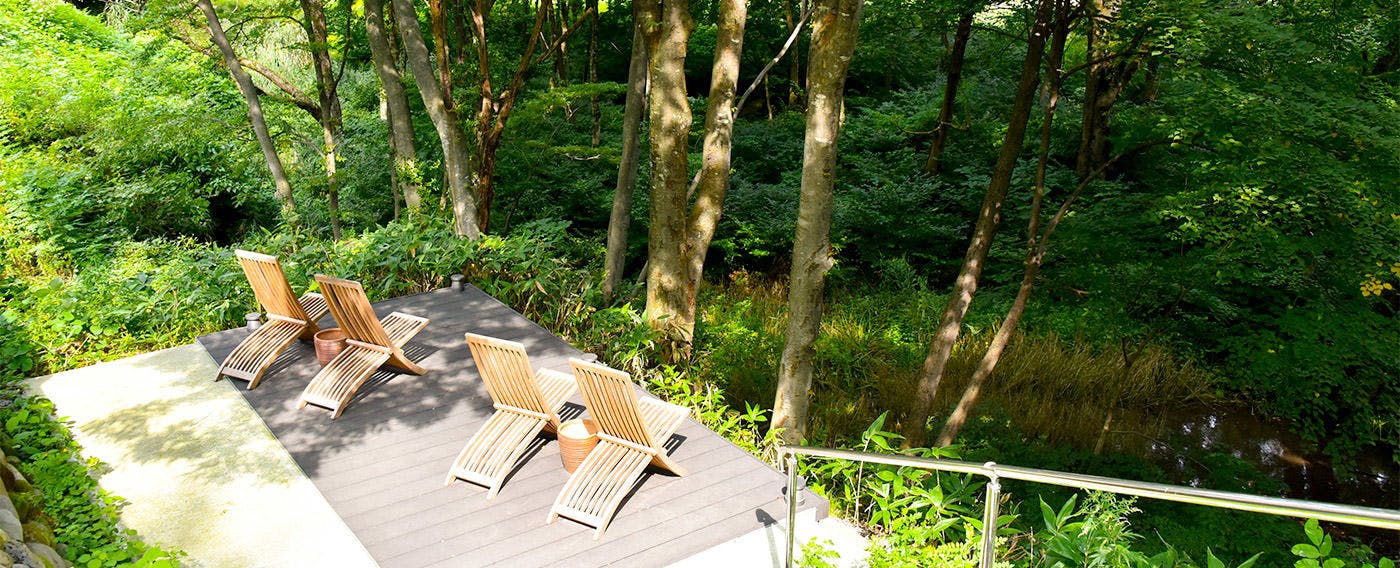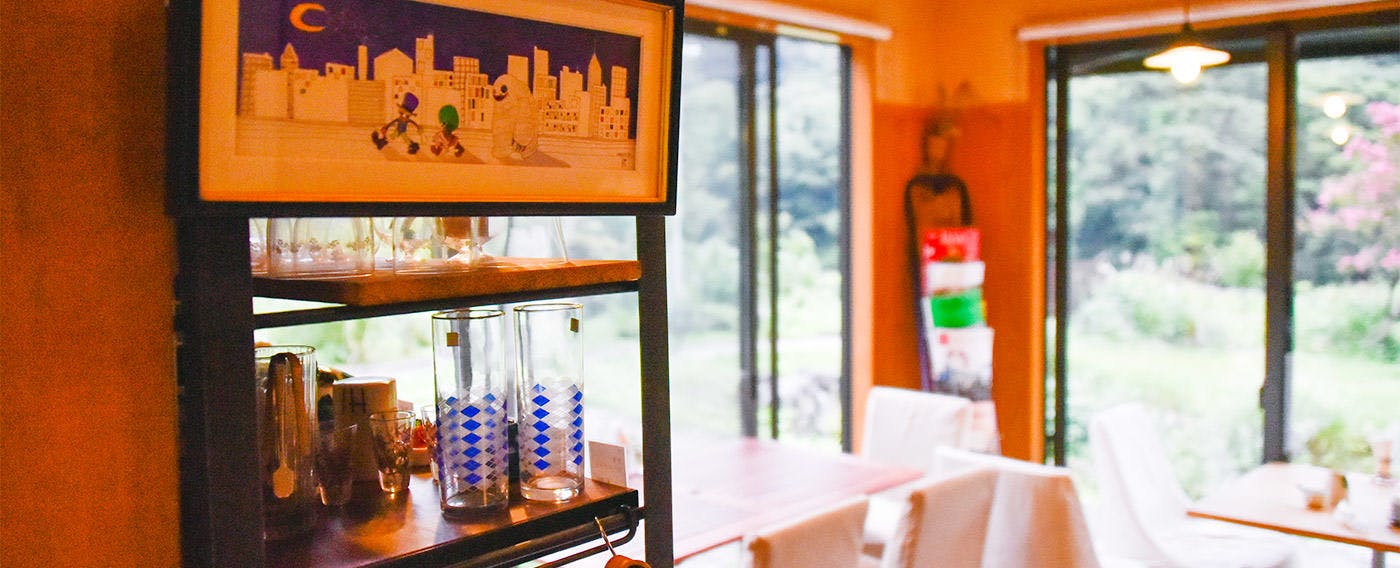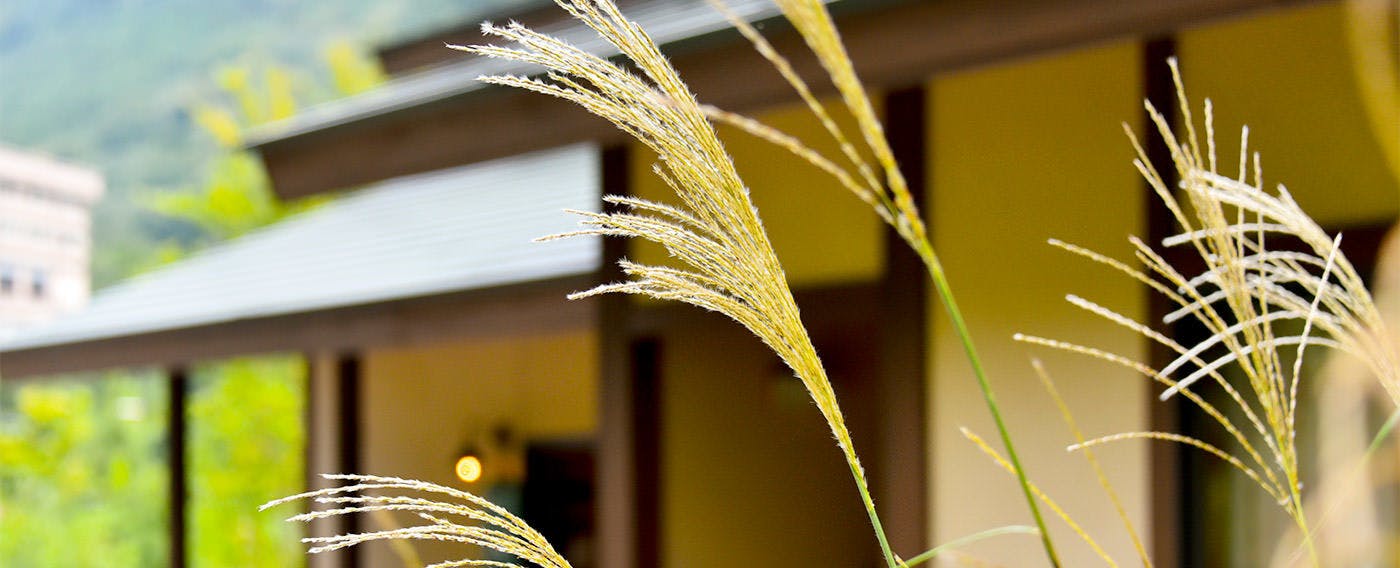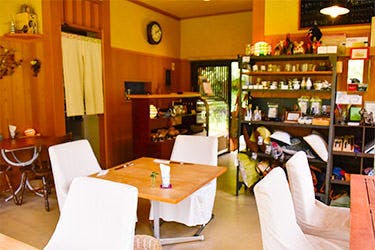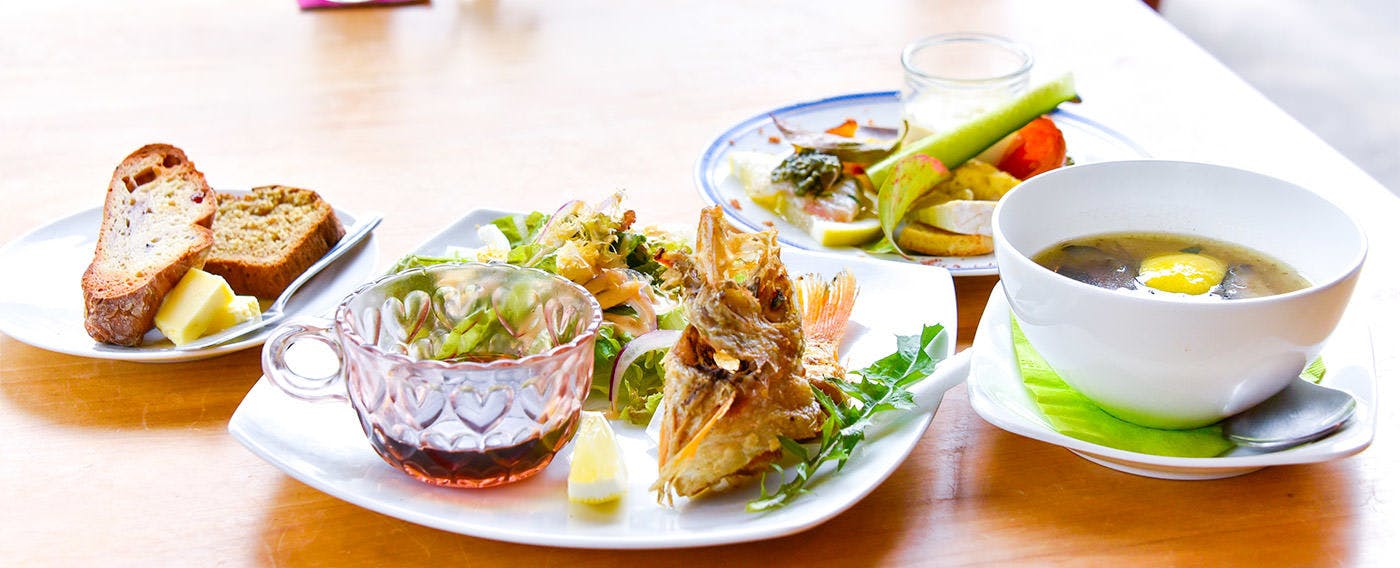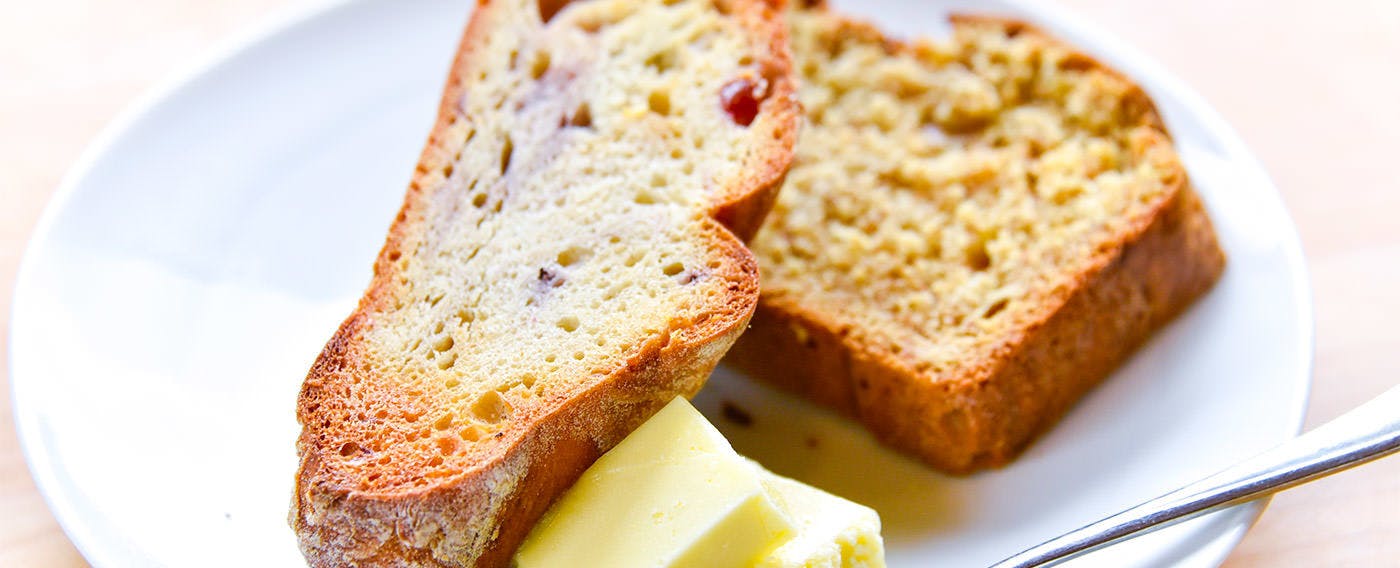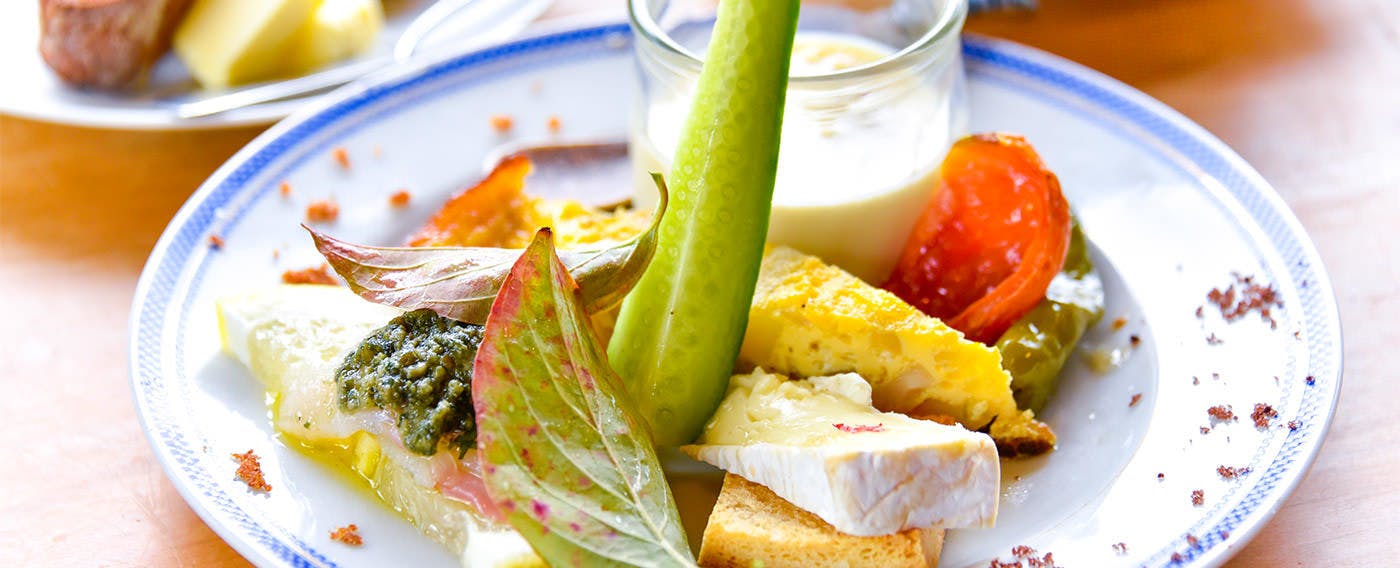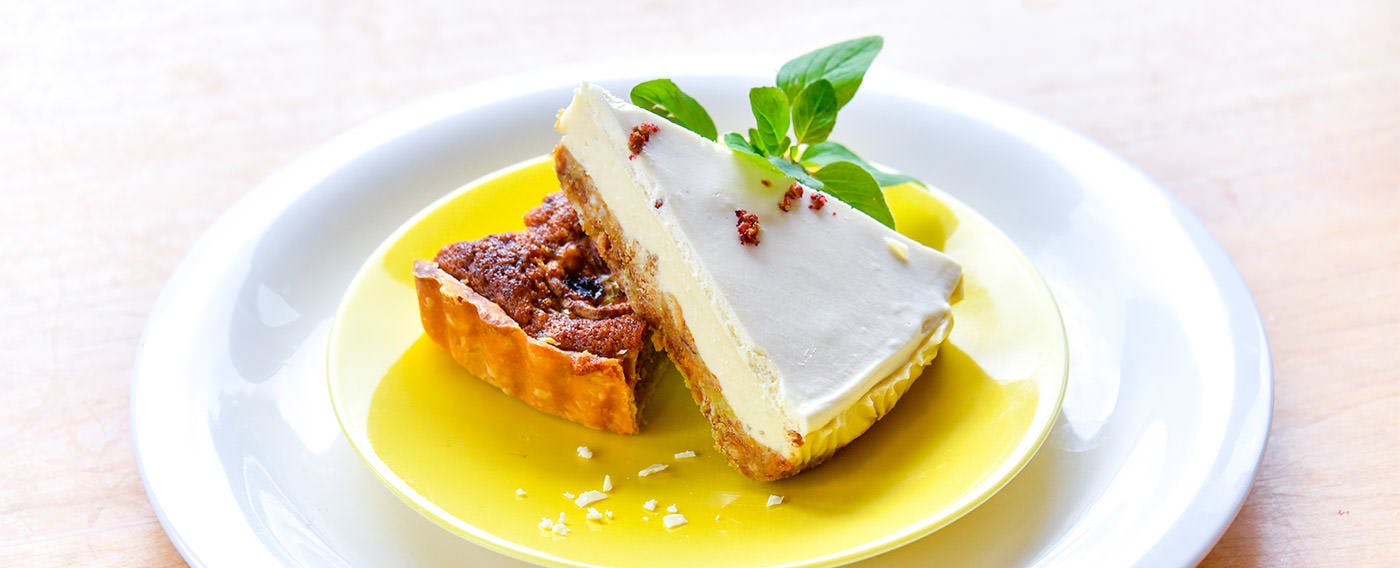 Café; "Sweets and Honey of the plum" The Cafe adjacento to this inn serves the handmade breads and cakes which ingredients are carefully selected for your healthiness. In addition, miscellaneous goods and the accessory are available here. There are a few numbers that are hard to obtain, for example the glass products like craftsman created in a delicate technique. Please drop in after check-out freely.
Access
794, Oana, Minakamachi, Tone-gun,Gunma,379-1727,JAPAN
By Car Kanetsu Experssway Nerima I.C - Minakami I.C (1h30min) Nagaoka I.C - Minakami I.C (1h10min) By Train Joetsu Shinkansen Tokyo - Jomo Kogen(1h15min) Niigata - Jomo Kogen (1h10min) Shuttle service is available.
Reviews
The bath of the room, (Free-flowing hot spring, no adding water, no heating!) hot water is very warm, and it is very expansive. The reserved outdoor spa at this spring is wonderful. A sweet-fish is served for meal with five of them for one, the fried side is adorable. The structure of the dish that includes the fried food are different, there are all in the dish. (the dish of meat, it is better after the grilled sweet fish, as my personal opinion). As for the breakfast, both the Japanese food and the Western food were cooked carefully and we were served unusual way. The person who worked there was able to relax you for give you a very positive feeling, with their kindness and friendliness. I know that the season of the firefly is near I am glad if you can come sooner.
+ More
2016/09/13
My wife looked for it on holiday for the purpose of my birthday celebration. The hotel was a revelation much better than expectation and i was so happy. I heard that the place that is lovely for us, we like very much the pleasure atmosphere of this hotel. I think the waiting on customers to be a moderate sense of distance, It was delicate, and a feeling of the hospitality of the staff, feelings were transmitted through the dish deliciously. I cannot explain all, but the service was so great. Many little things that can you relax soon (e.g., tea of at the arrival, the clove dyeing towel, the tabi and others) hotel guests can spend it as well as a dish comfortably. We can usable the bath without hesitation by the bath reserved. The commemorative cake was delicious on a birthday and was full of handmade creations. Thanks to you, we could be relaxed very much and felt good comfort.
+ More
2016/07/24
I was able to spend my time to relaxe myself without minding other guests, because it was the detached room. The bath which the room was spacious and was able to enter comfortably. At the period of the firefly by chance, a firefly came to play at night and it was tasteful. The customer service was good feeling, and there was a device, and the meal was delicious, too. It was the plan that with a lunch of the takeout included in this time, but it was the only disappointing point that the staff of a shop did not understand it. I find a great opportunity to get in contact with many competent people, and I want to come back. Thank you.
+ More
2016/06/25
Anyway, the meal was delicious and we were well pleased. We had the lunch of the takeout deliciously while watching scenery in a high-way service area. In addition, the reserved outdoor bath is particular, too. Without overlapping with other people, and the bath which became reserved was available without stress. I was able to really relax. We want to come back to this Hotel a Minakami. Thank you.
+ More
2016/05/06
This time we spent was great and we appreciate it, this is because the pleasant correspondence to changes of the time, the pleasant conversation at table are Joetsu building. .We want to see you again.
+ More
2016/04/26
Anyway, I wanted to relax and made an appointment with the hotel Joetsu, which we were interested for a long time. The room is small, but is clean, In a room with a feeling of cleanliness, I was able to be really relaxed. The dinner had the raclette of the winter limitation. It was the best meal which was unbearable for us of the cheese enthusiast. We had you choose a delicious white wine which harmonized with meal, and was really happy time. Because all the baths are chartered, I am very thankful for that I can feel free to enjoy a hot spring. The scenery from the outdoor bath in the slightly remote place, that is a superb view! We imagine that a season of the fresh green, coloured leaves, the snow-see viewing may be more splendid and amazing.
+ More
2016/03/29
Information
Check-in Time

From 3:00pm to 8:00pm

Check-out Time

Until 11:00am

Tax / Service Charge

Bathing tax required.

Credit cards accepted at this property

VISA / MASTER / JCB / AMEX / DINERS / UNION PAY / DEBIT CARD
Children

Please note that children under 6 years old cannot be accommodated at this ryokan. Thank yof for your understanding.

Pets

Pets are NOT allowed.

Parking

Free of charge for guests; Outdoor Parking; Capacity 10 vehicles; No Valet Service Available.

Other policies & conditions

*Children use* Please note that preschool children are not permitted.