Fujiiso
The Matsushiro Valley, where Fujiiso stands on, has been featured in famous works by many Japanese literary figures and poemers since the old age. It keeps its beauty since then, when they wrote or sang its great scenery, and keeps healing the mind of travellers visiting here. Fujiiso also keeps welcoming guests from far away for 300 years.
- VAT is included, but bathing tax (around JPY 150 per adult) may NOT be included.
- Price in USD is based on the exchange rate as of today and might be different from that of the booking date.
Foods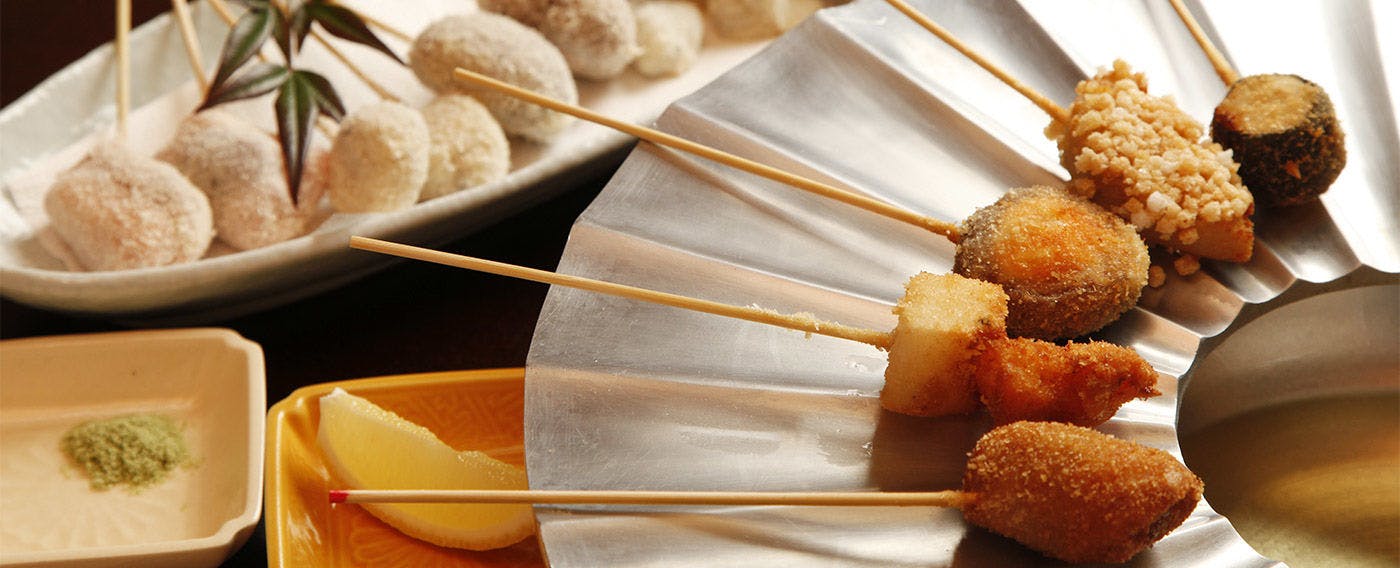 Japanese Hot Pot
Appetizer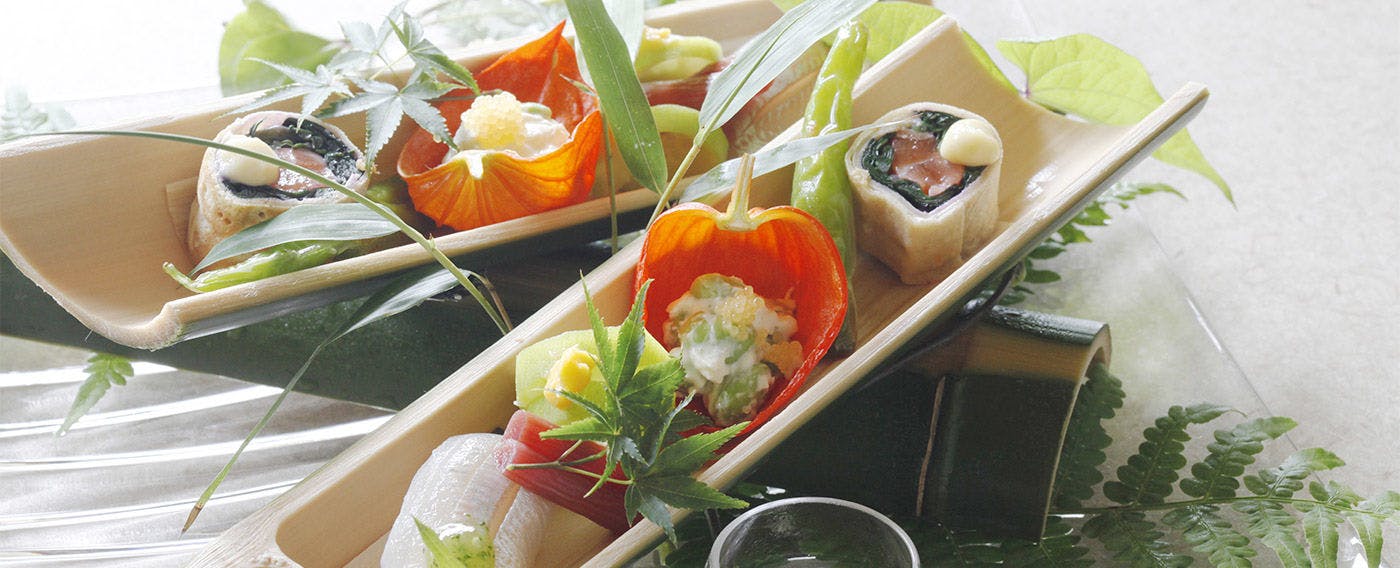 Appetizer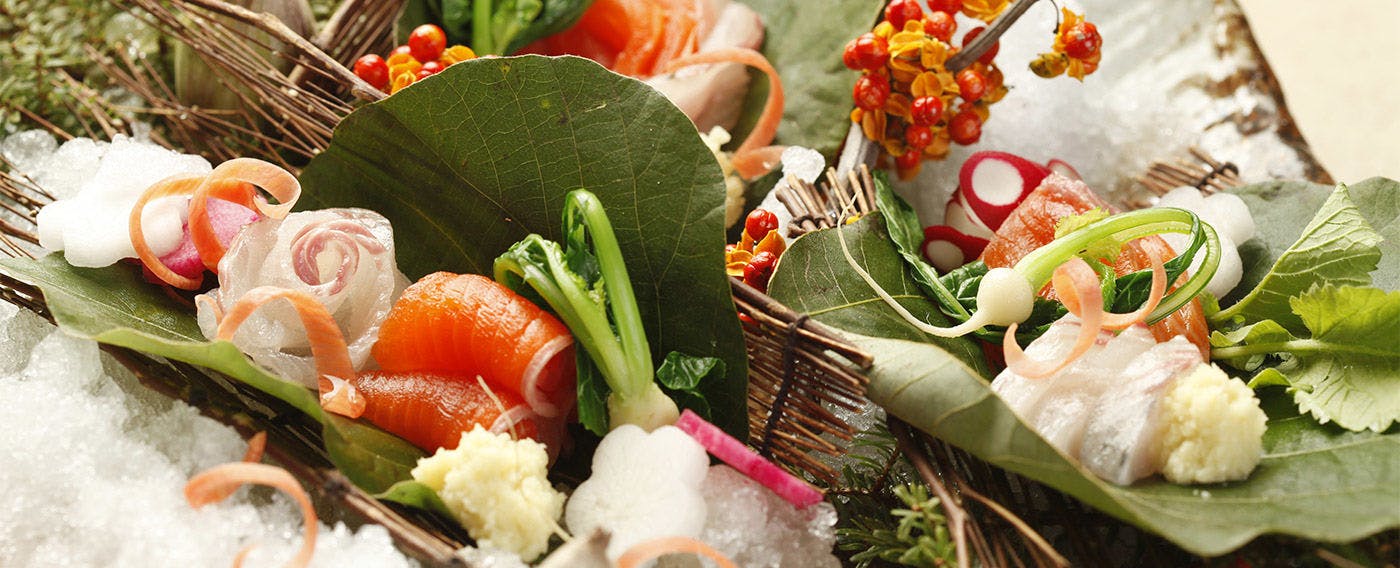 Sashimi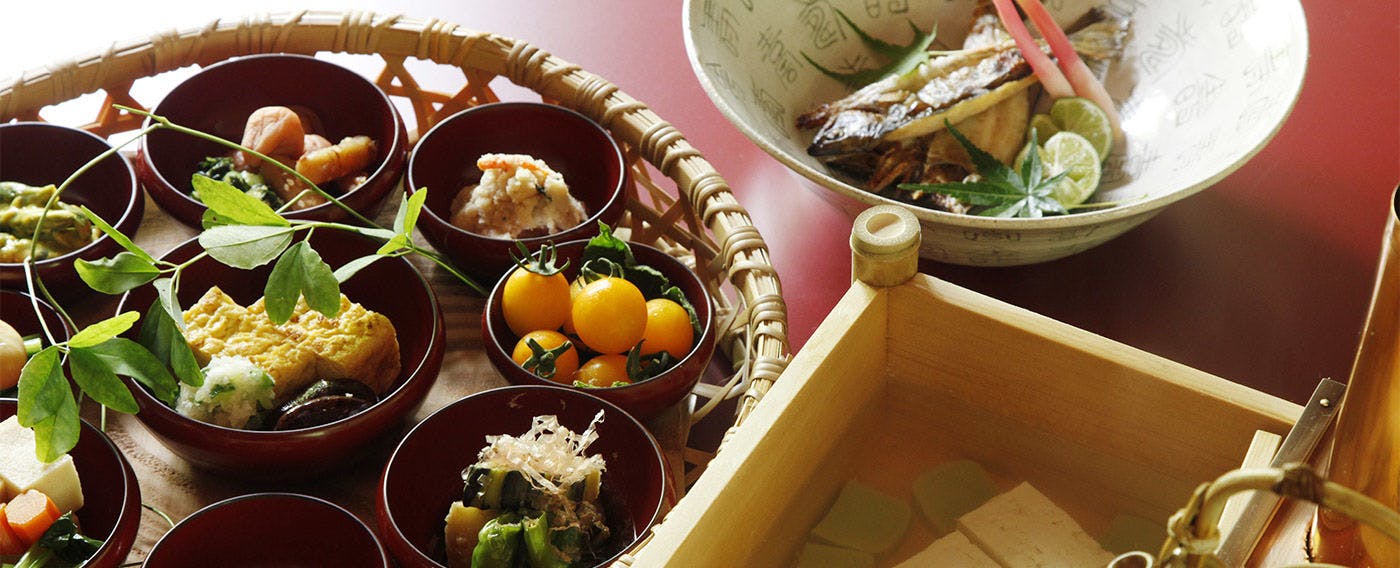 Breakfast
Seasonal foods in local flavor with whole heart Nagano is the prefecture of longest length of life in Japan. This is bacause of fresh water and air, as well as foods. Fujiiso serves local dishes which is healthy, traditional, and to improve immunity. Use fresh vegetables from local area, for safety.
Cooking style also changes in eash season, so that you can enjoy the best taste of each food.
Baths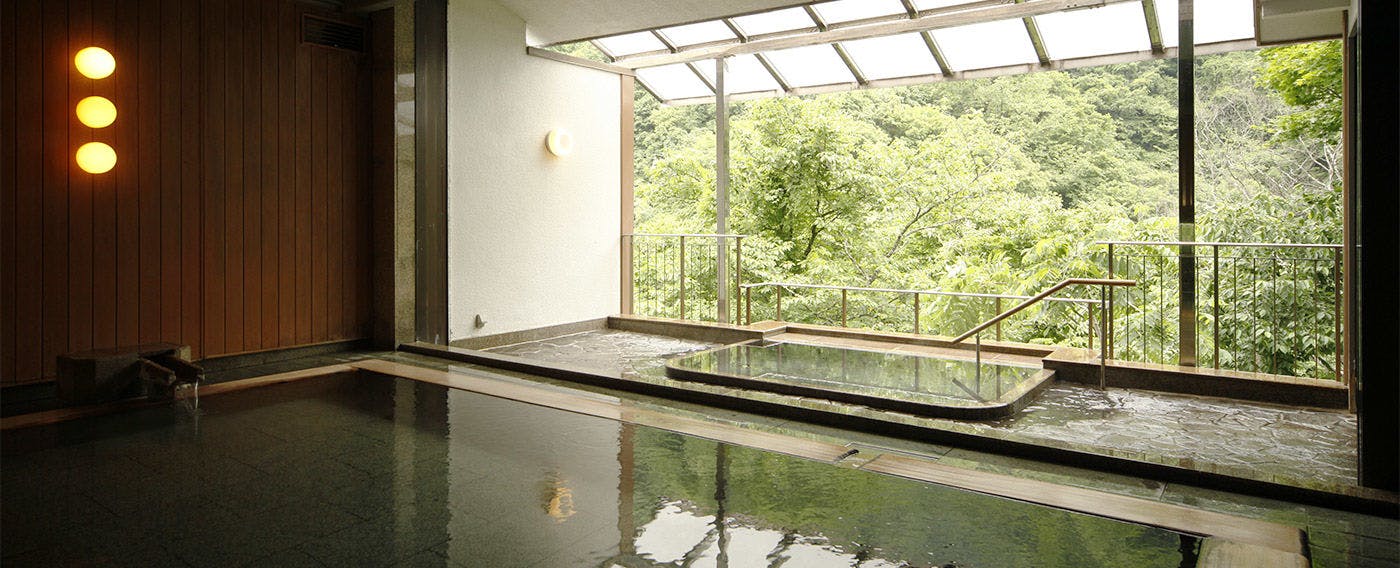 Indoor Bath for Male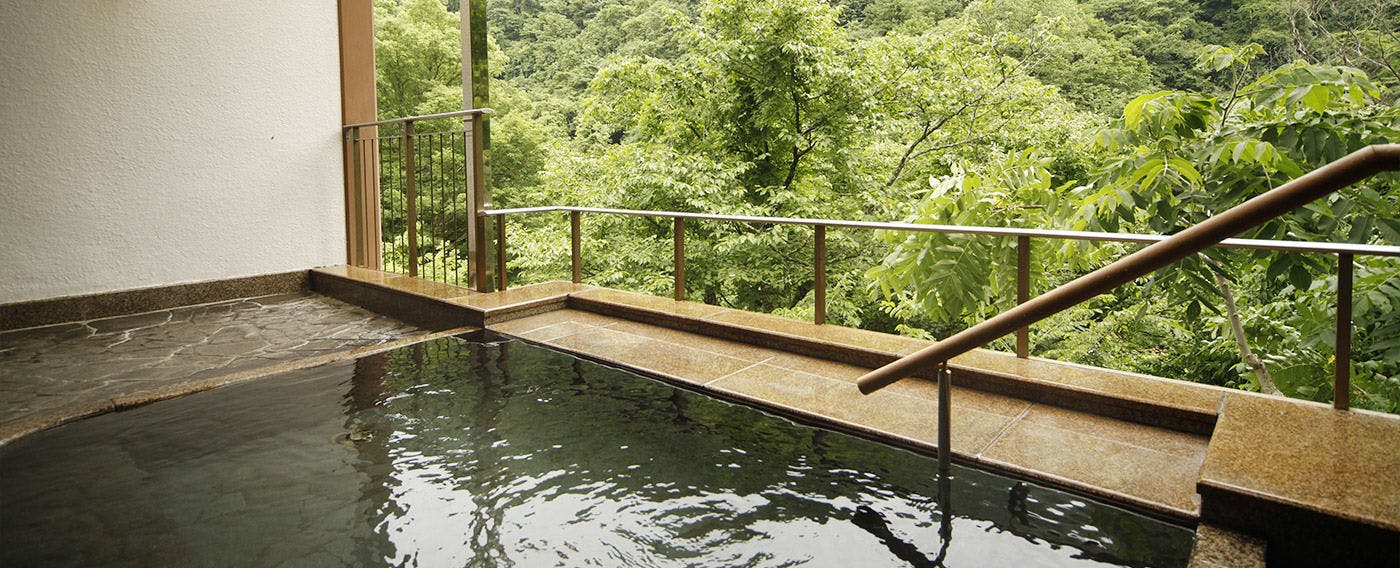 Open-Air Bath for Female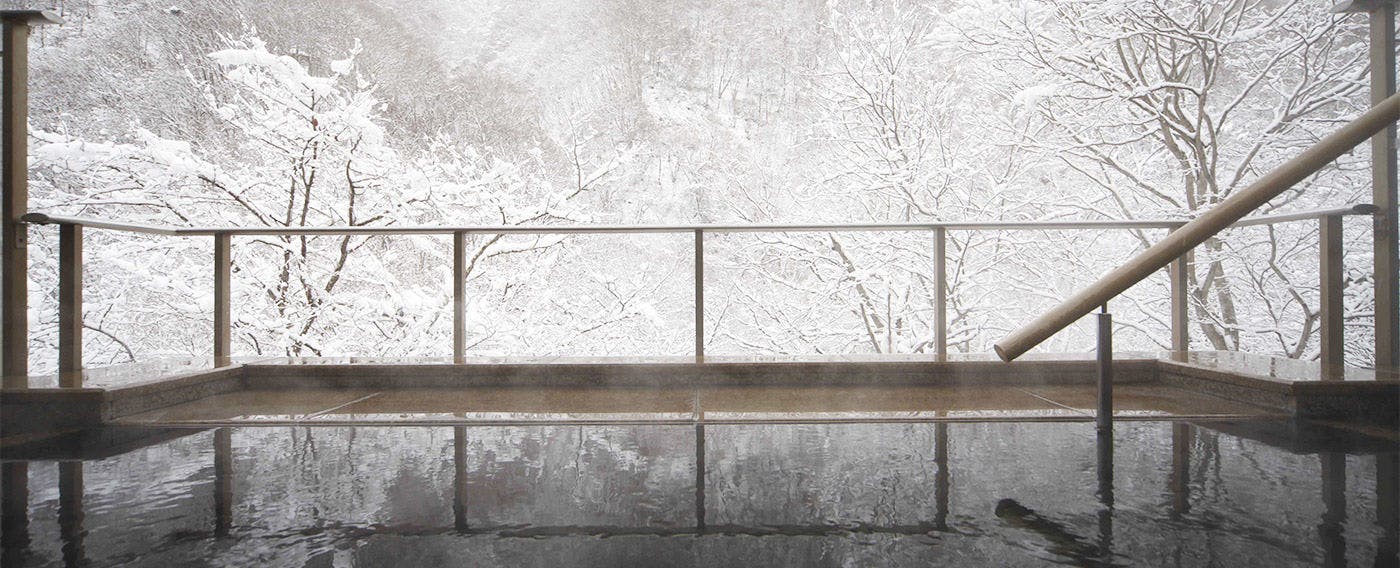 Open-Air Bath for Male
Healing hot spring loved by litterateur and painters from the old age The hot spring here "Yamada Onsen" was found more than 200 years ago, in the Edo period. Loved by literary figures and painters from old age such as Issa Kobayashi, Hokusai Katsushika, Ogai Mori, Tekkan and Akiko Yosano, Kan Kikuchi, Yaichi Aizu, and etc. Cloud passes on mountains above the Matsushiro Valley faced with this ryokan. You can have blissful moment to refresh your body and mind, and you will feel like your body getting lighter after taking hot spring bath here. Also, the open-air bath where you can feel subtle wind from the valley stimulates the dynamism of your body.
Facilities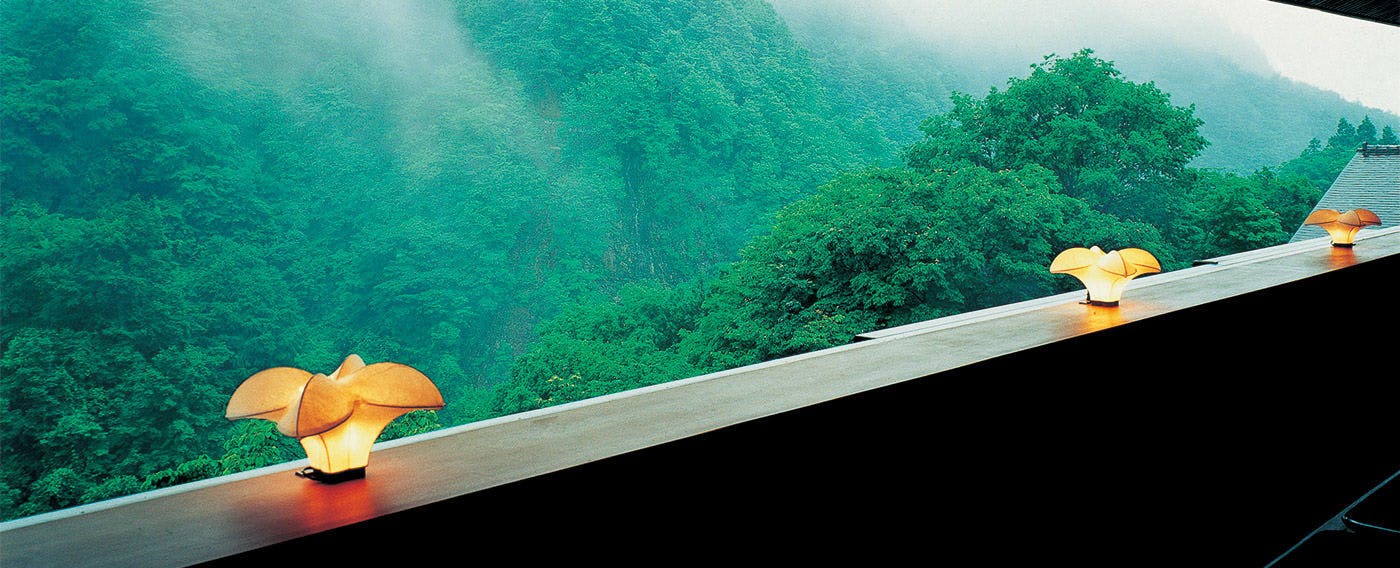 Lobby Lounge 'Yamano-chaya'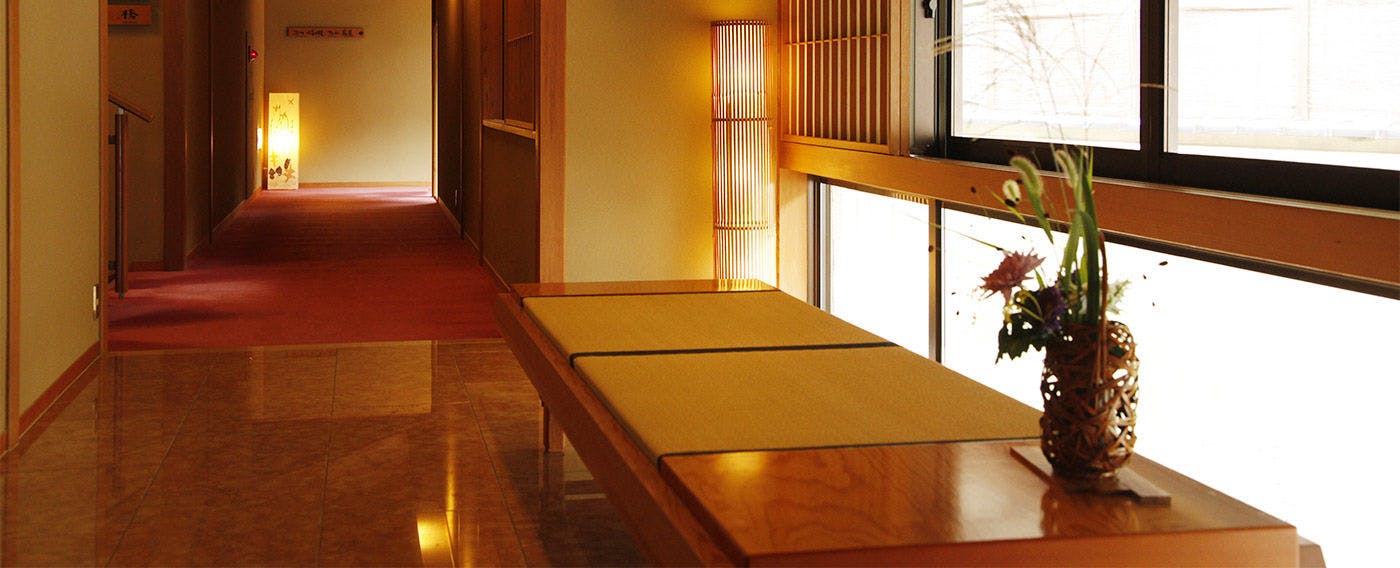 Gallery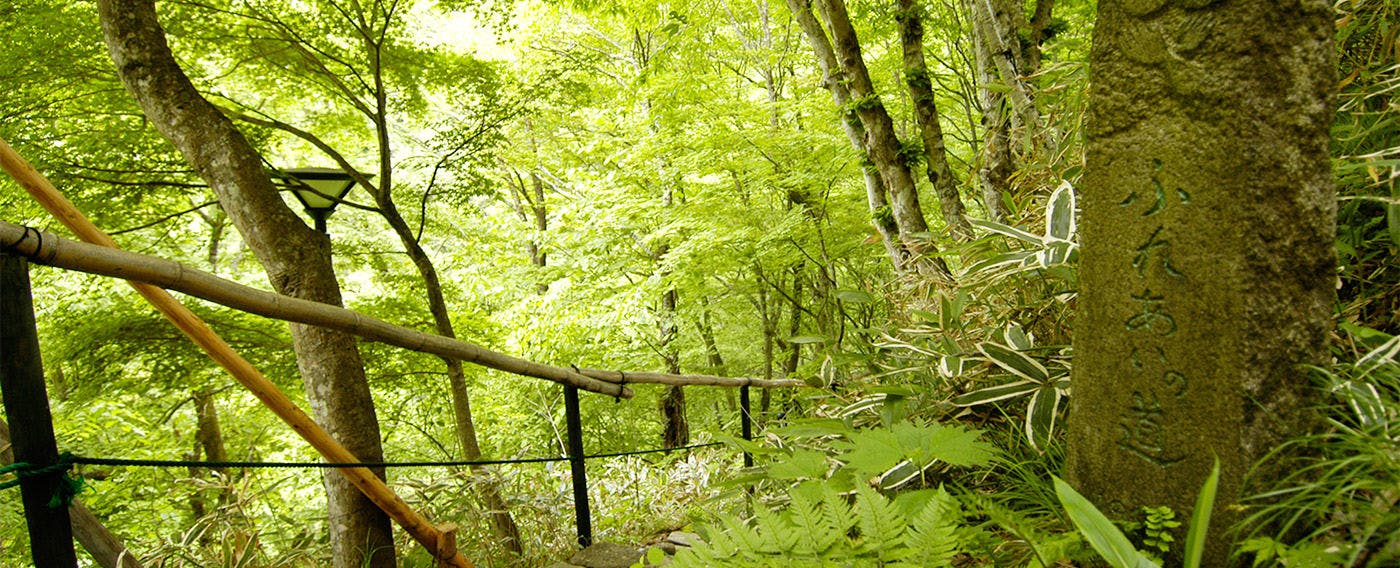 Stroll
Lobby lounge, gallery, and walking path Lobby lounge "Yama-no-chaya"
Panoramic view of the valley spreads out. The green scenery makes most guests stunned. Feel the seasonal change inside the 27m-width space.

Gallery
Truly Japanese and quiet interior atmosphere. Wild flowers in vase and lanterns made of "washi", Japanese traditional paper... Japanese style enfolds everything, and time flows slowly and calmly. Flowers are arranged by O-okami, the grand landlady, everyday.

Walking path "Fureai-no-michi"
Enjoy the artworks standing among forest, cool wind coming over the valley, and the scent of green mountains. The river stream is just 7 to 8min walk through the path from the ryokan.
Access
Okuyamada 3563, Takayama-mura, Kamitakai-gun,Nagano,382-0816,JAPAN
BY TRAIN
From Nagano Station: about 20min by Nagano Electric Railway ("Nagano Dentetsu") to Suzaka Station & 20min by taxi or 35min by bus to the ryokan.
(Nagano Station is 1.5hr from Tokyo Station, 1hr from Osaka Station, and 3hr from Nagoya Station, each by Shinkansen or express train.)
Shuttle service available from Suzaka Station at 2:50pm, with prior reservation.
Reviews
11 Reviews
We were able to spend a slow, relaxing time. The mushrooms served let us enjoy the season, and was all very delicious. I definitely wanted to visit with my family, and so I made a reservation for the new years next year. This is one of my favorite Japanese style inn.
+ More
Sep 2015
I stayed here after a friend of mine talked about it. As neither myself or my wife drink much, we felt the Kaiseki-ryori (a multi-course traditional dinner) took a bit too long to be served. In total, we remained sit in chairs for about 2 hours, and got a little tired. I think a tatami room would have been better. The front lobby was spacious and comfortable. I was looking forward about the moon-viewing tower, but sadly it was a cloudy night. There were some chairs at the tower, but I wish there were some small tables too. I want to stay here again in the red leaves season.
+ More
Sep 2015
As soon as I arrived, I was escorted to a table along the gorge, where the glass door was wide open, and was served green tea. I explored the gorge, took a hot spring bath, and had dinner in the private room. Started from the aperitif, the desert and the tea called bean tea were all good. Especially the soup, Hagimanjyu, and Shinshu soba with Name mushrooms and grated radishes were very delicious. The food and soup of the mountain village are my favorite, so I fully enjoyed. The sweet red-bean soup with chestnuts was also good. It was so tasty that I would miss. On top of the meal, the plates and dishes were wonderful, so I could enjoy double. The staffs were nice and clean, and it gave me a good impression that they could explain the dishes well and respond smoothly to the questions. I was taught that it is a famous place for the foliage season which is wonderful during the season. I headed home wishing that I could take a hot spring bath gazing at the gorge which is colored by red, yellow and green and enjoy the meal again.
+ More
Sep 2015
The dashimaki tamago for breakfast was delicious I would love to stay on a plan with dinner next time.
+ More
Sep 2015
The staff members offer very friendly services, and matcha-tea and small round cookie of soba served with the welcome tea were very tasty. The room was peaceful, and looking from the moon-viewing balcony you can see the mountains with groges in between, I think it will be looking great in the foliage season. We had the "course of grilled mushrooms" as it was their season. We tried taking the "village community bath" in front of the ryokan. It was compact yet kept clean, the bath was very hot but I could enjoy my stay. It was the accommodation I definitely want to visit again.
+ More
Sep 2015
Quiet, warm hospitality, a nice inn for adults. The lobby lounge is open and comfortable, and the view of Matsukawa Canyon from there is absolutely amazing. Definitely I will visit there in autumn again. The restaurant had private rooms and we were relaxed and enjoyed the food. The hospitality is perfect at a comfortable distance so it is very good for people who want to relax in the inn.
+ More
Sep 2015
I have stayed here for the first time. Welcome arriving and entertaining with powdered green tea while listening to koto performance, there were such hospitality like forgetting the daily life soon after arriving, so that relaxed my mind. The mountain range from the lobby or the room was wonderful like a picture according to the name of Ryokkasan-shuku. The outdoors of the lobby was lighted up beautifully at night. I have taken a bath three times, it was comfortable because it was cleaned up all the time. Dishes for breakfast and dinner were very elaborate and delicious. They were served with good timing. I thought the number of staff were never a lot, but I felt their kindness everywhere in the inn, it was heart-warming. When we were leaving in the rain, they saw us off the whole time while waving their hands, the scene remained in my mind. I was sure to stay at this inn again.
+ More
Sep 2015
I was nice that the outdoor bath had a roof so I could still dip even when it was raining. As for the dinner, every food starting from the soup was satisfyingly delicious. The breakfast was a bit too much in quantity for us so we sadly had leftovers. (Particularly, only a half would already be enough for the omelet) I understand that you were being courteous with your hospitality, but I just detest excessive services. In my opinion, the hotel would be even more wonderful if you serve a bit more in accordance to your guest's feeling. I will be expecting your hotel to become more and more splendid from now.
+ More
Sep 2015
It was the first time for me to stay in Fujiiso and I managed to spend a relaxed time with good service and food. The hot spring manju (ban with bean jam filling) that you can purchase by reservation was tasty too. I would like to stay here again next time I go travel to Nagano area.
+ More
Sep 2015
I stayed with my mother who is senile and had trouble walking. I chose the ryokan because they had beds, and it really helped that it was also well furbished with handrails. I find it strange, but still glad that the staffs who are usually not around showed up to help when we're in trouble. I am impressed that every one of the staff goes above their professional duties in their service. I wonder if the staff assigned to our room has a nursing qualification, because she was good at providing guidance to my mother. Also, something more troubling happened due to the senility, but "Please don't let it bother you ", she said and took in everything. This is indeed a first class ryokan. The food and room were both amazing, and above all, I had a really comfortable stay with the thoughtful customer service. Both of the promenade which I couldn't walk this time and the resting place I glanced on my way had good atmosphere, it made me want to come spend some more times someday.
+ More
Sep 2015
There were not many people in the large bathhouse after summer holidays, and I liked the quiet atmosphere. It seems like they devoted all of their energies to the floor where the lobby is located, where you can enjoy the beautiful view of the green of their vaunted mountains from the counter. However I strongly felt that they were trying to cut down on their expenses on bath amenities, for example by charging for after dinner coffee, installing a unit bath for guest rooms, not providing any shampoo and conditioner unless you ask, or any face towel, notepad etc.. I can't believe you can't use wifi in your room in this modern era. It was unfortunate while the guest room was relatively good. I wouldn't come back unless they invest a bit more fund and improve their service in the future.
+ More
Sep 2015
Information
Check-in Time

From 3:00pm to 7:00pm

Check-out Time

Until 11:00am

Tax / Service Charge

Bathing Tax JPY 150 per adult is NOT included in the rates.

Credit cards accepted at this property

VISA / MASTER / JCB / AMEX / DINERS
Children

All children are welcome, while the annex "Hozantei" does not accepted children of 0 to 5 years old.

Pets

Pets are NOT allowed.

Parking

Free of charge for guests; Capacity 30 vehicles; No Valet Parking Service

Other policies & conditions

Children of 0 to 5 years old are NOT allowed to stay in the annex.