We are sorry but we don't have any rooms available now.

Please select another Ryokan.
- VAT is included, but bathing tax (around JPY 150 per adult) may NOT be included.
- Price in USD is based on the exchange rate as of today and might be different from that of the booking date.
Foods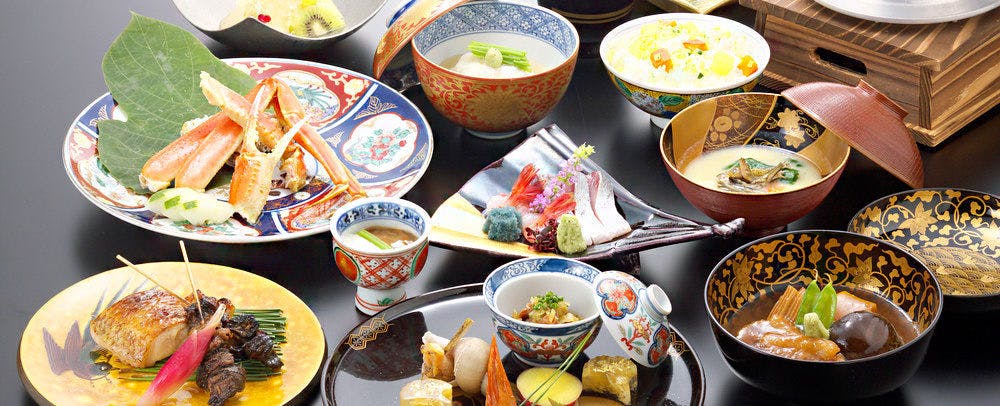 The kaiseki cuisine at Kinjohro The kaiseki cuisine at Kinjohro skillfully brings together the tradition of cha-kaiseki with the local delicacies of Hokuriku. Kaga cuisine, cultivated and loved by the people of Kanazawa, the admirers of elegance and essence. Each item is prepared wholeheartedly and served in carefully selected bowls. Established over 120 years ago, the place is recognized as the Ryotei that represents Kanazawa, serving genuine dishes that utilize Kaga's own produce, loved by all.

Number of seats: 300 (in rooms overall)
Baths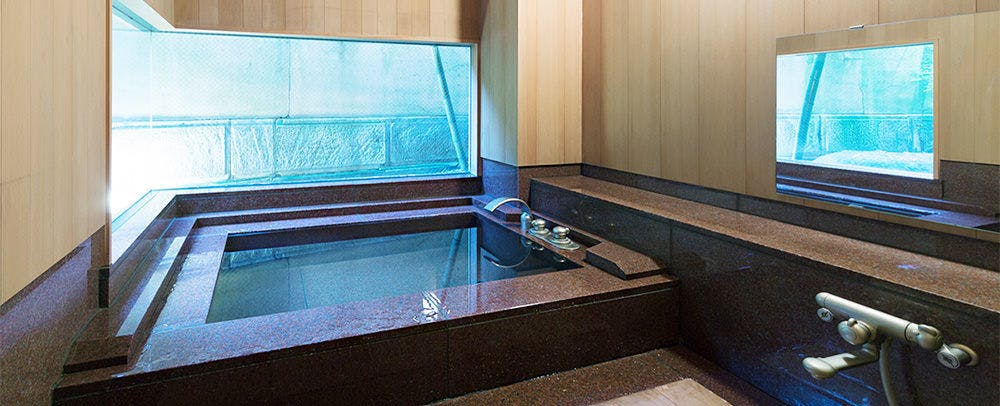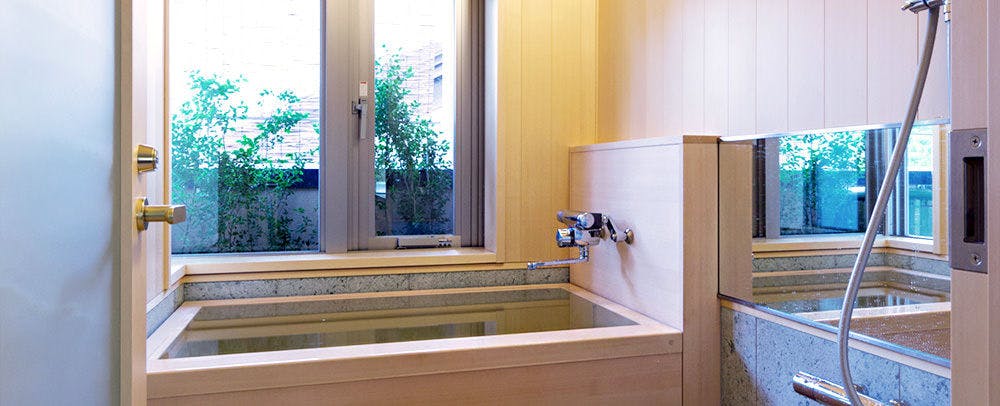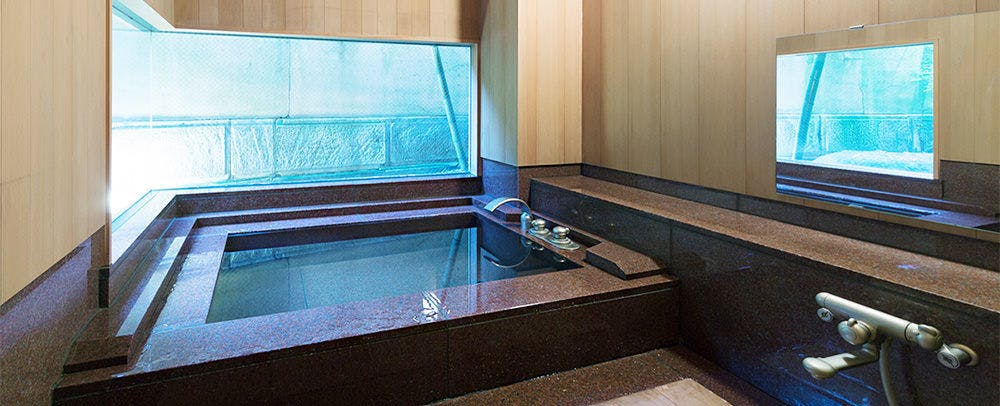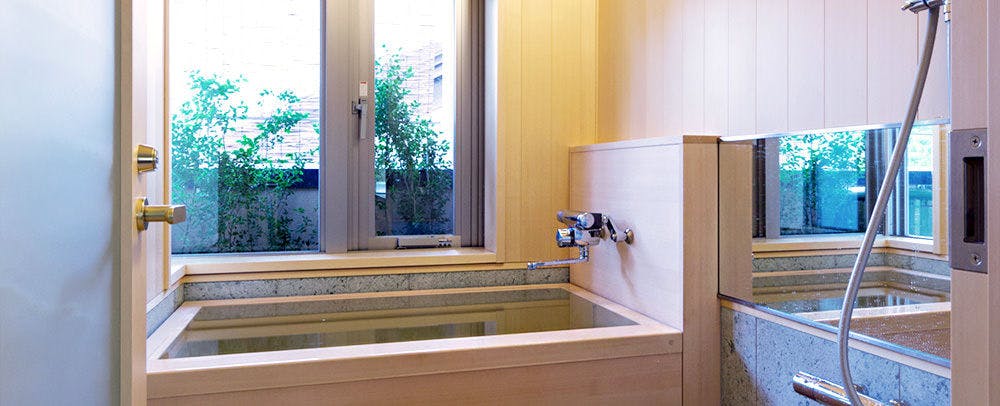 Bath Pictures of bath
Facilities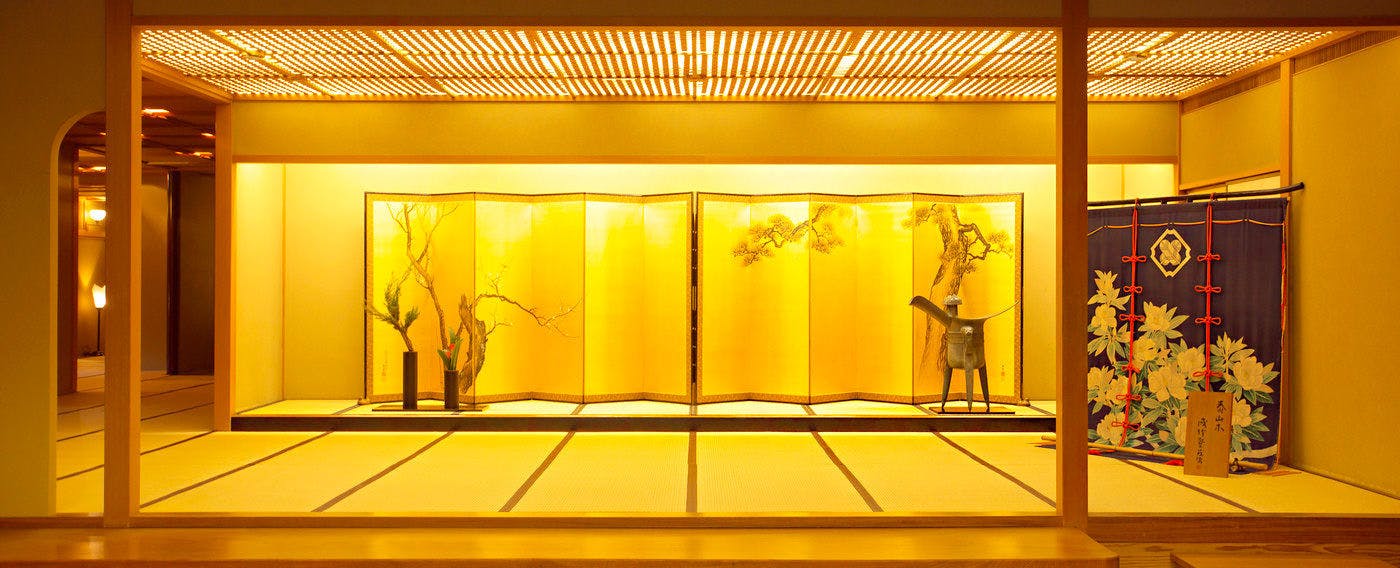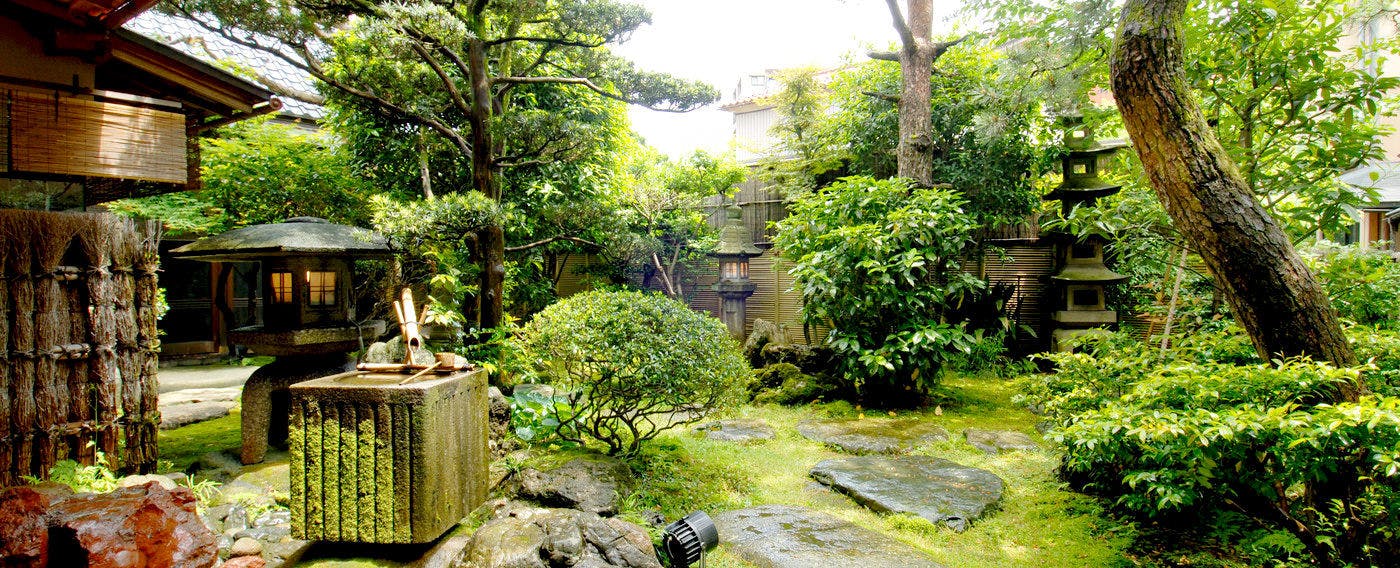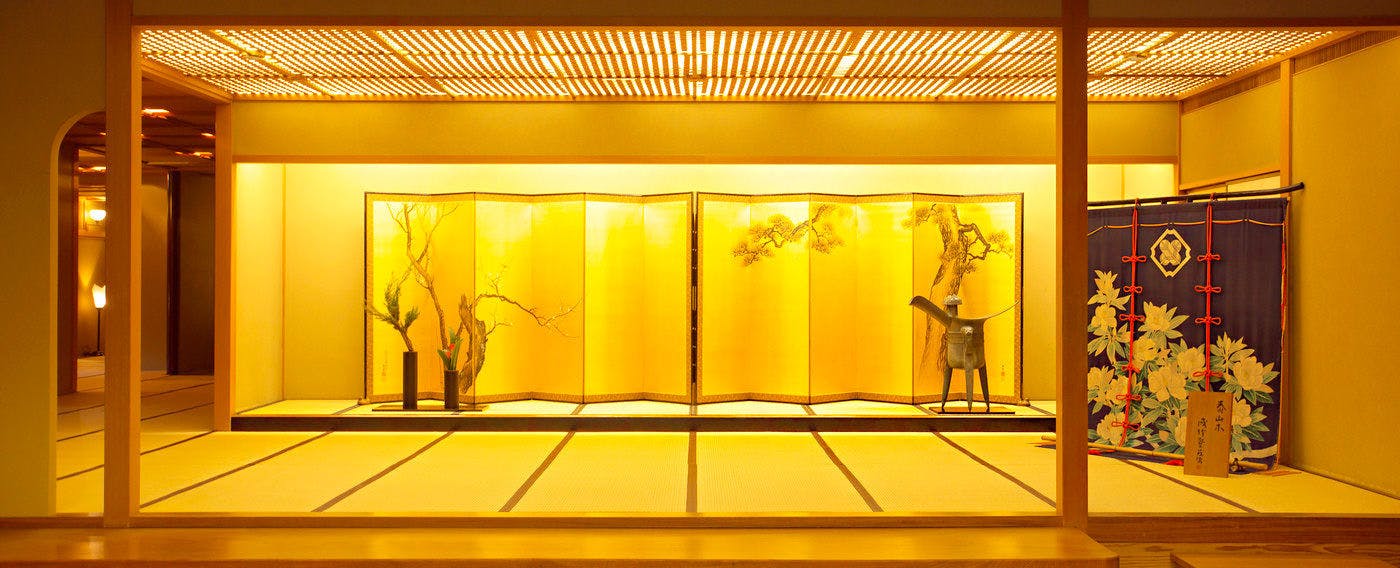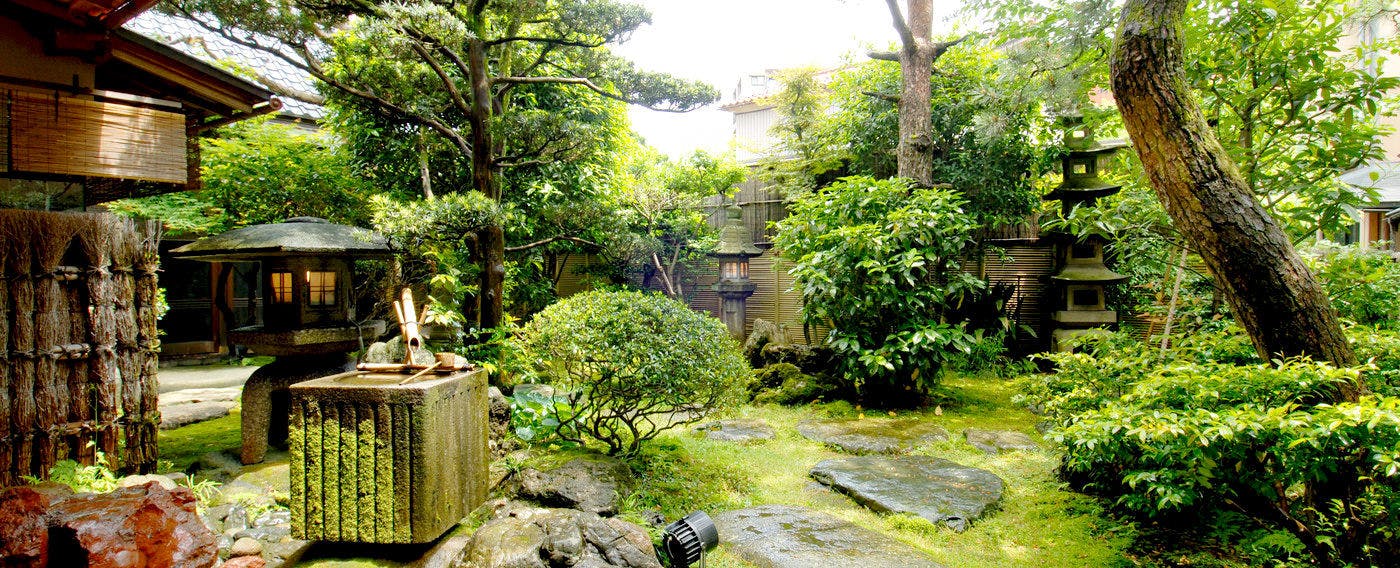 The garden at Kinjohro A serene appearance that is remarkably prominent in this Japanese garden. In a corner a 'Fujiishi' of olden times, admired by Taikoh Hideyoshi, is arranged in a space of serenity that spreads to every corner.

Access
Hashiba-cho 2-23, Kanazawa-city,Ishikawa,920-0911,JAPAN
When taking the Shinkansen, Limited Express
About 2 hours and 30 minutes on the Hokuriku Shinkansen to Kanazawa Station from JR Tokyo Station.
About 2 hours and 40 minutes on the limited express Thunderbird to Kanazawa Station from JR Tokyo Station.

When arriving by Road (Hokuriku Expressway)
Exit at Kanazawa-Nishi Interchange, Kinjohro is 20 minutes from there. Exit at Kanazawa-Higashi Interchange, Kinjohro is 17 minutes from there.
Reviews
With food being my main interest, I decided on this resort.
It was as expected of a well established Ryotei. The rooms smelled nice, the ikebana, the chopstick envelope to match the season, and the arrangement of the dishes, everything reflected on their great hospitality. Of course, every dish was delicious, and you could taste the freshness of the ingredients used. The dashimaki rolls for breakfast were also a delight to have.
Regarding accommodation, it's nice to be able to spend your time without any interruption, I was a bit lost at times because there was a lack of information on how to use some facilities or the room or dining place etc. Also, I think that it'd be nice to have a garbage bin in the washroom. When I travel to Kanazawa, I would like come here again for lunch.
+ More
2016/12/01
I've always liked Kaga cuisine and I'd almost go once in a month to our local Kaga cuisine restaurant, so I was more excited for this trip to Kanazawa. Really satisfied with my experience at Kinjohro.
You could tell the attention to particulars by the cleanliness of the room, the choice of amenities and bedding. The food, was of course delicious and well arranged, and I thoroughly enjoyed everything also due to the thought put into the choice of bowls, it was a feast for the eyes as well. You could feel the hospitality of the staff and the landlady as well through the gorgeous chopstick envelope and the napkins.
This time, the room staff who looked after my room were also very nice, they were a bit unfamiliar with the details of the cuisine, but I had some great conversations with them and felt the warm heartedness true to Japanese Ryokan, that one cannot find at a luxury hotel.
I think there are also some negative reviews here, but I think that's because everyone has their own likes and dislikes when it comes to food and service.
But for me, this ryokan felt more wonderful than any high-class luxury hotel I have ever visited.
+ More
2016/01/01
Information
Check-in Time

From 4:00pm to 7:00pm

Check-out Time

Until 11:00am

Tax / Service Charge

Credit cards accepted at this property

VISA / MASTER / JCB / AMEX / DINERS
Children

Please contact facility for details when you mae a reservation

Pets

Pets are NOT allowed.

Parking

Free of charge for guests; Capacity 10 vehicles; No Valet Parking Service

Other policies & conditions

Nothing in particular