Twin Roon (Chikusen) 11 - 15㎡

Breakfast included

2 Single bed(s)

Non-smoking

See Details
From $361.13
for 2 guests /night
Japanese-Style Room (Chitose)

Half board included

Japanese futon bedding

Non-smoking

See Details
From $451.42
for 2 guests /night
- VAT is included, but bathing tax (around JPY 150 per adult) may NOT be included.
- Price in USD is based on the exchange rate as of today and might be different from that of the booking date.
Foods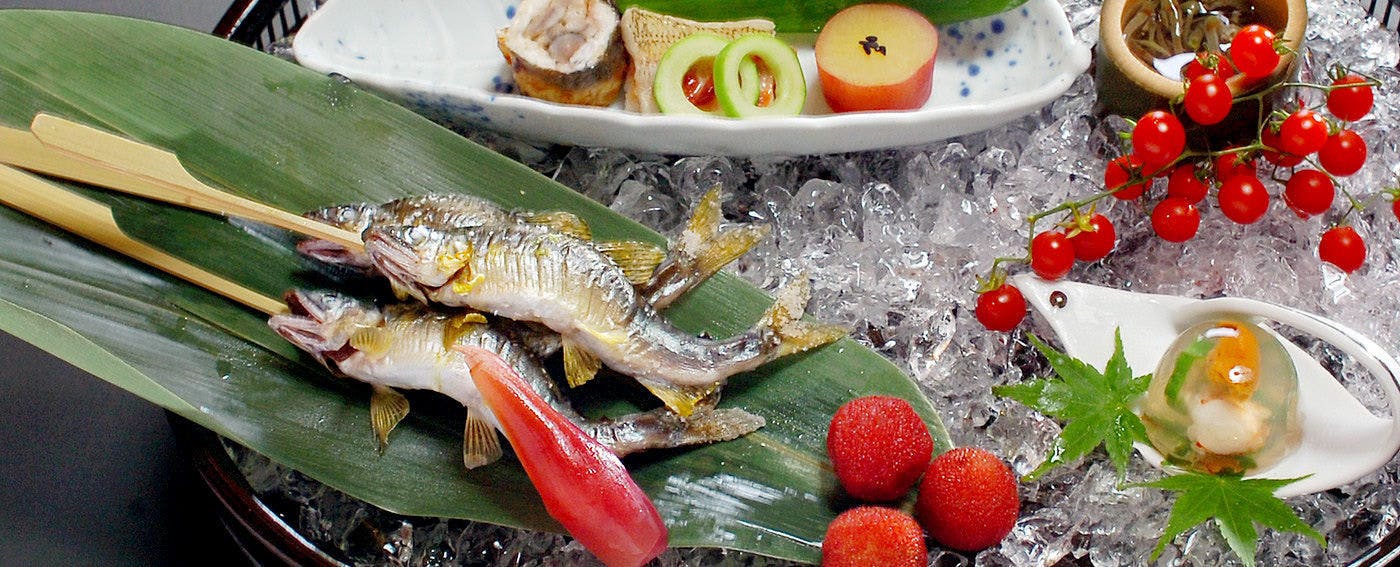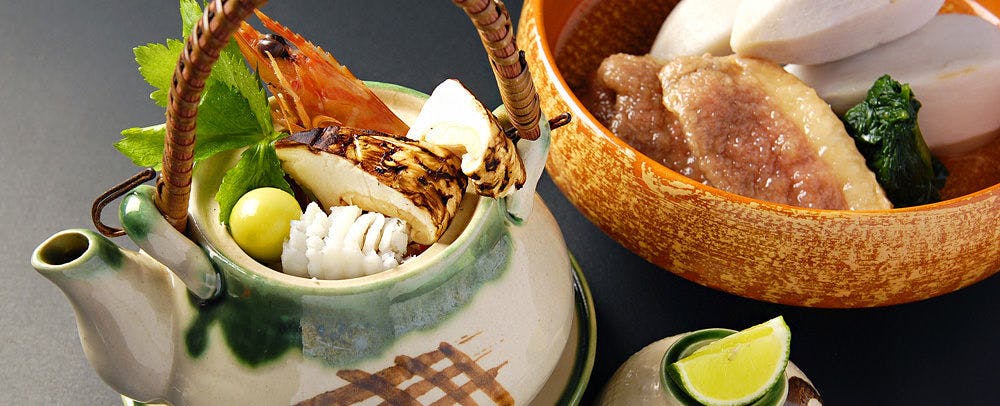 Omotenashi by seasonal Kyoto's cuisine We propose you would enjoy the menu making use of seasonal ingredients and the elaborate Kyoto's cuisine. Sophisticated cuisines and elegance of vessels are exactly the taste of Kyoto's picture scroll.
Including the Kyoto cuisine that take advantage of the seasonal taste, you would enjoy our top-notch kitchen knife skill and all wonderful menu.
Access
511 Washio-cho, Kodaiji-michi, Higashiyama-ku, Kyoto-city,Kyoto,605-0072,JAPAN
From JR Kyoto station:15 min by taxi via Chuo(Central) Exit. Or 25 min by city bus #206 from D2 Stop to Gion Stop & 5-8 min walk
From Shijo Station (Keihan Line):15-min walk via Exit 6. Or 5 min by taxi
From Kawaramachi Station (Hankyu Line): 18-min walk. Or 6 min by taxi.

Children are NOT allowed to stay. Thank you for your understanding.
If you have any food you cannot eat (e.g. for allergy, for religion, etc), please inform us in advance.
Reviews
It was amazing staying here. I am very thankful for staff who were really attentitive and made us feel very comfortable. Although we had a very late check-in the hotel building was a historical building yet they have renovated well to fit a modern style and comfortable stay for the guests.
+ More
Apr 2016
Hotel located on Nene's Street and easy access to the one of the famous temple, Kiyomizu temple. I strongly recommemed for beginners to stay traditional hotel (ryokan) in Kyoto.
+ More
Feb 2016
I stayed in a room which had done renovation. It was clean and a comfortable stay. Although the bath tub is small, material of the bath tub is the premium quality than Hinoki (Japanese cypress). Thus, the sent of wood will give you extra relaxation. Meals were very delicious. Personally I felt a little stronger seasoning by considering Kyoto Kaiseki taste.
+ More
Nov 2015
This traditional hotel (Ryokan) located near the center of Gion and walking distance to the historic temples/shrines like Kiyomizu temple, Chion-inn, and Yasaka Shrine. This hote is not luxurious yet very cozy with a historic atmosphere. The best thing was outstanding food. I visited during the sea eel season so I could enjoy Kyoto's soul food, sea eel and carefully made to reflect traditional food of Kyoto. Not luxurious yet amazing and all the dishes are well prepared. It is a very remarkeable hotel. I will definitely stay here on my next visit again.
+ More
Jul 2015
We didn't stay at the main building but at the cottage, a separate room from the main building. The room which connected two rooms was spacious. March in Kyoto, I felt a bit chilly passing through the garden to our room after bath time. There are two big common bathrooms for gentleman and ladies. However we could request for a private use with a time limit. We reserved 1 hour at night and 30 minutes for morning and it was enough time for us to have a relaxed bath time. My 3 year old son enjoyed it very much because it was a different style of bath although he needed to stand up otherwise he would sink. Staffs including Okami-san (headmanager) with Kyoto accent were very kind and gentle.
+ More
May 2015
Information
Check-in Time

From 4:00pm to 7:00pm

Check-out Time

Until 10:00am

Tax / Service Charge

N/A

Credit cards accepted at this property

VISA / MASTER / JCB / AMEX / DINERS / UNION PAY
Children

Children are NOT allowed to stay. Thank you for your understanding.

Pets

Pets are NOT allowed.

Parking

No parking lot is available at the hotel, while public parking is introduced to guests. Please note that public parking lots are likely to get expensive or full in high season of new year holiday, sakura(cherry-blossoms), autumn leaves and etc.

Other policies & conditions

N/A