Sekitei
"Sekitei is a garden ryokan that stands high up on a gentle hill with a view of Miyajima. The islands of Seto that can be seen beyond the fences from guestrooms will cleanse one's heart. Once out in the garden, guests are moved by the view of the mountain ridge that looms in the back and appears to be from a Chinese-style landscape (sansui) painting (sansuiga). One is struck by the thought that this inn realizes the ""azumaya"" (gazebo) and gardens depicted in sansui paintings. As a guest commented, one is overcome by a feeling that one should live like a sennin (a legendary wizard living in the mountains) while staying here. The wish is for a relaxing evening with a friend or spouse watching the clouds moving over the mountains, exchanging drinks under the moonlight illuminating the ocean, and enjoying a hearty conversation."
We are sorry but we don't have any rooms available now.

Please select another Ryokan.
- VAT is included, but bathing tax (around JPY 150 per adult) may NOT be included.
- Price in USD is based on the exchange rate as of today and might be different from that of the booking date.
Foods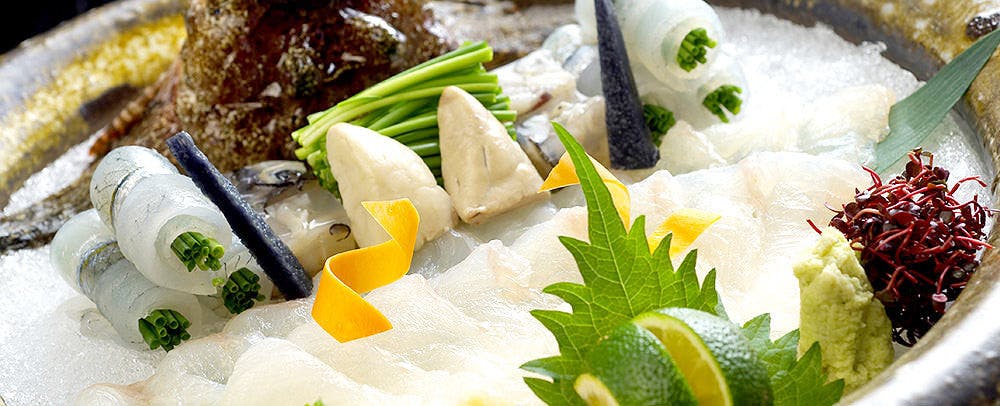 Foods
Foods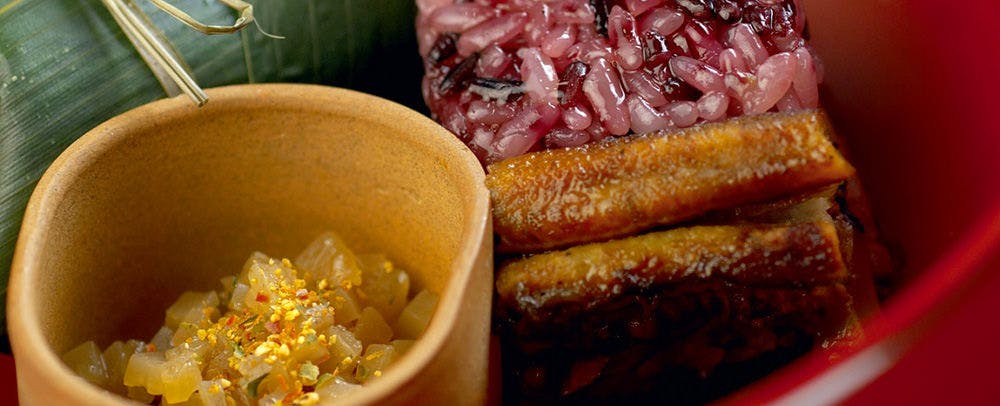 Foods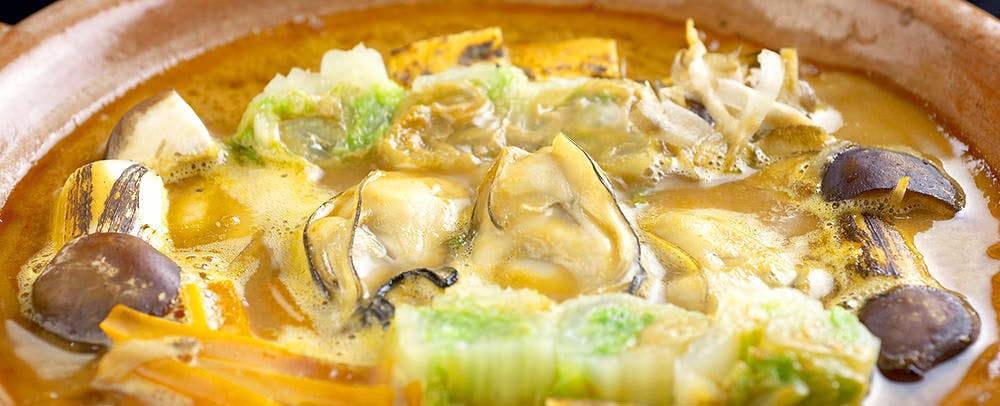 Foods
Encounter with seasonal local ingredients The joy of eating when traveling is encounter with seasonal local ingredients.
Even on an overnight trip, there is lunch, and dinner and breakfast at the ryokan.
Sekitei's owner comments that a restauranteur in Kyoto that he respects advises that he consider what the guests may have had for lunch before coming to the inn, and what they may have for lunch when they leave.
Baths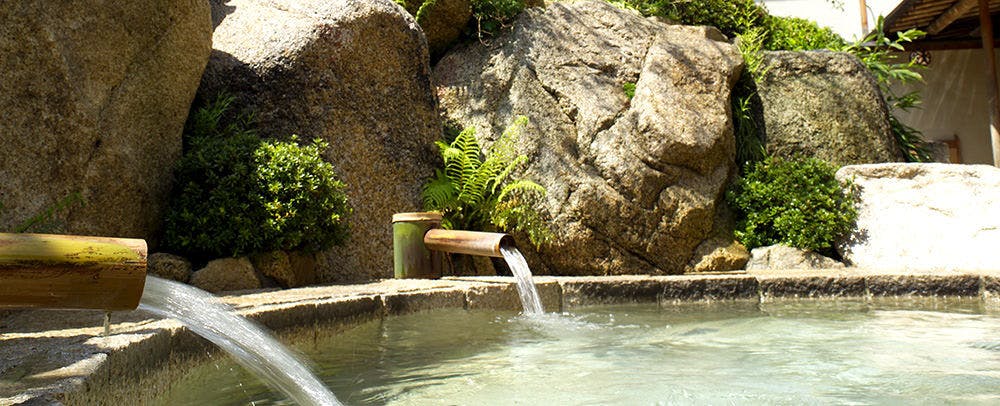 Open-Air Rock Bath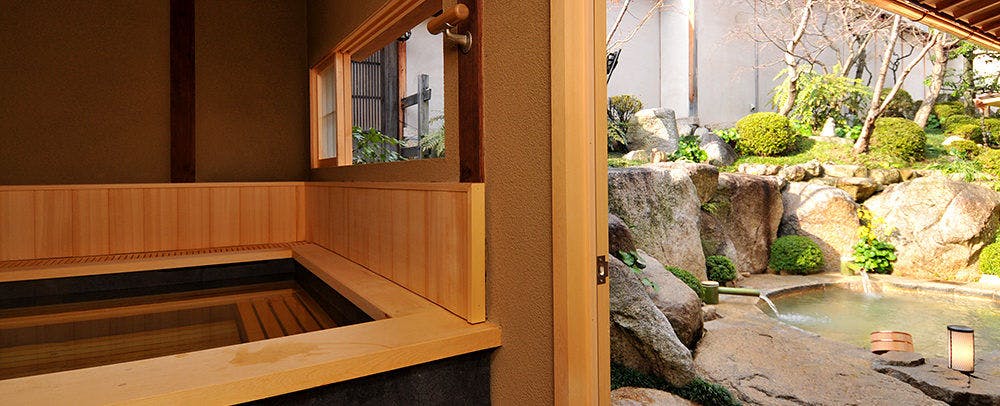 Wooden Indoor Bath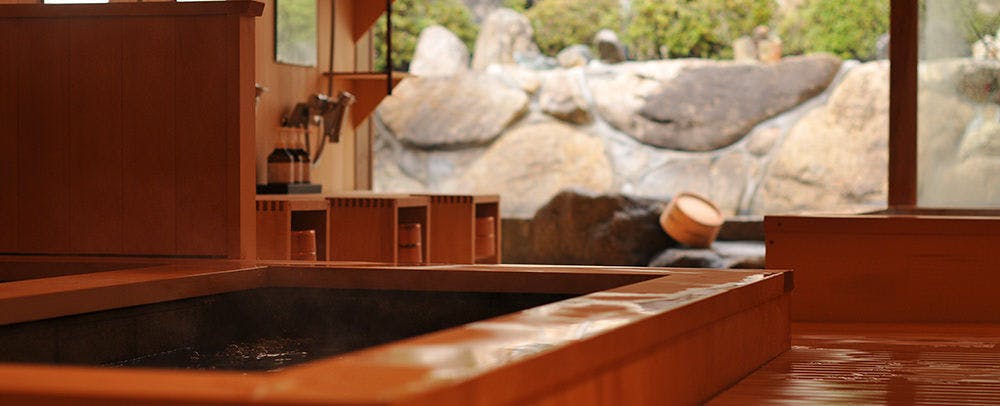 Wooden Indoor Bath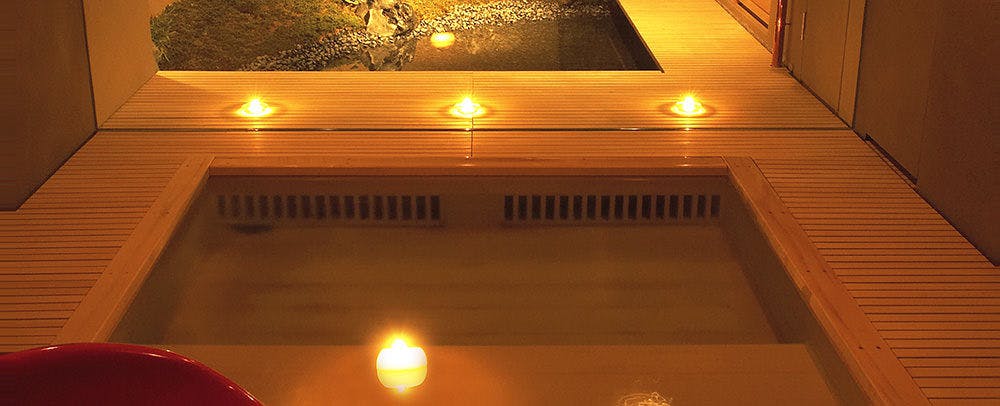 Private Bath
Surprise with its style A lot of thought was put into this small ryokan's onsen hot spring, and may surprise the guests with its style. The wood interior creates a special atmosphere, as does the flicker of the fire from the torch lighting the open-air bath; further inside there are rock baths and open-air baths surrounded by trees, and further beyond a door... Please come and enjoy the sound of the baths late in the night. Cold tea and espresso are available as after-bath drinks in the morning, and cold beer and other beverages in the evening.
Facilities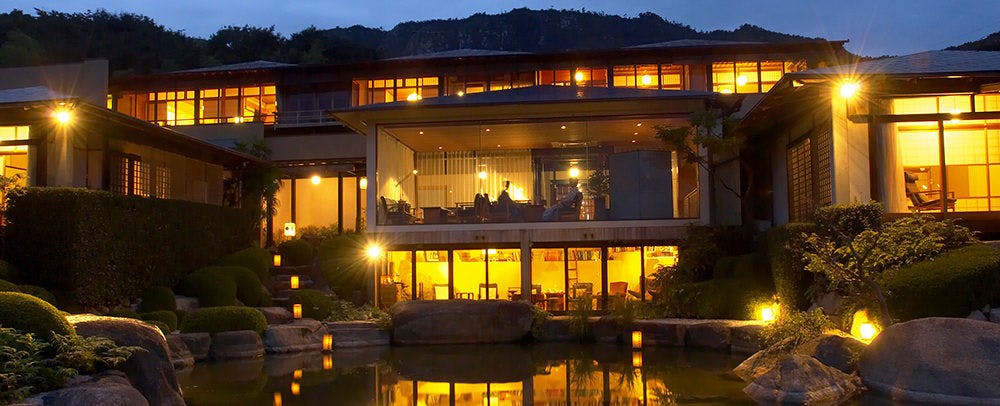 Terrace at Night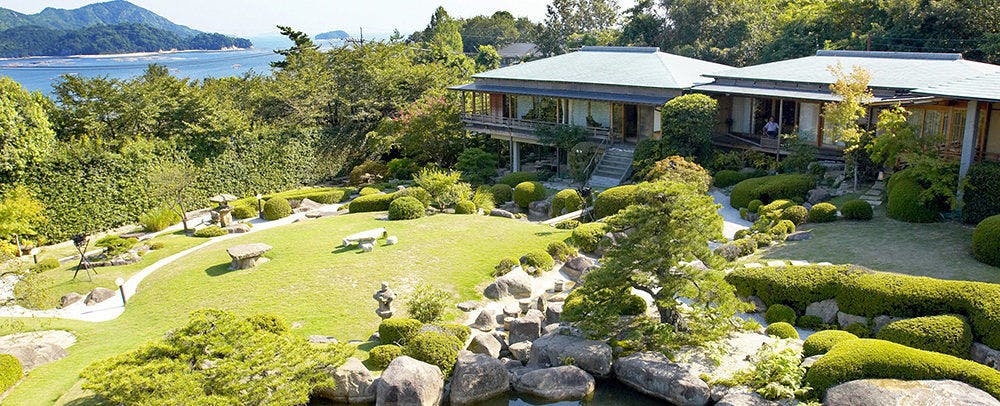 Library over the Garden
Full experience at Sekitei The under-floor balcony is near the pond.
A bar with a bonfire in the evening and a sunlit cafe in the morning.

The Super Bunko is at the back of the garden.
Several thousand books on loan from friends are stored randomly in this library. Enjoy some time here while staying at the inn.
Access
3-5-27 Miyahama-onsen, Hatsukaichi-city,Hiroshima,739-0454,JAPAN
BY CAR
From Hiroshima-city: 40min by car
From Iwakuni Kintai Bridge: 30min by car
From Ono IC Exit (San-yo Expressway): 10min by taxi

BY TRAIN
From JR Hiroshima Station: 30min by San-yo Main Line to Onoura Station, and 5min by shuttle service (prior reservation required)
Reviews
I was moved as I was treated casually and nicely. My family and I could spend time in comfort. I understood why the inn is popular for a long time. If I have an opportunity again, I would like to stay. Thank you so much
+ More
Aug 2015
Both the hospitality and the food were perfect. The only thing is that the washing place at the ofuro was cold. Maybe it couldn't be helped, because of the season. But even if I deduct that, I surely want to stay here again.
+ More
Mar 2015
It was truly a great ryokan. There is no problem regarding the ryokan itself, however when looking at the garden from the ryokan, there is a hotel between the ocean and the ryokan which spoils the view. It is really disappointing, but the ryokan is not responsible for that. Meticulous consideration, the contents of the cuisine, the beauty of the dishes, everything is refined. It is a ryokan worth staying once. This time I stayed for one night, however I would like to visit again to stay for 2-3 nights to see the change of the cuisine and how time passes.
+ More
Feb 2015
I felt the dignity of the old inn, but revealed oldness visibly. Normally, the invisible part overcoming it, I mean the skills of people should be high and satisfy customers, but unfortunately I've never felt it. They should check the baths in the rooms someone stayed. The drain pipe is backed up. It was already dripping when I was check-in, and water was on the bottom little by little, so I felt so unpleasant. It was like that, so they didn't clean the room properly. By the way, The room bath is not a hot spring. Only food was perfect. I will never stay there again.
+ More
Dec 2014
I was very satisfied with everything. The preparation of the ryokan by the madame to the smallest point made me feel very comfortable and want to re-visit. Thank you for the anniversary surprise as well. Needless to say the food was fantastic and so was the plates coordination.
+ More
Oct 2014
The meal was better than expected, and the sashimi was especially satisfying with various garnishes even though it was low in cost. The service is courteous, but I got a little tired of it, because it's excessively polite, as if it was following a manual. But I was satisfied with this inn, in general. I want this inn to be loved by guests from all over the world in this touristic city.
+ More
Aug 2014
We stayed for our wedding anniversary. They came to Miyajimaguchi to pick us up and we received a sweet treat when arrived at the hotel. They changed our room to "Roushou (old pine tree)" on the day of arrival and they showed us into our room courteously. When we had a meal in our room, they offered us free Sake for our wedding anniversary and we spent a wonderful time. We had a various choice of breakfast and it was all so delicious that my husband had 3 refills. It was pity that I saw 2 cigarette butts at the entrance of the garden. I felt really sad thinking that thoughtless guests threw them in spite of the good maintenance of the garden. I was satisfied with everything that day. I would like to stay again.
+ More
Jun 2014
When I saw the broadcast of this hotel in a TV program, I thought I would like to stay there and I managed to reserve a room for a Sunday night as it was nearly fully booked at weekends. I enjoyed the delicious dishes and a relaxing time as I expected. As for the baths, I was impressed especially by the open air bath, the half-open air bath and the big public bath with a washing area surrounded by hinokia cypresses. Moreover, there were several open hermitages in the gorgeous garden so I spent a luxurious time there. If I had to say, we had only one key and I thought the timing of serving dishes was not always constant but I did not mind so much. I would like to stay again if I have an opportunity.
+ More
May 2014
I used the leave for refreshment and stayed with "Azumaya Anan/Kochuan" plan with my partner. We stayed there only for a short while since we booked it for a night but enjoyed the time we spent with each other, thanks to the view of well cared garden needless to say, the satisfactory food, the hot spring with a pleasant Hinoki (cypress) scent and the considerate service from the staff who took care of us. We stayed in "Kochuan" which consisted of a simple room made like an "azumaya" (cottage), the bedroom in the separated room which had an atmosphere of a cellar, and a half-open-air bath on the 2nd floor where two of us could bathe and relax early in the morning before we enjoyed breakfast. The food was highly evaluated by other as well, and we also took a lot of time to enjoy various ingredients. There was an open-air rock bath in the ryokan. They changed female and male bath at around 2-3AM in the morning so even if one stays for a night, he/she can use both baths at night and early in the morning. On the day we stayed it was snowing and the outdoor bath felt great. Actually both "Anan" and "Kochuan" are unique rooms with the open-air bath in the room and one can tell the hotel which one he/she would like to stay in prior to the stay, but "Anan" seemed to be quiet popular (Although there was no explanation on the website introduction of this ryokan, they put the picture of the indoor bath of "Anan"). As I was planning to visit Miyajima for sightseeing after the check-out, they gave me a local town magazine with Miyajima guide on it, drove me to Miyajima guchi on the day and also kept my luggage in their group hotel which was very helpful.
+ More
Feb 2014
I stayed here this time as a party of 3 with my daughter and grandchild, since I stayed here last year and found it very pleasant. The Basho room at the 2nd floor was spacious with a great view. I was very satisfied. Futon for my 0 year-old grandchild, and omusubi (rice ball) just made by hand were just an example of the service I received here; I felt the spirit of hospitality and it made my daughter happy too. As for the food, freshly made small portions were served in the room, and it was delicious. This is a place where you will want to stay longer and relax, if you can. I would like very much to stay here again.
+ More
Jan 2014
I booked the room as it was claimed to have a nice view. I liked the elaborate room design. The local famous anago-gohan (rice with conger eels) and other dishes were very tasty. However, the waitress looked inexperienced considering the class of the hotel by her lack of explanation, attitude, manner of speaking, and way of dealing with food and liquor. Also, I think it would be great if they keep their website updated as many kinds of sake shown there were out of stock at the restaurant. There are some other problems as well, but the hotel somewhat dealt with those. I appreciate it. It would be even better if checking out can be done in a guest room. I would like to stay in a room where I wouldn't be bothered by the noise from the downstairs.
+ More
Dec 2013
Information
Check-in Time

From 3:30pm to 7:00pm

Check-out Time

Until 10:00am

Tax / Service Charge

Bathing Tax JPY 150 per adult is NOT included in the rates.

Credit cards accepted at this property

VISA / MASTER / JCB / AMEX / DINERS
Children

All children are welcome and allowed to share a bed with adults.
Please tell the ryokan upon reservation in case children need dinner and/or bedding.

Pets

Pets are NOT allowed.

Parking

Free of charge for guests; Capacity 20 vehicles; No Valet Parking Service

Other policies & conditions

Please tell the hotel if any food allergies.