Ikkoten
"A small world, another world. Joy to drink and forget everything in the real world. Welcome to Ikkoten, ""the heaven in the pot"" in Japanese. Ikkoten is overlooking Yufu-dake mountain. It has 100% natural hot springs outdoor bath in Kakenagashi (pour through) style."
- VAT is included, but bathing tax (around JPY 150 per adult) may NOT be included.
- Price in USD is based on the exchange rate as of today and might be different from that of the booking date.
Foods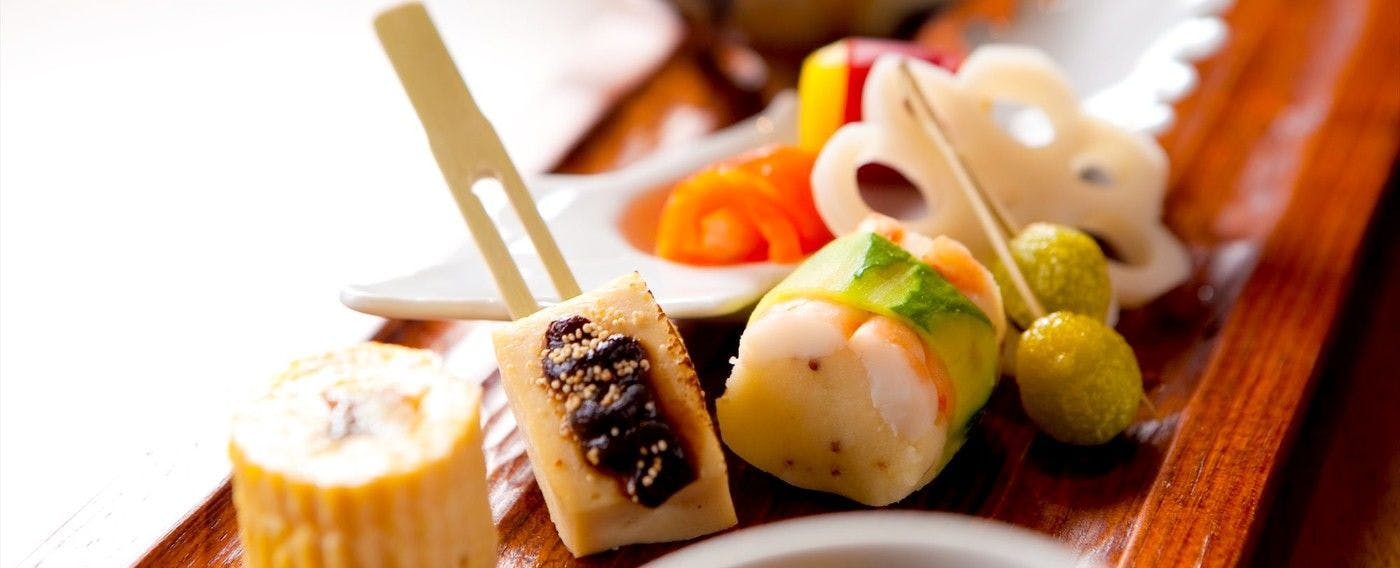 Foods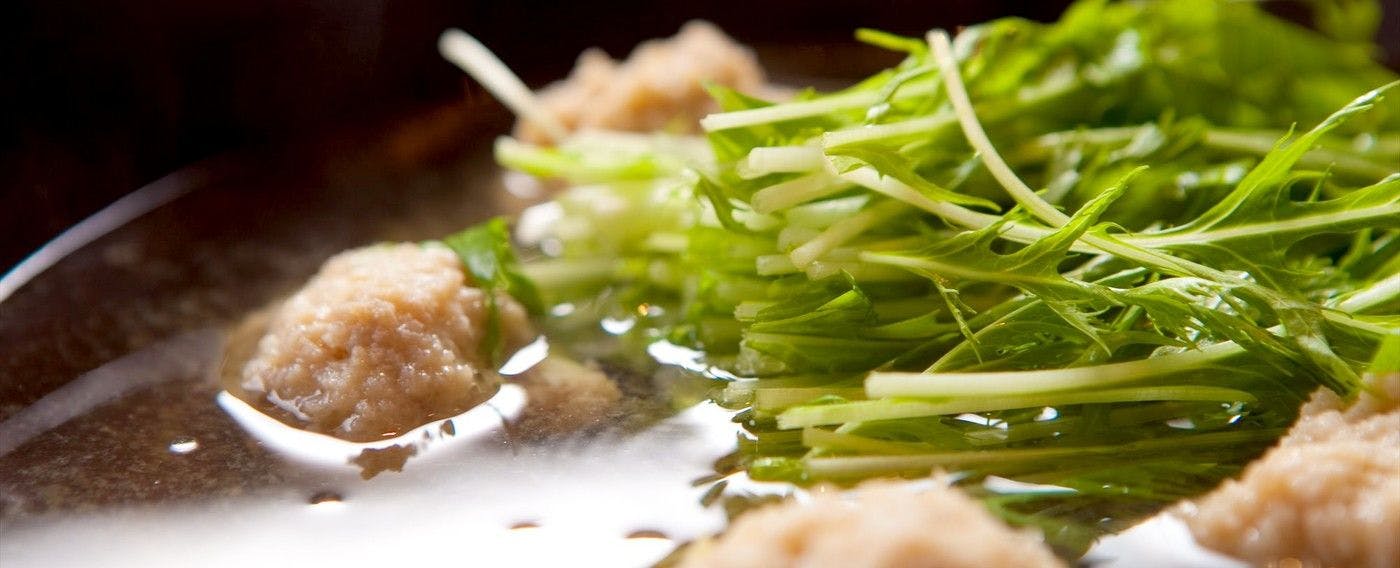 Foods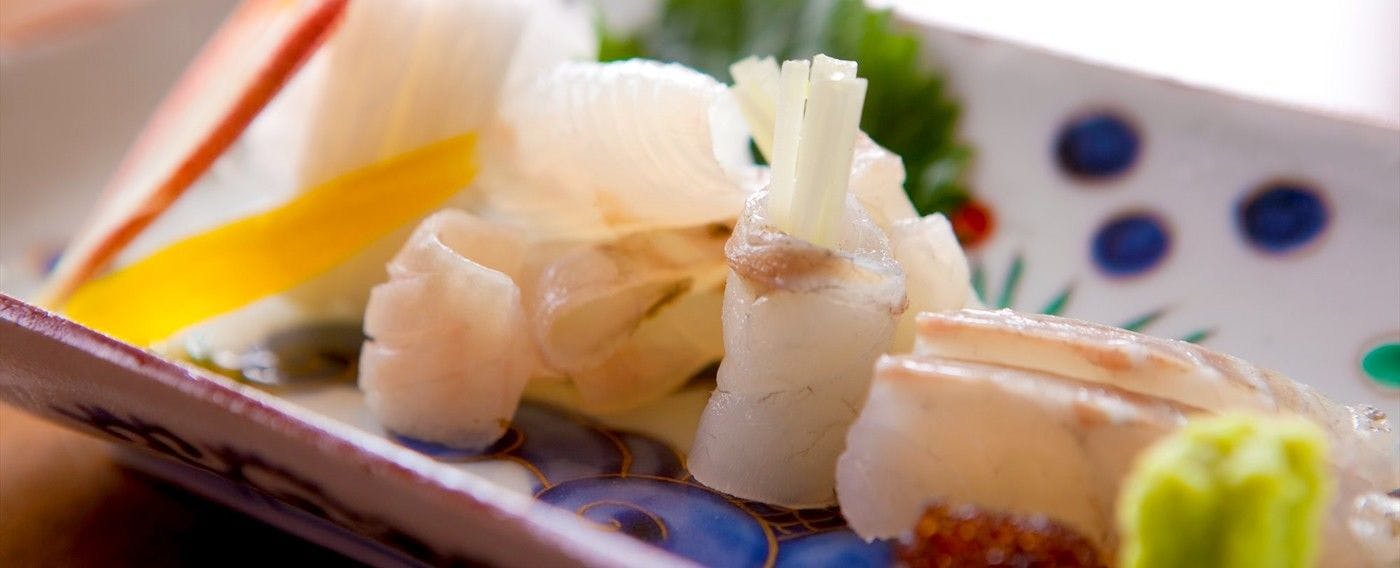 Foods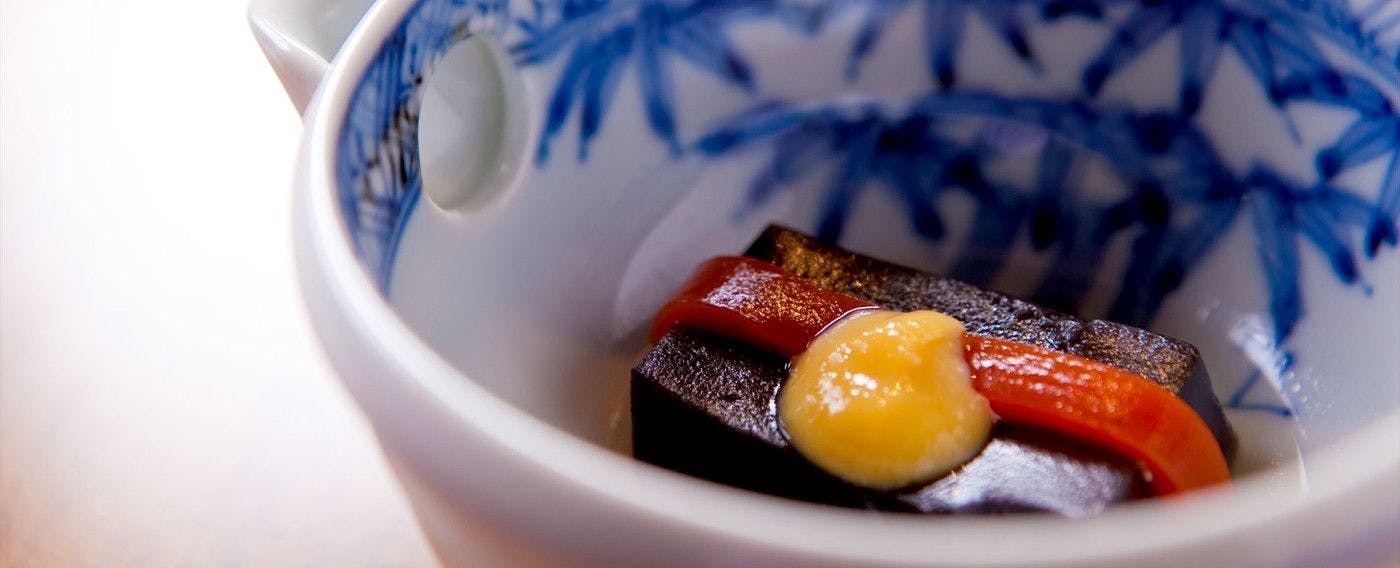 Foods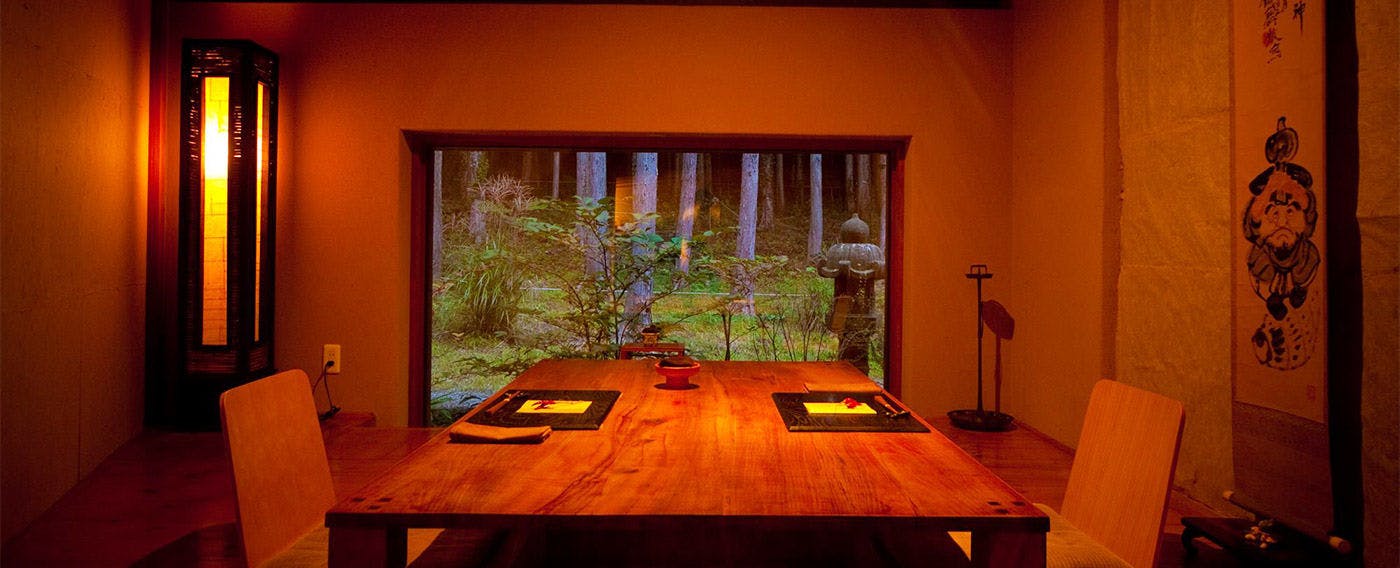 Restaurant
Fusion of Japanese and Western cuisine Restaurant "Tsubo-nakai"
At the restaurant "Tsubo-nakai" in the main wing, enjoy the fusion of Japanese and Western cuisine, with plenty of local foods from Oita.
Baths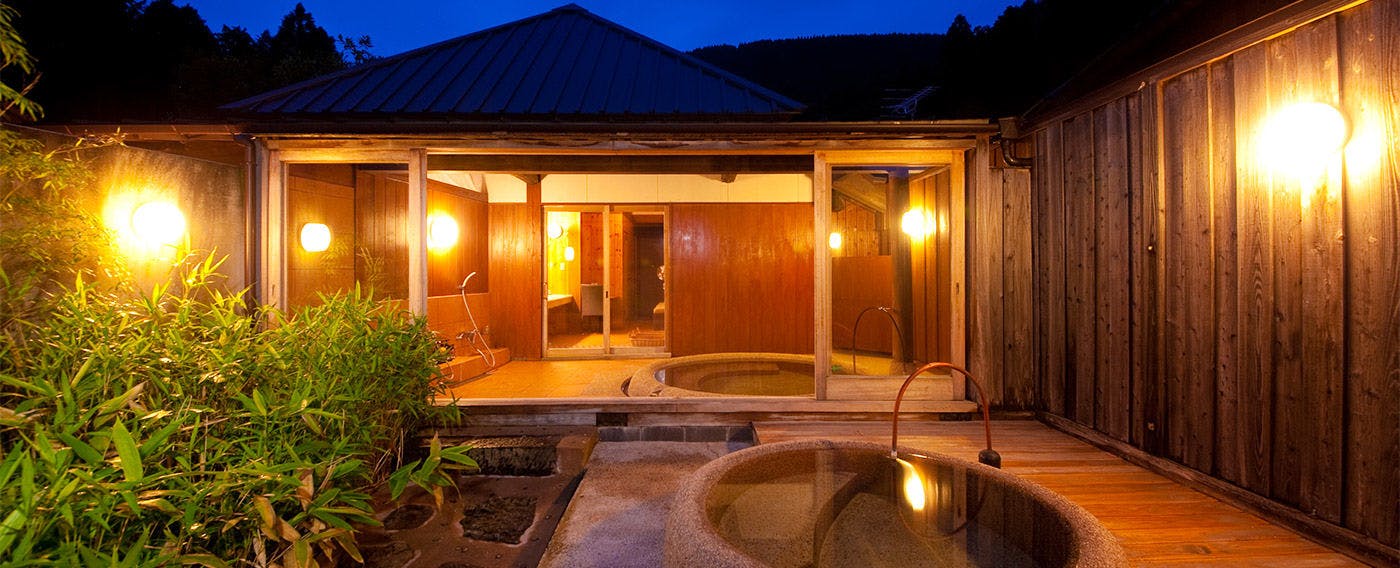 Private Bath for Family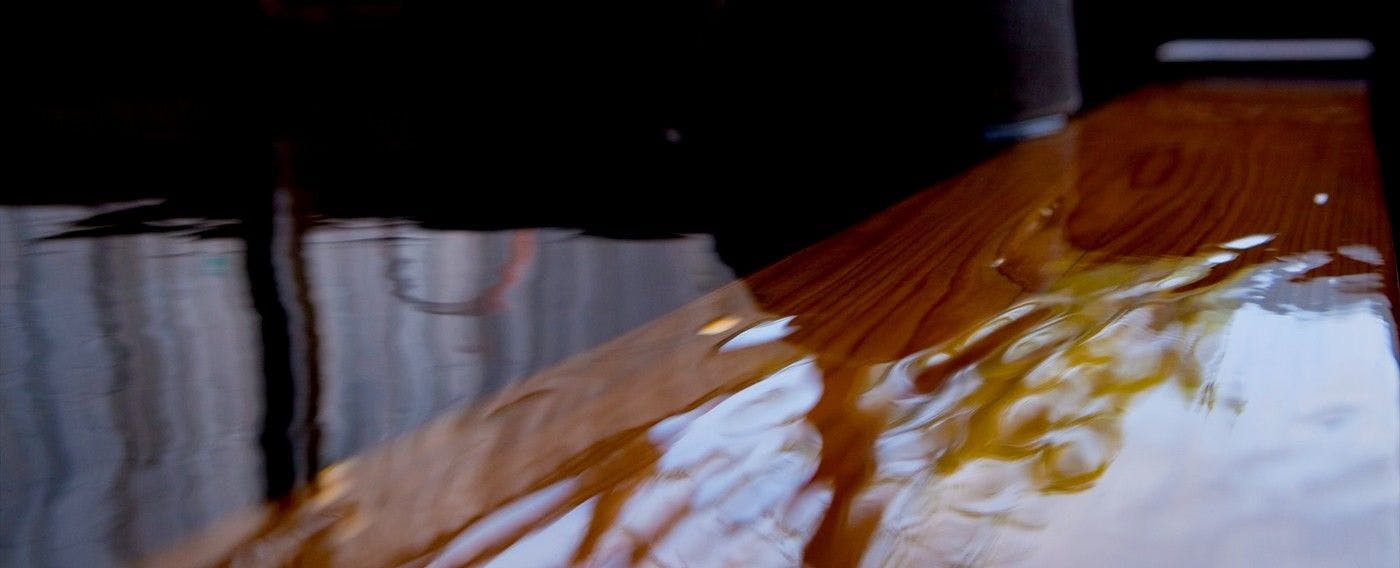 Private Bath for Family
2 large private baths Apart from bath with each room, 2 large baths are available for private use. Both have open-air bath. Deeply soaking in the bathtub, fully relax and enjoy the seasonal changes as well as the panoramic view of Yufu-dake mountain.
Open from 3:00pm to 10:00pm, and 7:00am to 10:00am (reservation not required)
Facilities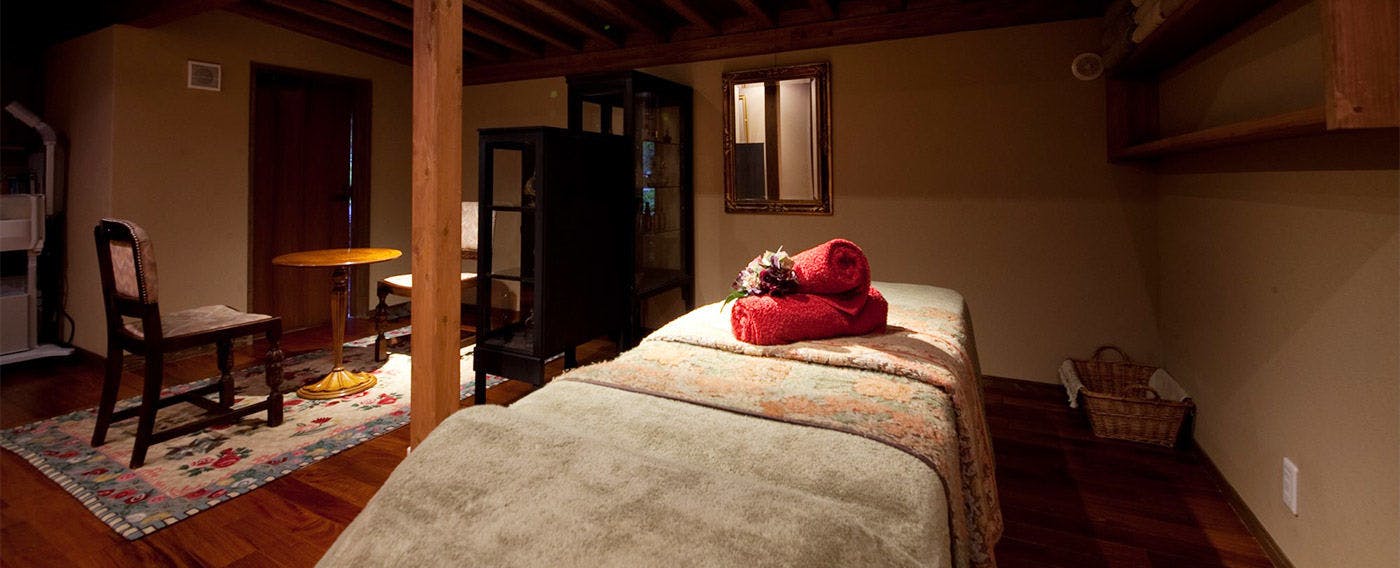 Esthetic Salon 'irodorizuki'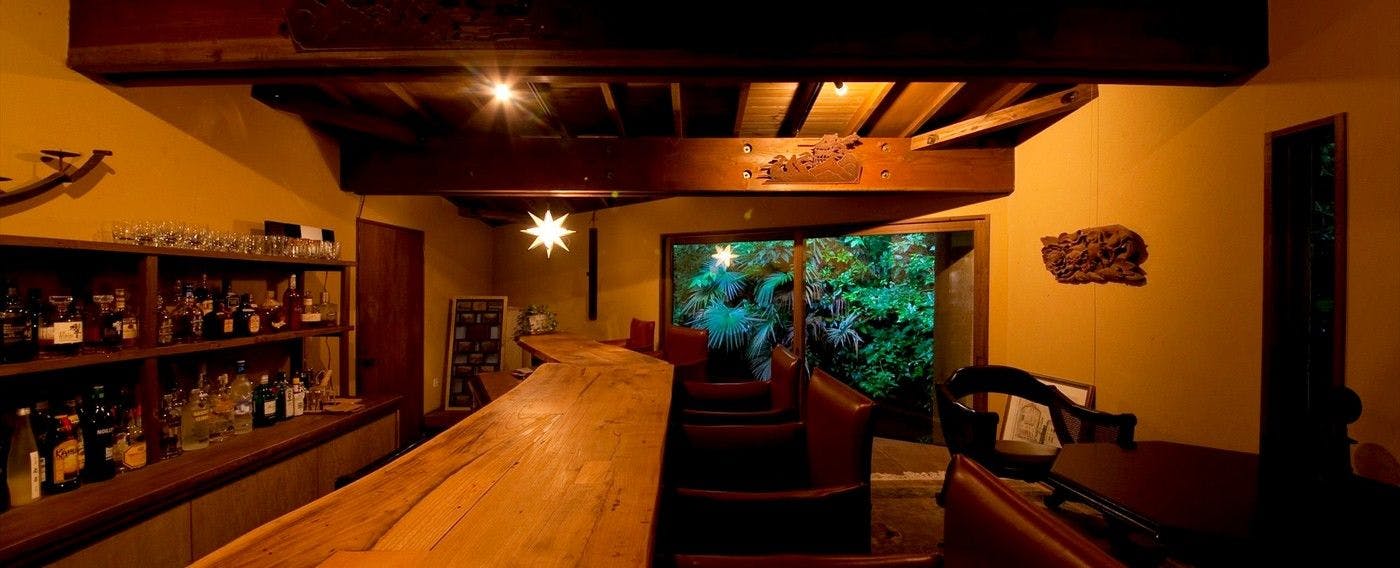 Bar 'Genjuan'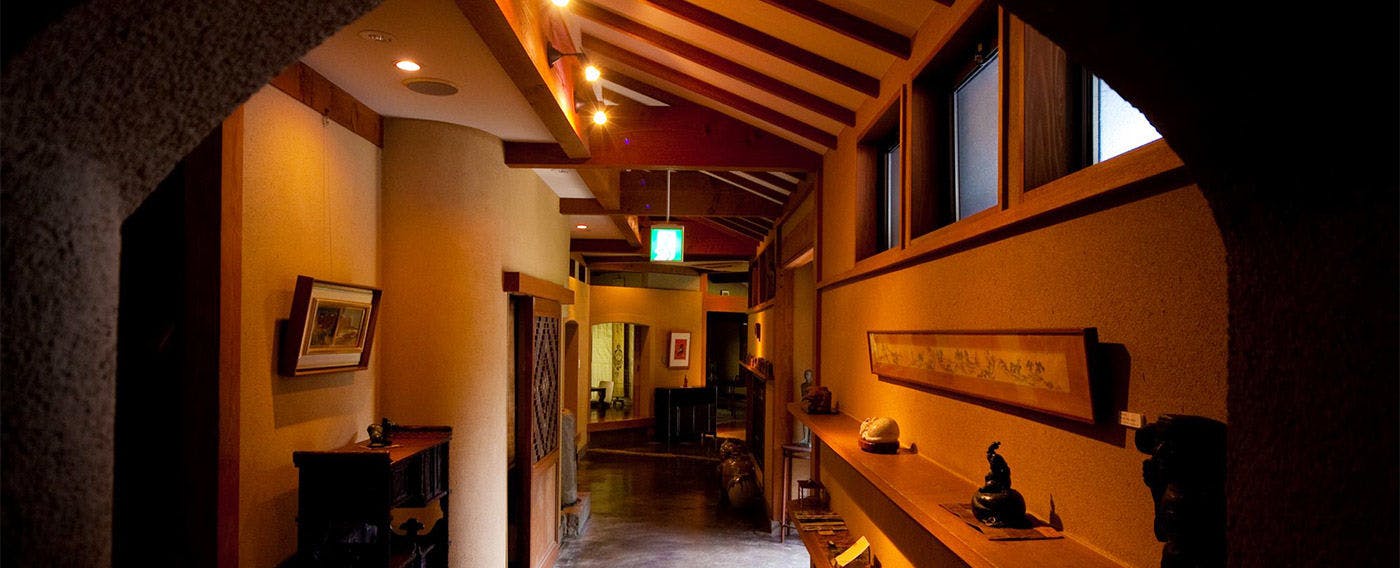 Corridor, Main Wing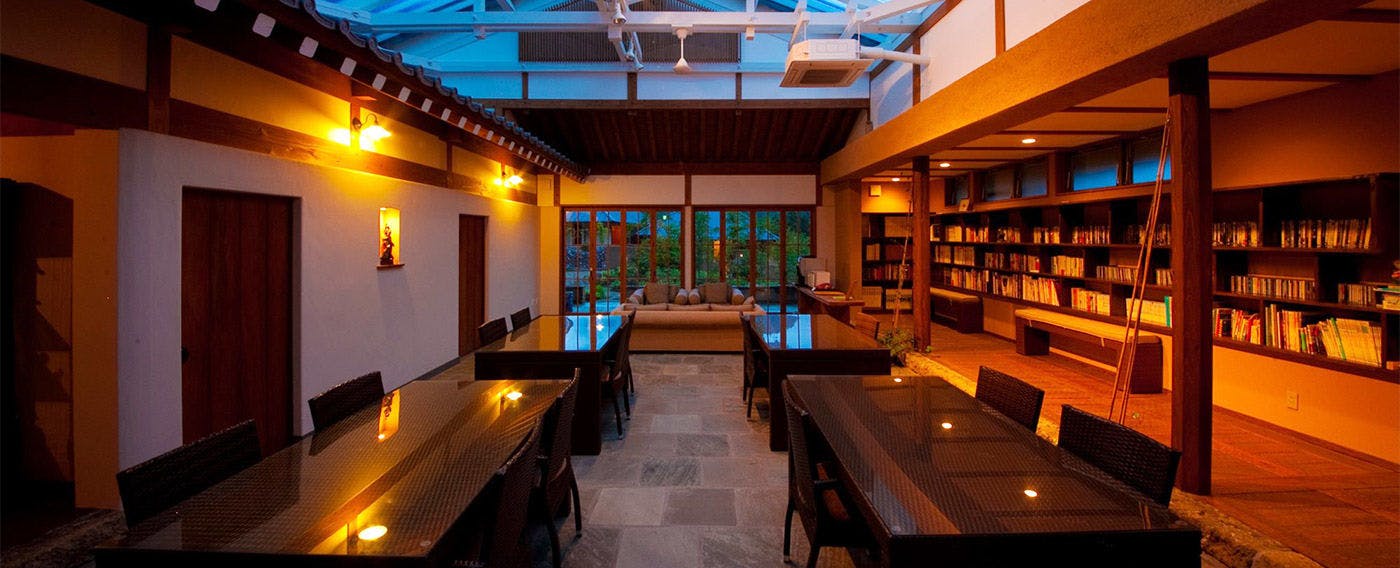 Library and Lounge, New Wing
Esthetic salon, bar, libraty, and etc. Esthe room "irodorizuki"
Treatment at Ikkoten, where to spend precious time away from daily life would be a nice gift to you or your loved one.
Treatment is in a small room for each guest. Reservation by 1 day before treatment is recommended.
Open from 3:00pm to 10:00pm. Available with prior reservation.

Bar "Genjuan"
Open from 8:30pm to 10:00pm

Library lounge at new wing
Have quiet time as you like.
Access
302-7 Yufuin-cho Kawakami, Yufu-city,Oita,879-5102,JAPAN
BY TRAIN
From JR Yufuin Station: 5min by car

BY CAR
From Yufuin IC Exit: 7min by car

Shuttle service is NOT available.
Reviews
For the first time in a long time, I was able to relax in a private bath room with a bath tab which was so big that my stretched legs did not reach the edge. Even though it was only partly open-air bath, the hot spring bath was in a rustic atmosphere with many kinds of bugs coming in. My little concern is what would happen if people with pollen allergy took this bath surrounded by Japanese cedars, but I wonder those people would be uninterested in such hot spring in the first place, or fully prepared to protect themselves from pollens. I guess it is just my needless concern. As for dinner, a dish with three kinds of fish named "the gifts from Bungo Suido" was served, however, I was disappointed that those fish was not the brand ones that are Sekisaba (mackerel), Sakiaji (horse mackerel) and Shiroshitakarei (flatfish). I felt it was too expensive with the price. I feel that a range of JPY25,000 through JPY30,000 would be more appropriate.
+ More
Sep 2015
This was my first trip to Yufuin, and I was glad a chose Ikkoten for my stay. The in-room bath was spacious enough, but the shared open air hot spring with the vast view of Yufu-dake was especially spectacular. I indulged myself to the luxuriousness of doing nothing all day. I stayed for two consecutive nights, but the meals were all very wonderful with elaborate presentation and choice of foods, and was more thansatisfied. The service of the staffs were pleasant, and I appreciate their warm hospitality. I would definitely like to visit again.
+ More
Aug 2015
I stayed here in early August with my wife, daughter, my niece already in the working age, and our dog (mame-shiba). I had my reservation date changed many times due to my business schedule, but I am grateful that they politely responded to these changes every time until the date of actual stay. I looked forward to this Yufuin stay, partly because of this situation before visit. I arrived at the hotel right on at check in time of 15:00 as we had a room of high grade, but unfortunately, the air conditioning in that room had some problems. They kept me waiting for about 30 minutes in the front lobby, and they gave me no explanation in this meantime, beside the fact that despite the scorching heat, the air-conditioning was not on, which made this wait very upsetting. In the end, instead of the room I had reserved, they gave me one of a higher grade, so we had a really gracious day, with a perfect room, food and service; if it wasn't for the little problem in the check-in, I'd give a perfect score. Also, it would be helpful if they left a pamphlet of the inn in the room, or a detailed manual about the use of the lounge. In general, I was extremely satisfied, and so did the young girls like my daughter and niece. I'd like very much to stay here again, if I ever have the opportunity.
+ More
Aug 2015
The hotel was in a quiet location, and the atmosphere of the room was good, too, so I could be at ease. I'm thinking about staying in another room next time. The cuisine was also refined and tasted good. The staff who brought us the cuisine was friendly, so I could have fun having the meal. It was good that I could spend the time to remember. Thank you.
+ More
Jun 2015
Because I stayed in the room farthest in the back, it was right in the middle of nature, and the space that was complete shut from the outer world had a healing effect on me. The bedroom and the washitsu (Japanese-style room) were finely laid out, and I liked the fact that there were two bathrooms, because it's convenient if there's a large number of people. The open air hot-spring has an interesting structure, with a connection to the inner bath, which makes it a perfect location to enter while looking up a starry night. The dishes of the creative cuisine were all delicious, which gave us a blissful moment that was also visually enjoyable, with interesting ingredients like beans. The staff were also very smart, kind and extremely pleasant. Thank you very much.
+ More
May 2015
I stayed at the room with a full view of Mt. Yufu and I was enchanted by the noble and spectacular view and could not stop looking at it from the chair on the balcony. The food menu was thought out carefully and I enjoyed tasting it. There was a variety of dishes for breakfast which I enjoyed and I even had 2 bowls of rice with a fresh raw egg on top of it. It was delicious. The staffs at the hotel provided me kind service and it was heartfelt. I used the touristic taxi as a service for the diamond members, and the driver told me from where one could see the full view of Sennen sugi (a cedar tree that is said to be 1000 years old) and Yufuin and I enjoyed the sightseeing that one could not find out from an ordinary guidebook which was very fun. Thank you. I look forward to staying here again and thank the staffs in advance.
+ More
Apr 2015
We stayed for my mother's birthday. My mother couldn't eat raw fish so they specially changed the dishes for us. I am really grateful. My mother was also very happy. I was happy because for the breakfast they also changed the dishes with chicken. The day before the snow was falling, even the room and the baths, and private baths became snow viewing hot spring and the atmosphere was good. It was a pity because in the other side the private bath was cold to enter, but it was good because Yufuin is rich in nature. The staff service was courteous, and I am very satisfied. It becomes unforgettable birthday for my mother. If I have a chance to visit again please take care of me.
+ More
Mar 2015
I was satisfied with the contents and amount for the meal. I had a small bowl of a seasonal item (Fukinoto tempura) that was not listed in the menu. The room is a maisonette and had an open air bath It was too bad that the temperature of the open air bath was really lukewarm (mostly water) and I could not soak in it. There was a private open air bath, and it was really hot so I added a little water and soaked in it. The private open air bath was really wonderful. However I gave it 2 stars as I could not enter the open air bath in the room.
+ More
Feb 2015
I stayed at Sou. They were a wonderful open-air bath and its environment. The taste and quality of the meal were the best. But the volume of each food might not be enough for the young people, I guess? The atmosphere of a private dining room was good, but I thought it would be nice if there was a call bell at the time of ordering more like drinks. What they lacked most was a transportation service. If I were an owner, I would think of the few rooms, a pick-up and drop-off service.
+ More
Feb 2015
I really like a hotel, and lodge 50 nights in urban hotels annually, but seldom visit a hot spring resort because I don't have much time. But I really like hot spring, this time with my wife to Yufuin for the first time in a while, having a request to stay room with open-air bath, bed and reputable institution, I made a reservation this hotel without background information. In conclusion, it was a right answer. Order of a room, bath, meal etc, I was satisfied with everything. The meal was especially excellent, every dish was very tasty. I'm sorry to have left before 9 in the morning for urgent business, and I am writing this post on the back train. Something went wrong about guide to a restaurant for dinner, but I appreciate the consideration not to make us unpleasant. As I said to a hotel staff before, I feel the rate now is cheap. My wife and I cannot make time with each other because of each business, but we meet at Yufuin again, we will repeat soon. You really took great care of me. Thank you.
+ More
Feb 2015
It was my first visit to Yufuin, and I admit that I had underestimated it. The scenery and the shops in the town were tasteful, and the people were all nice and kind. In such a place, I think Ikkontei is the best among all the hot spring inns which accept pets. I enjoyed the overwhelming view of Yufudake while soaked in the open-air bath, and also enjoyed the reserved bath as well. The garden was large enough for the dogs to play. The meal was delicious but the portion was a little too small. I would like to stay here again when I visit Yufuin and stay more than one night.
+ More
Dec 2014
Information
Check-in Time

From 3:00pm to 5:00pm

Check-out Time

Until 11:00am

Tax / Service Charge

Bathing Tax JPY 150 per adult is included in the rates.

Credit cards accepted at this property

VISA / MASTER / JCB / AMEX / DINERS / UNION PAY
Children

All children are welcome.
Please note that dinner starts only at 5:00pm or 6:00pm for guests with children. Meals for children are served in 1 plate, so please contact the ryokan beforehand to ask for the same meals as that for adults.

Pets

Dogs are accepted with following conditions.
- Small dogs to big dogs are accepted.
- JPY 3,000 is charged per dog (tax excluded).
- Well-mannered for toilet, no barking, and immunized.
- NOT allowed to enter bedrooms and Japanese-style rooms.
- Cages and pet seats are prepared upon request.
- In case of causing any break or dirt of facilities, guests may be charged payment for them.
- Dinner starts only at 5:00pm or 6:00pm for guests with pets. It is allowed to accompany pets at restaurant.

Parking

Free of charge for guests; Capacity 9 vehicles; No Valet Parking Service

Other policies & conditions

*If you need wheel chair and smooth check-in, please let the hotel know beforehand.*Last time your dinner is 19:00. Please contact us to be sure the inn when the arrival is too 17:00.