Musashino Bekkan
Our Ryokan which is located in the valley, includes 3 private outdoor hot springs which are all free for you to enjoy and are all natural from big sized main hot spring called "Shiki no Yu Zashiki". Moreover, in our outdoor hot springs you can enjoy the magnificent scenery of four different seasons. As the result, why don't you come to here and enjoy the emotion of Japan by wearing yukata and tabi? Give yourself a chance to have an unforgetable experience in our hotel!
- VAT is included, but bathing tax (around JPY 150 per adult) may NOT be included.
- Price in USD is based on the exchange rate as of today and might be different from that of the booking date.
Foods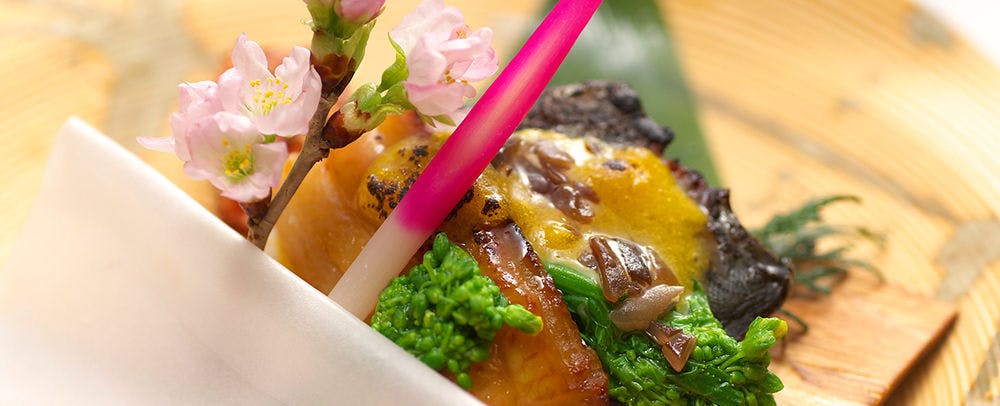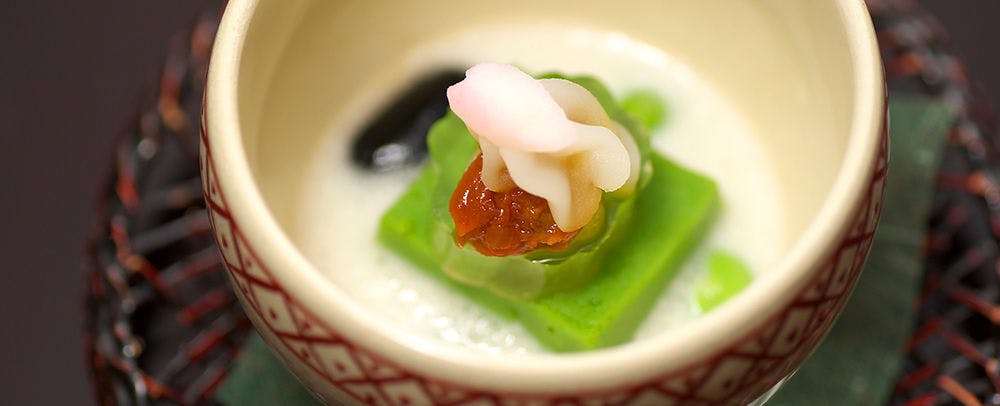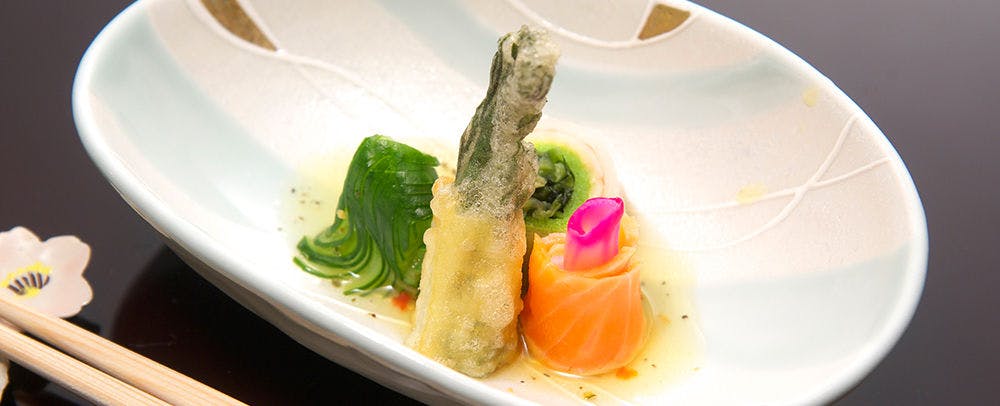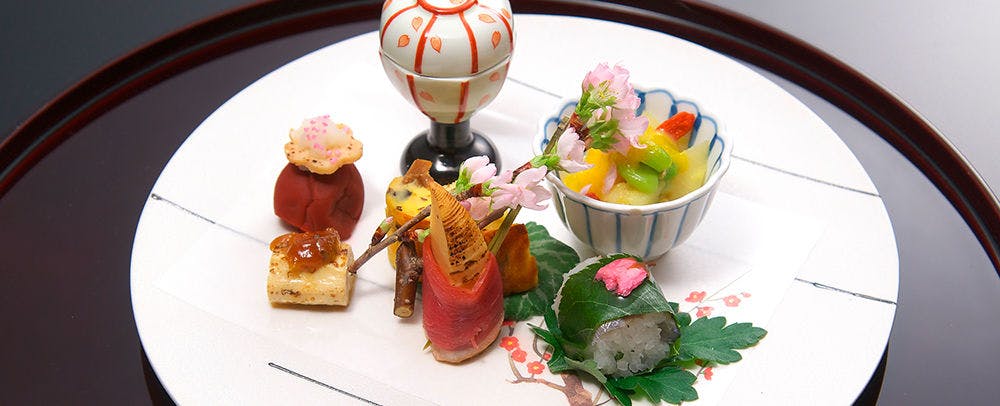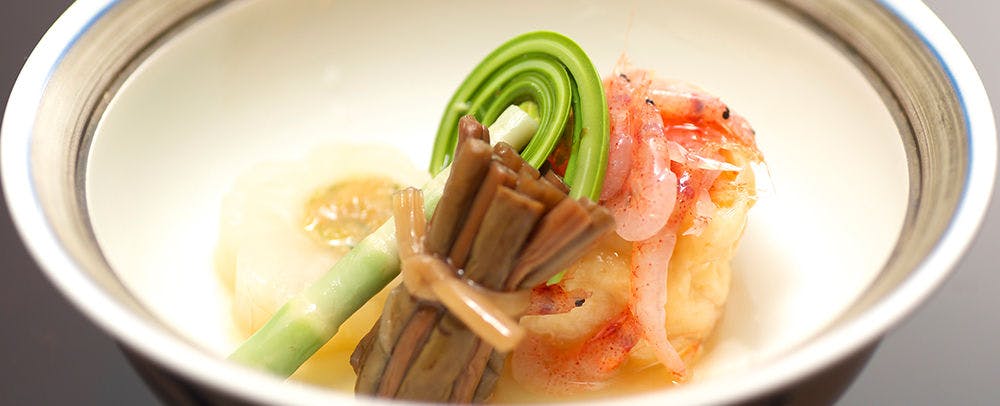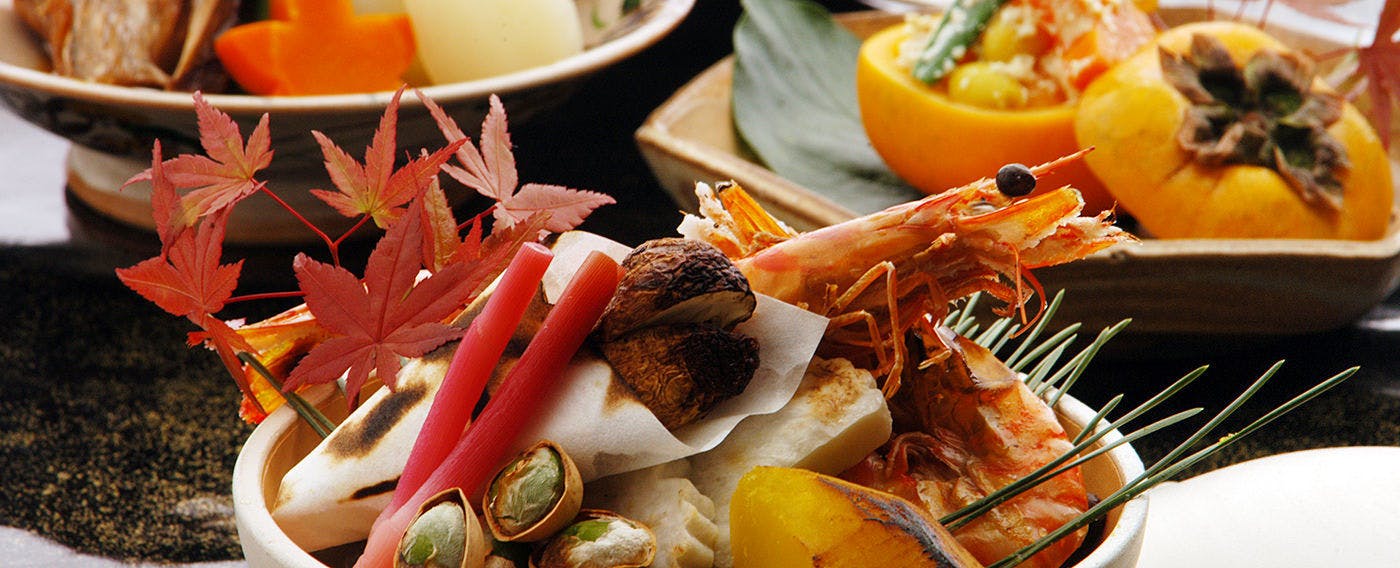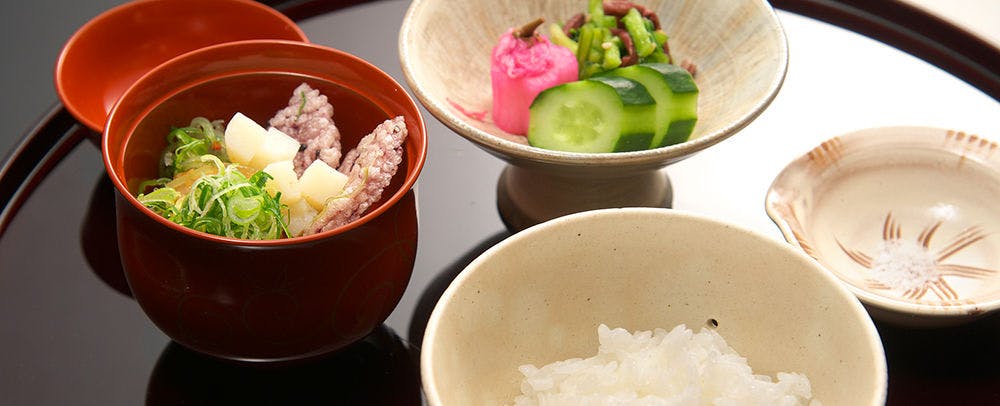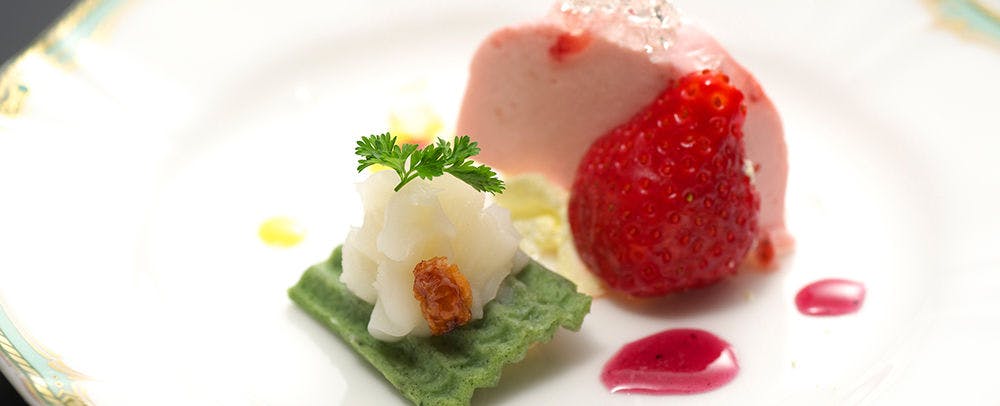 Once is a lifetime encounter Fresh seafood of Sagami Bay and specialities of the mountains of Hikone and Izu in traditional Japanese meal brought in courses are very well received. We prepare your meal in your room. The attendant serves dishes to your room one by one. Real kaiseki cuisine serves seasonal food. Based on sea food, the savory dinner course is a treat both to the eyes and the palate. We prepare the dishes in a way to let you savor the flavor itself. Our dinner recommendation is grilled fresh abalone served on a special plate. Guaranteed to please your taste.
Baths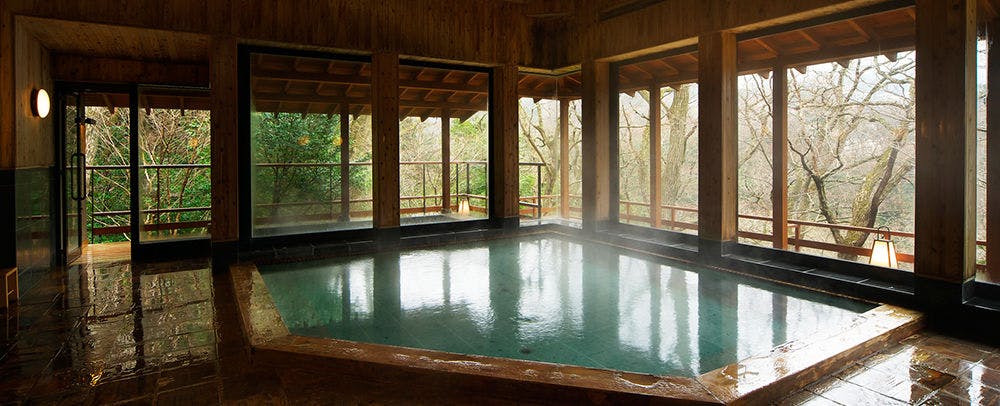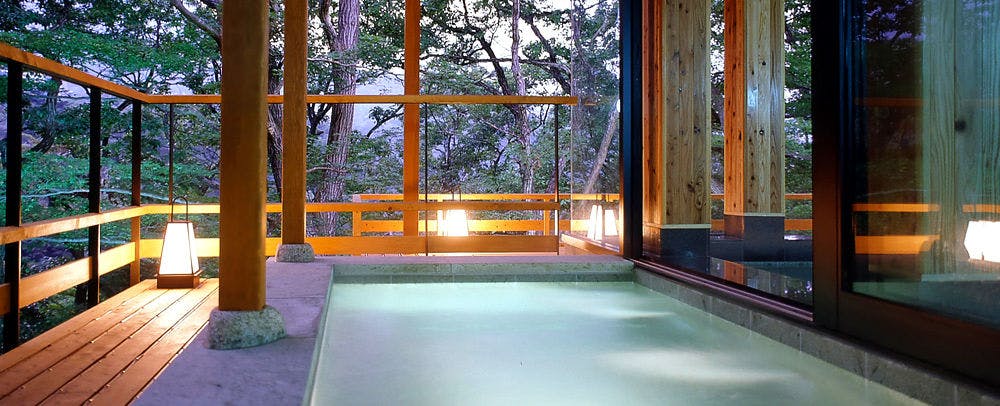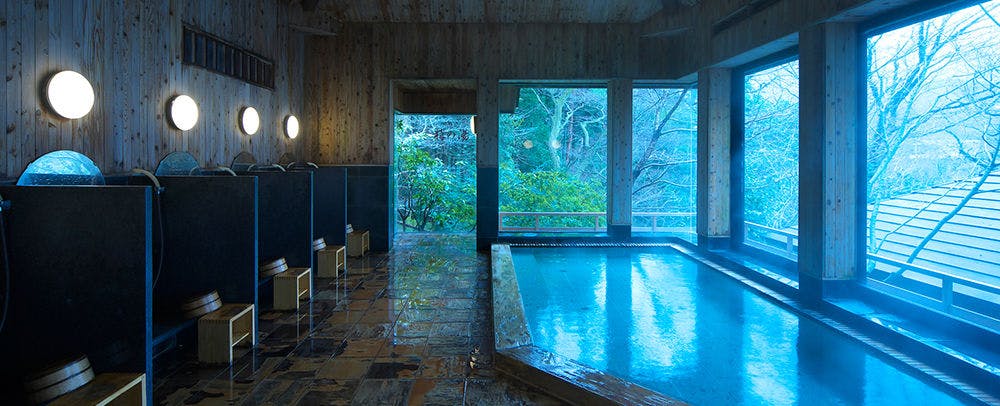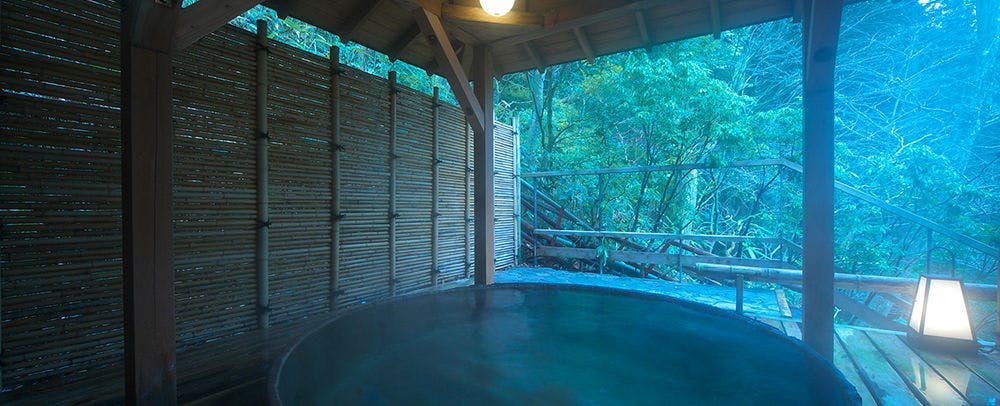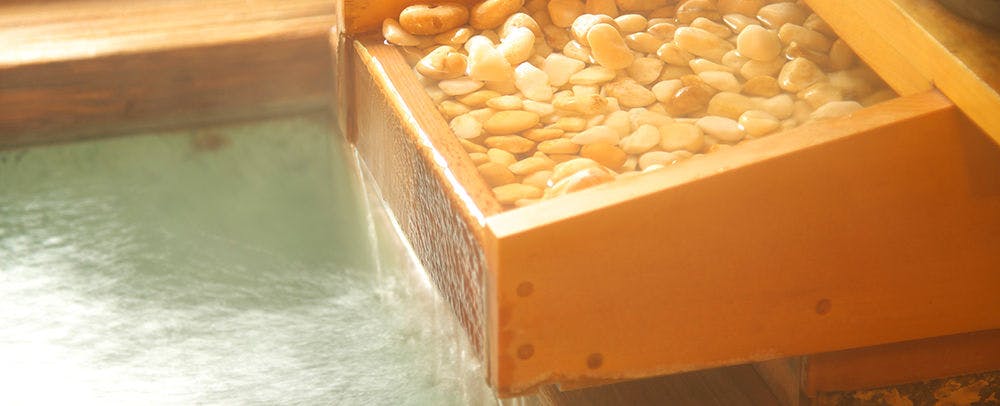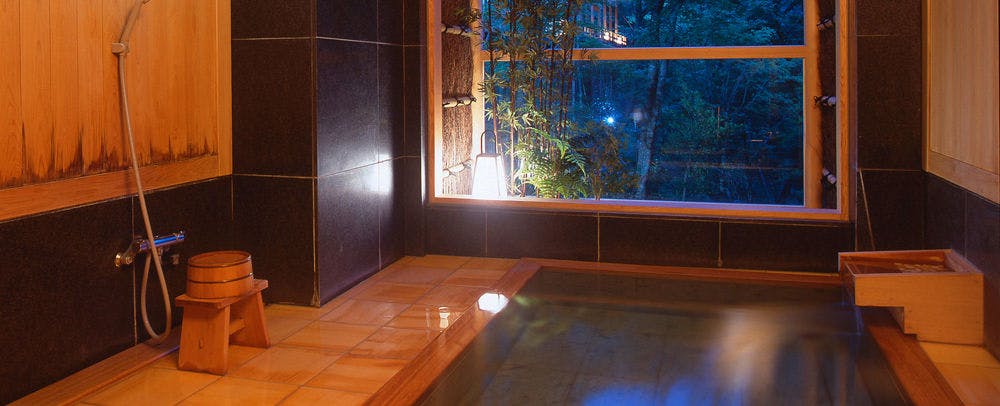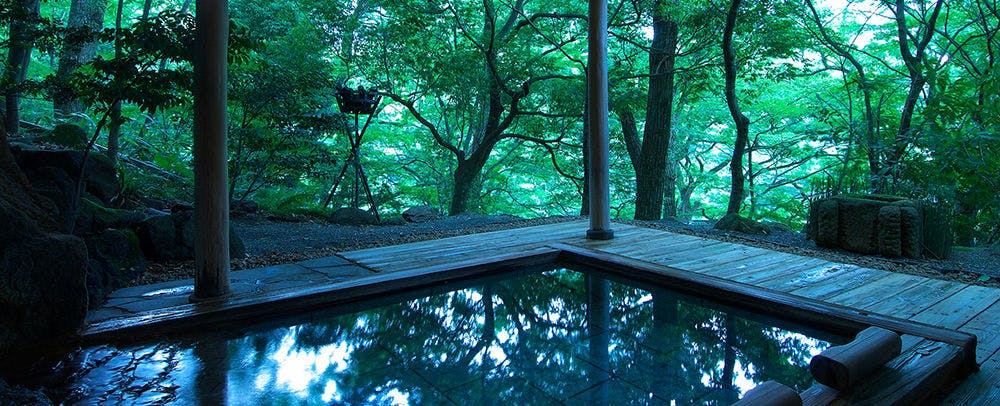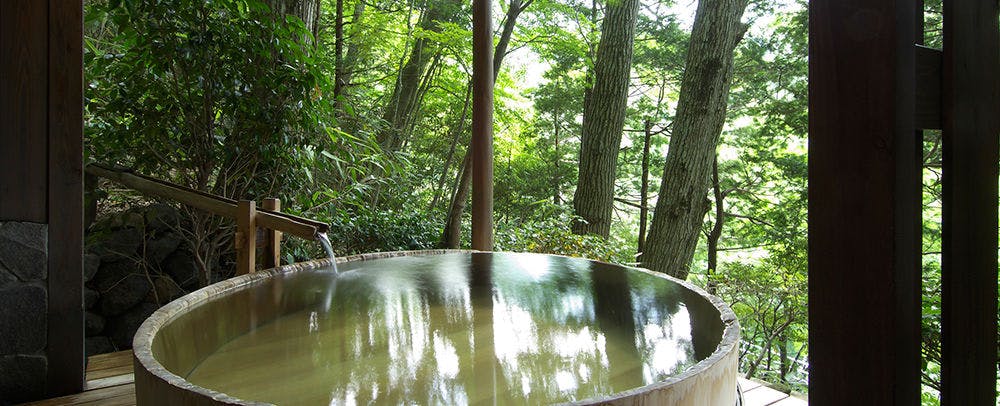 Public and Private Bath Large public bath, open-air bath
■Hot water of Tango and Hina
The four seasons of Zyakotsu Valley reflect on the large glass window in the cypress structure building with high ceiling. The floor of the bathroom was paved with warm cypress wood. We offer a little high chair for elderly who need it. The dressing room is tatami flooring, and you can enjoy the amenity.
■Hot water of Zyakotsu
The hot spring enhances warm bath effection and is the best to recovery your fatigue. The view of Mt. Soun and Zyakotsu Valley is superb view.
■Hot water of Kozue
The tub of cypress shaped a big bucket. The sound of leaf in bamboo forest is very elegant.
Three private baths
■ Hot spring of Yobanashi
This is a cypress private family bath which boasts the beauty of Rinzen. It can be used for 4-5 peaple. A babycrib is available in the dressing room.
■ Hidden hot spring, Kunpu
Across corridor like an alley of Kyoto・・・ Hidden hot spring is located in Zyakotsu Vally. Stock efficacy rich hot water which swells from the rocks・・・a bonfire of the fantastic Valley is like an another world of Shinzan Yukoku. We set the hot water temperature as low as 40 ℃ ~ 41 ℃, so you can enjoy the hot spring as long as you want.
■ Hot water house, Yama no Yu
Down the valley, while exploring in the garden that four seasons of flowers are blooming・・・. The efficacy rich hot water is over in the tub of cypress which healed wounds of Hideyoshi, one of the famous Samurais in Japan. We reproduce the old-fashioned, open-air bath that we have almost forgotten.
Hot water of four seasons
Fresh green in spring, cool breeze in summer, autumn leaves in autumn, snow valley in winter. Please enjoy the view of seasonal Hakone from overlooking hill, Hot spring of Zyakotsu Valley Hot water of four seasons.
Facilities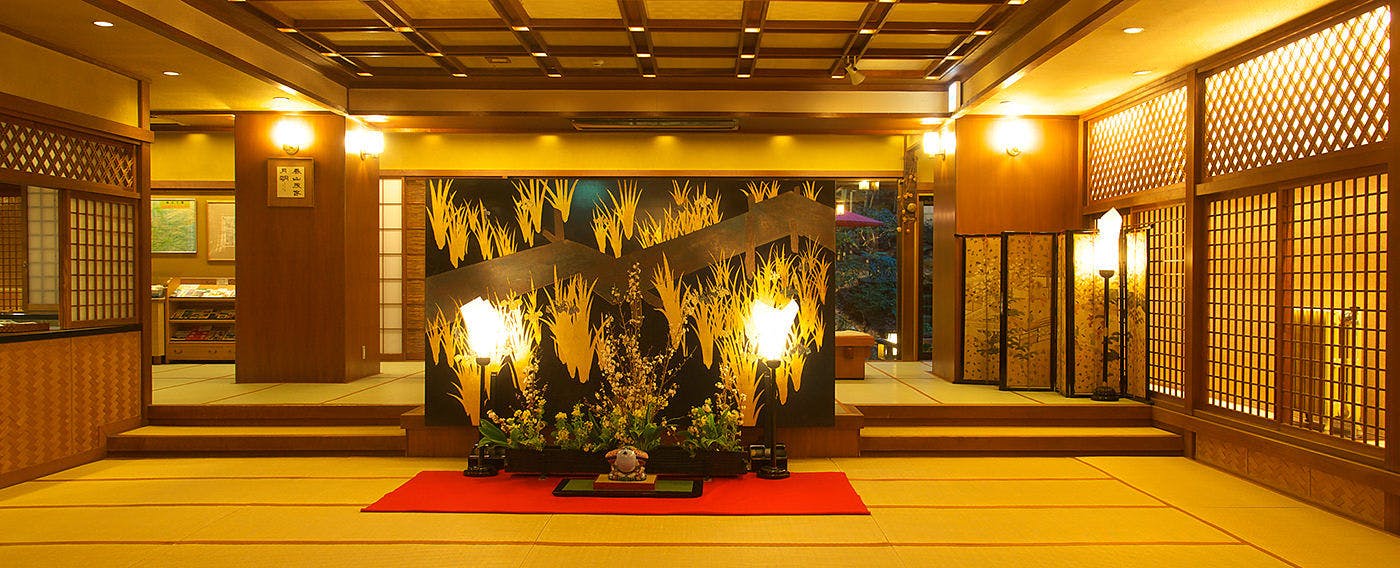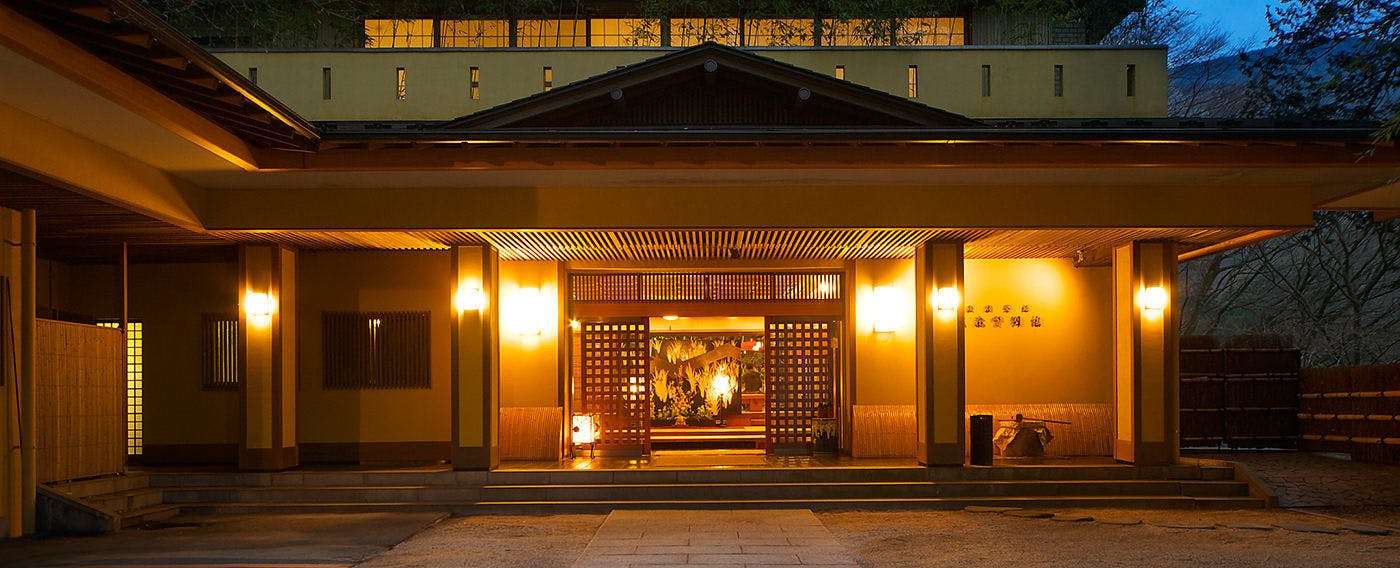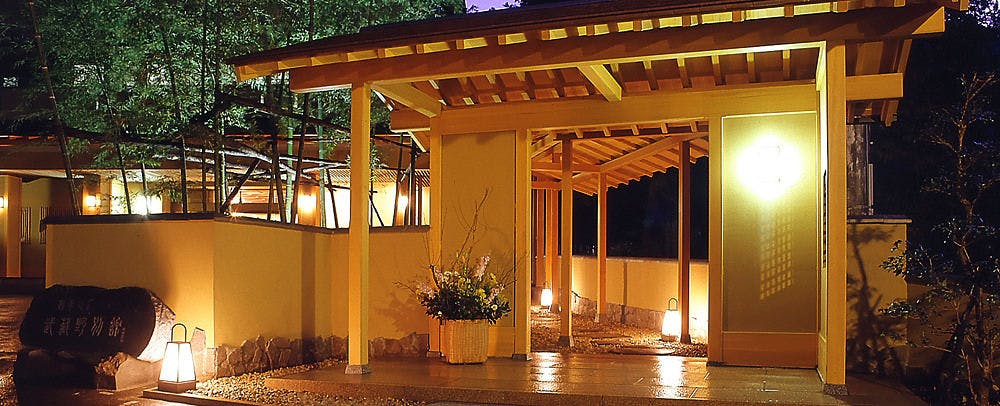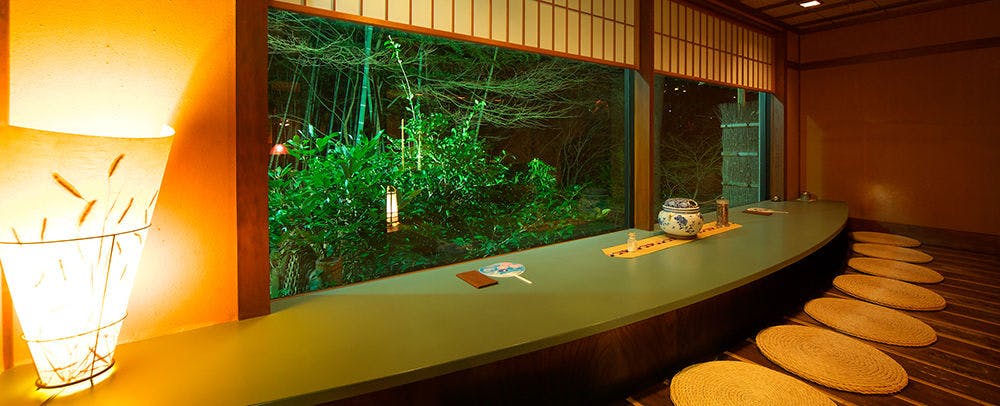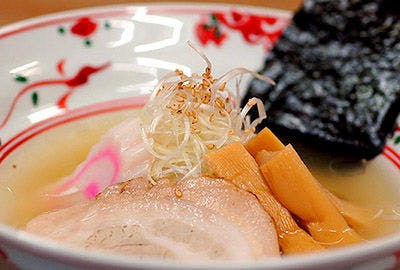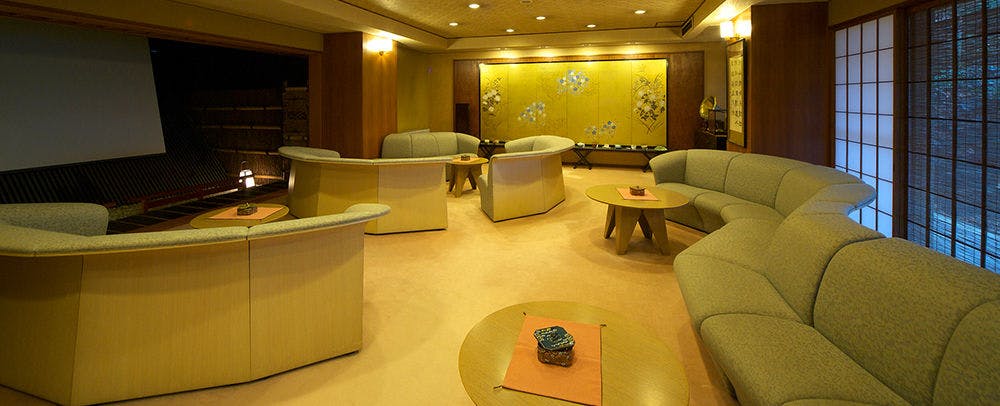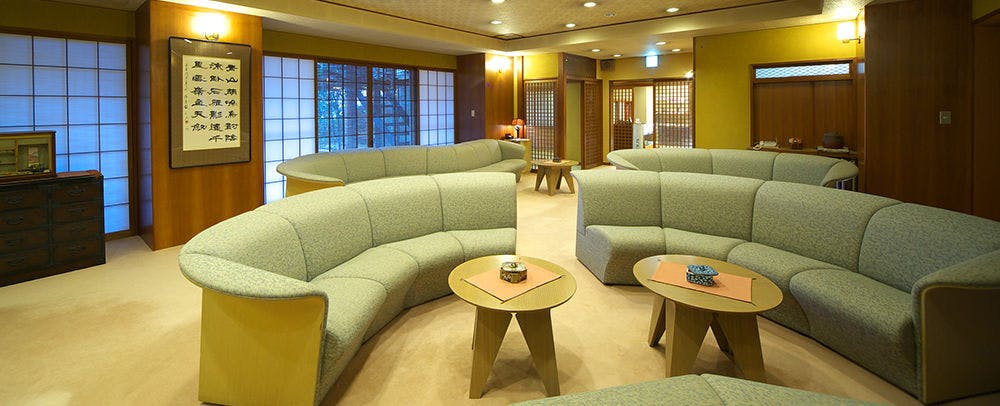 Yoitsuki tei You can spend a leisurely time in the Japanese style place here, while looking at the beauty of bamboo trees on site. We serve our original blended tea and a variety of Japanese Sake and draft beer which can also be delivered to your room. Yakuzen Yasou-cha "SARARI" tea has a refreshing taste and the aroma deepens as you gradually brew it. Steam it in a tea pot and enjoy the deep taste. We also offer homemade Chinese soba from 10:00pm to 11:30 (closes at midnight)Expenses can be charged to your room.
Lounge Hanaikada
We offer coffee and tea as well as beer and champagne here for you to order in the morning. Expenses can be charged to your room or paid by cash directly. Wireless LAN service is available by FREESPOT.
Access
425-1, Miyanoshita, Hakone machi, Asigara simo gun,Kanagawa,250-0404,JAPAN
From Tokyo Station:
It takes 45 mins from Tokyo station to Odawara station by Shinkansen Kodama. Then, please take the Hakone Tozan train from Odawara station to the last stop Hakone-Yumoto station (20 mins). After that, transfer to another Hakone Tozan train in order to arrive Miyanoshita Station (25 mins). We will offer pick-up service nearby Miyanoshita station or Miyanoshita bus stop. Please call us after you arrive Miyanoshita train station.
Reviews
1200㎡ size hot spring main spa "Shiki no Yu Zashiki" , 3 private outside spas located quietly in the valley, are all available for your usage. You can enjoy the rich 100% natural hot spring! This hotel is an absolutely hidden hideaway with a faint scent and a fantastic bonfire.
+ More
Sep 2016
The Japanese-Inn has classic atmosphere and the guestroom is large. Hospitality of Nakai-san (Japanese hotel waitress) was very nice. We can enjoy a gorgeous atmosphere. But the room was dark and facilities were old, for example the bath room's vanity was old style. I was looking forward to have in-room hot spring bath, but it wasn't as good as I expected. But basically it was very nice and I want to come back again.
+ More
Aug 2016
As we are with our little child, rental private outdoor hot spring spa or in room private outdoor bath is necessary. This Japanese-Inn was a good match for our situation and it has good cost performance. Price for one night was only under 20,000yen. For sure, rooms and facilities are old and the guest room is a little smelly, but the atmosphere of the Japanese-Inn was highly satisfiying. We are happy Jinbei (Japanese room wear) for a child was prepared.
+ More
Jul 2016
We stayed here for my husband's birthday celebration. We were attracted here because this guestroom was in the romance car commercial. Luckily we stayed at reasonable price because of a special deal. We stayed in a suite room, so it was spacious. Room was just renovated and very beautiful. We were satisfied by the meal served, because the ingredients were fresh and good quality. There are some disappointing things which was for example, there were no towels prepared in the hot spring spa, hair dryer was classic style attached to the wall, facilities in the hot spring spa area were very old. But I think it was for cost performance. I think this Japanese-Inn was very good value. If I want one more thing, I wish the bathroom in our guestroom was bigger.
+ More
Jun 2016
We stayed here in Hakone's lush green season. The accommodation's location was fantastic and the view from the room was excellent. We can walk on the tatami's corridor without room shoes but with bare feet. It was very comfortable. But we rented the private hot spring bathroom (Kunfo), temperature in the bath was not hot enough and I felt cold. I think I saw other people who said the same thing for their review. I went to the big public hot spa to make me warm after this. Was the temperature of the bath on purpose? I want to staff to check private bath's temperature. Kunfu was as is the name, it was a peaceful hot spring bath surrounded lush green gardens. So it was a little disappointing. Served meals were so tasty and we had both breakfast and dinner as in room dining. It is a rare service recently. But I prefer and I want to have breakfast in a restaurant, because having breakfast after waking up and folding futons was little bit busy. It just depends on peoples' preference. Employees in here were very friendly.
+ More
May 2016
Information
Check-in Time

From 3:00pm to 6:00pm

Check-out Time

Until 11:00am

Tax / Service Charge

Bathing Tax JPY 150 for per adult is NOT included in the rates.

Credit cards accepted at this property

VISA / MASTER / JCB / AMEX / DINERS
Children

All children are welcome.
Under 3 years old children are free of charge.

Pets

Pets are NOT allowed.

Parking

Free of charge for guests;Capacity 30 vehicles; Valet Parking Service Available (free of charge for guests)

Other policies & conditions

N/A