Oyado Nihon No Ashitaba Resort
"To the splended Mahoroba world... In a refined, relaxed atmosphere, you'll experience gentle and thoughtful hospitality. You enjoy hearing the sound of birds and insects and seeing natural things since you'll be surrounded by beautiful nature."
We are sorry but we don't have any rooms available now.

Please select another Ryokan.
- VAT is included, but bathing tax (around JPY 150 per adult) may NOT be included.
- Price in USD is based on the exchange rate as of today and might be different from that of the booking date.
Foods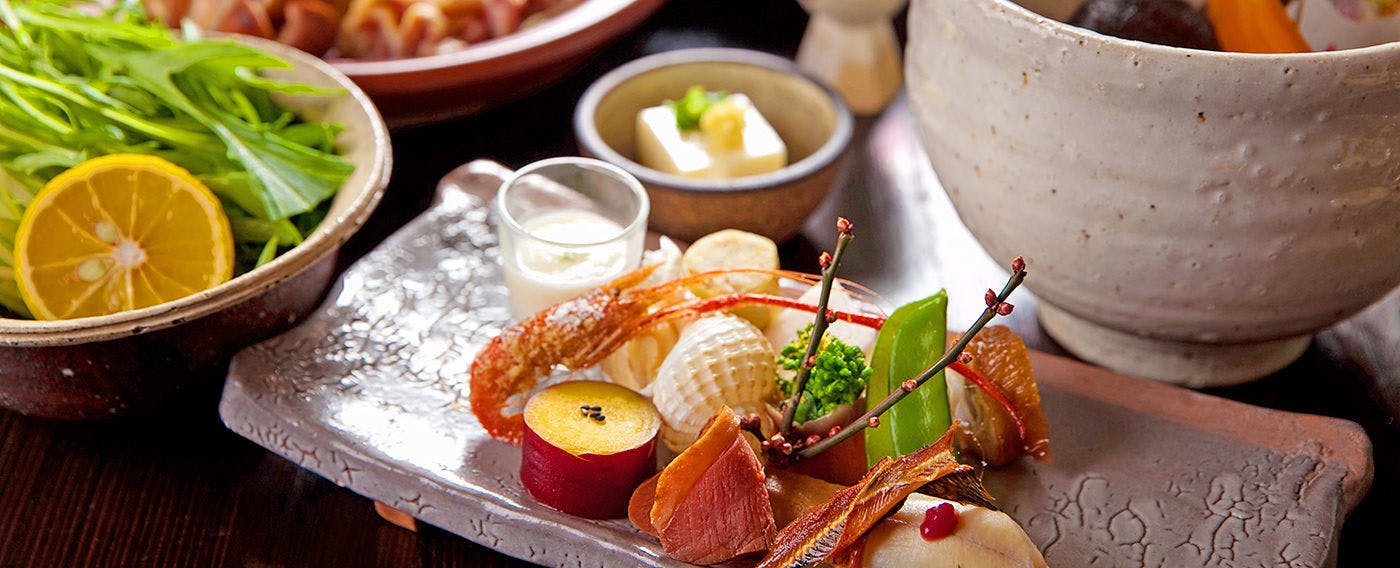 Foods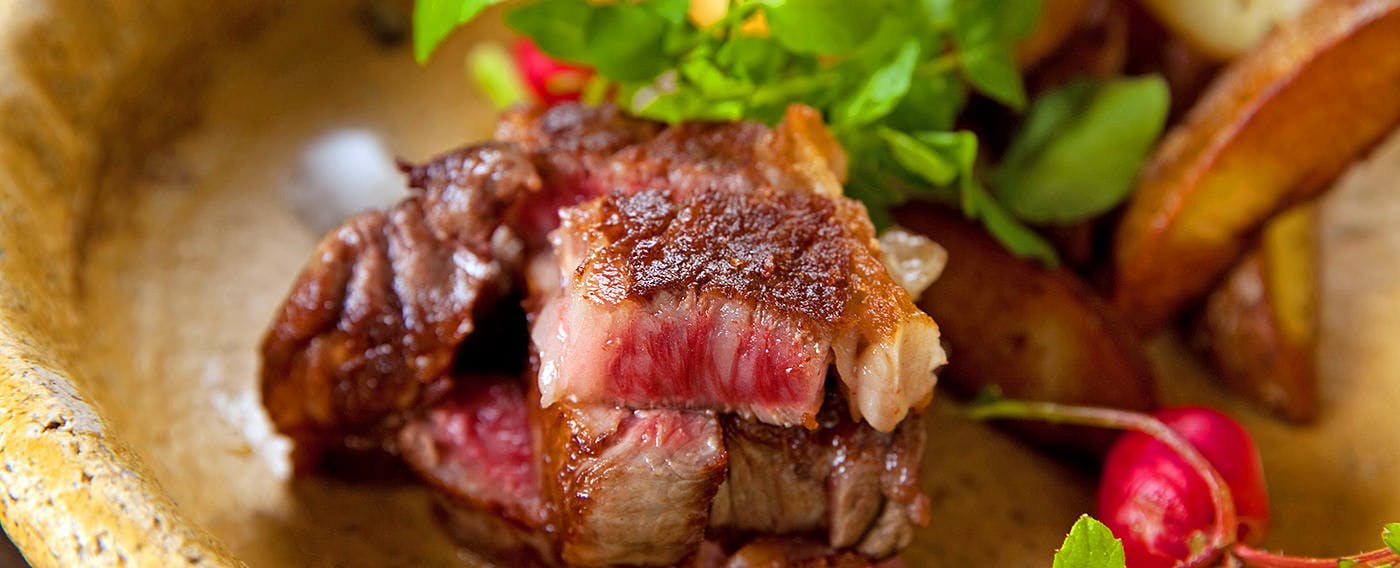 Foods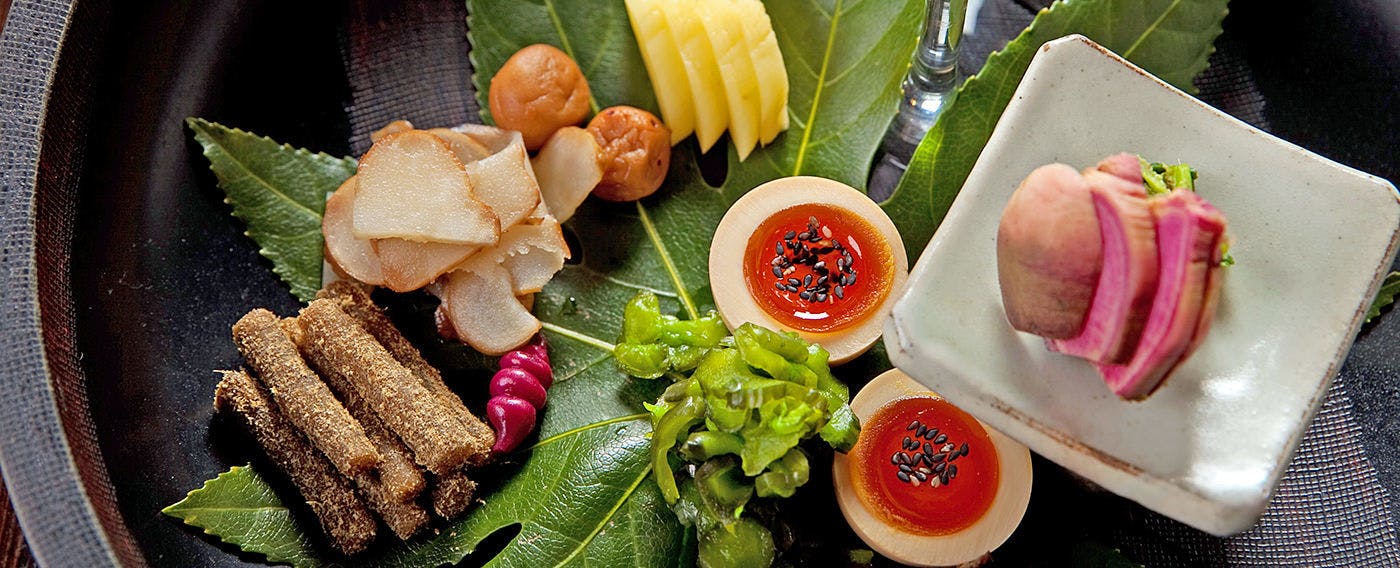 Foods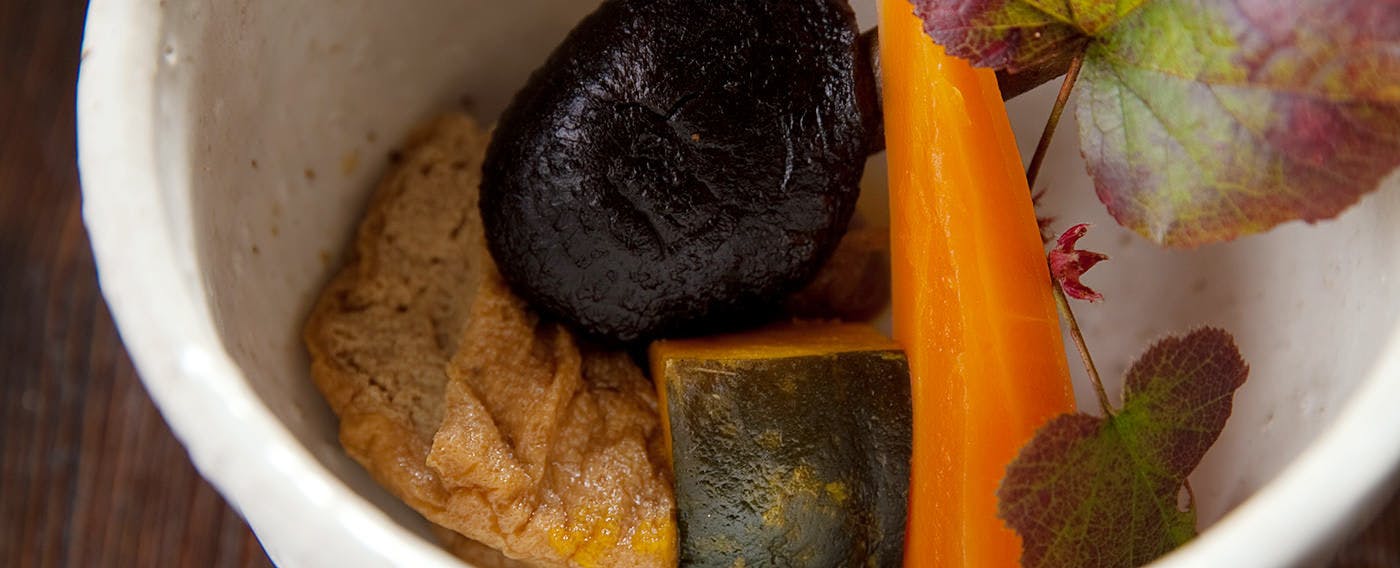 Foods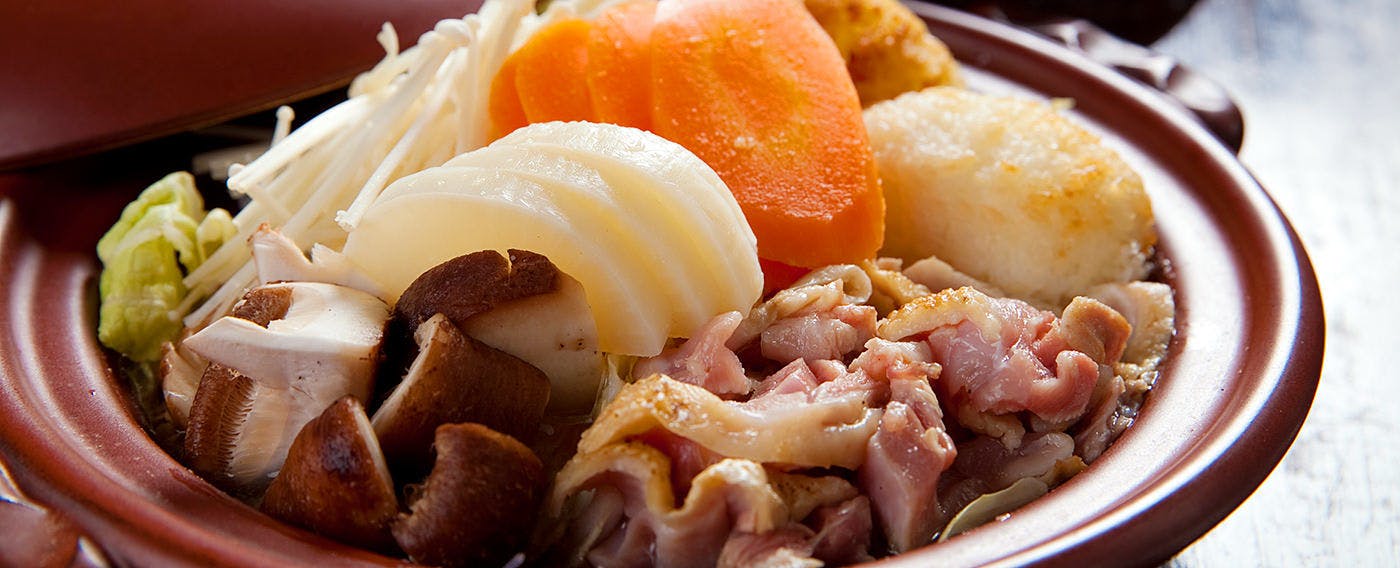 Foods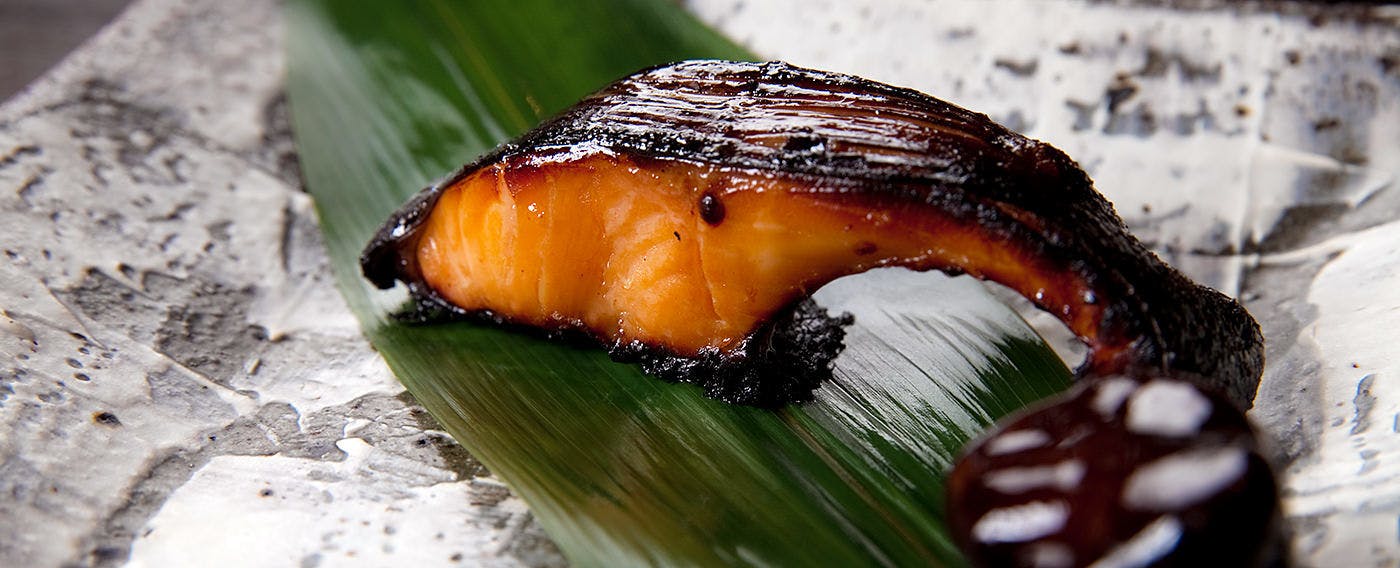 Foods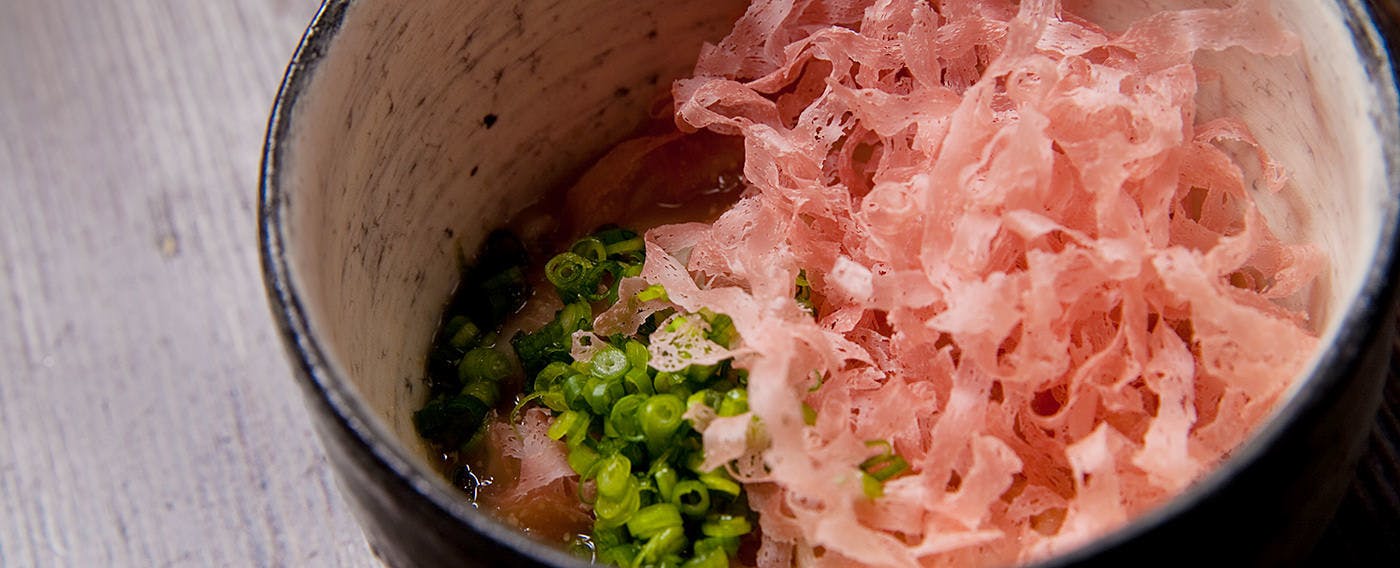 Foods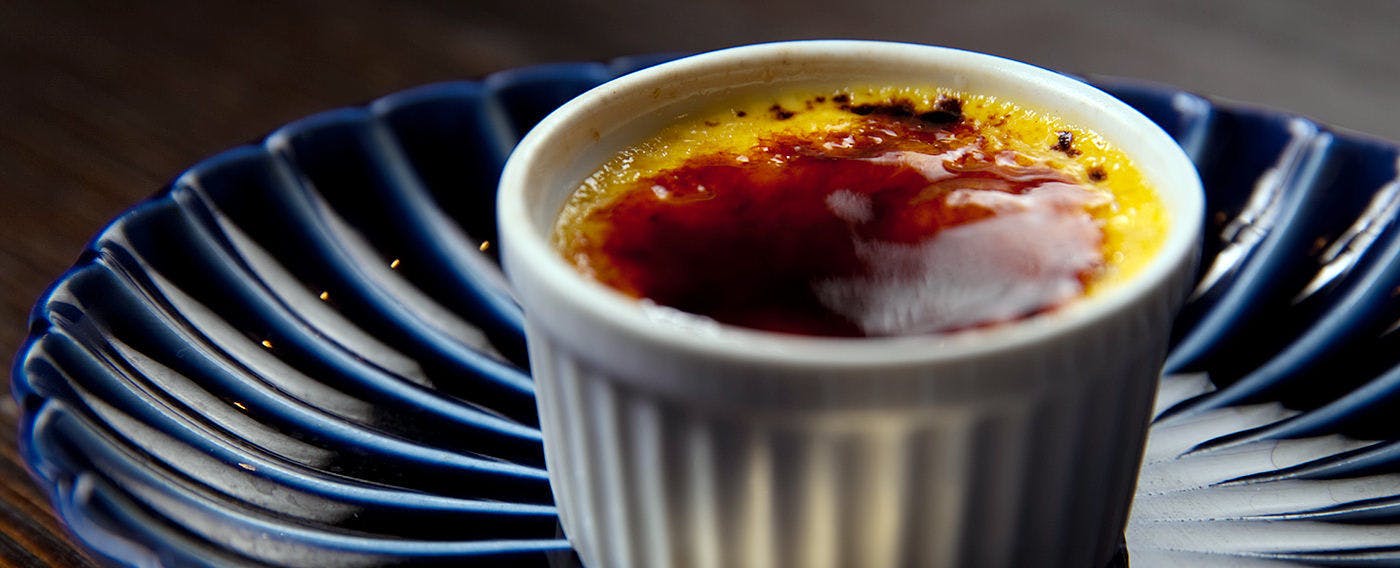 Foods
Restaurant 'Chisou-an' The variety of dishes will please your eye as well as your palate. Nihon No Ashitaba offers homestyle dishes mainly made from local seasonal vegetables. It hopes you can relax in the Chisou-an Dining Room. Original dishes with the natural taste of ingredients. It serves mouth-watering dishes, one at a time. Enjoy dishes made from gifts from the land.
Baths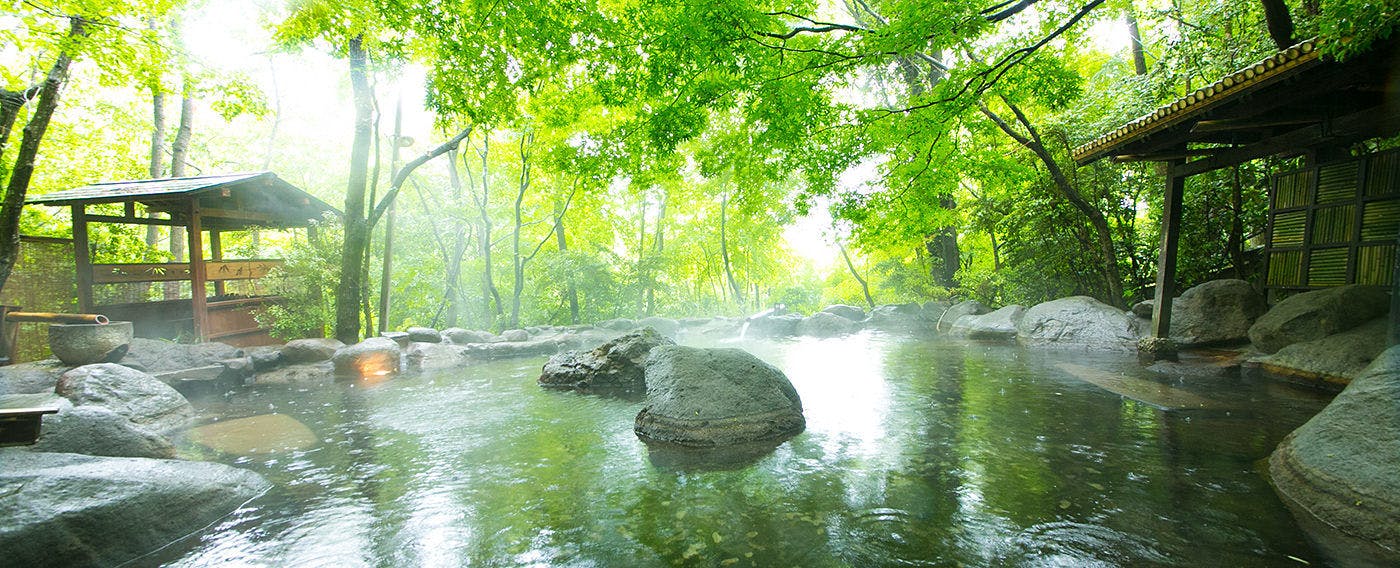 Large Public Open-Air Bath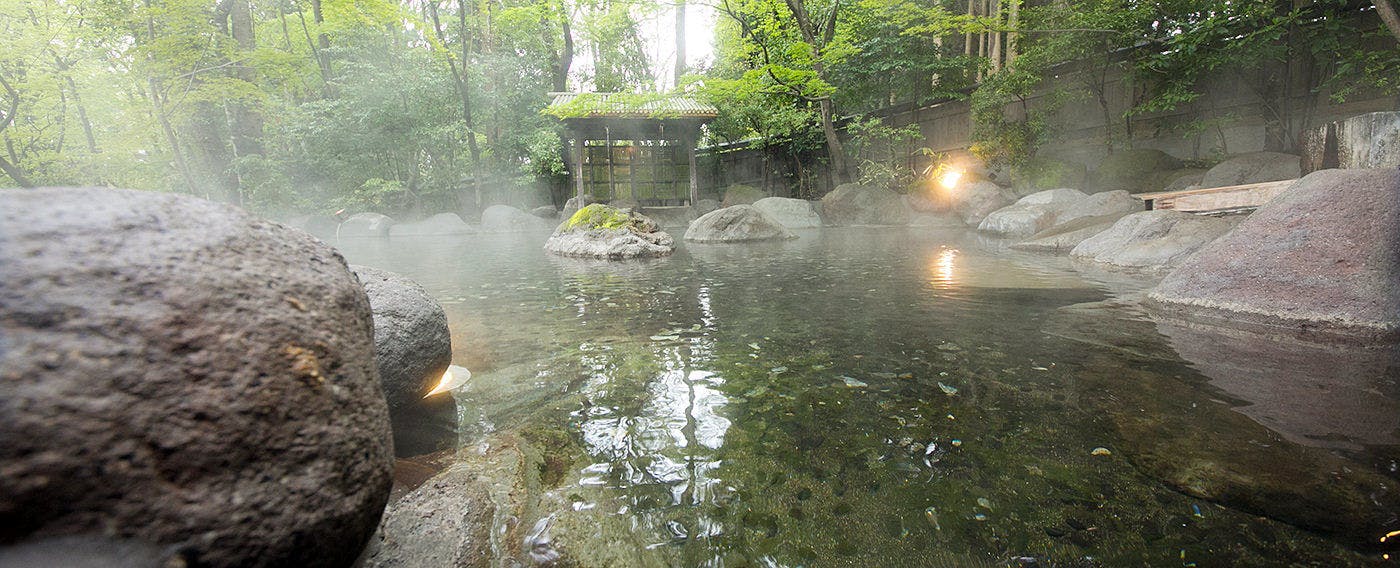 Large Public Open-Air Bath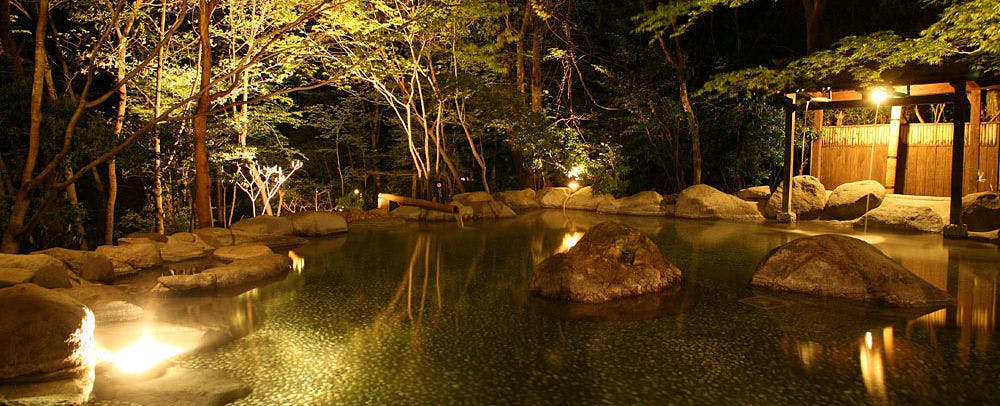 Large Public Open-Air Bath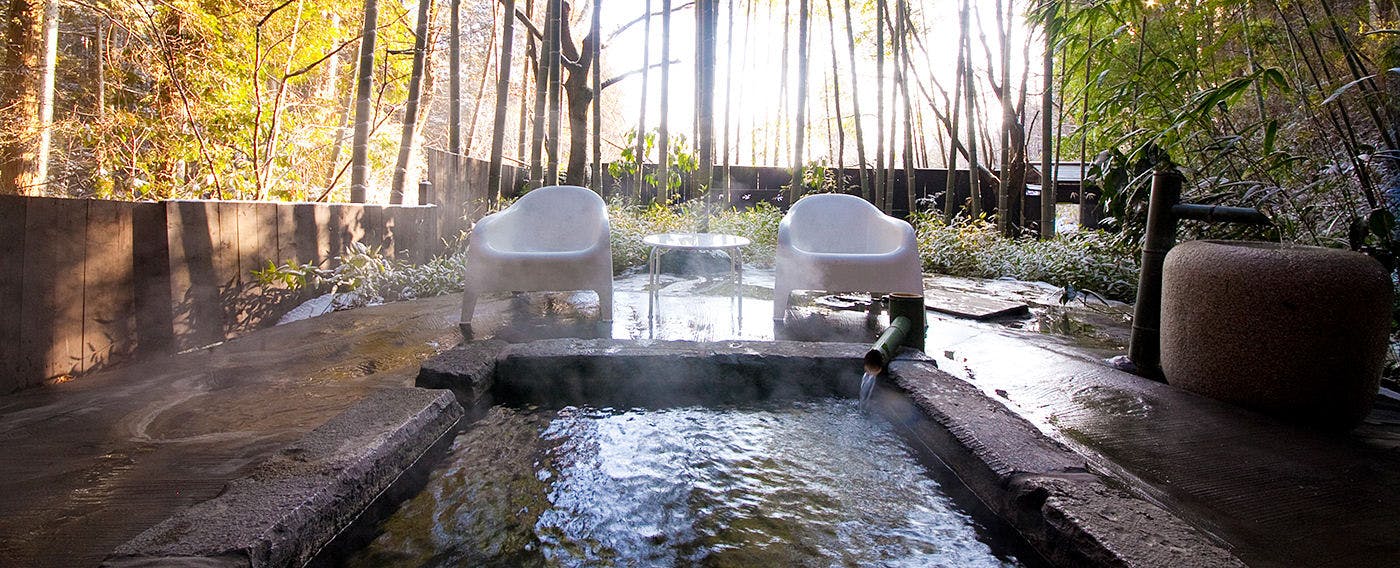 Private Open-Air Bath 'Chikurin-no-yu'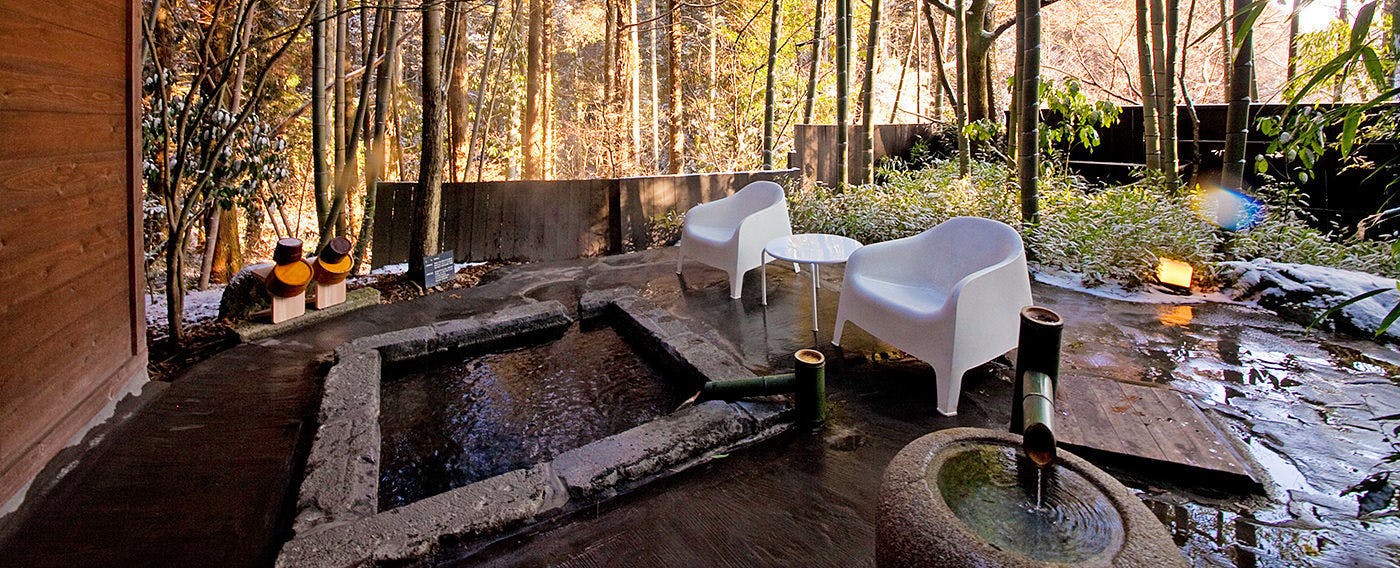 Private Open-Air Bath 'Chikurin-no-yu'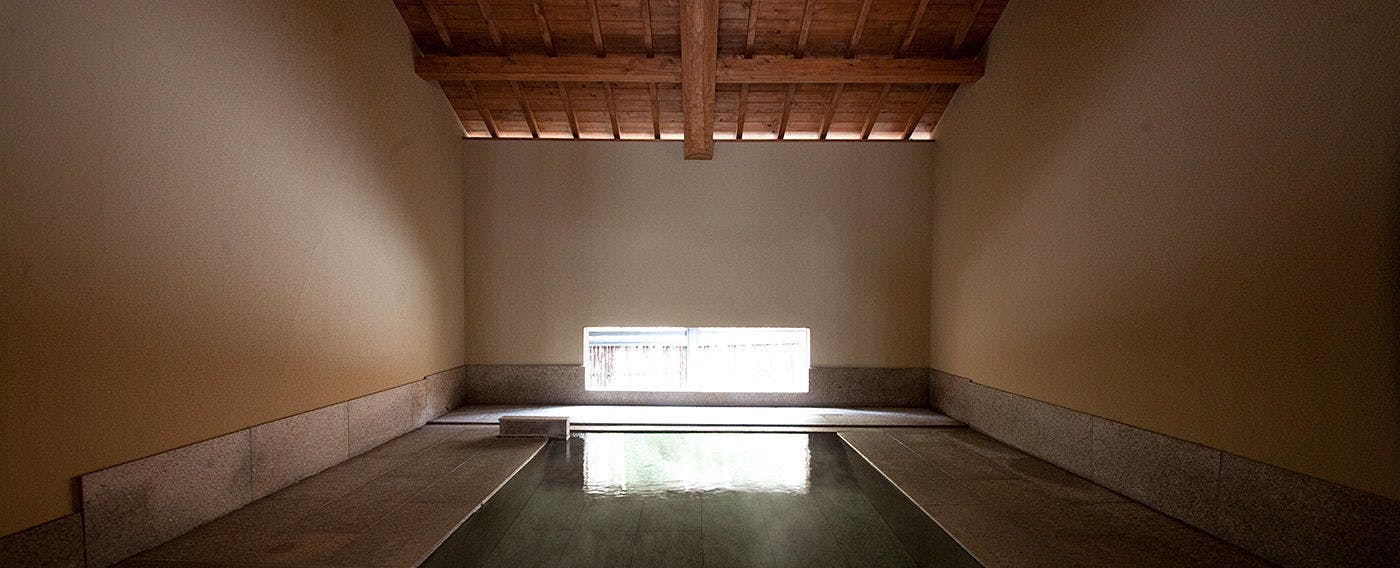 Private Bath 'Ichiban-yu'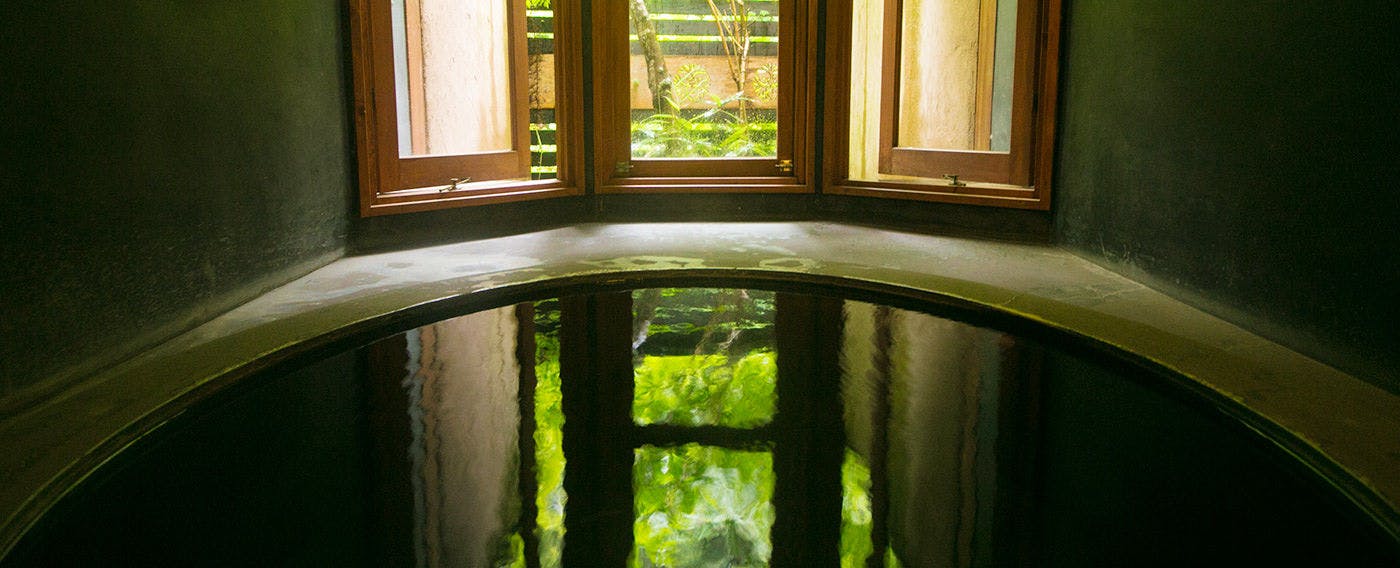 Private Bath 'Niban-yu'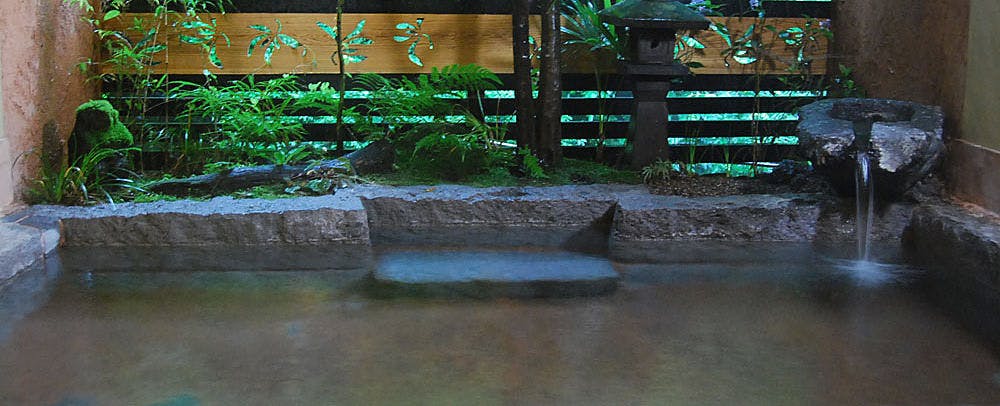 Private Bath 'Goban-yu'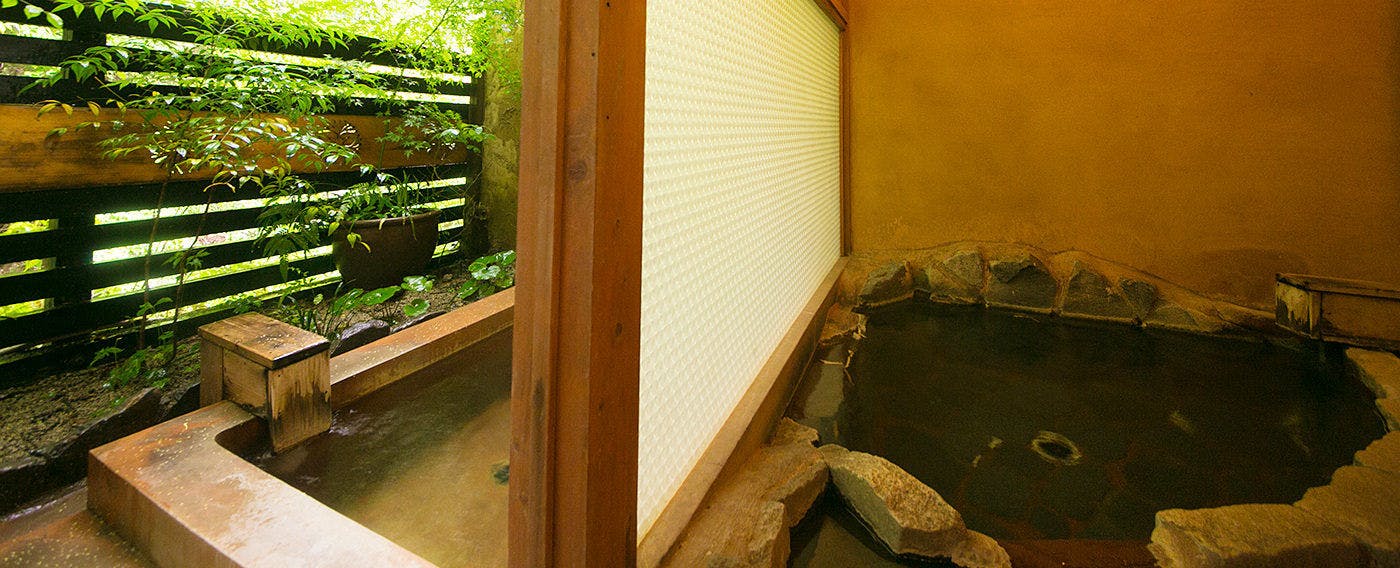 Private Bath 'Rokuban-yu'
Sky, mountains, and hot spring You'll have a relaxing time in a bath with overflowing hot water.
All the baths in Nihon No Ashitaba can be reserved for private use. You can savore taking a large open-air bath, a bath surrounded by a bamboo grove. These baths all provide a variety of atmosphere that will make you feel like you are part of nature. Have a relaxing feeling in this secret place located a short distance from Yufuin.
Facilities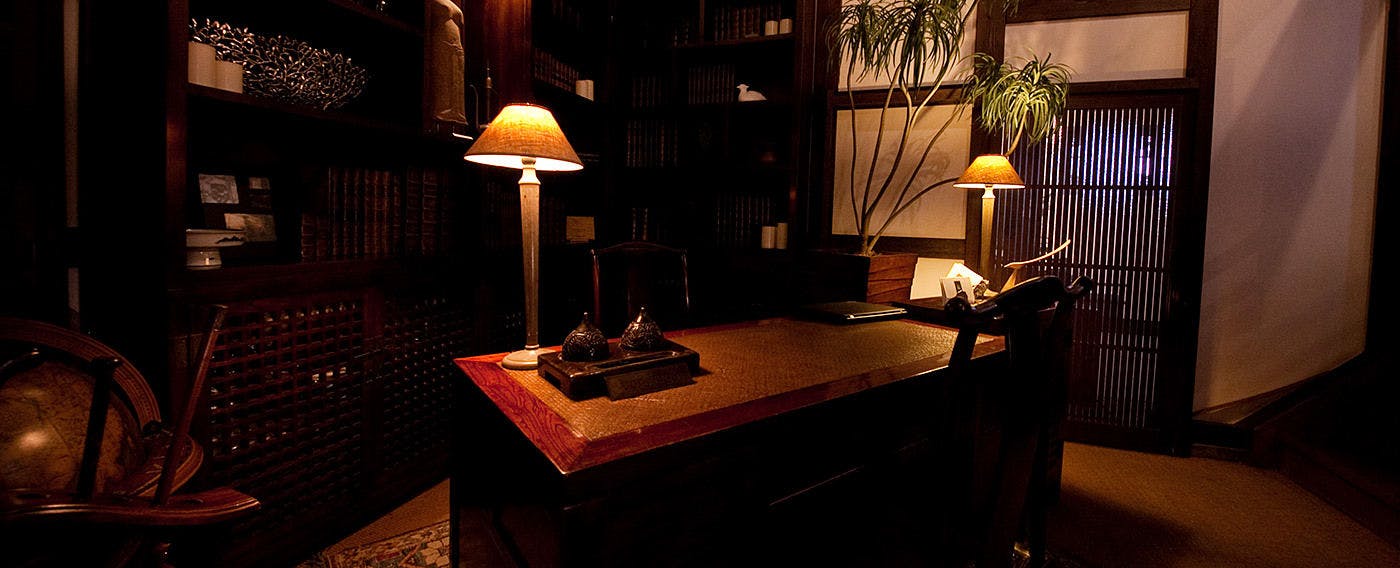 Lobby & Reception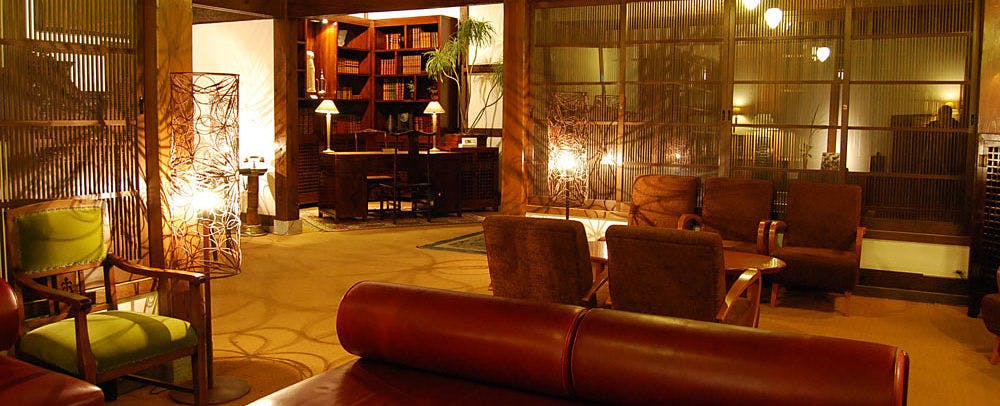 Lobby & Reception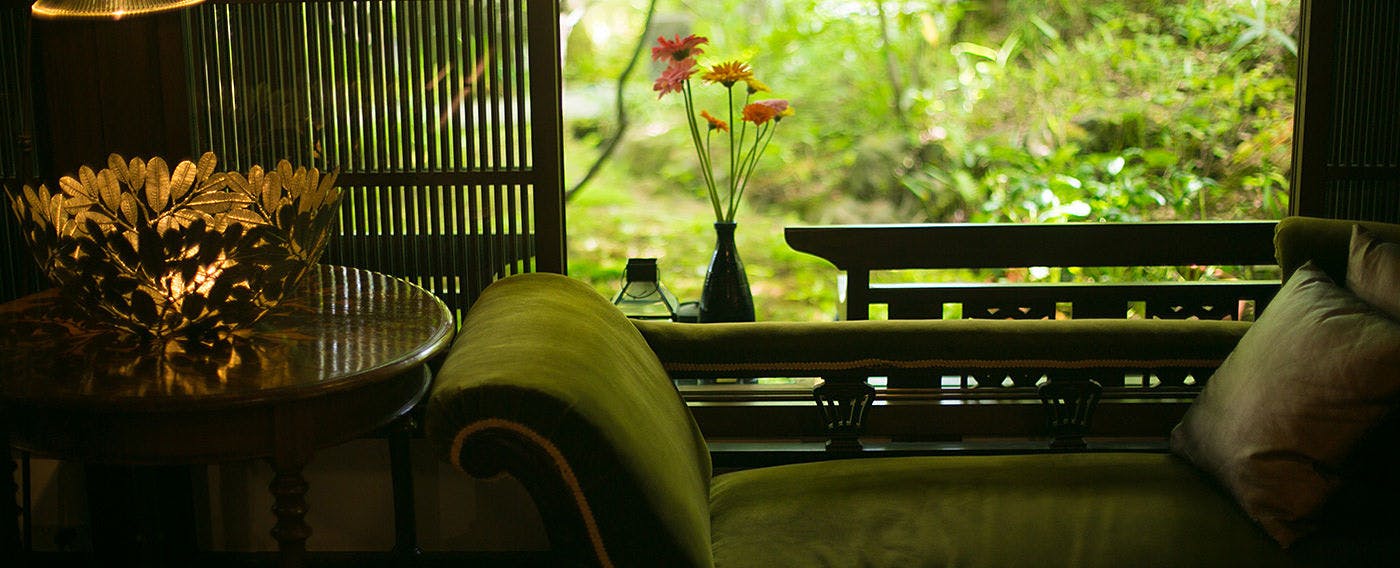 Lobby & Reception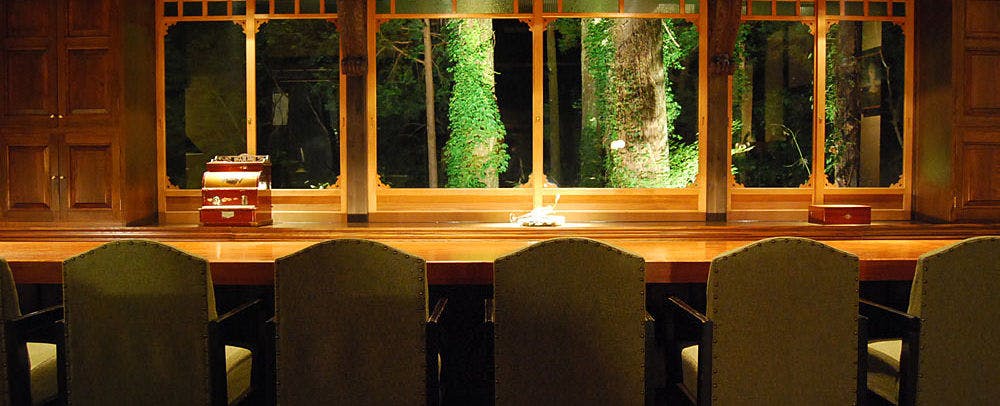 Bar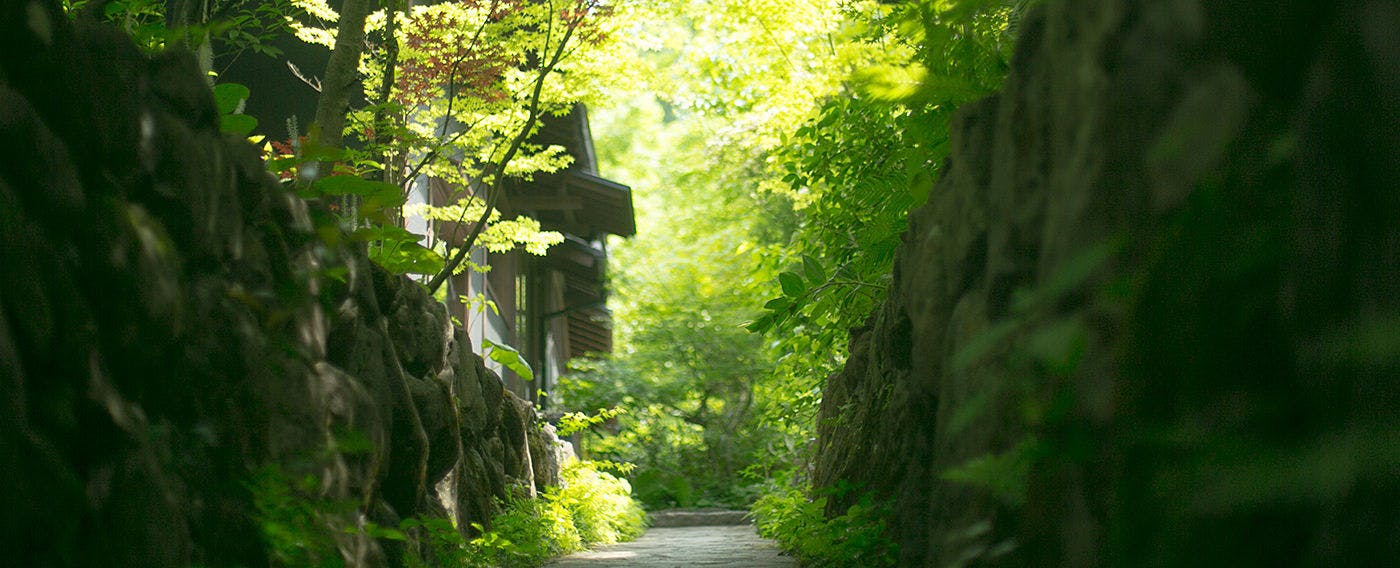 Stroll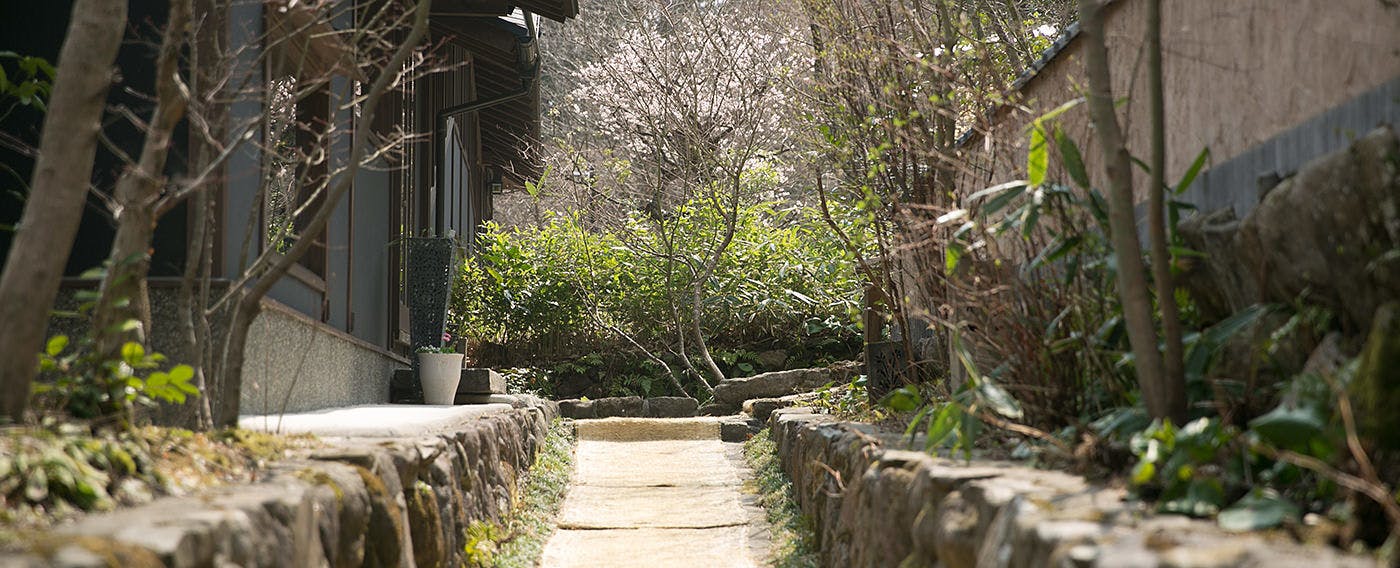 Stroll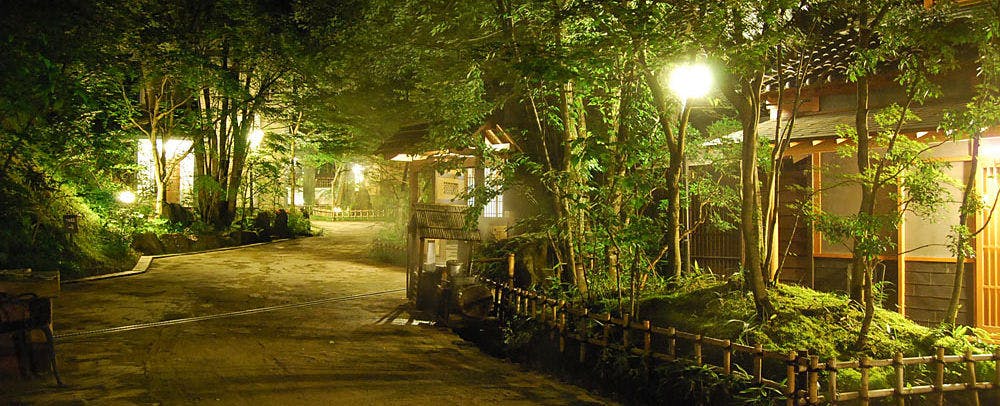 Stroll
Lobby with reception Elegant antiques make the reception. Relaxing space with jazz and quiet forest.
In the lobby, have some reading, or spend time as you like.
Access
918-18 Kawakita, Yufuin-cho, Yufu-city,Oita,879-5114,JAPAN
BY TRAIN
From JR Yufuin Station: 7min by taxi

BY CAR
From Yufuin IC Exit (Oita Expressway): 3min by car
Reviews
I stayed here alone with my husband this time. When we made the booking, the room available was only for staying, but because it will be not feeling at ease, we asked if they could provide us dinner by calling them, and they did, which made us happy. It was good because we could spend time in a relaxed manner as we didn't have to move to have dinner after checking in. The meal was very delicious and a big portion, so my husband was very pleased as well as I was. I was able to take my time in a hot spring as it was reserved only for me, and have a peaceful and relaxing time being away from busy daily life as my room was in an annex. Thank you very much for your kindness to meet my various requests such as adding meals.
+ More
Oct 2015
I don't want to give high evaluation for fear it will be difficult to make the next reservation. I am narrow minded and want to keep this inn just to myself.
+ More
Sep 2015
This was my first stay, but I was able to spend a luxuious night with the warm hospitality of the staff since the moment I arrived, the well cleaned rooms, the meals with fresh ingredients and the hot springs with various atmosphere. It was too bad that one of the family member was too big to fit in the gauze pajamas and the rain shoes, and some of the dishes were a bit salty. However, it was a wonderful trip overall. I would like to thank all the staffs. I would definitely like to come back again.
+ More
Aug 2015
We received hospitality there on our 20th wedding anniversary trip this time. I used the place and they made a very good impression on me before, so at the time of arriving there with my husband, I was a little worried about how things had changed since then, but their hospitality was the same. They made a progress rather than that, so I got surprised by it. Also, I heard that "Nihon No Ashitaba"-san was having this 20th-anniversary year the same as we were, so I had an affinity with them and was very glad. There is nothing to complain about the room, the cuisine, or their attentive ways to serve customers. I could have a rest. I could have a nice trip.
+ More
Aug 2015
The bath, reception and service were good. The dinner was primarily vegetables, but in general it was all sweet soy sauce taste, so I lost my taste for it. Also, the sukiyaki with Bungogyu beef had too much fat and a monotone taste, so I couldn't have much of it. I think the taste of the dishes as a whole was not well balanced. I believe the ingredients are good, so if each dish has a difference in taste, I think I can enjoy it until the end. Also, I felt a little oppressed by the furnishing in the room. There was an air-conditioning, but it was chilly.
+ More
Nov 2014
Last time I stayed here I arrived late so this time I got there at 3 o'clock and enjoyed a tour of hot springs. Along with my parents I spent time refreshed by the wonderful environment of Nihon no ashitaba. The room I stayed this time was very convenient to do a tour of hot springs and extremely good. Thank you. The dining room was renovated with an aesthetic sense and I spent a relaxing time. I would like to visit next year as well.
+ More
Nov 2014
Since it was my longing inn which has been featured on TV and magazines 10 or so years ago and was very hard to make reservation, my expectation were high and the disappointment couldn't be denied. Previously while we couldn't make reservation and stayed at another inn, we went to see the Nihon No Ashitaba by the entrance, and the staff who happened to be cleaning has noticed us and was very nice even though we weren't their guests. The staff even brought us the brochure and gave us some truly touching words. Even for today, I can't forget that staff's elegant wording and manners. Inn with that kind of staff, I thought they will give me the best wonderful hospitality, and I was full with expectations when I visited this time, but when at the beginning a staff came to parking lot to welcoming us, I thought he was Korean or Chinese, and I was surprised because he carried out the luggage alone quickly without thinking about the guest's pace. The room also doesn't cleaned thoroughly and water stain in sink also disheartens me. Although the large open-air bath was wonderfully and good, but I was disappointed because the shower in the other baths was damaged, and the walls in the dressing room was moldy. Also for the meals, the dinner was heavily flavored, especially for boiled dishes was spicy so I couldn't eat that. Contrast to that the breakfast was very delicious, and pickles was the best. Perhaps because my longing and expectations were too much, so I found a lot of disappointing aspects, and but I was healed by the garden of fresh green, and I get accustomed to staff services, so I think I had fun on the last day. I think it will become a really great inn if they clean more thoroughly, educate the staff for having an elegant manners from guest perspective, and can make a cuisine which taking advantage of the taste from the material, If they improve in the future, I hope they can become an Inn that I would like to visit again.
+ More
Aug 2014
The room was cleaned and especially the window was polished until it sparkled. However, the room had a musty smell, and they gladly obliged when I requested for a room change, and while the new room was clean like "Youkan", it had the same musty smell... There was many trees and insects outside and as there was no screen door, I could not open the window to air the room. I decided not to stay here and return but my companion was tired so I had to stay reluctantly. The staff were kind and considerate and lent us an aroma oil. I heard it was the smell of a mud wall, and while my parents home was also an old mud wall house, it did not smell at all. I was bothered by the smell and couldn't sleep the entire night. They should have explained to us beforehand if there was a mud wall smell. I think there are guests who are sensitive to the smell, so...
+ More
Aug 2014
Though It was dotted with a detached room , "Todatei" where I stayed at was a way to a shop and a front, so our living room became completely exposed to view and was the room which didn't calm down without curtains. Besides the restroom was also seen from outside (parking lot), and the eyes met with a craftsman or a person of the inn, I was very uncomfortable and embarrassed. I want you to devise it by all means. All the baths were able to relax by reservations, but there was time system for 30 minutes for wide outdoor bath with a nice view, I wanted to soak in hot water more longer. The meal was good with a lot of vegetables. Many kinds of fruits wine having been prepared for, but fruits wine having been written in a menu only fruits wine, so I asked "Is this fruits wine plum wine?" then that might change to be an order and plum wine was served, so I needed to drink it which I didn't order without being shown the other choices. Why did you not guide me when I watched various kinds of fruits wine after breakfast of the next day? Was it because I started eating meal at the latest time? Even though I arrived on time, I felt very rushed to have a meal. I didn't almost have time to select fruit wine (laugh). For next time, I would like to eat more slowly in a different room.
+ More
May 2014
I stayed on a snowy day. Already gloomy when I arrived, romantic light greeted me. Cozy, a refurbished room that once was a bar, and nice Taisho Roman style interior made me feel much better. When I visited a bar at night, the place was also nice with two cool bartenders and I had delicious wine and pleasant atmosphere. Not having bath reaction, I took a whole bath at night and next morning with great curiosity. Open-air bath in the morning, Yufu-dake, covered with snow, was seen refresh, and my heart was cleansed. The meal was beautiful, with a variety of vegetables and dishes. The taste of boiled dishes was seasoned heavily for me, I feel, so I deducted the points. I want to stay this room again, and another room either, this is such a hotel that I want to stay again.
+ More
Jan 2014
Thank you for very much. I had a relaxing time. I was very satisfied with the room. It would be great if the brightness of the lights, which was set darker, can be controlled to make it bright enough to read. The Kotatsu, floor pillows and the bedding, among others, were great. I liked the bath attached to the room very much. As for meals, I was impressed by the delicious vegetables. However, the portion was too much for a middle-aged woman, and also I noticed some of the dishes tasted too strong. I enjoyed the various fruit wines very much. It was unfortunate that I was too full to go to the bar. Probably because it was Saturday, although I made several trips to the non-reservable open-air baths, I ended up not admitted, so I think it is better if they take reservations when it is busy.
+ More
Dec 2013
Information
Check-in Time

From 3:00pm to 6:00pm

Check-out Time

Until 11:00am

Tax / Service Charge

Bathing Tax JPY 150 per adult is NOT included in the rates.

Credit cards accepted at this property

VISA / JCB
Children

All children are welcome, apart from SARAI room.

Pets

Pets are NOT allowed.

Parking

Free of charge for guests; Capacity 15 vehicles; No Valet Parking Service; Reservation is not required

Other policies & conditions

Cash and credit card are both accepted for the payment(AMEX, JCB, VISA, DC, NICOS, UFJ Card,Master Card).