Kaichoro
In early the Meiji period, when Yoju Fukuda was the 14th lord of the town, he opened "Kaichoro" in Ikaho that its atmosphere is different from the past. "Kaichoro" is written in 3 Chinese characters. Each character represents special meaning of our new creativity. The first character "Kai" means integration, balance and harmony. The second character "Cho" means pleasure and relaxation. And the third character "Ro" means storied building. He aimed to make this ryokan have exclusive relaxation. The dream to bring real hospitality, also as the ultimate relaxation, is offered to you as an experience of "foods" and "stay".
Japanese-Style Suite (Open-Air Bath/Private Garden/50sqm) 50㎡

Half board included

Japanese futon bedding

Room with open-air bath

See Details
From $814.71
for 2 guests /night
Japanese-Style Suite (Open-Air Bath/Private Garden/100sqm/Tea Ceremony Room) 100㎡

Half board included

Japanese futon bedding

See Details
From $1,099.85
for 2 guests /night
Japanese-Style Suite (Open-Air Bath/Private Garden/100sqm) 100㎡

Half board included

Japanese futon bedding

Room with open-air bath

See Details
From $1,222.06
for 2 guests /night
- VAT is included, but bathing tax (around JPY 150 per adult) may NOT be included.
- Price in USD is based on the exchange rate as of today and might be different from that of the booking date.
Foods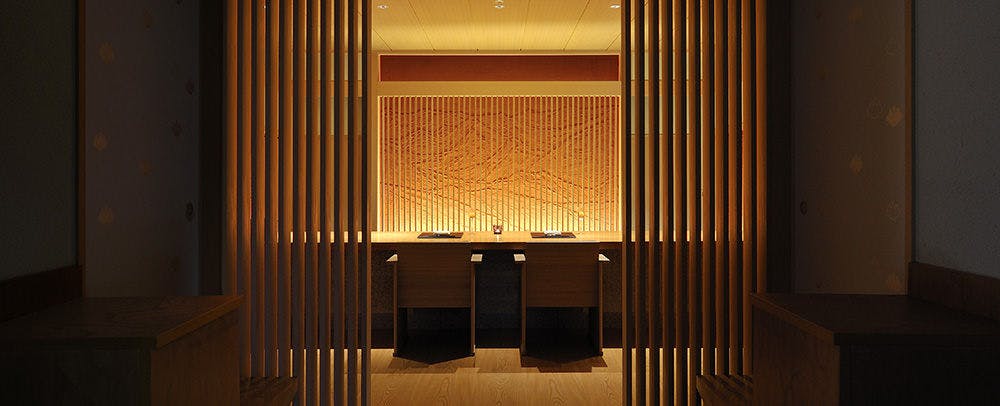 Private Dining Room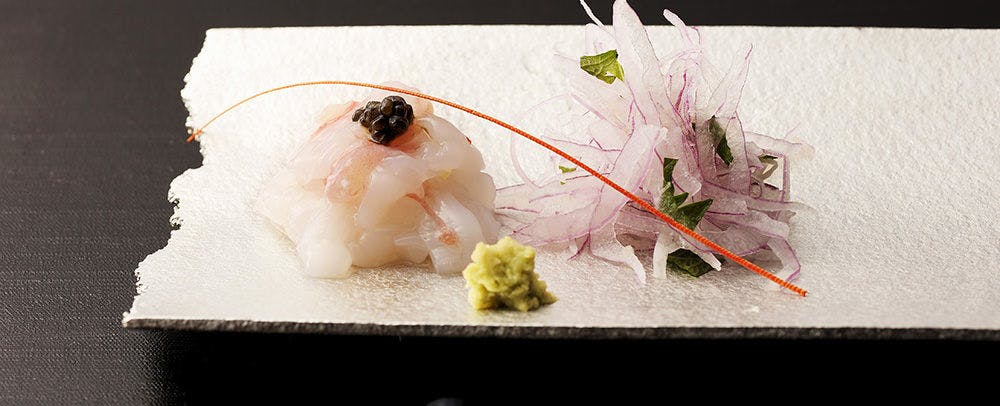 Foods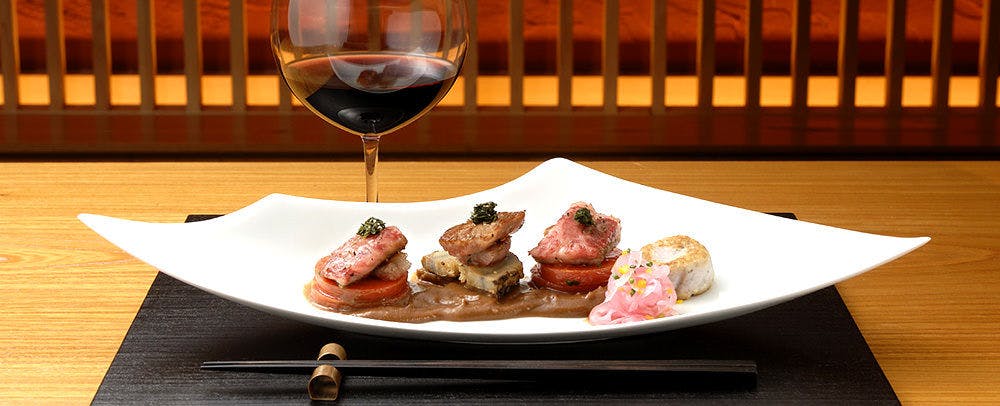 Foods
Just like your own chef Enjoy meal in a private room at restaurant "Saryo". Each dish is made of foods carefully selected by chef, with his technique and mind, and drinks are also served under sommelier's coordination. The combination of alcohols and slected carefully ingredients from around the world makes your memory of trip much deeper. Have the best "food" experience you never had before.
Baths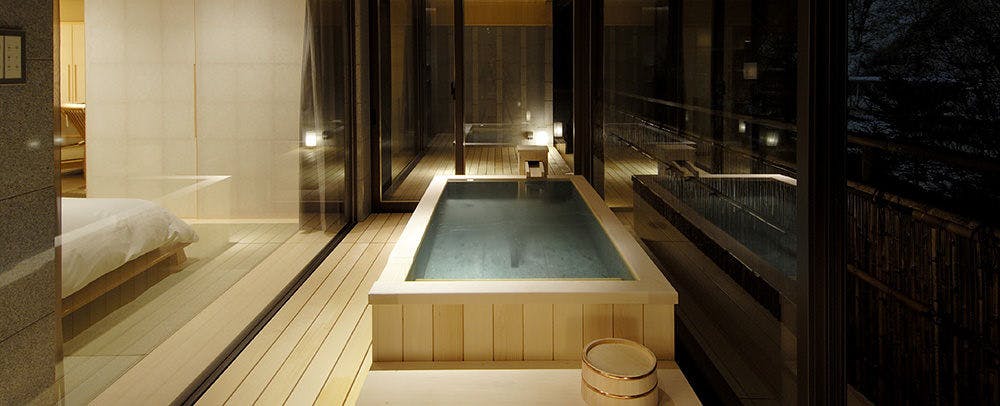 Partial Open-Air Bath, Japanese Suite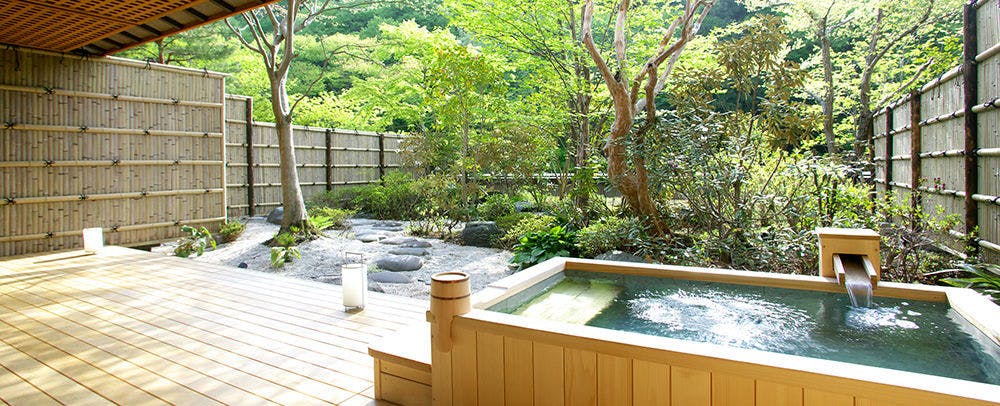 Open-Air Bath, Japanese-Style Room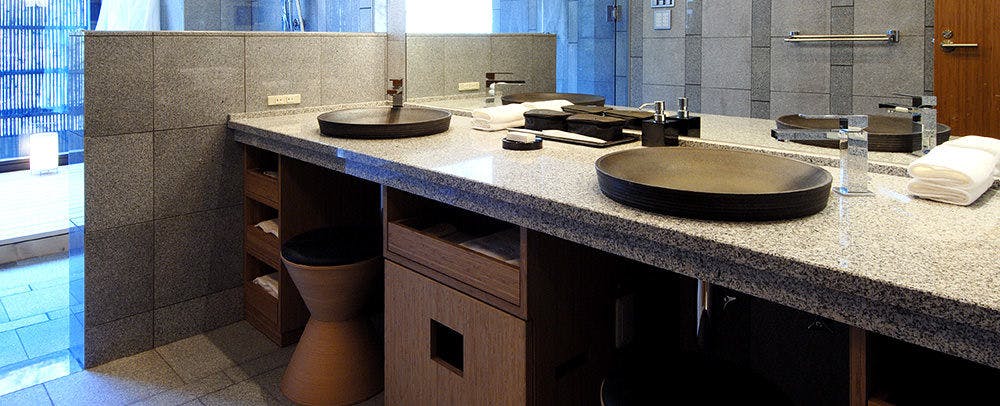 Powder Room
Fresh green, fall folige and snowscape… Relax in deeply satisfying time on the terrace bath made from Japanese umbrella pine, over the magnificent landscape. Powder room is spacious enough for 2 persons. In addition, Kaichoro offers amenities to make use of the rich nature, like olive soap the Shodoshima island.
Facilities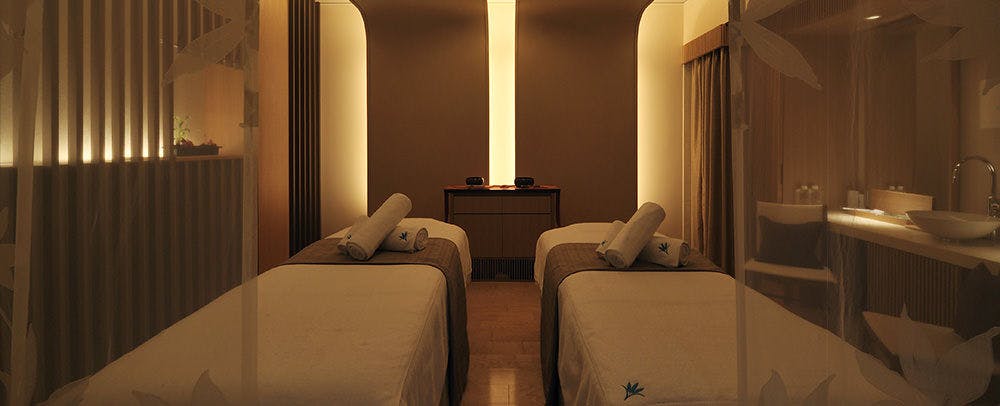 Spa 'Yawaragi'
Spa 'Yawaragi' You will be filled with quietness of Ikaho, and set your ears to voice of your mind and body. It is a special time to unlock your strain and be just like you. You can spend elegant time as Kaichoro covered the elegance of Japanese mind with heartful hospitality.
Access
5-4 Ikaho-Koto, Ikaho-machi, Shibukawa-city,Gunma,377-0102,JAPAN
BY TRAIN
From Tokyo Station: 55min by Shinkansen to Takasaki Station, and 20min by Joetsu Line to Shibukawa Station, and 20min by taxi

BY BUS
From Shinjuku Station: 2hr 40min by JR Bus "Joshu Yumeguri-go" to Ikaho-Ishidangai Stop, and shuttle service available

BY CAR
From Nerima IC Exit (Kan-etsu Expressway): 70min to Shibukawa-Ikaho IC Exit, and 20min to Kaichoro
Reviews
We made a sudden decision and booked for one night to celebrate my birthday. The hotel had indeed amazing spirit of welcoming their guests, and we were greatly pleased. Because it was the most inexpensive room (although it was still expensive), it felt a bit small, but it was big enough for us as we are married for many years. The lady who were in charge of our room and the gentleman who served us had the perfect service manner which made us impressed. Although we were told the hotel was fully booked on the day we stayed, we didn't feel there were other guests at all. We heard the hotel was perfect for celebrities to visit incognito, and we were convinced as it must be. In addition, the every courses served were all outstanding. We heard the head chef was still young, but despite the unconventional dishes (such as steak in a soup), we enjoyed the stable flavors. Because I don't drink much alcohol, but eat a lot of rice, we finished all the lily bulb rice. We asked for a second, for just a plain steamed rice, but although it was not expected, they have prepared the tasty lily bulb rice for us again. Thank you. We would like to visit again.
+ More
Sep 2015
This is the inn which provides us wonderful memories. Particularly,in regard to the concierge service, I can not express the excellence with just 5 stars. I could have classified as 7 or 8 stars. A staff member provided services like check-in procedures, a call to notify the dinner time and in addition, she came to the room to take us to the restaurant. As the waitresses set the table wholeheartedly, I could taste the meal just in time without being too early nor too late. A variety of beverages such as beer, juice and carbonated beverages were In the refrigerator and you can feel free to drink as much as you like. Having a towel to dry the body with rich fragrance, the heart of hospitality of the inn has been transmitted. To take breakfast, the waitress took us again to the restaurant from our room and the meal was served just in time as the previous night. Note that all these wonderful services were done by one waitress. She was like a concierge of a high-end hotel and the heart of the hospitality of the waitress impressed me more than any other hotels and inns in this travel. But let me give you a piece of advice about a low satisfaction degree of the meal. Not like a picture of a steak served with grated daikon radish, the A5-ranked a dish of Gunma beef steak dressed in a small bowl was slop, which spoiled the characteristic of the A5-ranked beef - a sweet flavour of the fat. In addition,matsutake mushroom tempura was rod-shaped and hard and the baked apple desert was equally thin and hard like stick-shaped confectionery. However I felt the attention in seedless umeboshi (pickled plum) served in breakfast, so I would like to visit the inn again and taste the meal.
+ More
Sep 2015
The stay was a present for my mother and her best friend. My mother was overwhelmed that this was the best hotel she had ever stayed at, upon arrival at home. The down-fiilled futon in the Japanses suite room was special, very light and warm, and the meals were a delight not only to taste, but also to see. The quality of service of the staff that watched over myroom was excellent, giving me the impression that they were well trained, and it became a wonderful stay to remember. I would like to bring my husband and my mother here the next time.
+ More
Aug 2015
Thank you so much. It helped a lot as the onsen hotel for the previous day was really bad. Nevertheless, I had a enjoyable night this time too. Thanks to Mr. Suzuki for his hospitality. Thank you. And I'm also grateful that the flavoring for the food were to my liking more and more. And I am thankful to them for listening to my request for the bath chair. Please take care of me after this. Thanks to the head cook and all the staff.
+ More
Jul 2015
I spend relaxing time every time I stay, and enjoy the open-air bath, Hakugin-no-yu. I have no particular complain, but the food as well as the combination of alcoholic beverages are less impressive than before.
+ More
Jun 2015
I heard it's high rating, so I stayed here for the first time. I had the impression that besides the meal everything was perfect. I was very nice from the room clerk to the careful and thorough cleaning. I was surprised of the extreme saltiness of the sauce on the broiled fish and the sashimi at the dinner. There was miso soup and another soup with lacked a variation of food, and there was also miso soup as well as a different soup which made me thing that the chef must really like soups. They had a variety of the amenities, and I would like to visit again if they could use the cast to make a better change in food. I commented rather harshly however I would like them to cut down on salt and cook with a bit of contrivance.
+ More
May 2015
The room and the service were both satisfying. Even though I would like to stay again, because of the check in time being the same with general public, there were an incident at the big bath, which unfortunately lowers the rank. Also, for such facility, the lacking of the landlady's greeting was disappointing. With those points covered, it would be a inn I would like to visit again.
+ More
Apr 2015
We reached early, but they prepared the room and went to pick us up all the way at Mizusawaji; I am grateful for the perfect service. I am satisfied with the food, the room and the service. I would love to stay again.
+ More
Mar 2015
There was no problem with the service and food at all. Especially as for the timing of serving the food, that was like a good example of representing the Japan's hospitality. I slept well on a futon, but because I have problems with my knees, it would be great if there would be a room with a bed. I was very satisfied with the Japanese style inn.
+ More
Feb 2015
This is my forth time to stay. I can have a good time every time I stay.
Feb 2015
This was my second stay after five months. As we were in no rush to leave the hotel the next morning, we picked a Japanese Suite. I had nothing to complain in every aspect, but I would have given them full marks if there had been a little chair and a basin in the washing space in the bathroom as it was called Japanese Suite. Maybe we should have asked them for those. Thank you very much. P.S. I found my key case. I'm sorry to have caused you trouble.
+ More
Feb 2015
Information
Check-in Time

From 3:00pm to 7:00pm

Check-out Time

Until 12:00pm

Tax / Service Charge

Credit cards accepted at this property

VISA / MASTER / JCB / AMEX / DINERS / UNION PAY
Children

Children are NOT allowed.

Pets

Pets are NOT allowed.

Parking

Free of charge for guests; Capacity 20 vehicles; No Valet Parking Service

Other policies & conditions

N/A