Kannawa Bettei
A hotel nestled comfortably in a natural forest, limited to six couples everyday. Resonating with colorful ocean and bountiful mountains of Oita Prefecture. With dinner and breakfast are served in the room you can enjoy hot springs straight from the source sprinkling in your room 24 hours a day.
Japanese and Western Style Room with Cypress Bath

Half board included

Japanese futon bedding

See Details
From $500.74
for 2 guests /night
Japanese Style Room with Open Air and In-room Bathes (10 Tatami Mats)

Half board included

Japanese futon bedding

Room with open-air bath

See Details
From $500.74
for 2 guests /night
Japanese Style Special Room -Momiji

Half board included

Japanese futon bedding

See Details
From $500.74
for 2 guests /night
- VAT is included, but bathing tax (around JPY 150 per adult) may NOT be included.
- Price in USD is based on the exchange rate as of today and might be different from that of the booking date.
Foods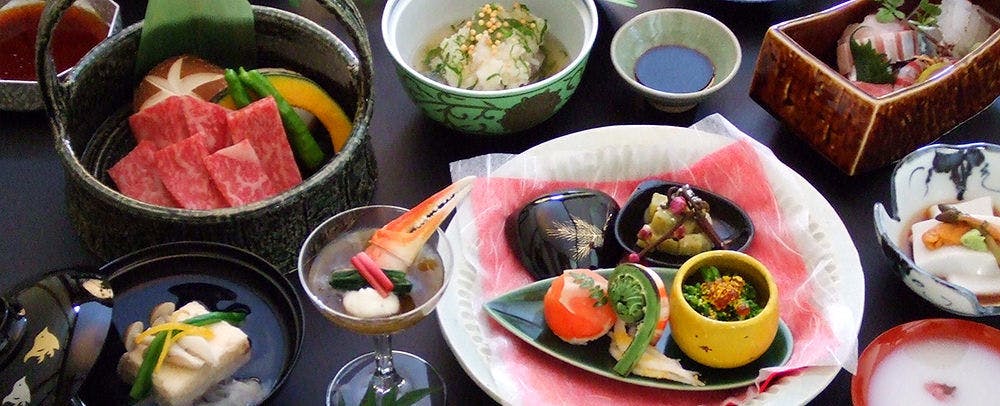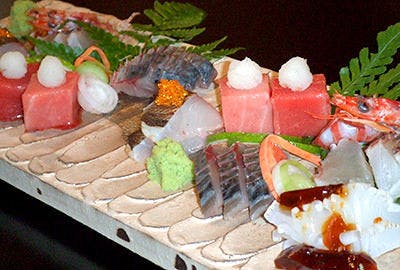 Enjoy cuisine to delight your sight and taste alike. Prepared with the most delicious ingredients everyday
You can luxuriously enjoy the taste of the seasons and flavours of the mountains.
Bungo beef, seki-aji or seki saba, and other specialties from the Bungo a la carte dishes and breakfast are all excellent options to try out.

Baths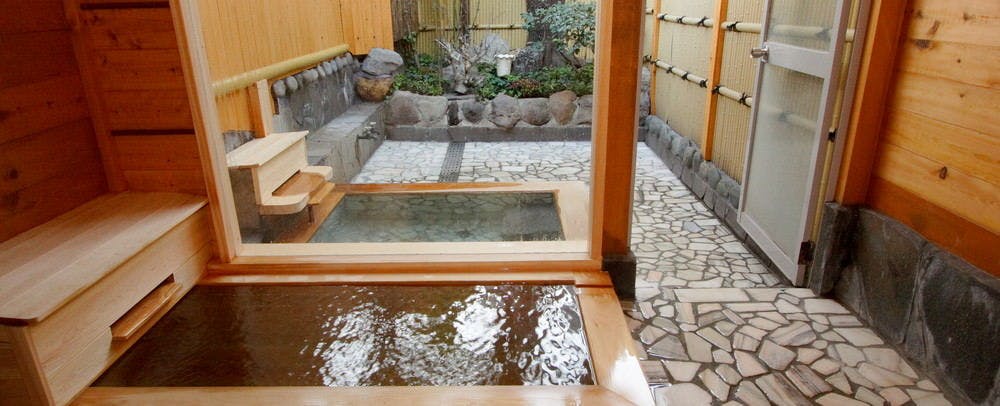 Amazing quality hot springs and great amenities all in an elegant space Immerse in the experience to the core of your body, Beppu Kannawano Yu
Enjoy in this atmosphere full of nostalgia at this Beppu hot spring resort.
All guests can enjoy a variety of onsen, such as a vast open air bath, a guest room bath amongst others to relax freely.


Access
1-kumi Honome, Beppu,Oita,874-0844,JAPAN
From Hakata station bus center:
Expressway bus to "Kannawagutsi" bus stop - about 2 hours.

From: JR Beppu Station West Exit:
Kamenoi Bus (Route Number 2.5.7) - about 25 minutes to Kannawa Bus Stop.
5 minutes walk from the Bus Stop.
Taxi takes approx. 15 minutes

From Beppu I.C. Expressway:
Approx. 5 minutes

From Ōita Airport:
Approx. 40 minutes by taxi

From: Beppu International Tourist Port :
Approx. 15 minutes by taxi

Reviews
I feel very satisfied. The food and the bath, everything was excellent. The contact with the staff was also very nice. If possible though, I thought that it would be nice to be provided pyjamas as sleepwear. But still, I am very satisfied with everything.
+ More
2016/02/11
We arrived about one hour before check-in, I felt grateful all along thanks to the correspondence with their staff as they even recommended us nice pathways to walk around in the vicinity in an easy-to-understand manner. The quality of the meals and onsen are very good. The greetings and service were really courteous, I am really thankful. For places to improve upon, they provided us a questionnaire form at the time of checkout, just thought I'd mention those later, since we wrote our suggestions. Family baths are not on a first come first serve basis, but if you make a reservation system for each hour, you will not be hurried and it will be easier to set up any plans in advance. Wifi was installed but there were no instructions. It could be instructed at check-in or maybe in a note in the room. Since there is no pick-up service, it is perfect if you can go to a nearby station. Apart from that, we used a taxi from Beppu University Station, since it was convenient. Route bus from Beppu station is not a good option in my opinion. I headed there according to my relatives' guidance, but it would certainly help if there were pamphlets or something to help understand where the facility is.
+ More
2016/02/01
Information
Check-in Time

From 3:00pm to 7:00pm

Check-out Time

Until 11:00am

Tax / Service Charge

Bathing Tax JPY 150 per adult is NOT included in the rates.

Credit cards accepted at this property

VISA / MASTER / JCB / AMEX / DINERS
Children

Children fee may differ from a room type, please inform us the number of children as special requests at the time of making your reservation.
Children between the age of zero to five are free of charge if they share a bed with you.(Maximum 2 children/room)

Pets

Pets are NOT allowed.

Parking

Free of charge for guests;Capacity 7 vehicles

Other policies & conditions

Nothing in particular