Gosho Bessho
"- Sanctuary of Arima where the breath of ""Kiyomizu Temple"", the famous place for autumn leaves still remains - Arima Onsen is one of the oldest hot spring resorts in Japan. It is also one of the three best hot spring resorts in Japan. There were many foreign settlements in Kobe during the opening of the country in Meiji Period. And many foreigners visited Arima Onsen. They visited ""Kiyomizu Temple"", the famous place for autumn leaves. And the temple started to welcome foreigners as ""Kiyomizu Hotel"", the hotel exclusive to foreigners. The unchanged sacred atmosphere of the time still remains unchanged on the natural green deep grounds of ""Arima Sanso Gosho Bessho"". The operation of Gosho Bessho was started by ""the 15th Kanai Shirobee"", the head of the Arima Onsen's oldest ryokan ""Tosen Goshobo"". It is a wonderful fortune that it started when the former head of the ryokan took over the charm of the Thousand Armed Avalokiteshwara image, which was enshrined in Kiyomizu Temple. There is a unique atmosphere in Gosho Bessho made by the head with his fellows, telling the history."
- VAT is included, but bathing tax (around JPY 150 per adult) may NOT be included.
- Price in USD is based on the exchange rate as of today and might be different from that of the booking date.
Foods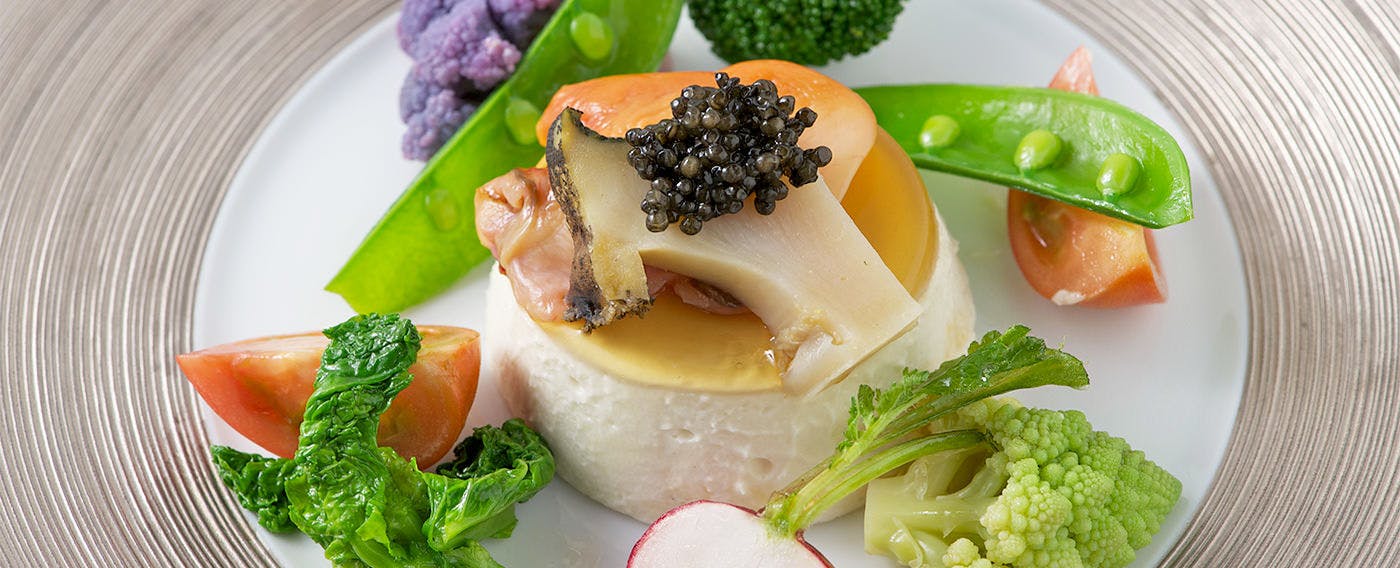 Foods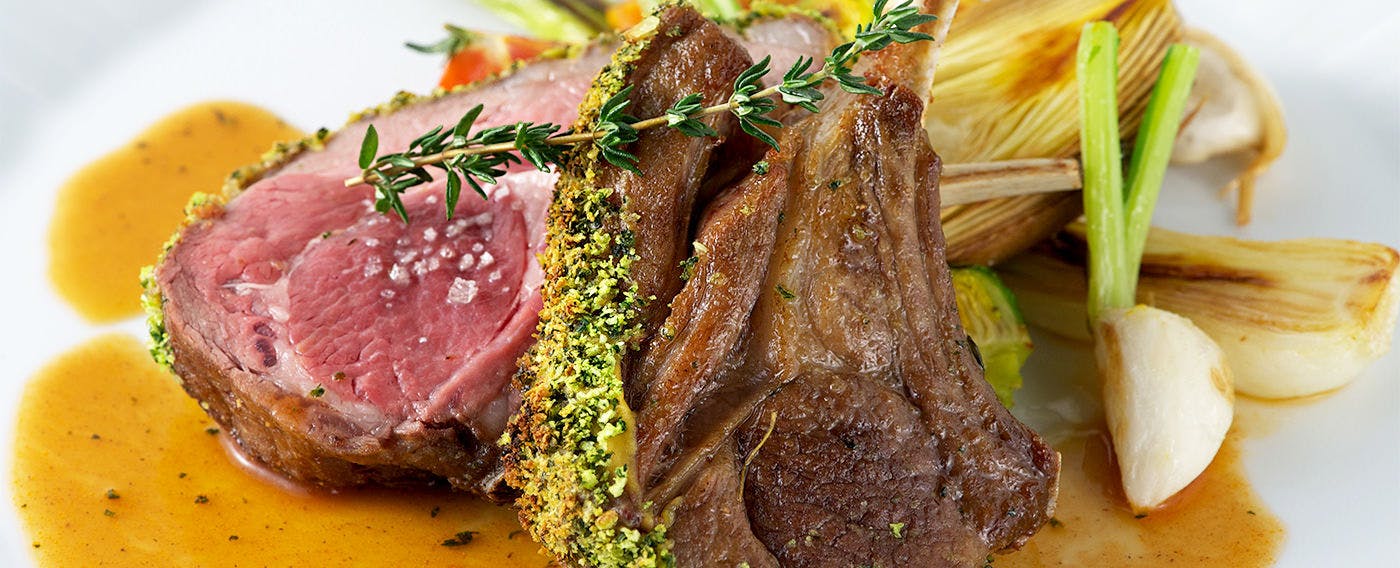 Foods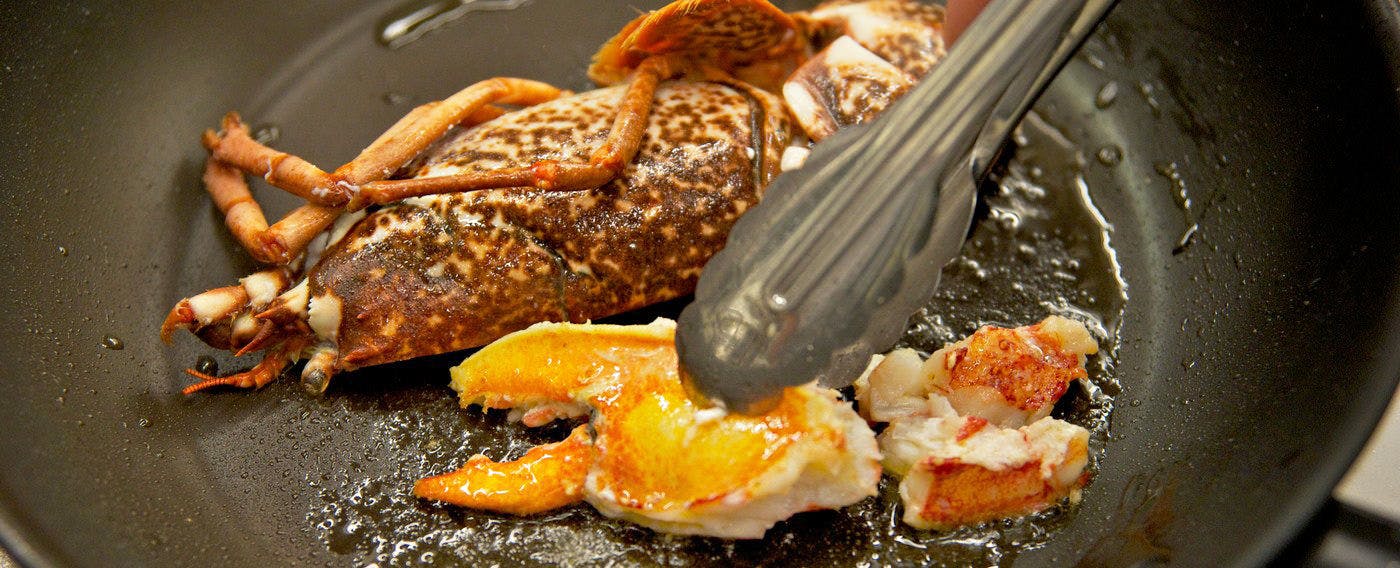 Foods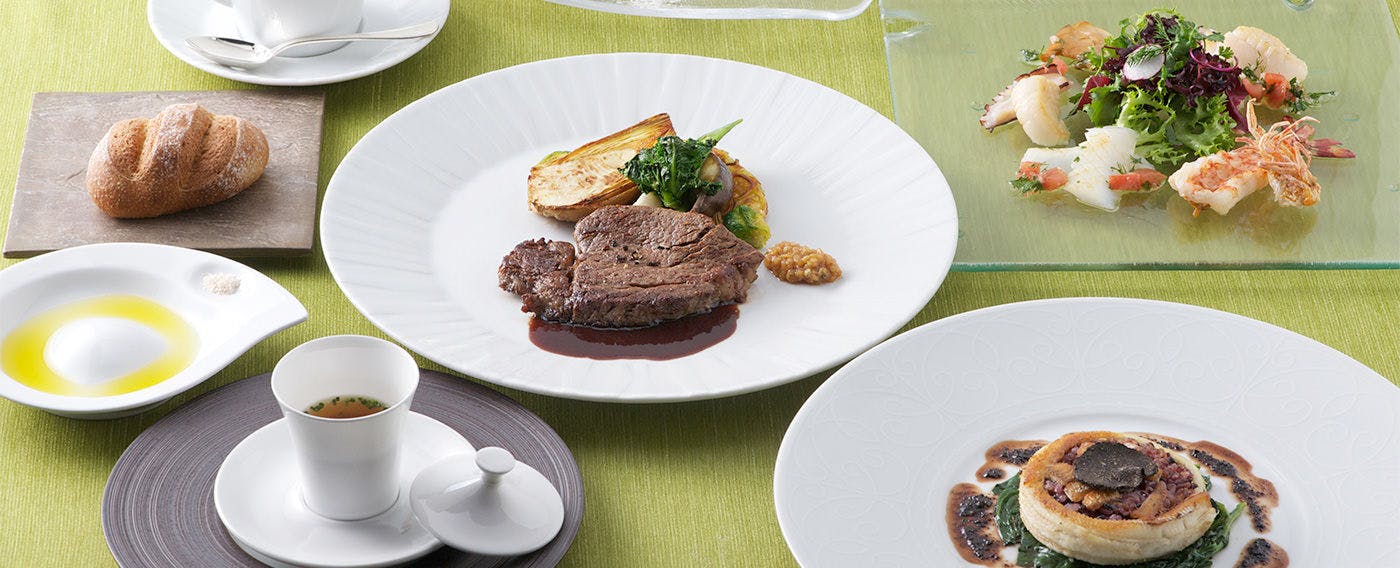 Foods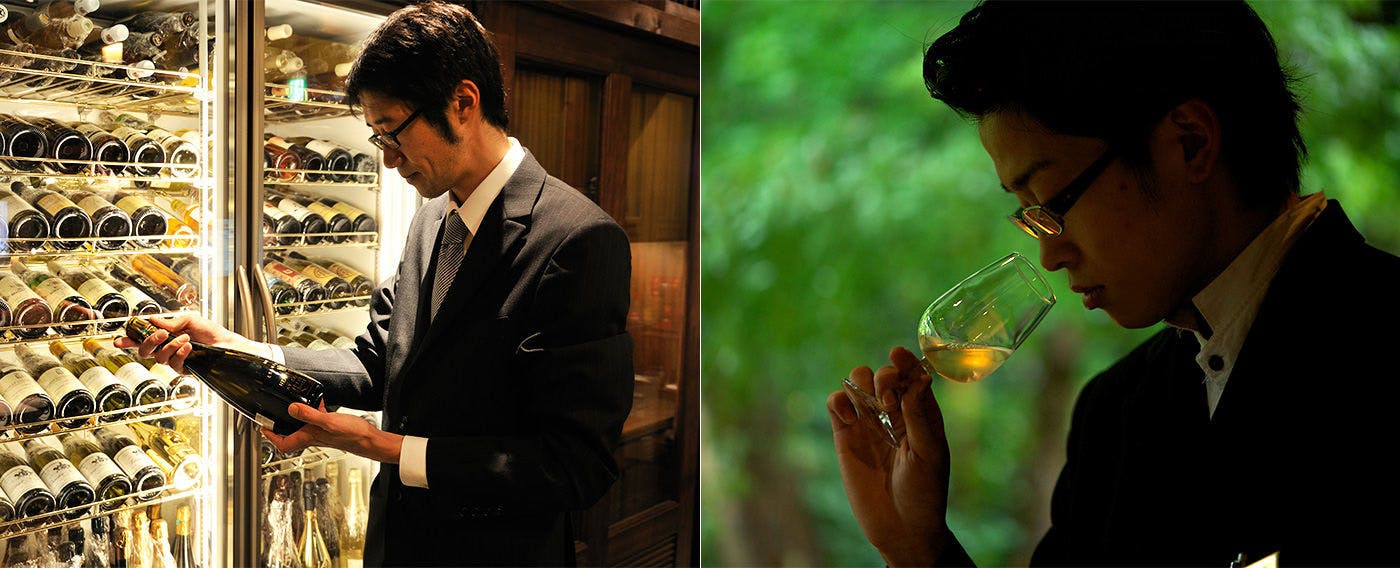 Wine
Yamaga Nanban cuisine Please enjoy the graceful original Kobe French in green-rich Arima in Gosho Bessho style. Kobe is the region where famous French restaurants are gathered. You can enjoy French cuisine made by the owner chef Takayanagi and chef Muraki of "Genti Osier". They have trained in the famous restaurant "Jean Moulin". And you can eat this meal only in Kobe Arima, where the taste of Hyogo is condensed. Kobe beef which is famous in the world, Jibie cuisine of wild boar and deer meat caught by humters in Tamba, fresh fish delivered from Setouchi Akashiura and Fukura port of Awaji Island, and fresh local vegetables. In Meiji and Taisho Period, the foreigners who visited here from the settlements in Kobe in summer were fascinated by Western cuisine in the hotels for foreigners. Please enjoy the original dishes of Kobe French while thinking of in such a history, seeing the view of Rokko mountains. Recommended seasons are early summer and autumn. Please enjoy refreshing breakfast while seeing fresh green in early summer. In autumn, red and yellow leaves spreading in front of your eyes will highlight the taste of seasonal ingredients even more.
Baths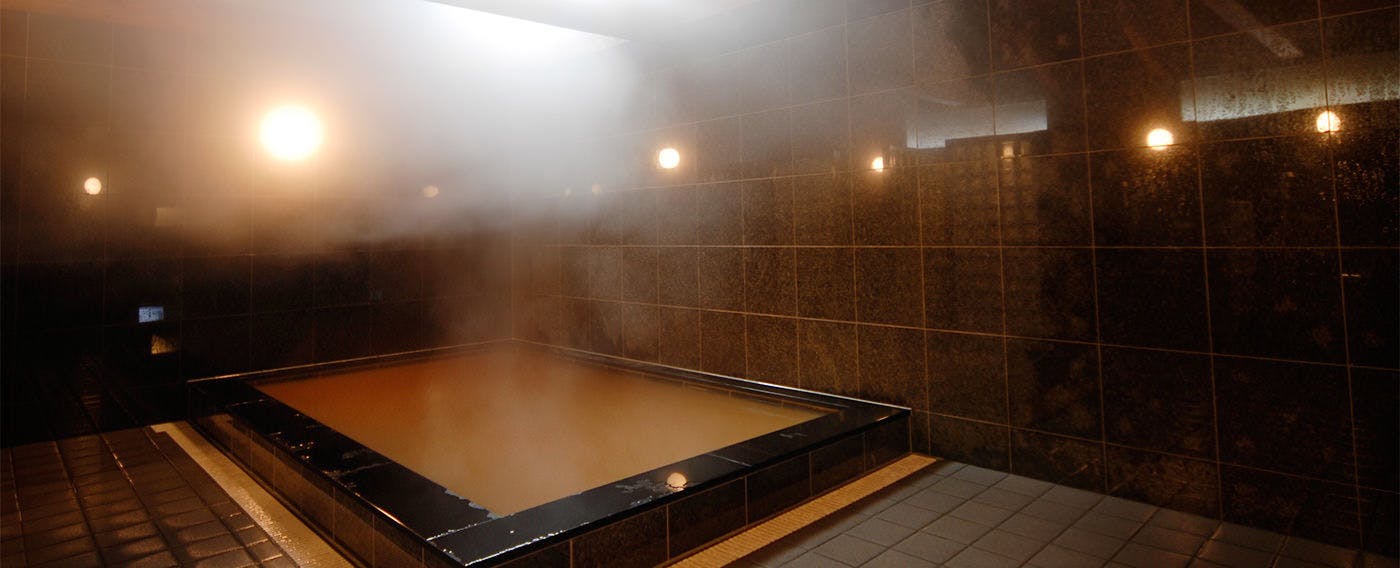 Hot Spring
Unleash the mind and body, and refill the energy.' At the bathroom mimicking "Ichinoyu", the watering space of Arima Onsen in Edo Period, you can enjoy fresh hot water carried from Goshosengen and Uwanarisengen in the rising steam. The weak acid water at the time of coming out becomes weak alkaline water, making your skin smooth, so it is called "Bijin no yu (beauty water)". Especially women should take plenty of time enjoying this bath.
Arima's onsen is called a very unique hot spring in the world because of the coming out mechanism and the quality of water.
Goshobo group's hotels supply water without degrading its quality, keeping the quality of water as much as possible. At "Yuya Matsukaze", the private hot spring building next to Goshosengen, you can enjoy more fresh hot water. The master of the hotel will tell you the story to make the wonder of Arima Onsen clear. If you want to listen to it, please ask the hotel.
Facilities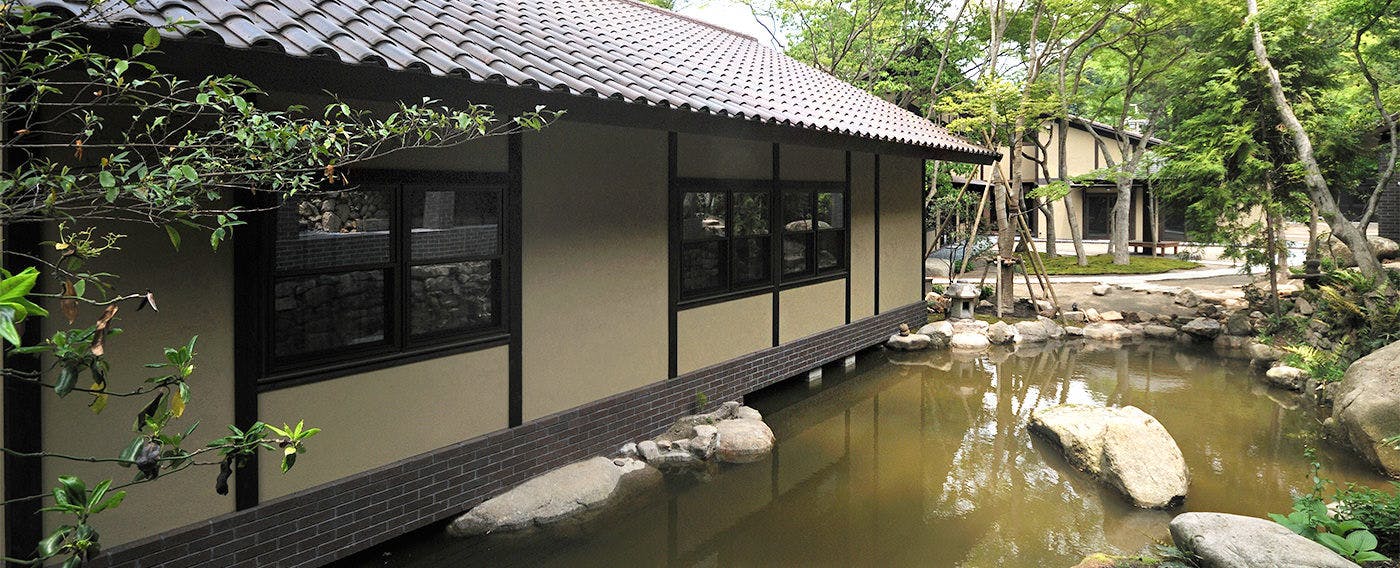 Garden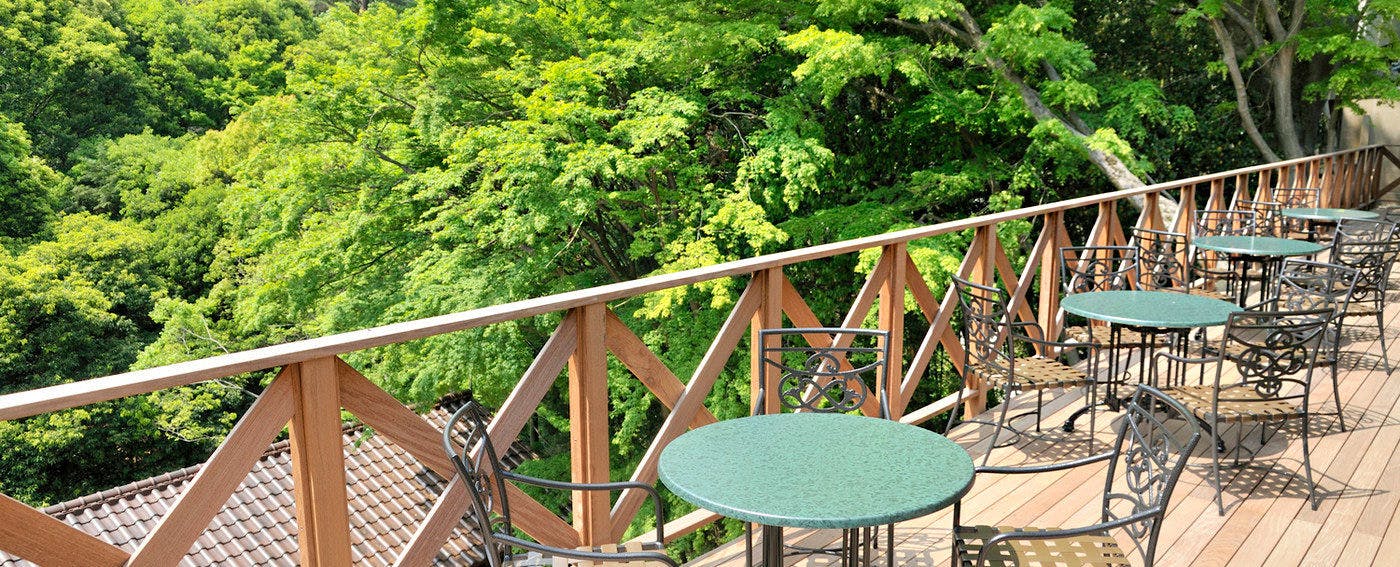 Terrace
Aromatheray B&I There is an aromatherapy room in the hot spring building. You can have the treatment in this room and also in your room.
The treatment is done by Arima B&I, the aromatherapy salon that also provides the technology to 5-star hotels in central Tokyo, etc.
After refreshing your mind and body in Arima Sanso Tosen, you can have a nice melting time in the treatment room. You can also have the treatment in your room if you want.
Access
958 Arima-cho, Kita-ku, Kobe-city,Hyogo,651-1401,JAPAN
BY TRAIN
From Shin-Kobe Station: 30min train to Arima-Onsen Station, and 10min walk or shuttle service available
From Shin-Osaka Station: 50min by bus to Arima-Onsen Stop, and 10min walk or shuttle service available

BY AIR
From Kobe Airport: 40min by car
From Osaka Itami Airport: 40min by car
From Osaka International Airport: 80min by car

Shuttle service available with charge from Shin-Kobe Station (JPY 10,000/return trip) and Kobe Airport (JPY 14,000/return trip)
Reviews
It's after all the golden bath of Arima, and the building of the bath follows traditional style of archtecture. It was wonderful. I could enjoy the thermal bath too. The meal was flavorful and nutritious with modern-style and was touching. Apparently they dare not to make the open-air bath, though, I will have no more thing to request if there was an open-air bath attached to the room and it was possible to use it along with the thermal facility.
+ More
Aug 2015
I regret that the check-in was late. As it was a wonderful inn, I though that it would have been great, if I could have been stayed longer. The breakfast was very delicious and the advise for the trip was also helpful. Thank you very much.
+ More
Aug 2015
Thanks to the staff, it was truely a satisfying stay. I didn't realize that the hospitality of the staffs really would make us think that "it was such a nice place. " afterwards so much. Thank you very much.
+ More
Jul 2015
I stayed on July 19-20th. It was my first stay at Arima-onsen, but it was a place where time flows slowly, unlike the other noisy spa towns. The service was great, and I had a nice time. I was very satisfied with the stay, having delicious meals while being taught about the history of Arima-onsen. The fact that the in-room bath was not a hot spring did not bother me at all, as the common bathrooms were practically reserved for us every time there being only 10 families staying, and also because they let us use the bathroom in the main building free of charge. It was too bad that we didn't have a chance to use the thermal room (although this is totally due to our circumstance). We were able to take a walk around the Arima-onsen after breakfast thanks to the late check out time of 12:00, and in this event, the staff carefully explained to us the way to walk and even gave a lift, so we were able to have a comfortable walk although it was a very hot day. I had a smooth ride home thanks to the staff who informed me about the road to the highway when checking out, and avoided the congested streets. I was surprised when I unwrapped the bread that I couldn't finish during breakfast after I went home. "It's delicious", I said as I finished eating it and there was even croissant in it. Thank you. I would love to use it again when I visit Arima onsen.
+ More
Jul 2015
The accommodation was sophisticated and tasteful everywhere. The thermal room was wonderful. I also enjoyed the food very much. The staff were kind, and my daughter was very happy, too. Thank you very much for your kind hospitality.
+ More
Jun 2015
It's my third use. It hadn't become worse by the time, the high level of the staff was the same, and I could have a good time like always. I felt like the food had become even more delicious. I would like to come again. Next time I would like to try the main hotel, Goshobou too.
+ More
May 2015
This is the greatest hotel I have stayed before. This time, I utilized for our wedding anniversary, and I talked about a surprise plan for my busy husband and daughter. Willingly, besides various suggestions were given to me, the arrangements for schedules until the surprise, even the surprise cake to get ready Each and every dishes were superb. The hot sprigs was fantastic, as well. Drifting off reading paperback, while sprawled out at the thermal room. Both my husband and daughter were highly satisfied and even moved to tears for the surprising plan... It tightened the family bond and made a very fulfilling memorial.
+ More
Apr 2015
I would love to visit again.
Apr 2015
I have stayed at many accommodations, and this is one of the best. As for the facility, the food and the service, everything was taken into consideration and it was a great accommodation facility. Especially the service, characters and smiles of the staff were all good. With a chef's masterful cooking skill, I had a great food. They served good food incorporating my favorite ingredients and it was great. I have already made a reservation for May.
+ More
Mar 2015
It was quiet and relaxing. It might be a good timing, and I could fully enjoy the hot springs of Arima in a situation which it was almost like private for both morning and night. Both dinner and breakfast were mainly made with local ingredients, cooked with a great care, and very delicious. I was very satisfied. As it was said on others' reviews, it was tiring to go up and down the spiral staircase in a maisonette style room. It is such a nice inn, and I would like to stay one more night only if it is more reasonable.
+ More
Feb 2015
It was a great inn. The meal is especially great. At night and at morning, I was reminded how enjoyable it is to eat using all five senses. The room was so large, it was like a villa. Without the knowledge of the place and with limited times, I asked for the pick-up and the send-off from Shinkoube, and it was very good. My companion especially liked the thermal suite and was delighted. It was a hot spring with truly high satisfactory grade. There were nobody who yelled loudly or got drunk, and the nice customer base was also really comfortable.
+ More
Feb 2015
Information
Check-in Time

From 3:00pm to 10:00pm

Check-out Time

Until 12:00pm

Tax / Service Charge

Bathing Tax JPY 150 per adult is NOT included in the rates.

Credit cards accepted at this property

VISA / MASTER / JCB / AMEX / DINERS
Children

Children are accpeted dependent on rates.

Pets

Pets are NOT allowed.

Parking

Free of charge for guests; Capacity 20 vehicles; No Valet Parking Service

Other policies & conditions

Bathing Tax JPY 150 per adult is NOT included in the rates.