Sumiya Kiho-an Ryokan
"- Unique experience, best destination to discover Japanese icons - Sumiya Kiho-an, located in the Yunohana spa resort only 20 minutes away from the center of Kyoto by train,offers you exceptional relaxation and unforgettable experiences in this hideaway surrounded by breathtaking nature."
- VAT is included, but bathing tax (around JPY 150 per adult) may NOT be included.
- Price in USD is based on the exchange rate as of today and might be different from that of the booking date.
Foods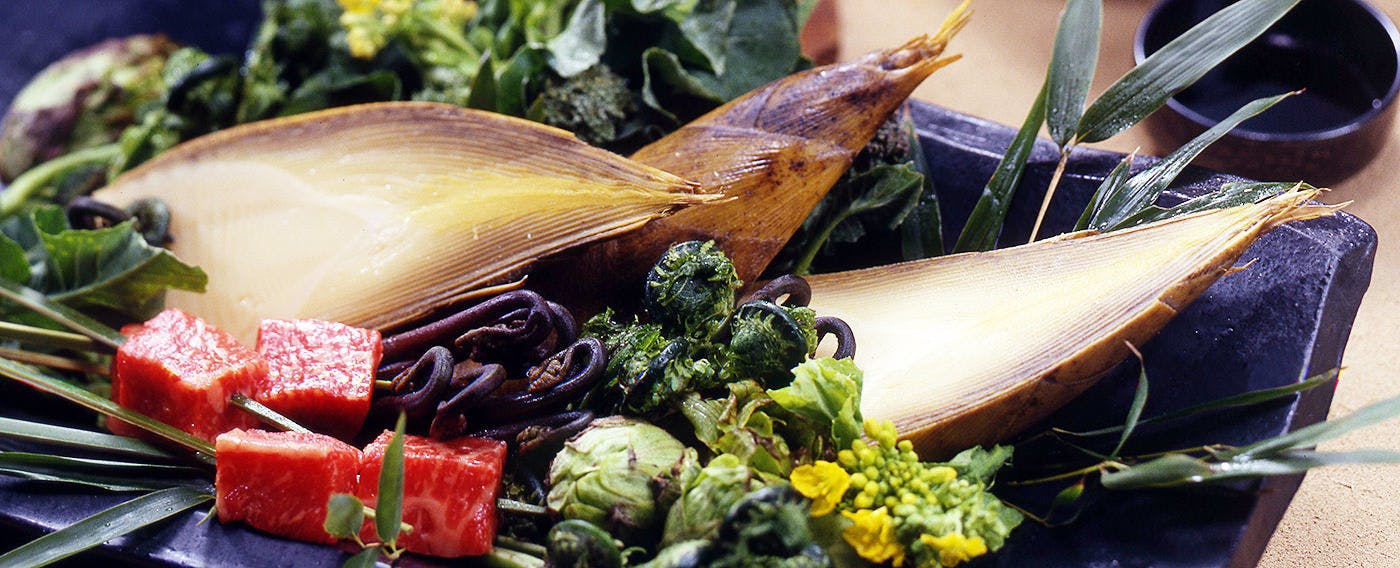 Foods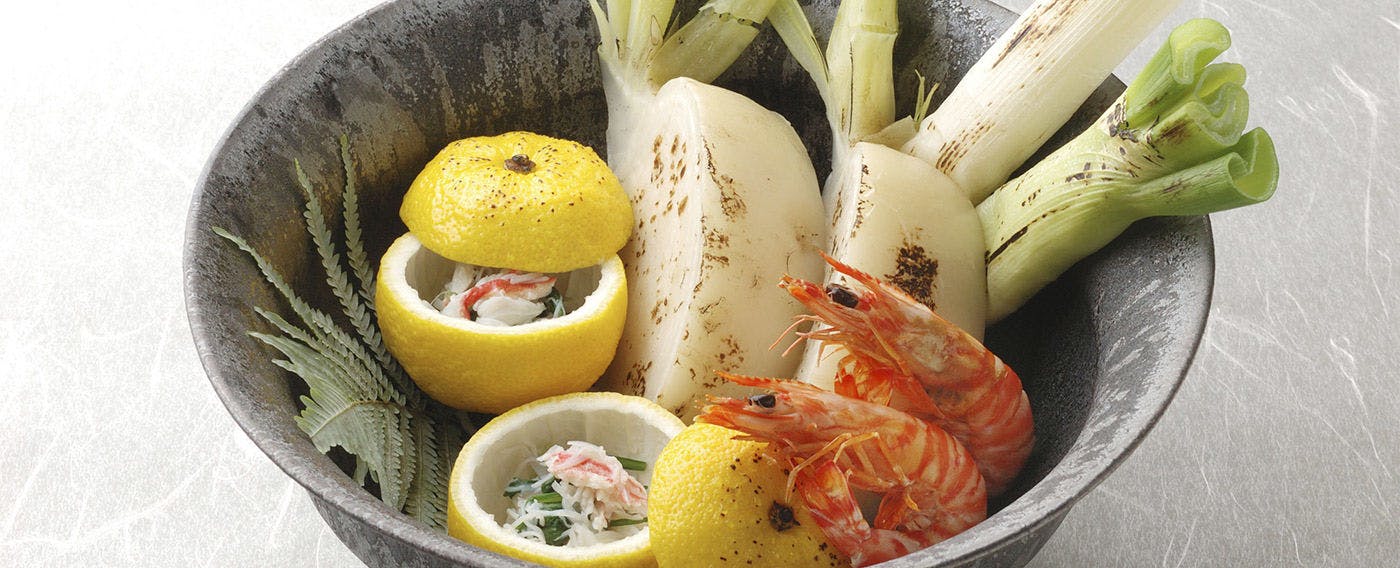 Foods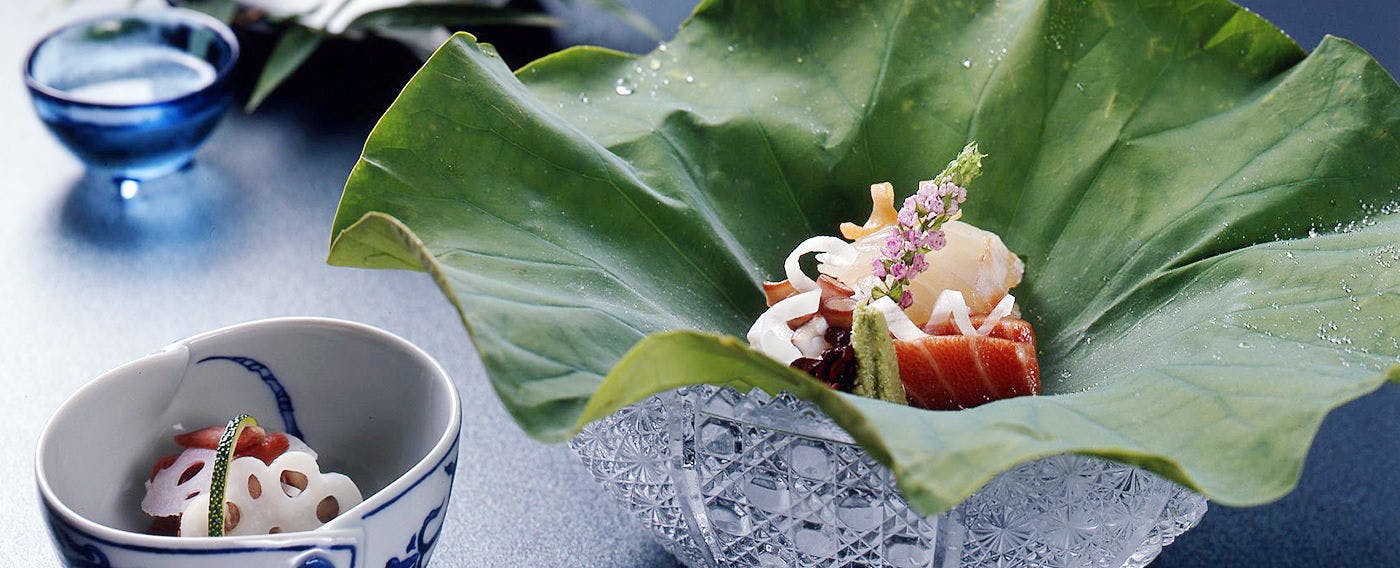 Foods
Kyoto's dine - kaiseki is especial seasonal feast of senses One of the most exciting things to stay at a ryokan, or Japanese country inn, is to eat traditional Japanese cuisine using seasonal ingredients harvested from nature, such as mountain vegetables and Tanba beef in spring, Kyo-vegetables (vegetables used in Kyoto's local cuisine) and freshwater fish in summer, mushrooms and local sake (rice wine) in autumn, as well as oceanic fish and botan-nabe (pot-style dish) with boar meat and lots of local winter vegetables in winter.
Baths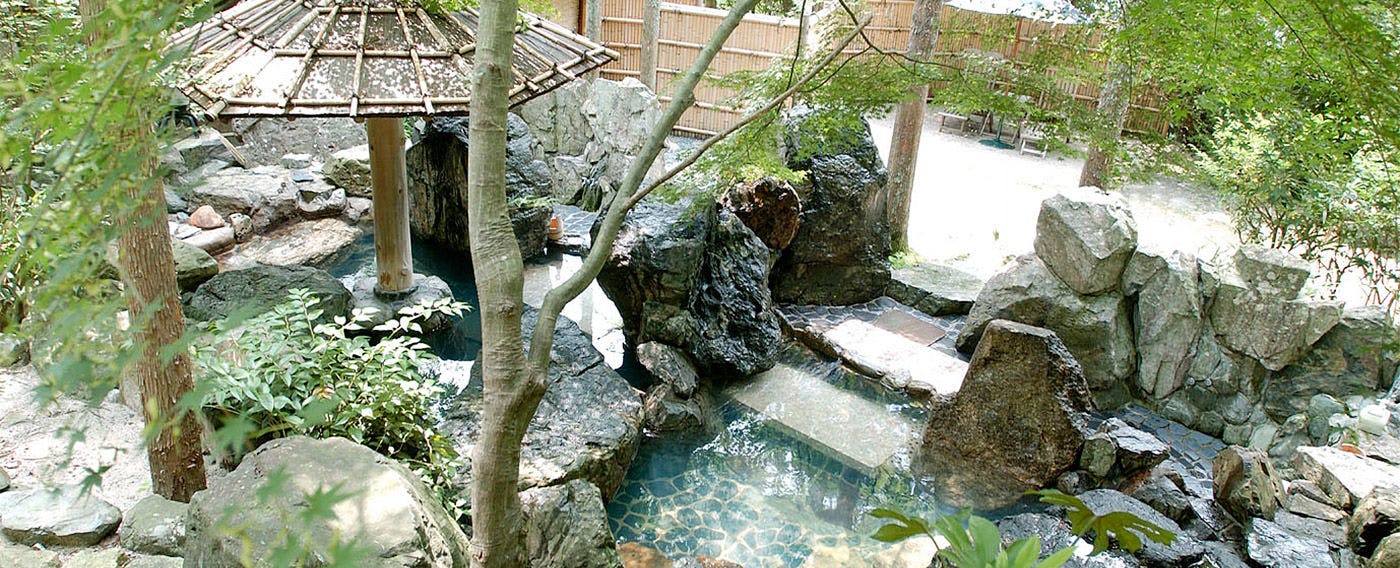 Private Open-Air Bath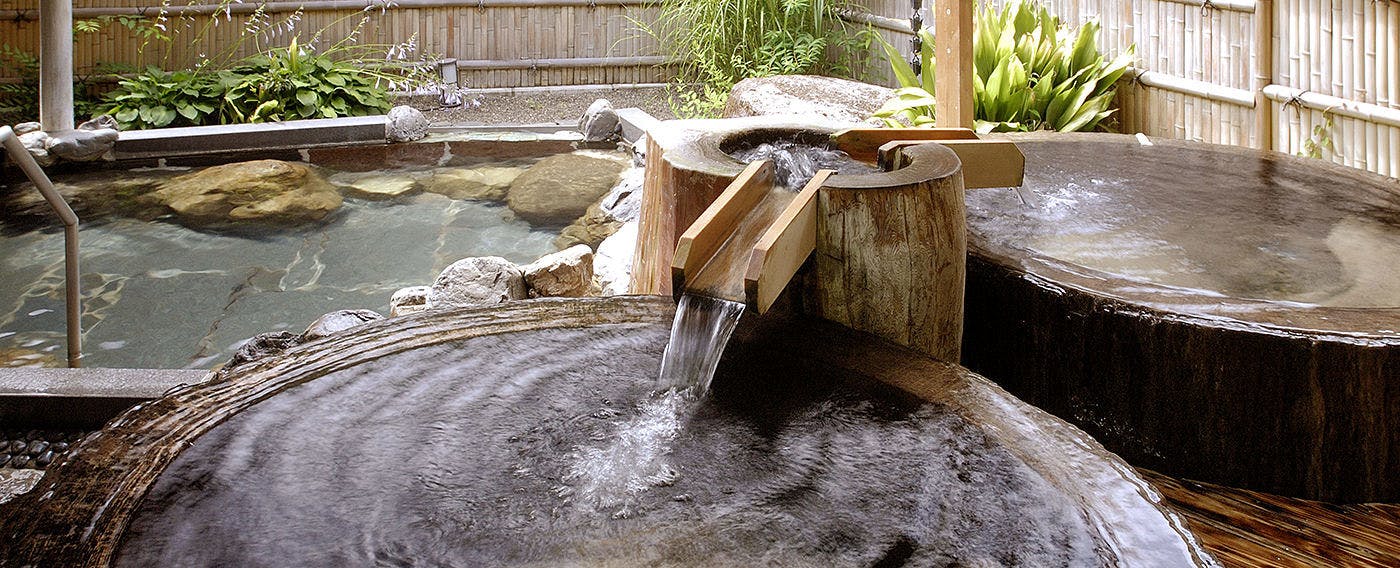 Open-Air Bath for Female
Onsen hot spring - a blessing of nature - Onsen hot springs provide you with a soothing and healing experience, beneficial both mentally and physically.
Also, taking onsen in Sumiya Kiho-an's natural environment enhances the healing experience.
While taking a nice and long soak in the hot spring bath, guests come into contact with good old Japan. Sumiya Kiho-an can make every guest of the hot spring inn feel its genuine hospitality while they spend the time there. They look forward to your experience of onsen.
Facilities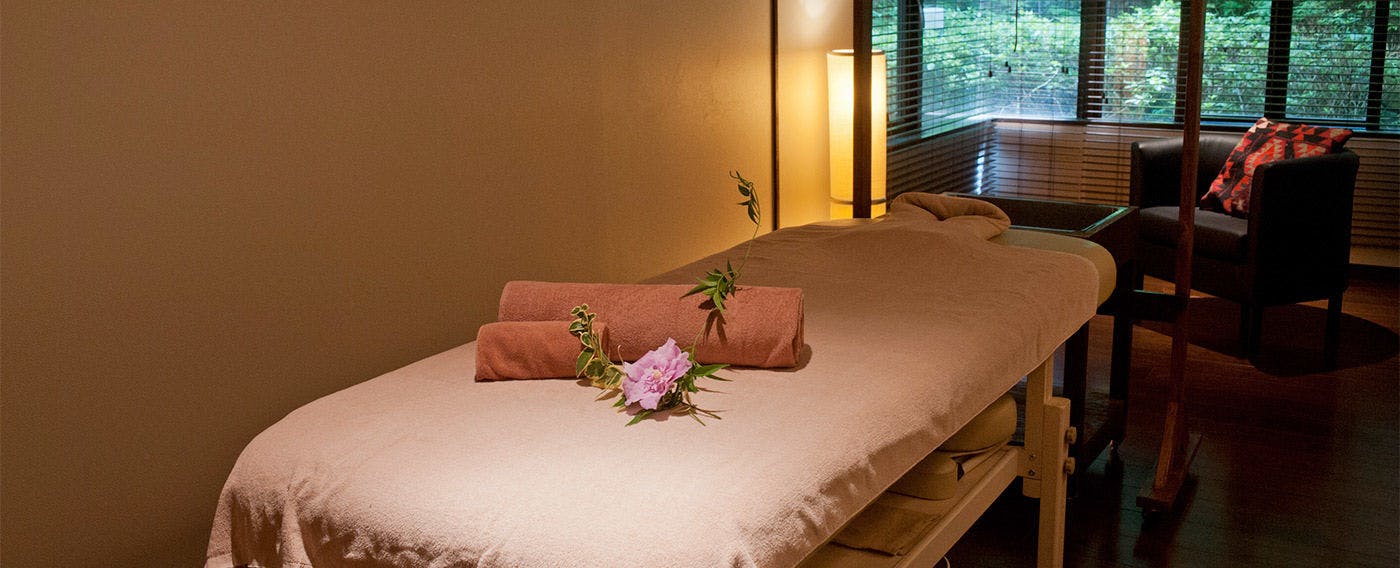 Spa 'co to ji'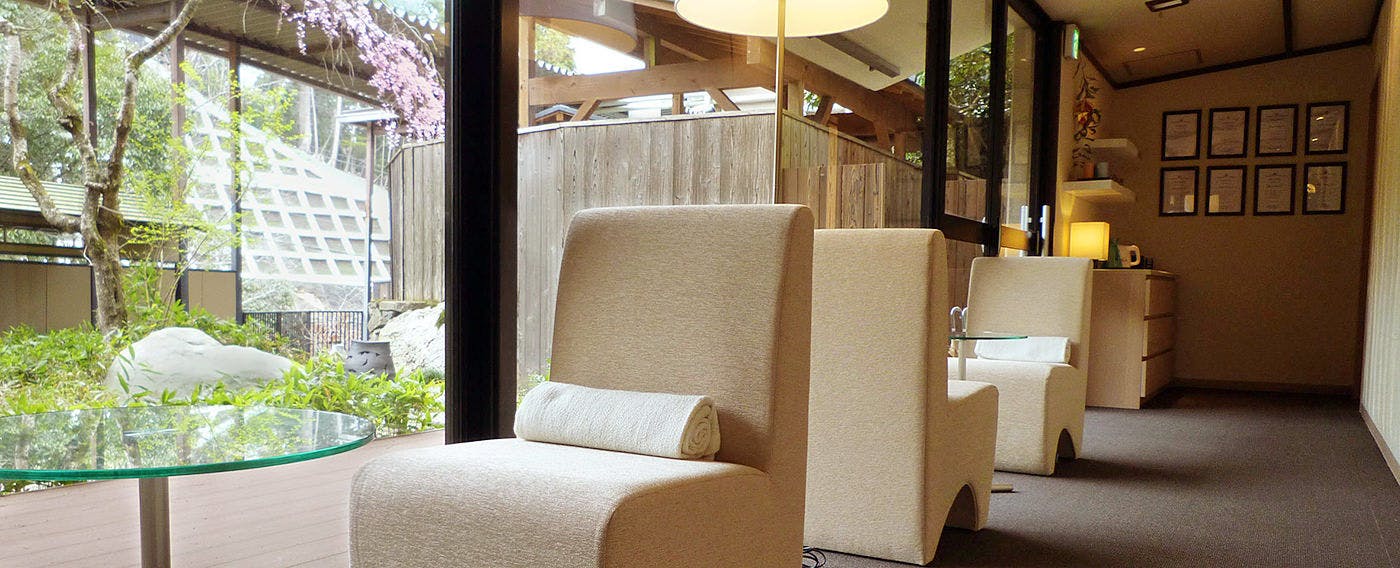 Spa 'co to ji'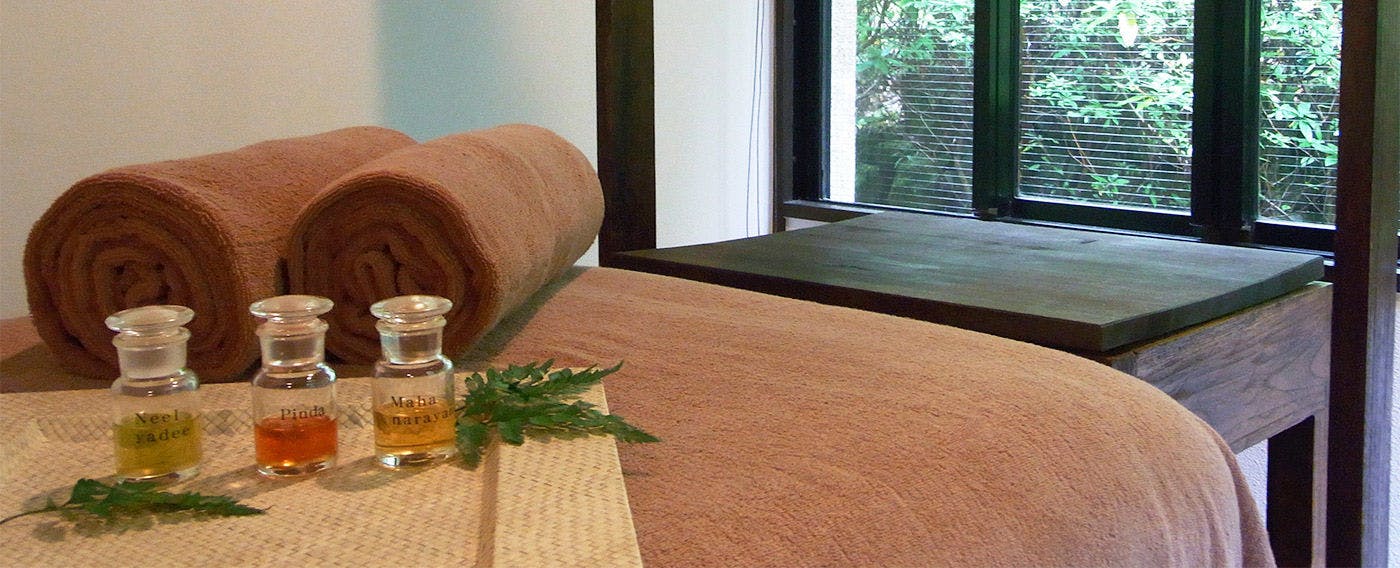 Spa 'co to ji'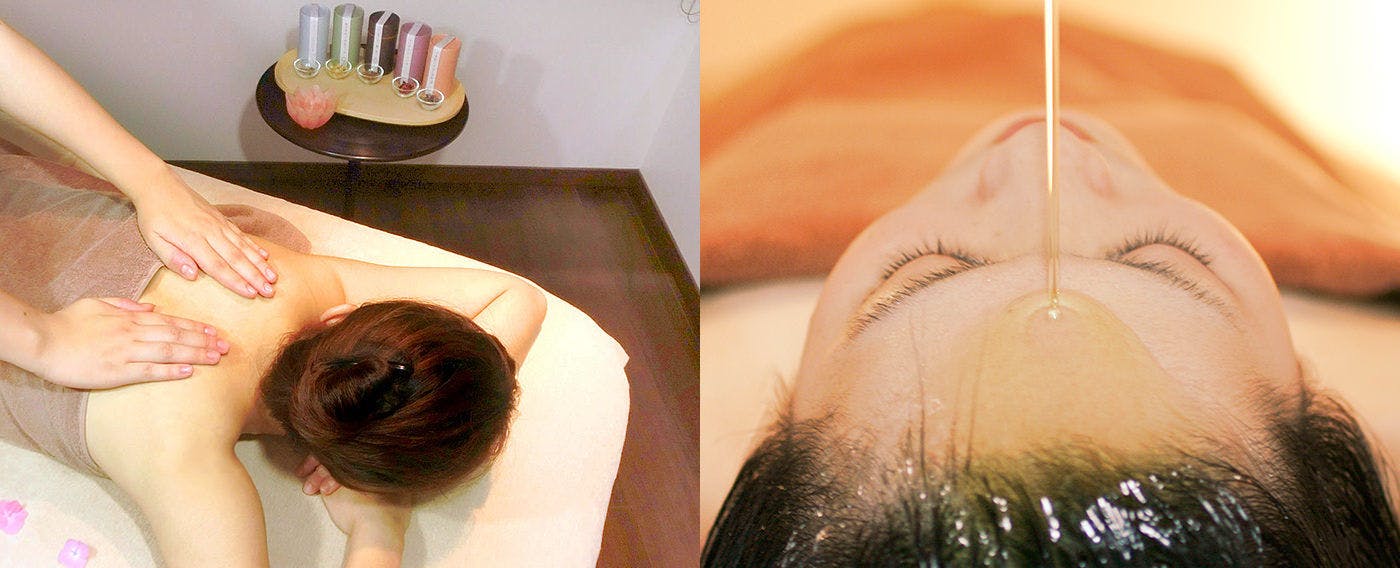 Treatment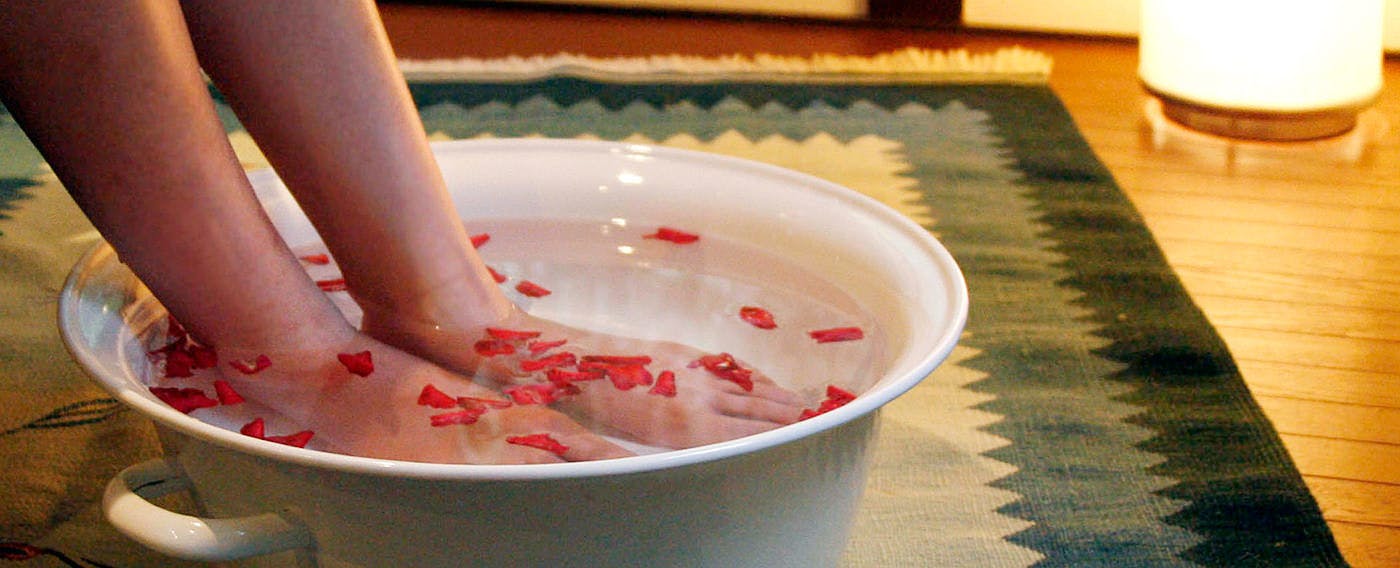 Treatment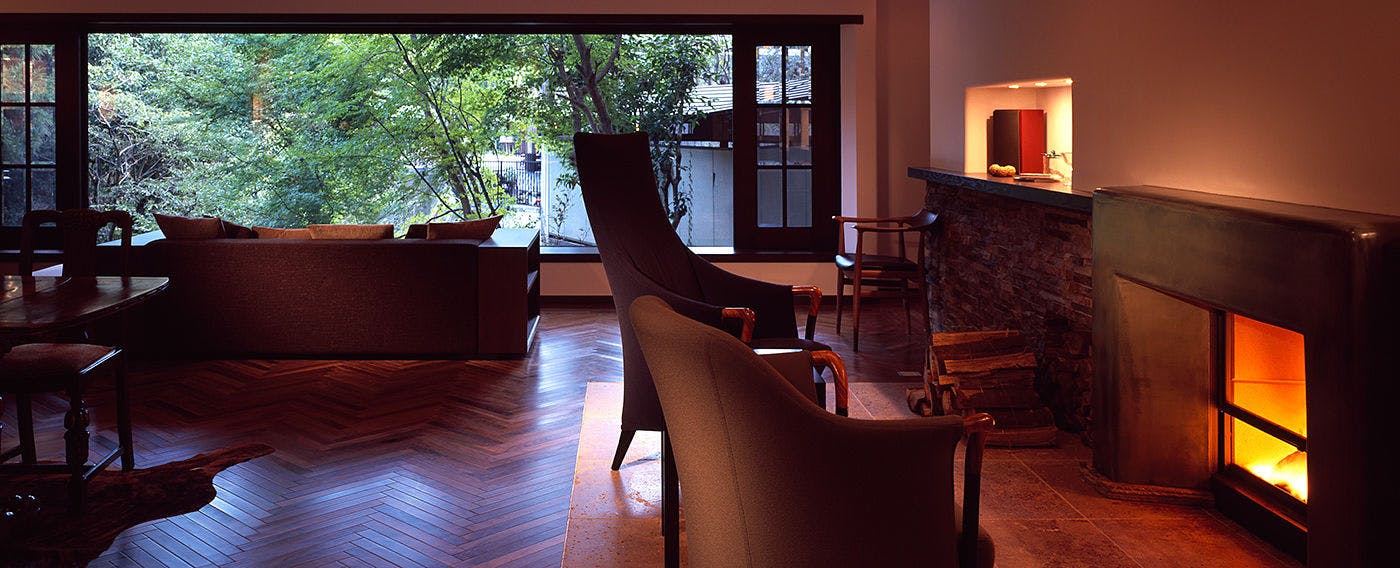 Library
Spa treatment / Fabulous art masterpieces Spa treatment "co to ji"
Therapeutic gentle and soothing Ayurvedic oil massage.
Take time to rest in the indulgent and rejuvenating co to-ji spa health retreat and mineral bathhouses.
Yunohana onsen spa water which constantly springs from the earth as a soft fountain containing lots of minerals that are absorbed through the skin and by breathing the Onsen spa.

Specific fabulous art's masterpieces
Spectacular characteristic walls and plaster work are the pride of Japanese carpentry and joinery, which can be found throughout Sumiya Kiho-an.
They are traditionally constructed by layering gravel muds. It is the must see cultural destination of ryokan. Sumiya Kiho-an was renovated in 2006, and lots of ryokan features, fusuma papers and fabric decor etc. are here. Even those in Japanese houses are not be seen, but all guests here can indulge in the time-honored Japanese tradition of relaxing stay.
Access
Yunohana-onsen, Kameoka-city,Kyoto,621-0036,JAPAN
BY TRAIN
From Kyoto Station: 30min by Sagano Line to Kameoka Station, and 15min by taxi or shuttle bus
Reviews
It is a good surprise to know that there was such a wonderful ryokan so close. What I am happy about it most was that I could feel comfortable there for some reason and I could relax. It was a very comfortable room where you can see green leaves of maple trees from the window on the 3rd floor. The whole ryokan was filled with the comfortable atmosphere. It can be said about the humble yet pretty flowers arranged, sophisticated furniture, and also the spacy and relaxing allocation of chairs in the dining room and the library. Ultimately nice taste with chairs from an old theater(?) and something like Goemon-buro (Goemon bath) (?) excellently arranged . I even take off my hat of course, their cleaning is perfect. The meals were tasty both in the morning and evening. I could feel the full flavor of the ingredients as they were cooked simple to keep the taste of Kyoto-grown vegetables. It was a nice menu for women. The bath was good, too. There was an utase-bath, stream of water cascading, it hits the right spot of my shoulders and it felt soooo good! The open-air bath was big and it was available for the whole night. One disappointment was that I could only use the reserved open-air bath on the day of check-in. It was a shame because if it was possible to take the bath the following morning as well, I would have definitely tried (that is why 4 stars only for the bath). I relaxed until the check-out time which was 11 o'clock. The last shuttle bus was quite packed seemingly it was the case of other guests, too.
+ More
Sep 2015
Once I stayed at a guestroom in Honami and it was so quiet and calm that I wanted to stay at the inn again. This time, there were no vacant rooms due to the summer vacation, so we visited newly opened HAKONEYAMA terrace. Perhaps it is because the difference of the price, but the structure of guestroom is not comfortable to use. The guestroom is located between the lavatory, the bathroom and toilet and in addition, I had a headache due to the peculiar, strong smell of paint, wall paper or something like that, although it would have been acceptable, if it were a characteristic smell of a new building. The concierge service of every staffs was wonderful, but it was pity that there were no great facilities and the fool was not very good.
+ More
Aug 2015
This summer, I stayed here again with my love. We were talking and, "Well, let's go to Sumiya, shall we?" Simple like that. This time we enjoyed a new guest room. It had a pleasant open air hot-spring. But depending on where you stand, we could see the window of other rooms, so my company was saying, "That's a little..." Please consider this. But I always think "the food is fantastic", and get excited about it. The way they grill the salmon with salt is perfect. We ate up the two of them, including the head. And the bowl dishes always have a deep taste. Chef, your always give me joy. Thank you. We were talking on our drive back from the visit. "Let's go back again. " Next time, we would like to visit at year end to enjoy the open air hot spring. It became another good memory. Thank you very much.
+ More
Aug 2015
My wife and I stayed for one night, and we had a very comfortable stay. My wife was very happy with the delicious meals with nice wine. The staffs were very caring, and I would like to visit again. Thank you very much.
+ More
Aug 2015
I am not 100% satisfied. I stay there a couple of times a year but am getting dissatisfied with the food. As a special dish for this season, young sweetfish and sea eels were served, but both didn't taste not that good. The buying cost of sea eels should be high due to its best season, however, it was not fatty enough and also dry. Sea eels of this season in Kyoto is in season and expensive, but the taste is not that good. I wished I were served something other than sea eels. The sweetfish dish was no longer hot when delivered to my table. I was disappointed that I was unable to enjoy "hot, hot, hot" food in my mouth as usual, as it seemed taking a while after being cooked. It is a minor thing but the door of the public bath was so heavy (rigid) that I had difficulties to open and close it with my stiff shoulder. I wonder the door was a bit off its rail.
+ More
Aug 2015
The food and the hot-spring was both wonderful. The child menu was wonderful including even the dessert, so all the family was very satisfied. I would definitely like to come again in the winter season.
+ More
Aug 2015
I was pleased that I stayed on August 7-8. Since it was my husband's birthday, I was given a present for him, or they treated us in spite of arriving a little early, the staff served warmly and very kindly, I appreciate it so much. However, it was regrettable that my feet in horigotatsu in the room in the early morning I left were very itchy. The part of touching bare feet sitting on my heels on the cushion directly, concentrated on the insteps of my feet and shins, so it might be ticks, but it was before checkout, therefore I left without reporting. As time passed on, feeling a fever, swelling and the stronger core, so I worried about it after all, at that point in time I contacted them. I got more than ten bites on them. Since they saw off pleasantly till the last day, I feel that it was regrettable.
+ More
Aug 2015
I used the private onsen, but it felt narrow as there was a huge rock in the middle. I wished there were 2 chairs in the washing place. It was rather hot, so there should be a fan in the dressing room. The onsen felt good and made my skin smooth. Even the service staff were smiling when serving us throughout the stay, and I had a relaxing time. The view of the mountain outside the window in our room was good, but I don't feel comfortable at the open air bath as there was a highway right outside. Meal was great. I gave it 4 points for satisfaction as our schedule was tight and I regretted not allocating a little more time to relax.
+ More
Aug 2015
It was distant from Kyoto Station, but I think that was worth it. At night it was cool because it was located in the mountains and the sound of Higurashi cicadas had its own beauty. The food was also delicious and I was very satisfied. But there was nothing around the inn, so it would be better if you bought something at a convenience store before going there.
+ More
Aug 2015
My husband and I stayed. An atmosphere of the inn is very calm, and it is comforting to be able to see greens and a stream from the window. The room is really clean, and I could relax. I could use the hot spring bath anytime I wanted to since it is a room with one. I also used the big public bath, but the open-air bath is so open that you could see greens. As for the dish, I felt each one was made with a delicate care. My husband had alcohol, and the sommelier chose the right alcohol drink which matches to a dish. Since I cannot drink alcohol, I had delicious grape juice for which they had red, white, and rose. Since I liked it very much, I bought some for souvenirs. I think it is the right inn to stay relaxed. Each season may show its own color, so I would like to visit the foliage season next.
+ More
Aug 2015
We stayed as a couple for my husbands birthday. The tea cakes offered when we arrived was very good I could take a breather in peace. From our room window, I could see trees bright with greens, and by listening carefully, I could hear the birds chirping in the silence. The tatami at the floor is comfortable, and the nature sounds were soothing for both the mind and the body. I had meal at the dining. The seats on the river side has tastes and I recommend it. The foods, especially Kyoto vegetables were great, I enjoyed all. The attendant who brought the dishes has explained through, and I had a slow relaxing holiday. Thank you for considering about the things I don't like eating. With chance, I would like to visit again. Thank you very much.
+ More
Jul 2015
Information
Check-in Time

From 3:00pm to 7:00pm

Check-out Time

Until 11:00am

Tax / Service Charge

Bathing Tax JPY 150 per adult is NOT included in the rates.

Credit cards accepted at this property

VISA / MASTER / JCB / AMEX / DINERS / UNION PAY / DEBIT CARD
Children

All children are welcome.

Pets

Pets are NOT allowed.

Parking

Free of charge for guests; Capacity 20 vehicles; No Valet Parking Service

Other policies & conditions

N/A