Atami Fufu
Atami Fufu, ensconced in the hills of Atami, is a hidden retreat a mere 45 minutes by train from Tokyo. Be whisked from the station to your hotel, where in-room check in service lets you relax at once and immerse yourself in the wonders of Japanese hot springs and the delicacies of master chef. Recharge in the attentive care of your very own butler.
We are sorry but we don't have any rooms available now.

Please select another Ryokan.
- VAT is included, but bathing tax (around JPY 150 per adult) may NOT be included.
- Price in USD is based on the exchange rate as of today and might be different from that of the booking date.
Foods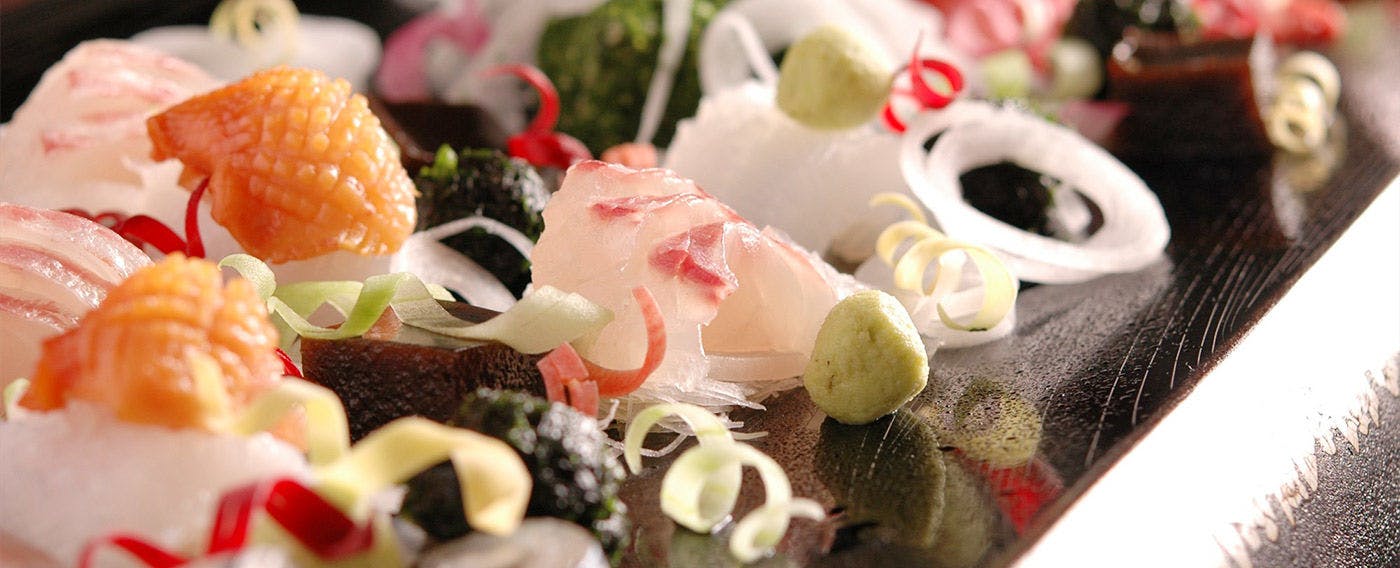 Japanese Restaurant 'Yumeoto'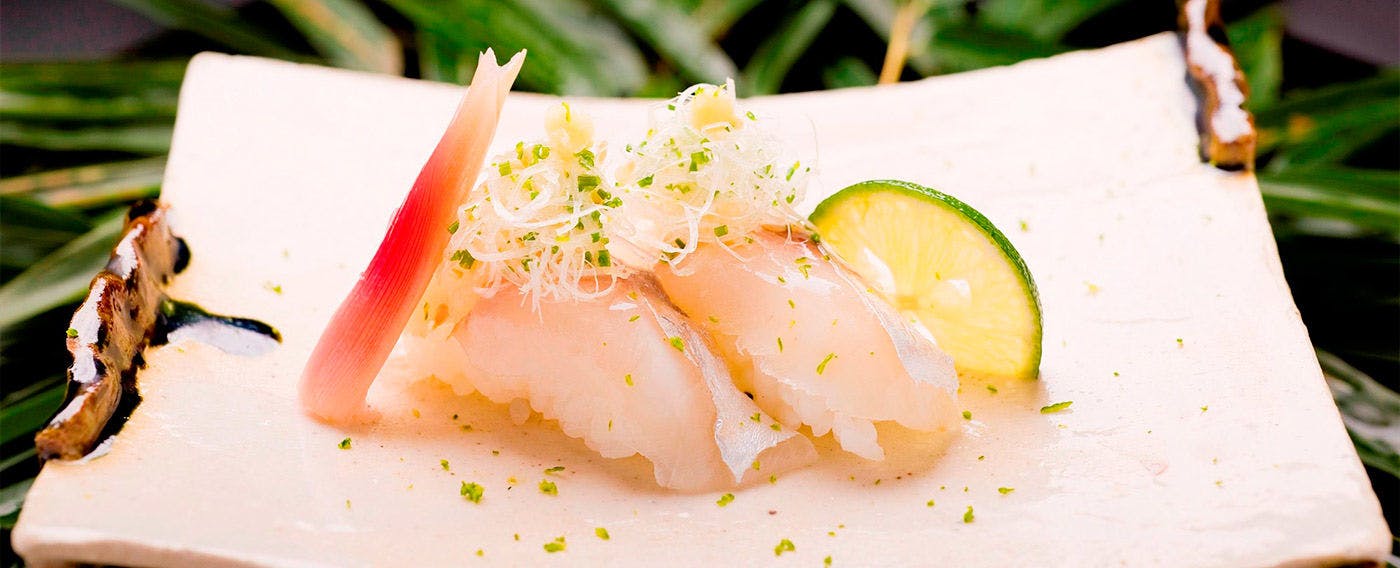 Japanese Restaurant 'Yumeoto'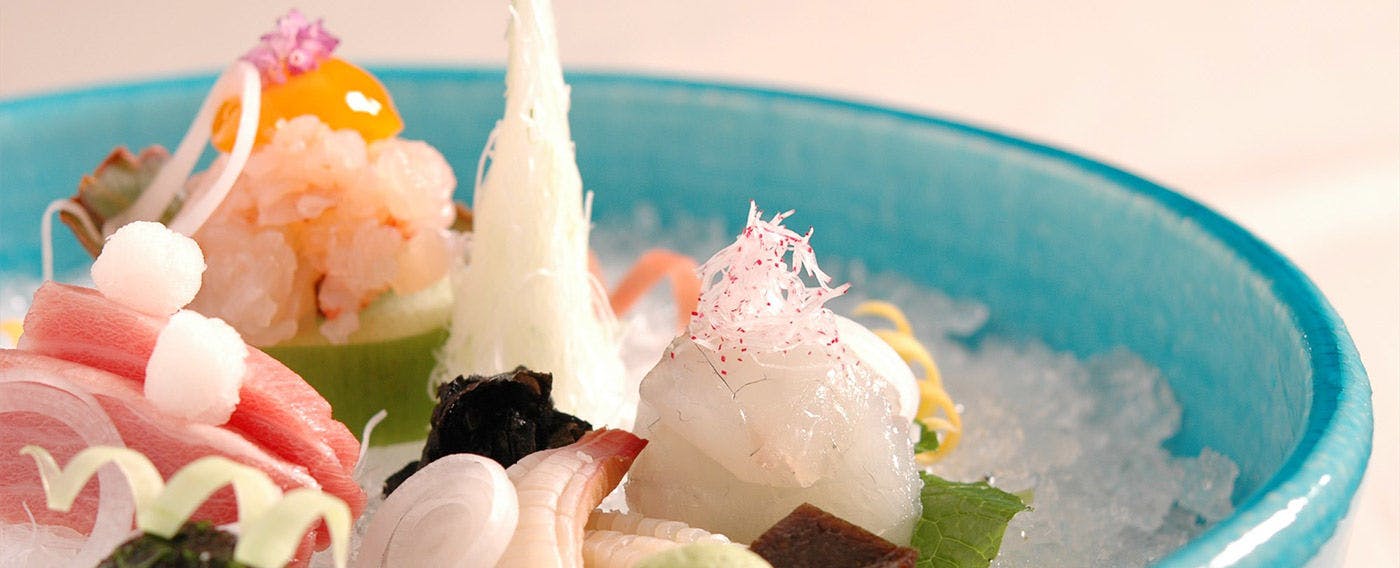 Japanese Restaurant 'Yumeoto'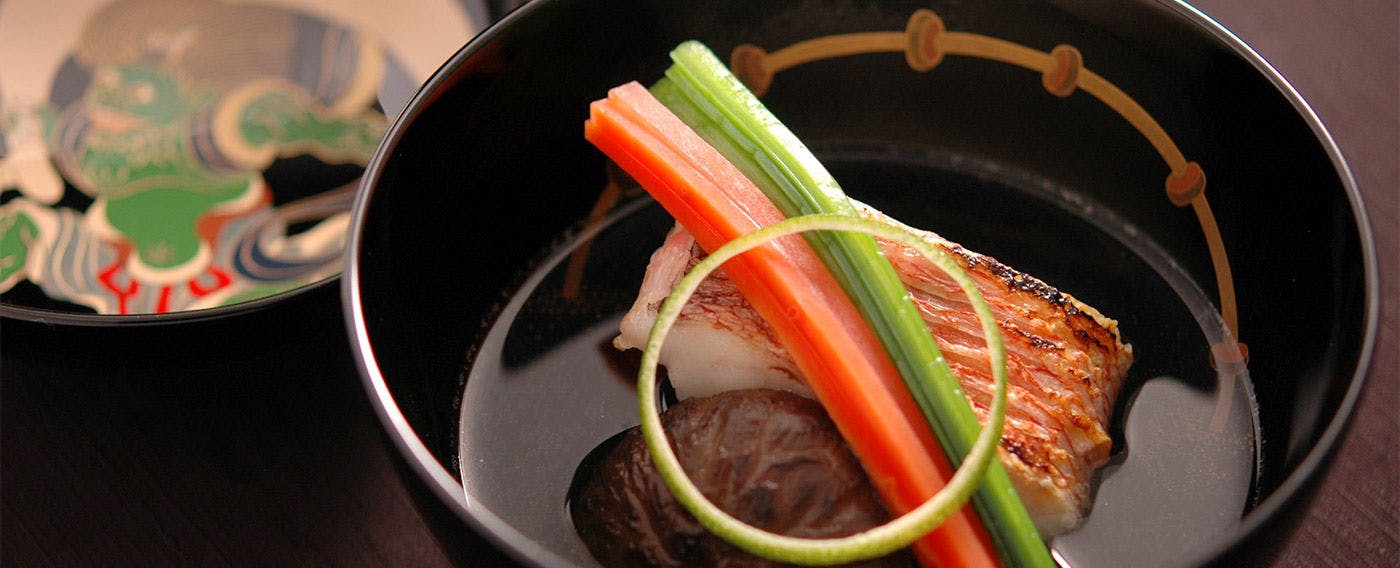 Japanese Restaurant 'Yumeoto'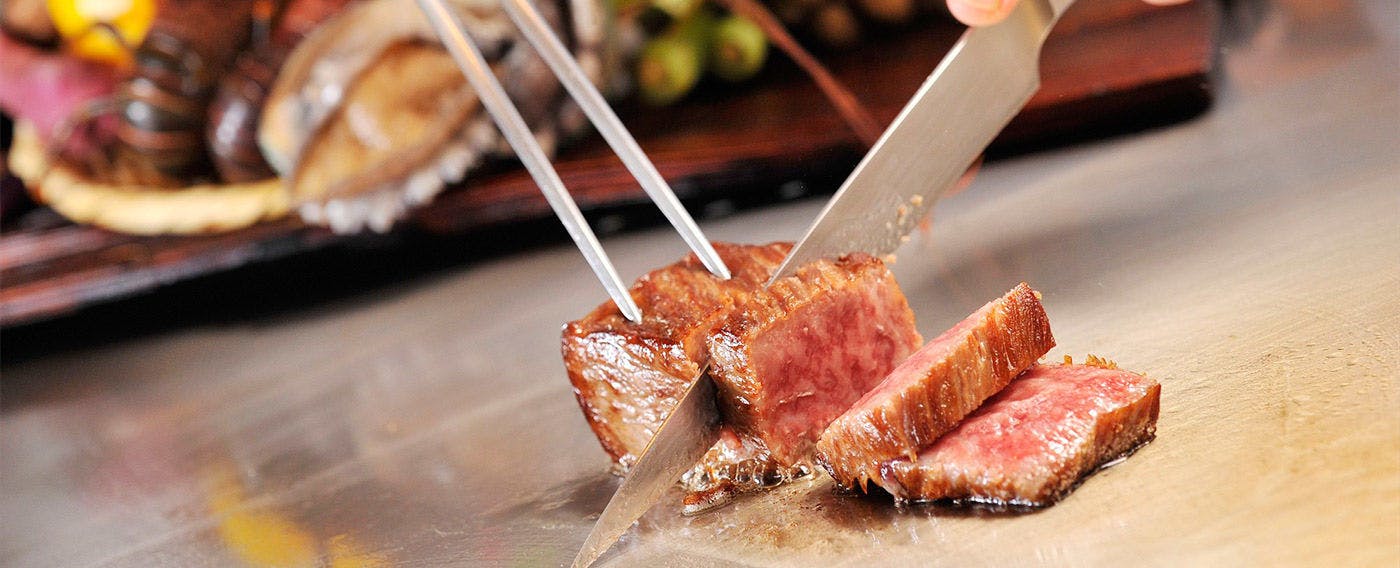 Teppan-yaki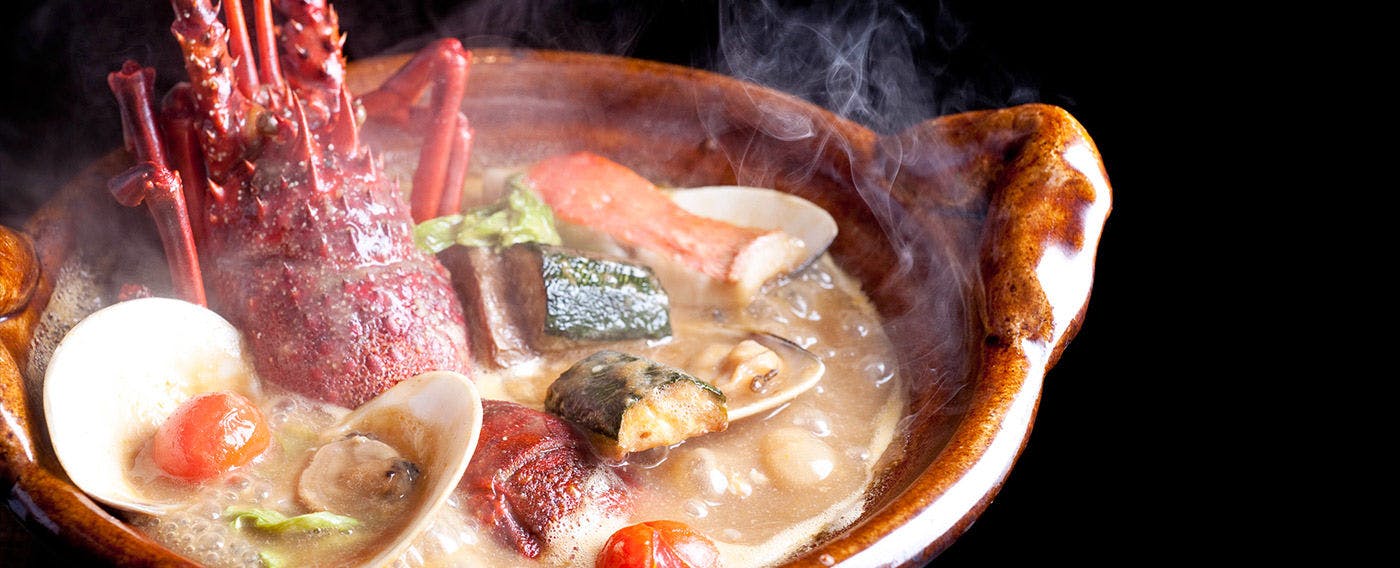 Foods
Taste the best Japanese cuisine In the spirit of the Japanese "wabi-sabi" aesthetic of refinement and elegant simplicity, the master chef prepares Teppanyaki using the most carefully selected ingredients, served in the tranquil and sophisticated atmosphere of Atami Fufu's "Yumeoto" restaurant.
Baths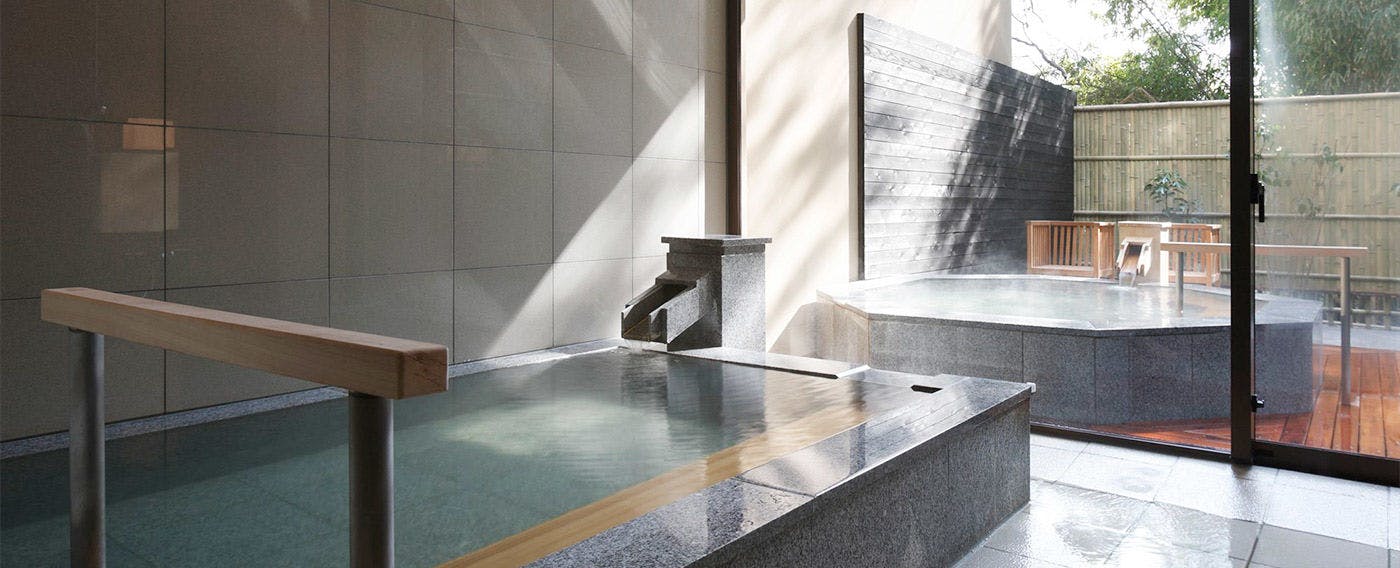 Bath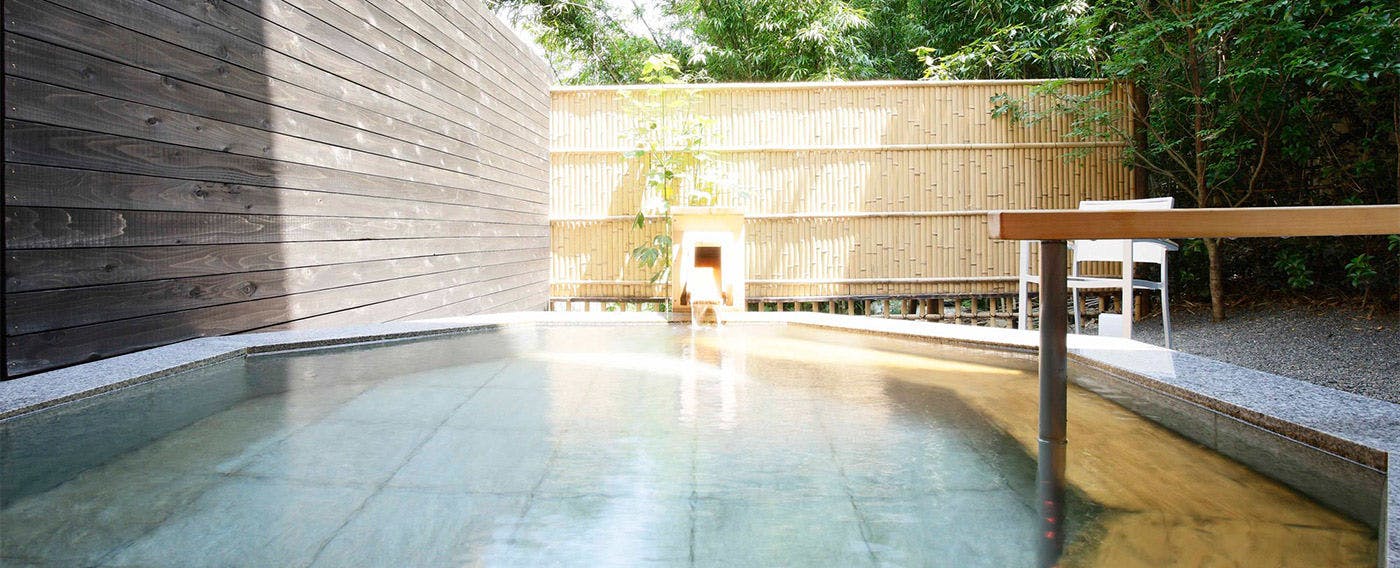 Bath
Bath
Large open-air bath Open-air bath where you can enjoy the hot spring of Atami, well-known for its skin-friendliness. In the spacious place like cradled by the forest, have a relaxing time for your body and heart.
Facilities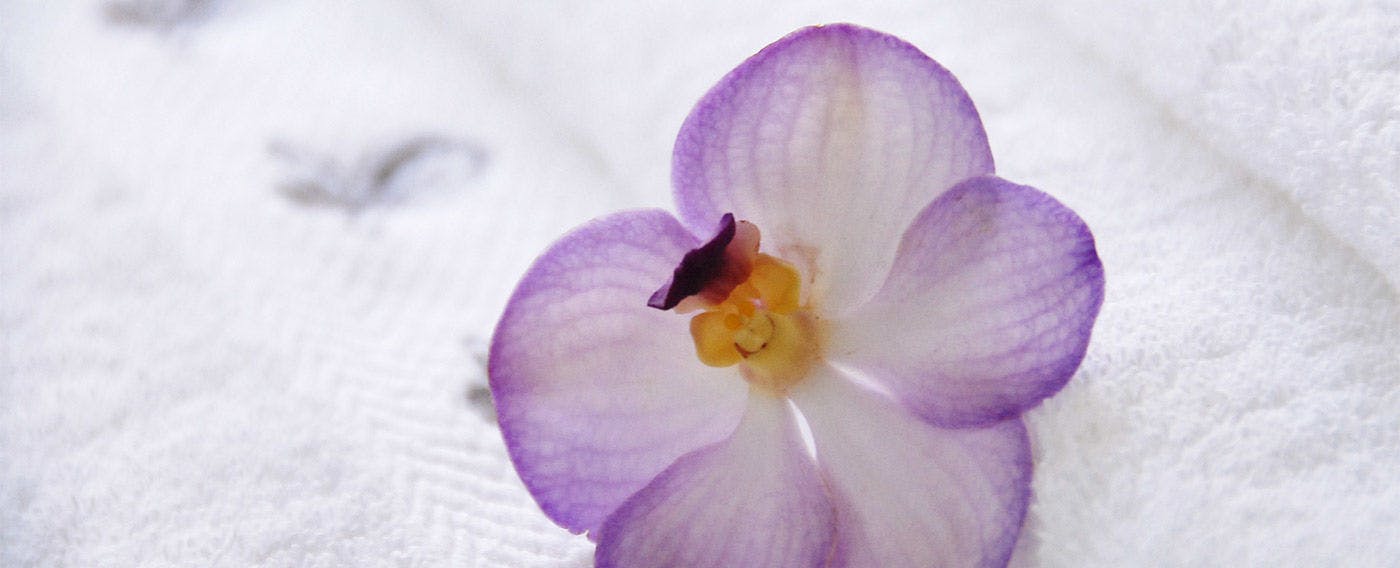 Fufu Spa by Sisley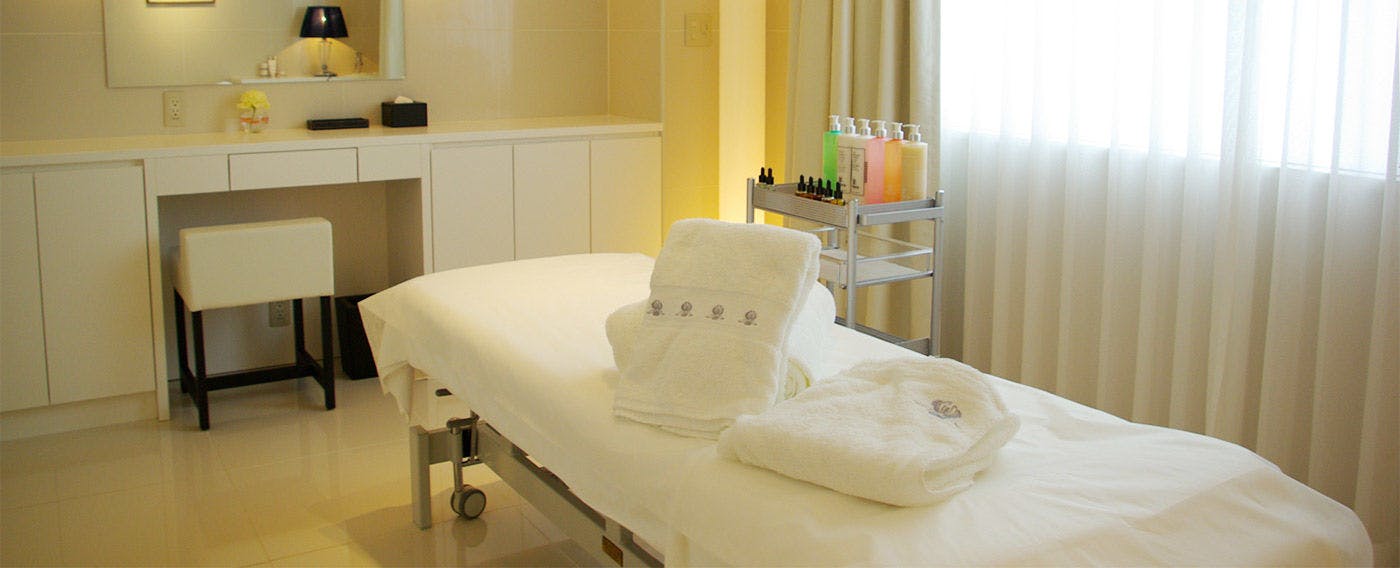 Fufu Spa by Sisley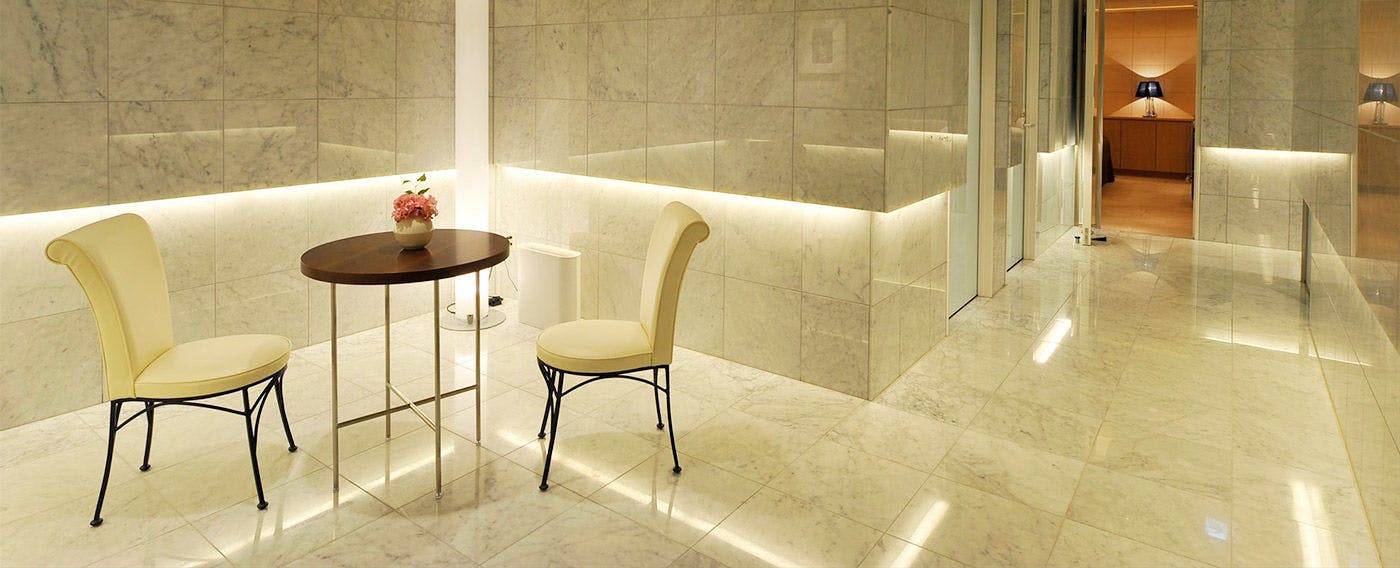 Fufu Spa by Sisley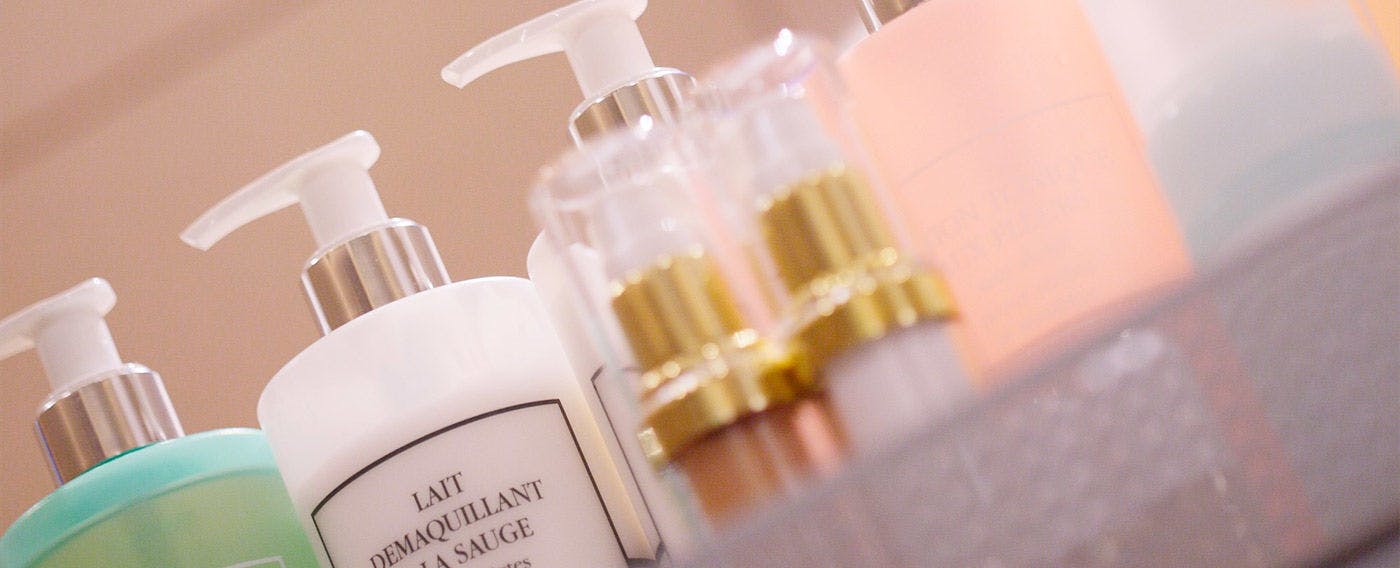 Fufu Spa by Sisley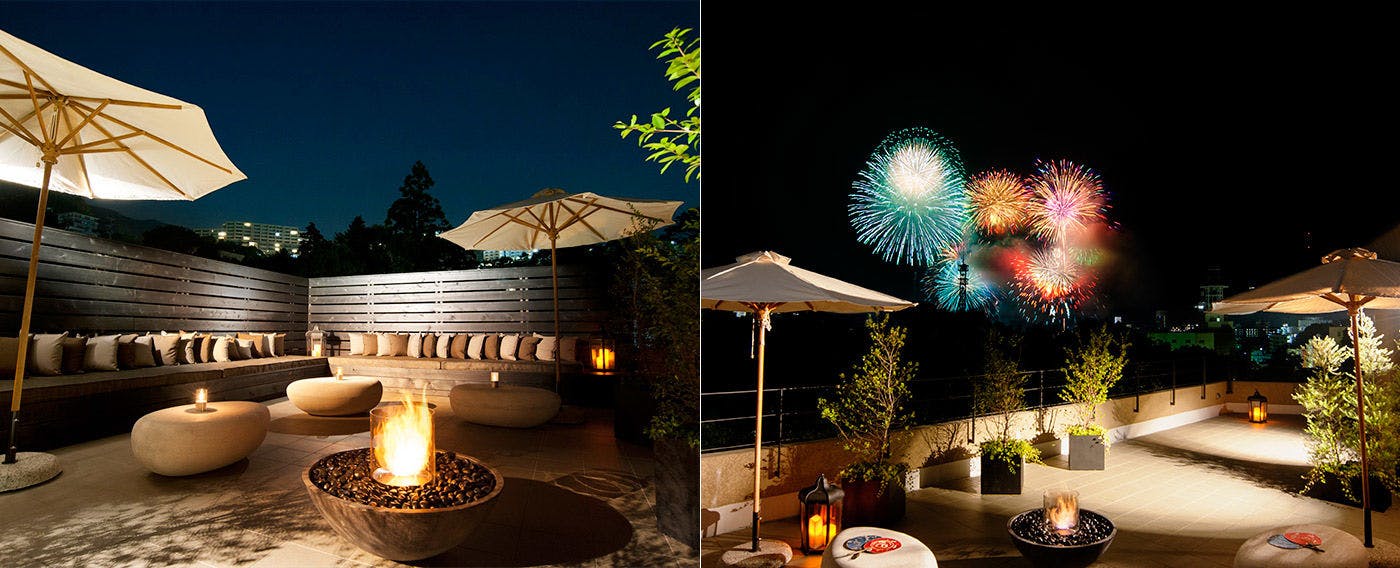 Terrace 'Tsukuyomi'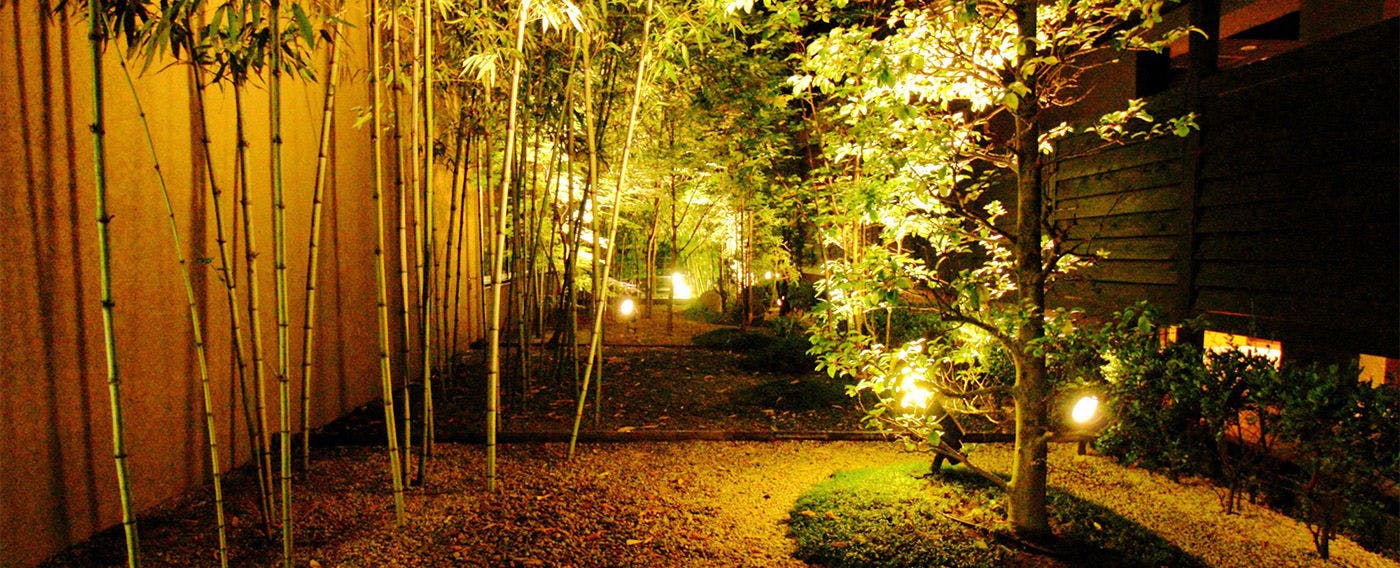 Interior
Fufu Spa by Sisley Lay back and let professionals pamper you with a personally designed beautifying and reviving spa treatment session.

The Fufu Spa by Sisley welcomes guests to an extensive menu of luxurious spa treatments in a peaceful sanctuary of supreme relaxation where the burdens of your spirit float away and the pores of your skin and fibers of your muscles emit a collective sigh of satiation and relief. Fufu Spa uses an exclusive line of Sisley products, infused with natural ingredients, world-renowned for their rejuvenating and positive effects on the skin.

After a detailed consultation with our expert estheticians and therapists, you can select from a range of treatments tailored to your particular skin troubles and muscular ailments. Rejuvenating body, hand and foot massages relax and invigorate your body, and a range of exfoliating and replenishing skin treatments for dry, aging, sun- or stress-damaged skin leave skin feeling smooth, supple and vibrant.
Access
11-48 Minaguchicho, Atami-city,Shizuoka,413-0016,JAPAN
BY CAR
From Tokyo: 1hr 50min via Tomei Expressway - Atsugi IC Exit - Odawara-Atsugi Road - Route 135

BY TRAIN
From Tokyo Station: 1hr by Shinkansen to Atami Station, and 1 station by JR Ito Line to Kinomiya Station

Shuttle service available from Kinomiya Station or Atami Station, for free of charge with prior reservation.
Reviews
11 Reviews
They were very considerate regarding meals and spa, despite our last minute reservation. The last time I visited was several years ago, It a satisfying experience again in every aspect (although I cannot deny the fact that the building and facilities have become old...). It is one of my favorite accomodations that I want to visit again. There are many accomodations that I would like to visit, but aren't there times when you would rather choose a relaxing accomodation you know of, instead of having a bad experience at a place you visit for the first time? That's when you would definitely want to visit "Fu Fu".
+ More
Oct 2015
It was my second stay at this inn. The stay was comfortable and I felt so relaxed just as the previous stay. I had been informed that in case I request specified small articles which I get used to like pillow, shampoo, conditioner,etc. the inn would prepare them for the next stay, This time, I stayed a few consecutive nights, but the articles which I requested for the first night was prepared for the second night,too. The meal was very delicious and I ate dessert at the lounge. I was impressed with the hospitality of Fufu.
+ More
Sep 2015
Because of the eruption in Hakone, we changed our accommodation from Suishoen in Hakone to Atamifufu and it was second time to stay there. We left Tokyo at 3 PM, drove a route Tomei Highway, Odawaraatsugi Road, and approximately 2 hours to arrive. The room called "Hatsu", living room and bedroom combined together, the open-air bath was a bit smaller but the temperature control of hot water was perfect, and whenever we took a bath, it was comfortable temperature. I felt Atami fits me compared to Hakone about the quality of hot water. If I complained about the bath, the shape of it in this room was deformed, so a little bit hard to take a bath and also the part it was a bit smaller. Our dinner was Teppanyaki, and the taste and the volume was perfect for us. Although we chose the Japanese meal at breakfast, but was a little bit less volume compared to the dinner , it might be a good volume for people don't eat so much. I didn't notice the alarm clock of the audio set of BOSE has been set at 6 AM, so it woke me up at 6 at morning lol
+ More
Sep 2015
This is my fourth stay, and I have no complaints in general, and as always, I managed to enjoy the good food and rich onsen in an unconstrained ambiance. The light in the living room of the room we stayed at this time was rather low, and I bumped my head against it when I sat down, so I think they should put it a little higher. And we requested western meal for breakfast at first, but personally, I find the Japanese style meal to be more harmonious in general. The teppanyaki for dinner was good as the conversation with the chef was fun and the meat was grilled thoughtfully. I wish to visit again between winter and spring.
+ More
Sep 2015
It was hard to find a hotel I could stay alone, but I could decide to stay because yours are available for alone. I have been longing for staying here for a long time, and my expectation was not betrayed at all, it was graceful stay. Since the room was spacious, there were an open-air bath, a TV, a hammock, a Japanese-style room withhorigotatsu, etc... with a sense of humor, so I wanted to stay much longer. And the reservation of aesthetic was available in the morning, I was healed so much. When I told my hope, the staff tried to respond it, that attitudes were wonderful, I wanted to visit again and stay another-type room.
+ More
Sep 2015
I stayed with my one-year-old child. They arranged a bed guard and had DVDs for kids on the list, and we got free rice and miso soup although we didn't request them because my child was not old enough to eat a full meal. It was very helpful. The service was very thorough, and I had a gracefully relaxing trip for the first time in a long time. The meals were so tasty, and the cake I chose for a special deal was so good. The salmon I had for breakfast was baked exquisitely and extremely tasty. I would like to come back for meals soon. I was very curious about the curry cooked by Chef Kawabata for room service, so I would definitely like to try it next time.
+ More
Sep 2015
I went a little out of my way to visit "Fufu" and stuck in a room. For dinner, I had a "Teppan-yaki (dishes grilled on an iron plate)" for the first time in my life, and it was different from my general idea of it and I enjoyed it. Also, I could have a meal while having a chat with a chef, and had a happy time.
+ More
Sep 2015
We stayed there for celebrating my father's retirement. Unfortunately we could use neither the veranda nor the terrace due to a bad weather, we could totally relax because of the atmosphere of the Japanese modern room and their hospitality. In addition to the gift for my father, my parents kept saying 'Teppan yaki' was delicious and finished all, which surprised me. Needless to say, breakfast was also delicious. I was not expecting the public bath would be good because of the reviews that others made, but I was satisfied overall as long as I use both the public bath and the open-air bath with a TV in the room. I was glad I chose Atami fufu since my parents and wife were so satisfied that they even wanted to come back again. I got to meet the inn that I want to come back again.
+ More
Oct 2015
Everything was perfect, such as the service, the meal , the hot spring bath and facilities. It is a inn you can spend a relaxing time as a hiding place. Just after the reservation and the following contact about the details, I was told to be contacted again for the conformation, which wasn't to be made. Other than that, I have no complain. I would like to stay at a different guest house next time.
+ More
Sep 2015
I have stayed here several times, and it continues to be the magnificent hotel. I would like to stay again some time in the near future.
+ More
Sep 2015
The price is higher, but it is understandable since every room is a suite with an open-air bath. It was like a hideaway type inn in the residential area. The creek flowing by the entrance has tastes and makes me feel cool. The way from the lobby to the room leads through the courtyard which is like a maze, and I was almost lost. The passage has a blindfold and I felt my privacy being protected. The amenities at the room has quality and I did't have to bring my own things I ordinary use. All the bathrobes and towels and were fine quality and gentle to the touch. The capsules for the espresso machine equipped to the room were with wide variety and looked like a jewellery box. It was a shame one of the light bulb among several indirect lightning in the room was out. I chose Teppanyaki for dinner. Since I was staying as a group of 2, we each ordered different dishes and we shared it. The chef splits it for you. It was so perfectly cooked I asked how it was done, and the chef told me how to cook it step by step. There were rock-salt, wasabi and dipping sauce prepared, but I recommend to use none of them, or only just a bit of rock salt so you can truly taste the meat itself. I chose Western food for breakfast. The bread is served in what looks like a Ohitsu. It was kept warm, and the croissant was crispy and delicious. The deep-fried eggplant in the salad was good as well. I got in the open-air bath room at the room a lot. There is a bathtub specifically for food bath, and that has a slightly higher temperature setting. With the bamboo forest spreading right in front of my eye, I could bathe relaxing. Maybe that is the reason why the big bath is relatively small, and gets full with almost 5-6 people. Though it is seldom used. No wonder. Because the bath at the room is lovely. After getting out of the big bath, in the equipped refrigerator there are coffee-flavoured milk, fruit-flavoured milk, energy drink, water, sport drink, small size can of beer. And it is free to drink. Maybe this is a privilege only for people who went to the big bath. You won't have much contact with the staffs at the inn other than at checking in and out. I somehow like how there are no interferences more than needed. If there are things needed, it will be posted in the box beside the doorway, so you will not have to go out but receive it from inside. Spotting some staffs mending the inn on my way home, I realised how all of the attentiveness is because of the background work. I would like to stay again. .
+ More
Sep 2015
Information
Check-in Time

From 3:00pm to 10:00pm

Check-out Time

Until 11:00am

Tax / Service Charge

Bathing Tax JPY 150 per adult is NOT included in the rates.

Credit cards accepted at this property

VISA / MASTER / JCB / AMEX / DINERS
Children

All children are welcome and charged JPY 1,620 as property use fee.

Pets

Pets are NOT allowed.

Parking

Free of charge for guests; Capacity 21 vehicles; Valet Parking Service Available (free of charge for guests)

Other policies & conditions

N/A