Hakone-Suishoen
Hakone-Suishoen, a culinary and hot springs paradise in the foothills of Mount Fuji, awaits to pamper your soul in the soothing comfort of rejuvenating hot springs, savory gourmet delights served in the rustic serenity of a former aristocratic villa now protected as a national cultural asset, and the luxurious personalized accommodations of uniquely designed guest rooms- all to meet the various needs of our discerning clientele.
We are sorry but we don't have any rooms available now.

Please select another Ryokan.
- VAT is included, but bathing tax (around JPY 150 per adult) may NOT be included.
- Price in USD is based on the exchange rate as of today and might be different from that of the booking date.
Foods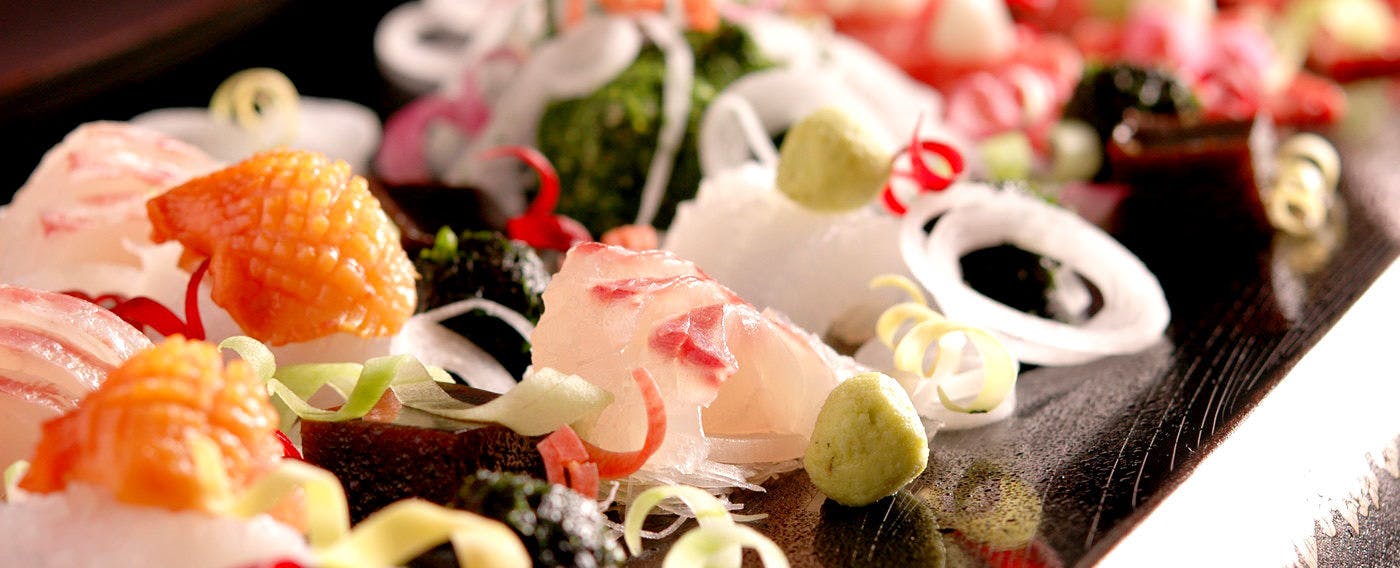 Restaurant 'Momiji'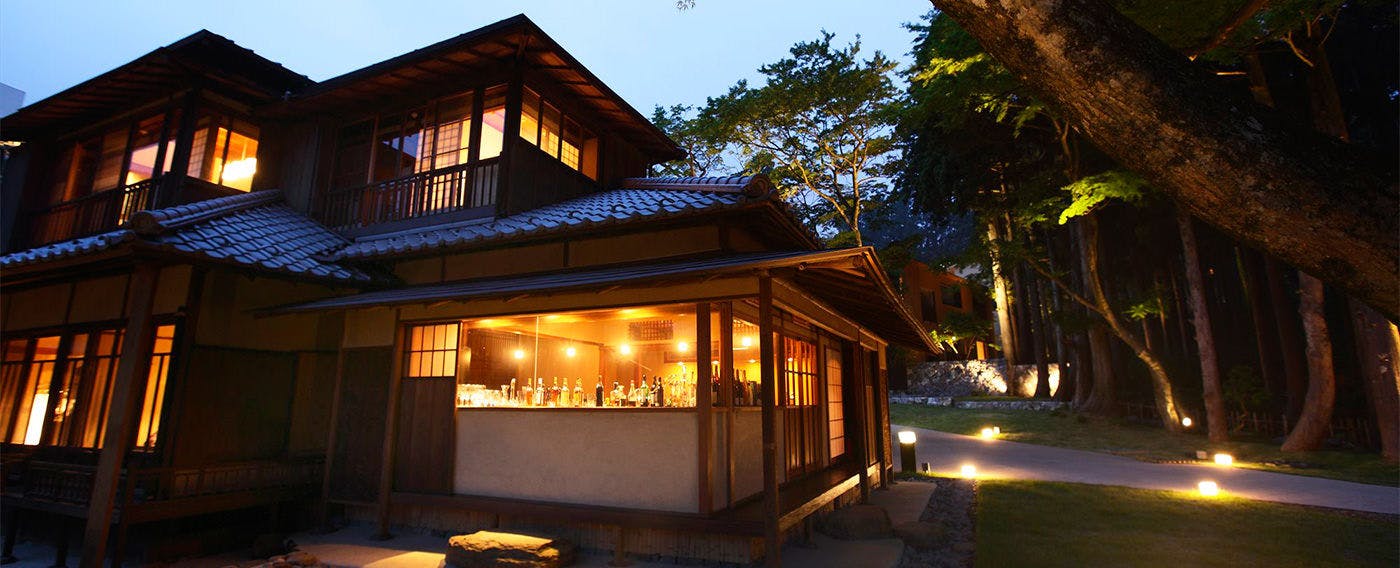 Restaurant 'Momiji'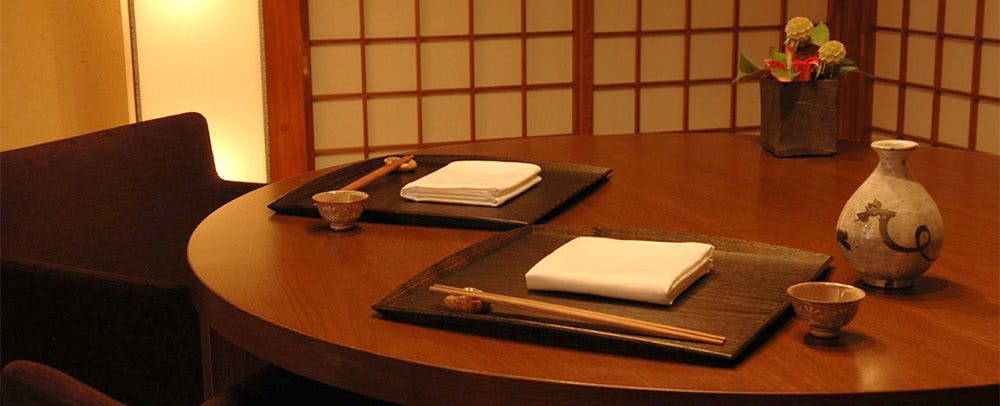 Courtyard, Restaurant 'Momiji'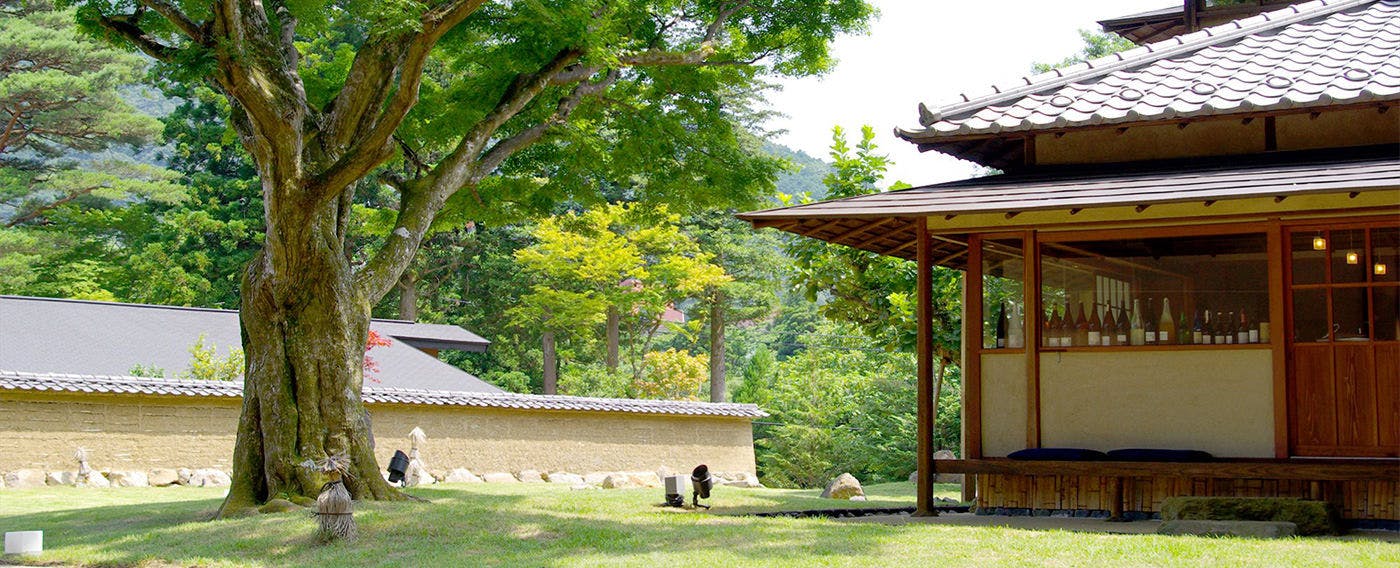 Foods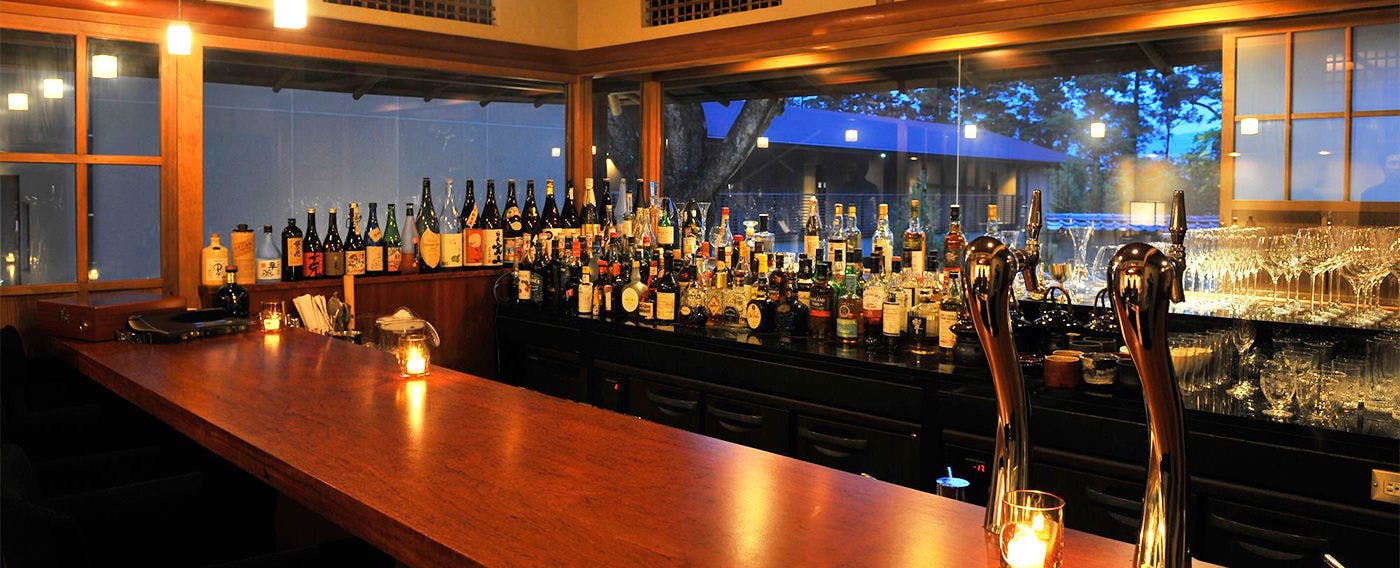 Bar 'Ito'
Enjoy kaiseki or teppanyaki dinner The master chef prepares tantalizing delicacies using the most carefully selected ingredients and served in the tranquil atmosphere of Hakone-Suishoen's namesake, Suishoen.

Savor the experience of true Kaiseki cuisine, traditional Japanese gourmet fare, in the seclusion of your own private dining room. Kaiseki is a time-honored culinary tradition, fusing the freshest seasonal ingredients with a magnificent sense of aesthetic beauty. Each dish is a masterpiece whose stunning visual beauty is overshadowed only by its enchanting flavor.

Enjoy the sights, sounds and flavor of Teppanyaki at the lively Teppanyaki counter, where grilled delicacies are meticulously prepared before your very eyes. Teppanyaki, using only select meats, seafood and the freshest seasonal ingredients, is a feast for all the senses, particularly when complemented by a selection of the finest wines and sake.
Baths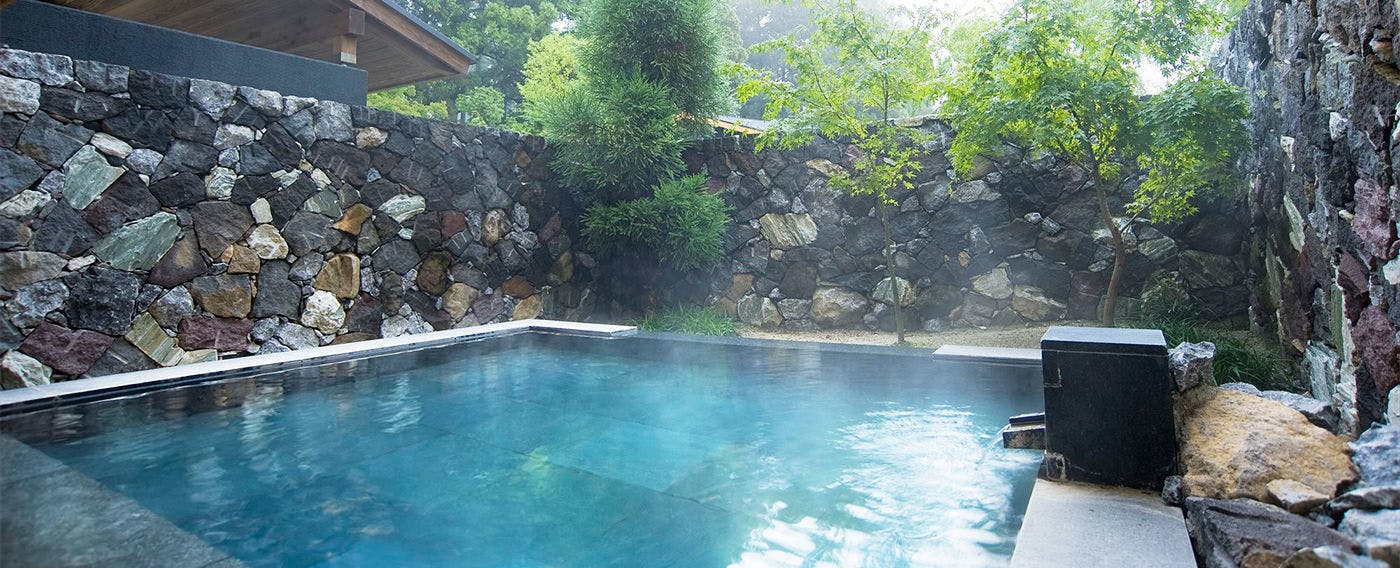 Open-Air Bath
Large open-air bath Unwind in deep and complete relaxation in the restorative waters of hot spring baths at Hakone-Suishoen. In addition to the various bathing facilities provided in all our guestrooms, including private hot spring baths, open-air baths and mist saunas, Hakone-Suishoen features a lavish, open-air hot spring bath with built-in dry sauna for all guests to enjoy amid the crisp mountain air and azure skies.

This large bath is naturally fed by the clear, healing waters of the area's hot springs known for their restorative powers over such ailments as neuralgia, muscular pain or sprains, joint pain and stiffness, and general fatigue. Revitalize your body and soul in our curative waters for a supreme Japanese hot spring experience.

Open from 6:00am to 11:00am / 3:00pm to midnight
Facilities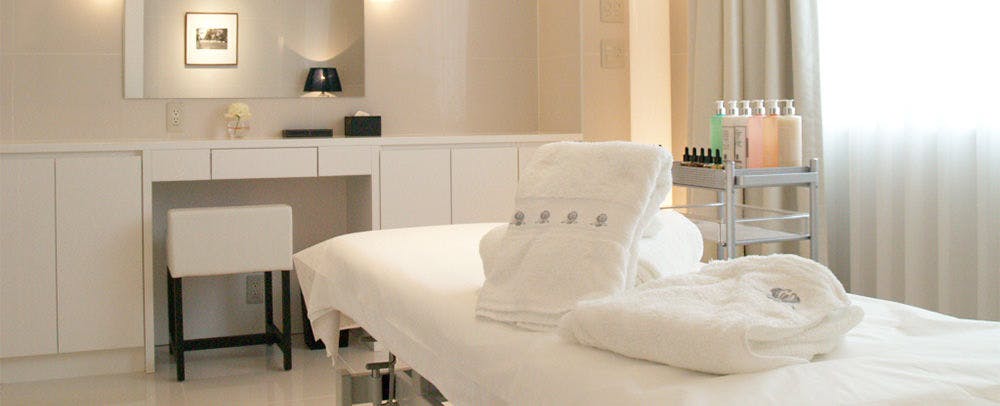 Suishoen Spa by Sisley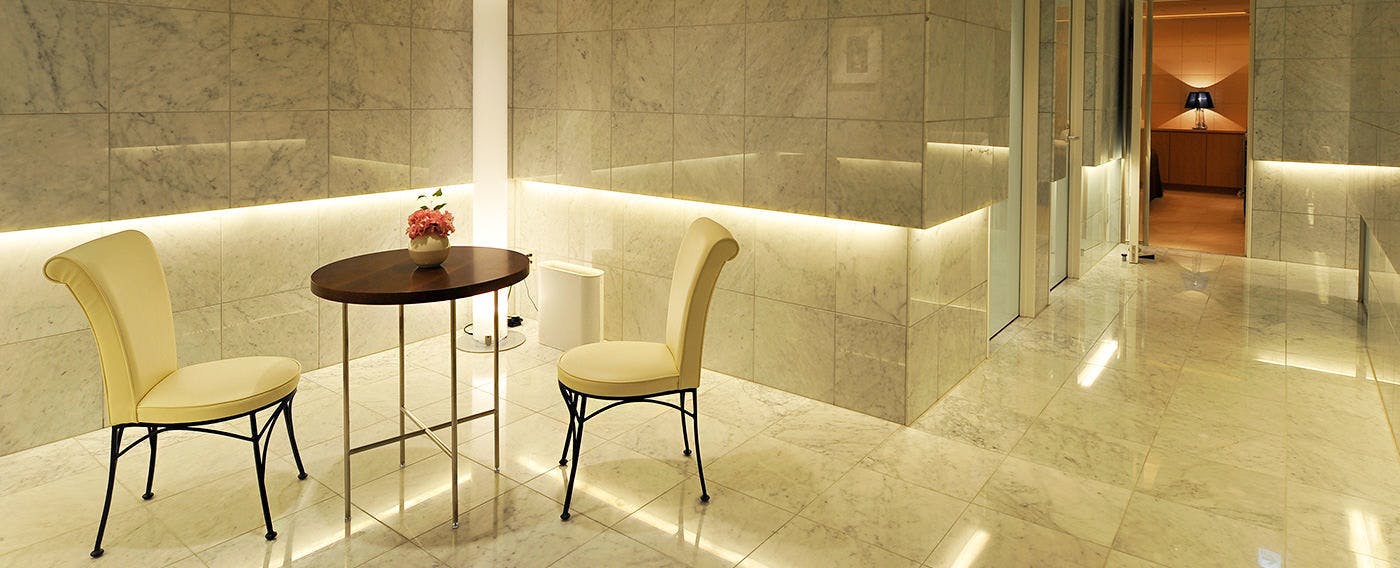 Suishoen Spa by Sisley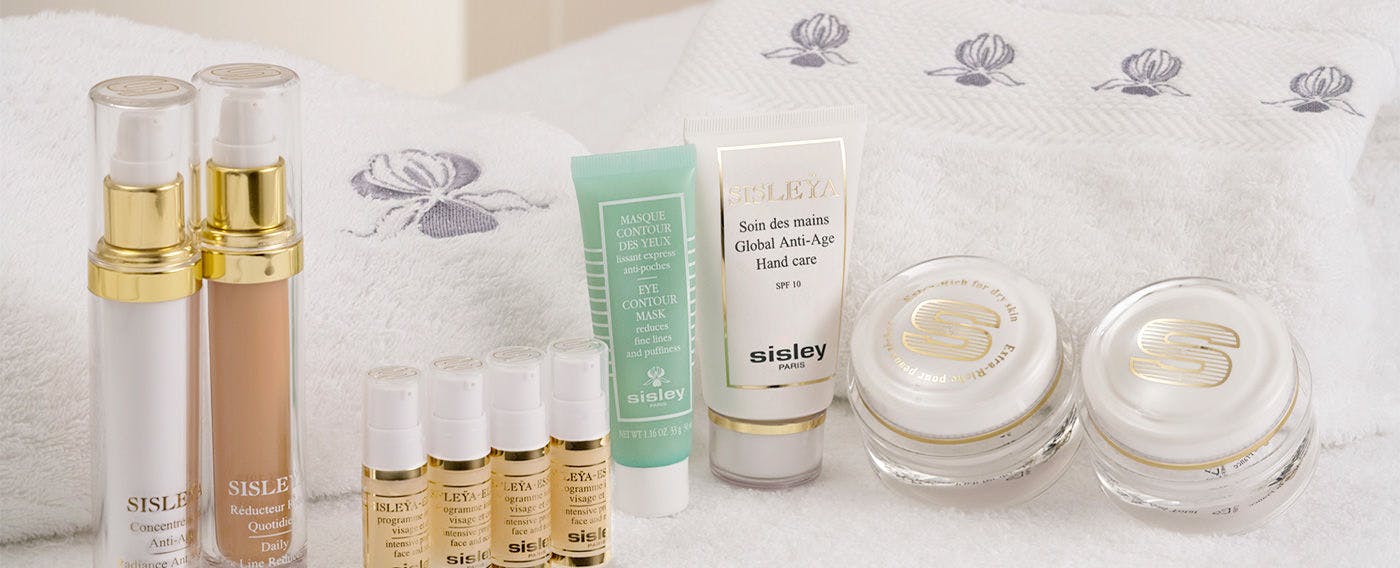 Suishoen Spa by Sisley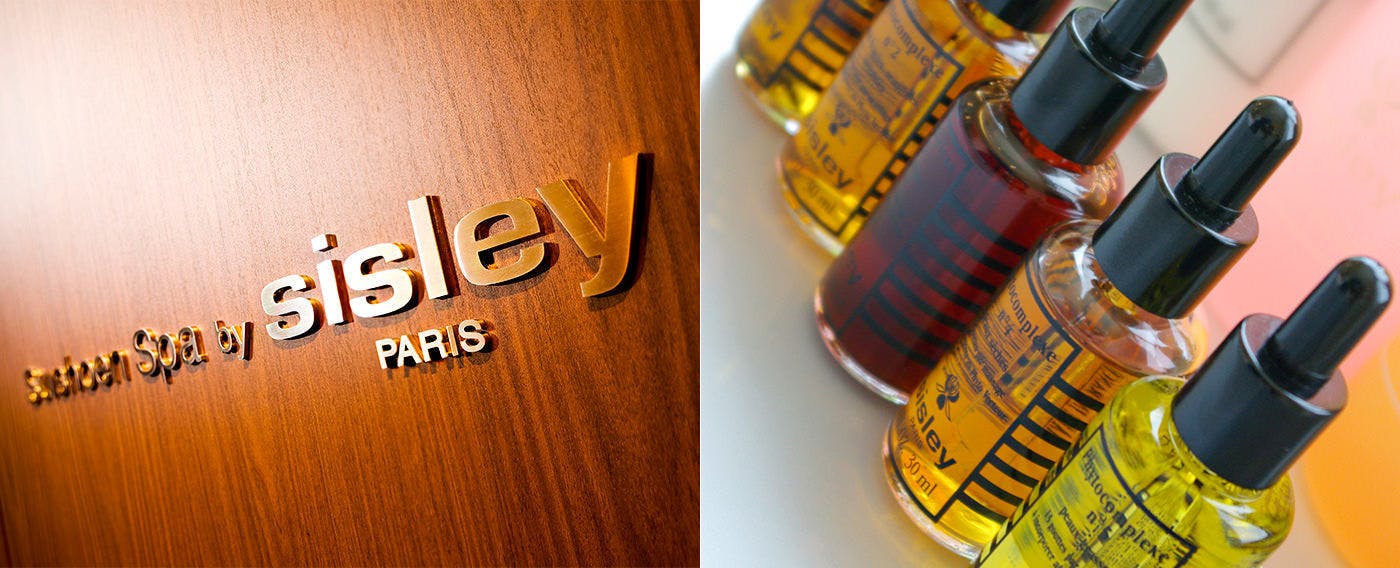 Suishoen Spa by Sisley
Suishoen Spa by Sisley Lay back and let our professionals pamper you with a personally designed beautifying and reviving spa treatment session.

The Suishoen Spa by Sisley features an extensive menu of sensuous spa treatments in a tranquil oasis of supreme relaxation where the burdens of your spirit float away and the pores of your skin and fibers of your muscles emit a collective sigh of satiation and relief. Suishoen Spa uses an exclusive line of Sisley products, infused with natural ingredients and considered second to none for their maximum and immediate positive effects on the skin.

After a detailed consultation with our expert estheticians and therapists, you can select from a range of treatments tailored to your particular skin troubles and muscular ailments. From relaxing and invigorating body, hand and foot massages to a range of skin treatments that replenish dry, aging, sun- or stress-damaged skin, Suishoen offers a full range of services that beautify your body, mind and soul.
Access
519-9 Kowakudani, Hakonemachi, Ashigarashimo-gun,Kanagawa,250-0406,JAPAN
BY CAR
From Tokyo: 1hr 50min via Tomei Expressway - Atsugi IC Exit - Odawara-Atsugi Road
From Gotemba IC Exit: 40min via Route 138 & 1

BY TRAIN
From Tokyo Station: Take Shinkansen to Odawara Station, and transfer to Hakone-Tozan Railway to Kowakudani (via Hakone-Yumoto Station)

Shuttle service is available from Kowakudakuni Station for free of charge with prior reservation.
Reviews
A female staff genially took me to the guest room saying that it had been ready in spite of my early arrival, I appreciate that. I stayed there on the following day of staying at Kaihourou after our wedding anniversary. As I posted many reviews on Kaihourou, why did they tell me the complimentary photoshoot at my meal time after I took the hot spring and took off my makeup? I wish the photoshoot had been done at view point. I excused the photoshoot this time. I understand that the hotel has no responsibility for children's manner... The children staying at the second floor were making noise. Outside the window, hot water was showering down like heavy rain since I guess water from hot spring on veranda was being let out. If I stay there next time, I would have to ask for avoiding under rooms of family with children. Suisyouen restaurant was a very nice building. After my visit, I read a review stating we could have a look around except a meal time. I wish someone had told me so that I would have definitely looked on. The female staff served well with smiles and good responses. Thank you. The service by a male staff was partly disappointing as they responded with puzzled frown face when I had asked for amenity or handled plates when they had served breakfast. All staff except the one I met there showed me nice and refreshing smiles. I assume that the reason why the food had not been ready at the meal time was that the former had been holding off. They allowed me to wait at the bar, but I decided to wait in my room as I didn't like the cigarettes. As our room was close to the eatery, I asked if they can call on us when meal was ready, but was told to come to the eatery at XX minutes past as meal would be ready by that time. We arrived at the eatery a little late, but still waited some more. I wondered if giving us a call was that difficult. I hoped that this was an accomodation mature enough to understand the beauty of the building and the gardens of Suishoen.
+ More
Sep 2015
Upon arrival, I was immediately guided to the guestroom and I could check-in in the guestroom without waiting, so it was good that I could relax right away. I was very satisfied with the menu of breakfast and dinner which I took in a private room. However, it was pity that Yamaimo (Japanese yam)was used in the meal in spite of the previous contact by an e-mail in which I had notified that I could not eat yam.
+ More
Sep 2015
I got there earlier and had champagne in the outside garden. Since the weather was good, I could spend a comfortable time. Coming across two wild bore piglets on the way gave me impetus. The room was chic and reminded me of the hotel in the middle of the city. The bad points are the view from the room and difficulty the wind coming out. The balance of the dish is good and we enjoy it. The last meal is the cooked rice with Pacific saury. I think that oil is a matter of individual preference. I expected the cooked rice with pine mushrooms, am I too much greedy? lol
+ More
Sep 2015
I have been to many hot springs through Ikyu.com, but Suishoen is more comforting than any other hot springs. The hot spring is nice and the meal is delicious; moreover, they pay delicate attention and I think they are outstanding in various points. The sink is wide and bright and the bath towels are thick and big, which are comfortable to use after coming out of the hot spring. I could enjoy staying in the room since the TV screen was big, the quality of the speakers was nice, and there were varieties of DVDs. And the cooled ice tea in the fridge was healthy and delicious. The garden is well-maintained, providing a good view whenever I visit, and the cleanliness of the room left a good impression on me. I had a very refreshing time as the onsen had a roof overhead so I could enter it many times even on rainy days. I find the distance maintained by the staff to be causal and just right. Needless to say, the food was excellent. They had Murao and Moriizou shochu which were both delicious. Looks like there are similar onsen other than Atami no fufu and I'm looking forward to them. I have made another reservation at Suichouin in October, so please take care of me again then.
+ More
Sep 2015
I reserved your hotel after reading the various word of mouth on the site while expecting, but I was not satisfied with the contents to this price. The exterior is as I expected, the butler's feeling is good, the garden toward the room is beautiful. However, the problem is the room. I have never thought the exterior showed out of date like that. Particularly, the stairs are bad. Though the indoor bath/private open-air bath is good, it is regrettable that such stairs going back and forth at the maisonette each time. When changing the towels and the contents of refrigerator, or when my son had a fever (anti-febrile/changing samue), I appreciate that you often coped with the matter in spite of late at night.
+ More
Sep 2015
It was the second time. I chose this room where we can have meals because my husband said he wanted to relax. I went there with my luggage as small as possible this time because the amenities and fixtures there were sufficient and satisfactory. I exchanged emals with them a few times because I had various requests to make including food allergy matters and the timing of check in, and their response was quick, which gave me a favorable impression. The room concierge and another person who cooked teppanyaki for me remembered what we talked about last time, and I had great conversations with them. My husband and I tried the spa for the first time. As things proceeded, they even took care of the parts that we didn't even realize and didn't talk about when we talked with them beforehand, and especially my husband, who was almost fast asleep, was surprized to find many parts of his skin so soft when we went back to the room. I had an experience with aroma oil before, and I hated the sticky feeling afterwards, but this time they used cream and it felt quite different afterwards. Also, they took my nut allergy into consideration and changed the cream, which made me feel at ease. I would like to come back.
+ More
Sep 2015
I made a last-minute reservation and thank you for responding to it. The interior of the room was nice and the amenity and facility were sufficient. A bath in the room was spacious and comfortable. Appetizers and a bowl of soup for dinner were delicious. When asked what newspaper I wanted to read, I answered that anything would be fine, and it took me by surprise a little when they delivered an English-language newspaper. Thank you for your hospitality and I appreciated it.
+ More
Aug 2015
The meal was extremely delicious, and the facility and the open-air bath in the room were all good. However, there is no view from the room due to the wall and the grove. It absolutely betrayed my expectation to relax as I enjoy a glass of wine looking outside. However, it is worth staying for the great meals regardless of the non-view.
+ More
Aug 2015
I really had a wonderful time. I felt that they were trying not to interfere us too much so my family and I could have a relaxing time on our own. I stayed with my child and I am so sorry that we made a lof of noise. I would like to stay at this inn again. Thank you very much.
+ More
Jul 2015
I usually use it with my husband, but this time I stayed at the inn on a trip to celebrate my mother's seventieth birthday. I was very concerned about the trip with my mother who has difficulty with walking and my elderly father, but thanks to the scrupulous and heartwarming attention of the staff, we had a comfortable time. I didn't tell them in detail about my parents prior to our visit, but right after our arrival, they provided a wheelchair for my mother every time she moved around the premise. They didn't pressure my mother, who needed time to move, extended a kind helping hand and sometimes quietly waited. My mother seemed to be able to ask them for their help without undue hesitation. Also, my mother received a beauty salon treatment for the first time at the age of 70 and she was very excited. The food was really delicious. Every dish was carefully served and it was truly enjoyable to the eyes as well as the tongue. I was surprised that my father who always eats very little managed to finish his dinner as well as his breakfast. Also, the staffs gave my mother a few heartfelt surprises although we did not ask for it, and both my parents were very happy about it, and we could not thank them enough. Thank you from the bottom of my heart. I hope to stay here again and thank you in advance.
+ More
Jul 2015
It was good that I made a bold decision to visit there when the volcanic eruption was making a big issue in Hakone. It was stylish. Four people stayed in one room which was Maisonette style. Though we felt little tight that there was only one room after entering the room, we were very happy about the nice hammock at the terrace, which you can enjoy in the nature. There was an open-air bath on the 2nd floor, and the water,whose temperature was about 50 degrees, flew directly from the hot spring source. We could not get in unless we adjust the temperature by adding so much water. The mattress of the bed was so comfortable that we were satisfied very much. It was very inconvenient that there was only one restroom on the 1st floor. It was also inconvenient that there was a sink only on the 2nd floor. We were very satisfied with the meal and the plates that are the top level. The staffs offered a good service, so It made our satisfaction level higher. The delicious meal paid off for the inconvenience of the room.
+ More
May 2015
Information
Check-in Time

From 3:00pm to 10:00pm

Check-out Time

Until 11:00am

Tax / Service Charge

Bathing Tax JPY 150 per adult is NOT included in the rates.

Credit cards accepted at this property

VISA / MASTER / JCB / AMEX / DINERS / UNION PAY
Children

All children are welcome and charged JPY 1,620 as facility use fee.

Pets

Pets are NOT allowed.

Parking

Free of charge for guests; Length 5.3m; Width 2.0m; Clearance 2.0m; Capacity 23 vehicles; Valet Parking Service Available (free of charge for guests)

Other policies & conditions

N/A